Daniel + Erin | Engagement Photography
"there's no music, no confetti
crowds don't cheer, and bells don't ring.
but you'll know it, i can guarantee,
when the right one comes along."
claire bowen with sam palladio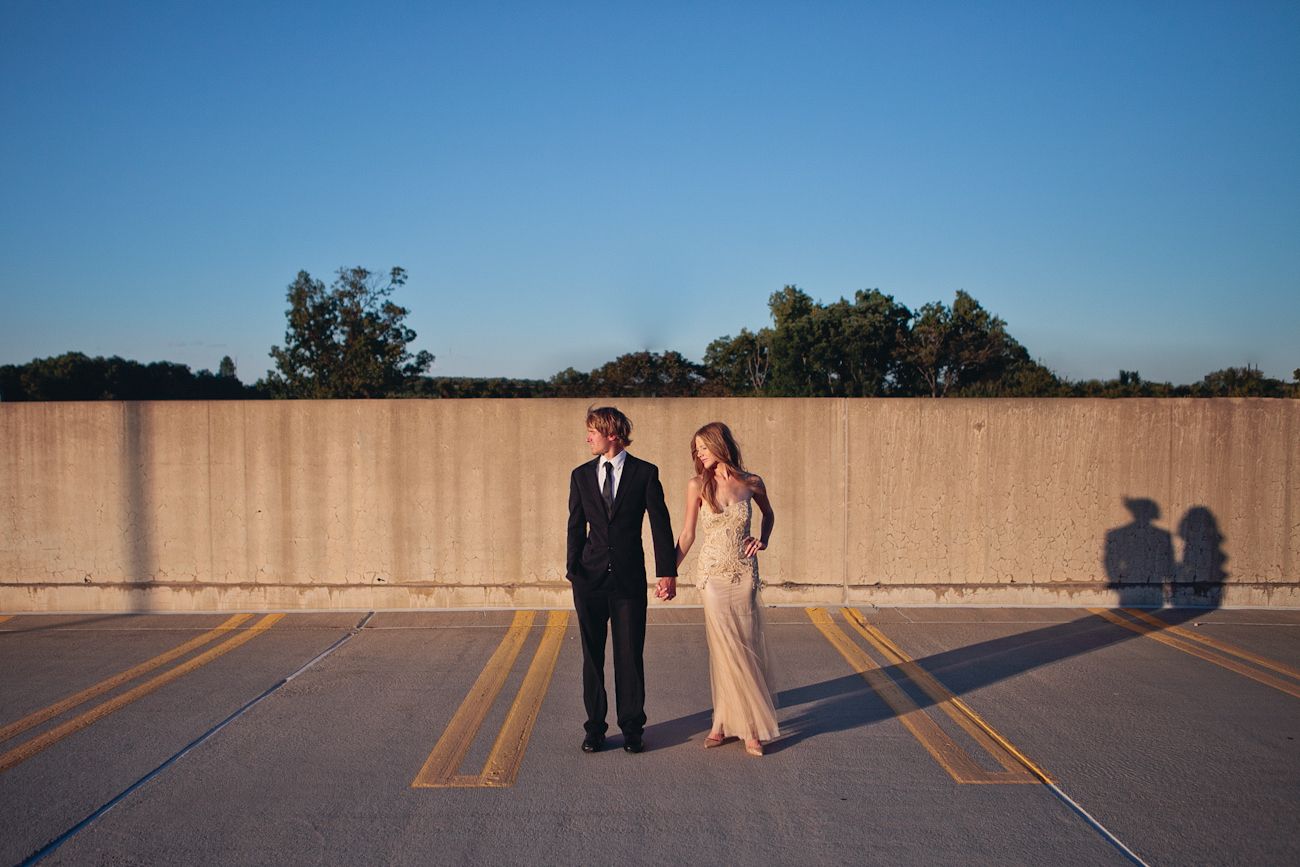 As a human behavior phycologist at heart, I find great satisfaction in learning about people. My husband at the top of the list. The fascination cherry on top of getting to know my husband has been the fact that he has a twin. Of course I didn't think they had the same personality and souls, but I've always been extremely curious as to how they are different. In basic conversation before I knew either of them well, I heard word-for-word same answers to questions. They played matching instruments, worked matching construction jobs, were building ICF houses side-by-side. Same hair-cuts, same North Face jackets, same computer passwords, same exclamations when they were embarrassed or disgusted.
But four years later not only do I know them better, they know them better. Caleb and Daniel shared extreme twin-telepathy and connection. They play music with very little verbal communication, and it's been described to me that sometimes they each forget which instrument or part they are playing, because they know exactly what the other is going to do -- in their brains two different pieces are one in the same. They were both eager to get married and have kids, but Caleb went off without Daniel for the first time. While we were annoyingly busy falling in love and laying the rebar for our impending life. We got engaged, were married, announced pregnancy, had our firstborn, and became pregnant again a second time while Daniel was quite single.
Those years were an intense transition for their relationship. Through them were severe depression, mania, overseas trips, moves to new states, career changes, out-of-the-blue large bills, soul-searching and wandering. It broke our hearts, but it was a needed process. Last fall he really seemed to be finding a place of clarity and peace. He was the most "himself" we had ever seen, with focus on his dreams. He declared himself "wild and free!" (which he was, er, is.) but he was growing up, and becoming so confident in the man God made him to be.
We were seeing the eccentric, busy, man made of music, whose heart beats on chords and harmonies, express himself. He was actually pretty weird and far less "tame" than he perhaps once tried to be. He's a feeler and a go-er and thinks in sounds and experiences and lights. He's a zebra in a field of horses, and a brilliant colorful mind full of possibilities.
So when someone tagged Erin on instagram, suggesting that she might be a good match for Daniel, it took us all a grand total of two minutes to know he was going to marry her. His mom had that "mama hunch" immediately, and when she showed Caleb and I on her iPhone we agreed completely. She is his matching mitten, his reflection in the water, his tail on a kite. They are one of the most "Made For Each Other" couples I've ever known. It's a little scary, actually. His weirdness is only beat by hers, their sense of humor is cheesy and 'only them,' they wear their hearts on their sleeves, want an untraditional family lifestyle (not tied down by usual constraints), their skin and hair is the same color, they are full of spirit and energy, ready for adventure and change and discovery. We couldn't be more thrilled that they have fallen so deeply in love, and that they are promising their love forever. Welcome to the family, Erin! You're an answer to many prayers, and have a way with our brother that no one else in the world does.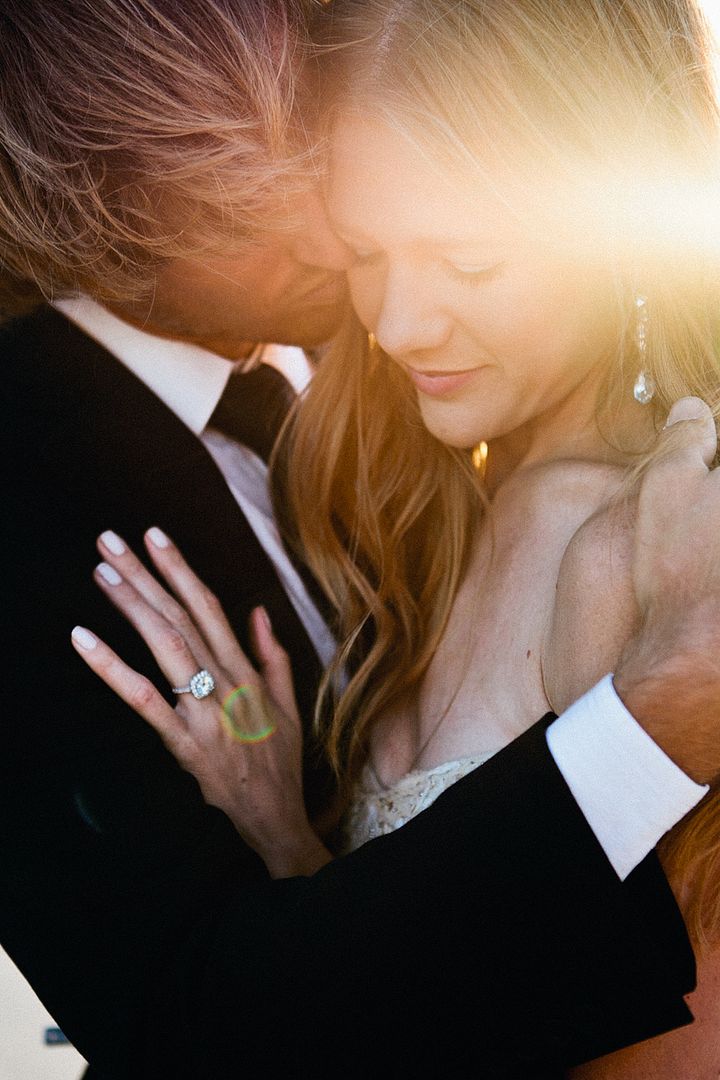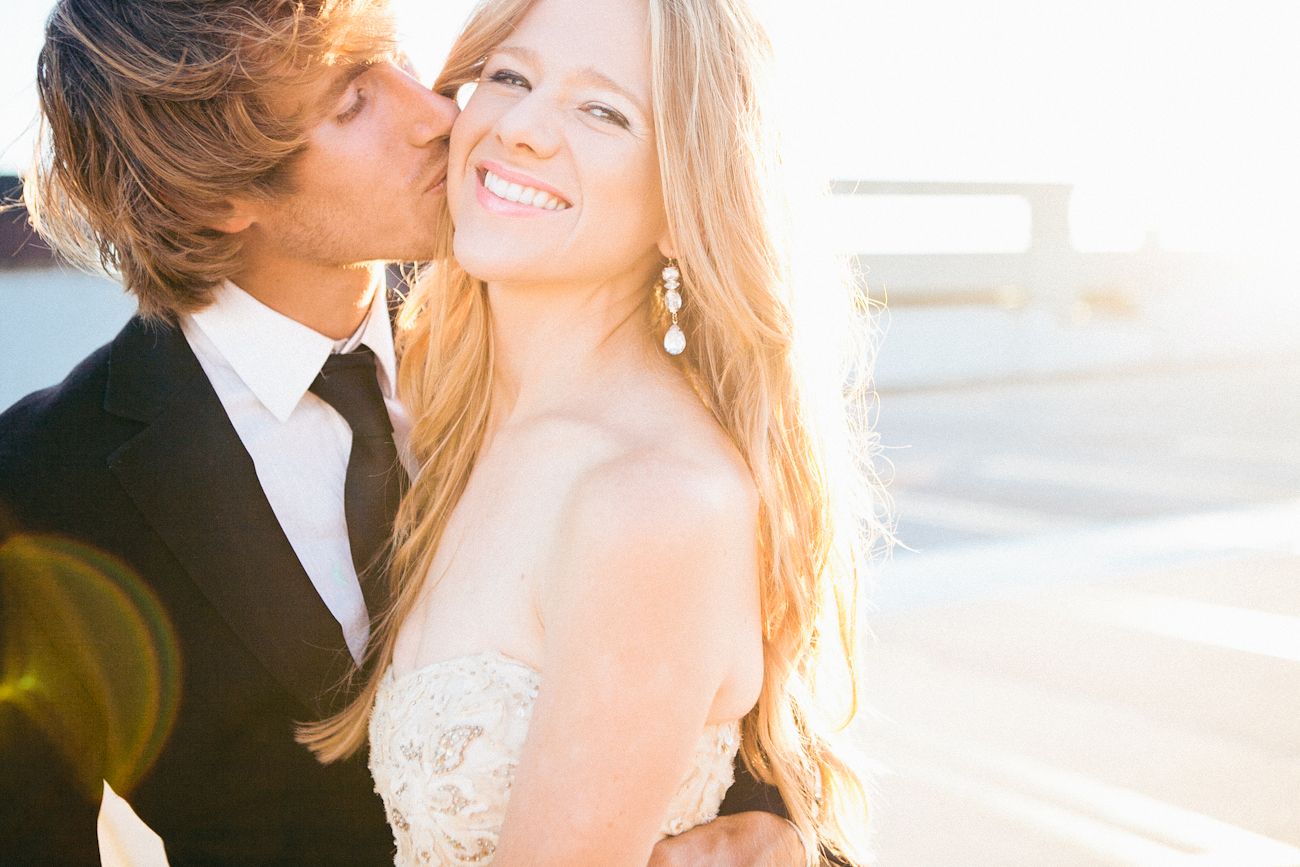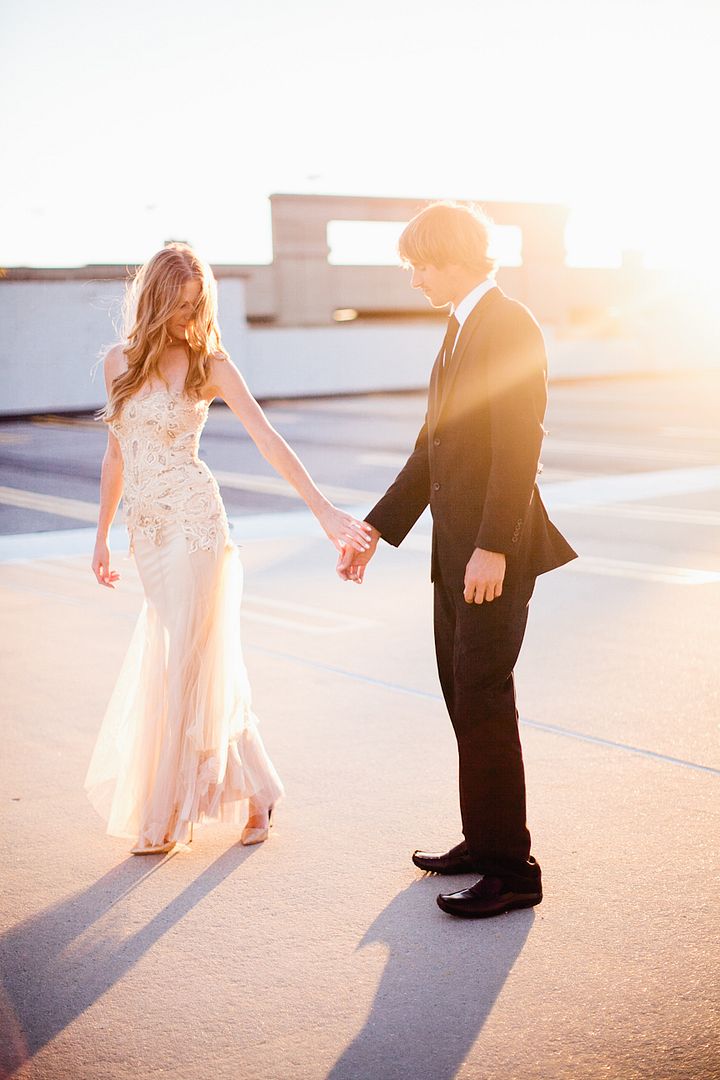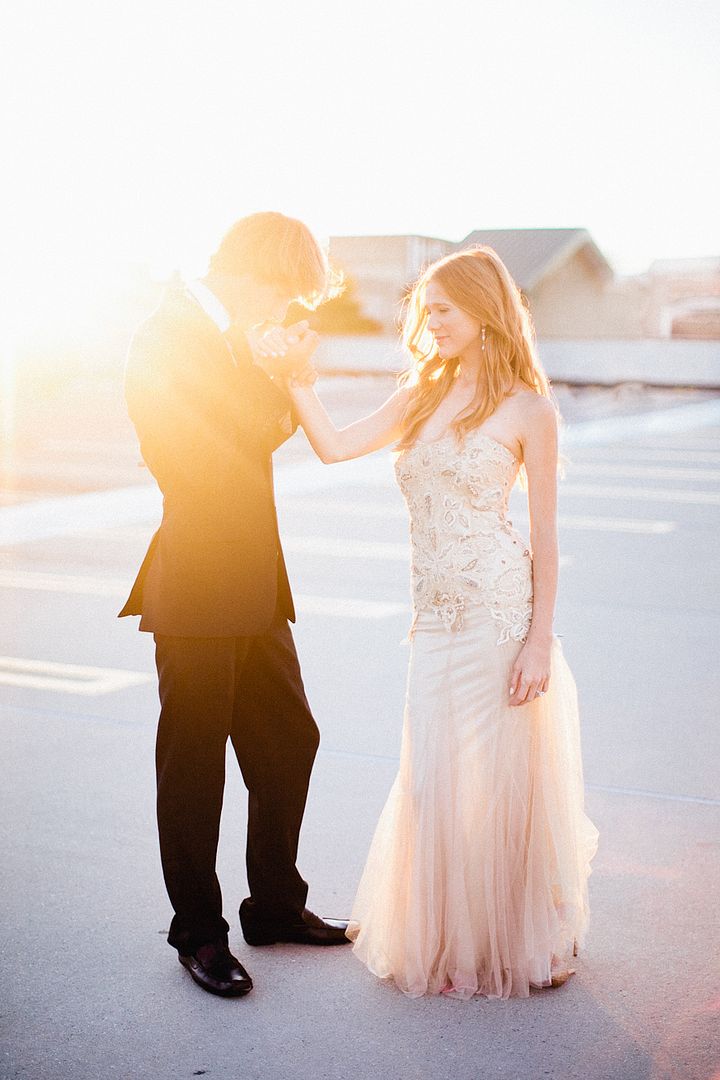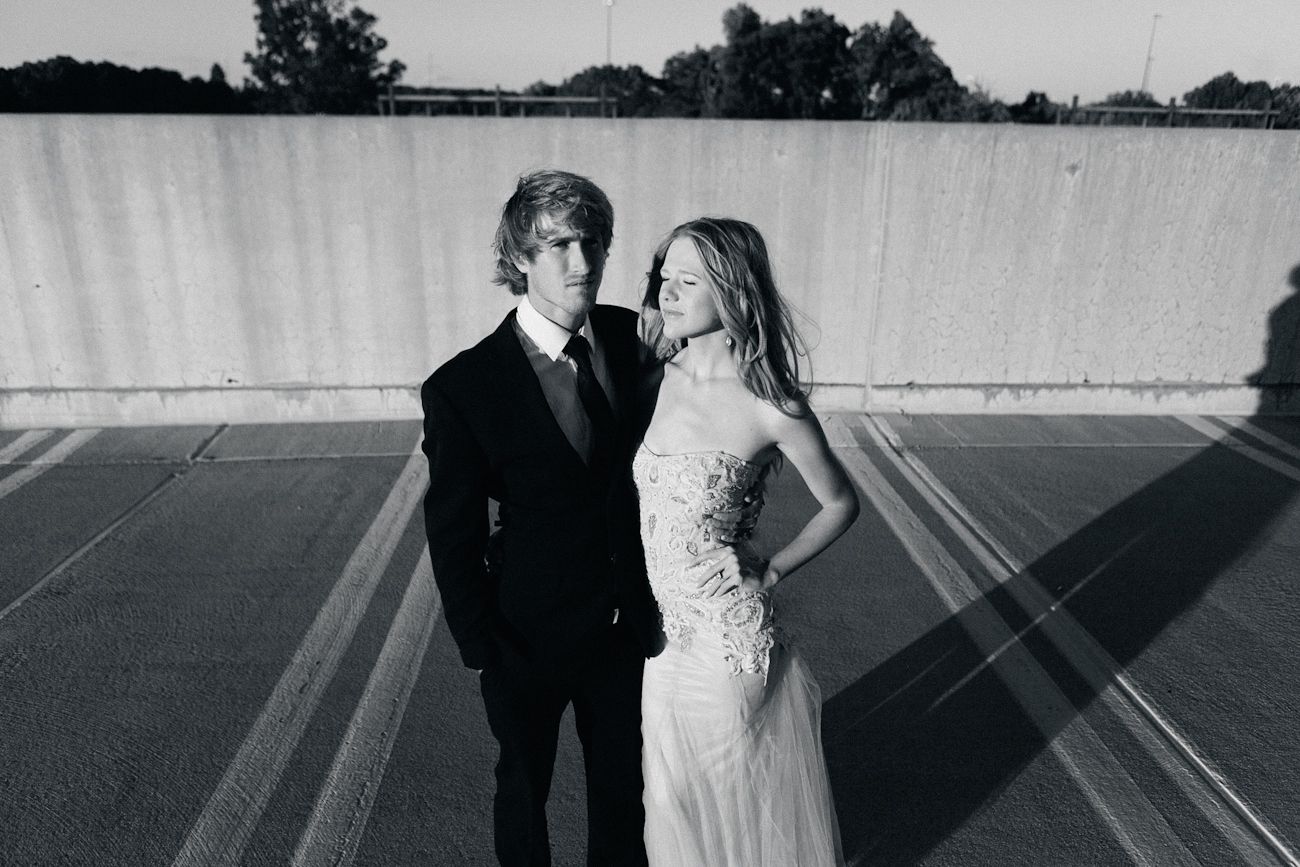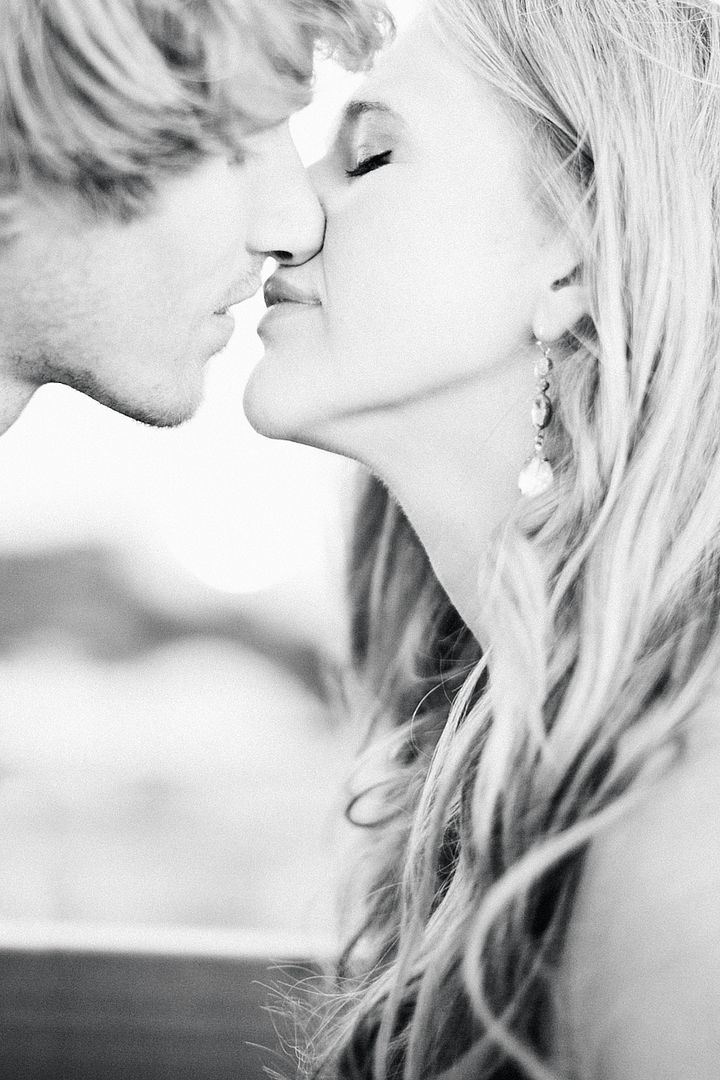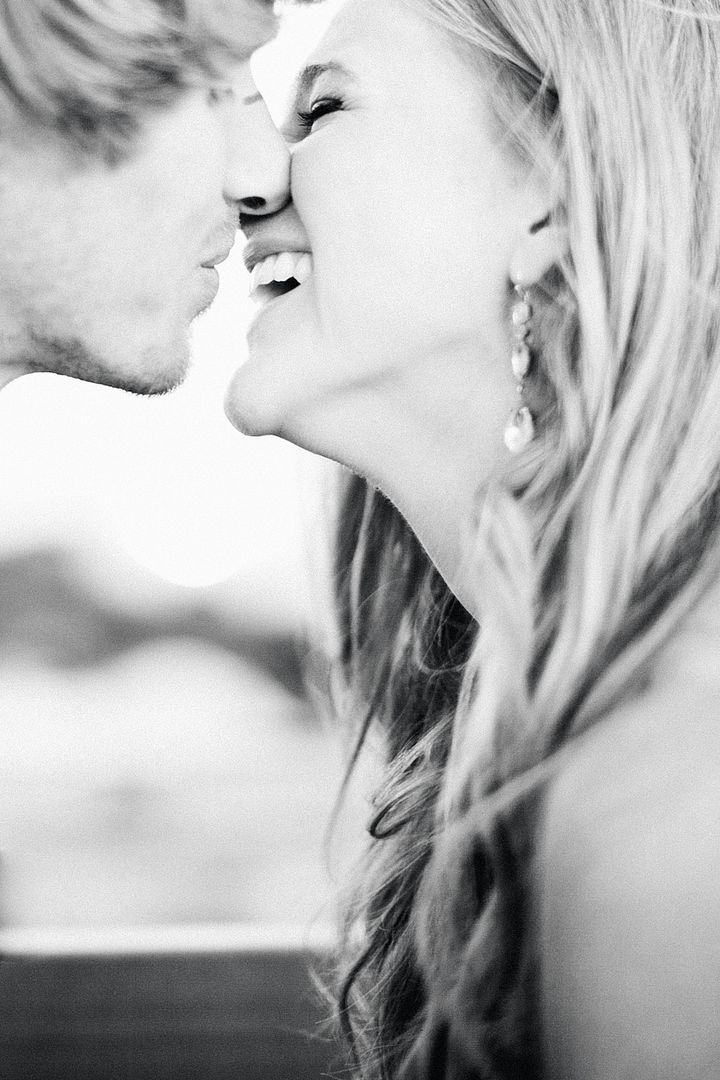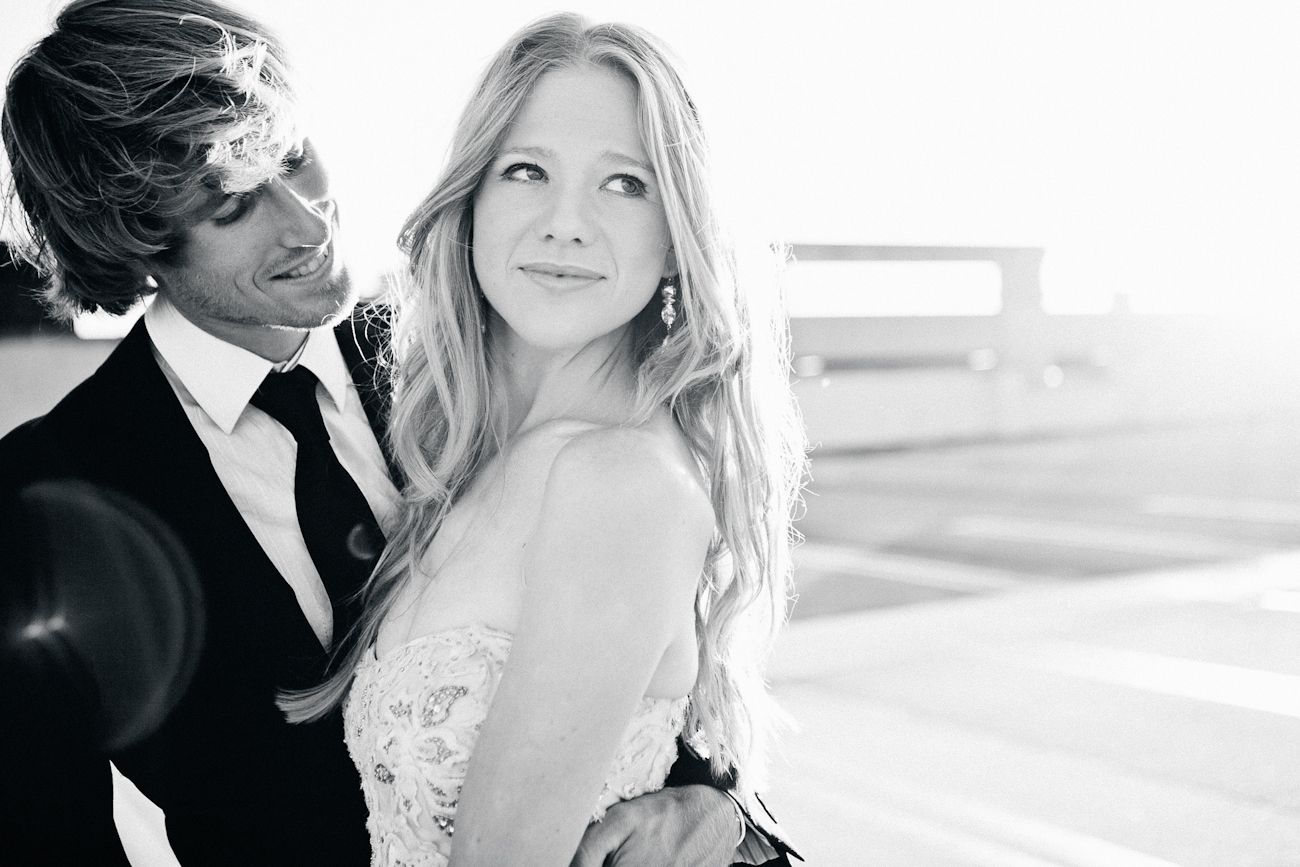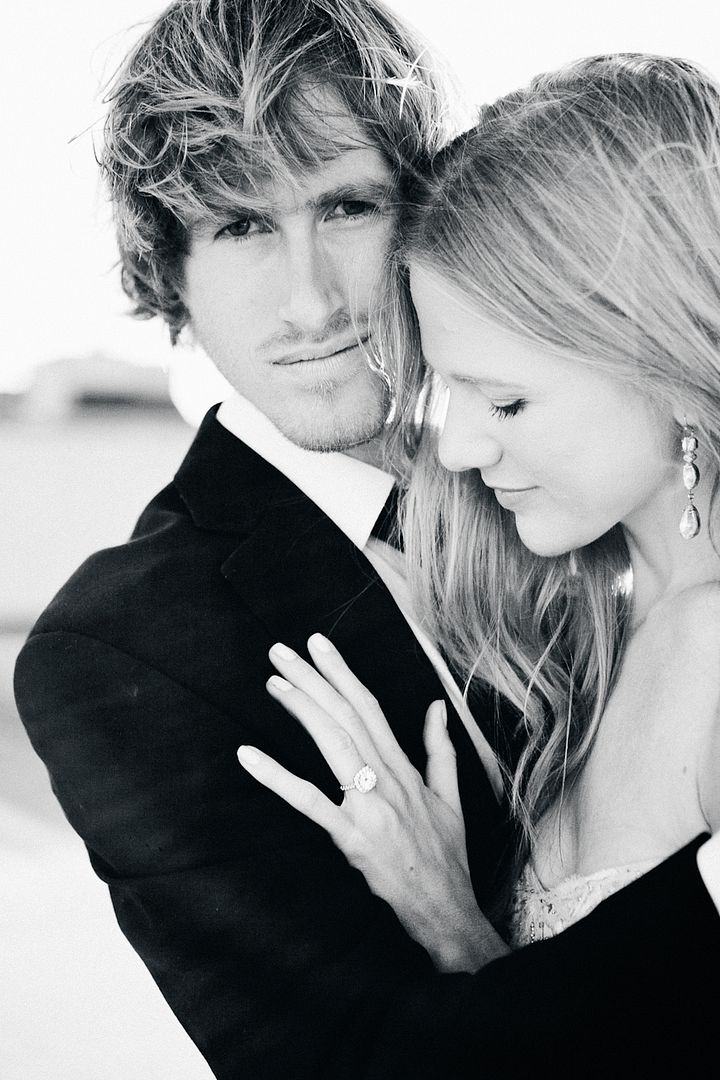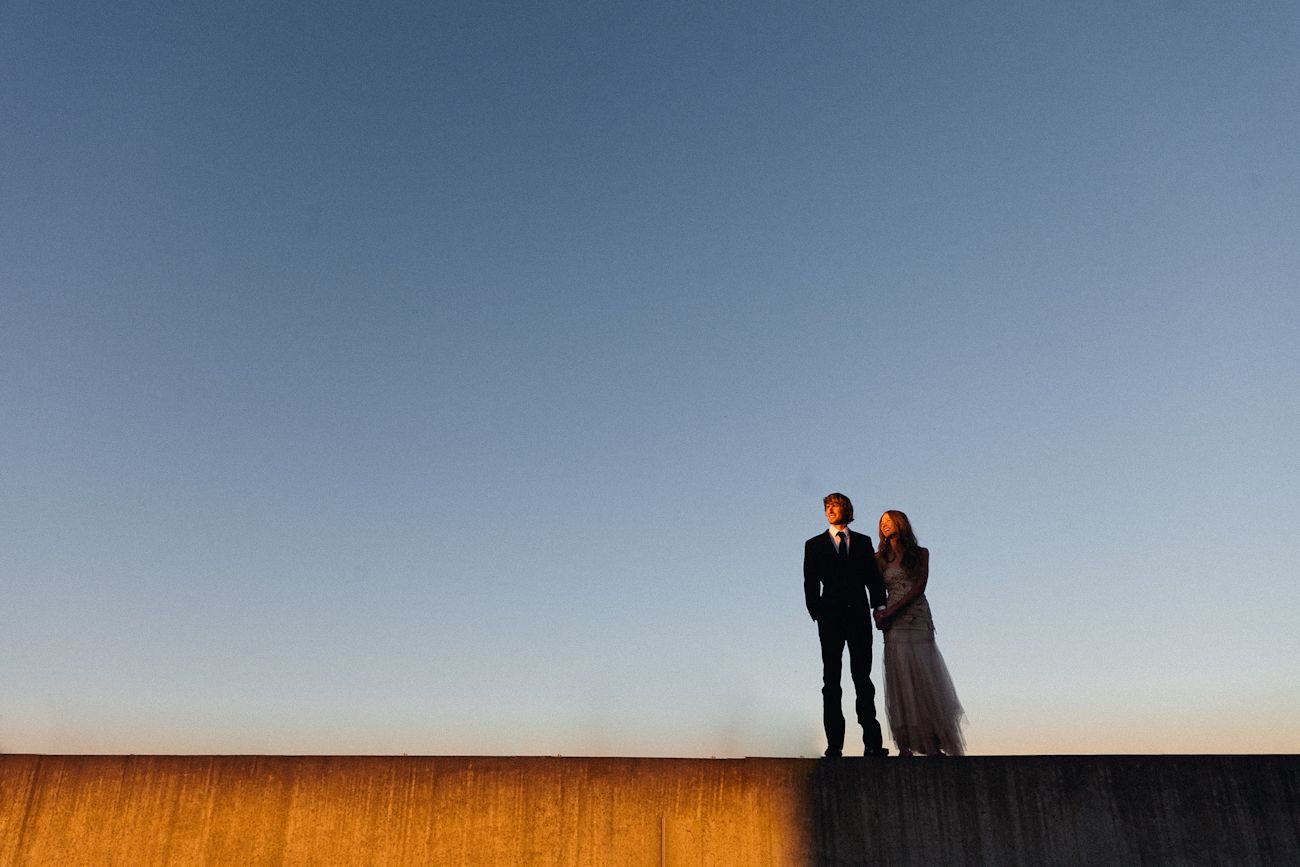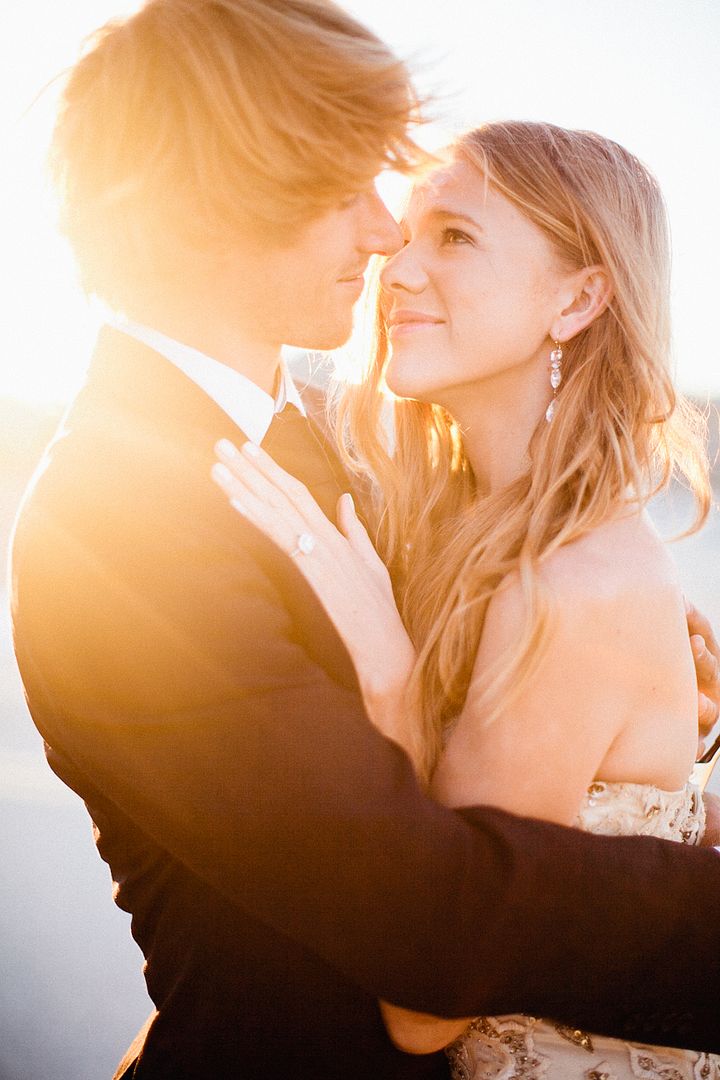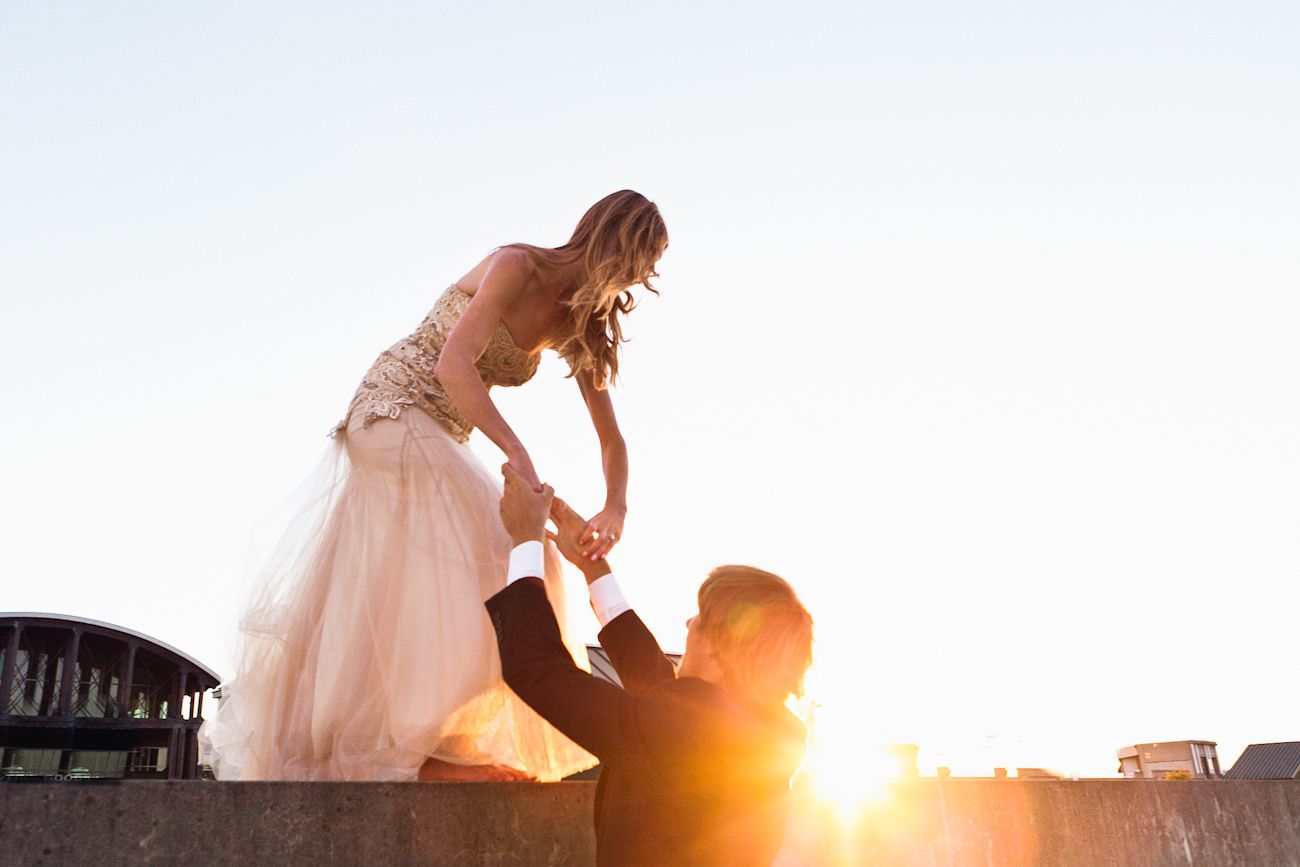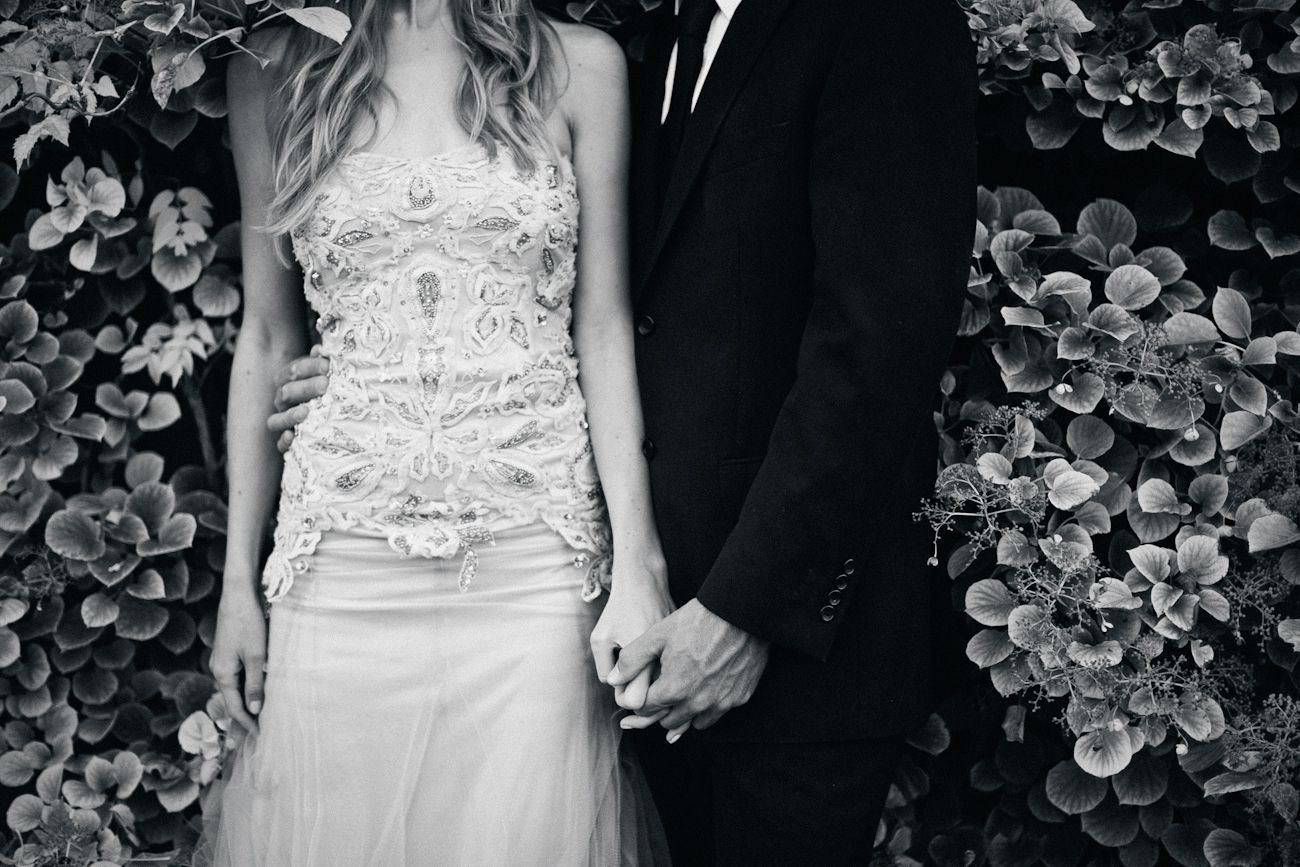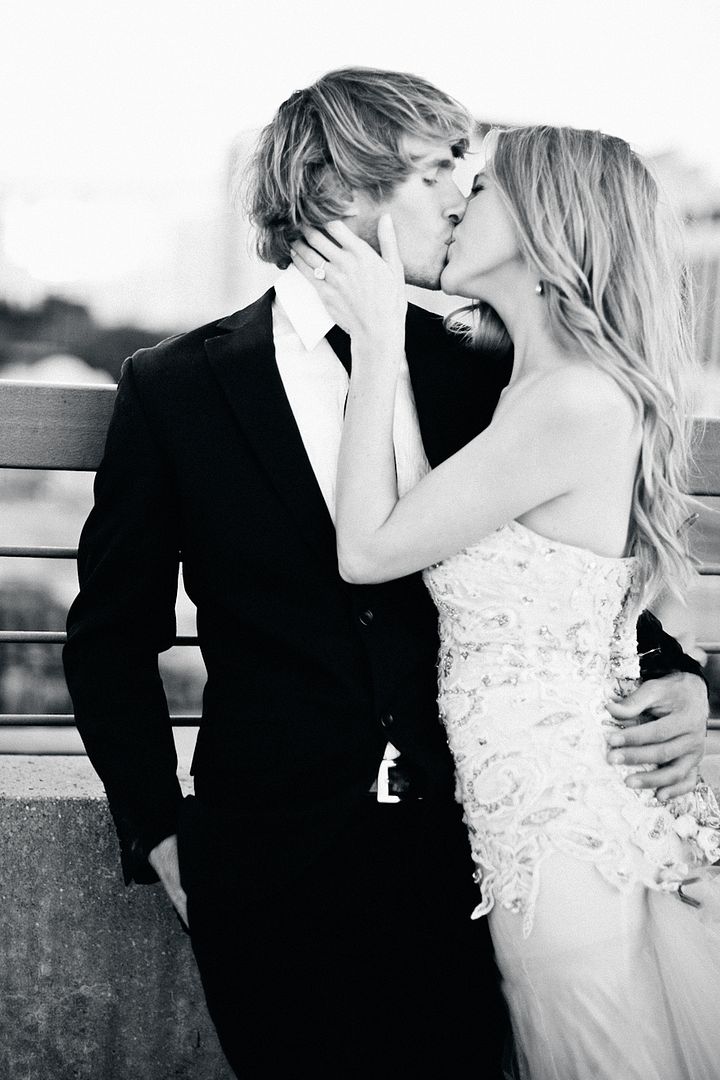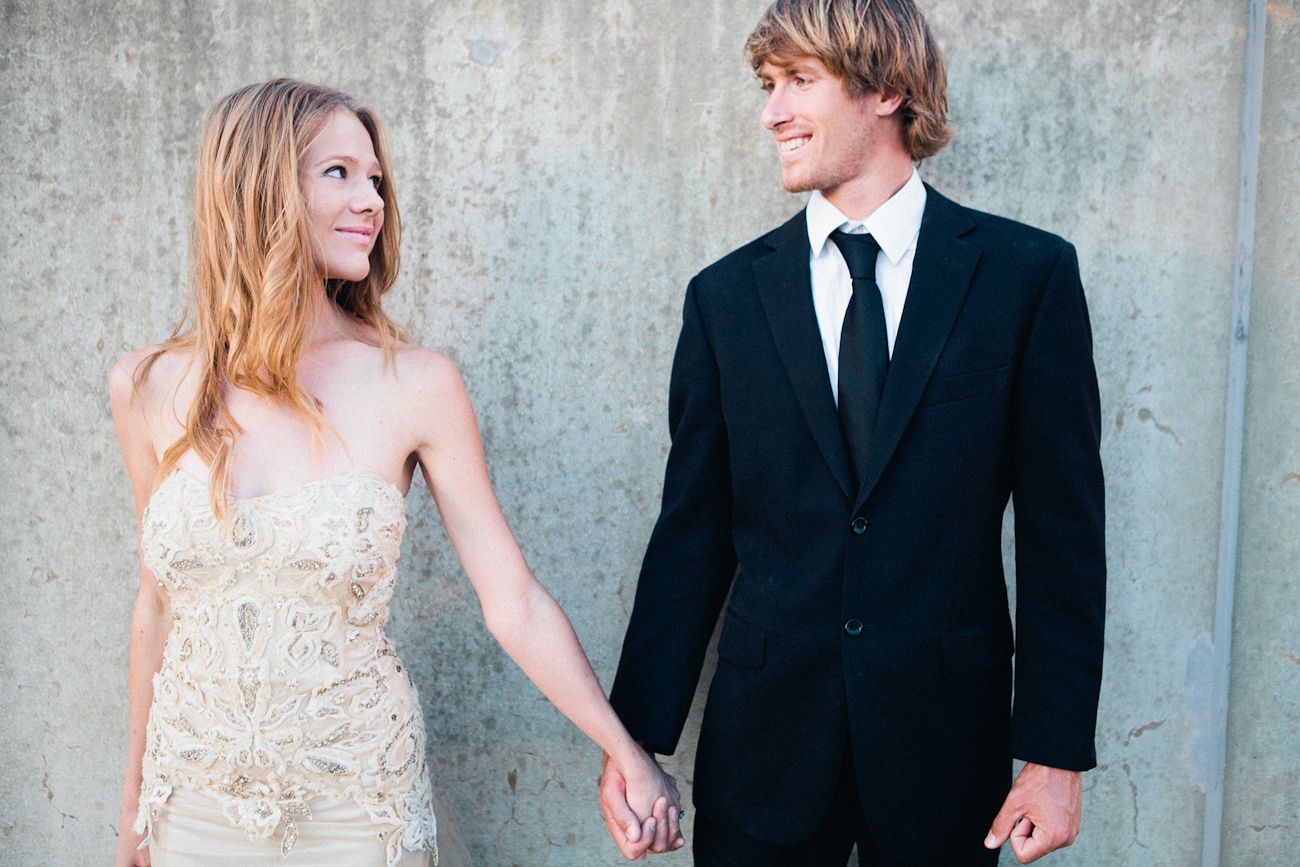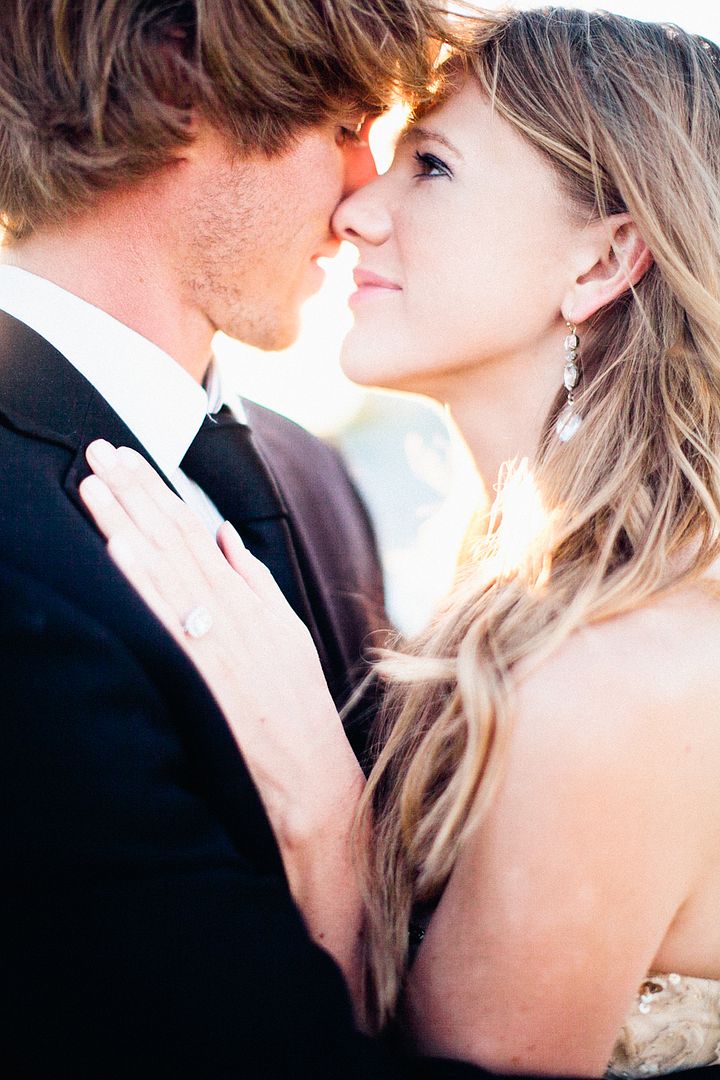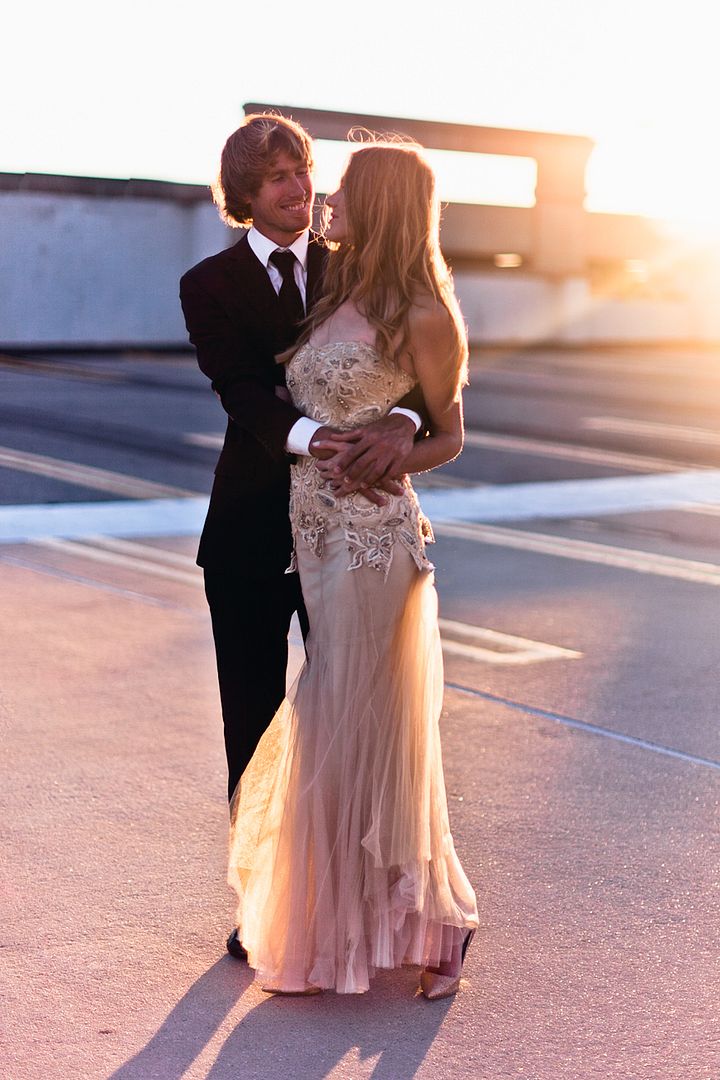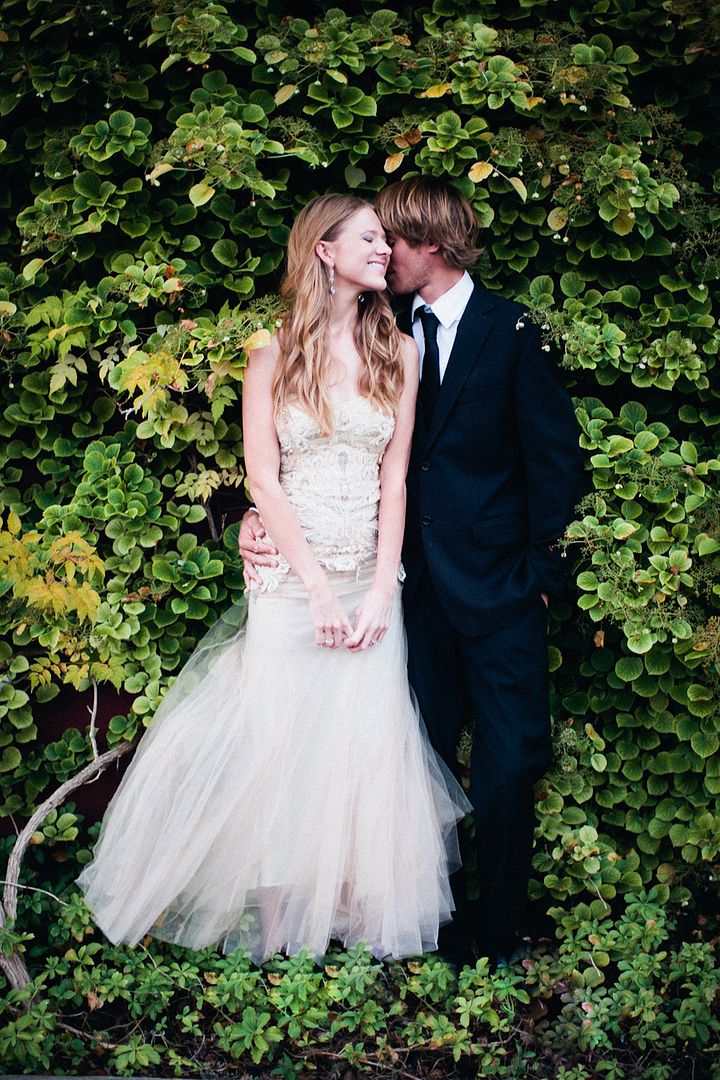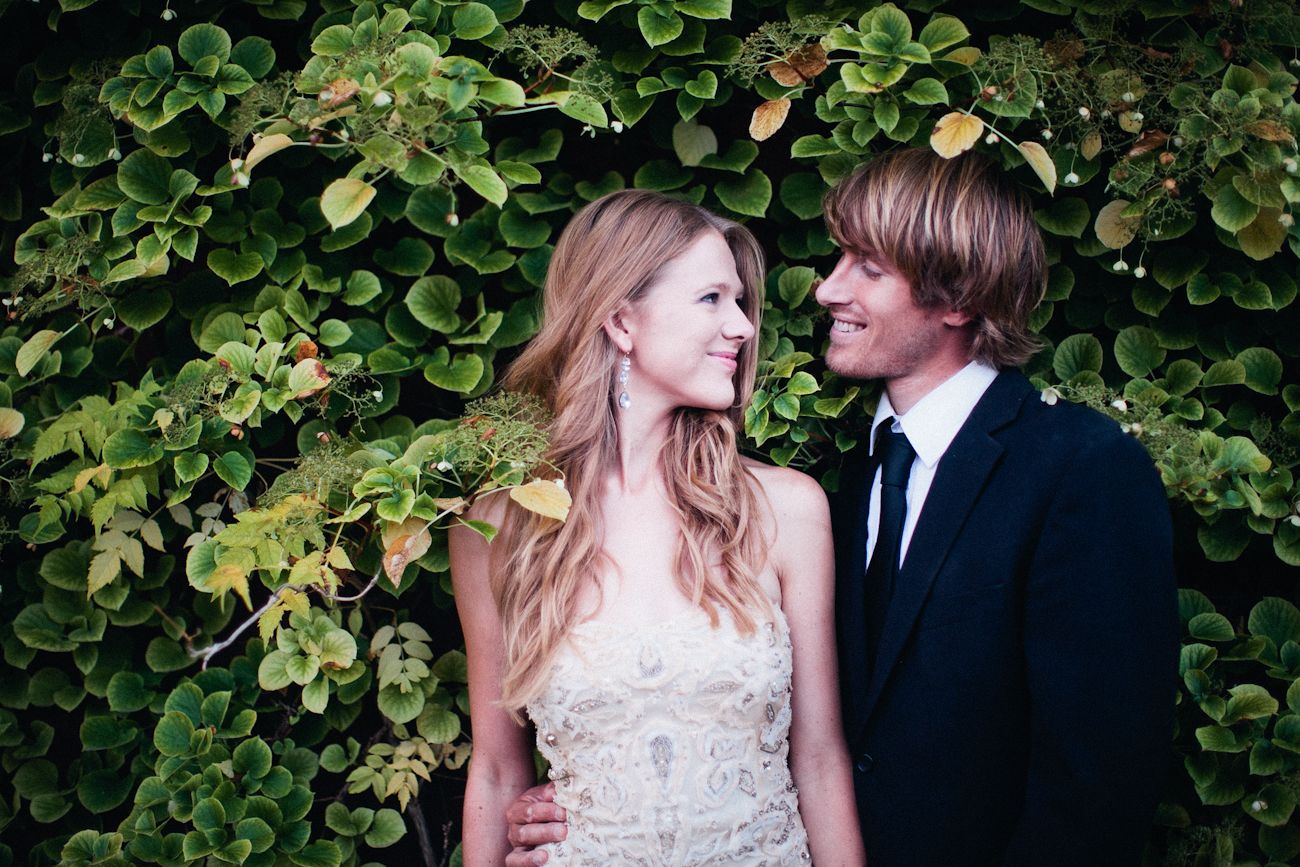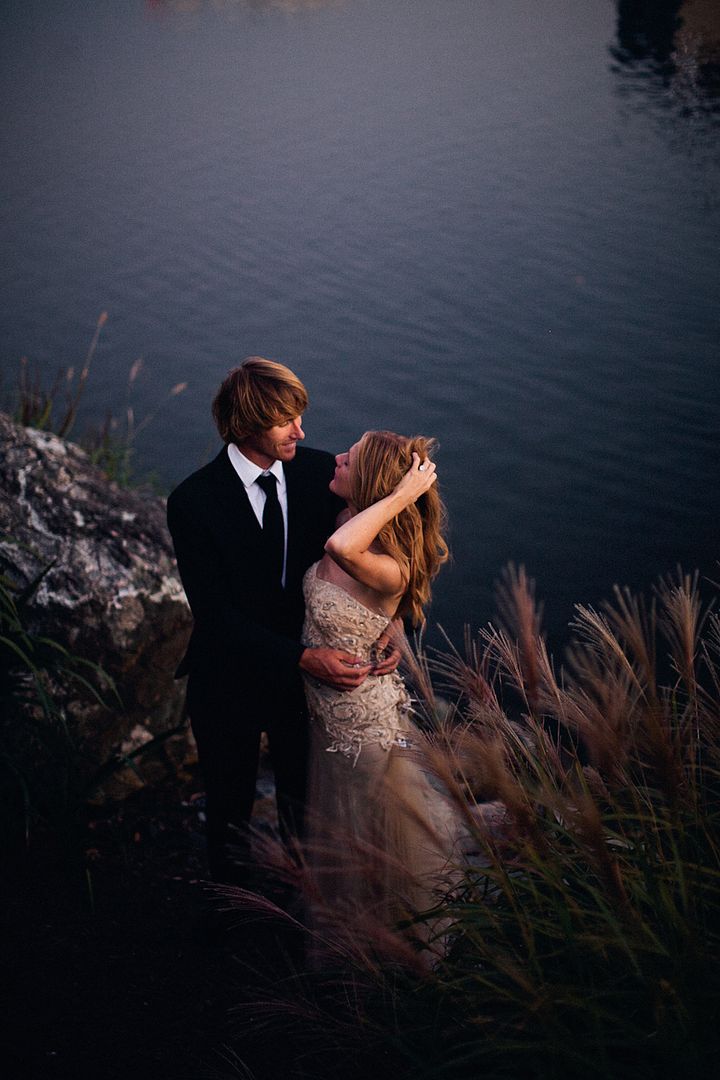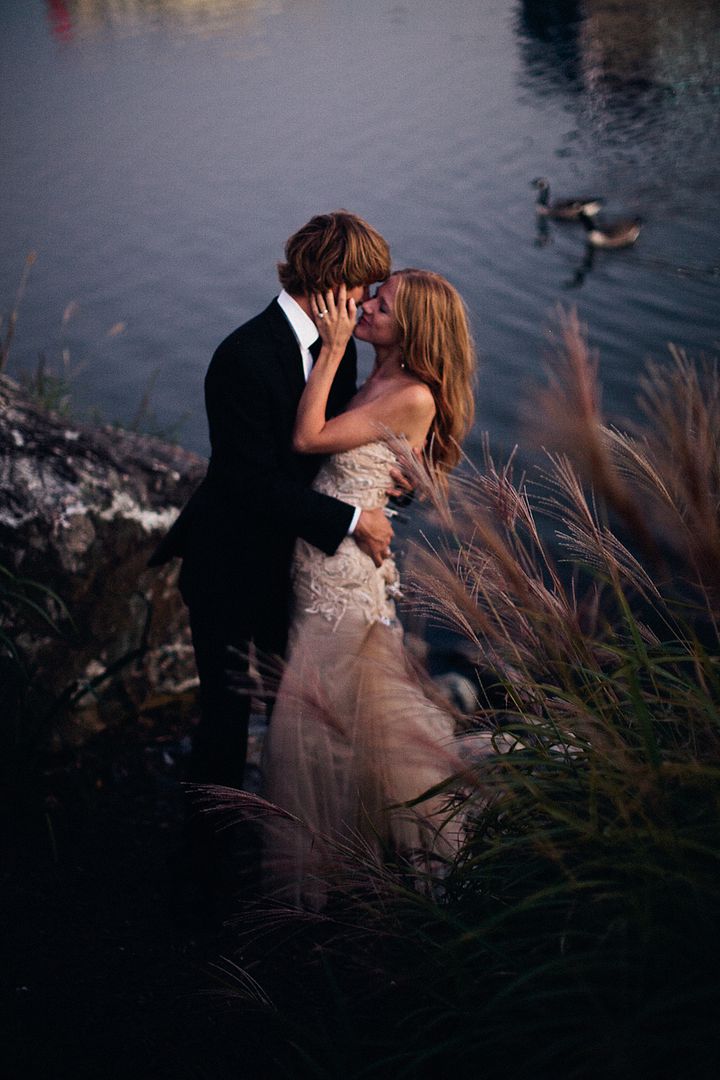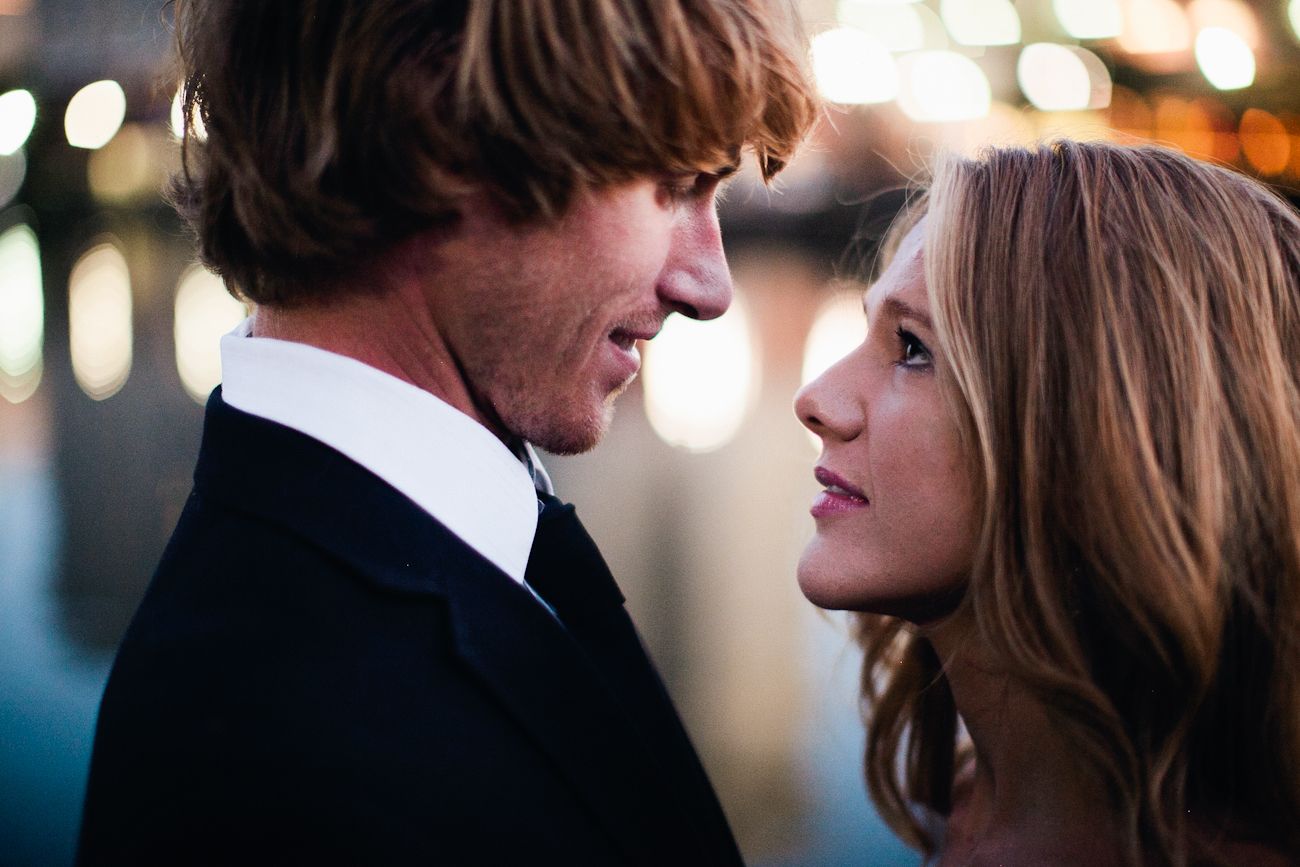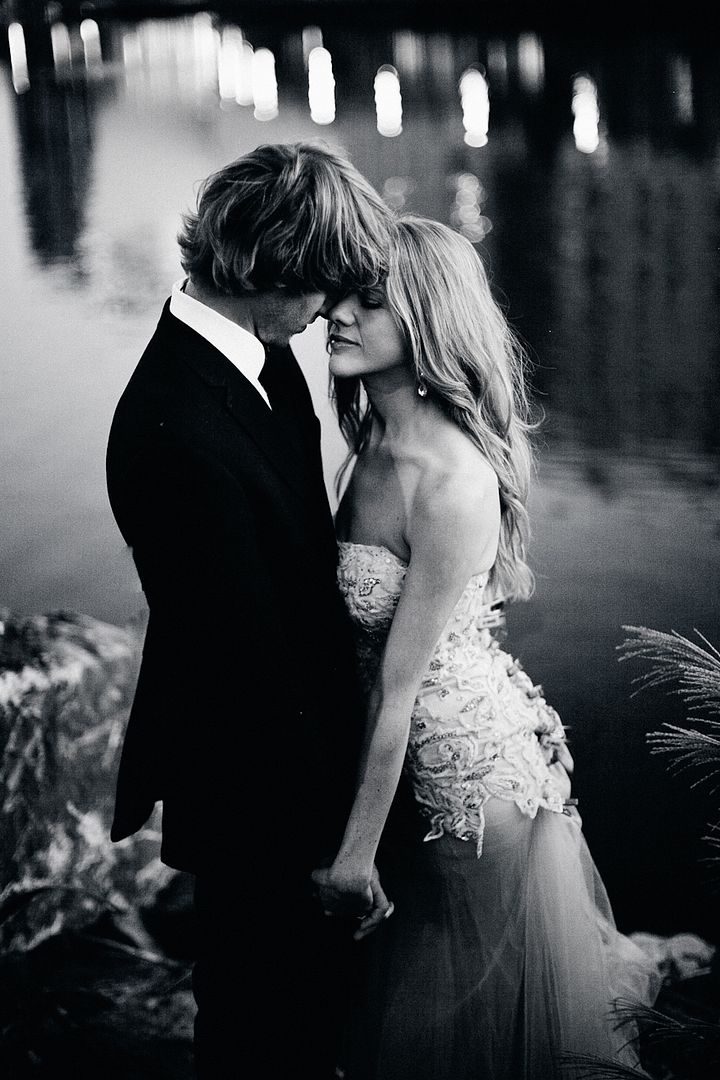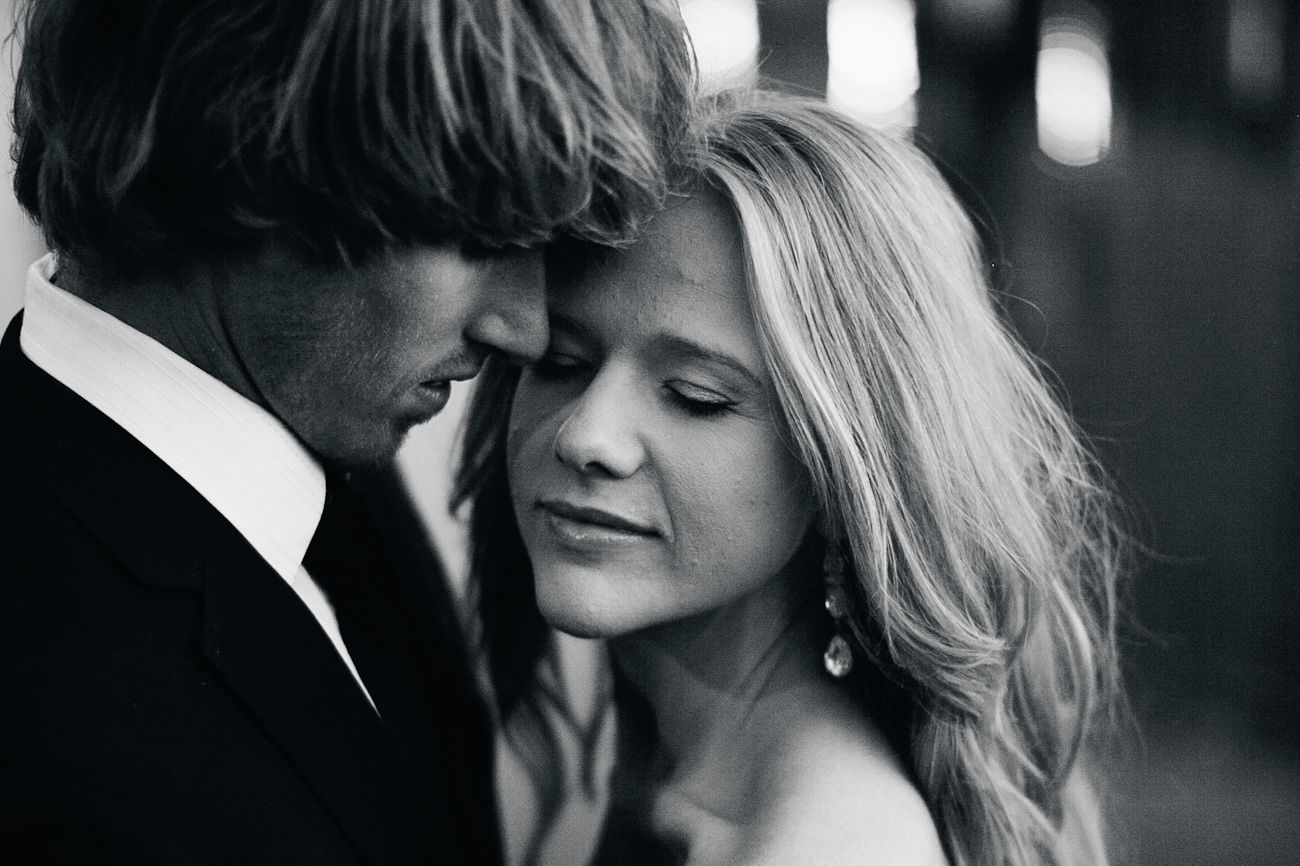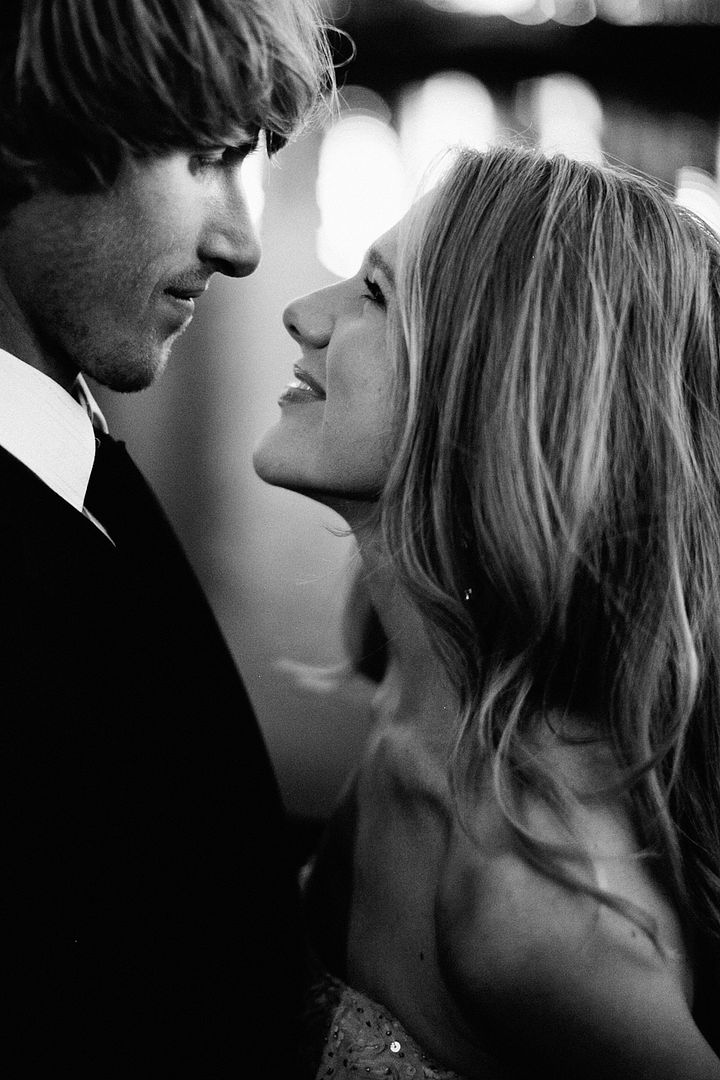 We did this shoot at a local shopping-center tourist-area (called "The Rio"). It was so fitting because Daniel has spent the last two years playing his violin on the street corners to make a living. He spent night after night after night after night, week after week after week, month after month after month, out there alone. At the end of the night he'd collect his cash, deposit it in the bank, chip away at his debts, and go back at it again. It was a slow, exhausting process. But he did it. He not only paid off every penny he owed, he supported himself independently through those years. Seeing him walk around in a suit, with a beautiful woman in a gown, snapping engagement pictures, gave me a catch in my throat. The lessons of life have only just begun, but what a sweet thing it is to watch you both learn together. Go knock 'em dead, you two. We'll be cheering in the crowd while you're on stage someday.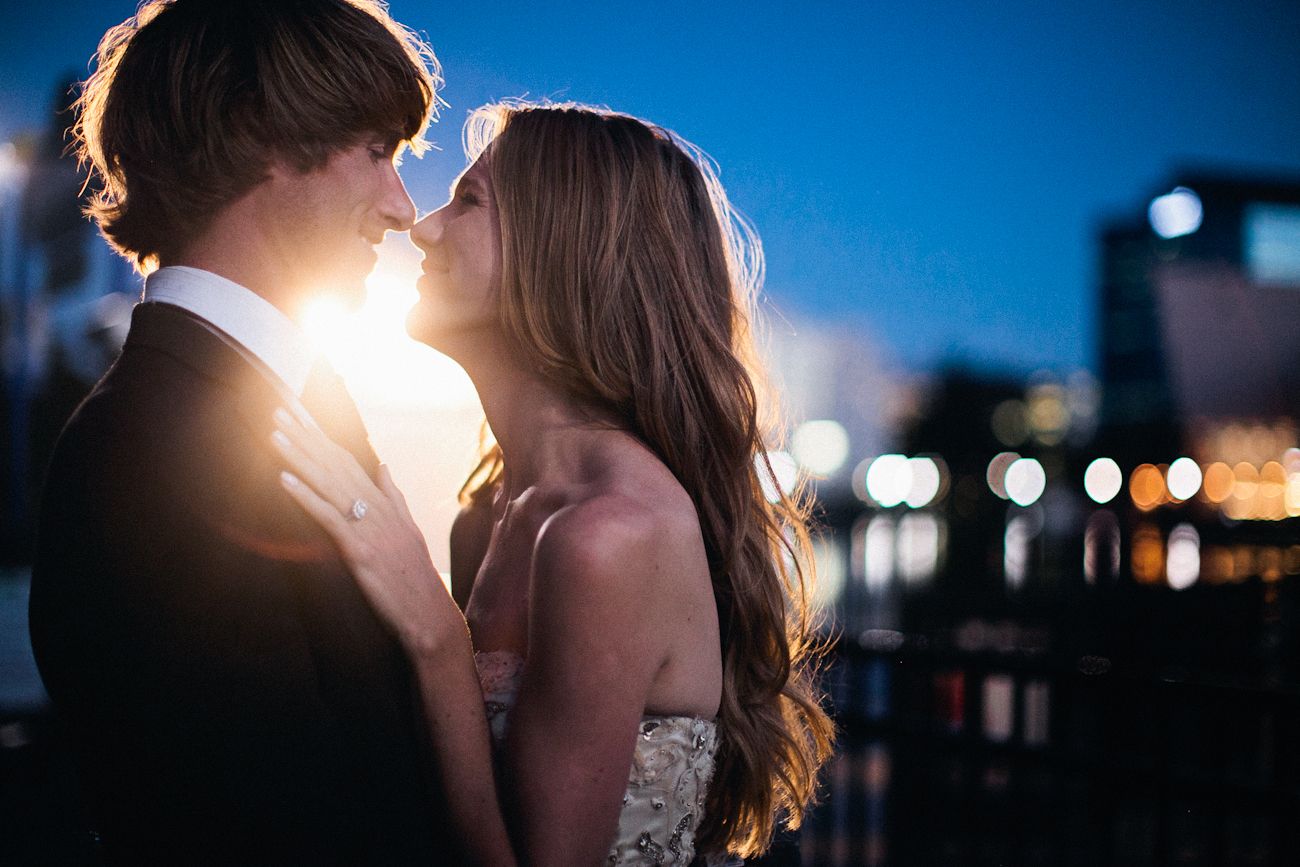 "Bad times make the good times better,
Look in her eyes and you're gone forever."
Frankie Ballard