Lake Tahoe + My Family | Personal
"i can't help feeling,
we could have had it all."
adele
It's no secret that we've had deep sadness in our family this year. My mom left behind her seven kids and husband in January, and our second kid left behind his mom, dad and brother in May. But it's also no secret: we have had a dream-like year. Caleb, Rowdy and I eat all three meals together nearly every day. We both have more steady work this year than we've both had in years. We have traveled more this year (after having a baby) than we have any other year of our life. We've made great progress on our home in Oklahoma. We've spent significant months with both sides of the family, even though they live 1500 miles apart. We've been able to enjoy our healthy, weird, sweet, curious son learn and develop a personality. We haven't been away from each other for a single night. The blessing of these things is not missed on me, and I'm sure life will not continue to be quite like this. In fact, it could be drastically different one day. But today? My whole self will sing a thankful song, and then we'll swim in the blue.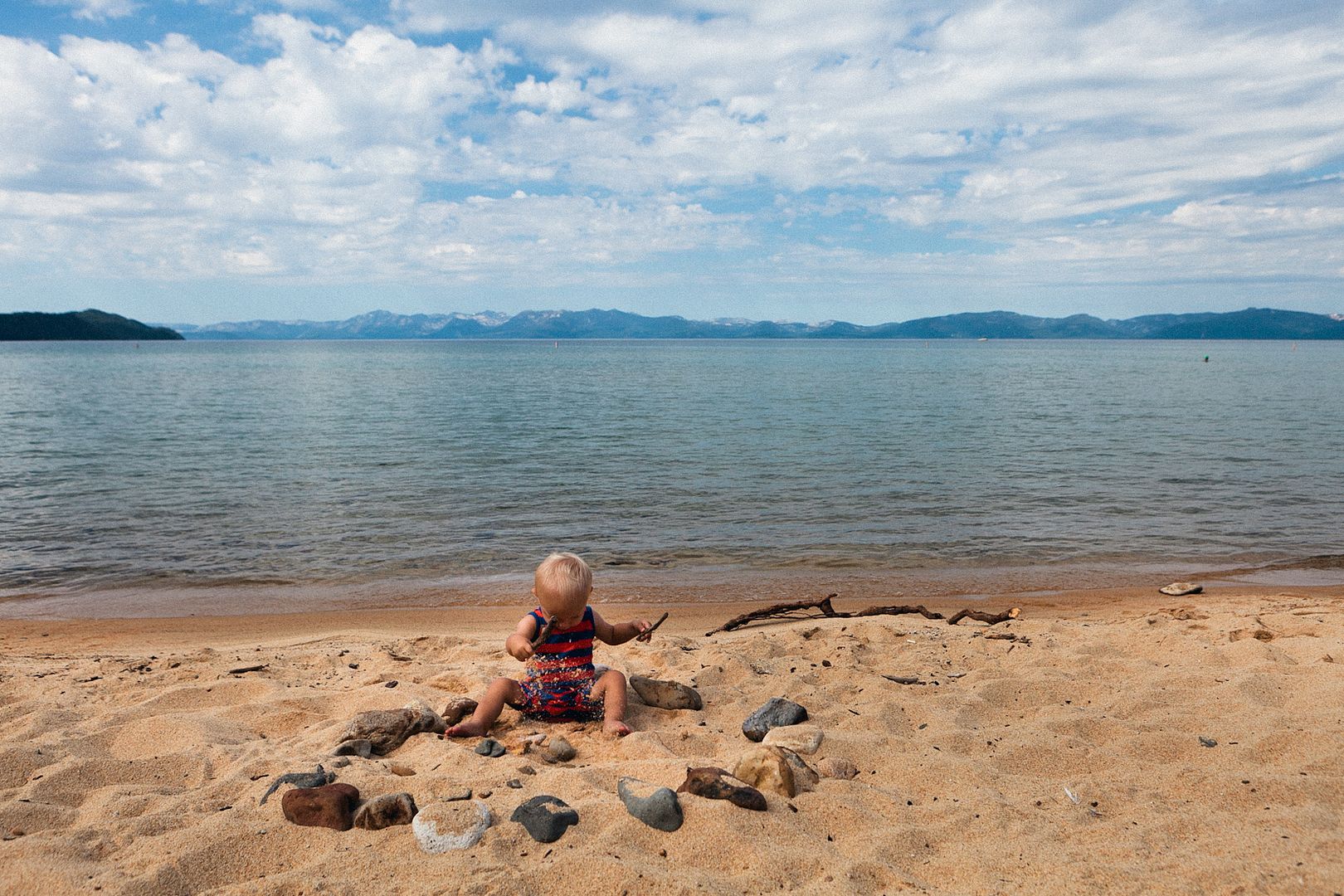 (Lake Tahoe was my mother's childhood summer hang-out. The house her parent's bought when she was two is about 45 minutes from the lake. I heard stories and saw pictures of long, hot 1960's days, colorful umbrellas against the mountain horizon, and small blonde girls jumping off rocks. Once my mom had children she brought us back as often as she could. This trip was Rowdy's first time to this heritage-place. We went with my two sisters, one brother, and Uncle Scott. There is power in place.)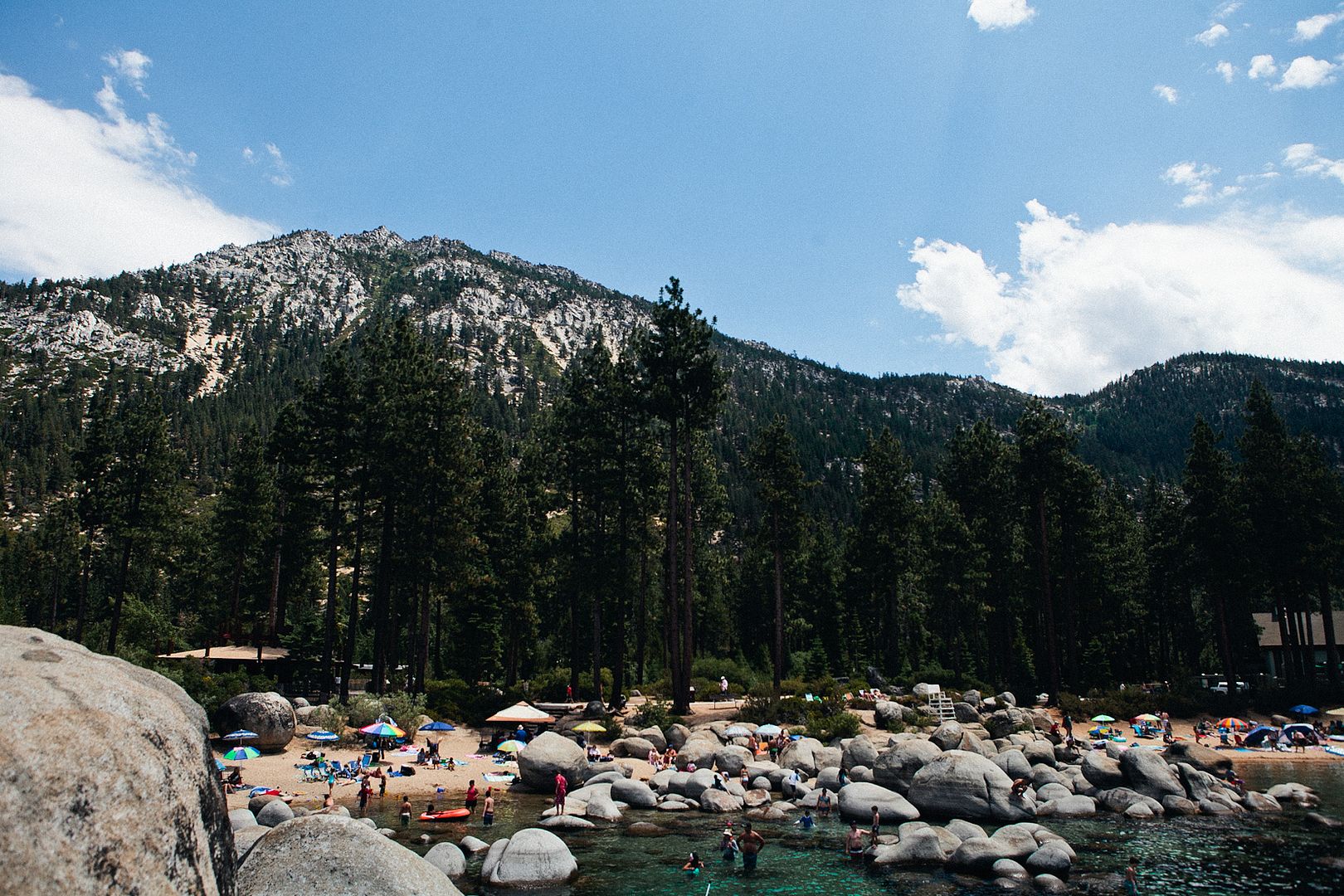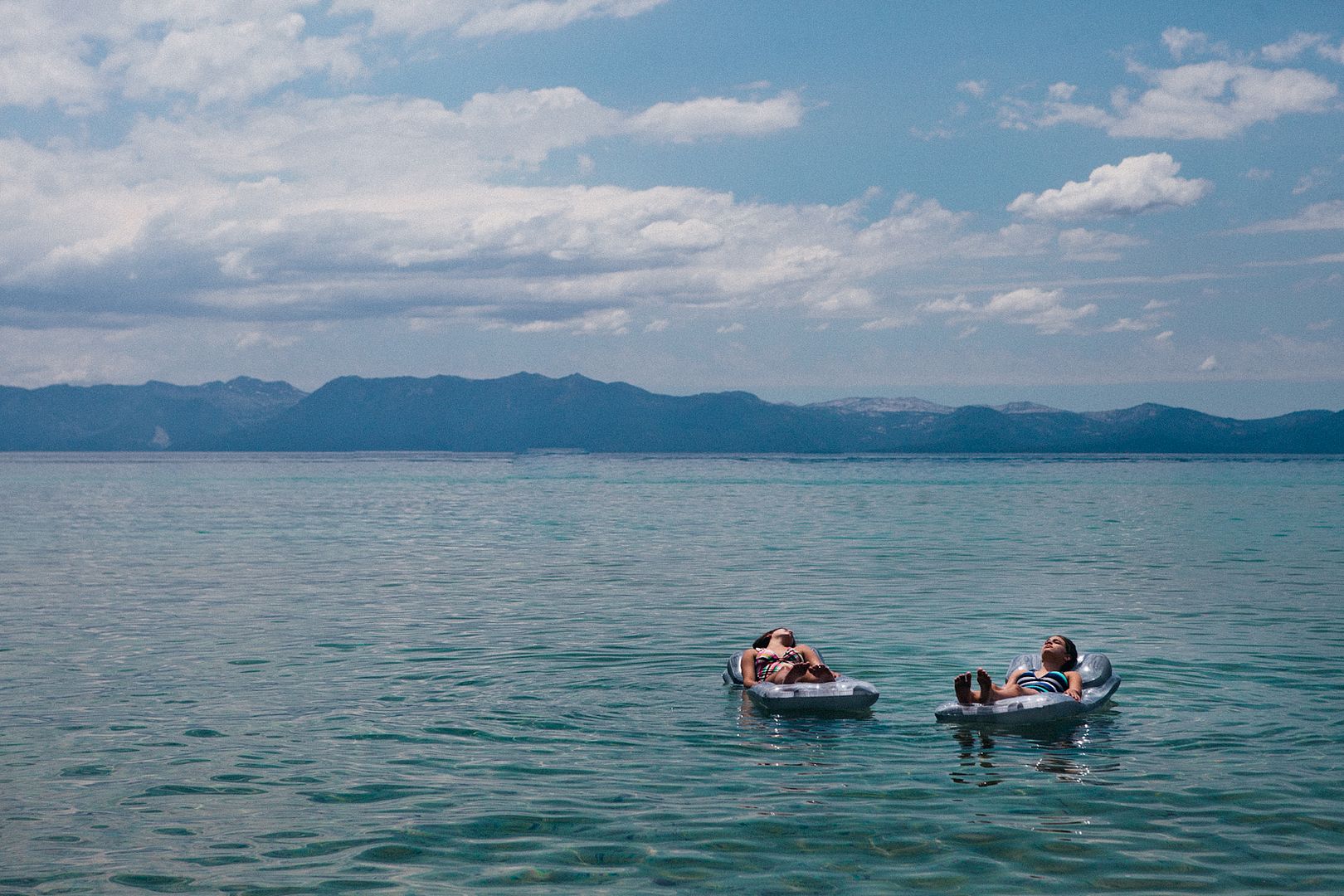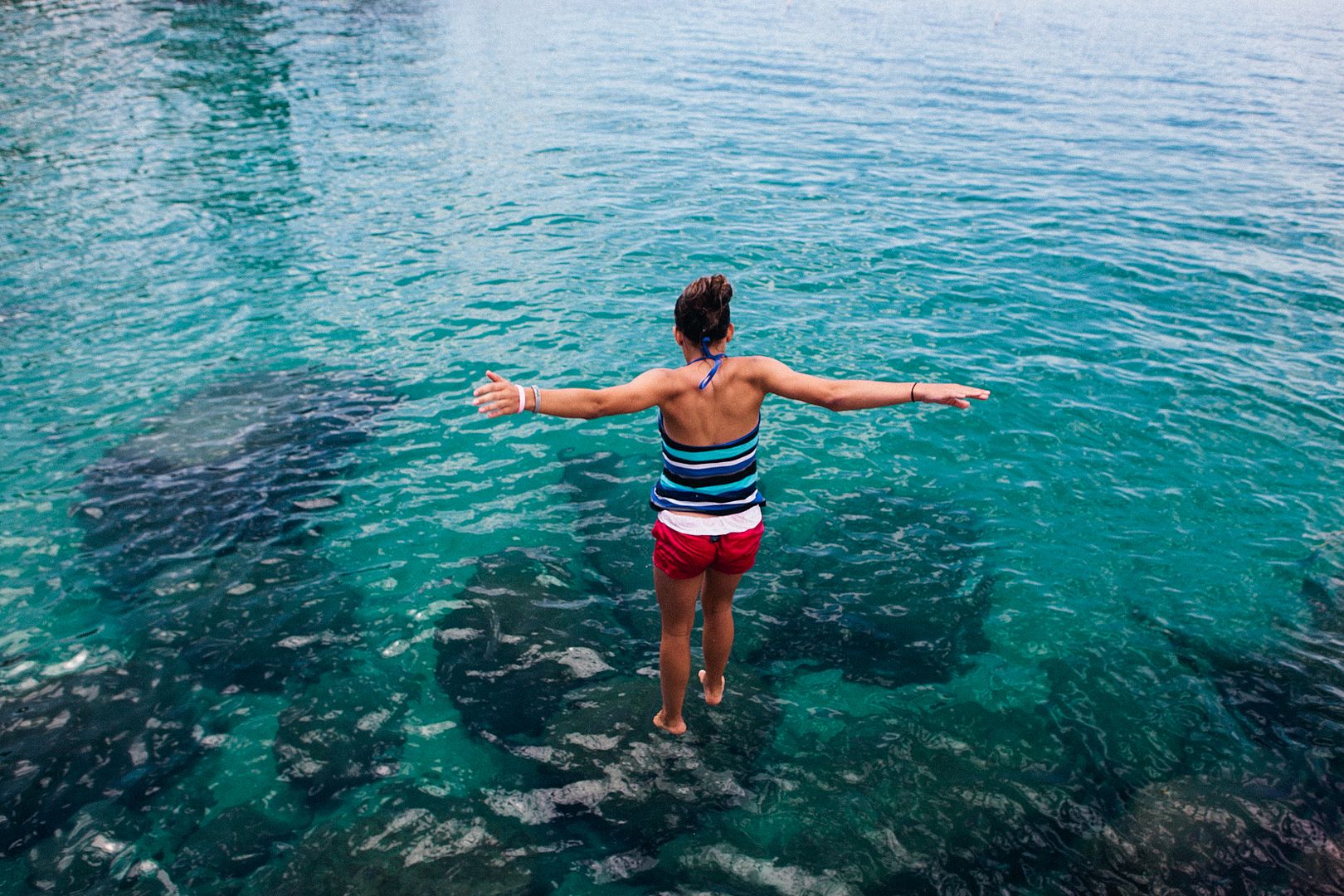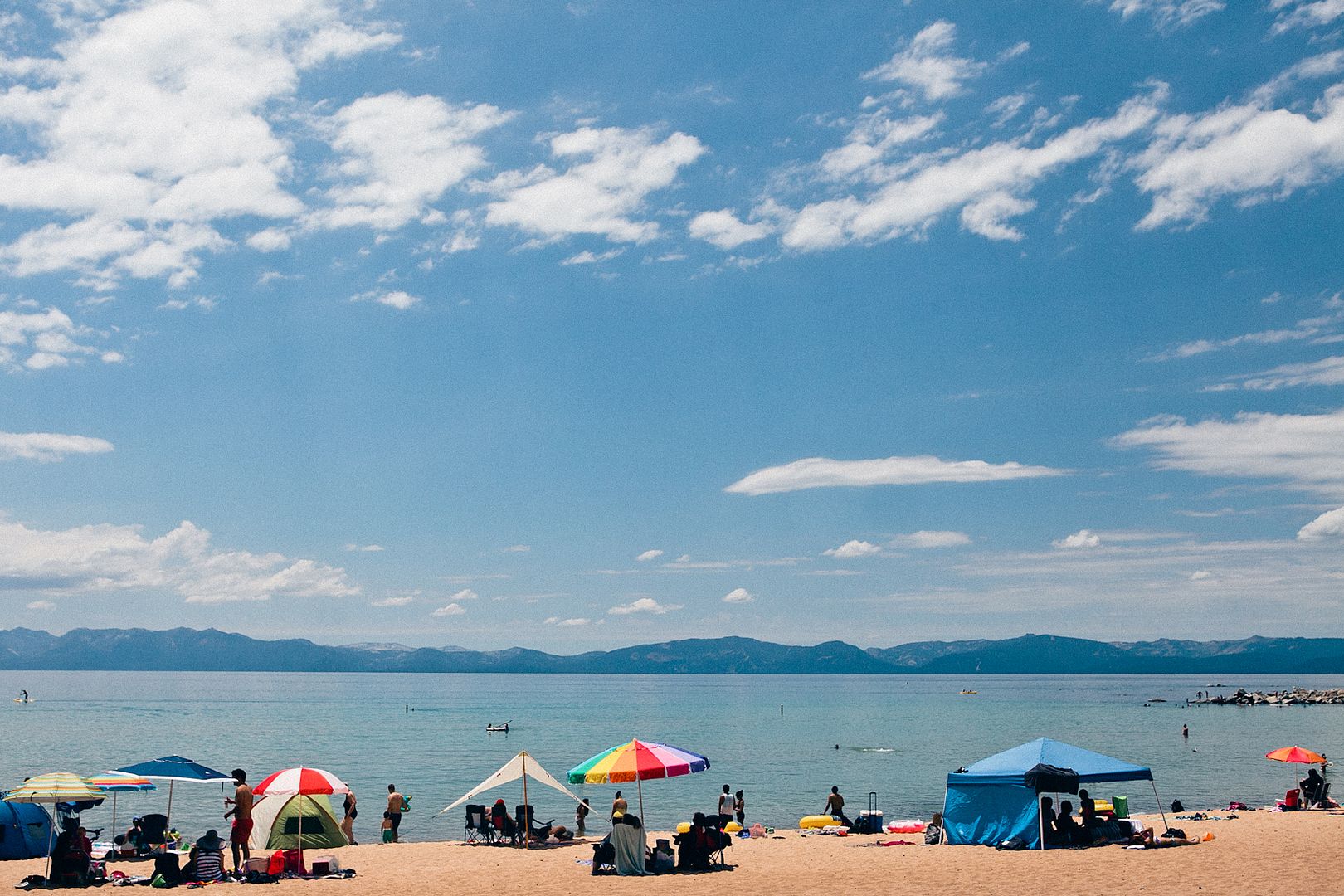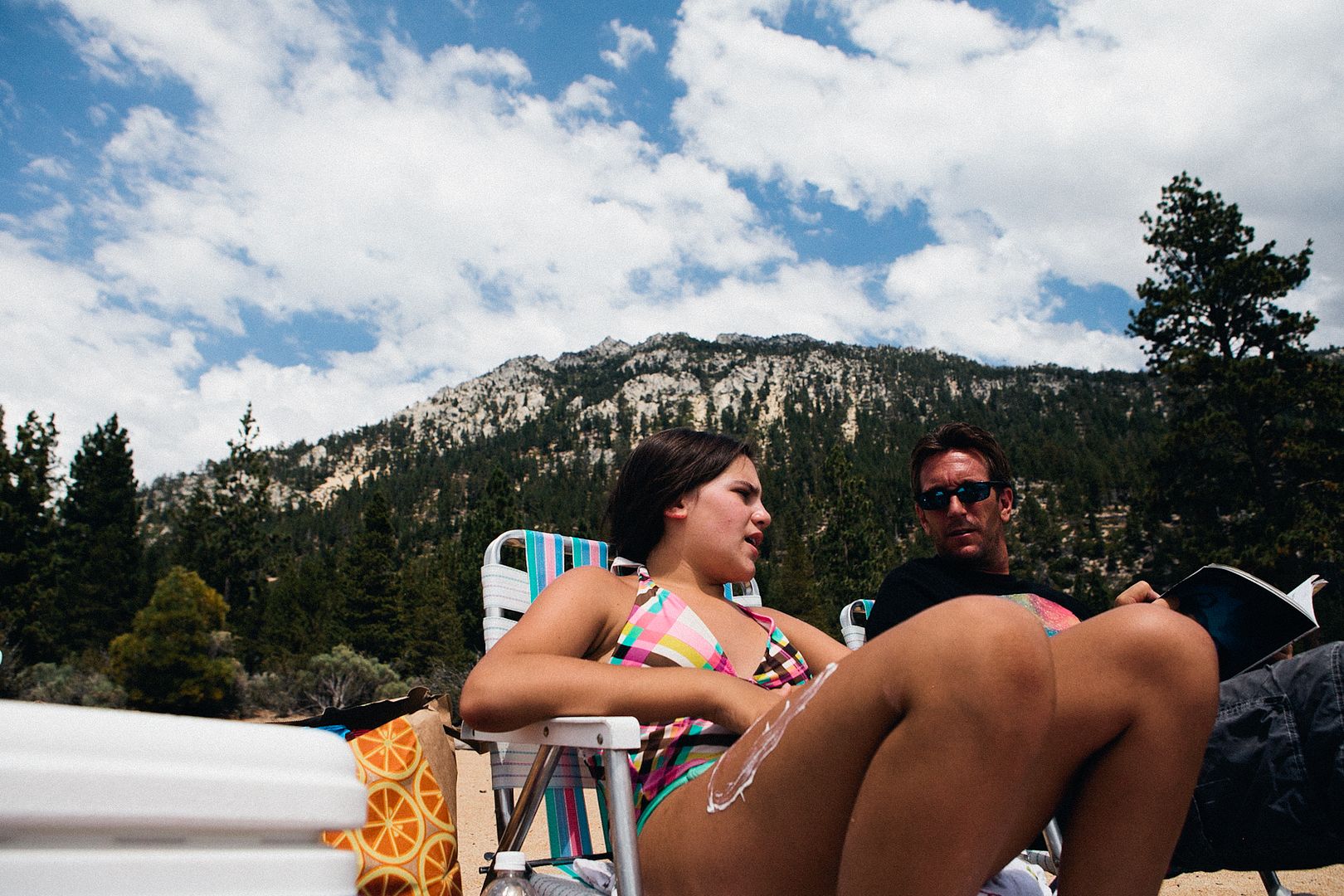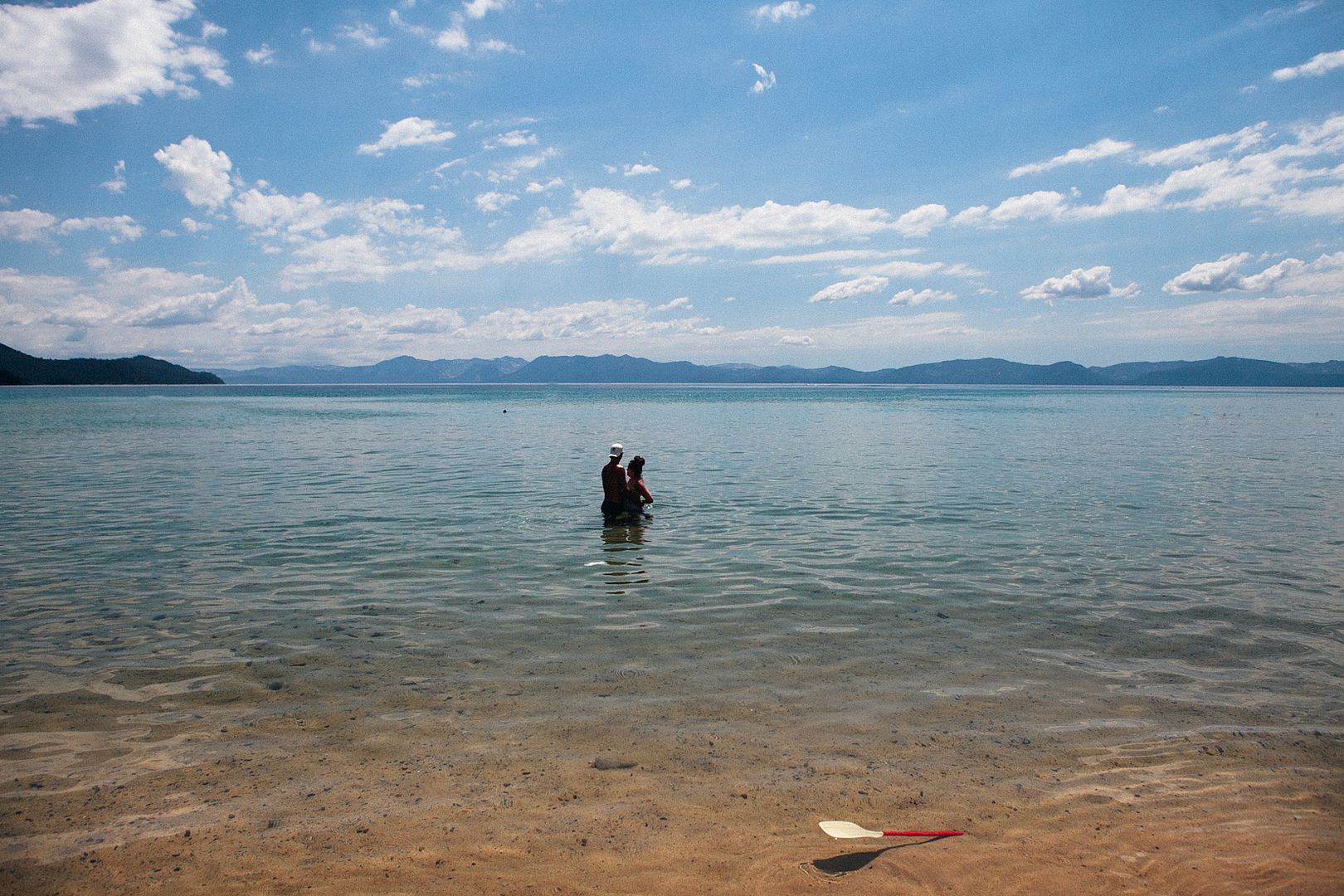 "Every place is given its character by certain patterns of events that keep on happening there…
The more living patterns there are in a place - a room, a building, a lake, or a town -
the more it comes to life as an entity, the more it glows,
the more it has that self-maintaining fire which is the quality without a name."
Christopher Alexander -- The Timeless Way of Building