Alan + Lisa | Billingsley House Wedding
they try and they try
but everything that they do
is the ghost of a trace
of a pale imitation of you
kathleen - josh ritter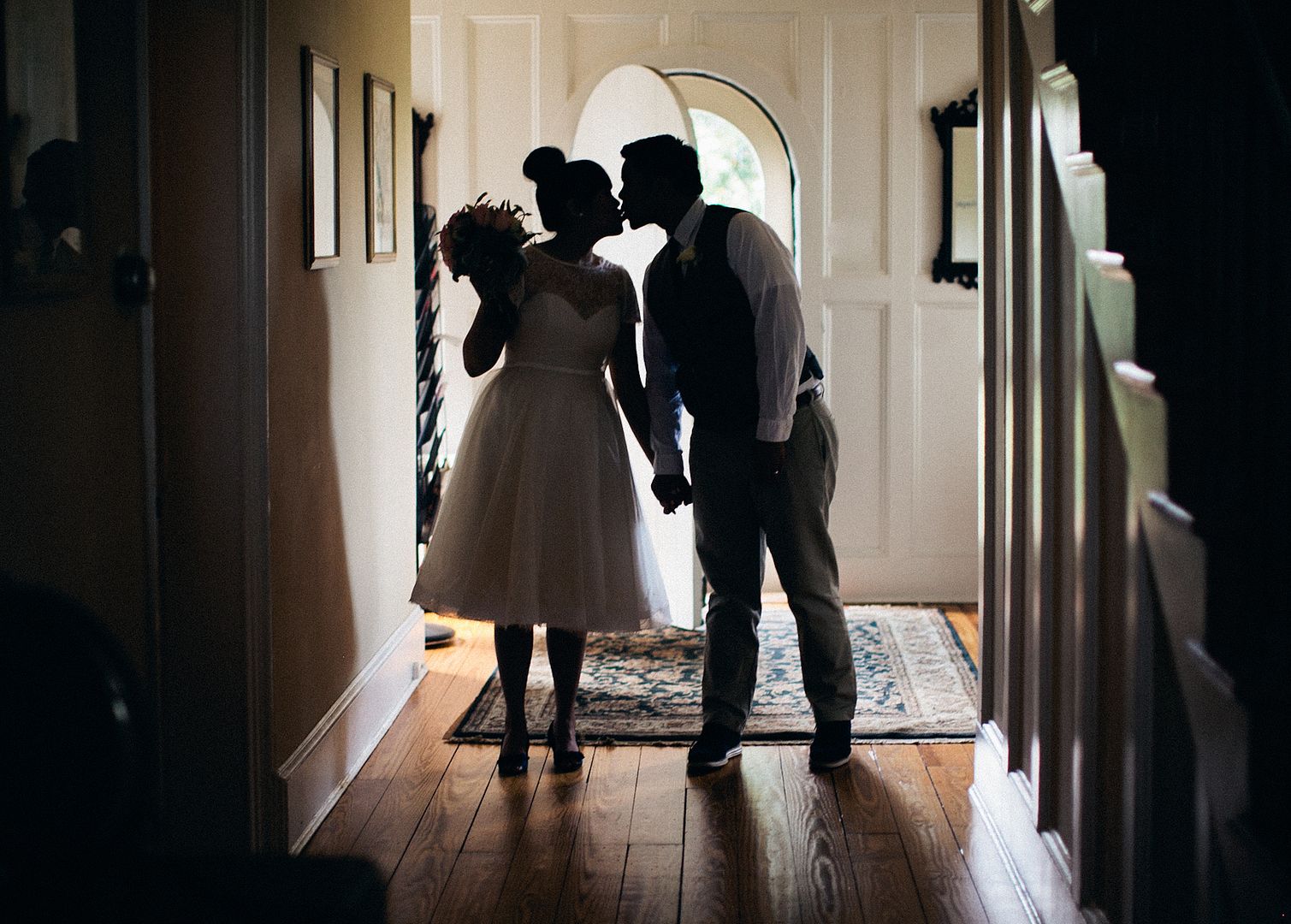 Our friendship began with an e-mail I received in the wicked throes of morning sickness. I knew I should be working hard and blogging lots and preparing for next season and getting pumped with every inquiry in my inbox... but. The only thing I could get remotely peppy over was Coke Slurpees from 7-11.
"...My fiancee and I got engaged last Thursday,
and my first thought after escaping her anaconda squeeze was
'First thing's first, contact Kristen Leigh!'
I first found out about your work in 2009 through a friend...
Well, it's been been three years, two years with my girlfriend/fiancee,
and we would both be honored to have you as our photographer.
However, like your website says, we might not be the perfect fit...
So in an effort to see if we can all be friends,
here is a brief look into the odd world of Lisa and Alan:
and we love each other (I proposed in her closet).
I'm not wearing socks in this picture (she hates it when I do that).
Whenever she comes over, it's a real gem for us
to catch my dad taking a nap mid work out
(it should be noted he's wearing gardening gloves)."
Included in the e-mail were ridiculous photographs of a clearly well-humored couple and Alan's dad, asleep on the floor wearing gardening gloves. We all became instagram friends and gave advice on the best food trucks in NYC. We met on a rainy day to make things "official" and after we said good-bye they sent me a picture of themselves wearing fake beards. Their deposit arrived in my mailbox with a hand-drawing of donuts eating each other. And their contract arrived with laugh-out-loud stories and a vision for a "block party with fatty southern comfort food" reception. Oh. And their response when I told them I was due near (very near) their June 1 wedding date (I said so nervously because I didn't want to scare them away!) was "Awh! Kids! Go kids! We love kids!" We are obviously a perfect fit because all three of us went gung-ho for the idea of working together at their June 1 wedding, while I had a pending June 6 Baby (who came a full eight days late! I knew he would be late!). It was worth the risk and I'll forever be really glad I was the visual storyteller of this particular wedding.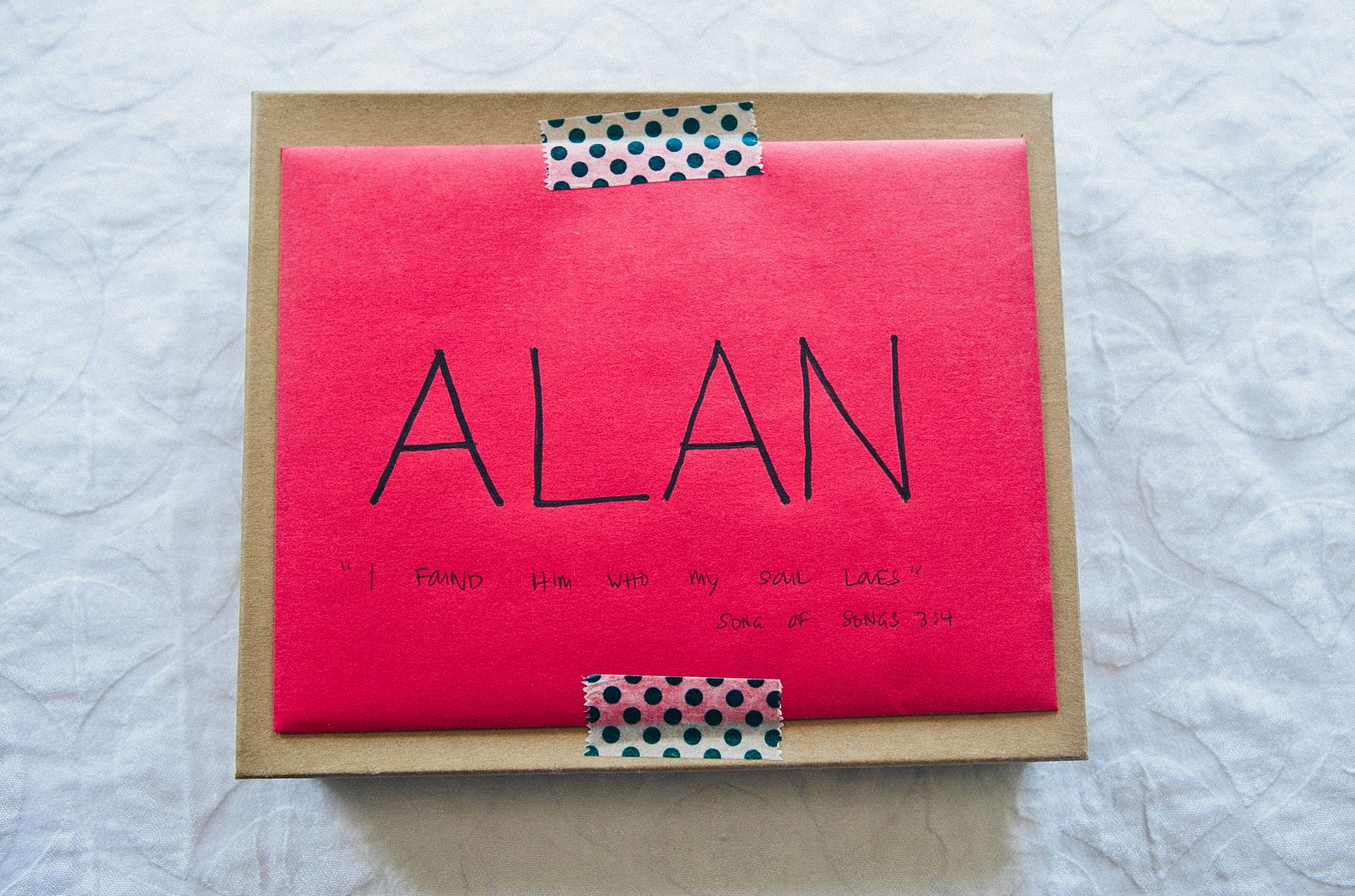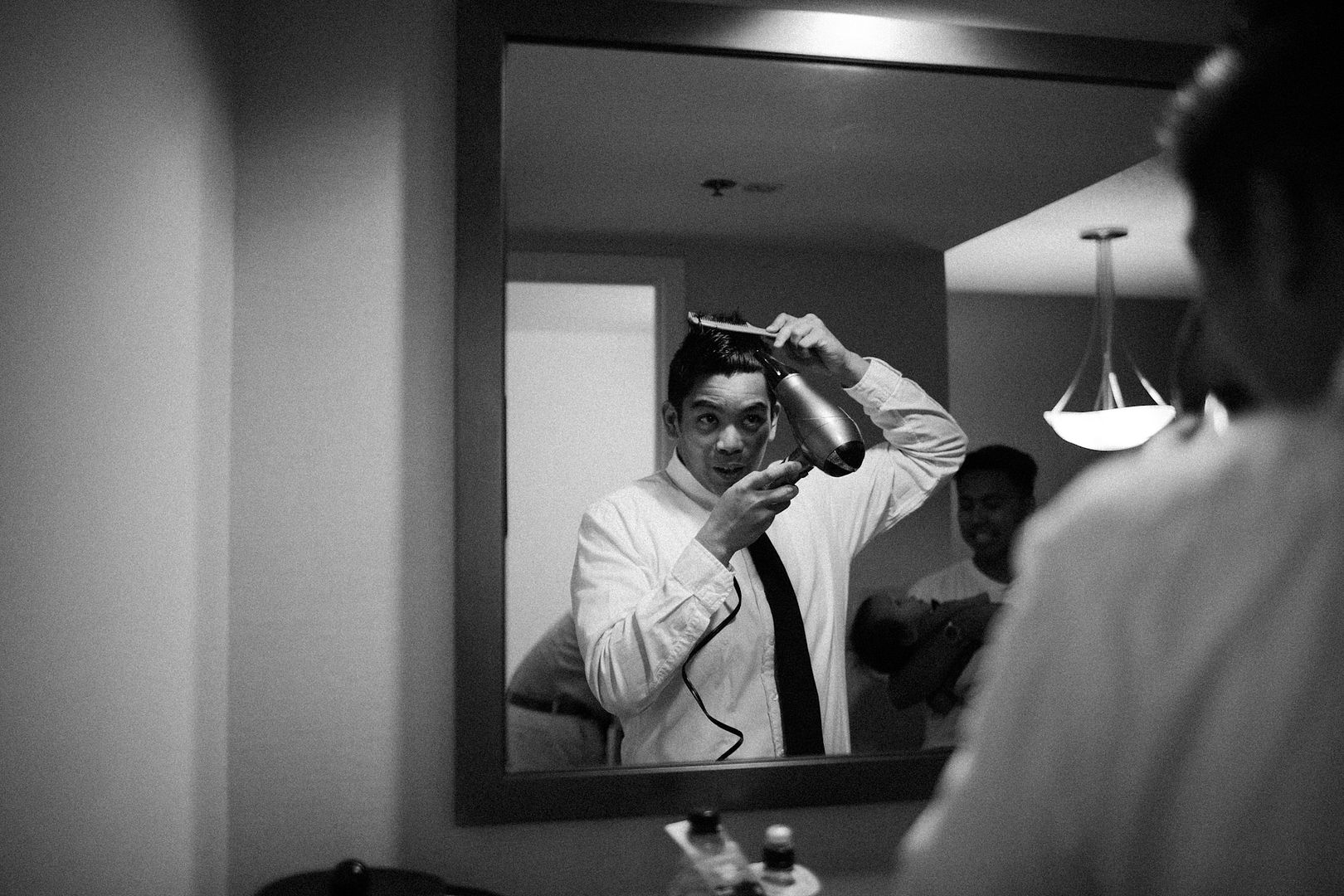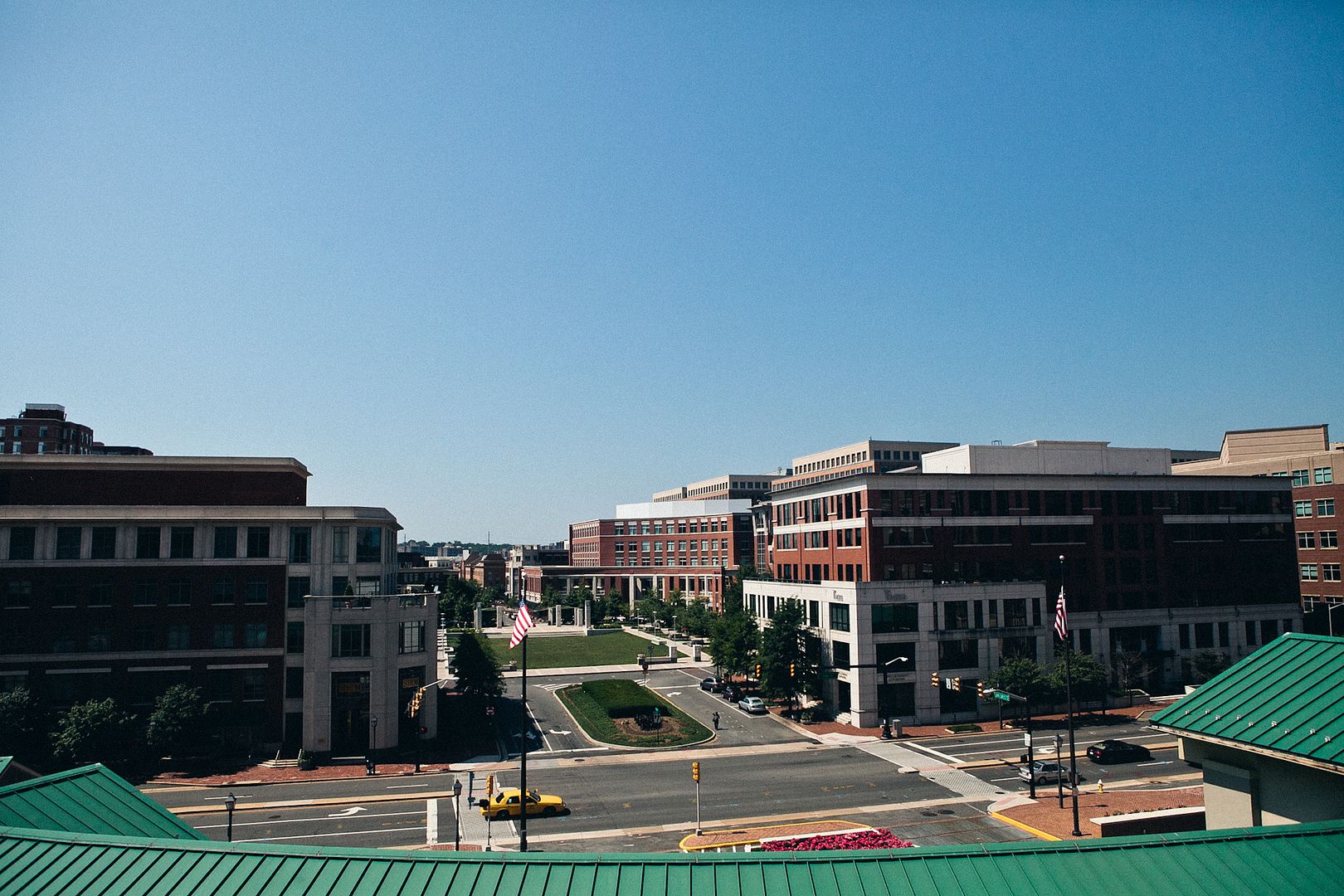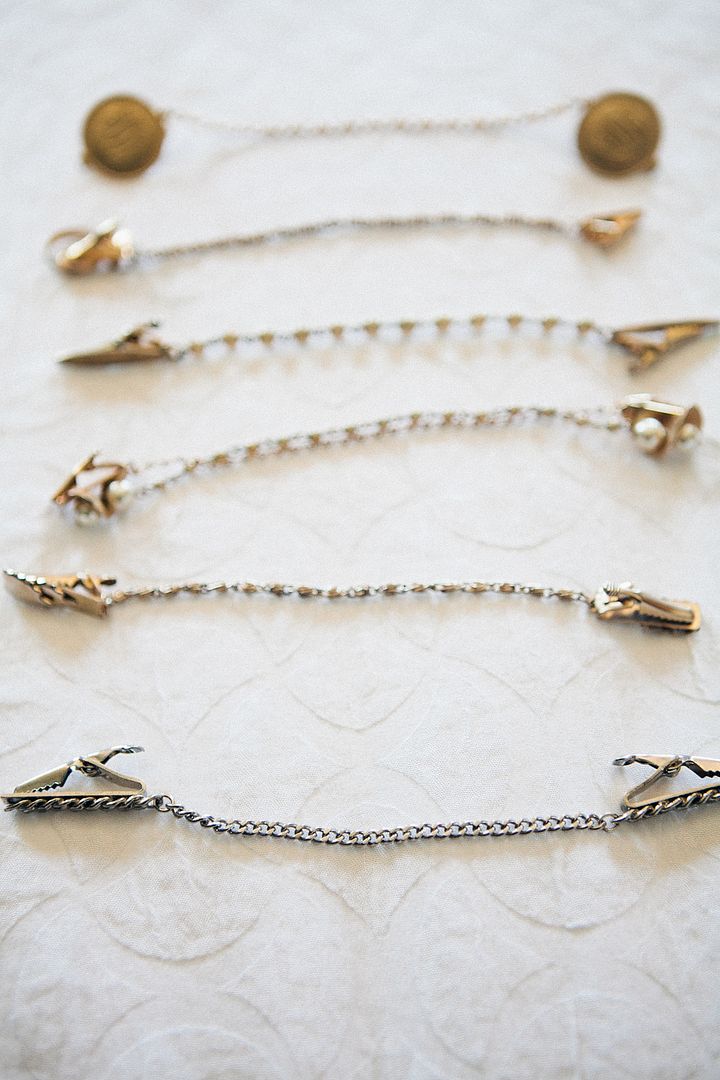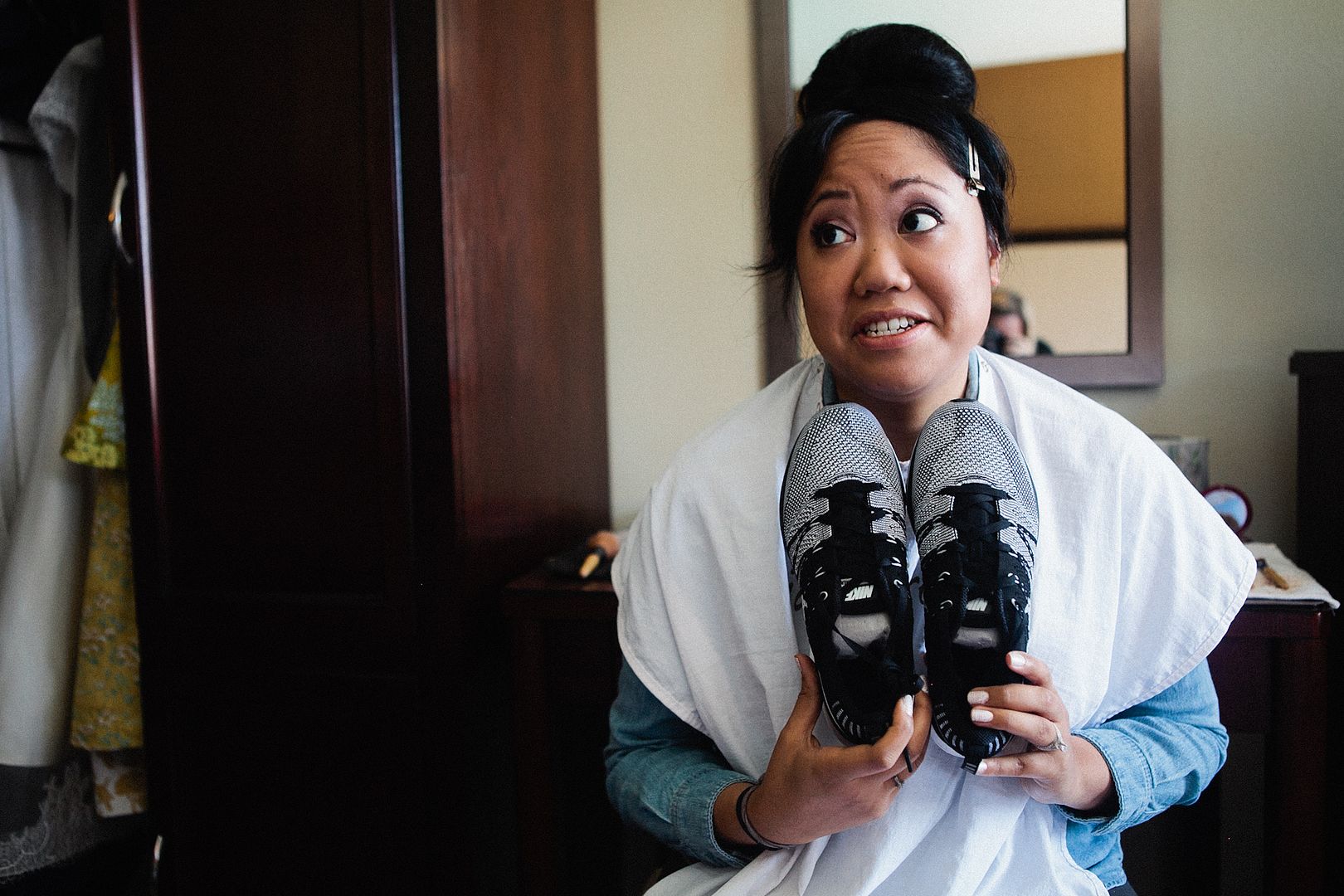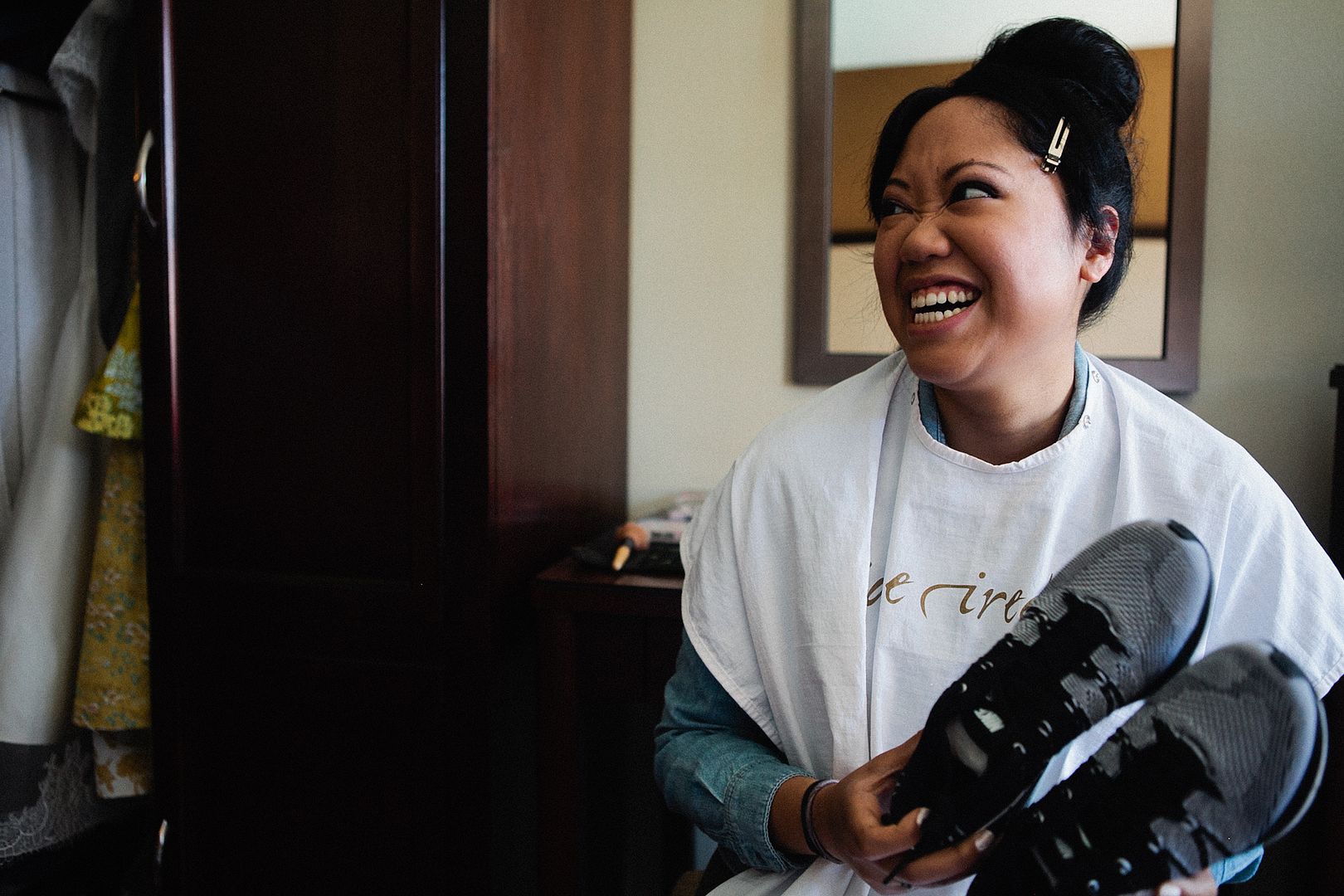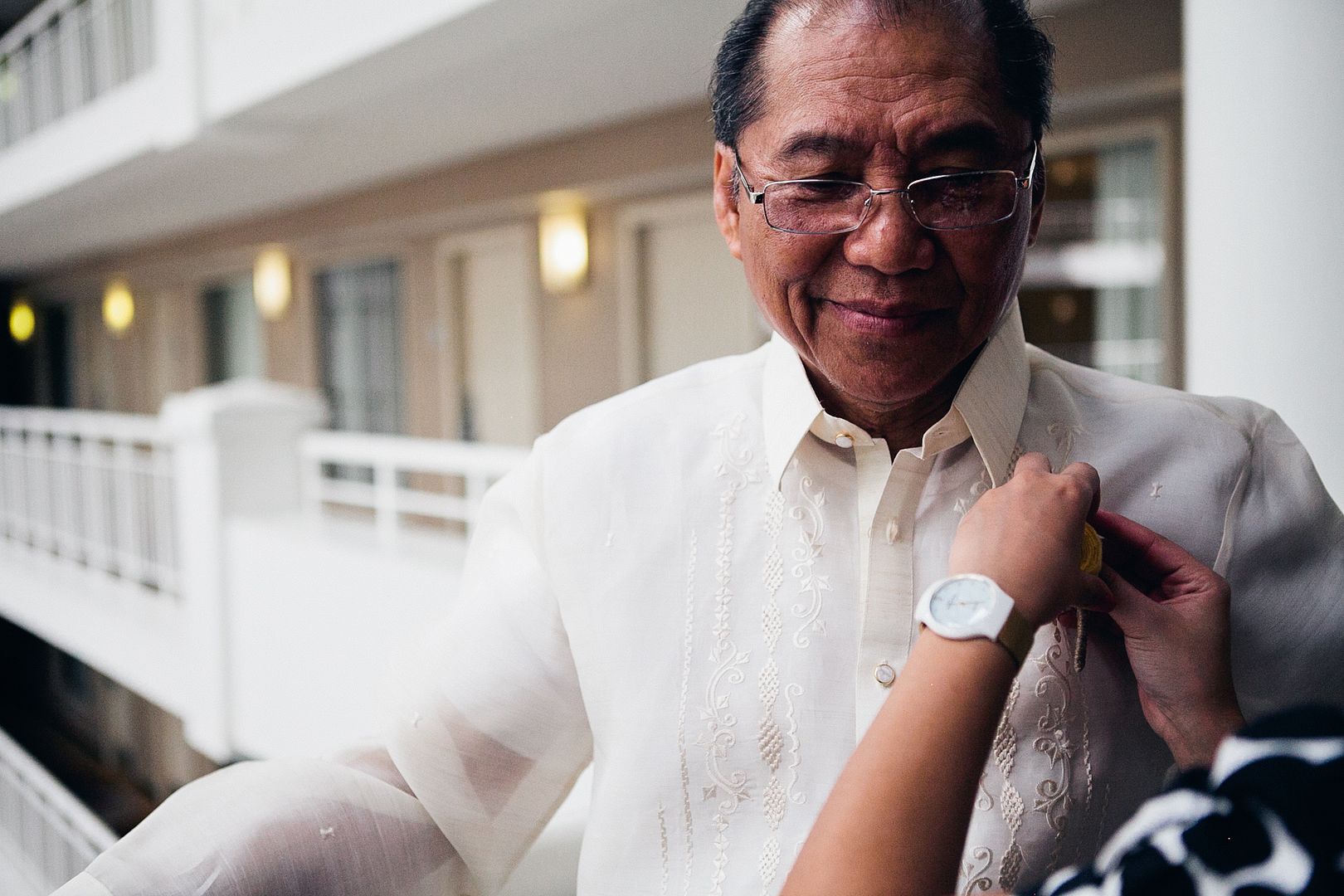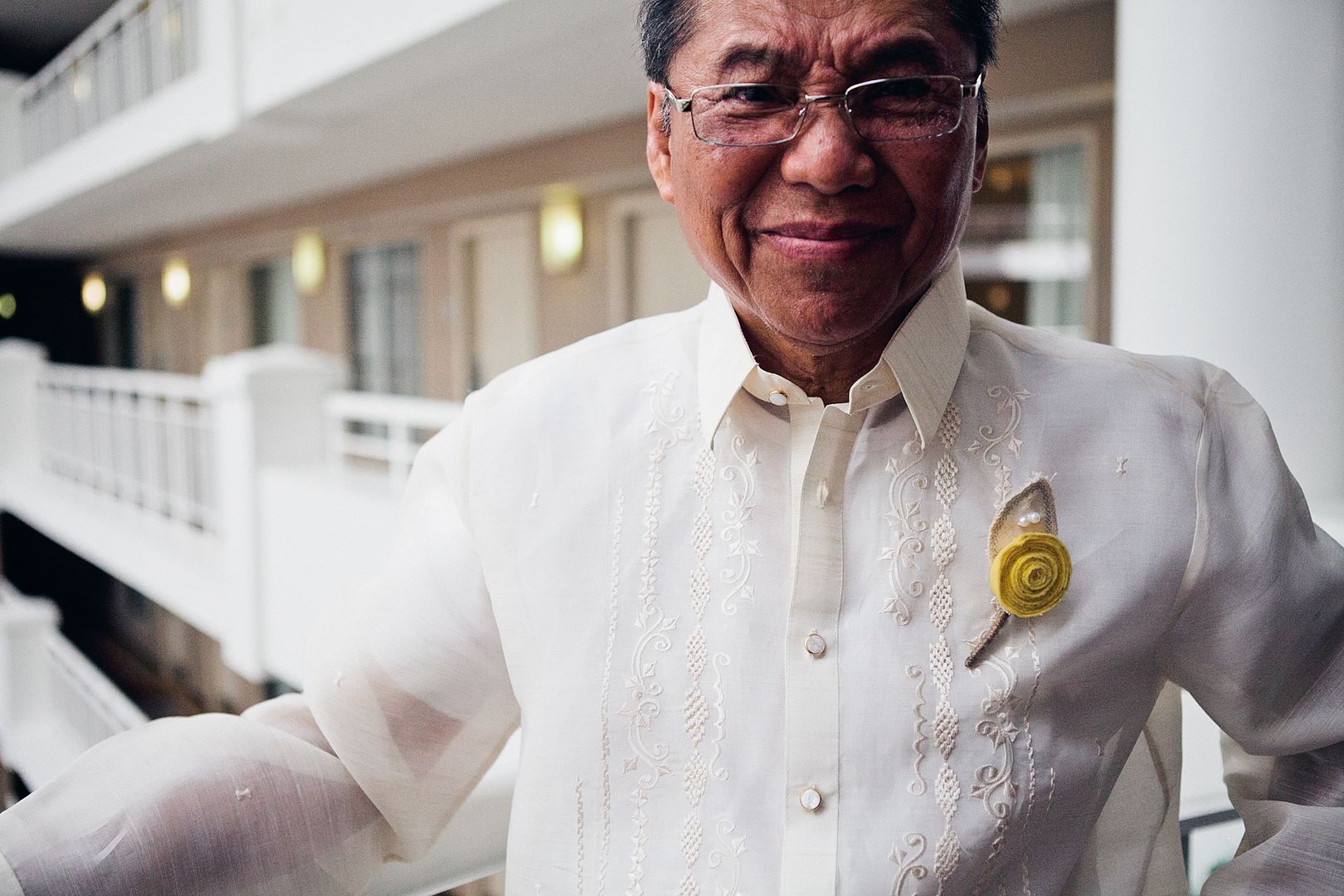 Pandora was keeping the mood just right all morning. At one point the Michael Buble version of
"Just Haven't Met You Yet"
played. Lisa's mom started calling and calling her from the front room in the hotel suite.
"LISA! Lisa! Listen Lisa! It's your song!"
Lisa laughed - not a disrespectful laugh, but a thoroughly entertained laugh.
"Lisa! Do you hear it? He came out of nowhere, into your life! Yah!"
Lisa looked over at me
"When I was single, my mom always told me this was 'my' song. 'Thanks, mom.' Isn't that what all parents say though? And then I started dating Alan and she told me 'Now you HAVE met him yet!' 'Mom,' I'd tell her, 'I've known Alan for ten years! I met him a long time ago!' But she insists its our song."
Their "friendship before loveship" stories is one of the great ones. I love when companionship and jokes and trust doubles down and adds romance and commitment. It's why I roll my inside-eyes when girls say
"I could never marry him, he's like my brother."
And why would life be so bad with a person so close, they already feel like family, who you can pick their boogers and teeth, who tease you about your unimpressive ("but good effort!") punchlines, who you want to hang out with because it's always more fun and comfortable when they're around? Who happen to have great lips for kissing? Alan and Lisa are no fools.
Some of the best moments of your life are the ones right before the ceremony begins. There is energy in breeze, hushed tones among the guests, tears and solemnity and a dashing heart and smiling
hard
because the happiness is so real it's like you can grab it off a tree and taste it's sweet apple fruit juice in your mouth. It's a heart-whipping ride, those minutes, and one that can be only experienced, not described.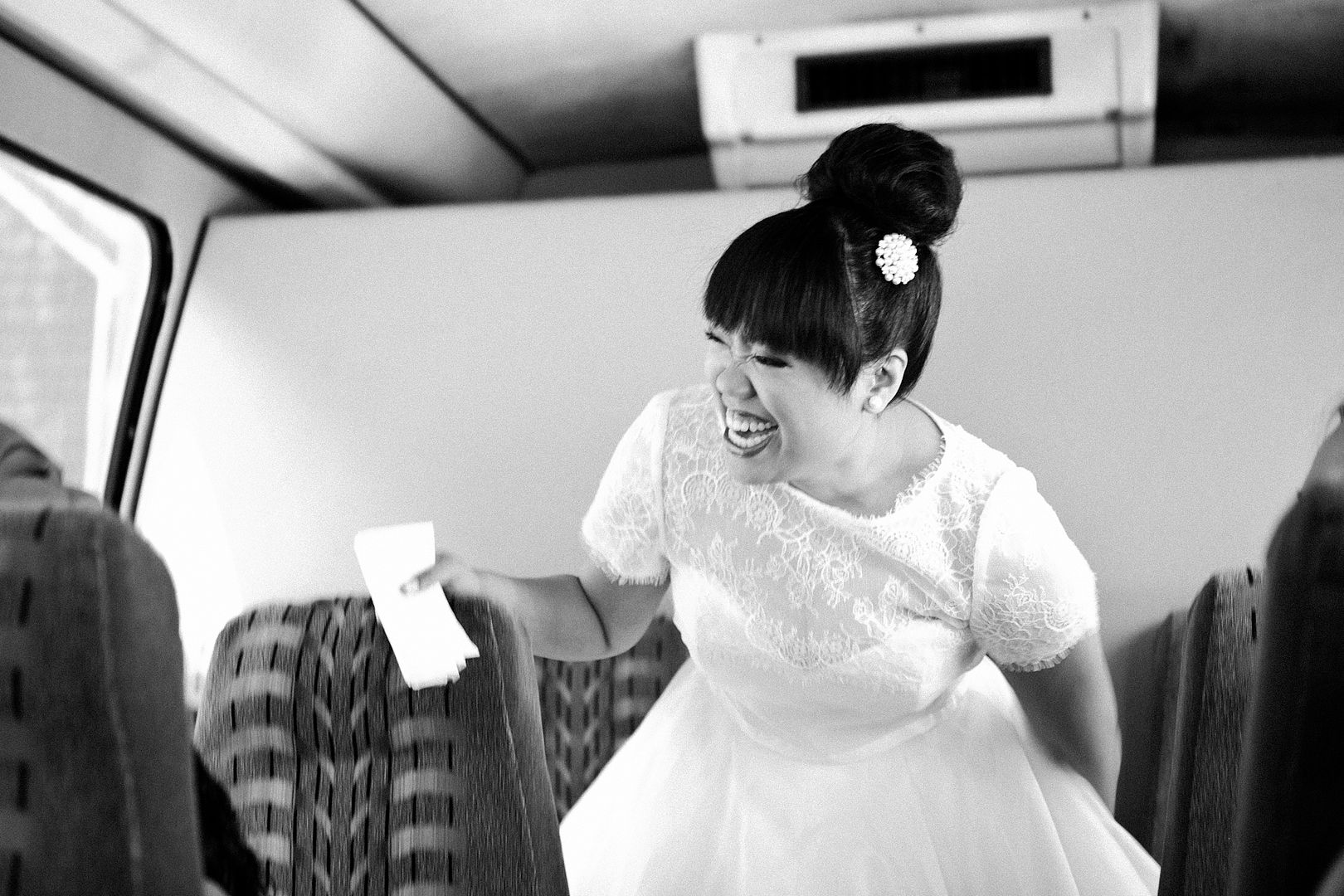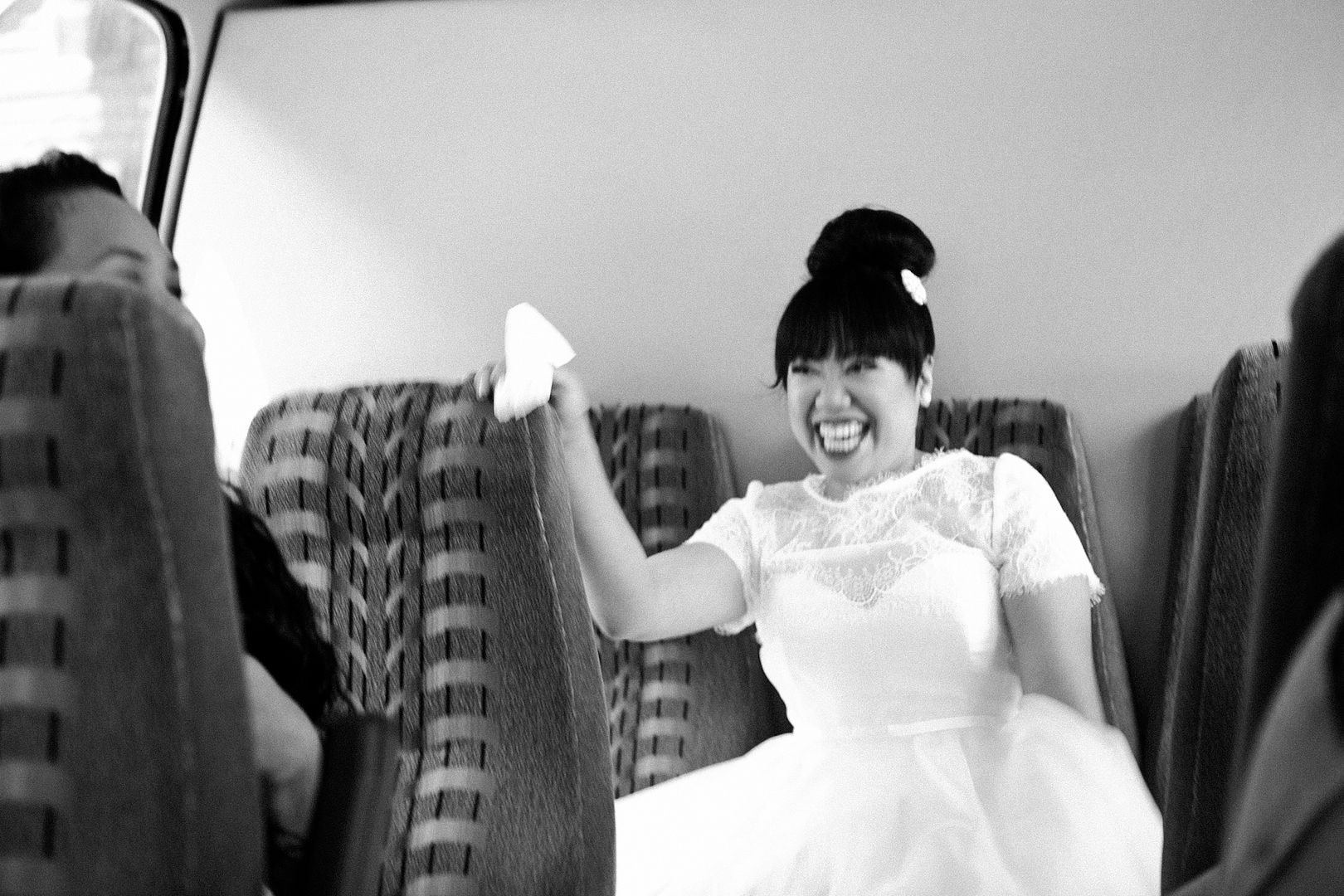 After the beauty and honor of their union, we arrived at
The Billingsley House
for pictures, memories, and a party.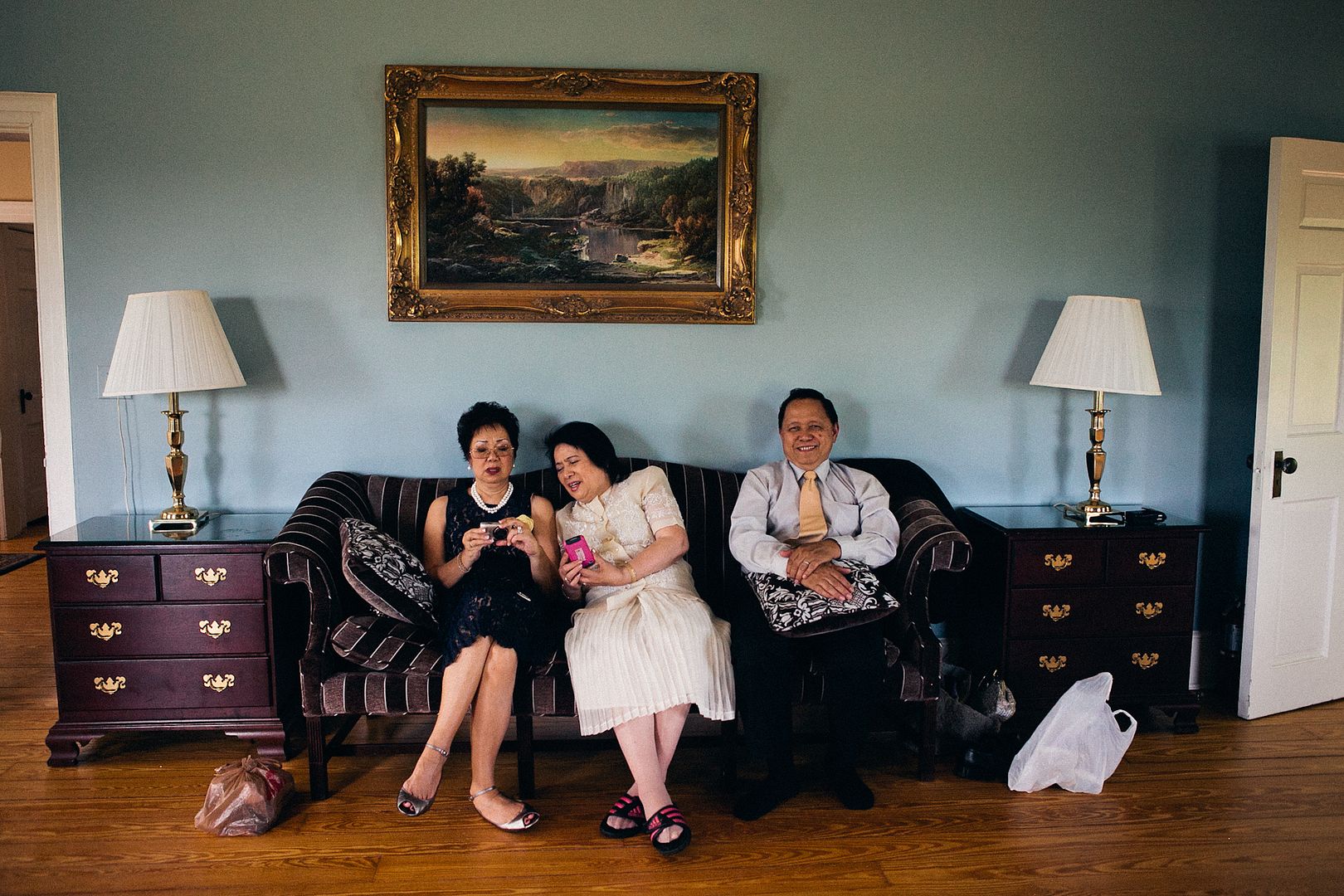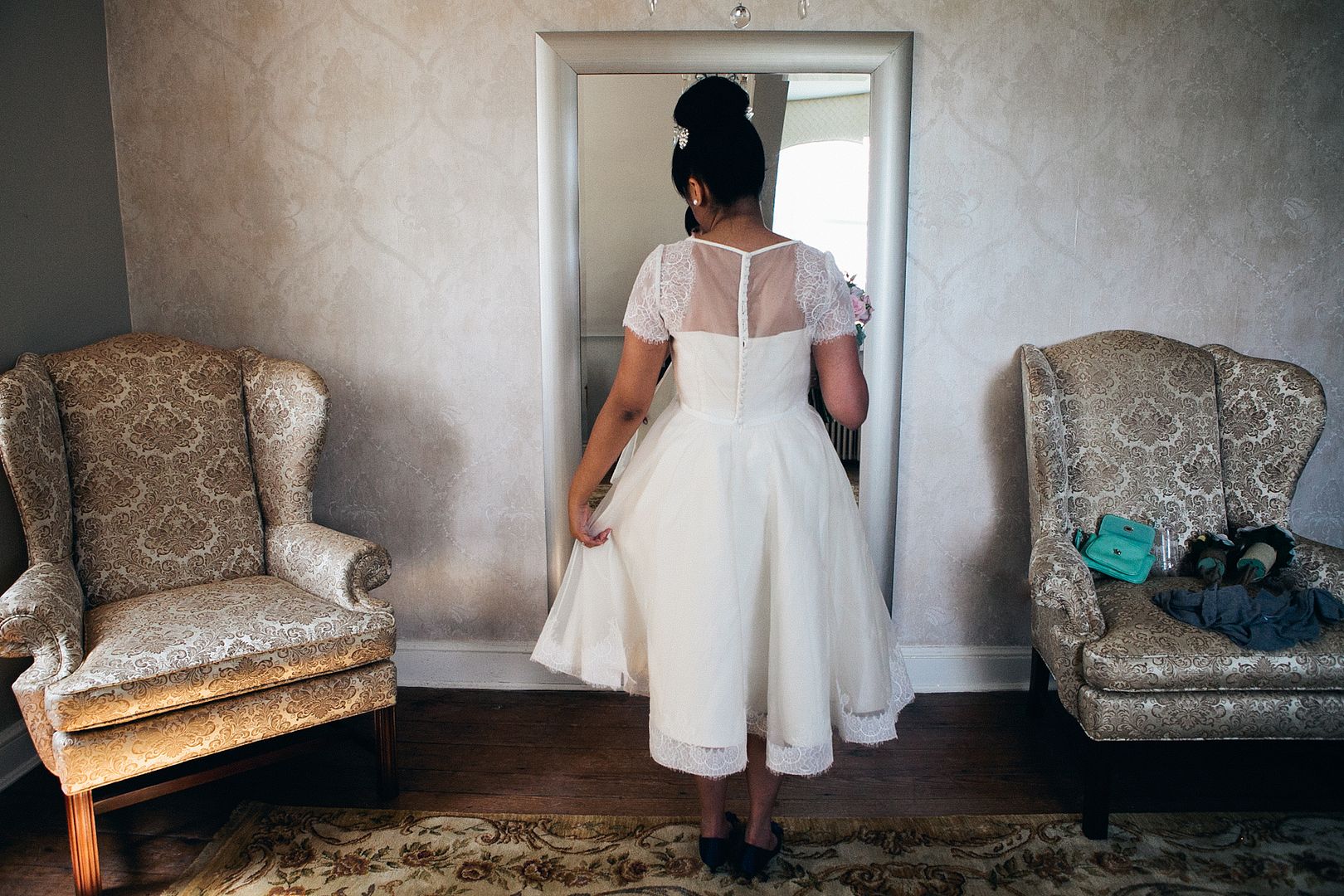 (Why do old bathrooms always have
the
most interesting light? Can't go over it, can't go under it, must go through it... so into the bathtub the bride-in-heels and photographer-with-nearly-no-balance go!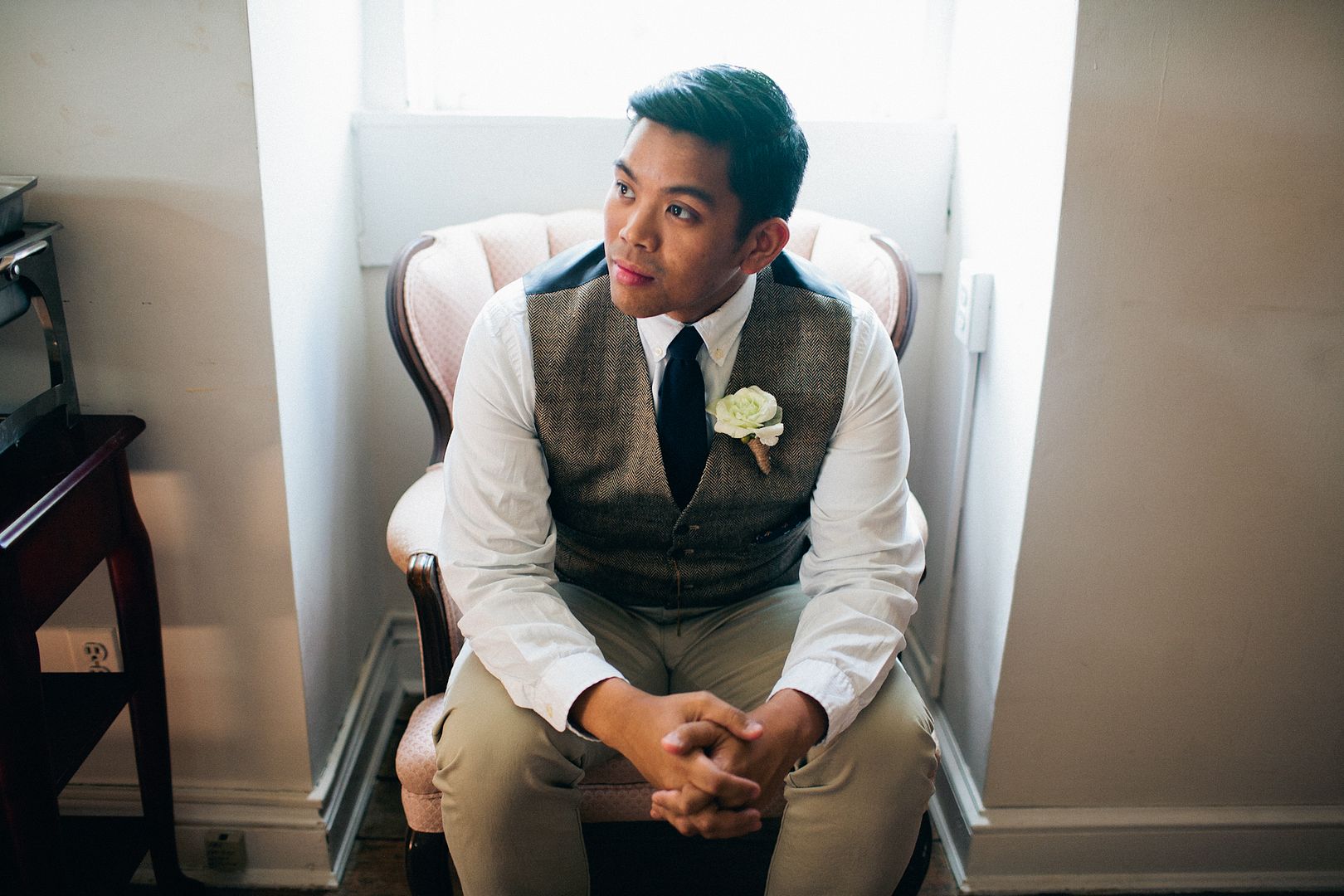 Lisa's friend custom made her dress (and the bridesmaid dresses, too!).
"I love to twirl in it. It's my favorite, when I twirl. I like twirling."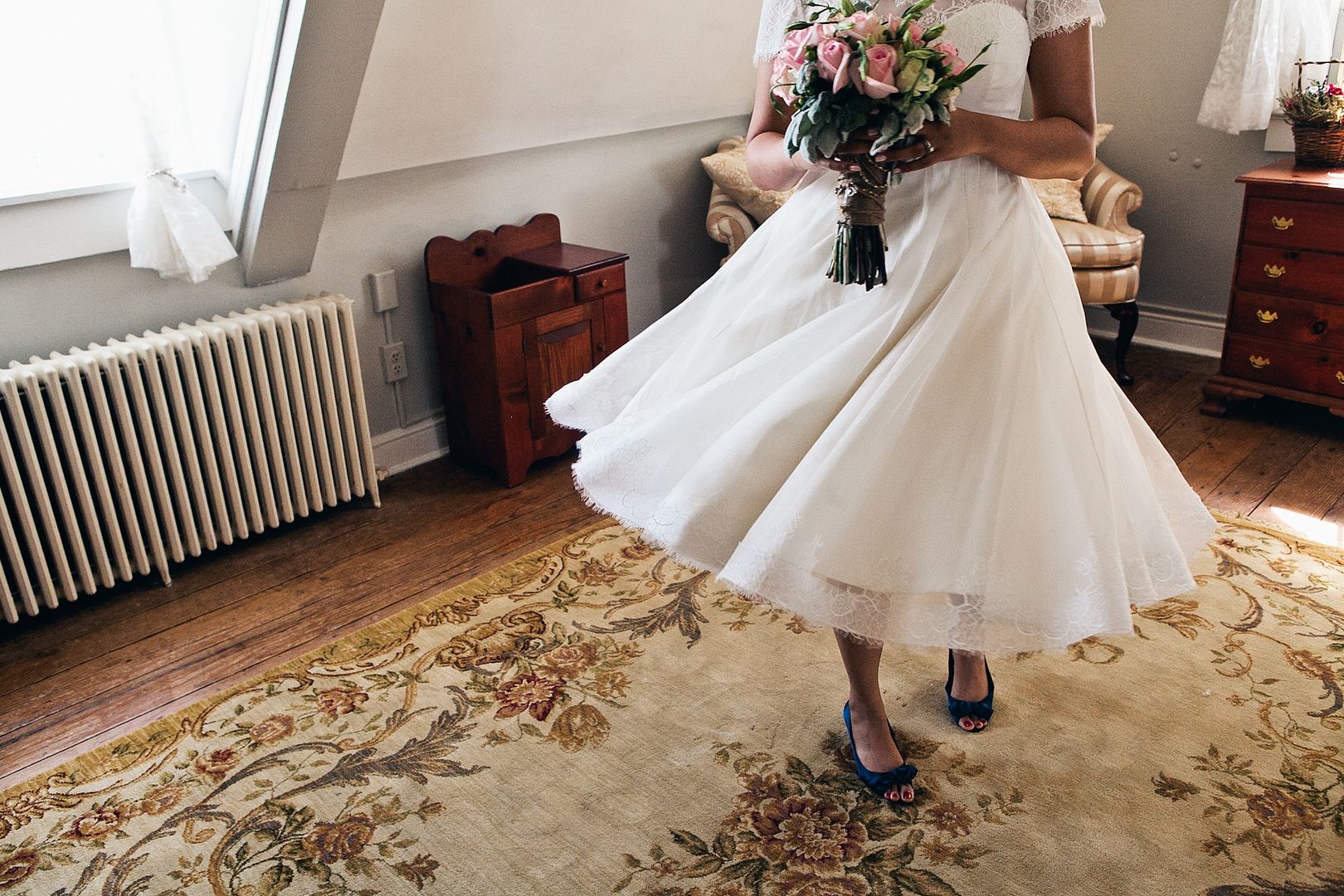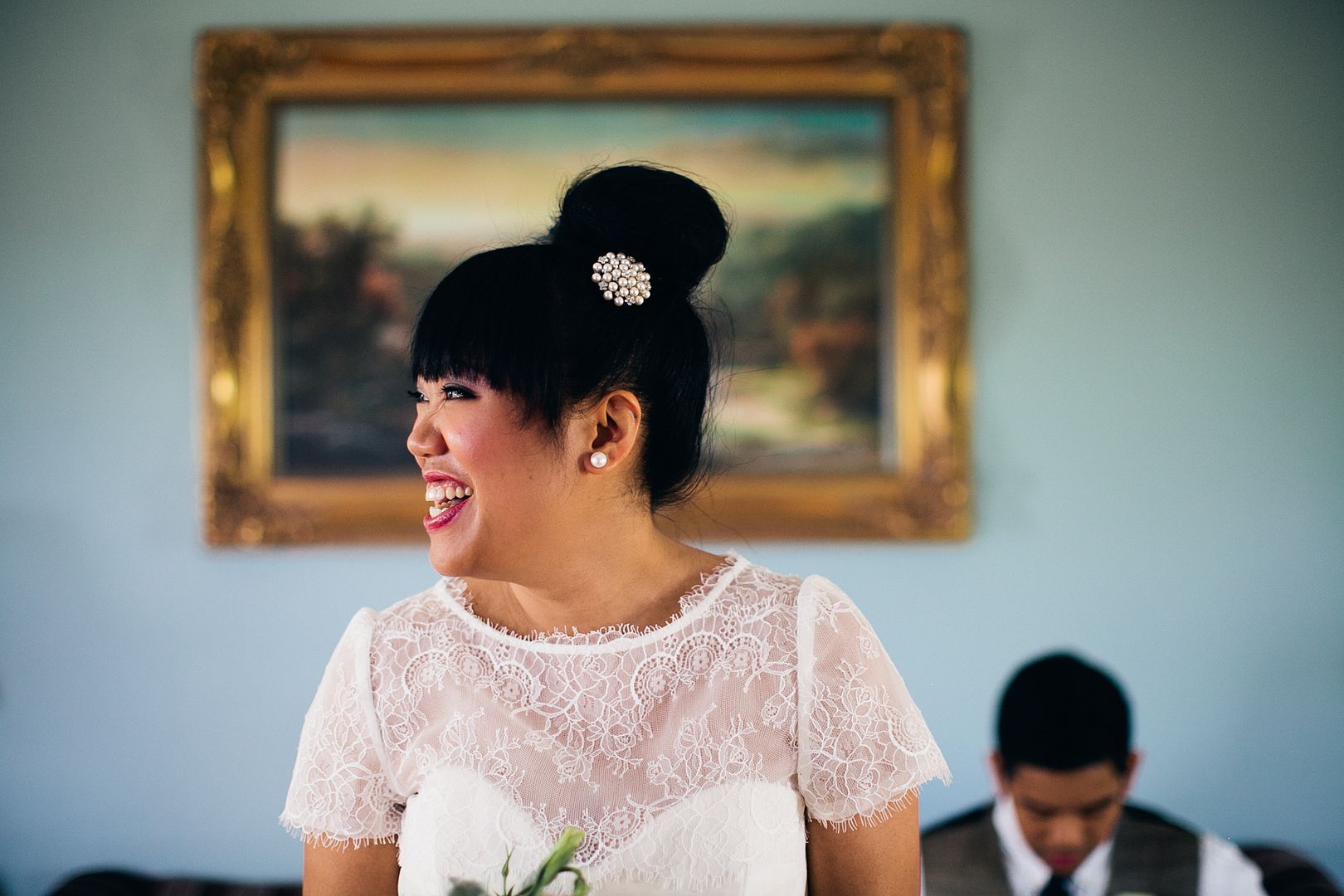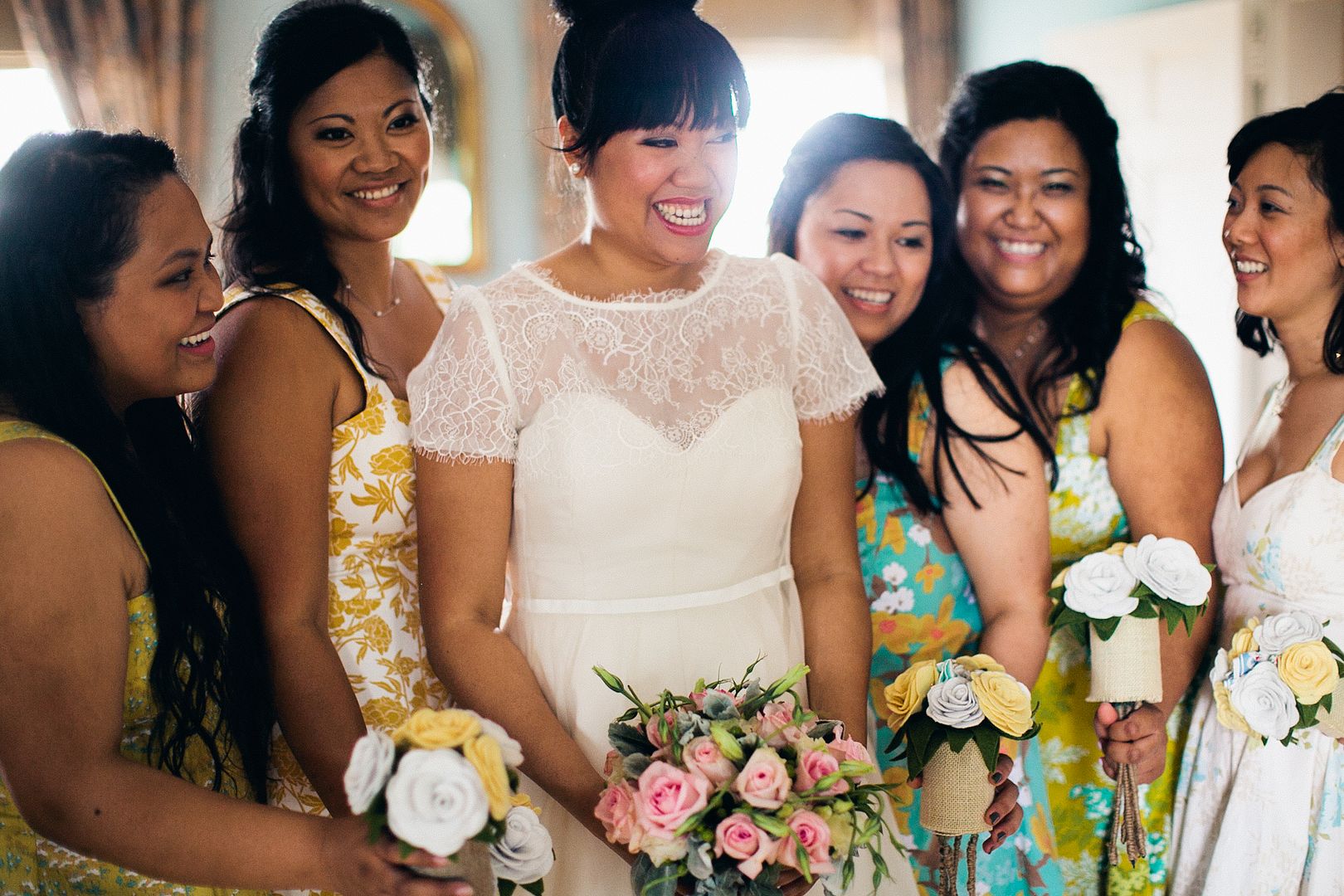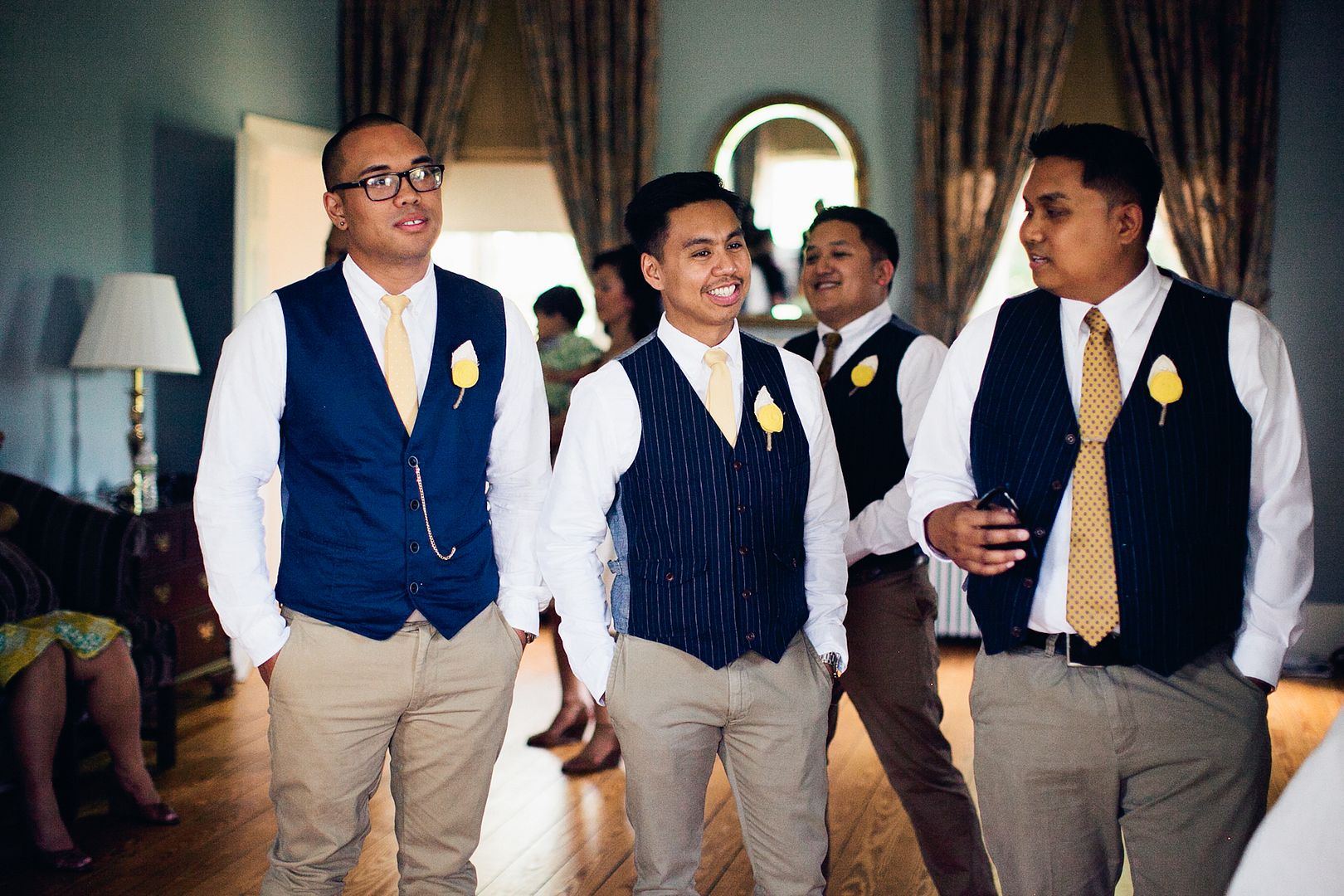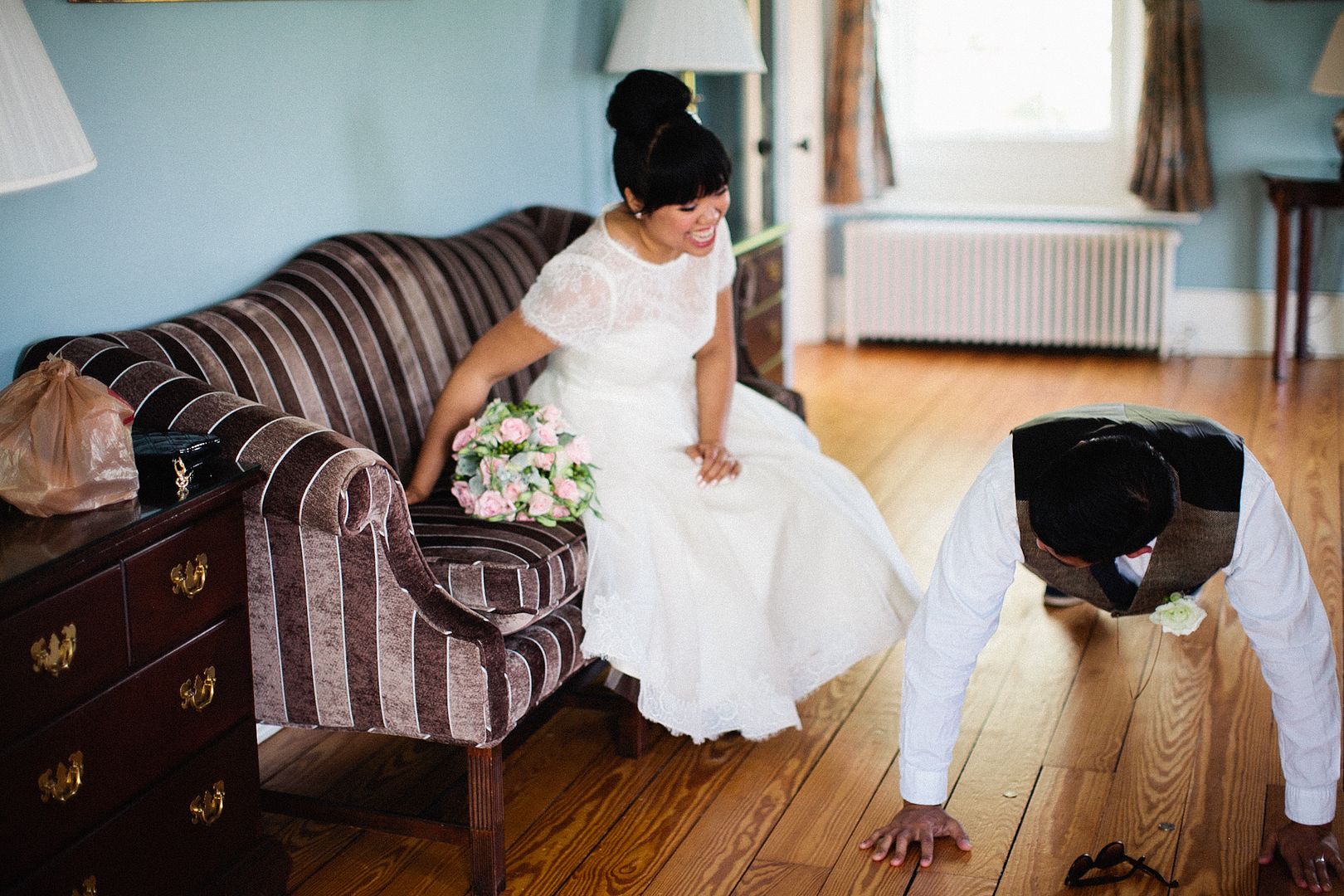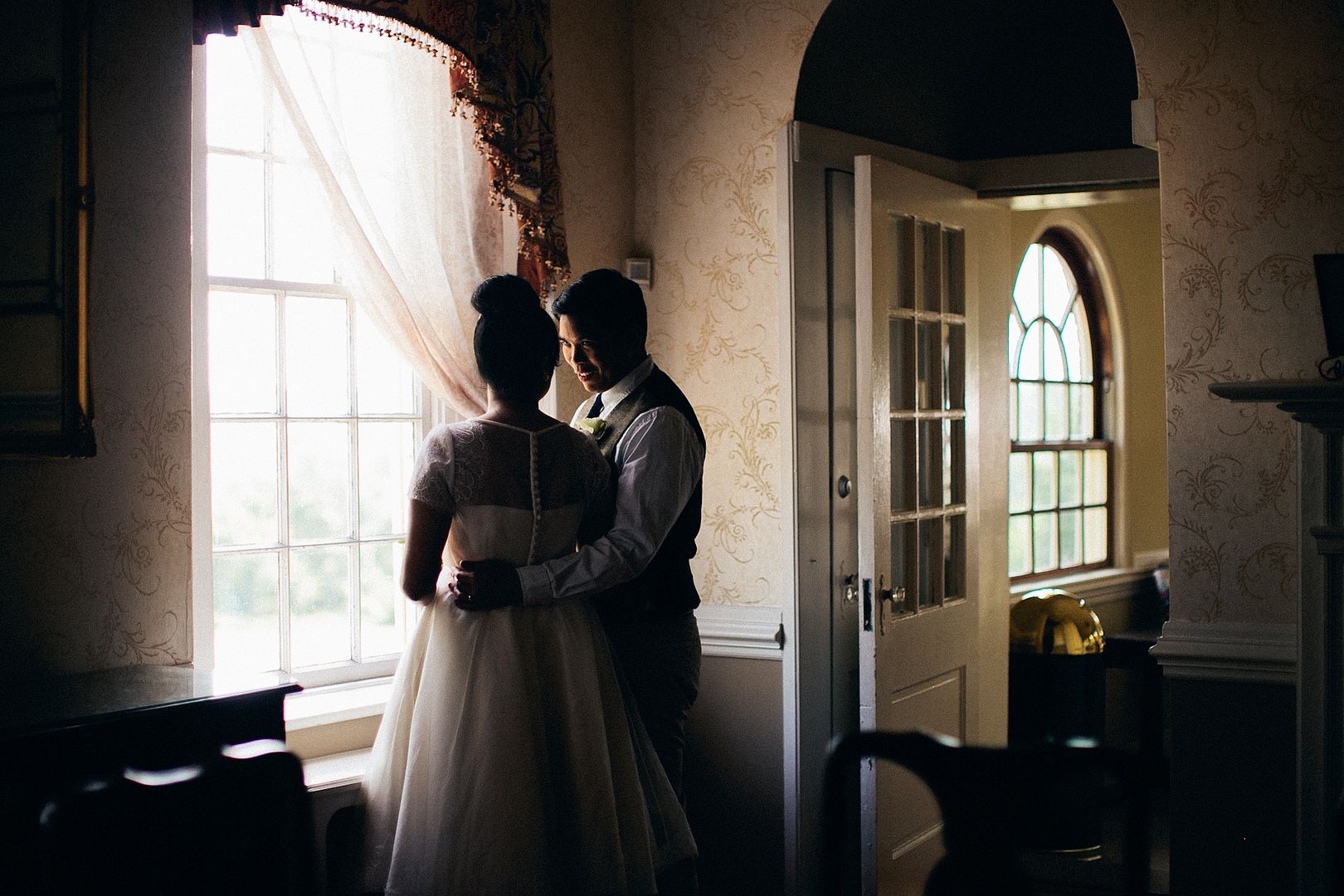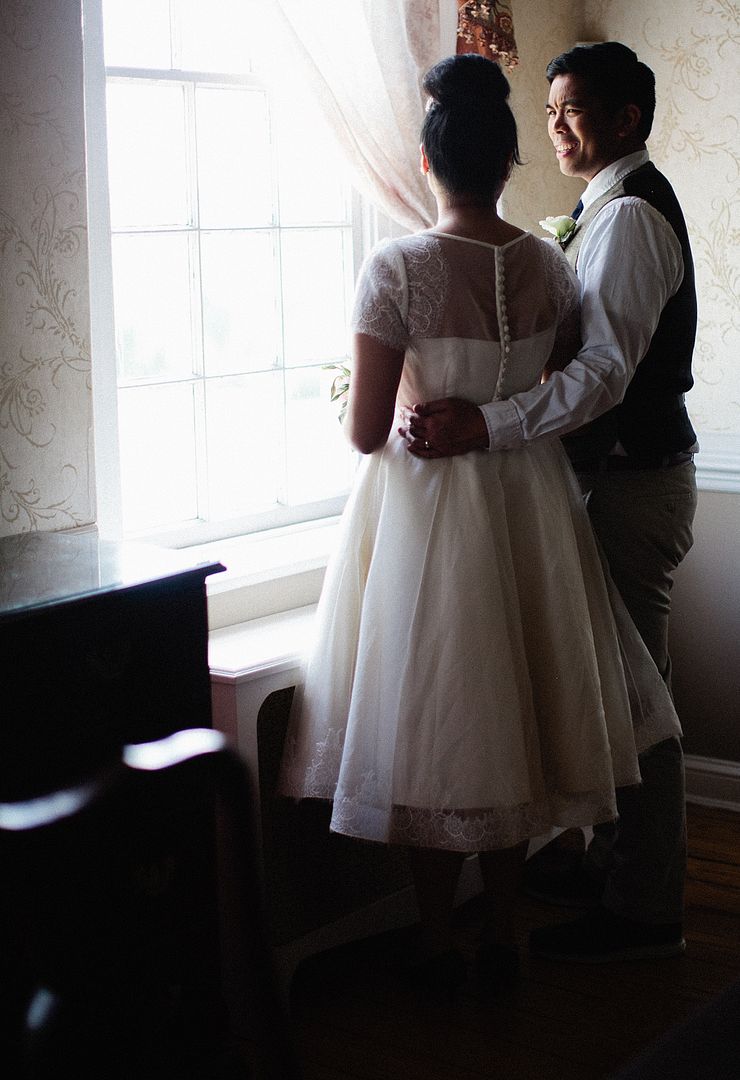 You know how there are some people in this world that are funny and make you laugh ha ha ha and then there are those who are so funny that you feel a
little
self-concious and jealous, and wonder what it takes to have the quickness and randomness and rightness in conversation that they have? Hello. Meet these two. (I sent them over "near the door... and go ahead and dance a little in the entry way." Most couples hold each other close and sway, maybe a spin or dip if they're feeling cray-cray. Hello. Meet these two.)
cxc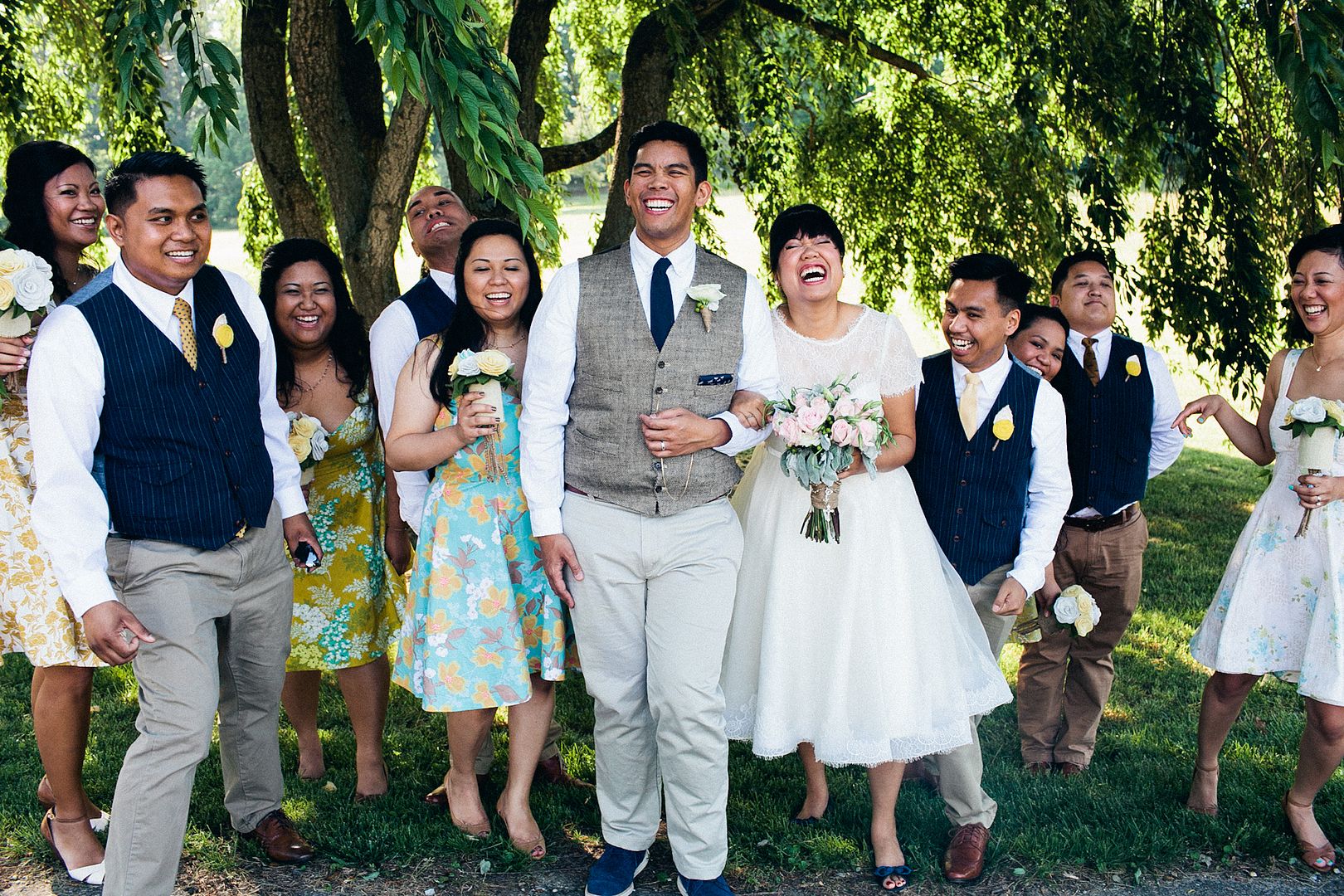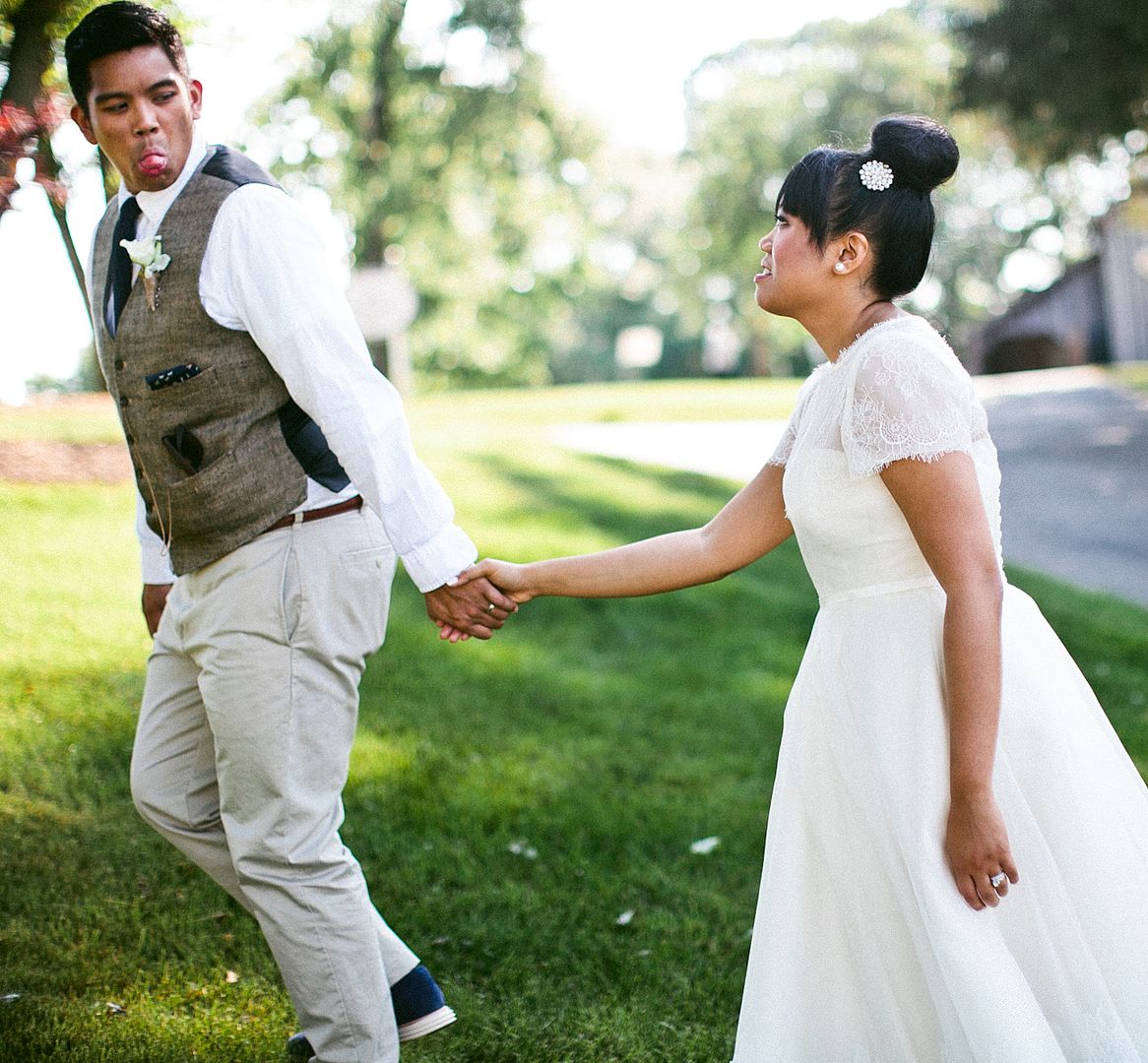 What may be my favorite couple-quality of hello! these two! is how
happy
they make being together seem. They're lovely, witty, smart, kind people on their own. They are. But teamed up? Side by side? It's the cheese-balliest, most contagious, real
happy
. A Happy that is full of faith, trustworthiness, appreciation for beauty, love for people of all ages and shapes and sizes, and an addiction to great food.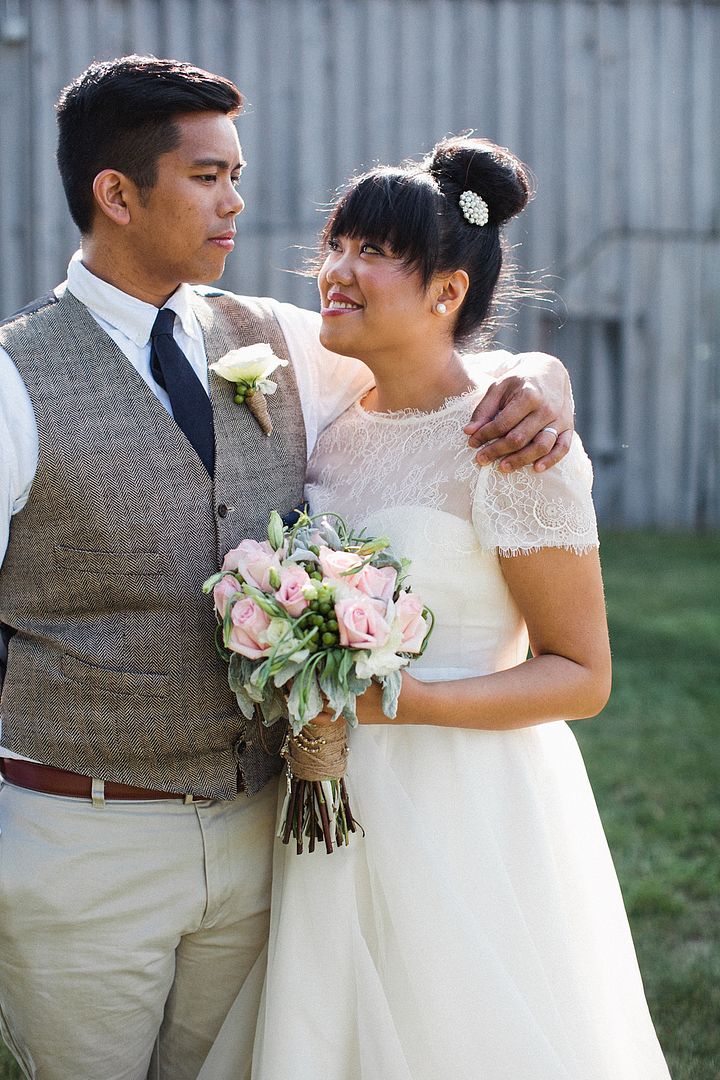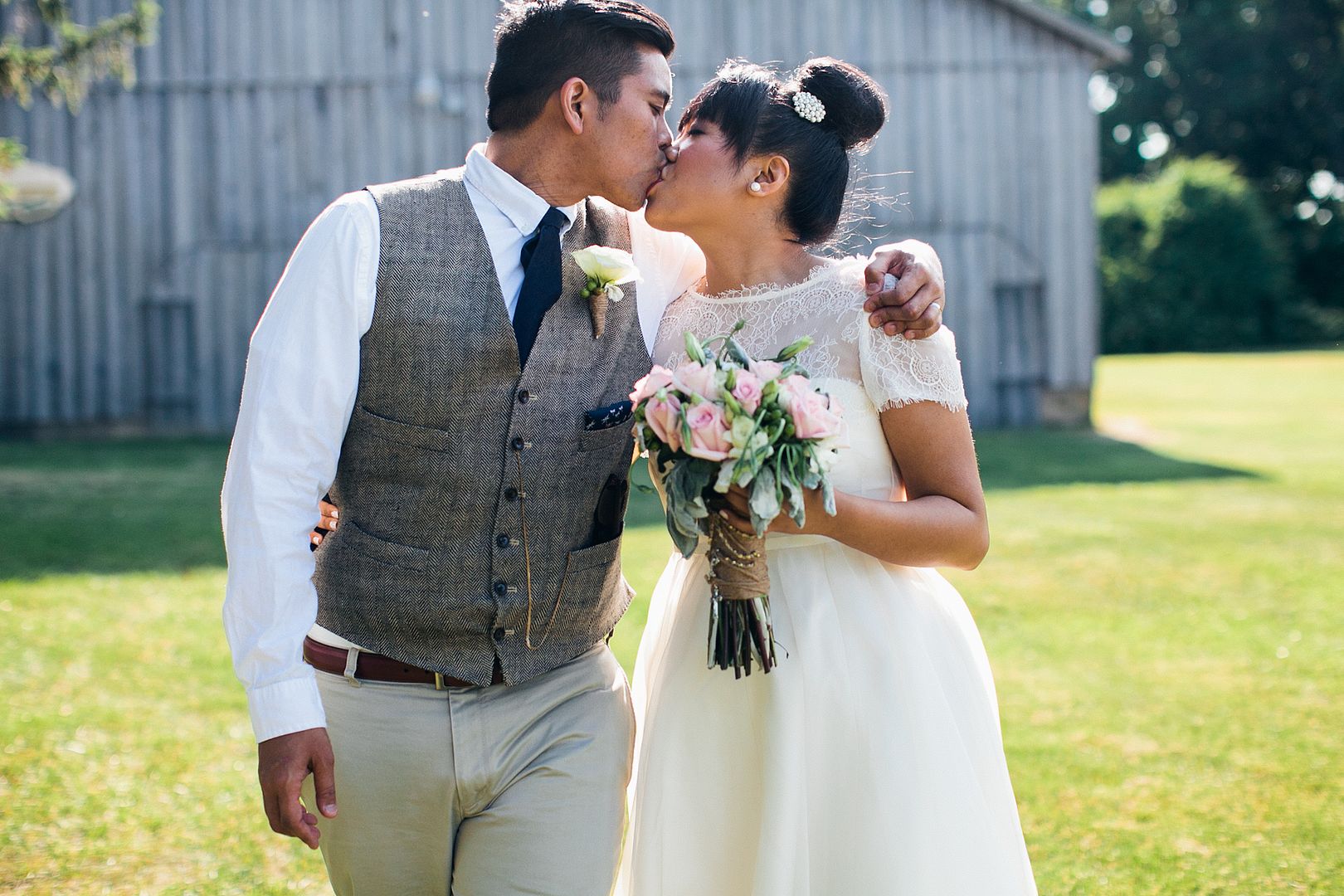 "I will put you in a spell... and you'll... have to... be my wiiiife!"
"I already am your wife. Wasted spell."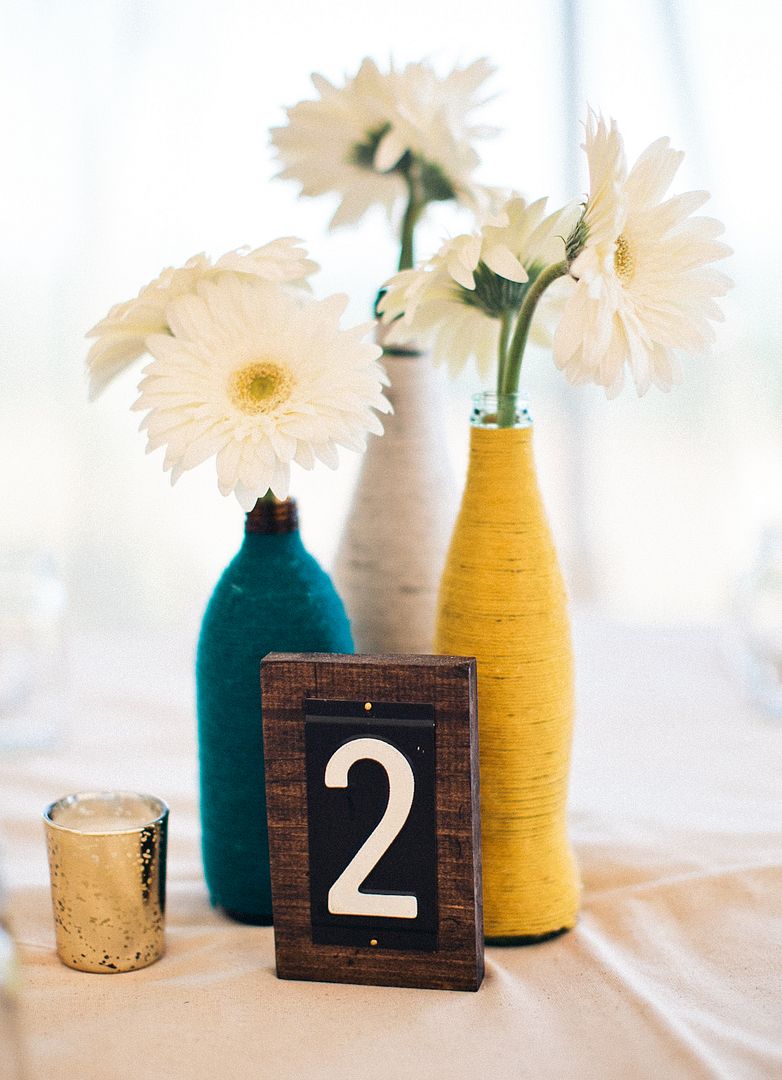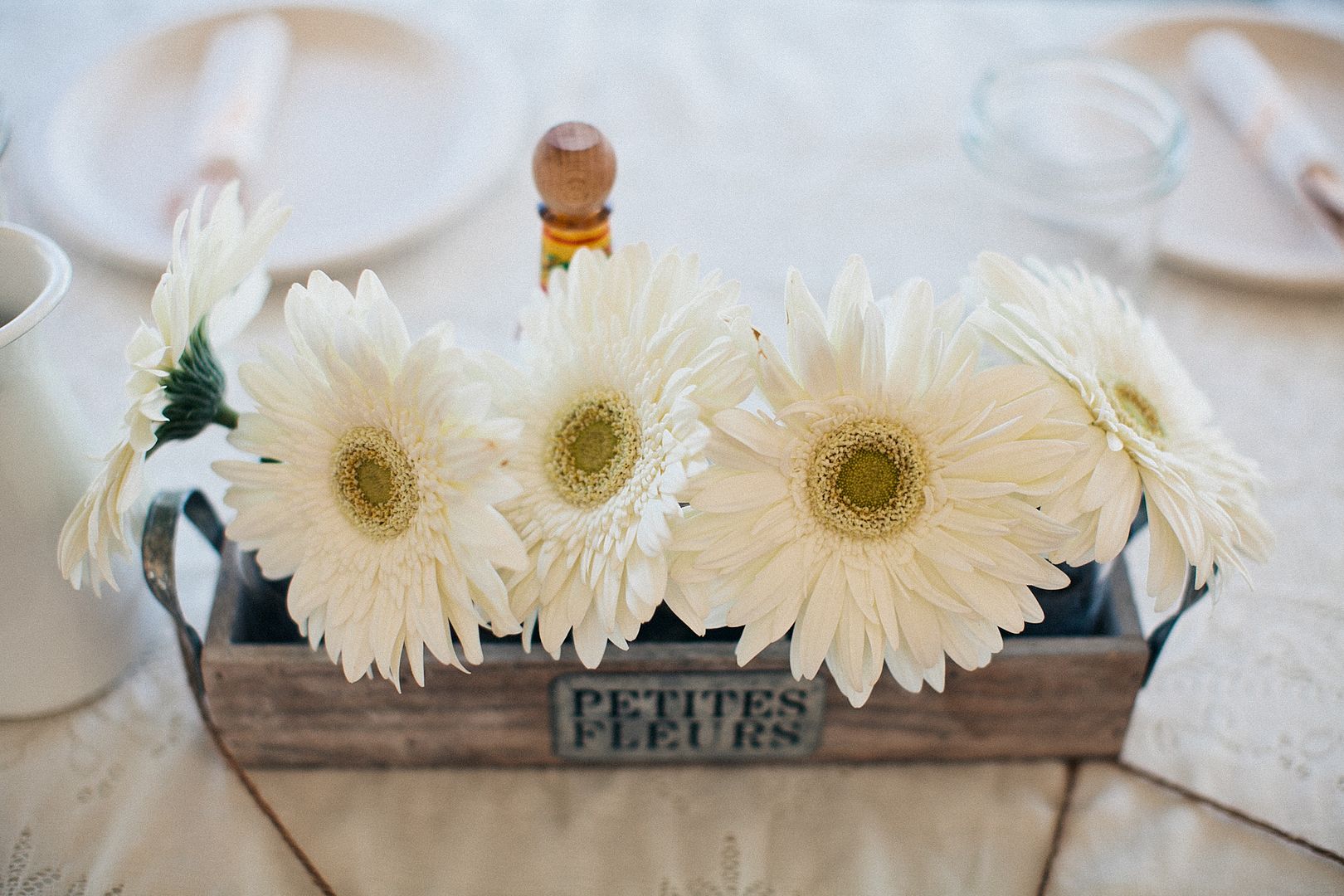 (Props to a groom who is super involved in almost every area of wedding planning... who is a graphic designer to boot! The favors were "Tunes For The Ride Home." Genius.)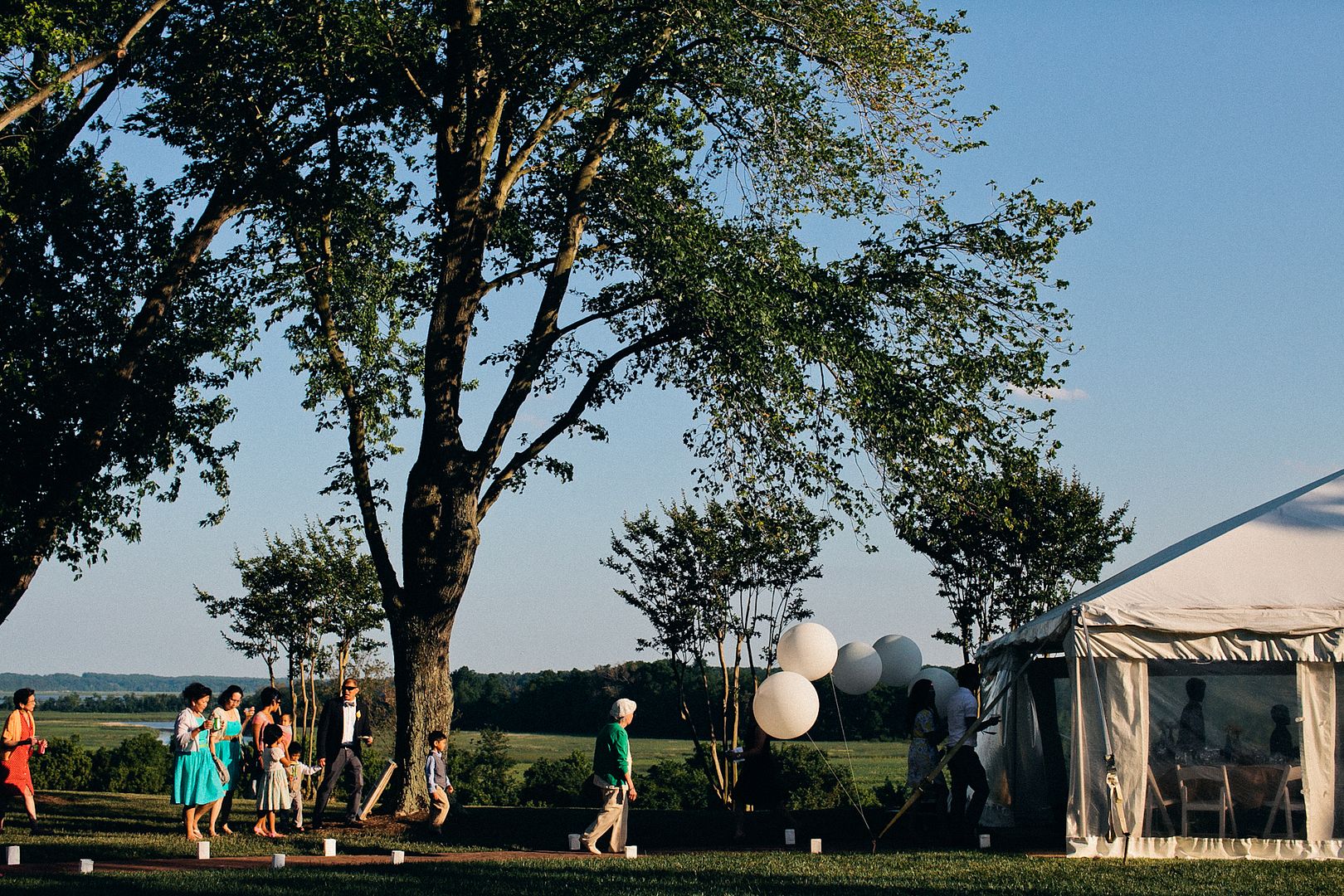 This cornbread was the King of CornBread. Moist but not soggy, corn-y, perfect.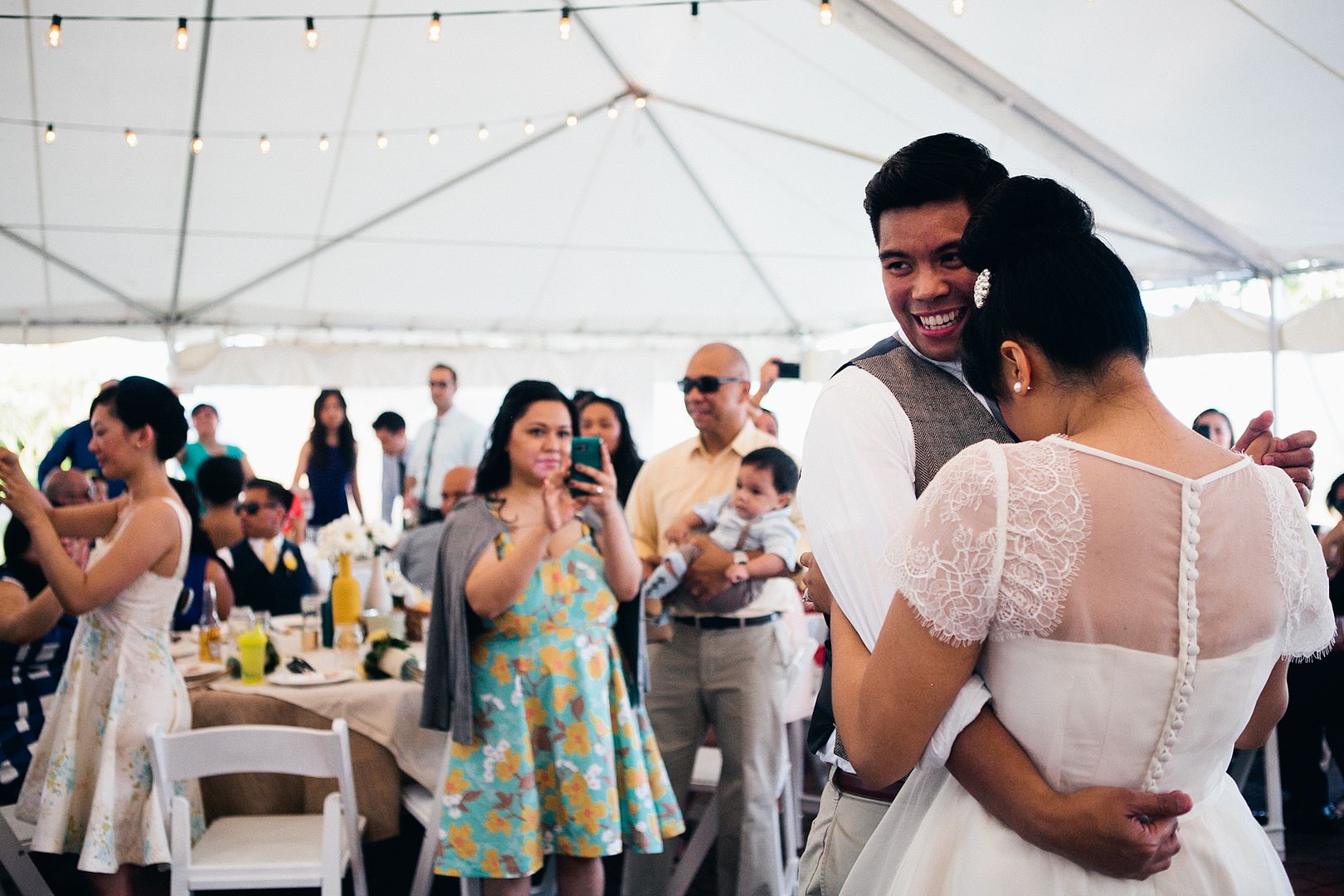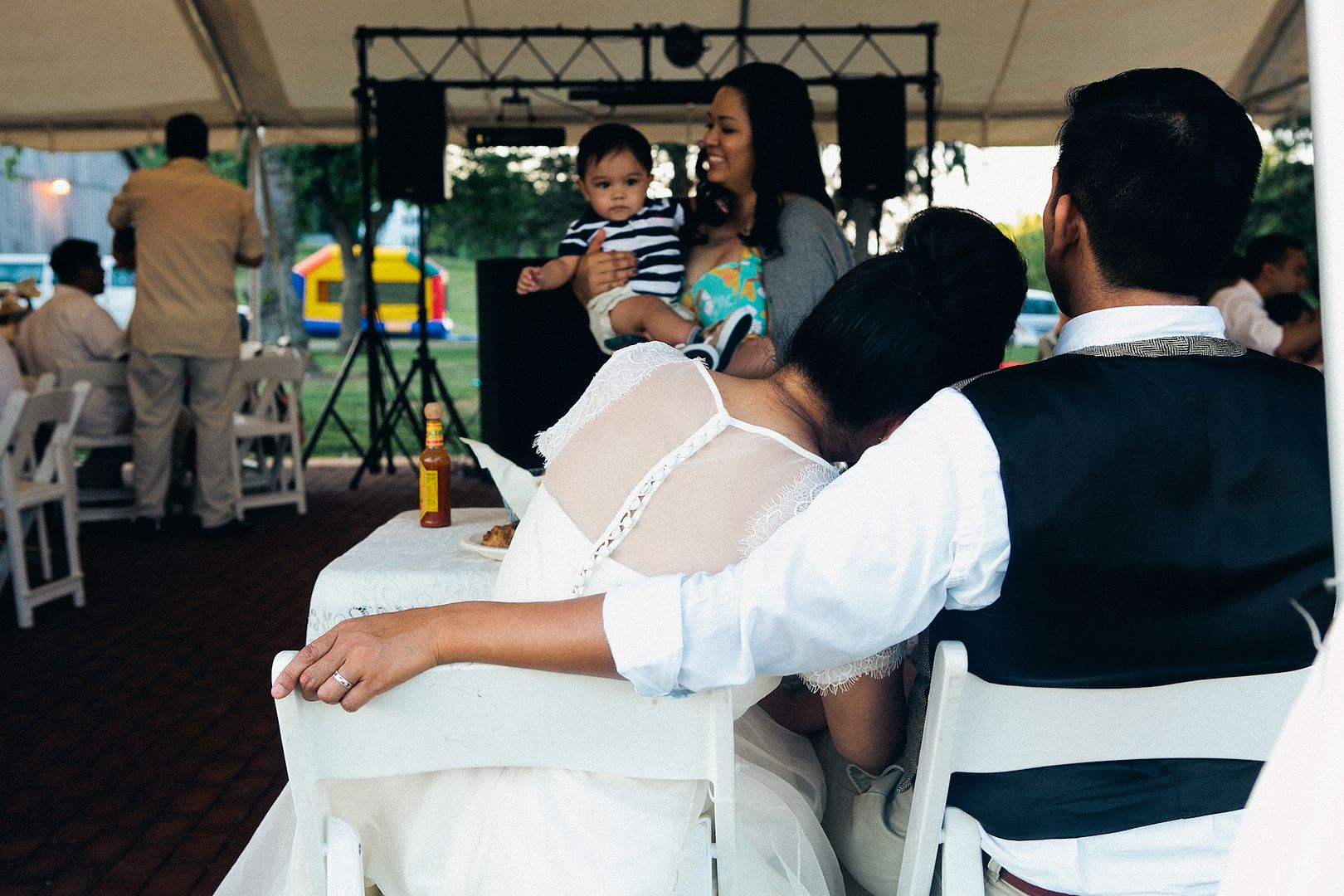 That's exactly it. Oh, a happy day. In every way. Certainly just the front end of a oh-happy life. (
Ellie Be
+
Hello Fabulous
Photography... thank you for being amazing. Rowdy probably would have been born at a table with some cornbread if it weren't for you two!)