Gatsby Spring | Monday Inspiration
"and so with the sunshine and the great bursts of leaves growing on the trees,
just as things grow in fast movies,
i had that familiar conviction that life
was beginning over again with the spring."
f. scott fitzgerald

American Literature, in 11th grade, was my favorite. My Antonia took me off-guard - I didn't expect to love it so much. To Kill A Mockingbird was a heart-warming and real as ever. Cheaper By The Dozen is probably the first chapter book I want to read aloud to my son. I laugh at the same jokes - out loud - every time. Our Town was eerie and kind of weird - the perfect way to playwright "normal" American life. But The Great Gatsby. My favorite book of the year.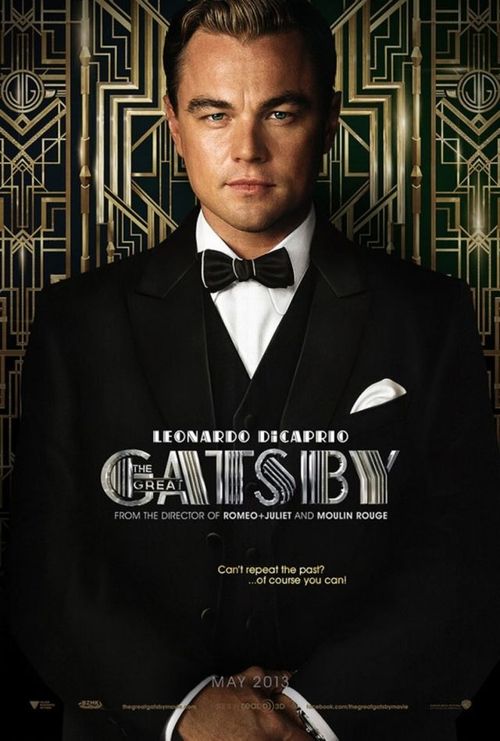 "In his blue gardens men and girls came and went like moths
among the whisperings and the champagne and the stars."

"There are only the pursued, the pursuing, the busy and the tired."

"Then she laughed, an absurd, charming, little laugh.
'I'm p-paralyzed with happiness.'
She laughed again, as if she had said something very witty.

She held my hand for a moment, looking up into my face,
promising that there was no one in the world she so much wanted to see.
That was a way she had."

"They were careless people, Tom and Daisy—
they smashed up things and creatures
and then retreated back into their money or their vast carelessness,
or whatever it was that kept them together,
and let other people clean up the mess they had made."


"Angry, and half in love with her, and tremendously sorry,
I turned away."

"Her throat, full of aching, grieving beauty,
told only of her unexpected joy."

"Yet high over the city our line of yellow windows must have contributed their share of human secrecy to the casual watcher in the darkening streets, and I was him too, looking up and wondering. I was within and without, simultaneously enchanted and repelled by the inexhaustible variety of life."

"It makes me sad because I've never seen such--such beautiful shirts before."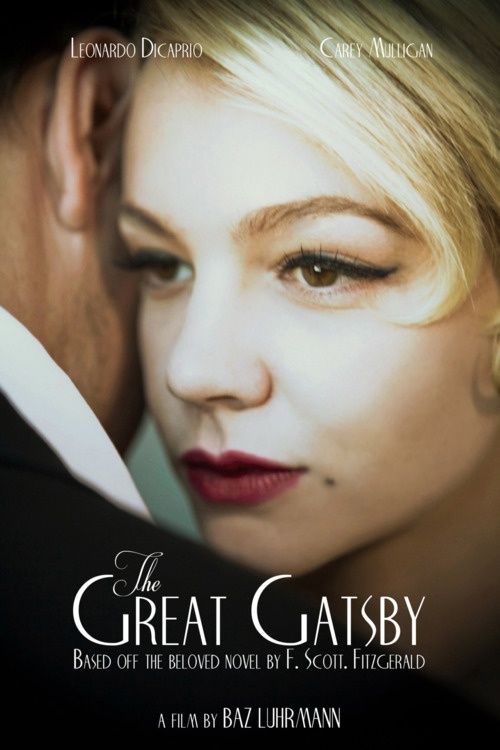 Gatsby, the story of hideous, beautiful, miserable, rich, real people. The sparkles, the pool parties, the vacation homes, the expensive clothes, the Eggs, the accomplishment and legacy, the art deco, the romance. The part of me that loves old glamour, high heels, white spaces, anything regarding summer in The Hamptons, the hotel in Somewhere In Time, earrings, and all parts of pre-and-post World War I history felt quite understood and known and maybe a little jealous when reading. To this day I dream about a tall room with ocean-like white curtains, "like pale flags," blowing in and out of the windows in summer breeze, twisting up to a "frosted wedding-cake of a ceiling." I'd obviously be wearing white, too, perched on my anchor of an "enormous couch."
The time in the century, the lifestyle they led, the names they were known by: all of it seems perfect, and dreamy. Far more "me" than a Depression-town or the wild wild west or a nothing-to-do-po-dunk-village. No, this THIS part of America was what thrilled me!

And part of why I love Gatsby is because the characters have terrible lives.
Twisted, selfish, shallow, high-class lives. The juxtaposition makes me warm and type-y. "They weren't happy... but they weren't unhappy, either." Dill and Mr. Gilbreth and Miss Shimerda were happy - in their hard-knock sort of ways. But not the Buchanans. Or Jay. Or Myrtle.

Maybe I just love that you really can't judge a book by it's cover, and that, to quote a dying king in The Swan Princess "It's not what it seems! It's NOT WHAT IT SEEMS!" There's more to the story, and like a spelunker in the caves, I love to chip away and find out who someone really is, not who they seem to be.
Needless to say, I am greatly looking forward to the May 10, 2013 Warner Brothers theater release of this story. Leonardo, Tobey, Carey? Don't let me down.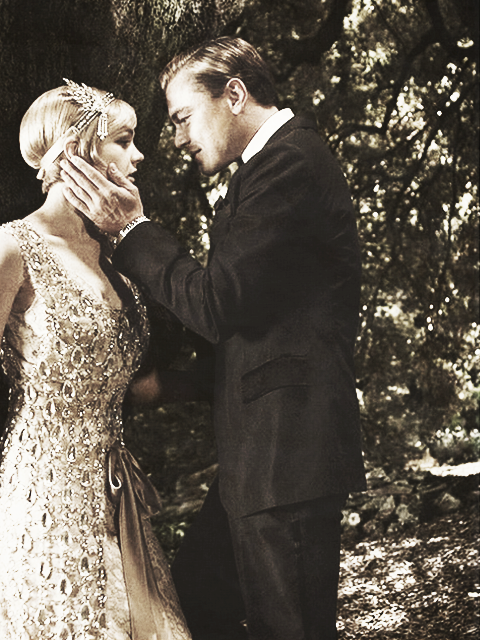 In the meantime, can someone let me know if they find this version of the book, well, anywhere? It's divine. Yellow - the perfect color theme for the story. Daisy, summer, gold, sunshine or... sickly, vile, puke. It's one of those colors that can be so perfect and happy when it's right, and staunchly ugly when it's a few shades off.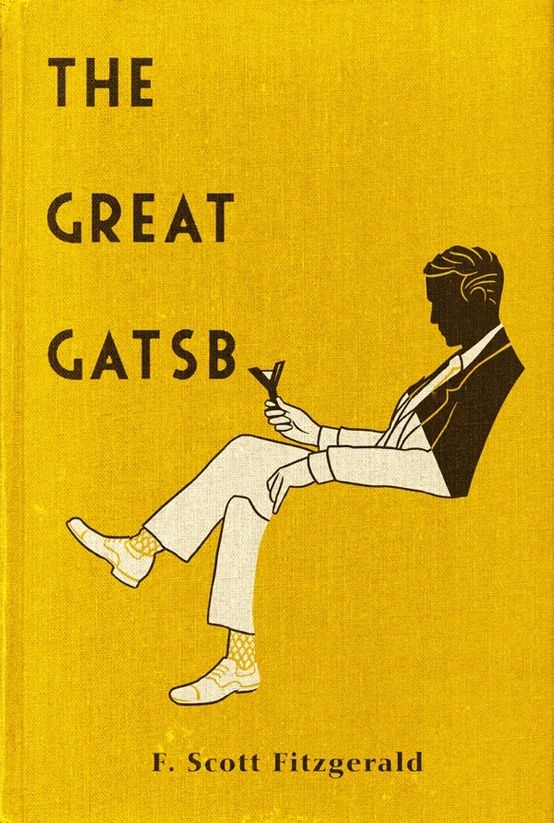 I think these $12 art deco (yellow) earrings are the grandest little pop of "East Egg" to an outfit.
Maybe with this ponte knit, rich raspberry, 20's inspired day dress? Not to mention it's on sale for $19.99...
gap maternity
If money were no bother, I'd easily grab up two or three of Behida Dolic handmade creations. Look through her whole etsy. EVERY single one is chilling and sensational.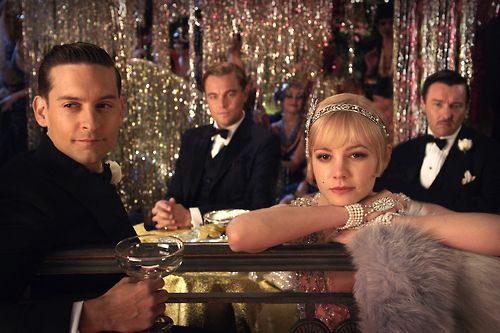 For a more casual, budget-friendly me, I think adding brooches to a top knot is ultra classy. I'm over "brooches" in general, but I do think this is a clever and spiffy way to use them... subtle and sassy!
This lot of seven pins is only $28, too! Not bad!
I need a friend to need a birthday/shower/spring party to be thrown. Maybe I'll just throw one myself (yeah right.) But this $22 (on sale!) Global Amici cake stand is harassing me. It won't leave me alone. It keeps telling me I need it. "Especially because my stem is exaggerated - how fetching would I be on a food table?" he says. I have no come-backs. Yet.
The party will also need these paper placemats. The good news is that I currently own them. Happy joy bubbles finger dance! You can buy them, too, at Layla Grace (trick: they are $25, but if you sign up for their e-mail subscription, you get a $25 off a purchase coupon! Woop!)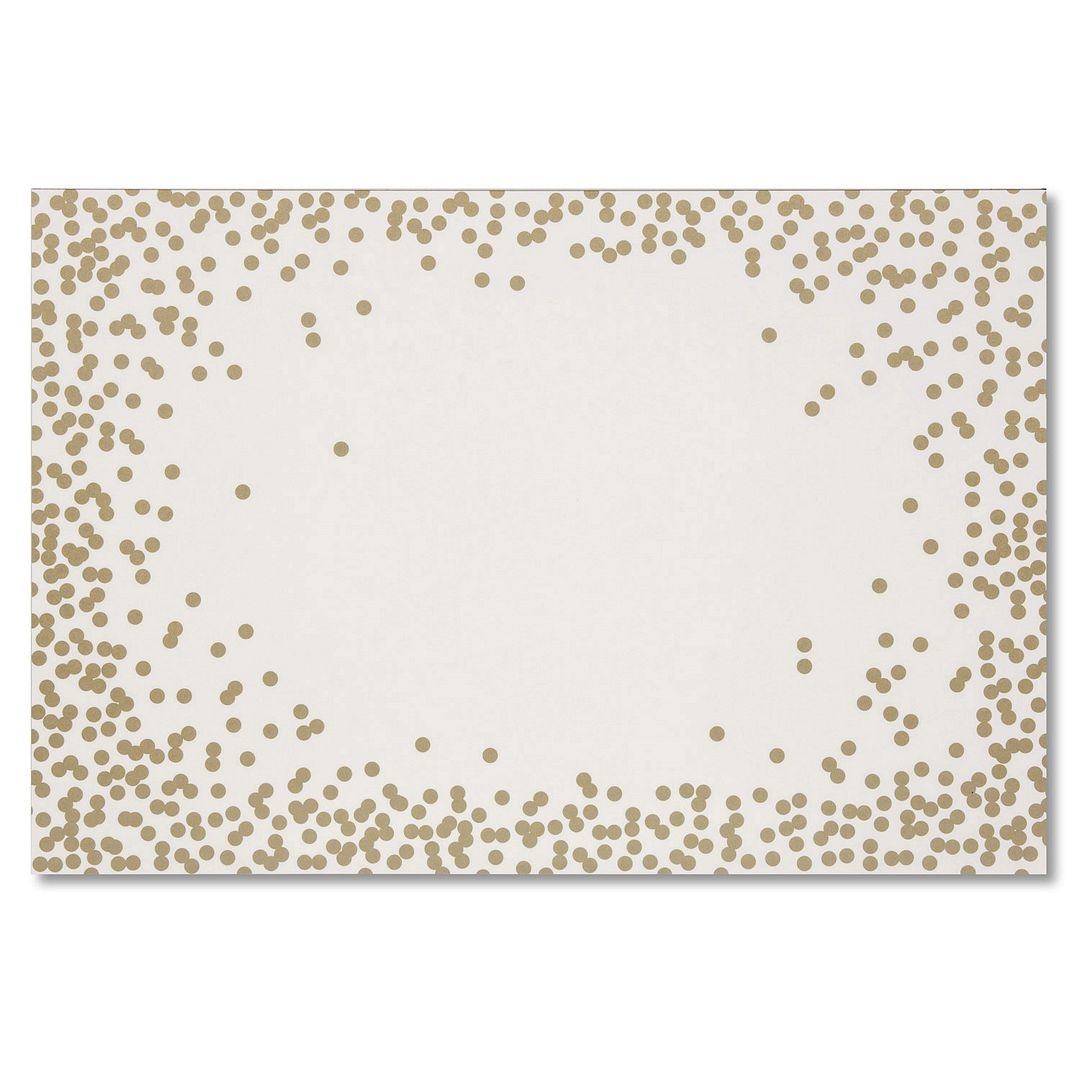 I was stopped dead in my... blankets... when I came upon this Gatsby-Inspired-Garden Wedding on The Lane (photography by Lara Hotz). THIS is how it's done, ladies and gentleman. Yellow bow-tie and all. This is now the inspiration for my someday-giant-cake-stand-confetti-place-mat party.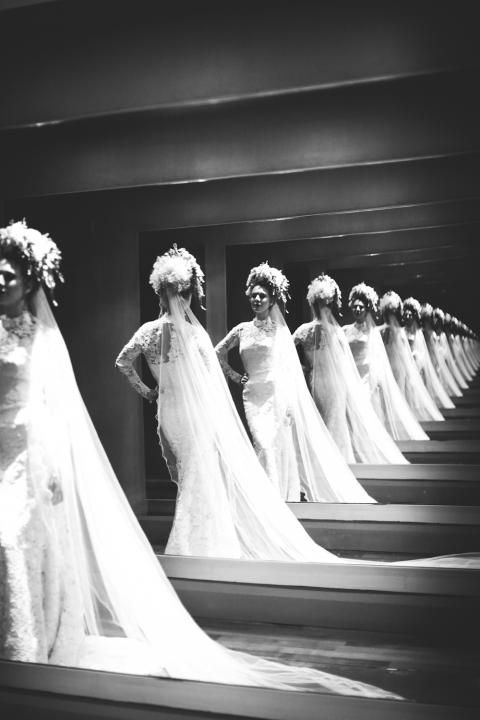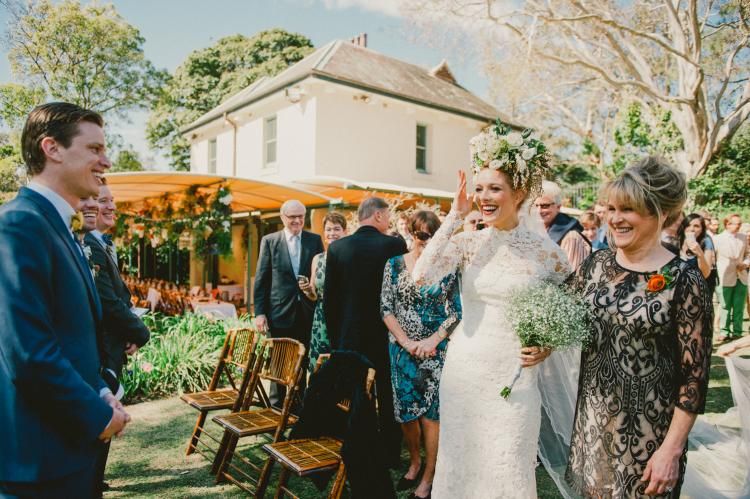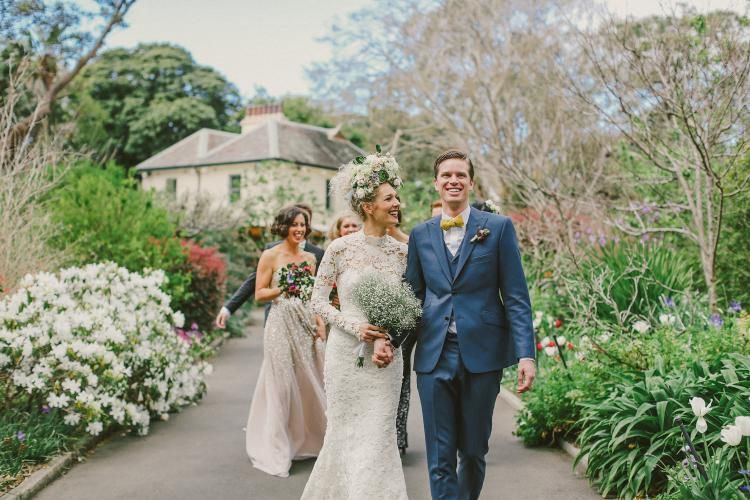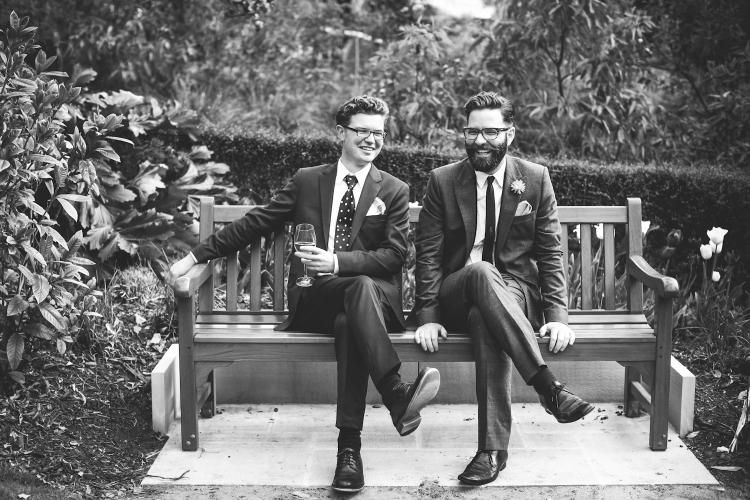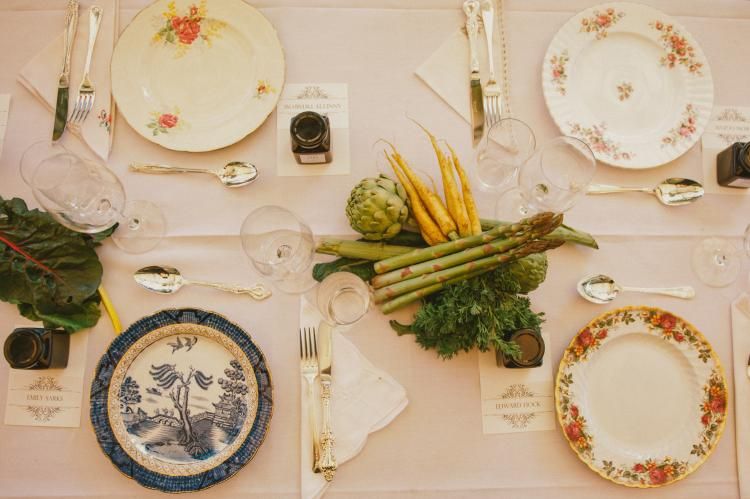 My favorite pin of the week happens to be these imagined "business cards" of the guests at Gatsby's party. The bunch at The Heads of State created them. And I'll never be the same.

Happy Monday, everyone. And if you're surrounded by snow - go read these two pages. And pretend you're drinking cucumber-lime water.