Red Dirt Life | Personal
"and drivin' down the road
i get a feeling that i should have
been home yesterday, yesterday"
country roads - john denver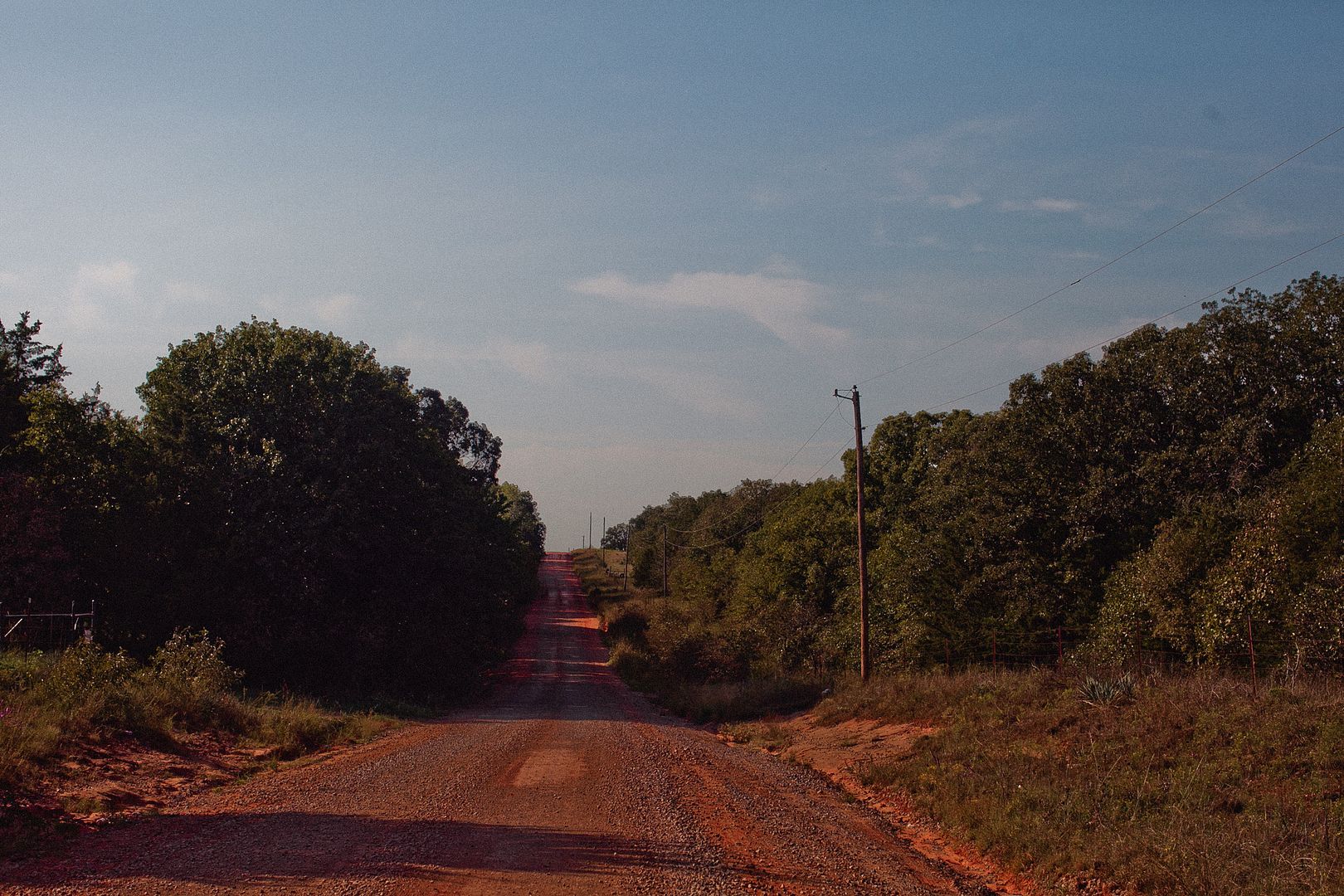 On the border of Logan and Lincoln County, forming the third point of a triangle with Meridian and Shiloh, is the forgettable "town" of Merrick. The roads here are all numbered, not named. 780. 3300. 800. 105. As orderly as geometry graph paper, the lines of the red dirt go straight, in both directions, for more miles than you could drive in a day. Likewise for the cross roads. God help the soul who gets lost out here (and don't worry, God does, through His friendly and blessed people who call these paths "home.") The only memorable town trophy is the old school house. It's been closed for decades, but the former students who live nearby (all grannies and granddads now) have a monthly town dance in the empty, square building. If you happened upon the right lumpy lane, and knew where to stop, you'd see these trees: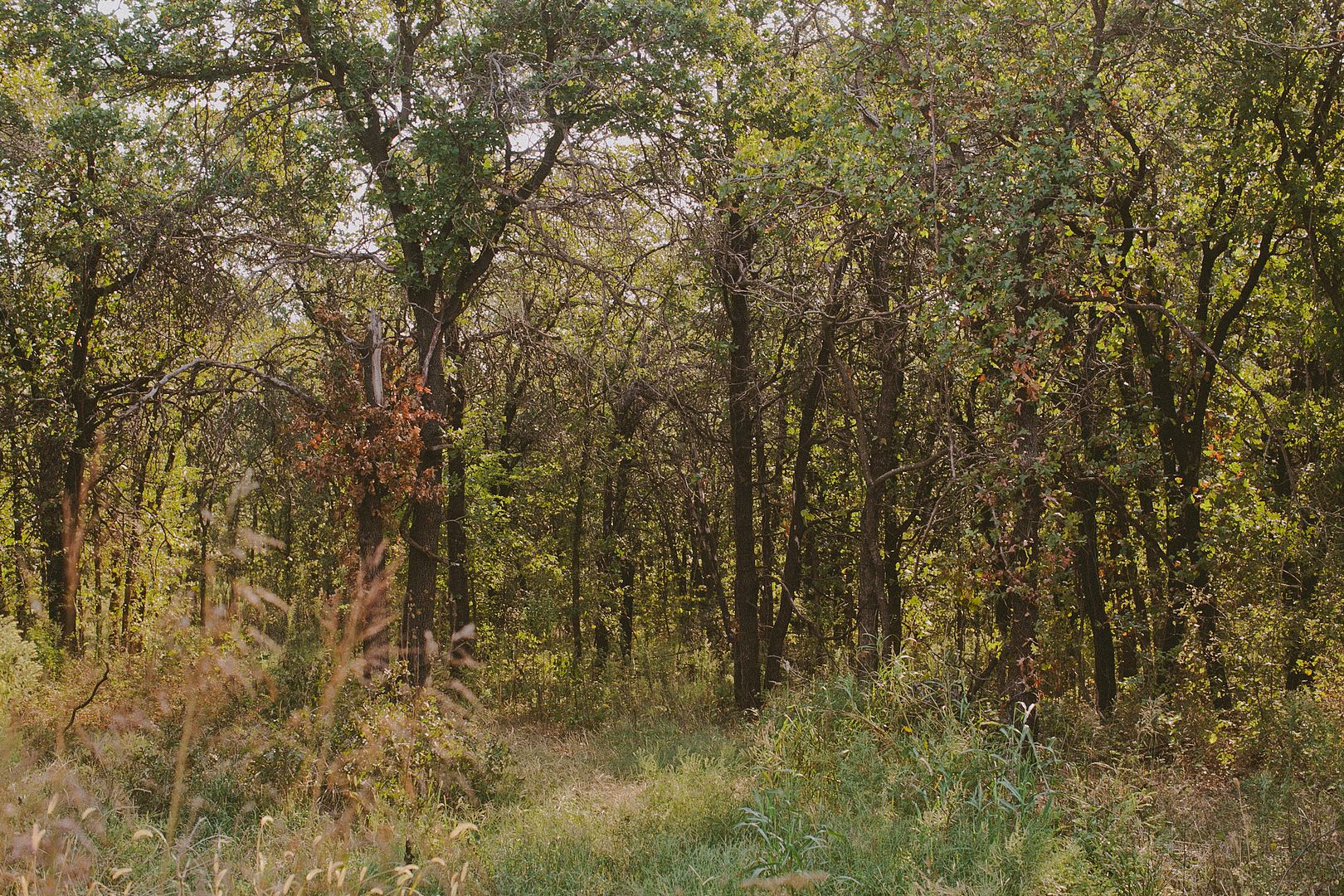 These trees look like the rest of the trees lining sunburned roads in Merrick (and Meridian and Shiloh and Frost and...). But
these
trees our
our
trees. Almost three years ago, long before he met me, my husband
bought 25 acres of trees
. At one point the path through them had been cleared out, but spending almost two years in Maryland gave the grass and reeds ample time to reclaim their territory. Behind these trees, about a quarter mile straight in, is the beginning of our house. There is a
concrete
footing
and foundation, as well as
concrete exterior walls
(
I was there
for that stage), with cut-outs for the windows and doors. In a couple weeks, we're headed to Meridian, and we'll be passing the old school, and we'll pull up to these trees. During our month long stay, we'll trample down most of that helpless but persistent greenery on the ground. We've been saving for over a year - counting pennies, not taking trips we could have taken, waiting - and now it's time to put a roof on the house. Caleb will spend 10-16 hours a day, nearly everyday, making this roof become real and not a drawing. Early mornings, late nights, sweet rest, unexpected costs and satisfying progress are sure to be our story.
This was never how I imagined my first year of marriage.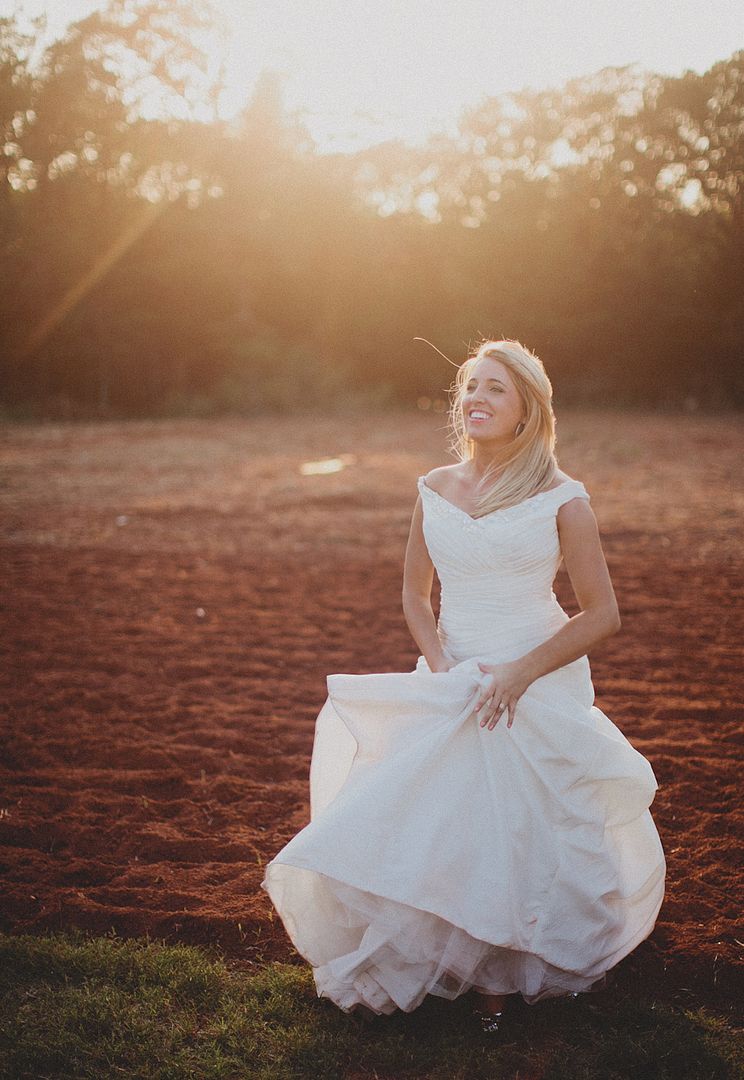 No, I wasn't exactly a Red Dirt Bride in my mind. Before I met Caleb, I imagined staying in my outskirts-of-DC-location for a few years, and then maybe moving somewhere quaint down south. South Carolina was the location of choice. Beach, class, lower cost, East Coast (near route 95 and all the beloved cities who live up and down it - from Boston, New York, Philadelphia, DC, Charlotte, Charleston and on). Close enough to not drastically change my photography clientele, but far enough away to change my world. Close enough to spend long weekends with my family, but far enough to miss my birth city. I also dreamed of quick California fixes. The California coast is my favorite and best place in the whole world (well, that I've had the honor of experiencing so far.) My mother and her family is from and still near and around California. I have friends - so many friends - out there. When I was still younger than 10, we moved out to San Diego for a year and a half. It was the longest vacation I've ever taken. I'm a summer girl, who craves a beach and tacos and fashion and a dry heat world. I imagined that.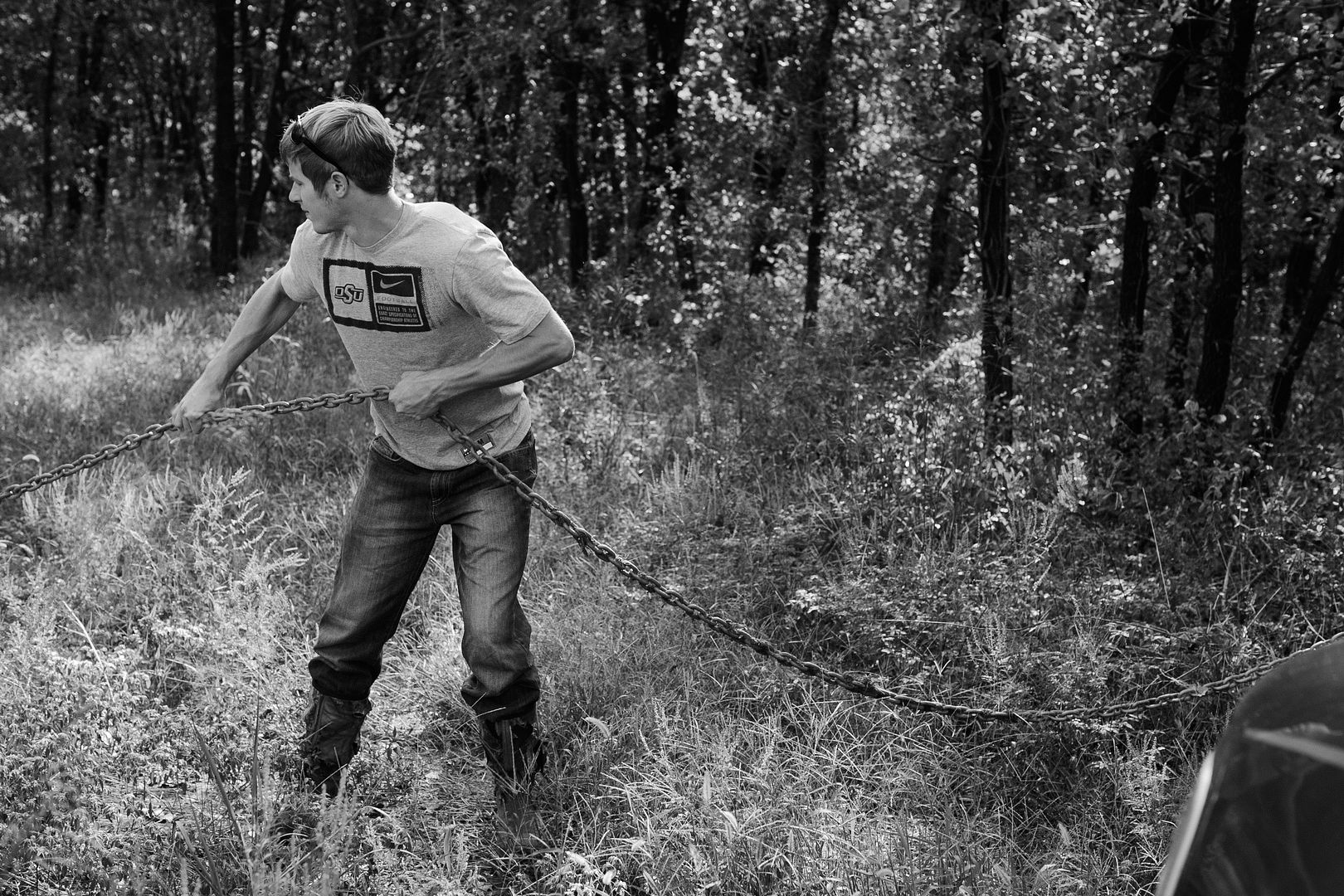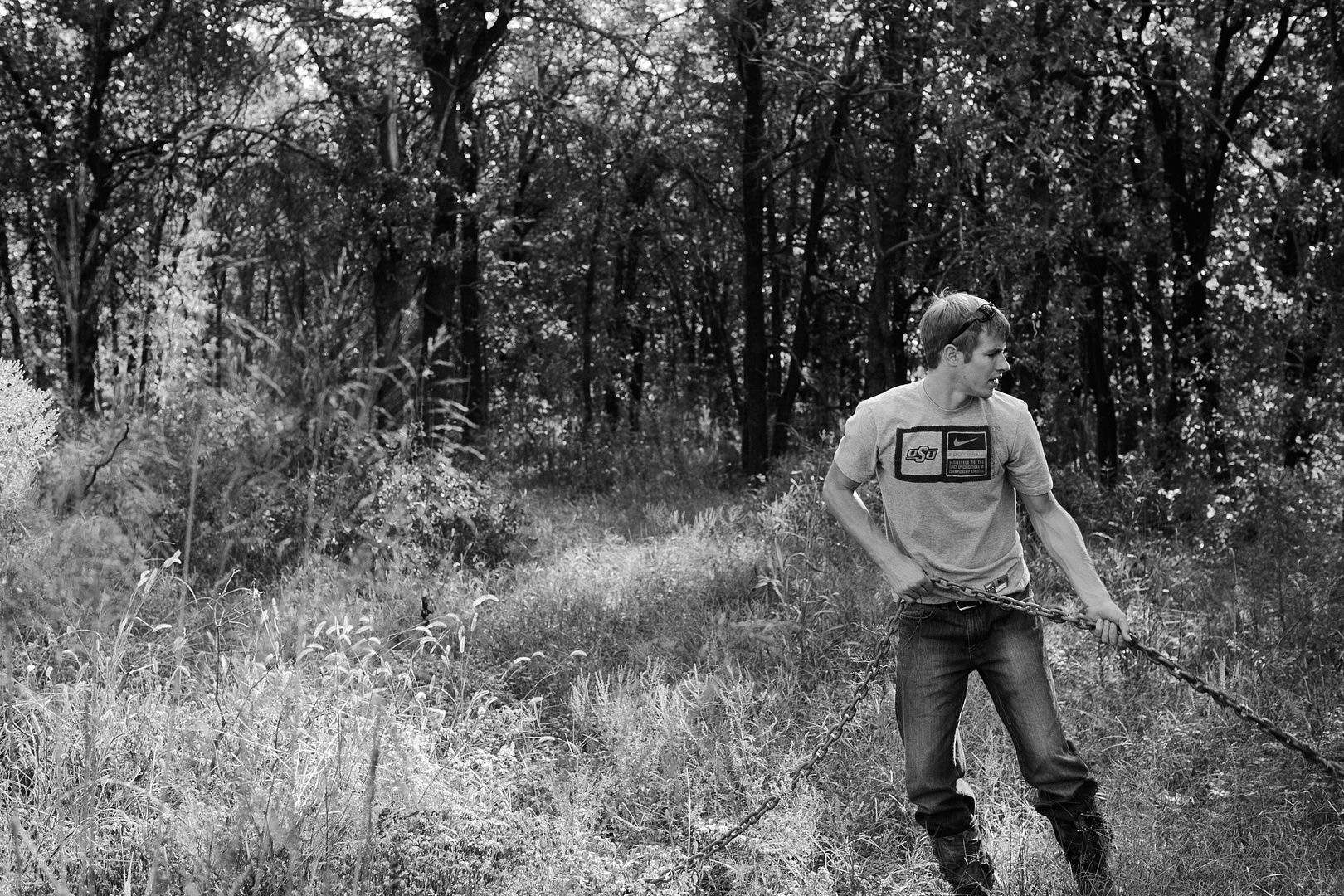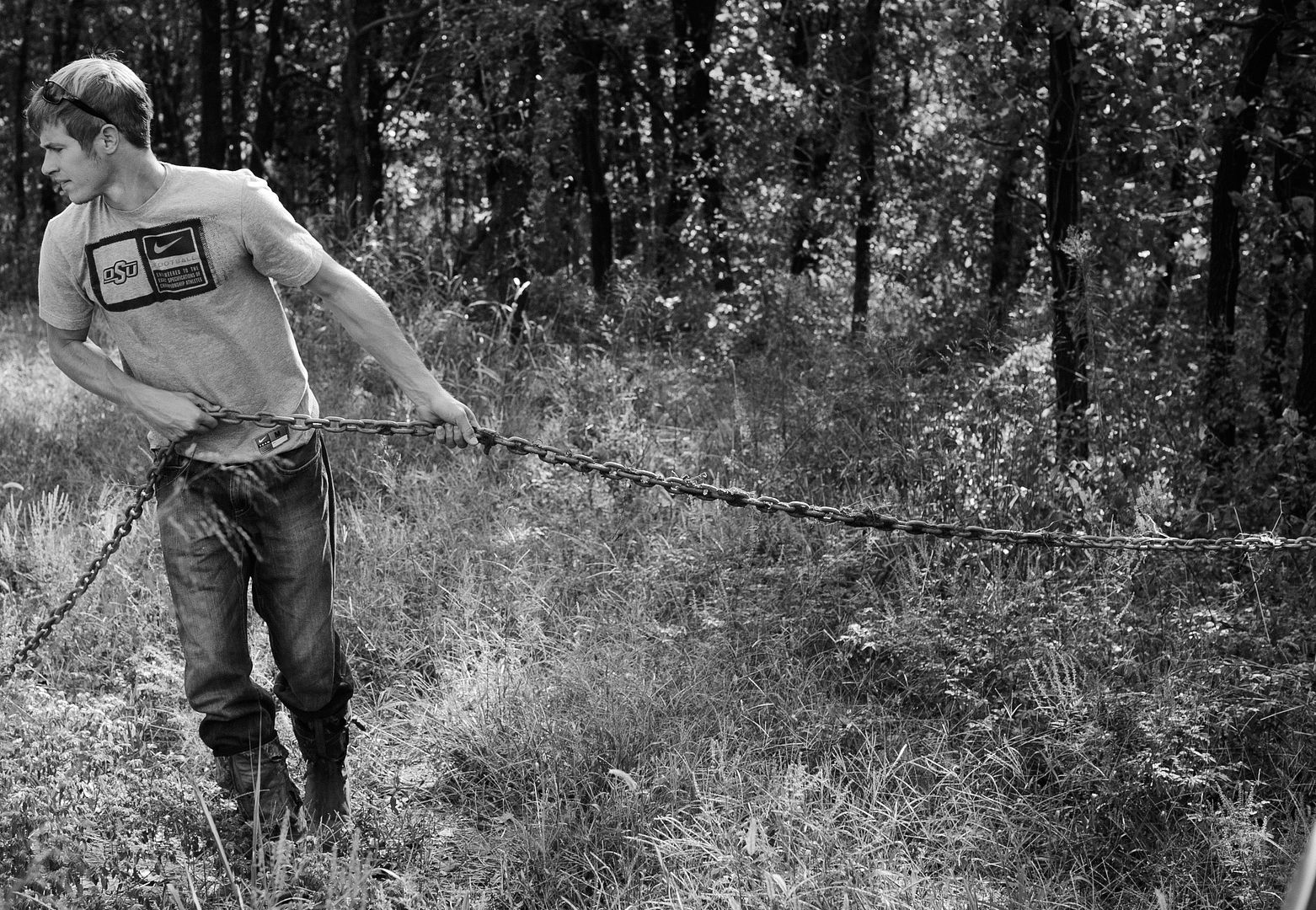 But I met a red dirt man.
"... somebody with arms strong enough to rustle a calf and yet gentle enough to cradle his own grandchild... somebody to call hogs, tame cantankerous machinery, come home hungry, have to wait lunch until his wife's done feeding visiting ladies and tell the ladies to 'be sure and come back real soon' — and mean it...

Somebody who'd bale a family together with the soft strong bonds of sharing, who would laugh and then sigh, and then reply, with smiling eyes, when his son says he wants to spend his life 'doing what dad does.'"
He dreams of carrying on the family business he and his father and brothers began years ago. He bounces in his seat, and gets flushed when he explains to me the plans for his, er, our, home. We often nestle into bed and begin using our hands to "draw" a new idea we have. Usually this turns into lights popping back on, and someone googling or doodling to "see" the idea better. I made a few changes to his original plans - a woman's touch. The kitchen has been moved and there are far more bedrooms now. He's talked me into some ideas I didn't love initially (*ahem* stone, turrets *ahem*) and I've gotten him quite excited about acrylic chairs, glass and crystal, and bright and white over dark and "cabin-y." Dark wood floors, wood-beamed ceiling and a white-exterior with black accents have been our chocolate fondue melting pot.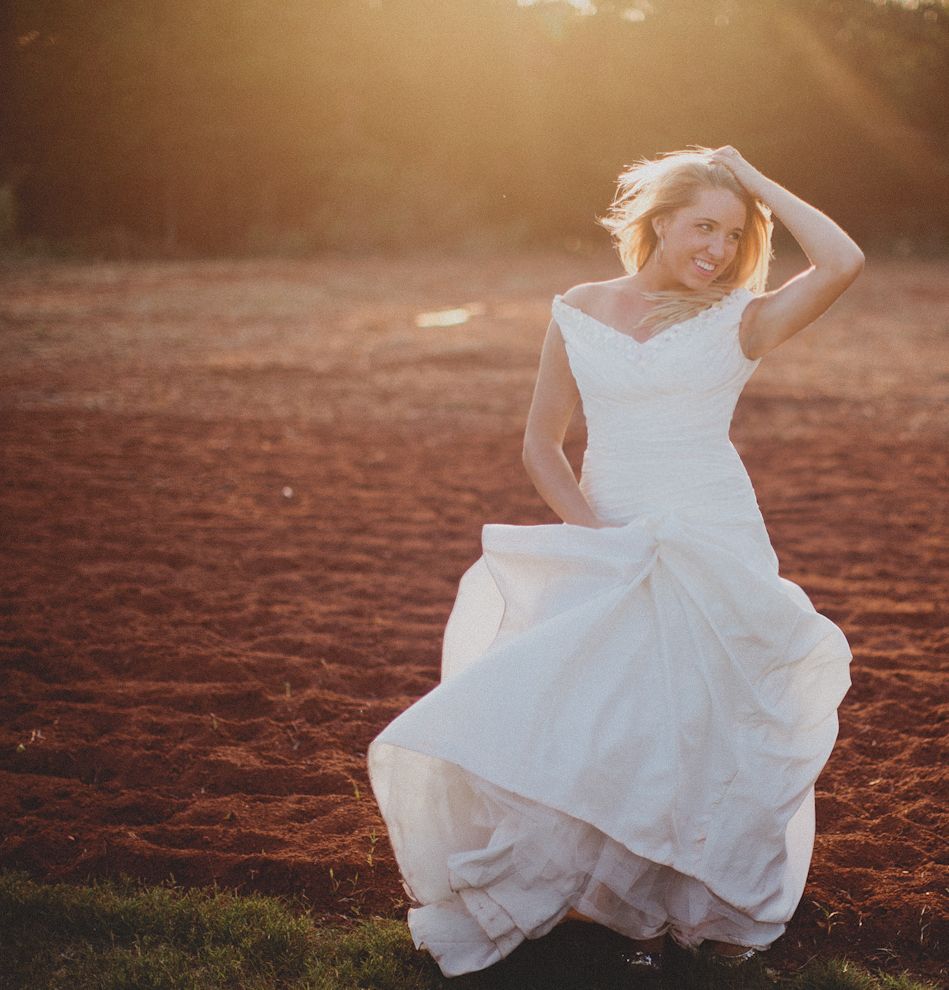 So we begin. Living this life as "one," a Hollywood half-blood crossed with country wind and grit. There is more preppy in him than he was aware of, and I've discovered there is more small-town in my heart than I had ever understood. Our neighbor across the way, for example, plants two gardens every year: one inside his fence for he and his family, one on the outside of his fence, by the side of the road, for anyone nearby or passing-by who needs an onion or potato. Every year. Just to be kind. Yes, there is room - much room - my heart for living life with people like him. Caleb's favorite shoes are either his Cantor Low Ralph Lauren canvas sneakers, or his classic brown Sperry Top-Siders.
I love being changed, and watching someone else change, and yet somehow still retaining ourselves in the process. I love being a Red Dirt Bride. It's better than I imagined.
---
Our road-trip to build the roof starts the first weekend in March. We'll be cruising through country in my little white Corolla, and we'll live in Guthrie (the latest stop for the Mumford&Sons tour! What what! "The biggest thing to happen to Guthrie since The Land Run.")
I'd love to meet new friends in the surrounding area. E-mail or get in touch somehow if you're available to chat and hang-out during the month of March. We can mingle at Hoboken! Or if you'd like a photoshoot of some sort - I'm available for a few sessions :)