Too Many Announcements | I'm Kristen Workshop + Extras
cause all I know is we said "hello,"
and your eyes look like coming home.
taylor swift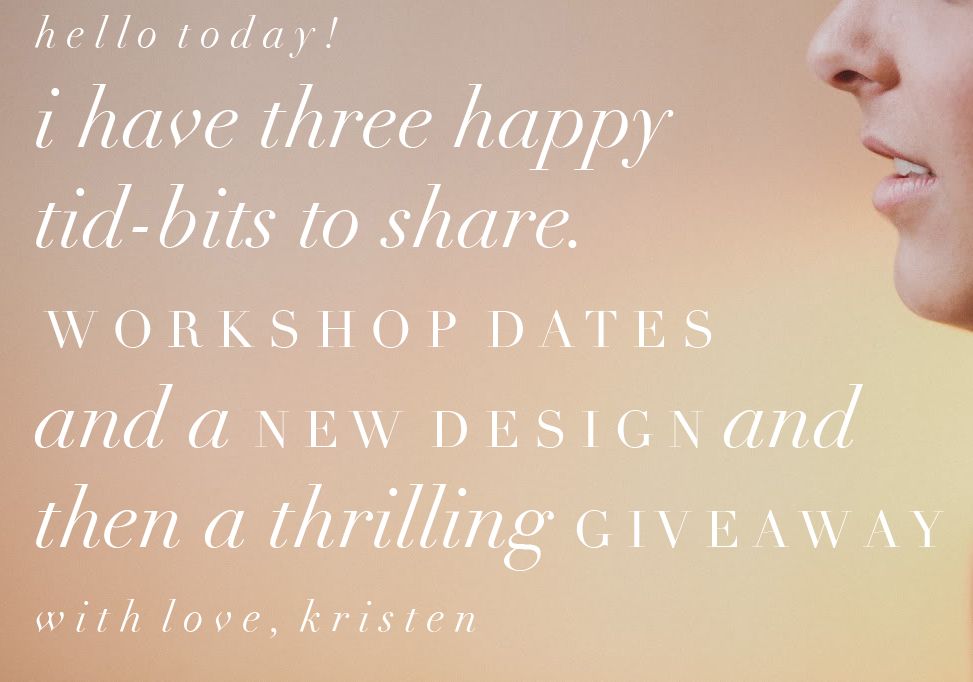 I've been a bustling toaster over here - doing more than just eating + reading birth stories on mom blogs! (though my husband might question that...) - so I have LOTS to share today. First of all! TODAY is the details of "The StoryTime WorkShop day"! We have dates! And applications! And... things!
April 26 + April 27 + April 28

(three full days... it'll be a long, full, joyous weekend!)

The price includes "lodging," three meals a day, and all workshop materials. You will be responsible for any "extras" like travel, trinkets, snacks and shopping. To apply, please fill out this application and e-mail it to me (if the link is being wonky for you, e-mail me and I'll send you the application in an attachment!). The last day to apply is February 2, 2013. I will announce the group the following week, so everyone can make plans accordingly. I'm also offering a payment-plan instead of a one-time-time-payment-chunk, so if you are interested in that, please note in your application! I know how hard many (most!) of us are working to save, spend smartly and make decisions about what is best for us at the time, and I want to do all I can to help, not hinder.
As a reminder, this workshop is geared towards photographers and also more "inspirational" than technical. Though we will talk photography and do shoots, the goal of this is to really spark and thrill our minds and hearts, and help our delight in stories spill over into our photo-taking. If you are looking for a business-start-up or "how-to"session, this likely won't be the answer to your dreams!
GUYS. I'm really very excited. I hope you are too! Please spread the word if you think any of your pals and gals would be interested in joining the hootin' and hollerin'! And apply! Ps. There are no "rules" on how to apply... if you want to make it "fun" and answer these questions through a more creative means than an e-mail (video/blog post/graphic) by allllllll means! No pressure. E-mail works brilliantly too. WONDER WONDER THIS IS FUN!
Also, coming very soon is the super-trendy-"off-season"-blog-revamp. I can't wait for you to see!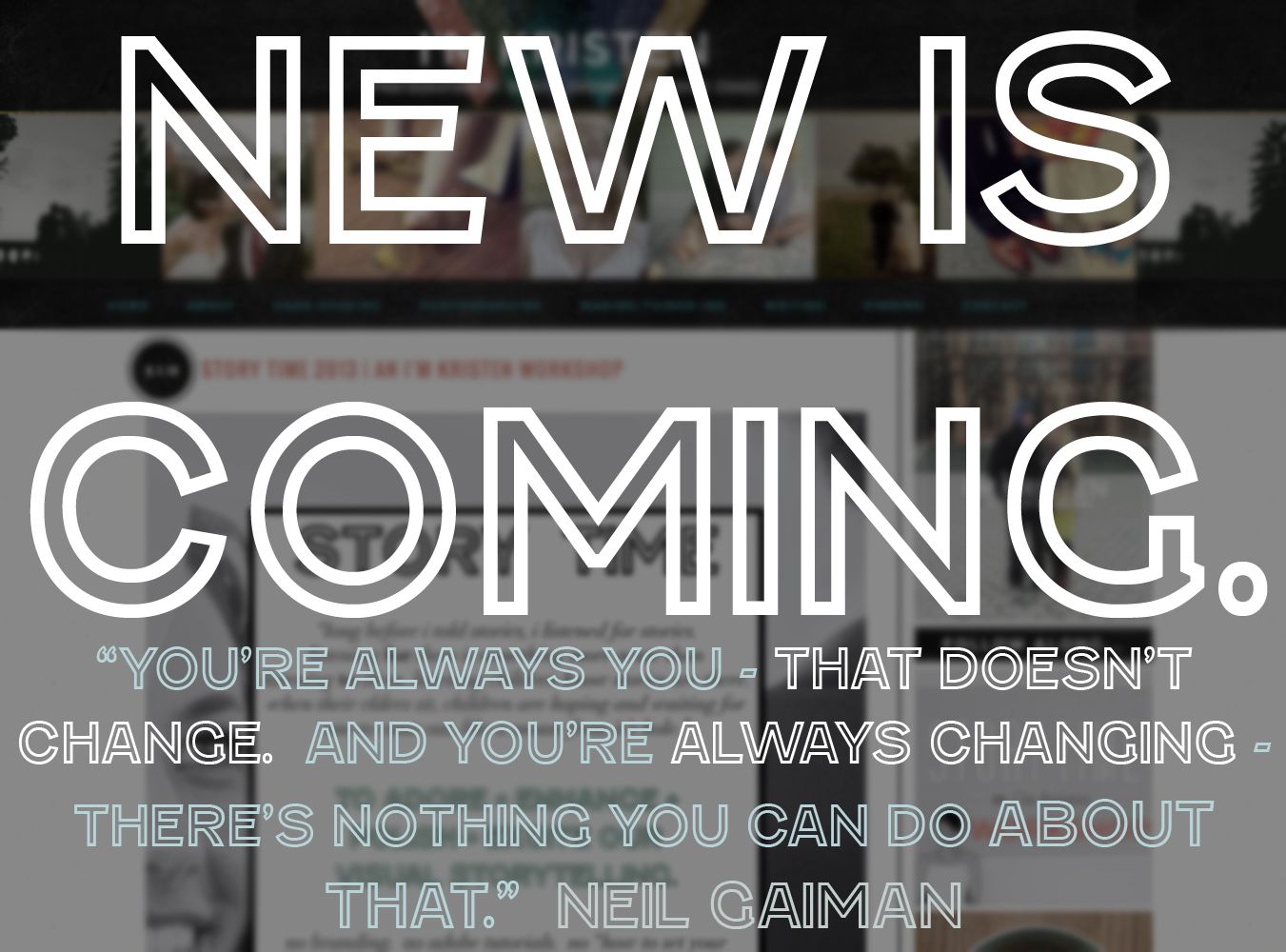 But here's the kicker (and why you should be PUMPED about the new blog design) is that when the new blog appears... there will be a giveaway. This isn't happening
yet
. But it's happening. For real. And one lucky little person will win these FOUR prizes. Grand slam, if I do say so myself!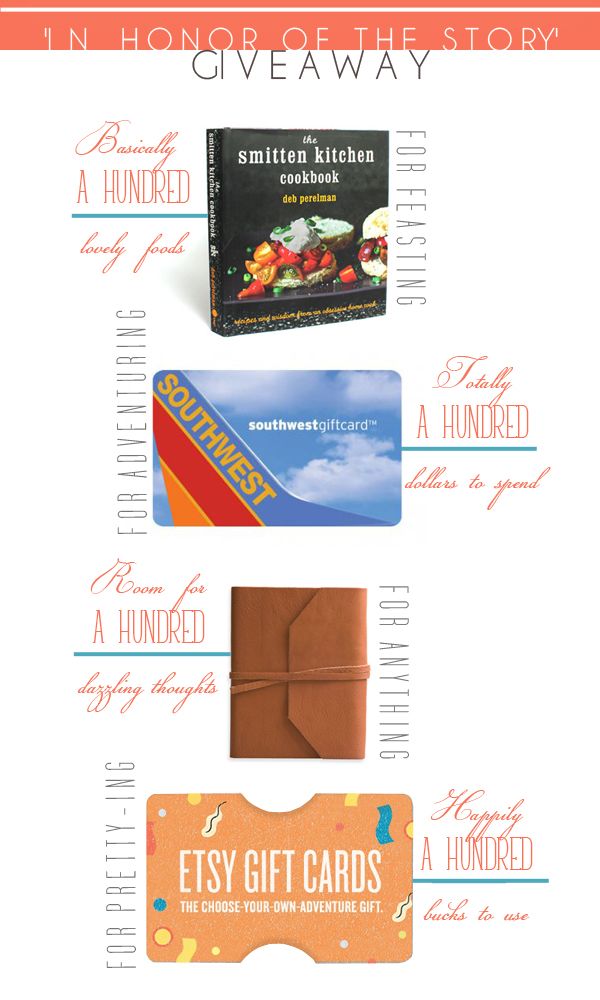 As cool as all this is... I'm most happy about finding out what our little person is: a he or she :) Also. My basketball team is undefeated (the only team in the school who hasn't lost!) OH! And I've baked two days in a row, which is a record for me. This week might be more fun than wedding week... Gracious.