Hoboken Coffee Roasters | Guthrie Local Shop
"what city, what town
so many roads
mothered in stone
surrounded by bones
it feels so alone

the last waltz
don't mean the last dance is over."
the band - the last waltz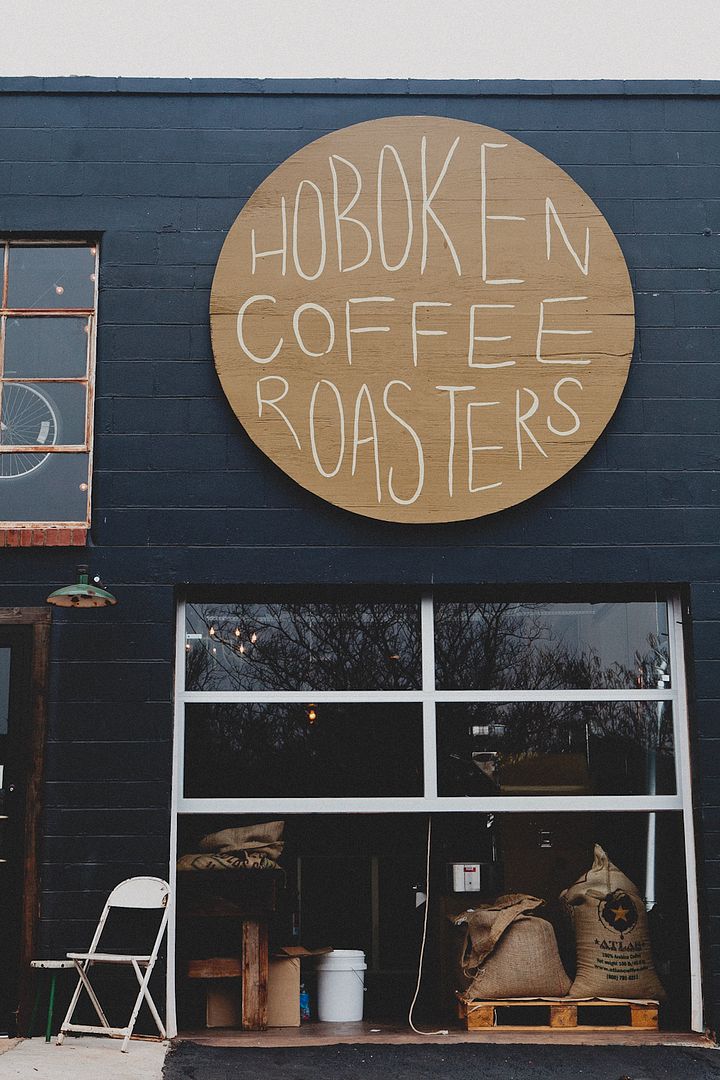 Priscilla Ahn music video
style, Trey and Mallory had a dream. A coffee shop, opened and run with heart and soul. Made to meet, know and love people. Napkin sketching and imagining. Cue the harmonica. Penny pinching and saving. Waiting patiently. Honing in on the details: a coffee shop where they not only ground and brewed the coffee, but even roasted it themselves. Where every cup, every sip, every flavor was the reward of many hours of effort, not a simple online shipment order. The coffee house would be for family, for strangers, for their kids, for us, for we, for love. They dreamed.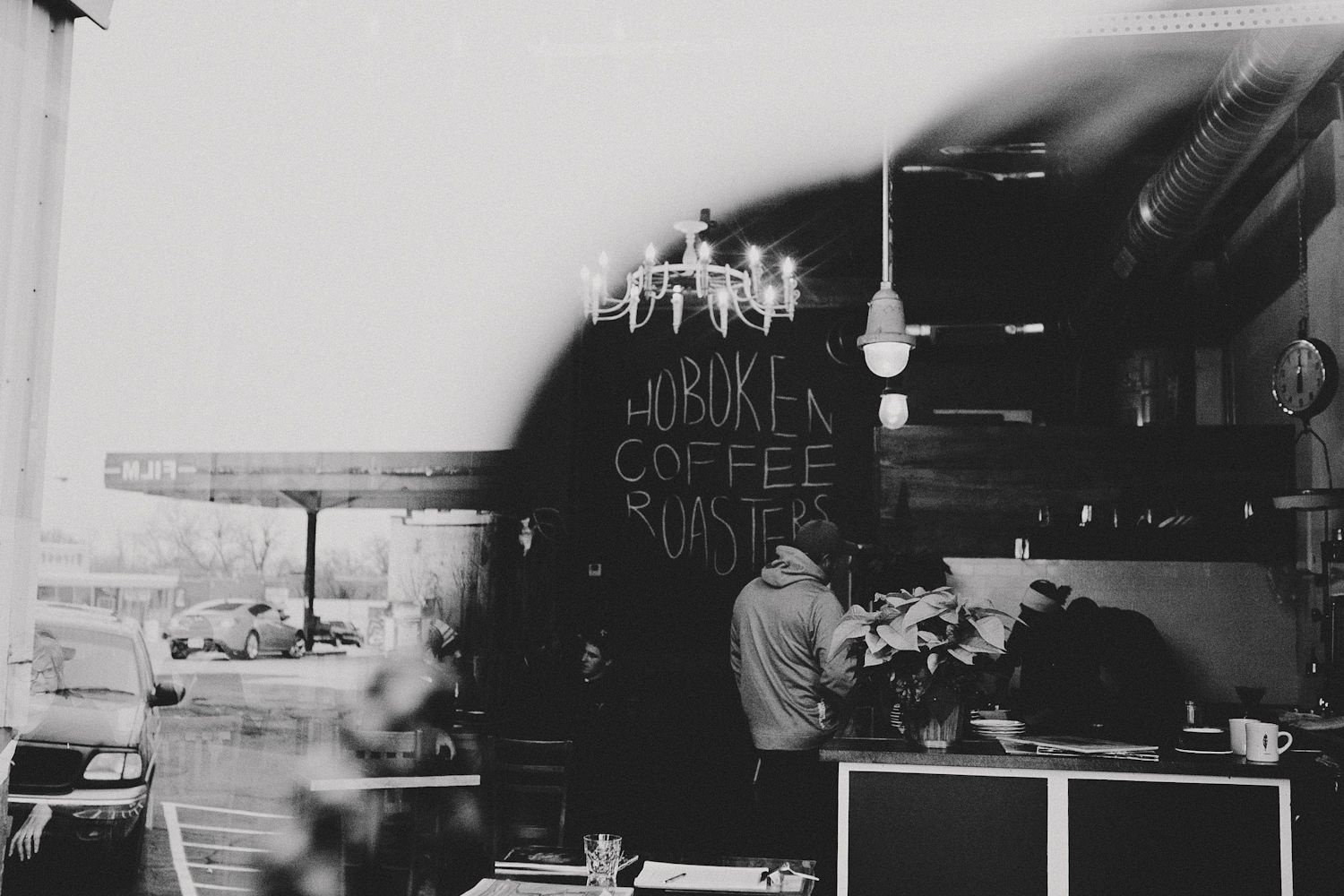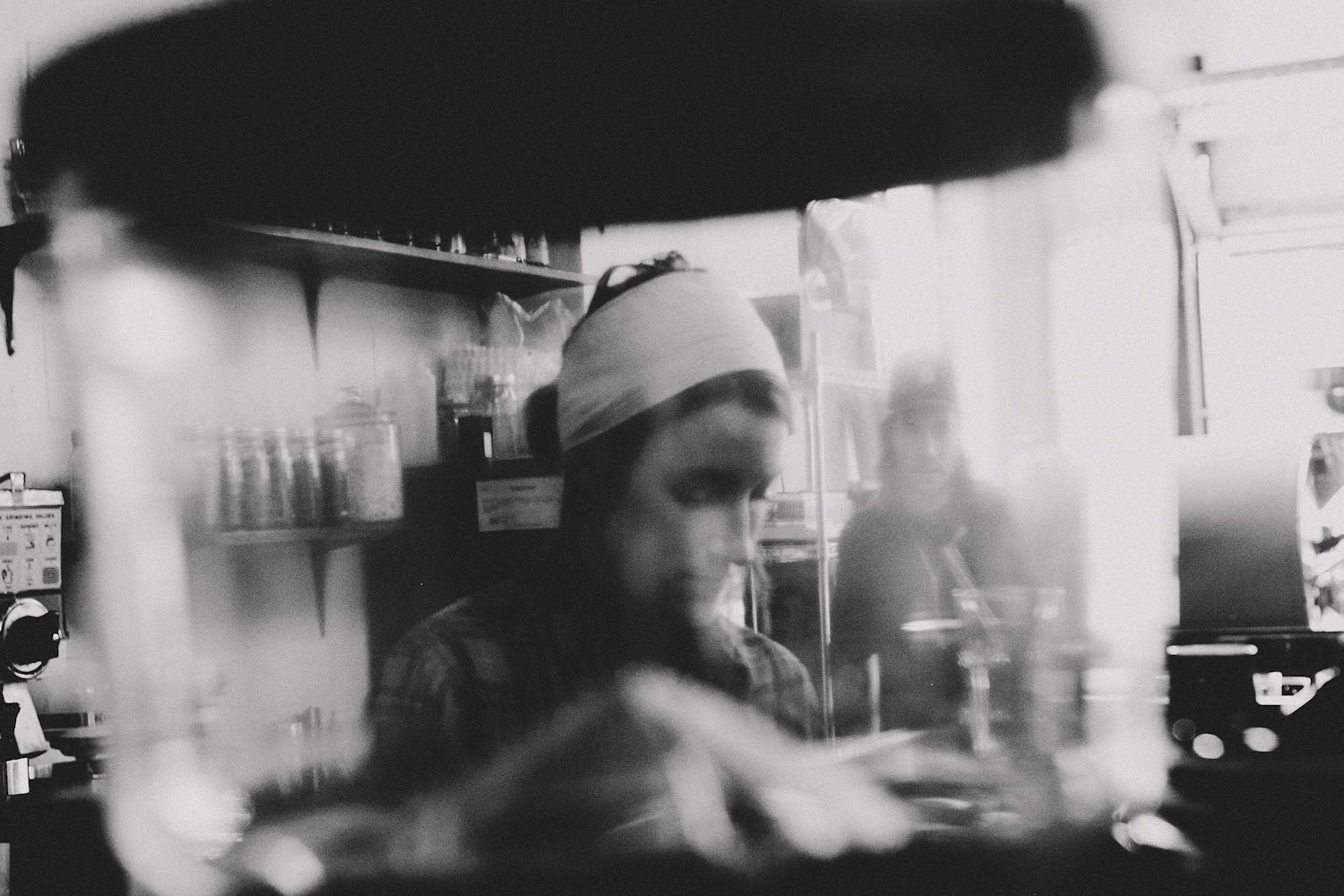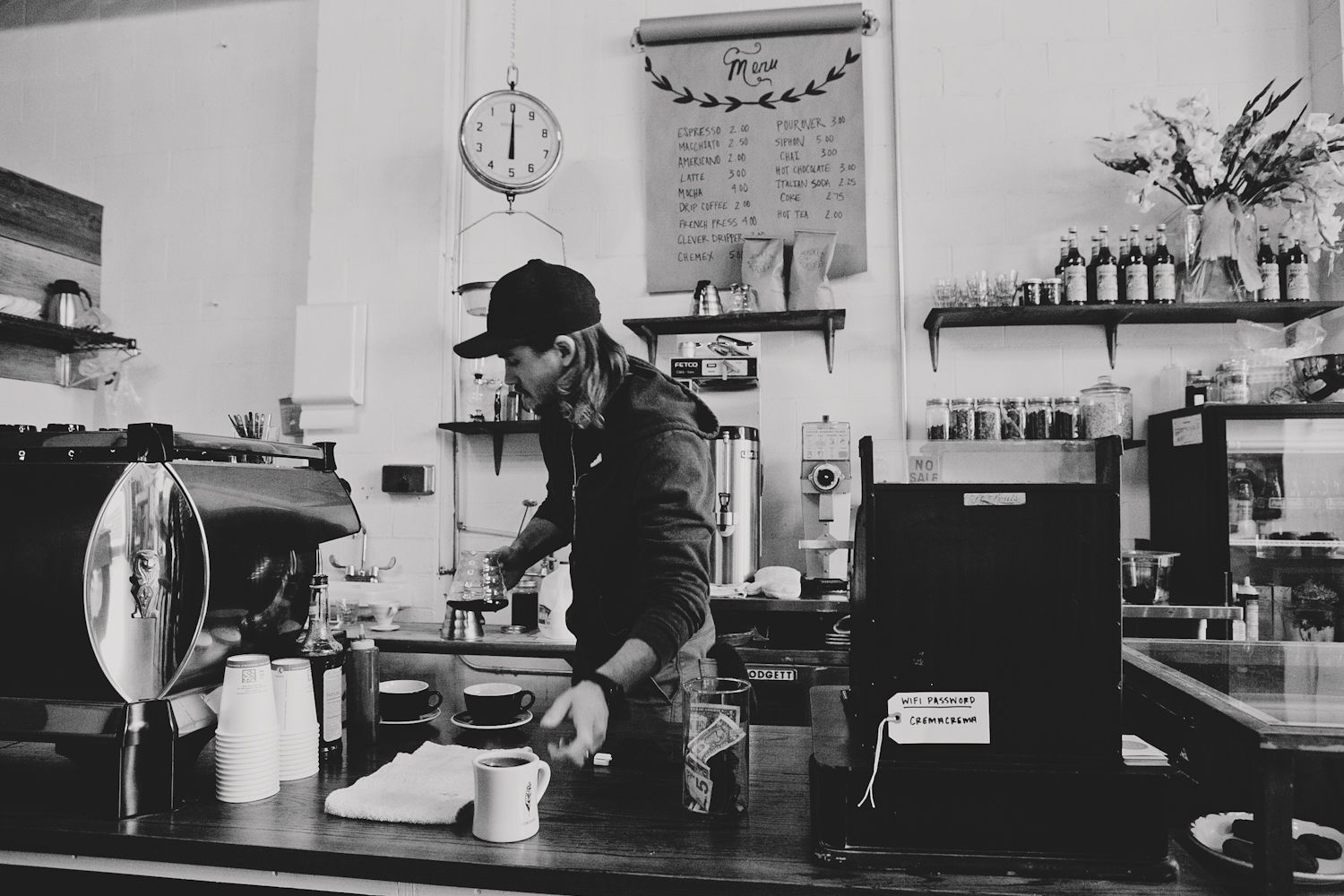 And it's funny. Amidst an ex-Oklahoma-state capitol-turned-Small-Town-USA, where there are too many antique shops, a "Cowboy Cafe" and Stables Diner, and a town centerpiece (the highschool football field), where grand-dads and toddlers wear Ariat's and Wranglers, where the choirs sing every Sunday in all four side-by-side churches, where 25 buildings are empty and for sale, where the parking outside looks like a Ford F350 commercial, where the entire, conservative, drawled town takes off work early to watch the homecoming parade at 2:00 pm, where not a single chain store is allowed to open (the city council wouldn't allow it), where the older ladies gossip at the hair salon, where the culture is a country-people who "grew up workin' on the land," where they "fell in love with a small town woman and... a few years later... seven people livin' all together in a house built with his own hands," where tornado shelter signs are plaqued to old brick, where cobblestone says a weary "hello." under the worn-down parts of asphalt, where all the fine folks, bless their heart, are meat-and-patate-a's folks, where mom's yell down the street "HEY! All ya'lls better getch yur-selves up that hee-ill! School's startin'! And you otta be busier than a one-legged man in a butt-kickin' contest!" - in
this
town - a young family who seems to fit the
Portland
,
Greenwich Village
,
Kinfolk
world, did the beautiful and opened up their dream. And a little lady in her skinny jeans, head wrap and moccasins pours over a cup (made with love), while her forever-boy mans the french press in his hoodie - very skater-meets-hipster like. And it's
Guthrie, Oklahoma
. Not a trendy new chain in Chevy Chase, or a typical mountainside place in Vancouver. In the land of fried chicken bucket bets, hunting, Carhart jackets, leather boots and Stetson cowboy hats this couple, and their new baby girl named Harvest, have successfully stayed true to their personal vision and personality and the entire town is simply smitten with them. An
Anthropologie
in the middle of a rodeo. This hasn't been done. It's brave. And it's working. Watch out - this sleepy sweet town is on the rise, and because of people like Trey + Mallory, it's going to be a different place in five years. Better. Home-ier. Lovelier.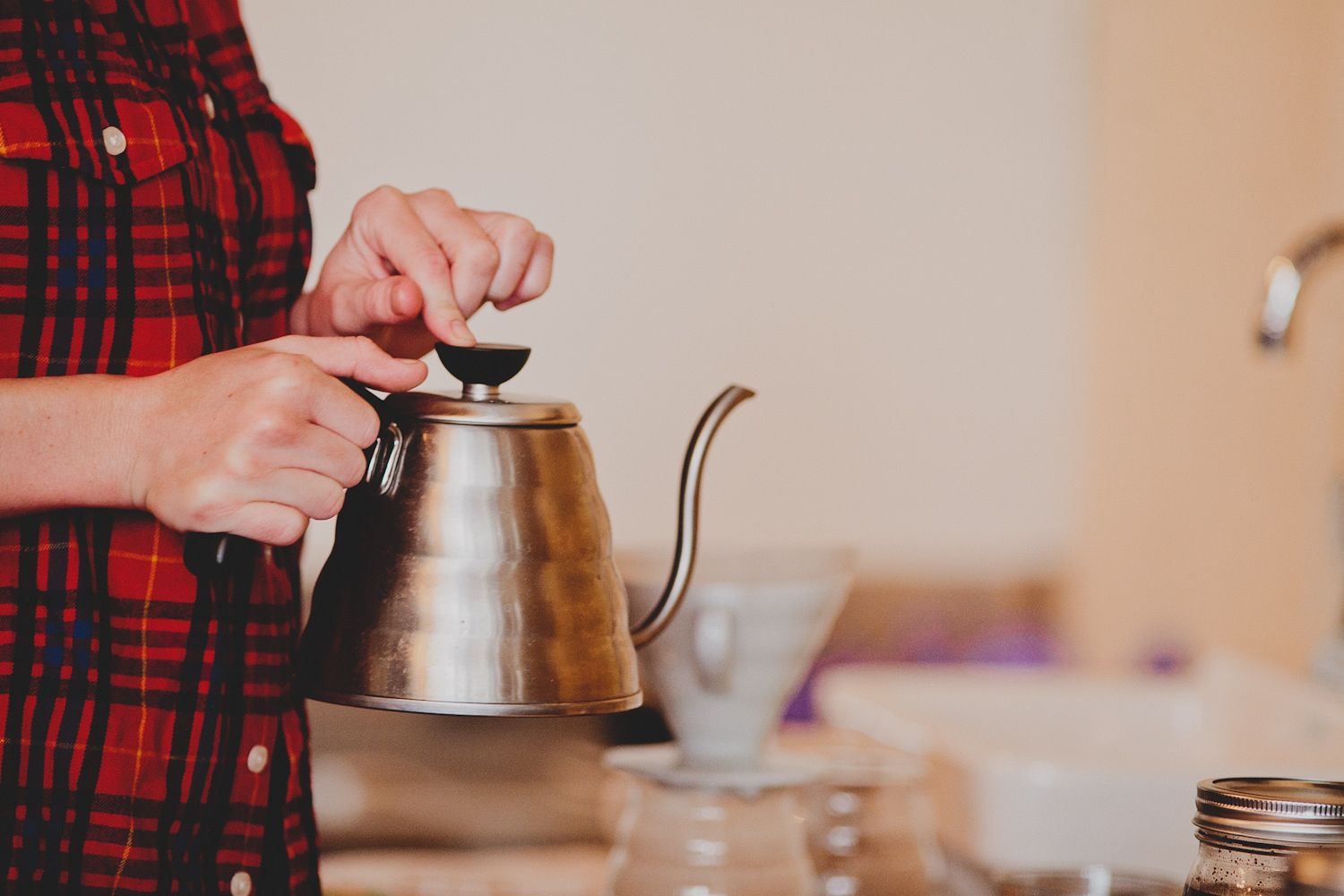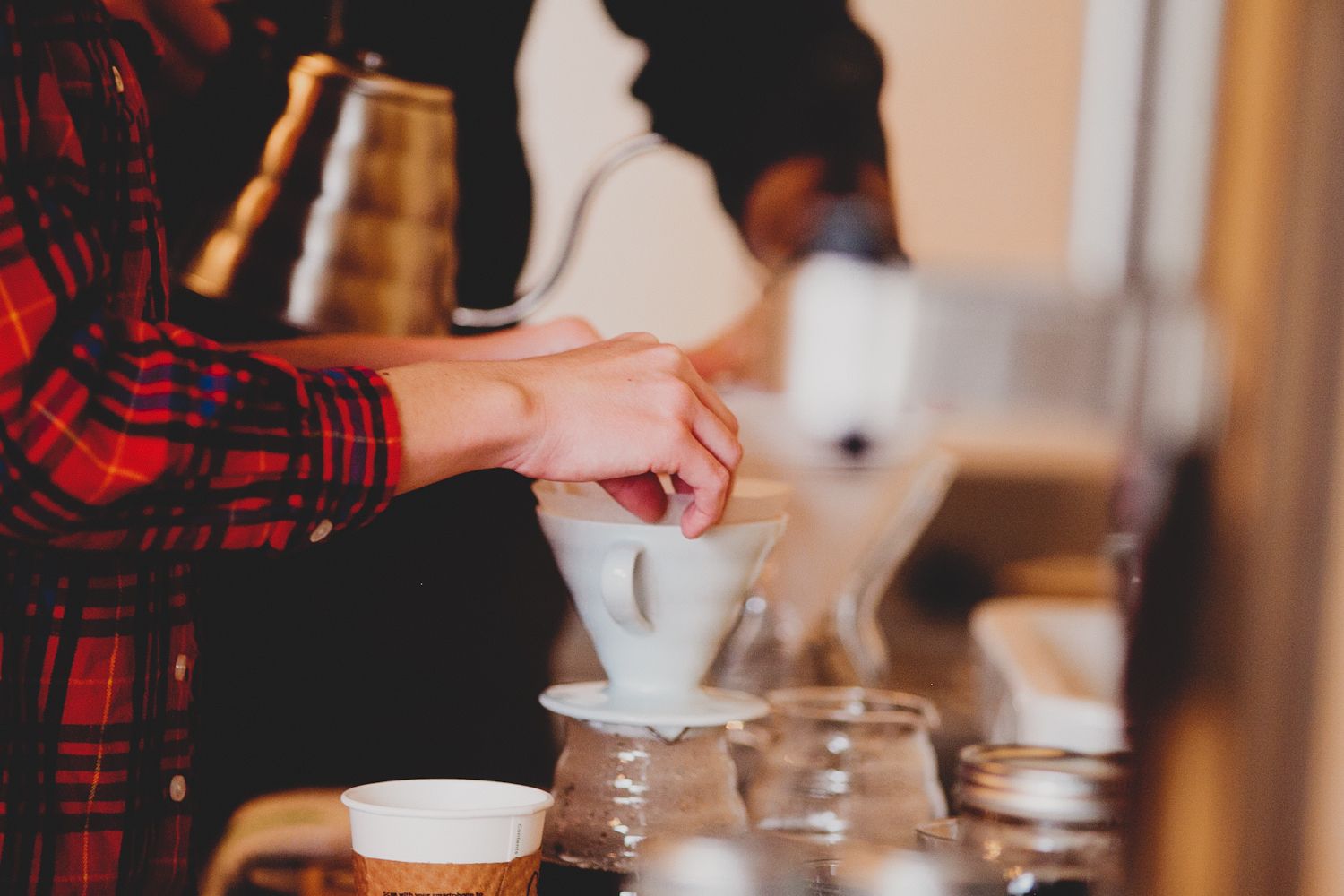 "Oh, we wrote our blue-prints and design ideas on notebook paper!" They drive a very simple car, Trey actually bikes almost everywhere, they've saved and saved and saved so they can do it "right" and not get themselves into the crazy world of debt, they waited. "And prayer, Kristen," Mallory told me with a gentle head-shake and tight-lips - if she could let herself, she probably could have cried - "God has taken this and made it so much more than we ever thought it could be. You can do the numbers and the math, and then God just blows it all away. He's blessed us. Prayer. We spent so much time in prayer. He's been so good."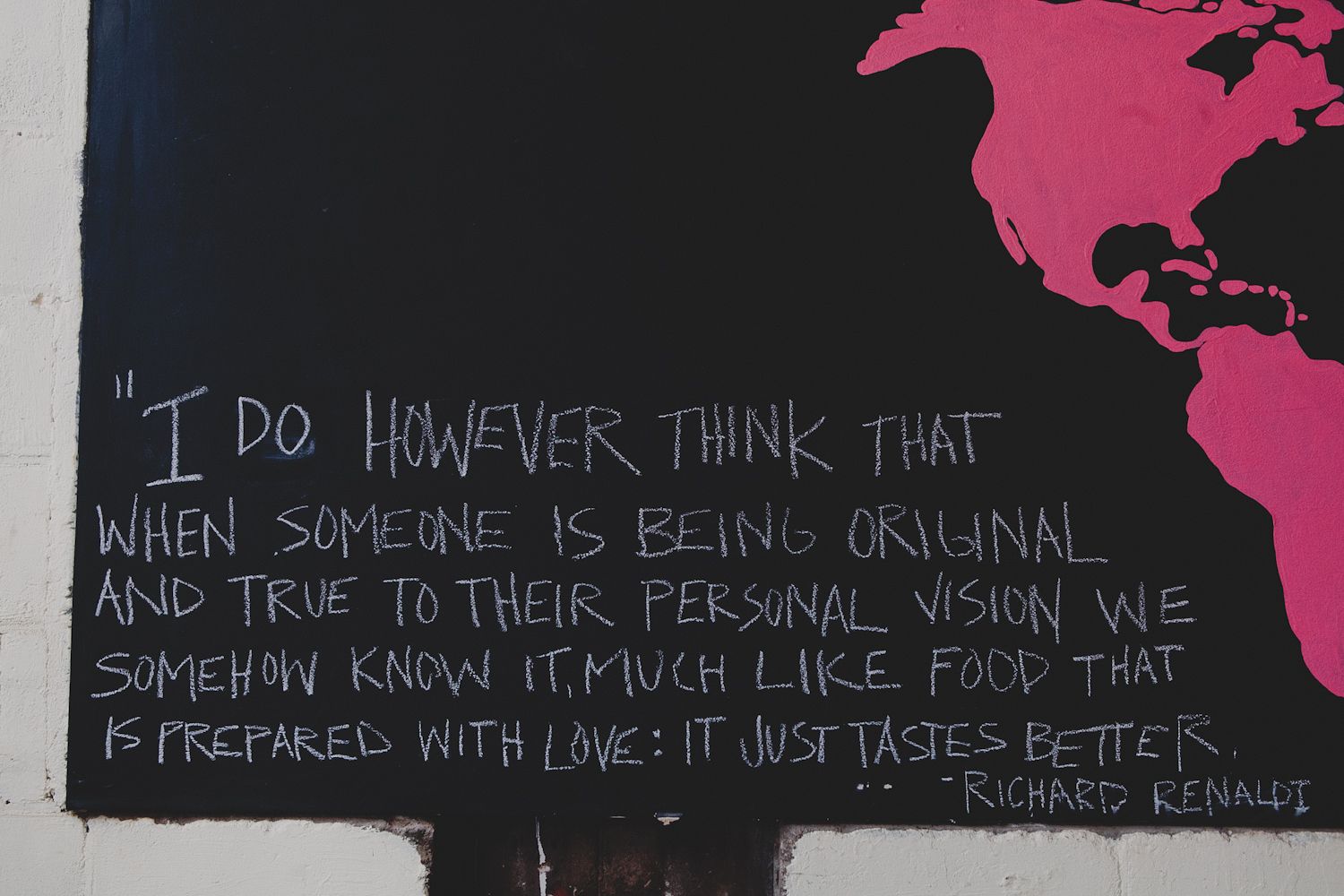 And now their people-oriented, town-focused, made-with-love, share-their-hearts coffee house is
real
. It's hard. And you can see it. And it's not an idea anymore.
Hoboken Coffee Roasters
is open.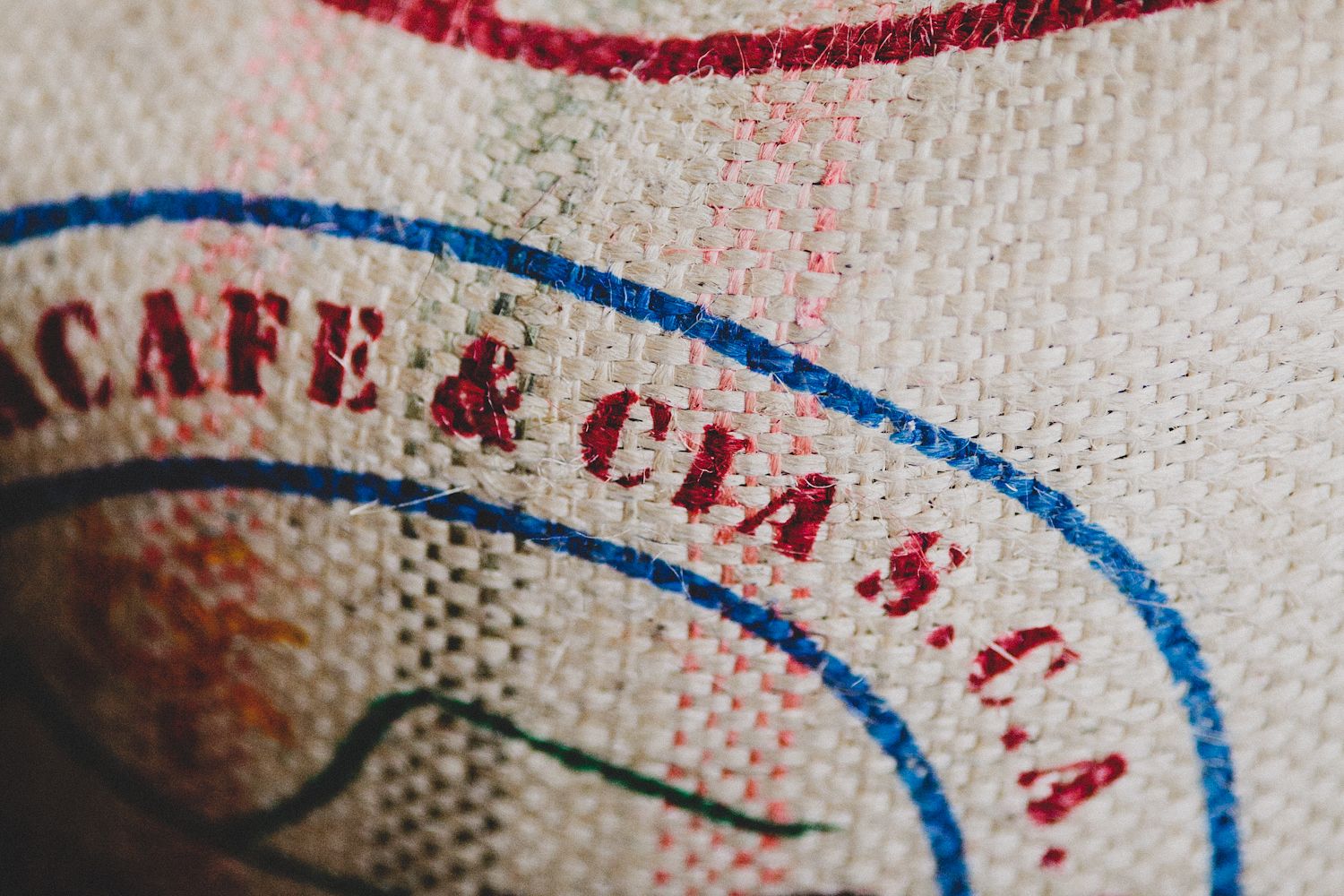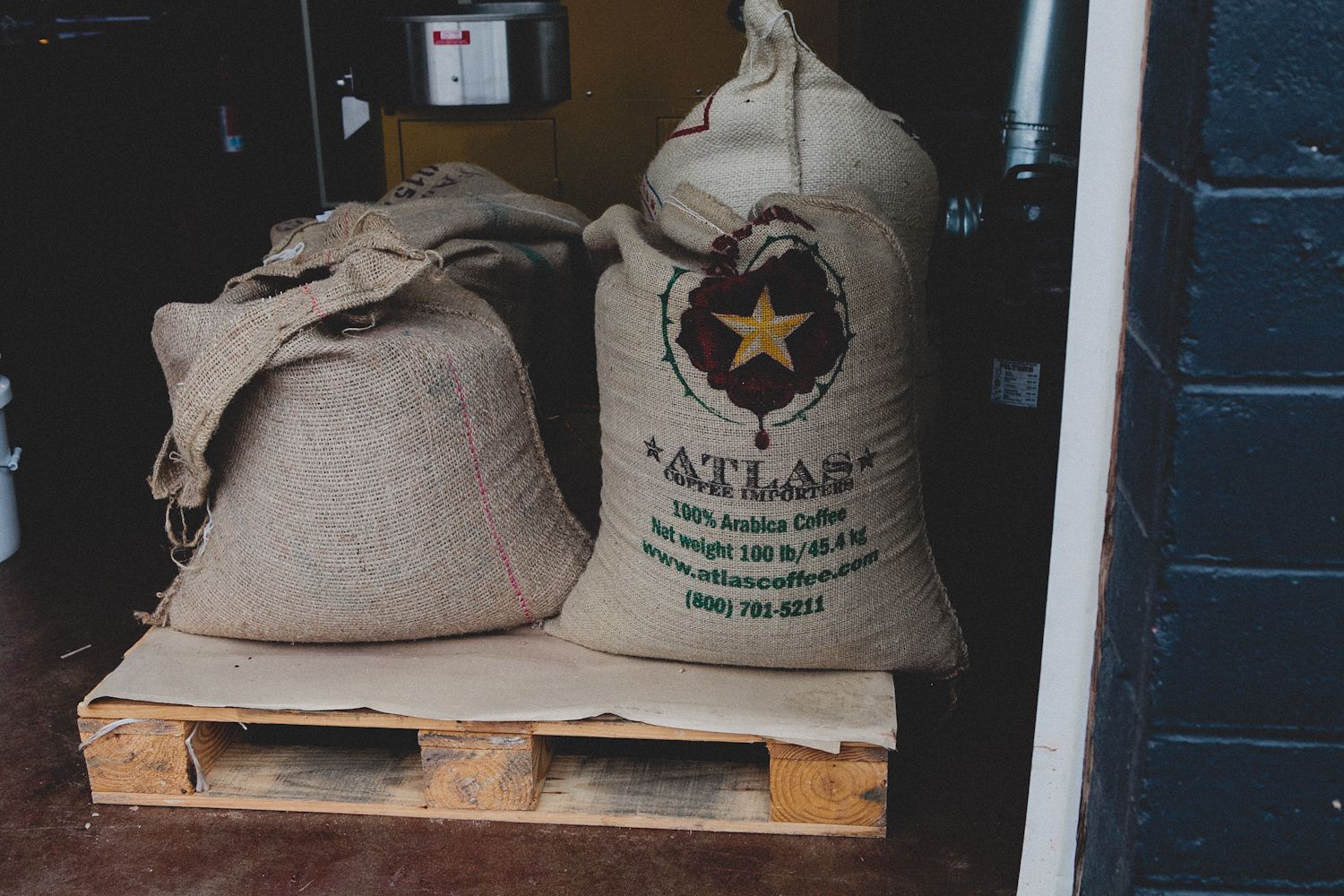 The unroasted beans below and the eye-catching roaster above //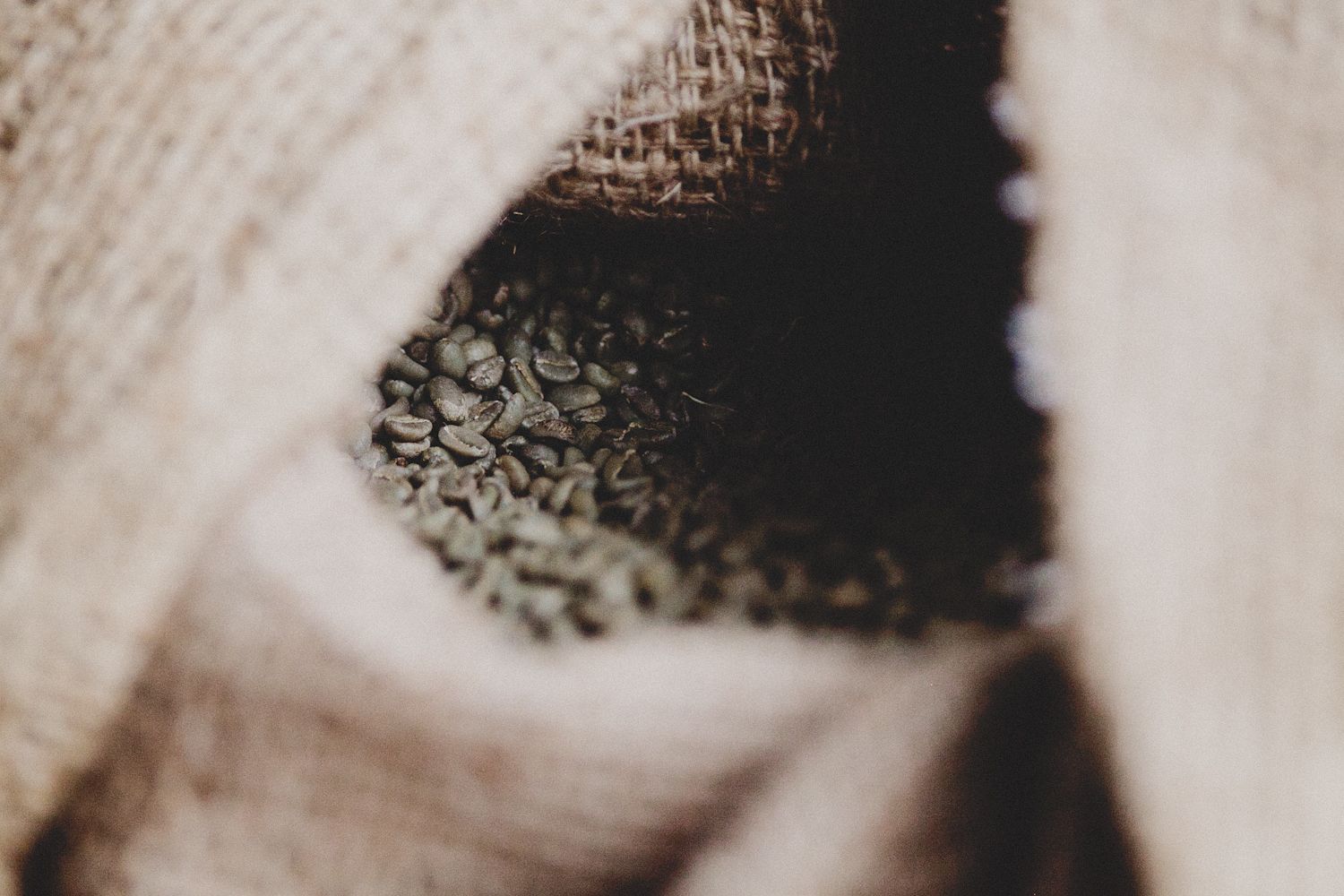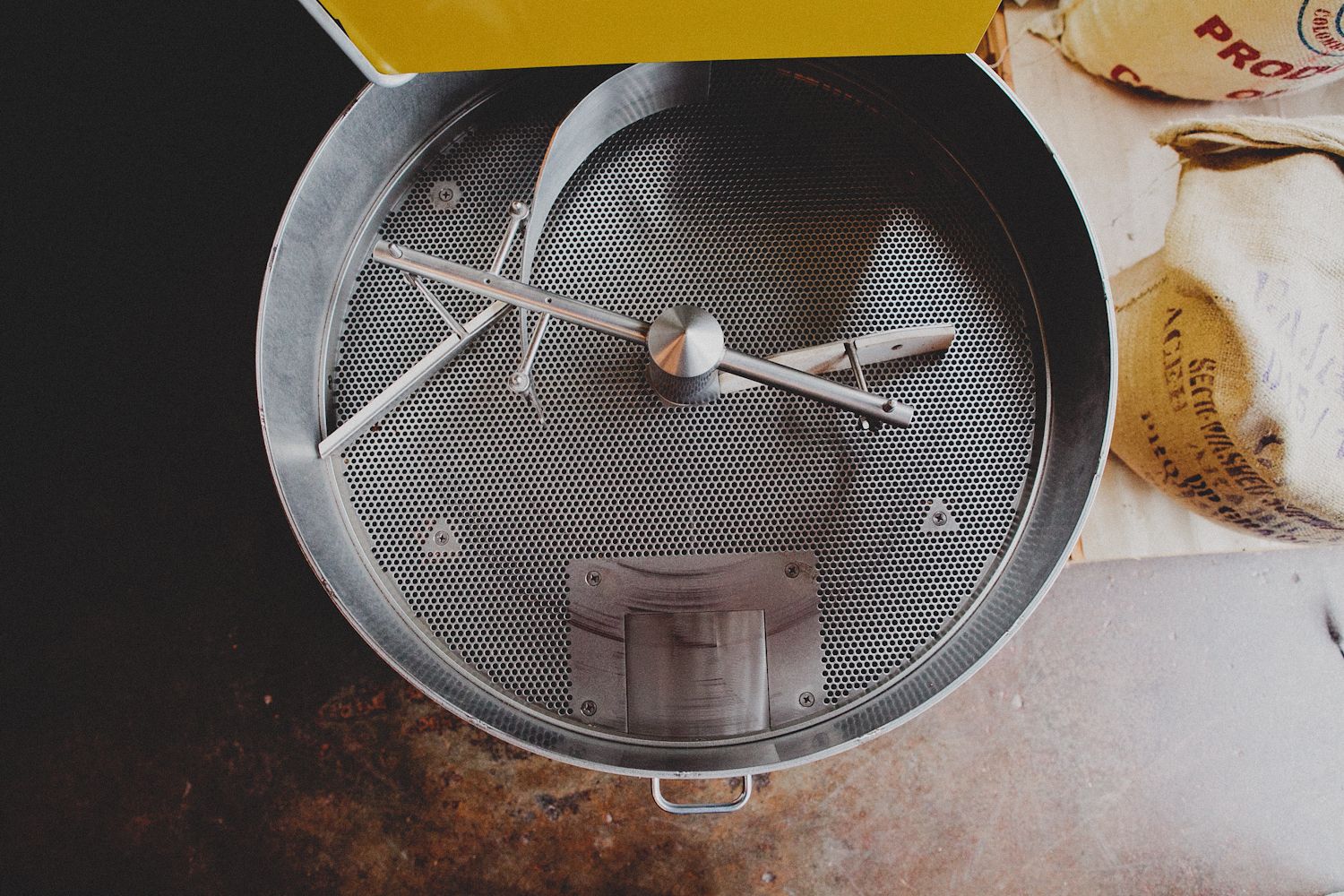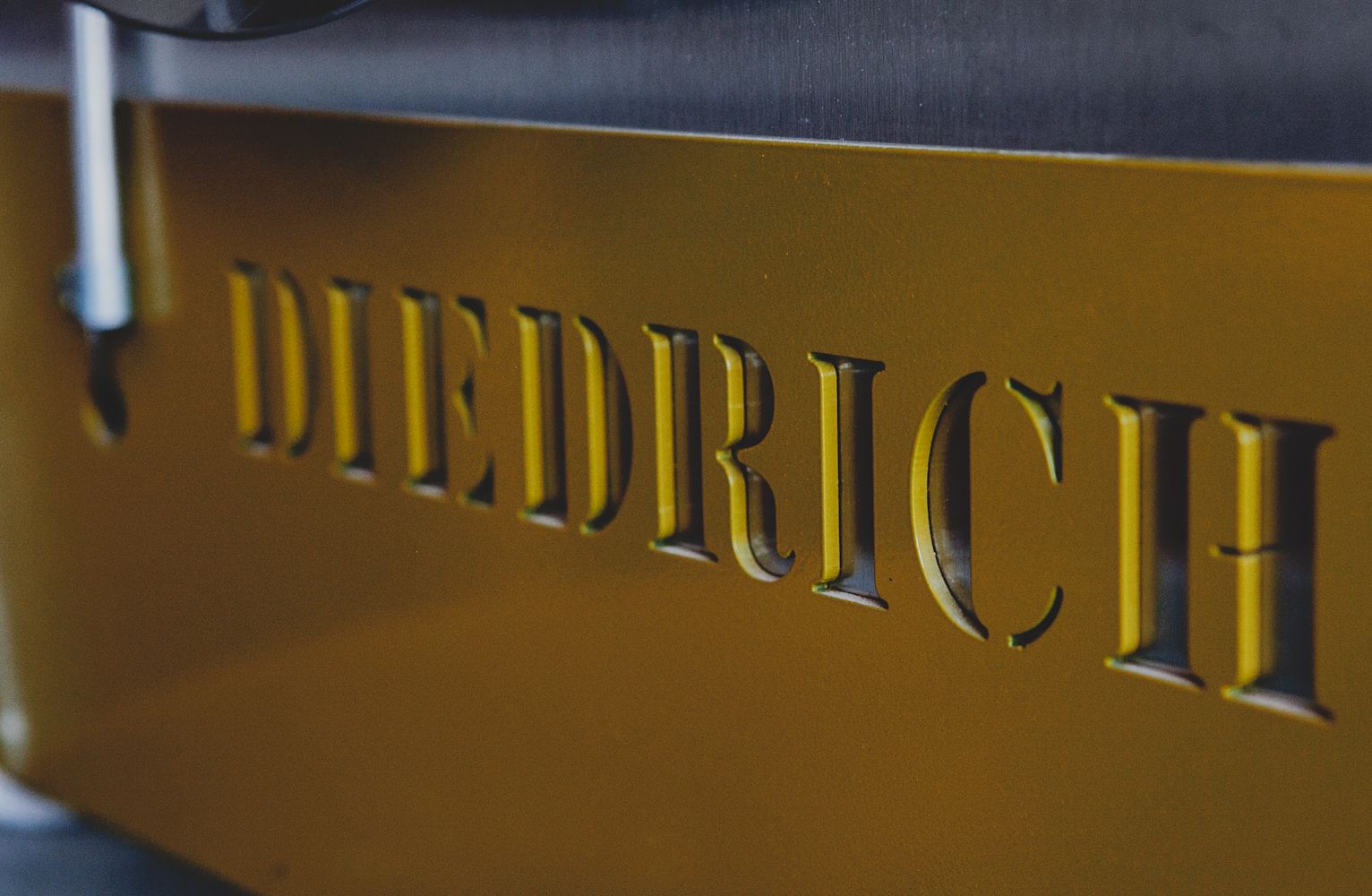 Roasted beans! About to be ground...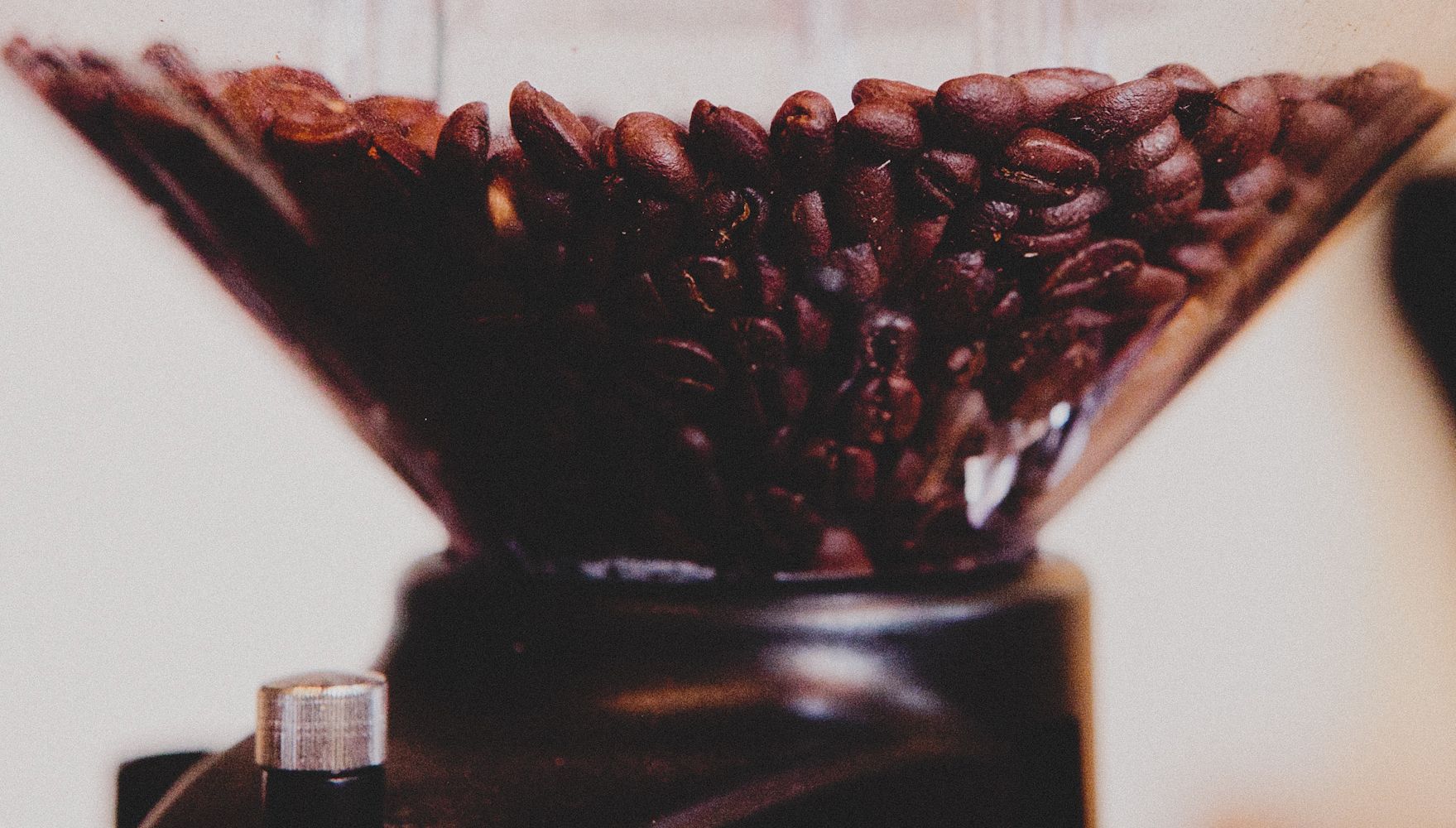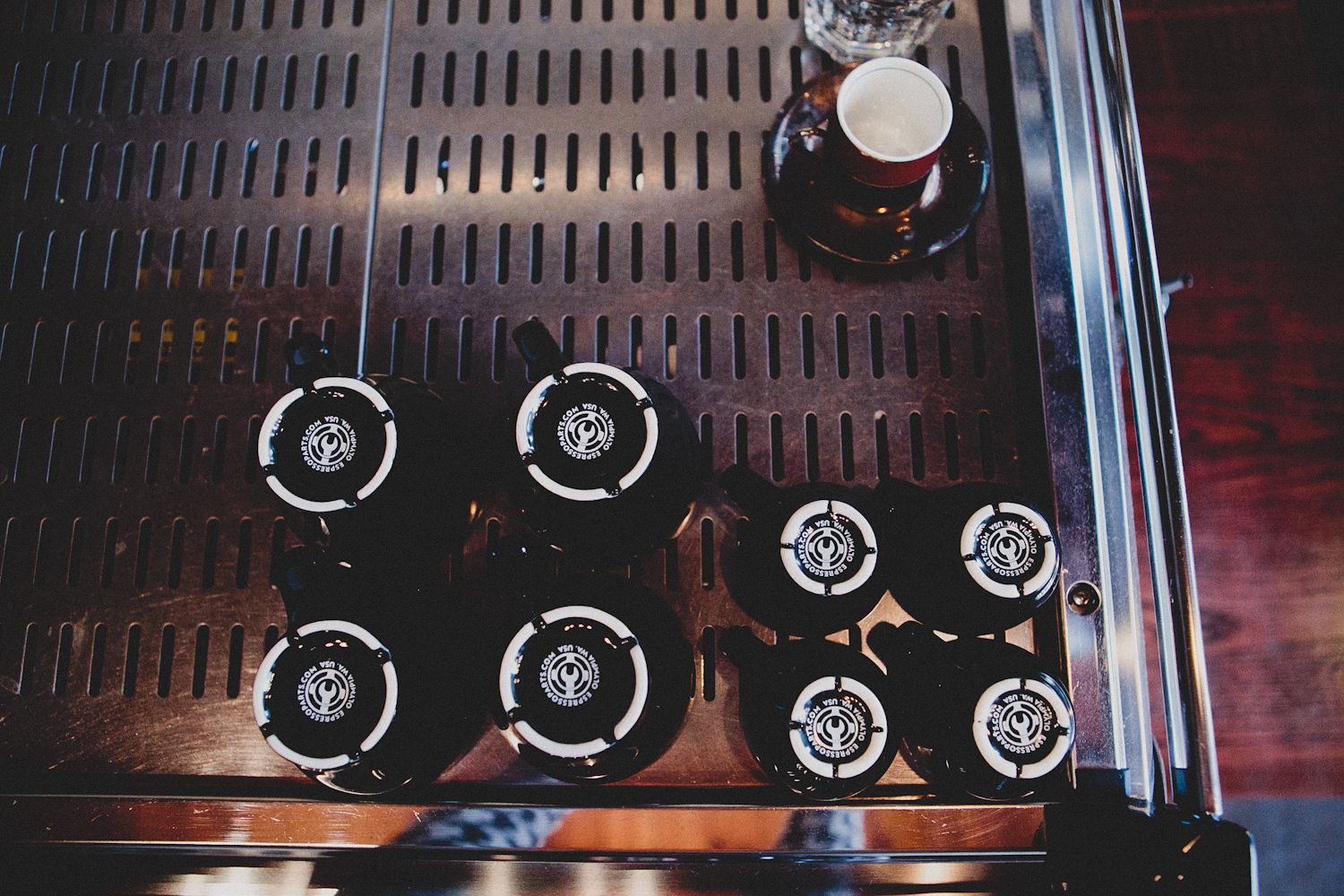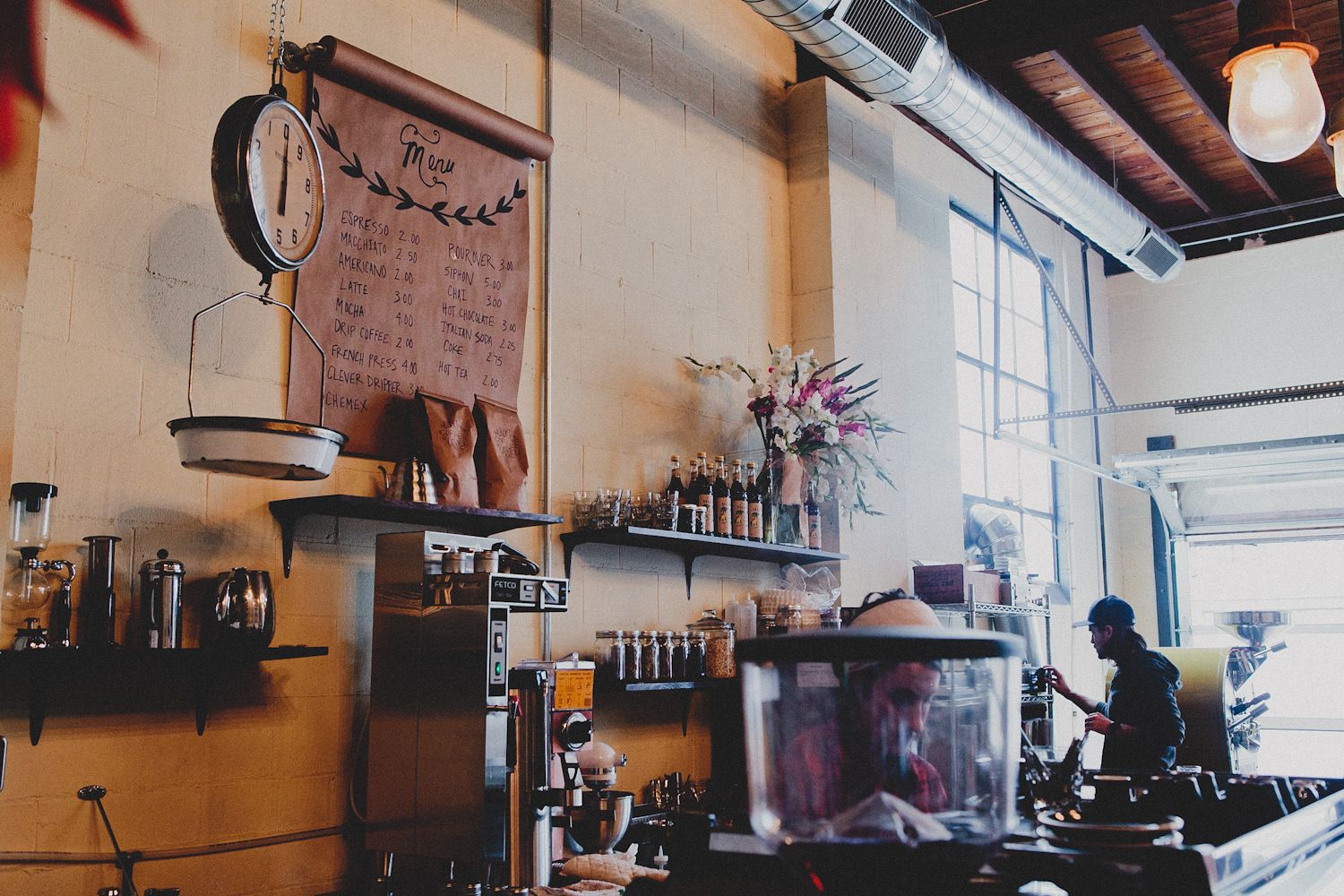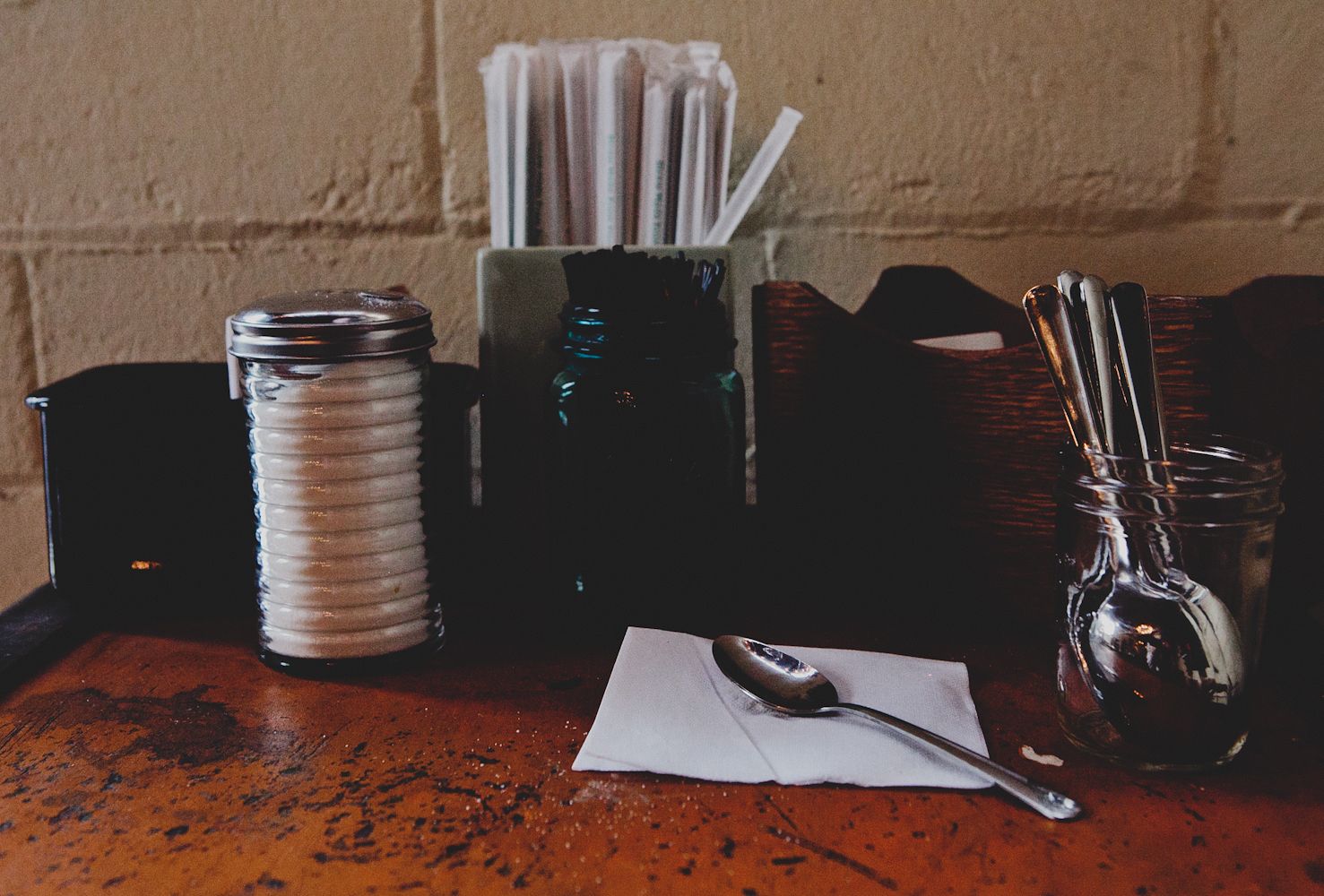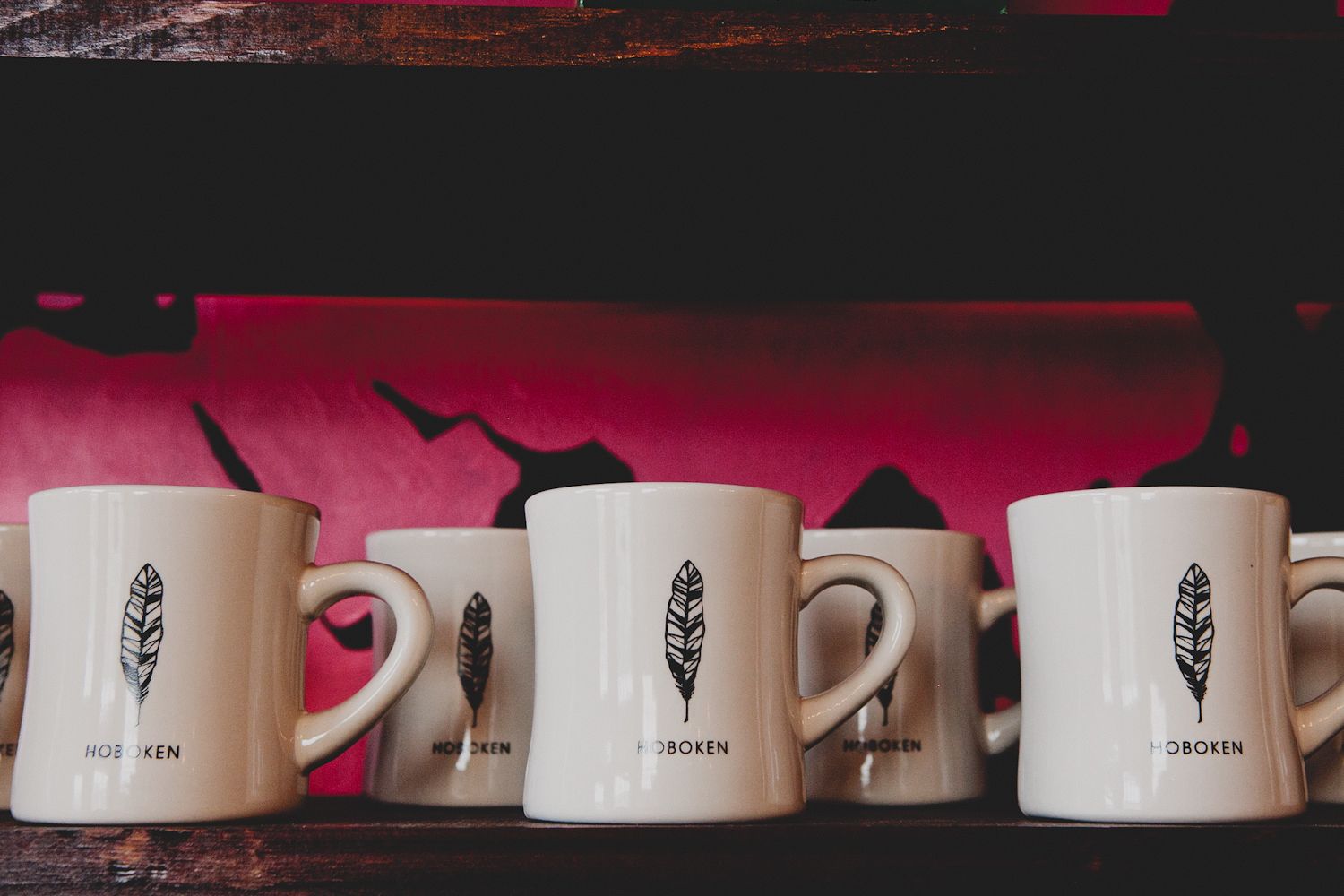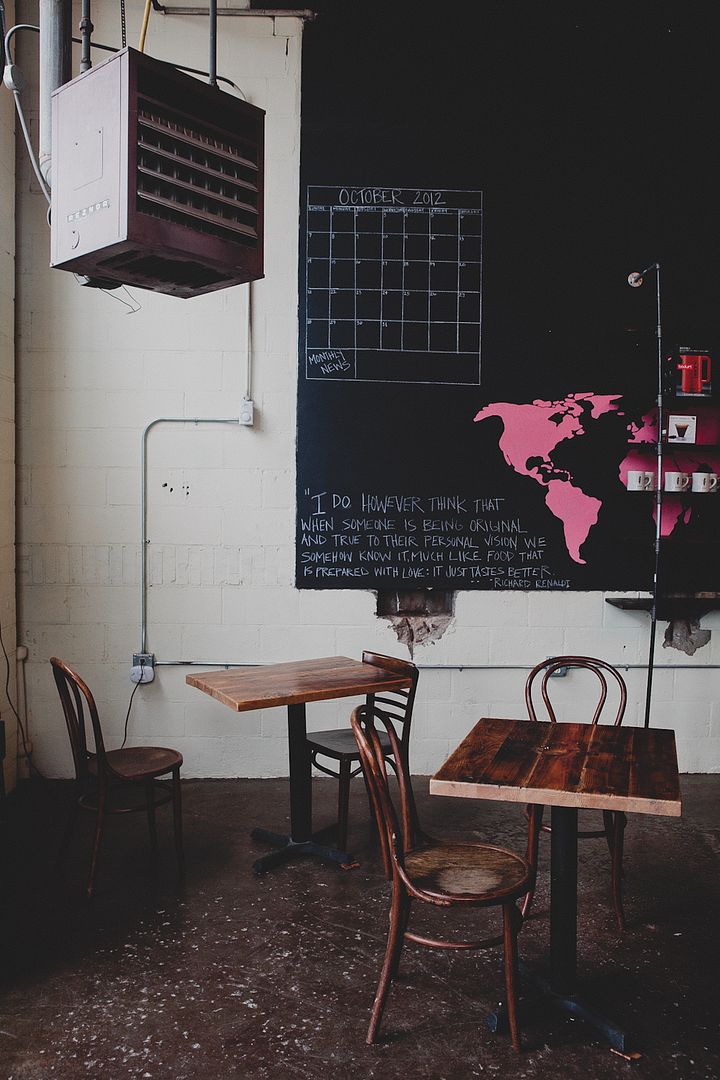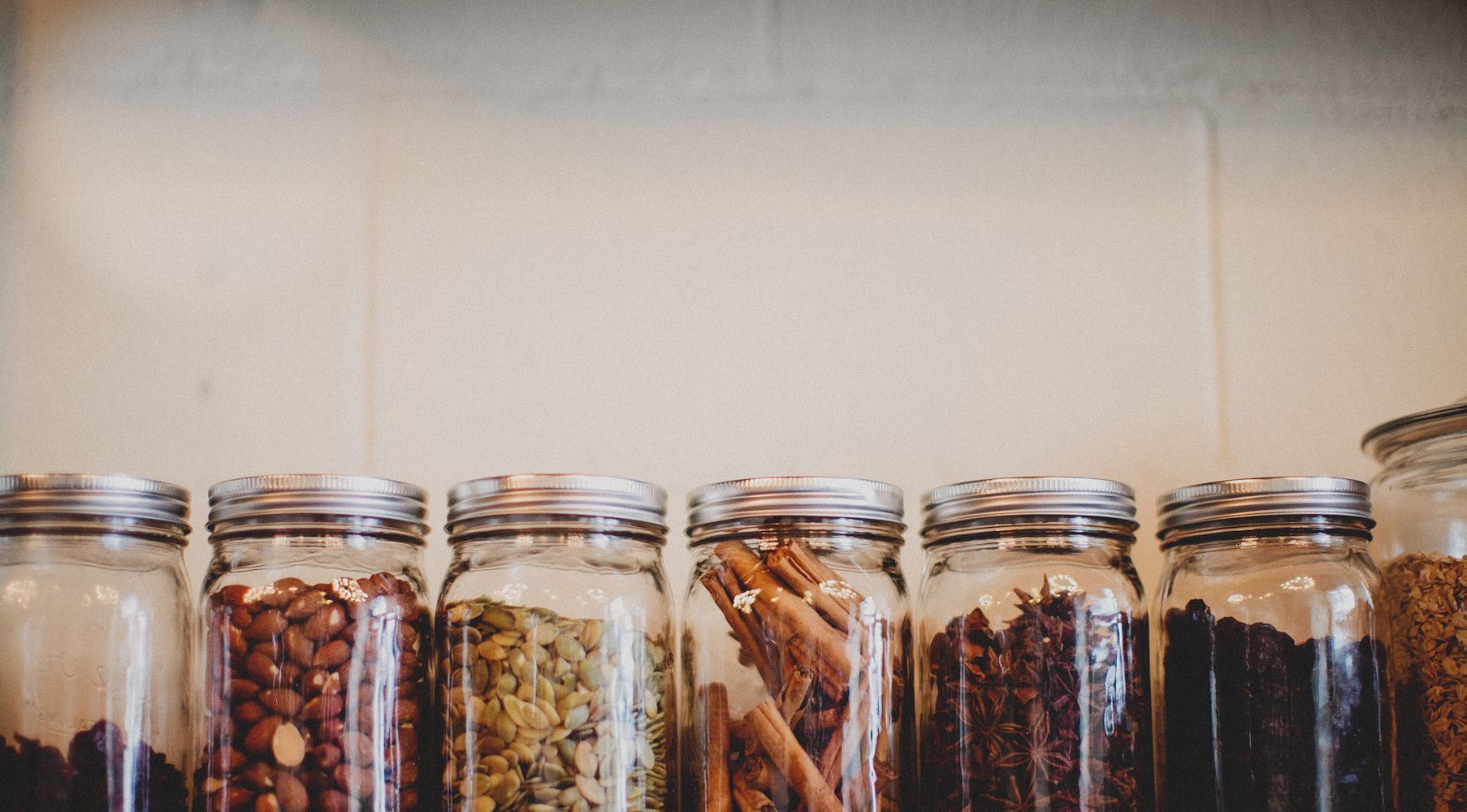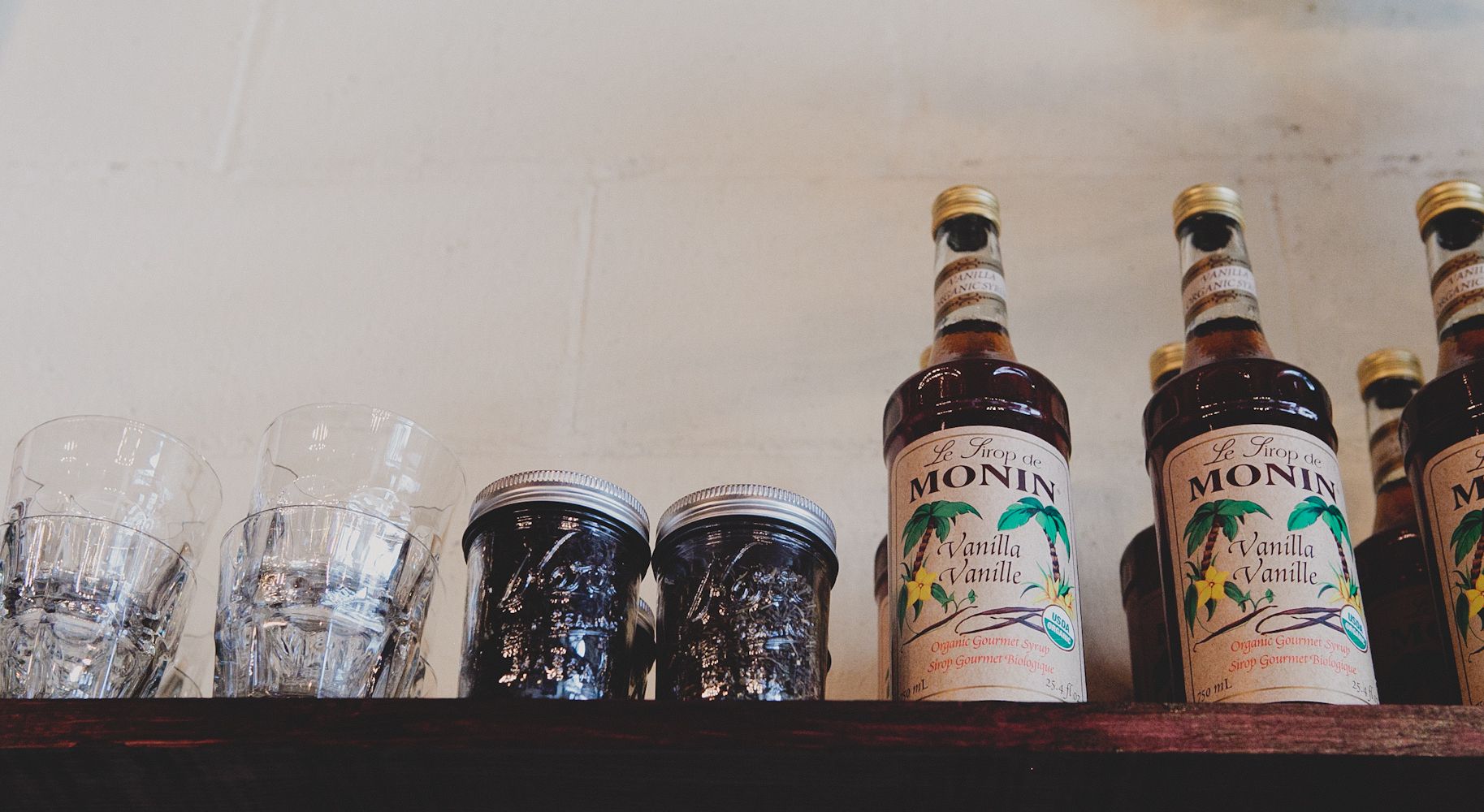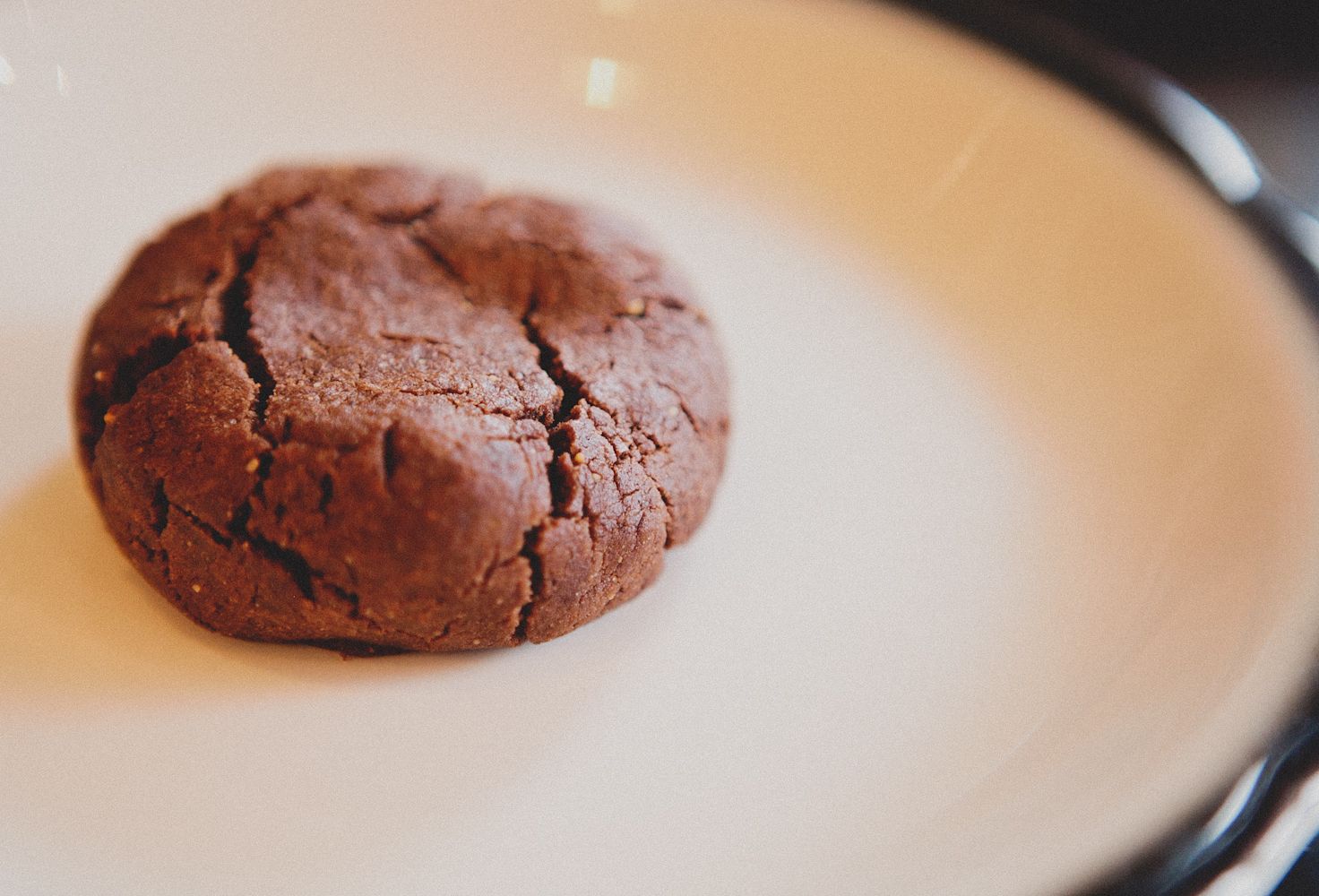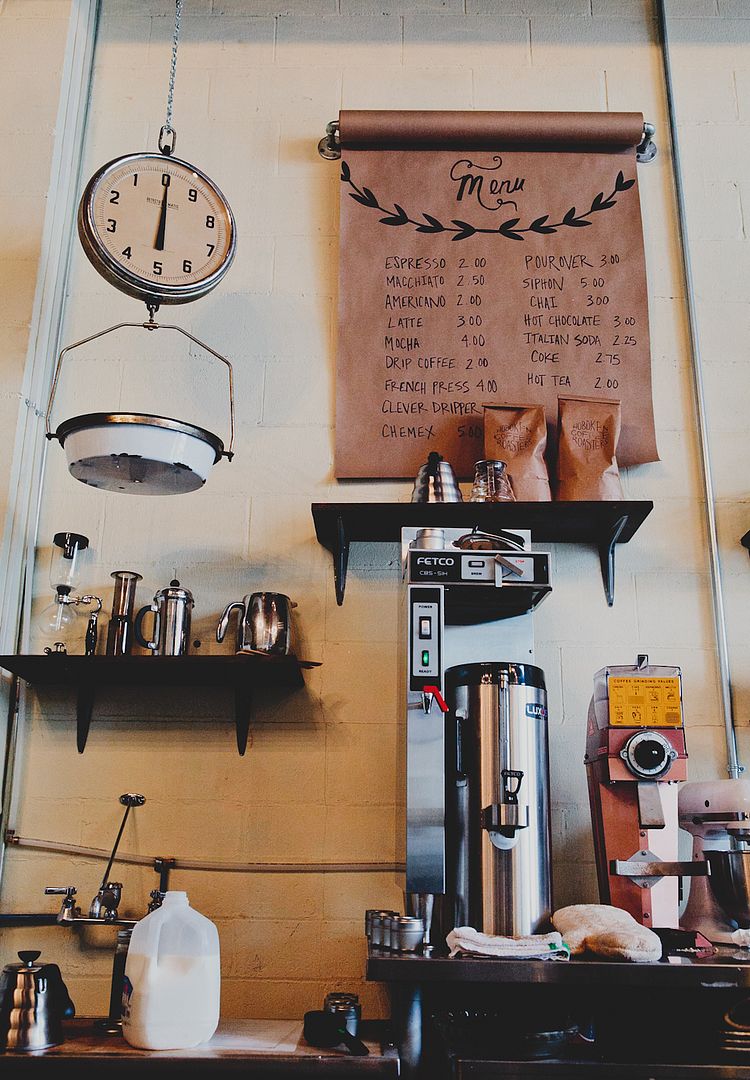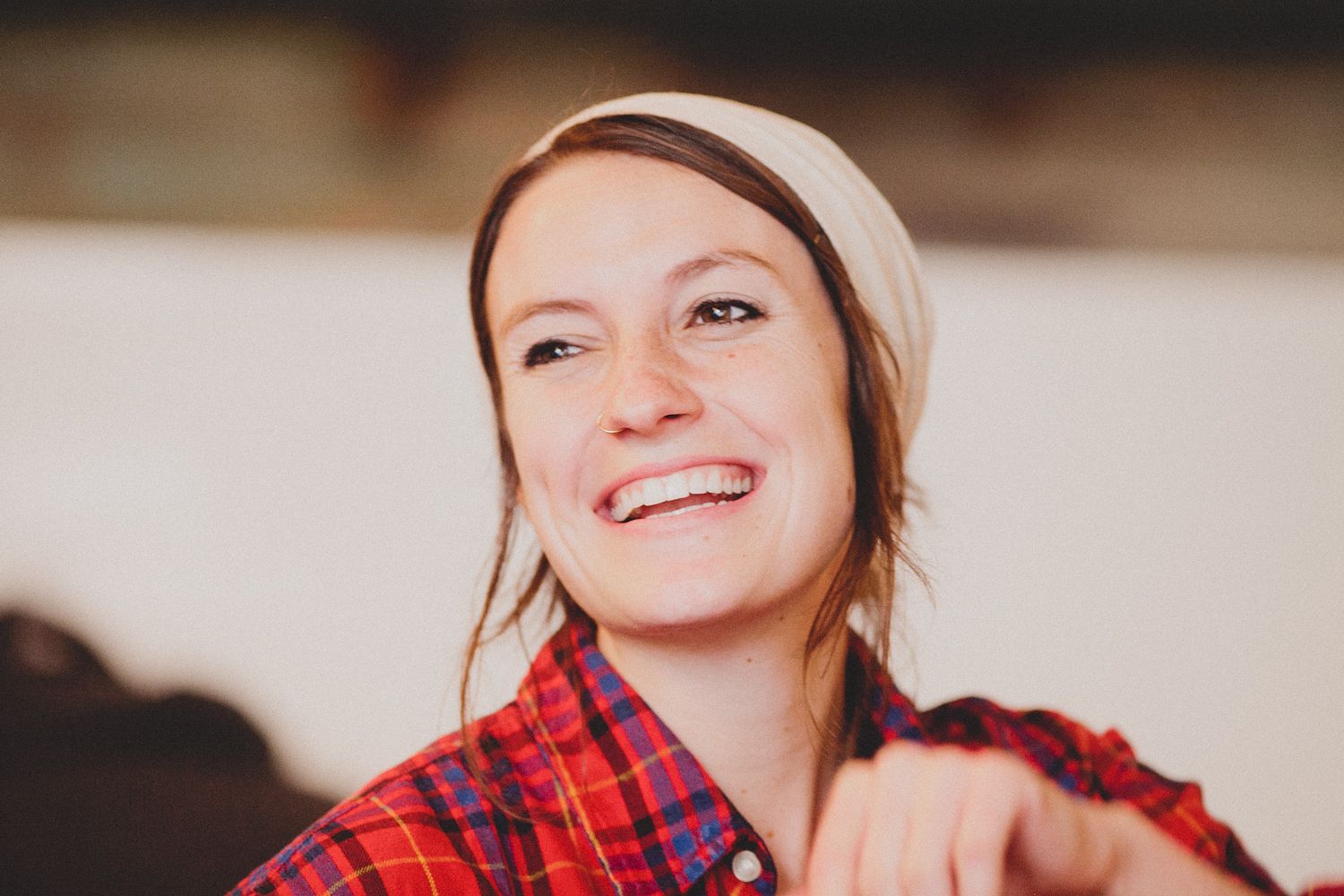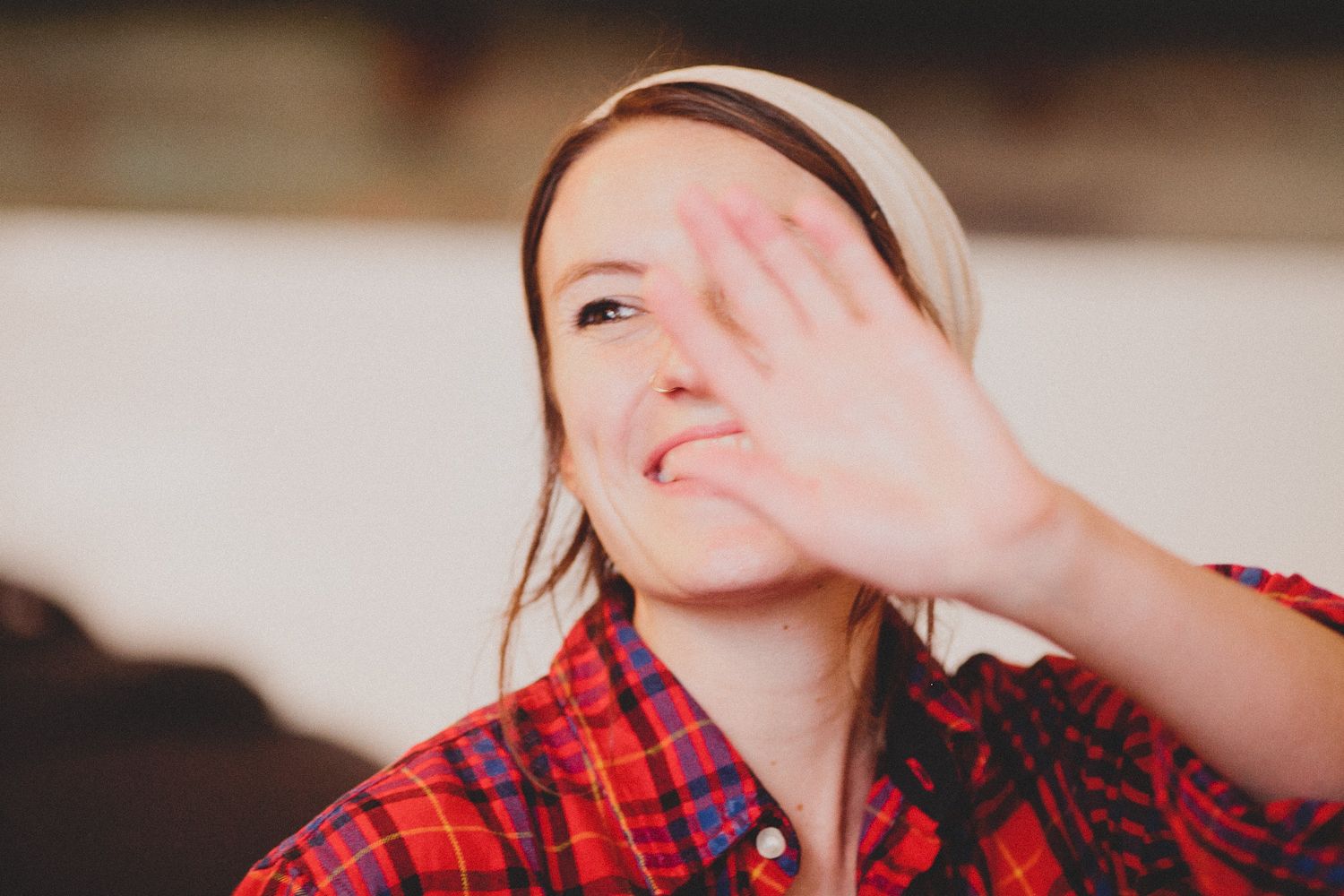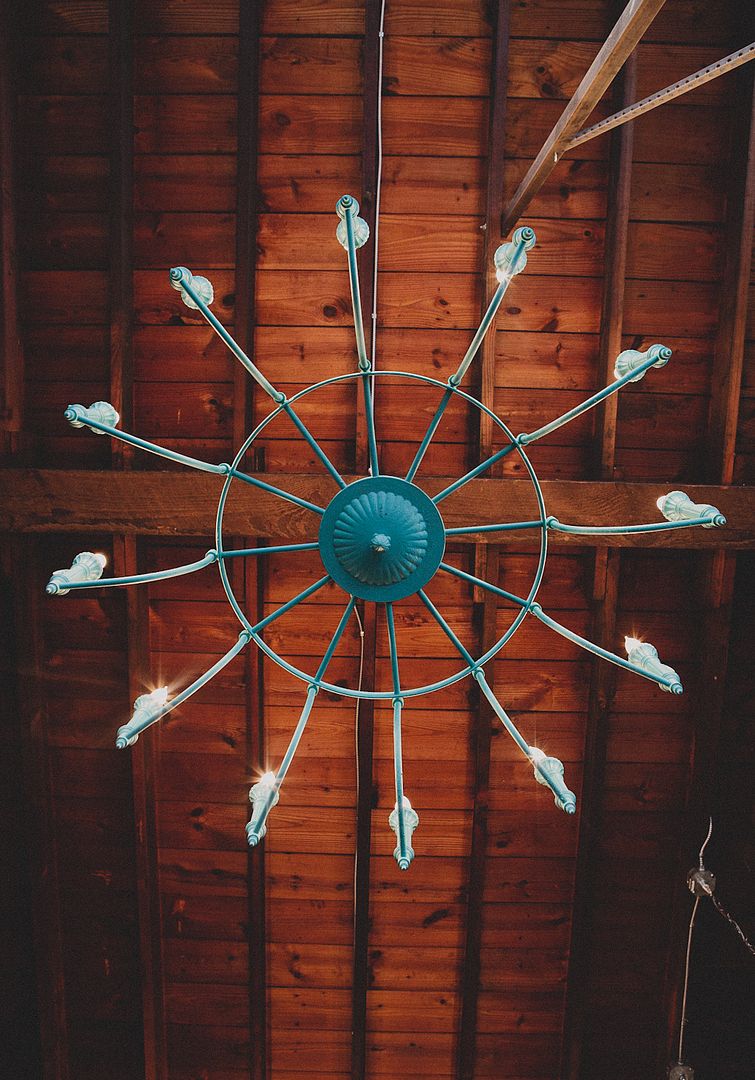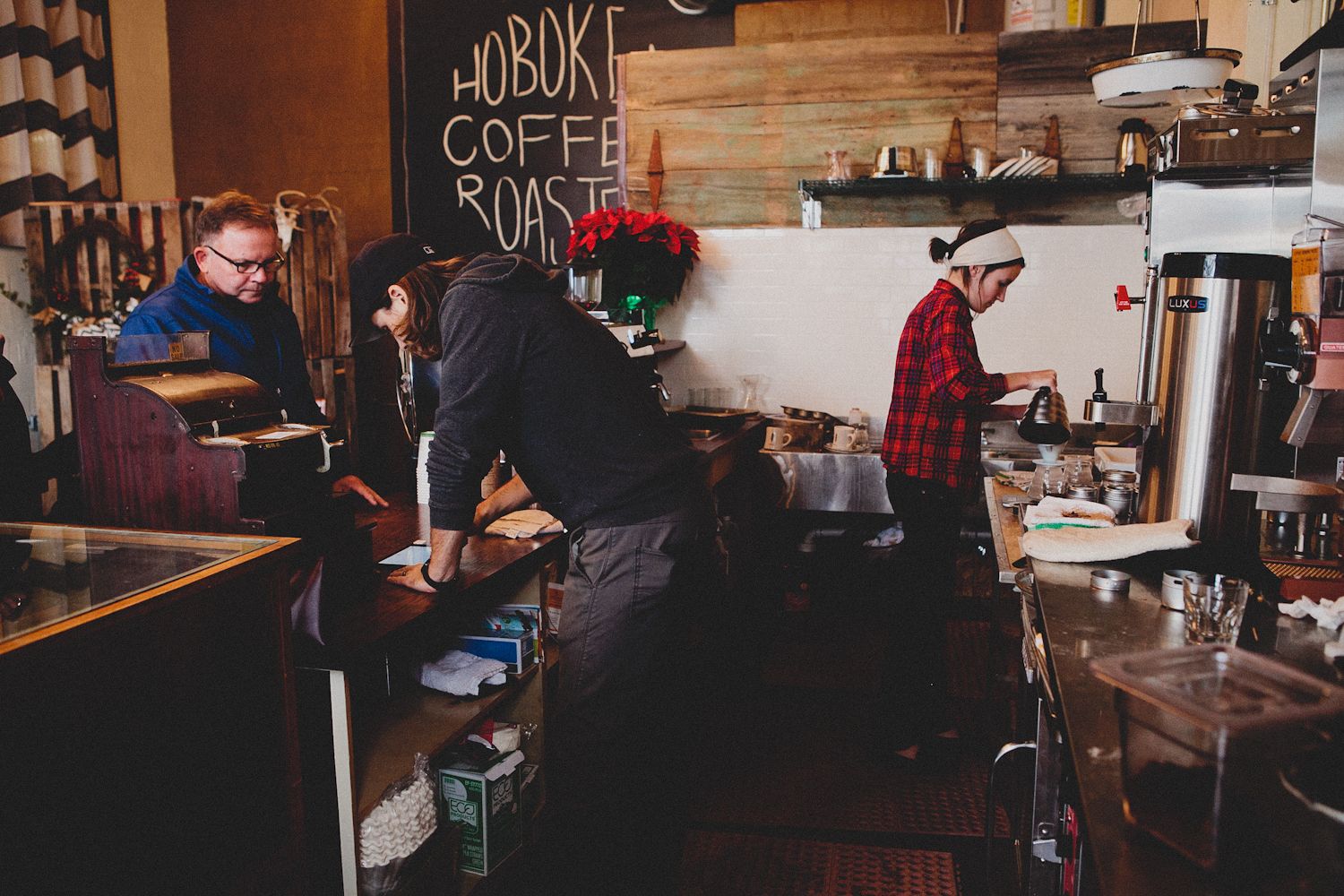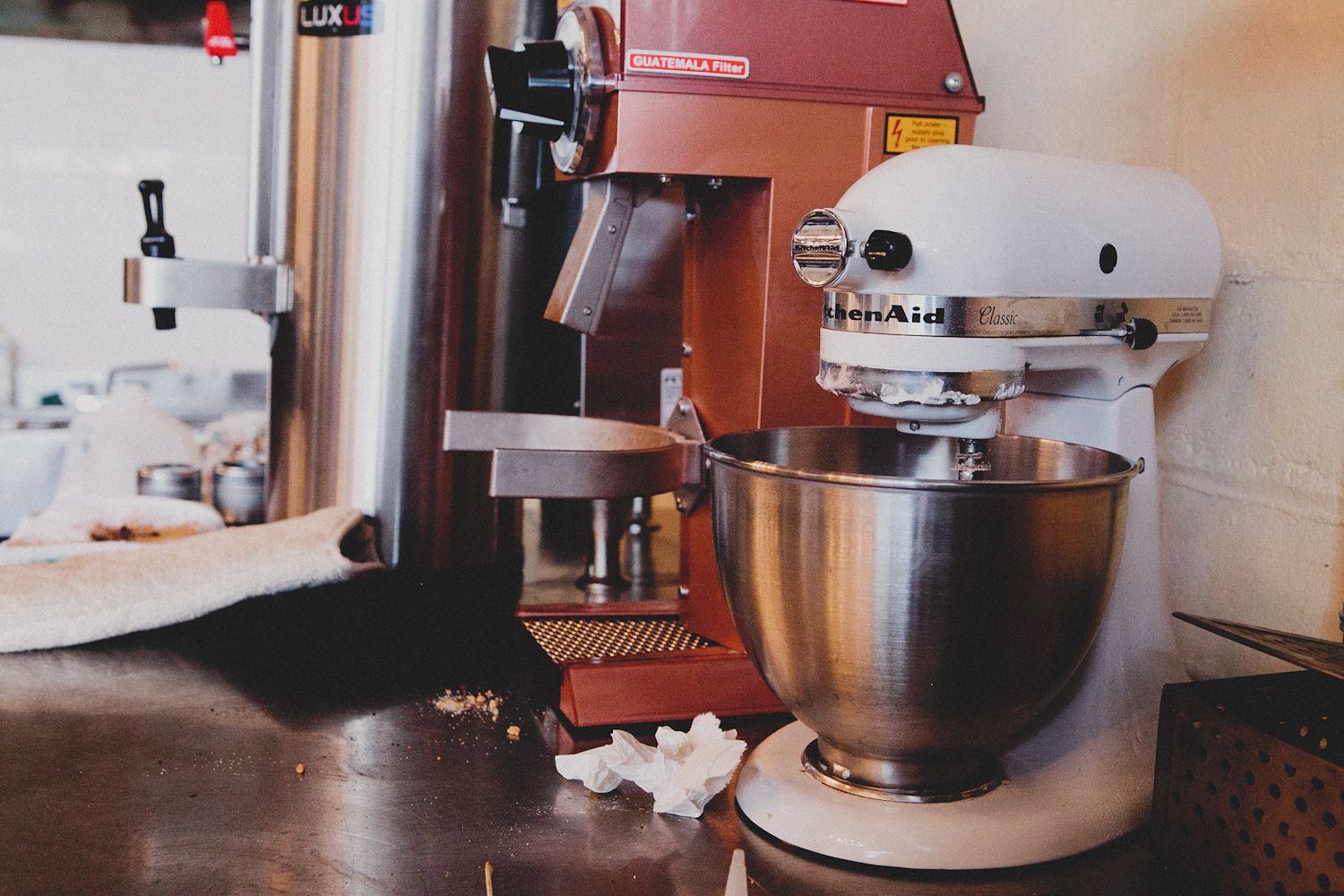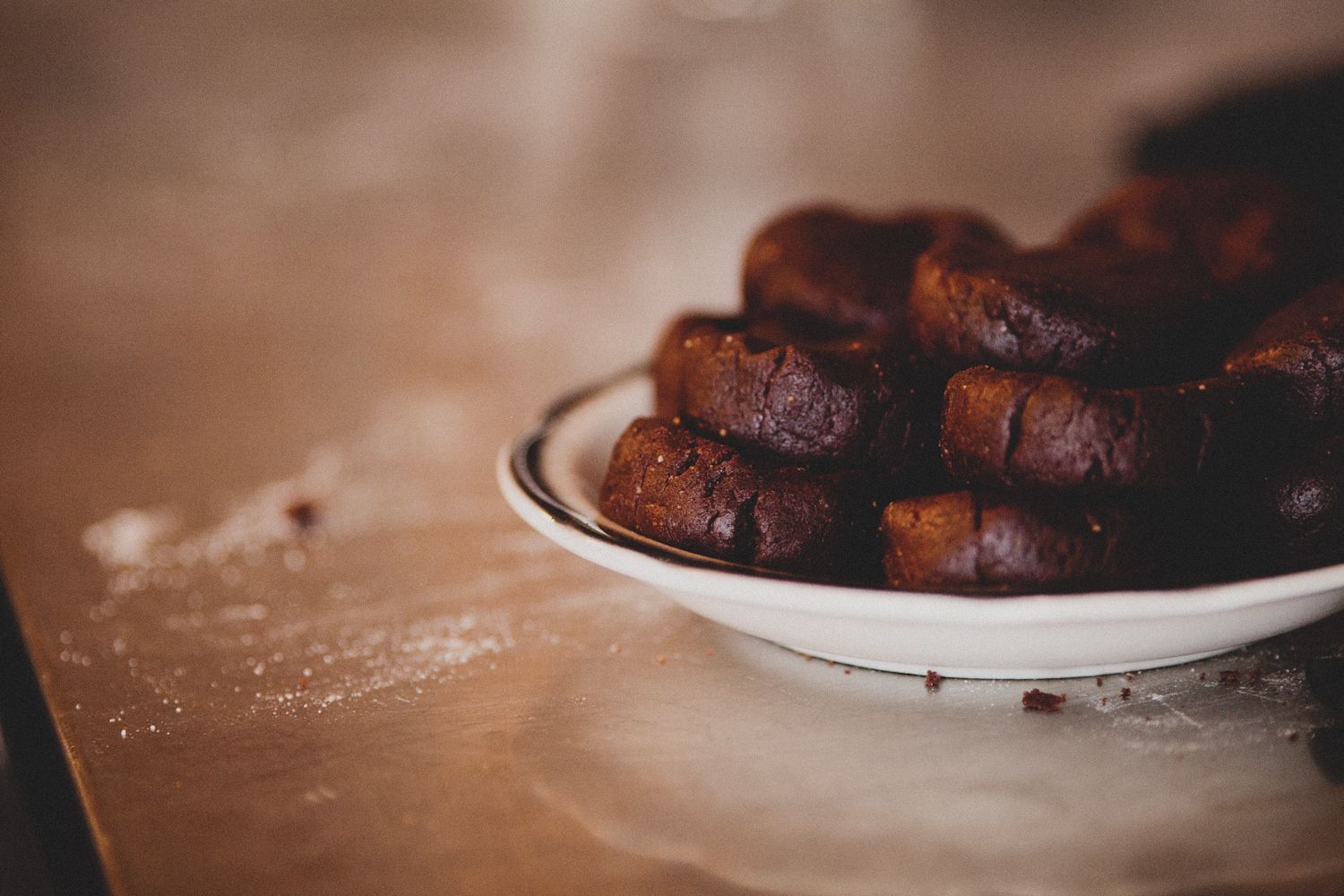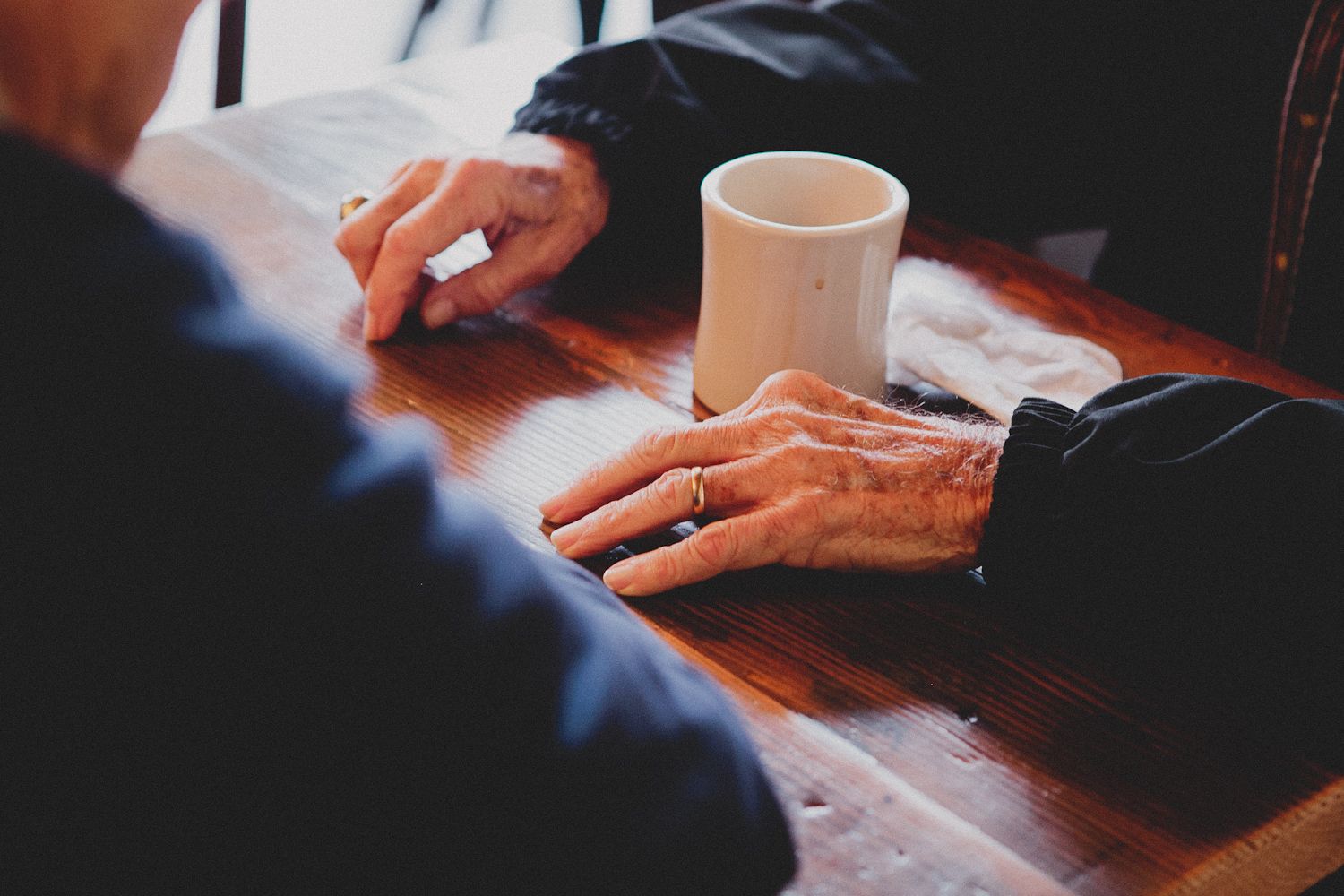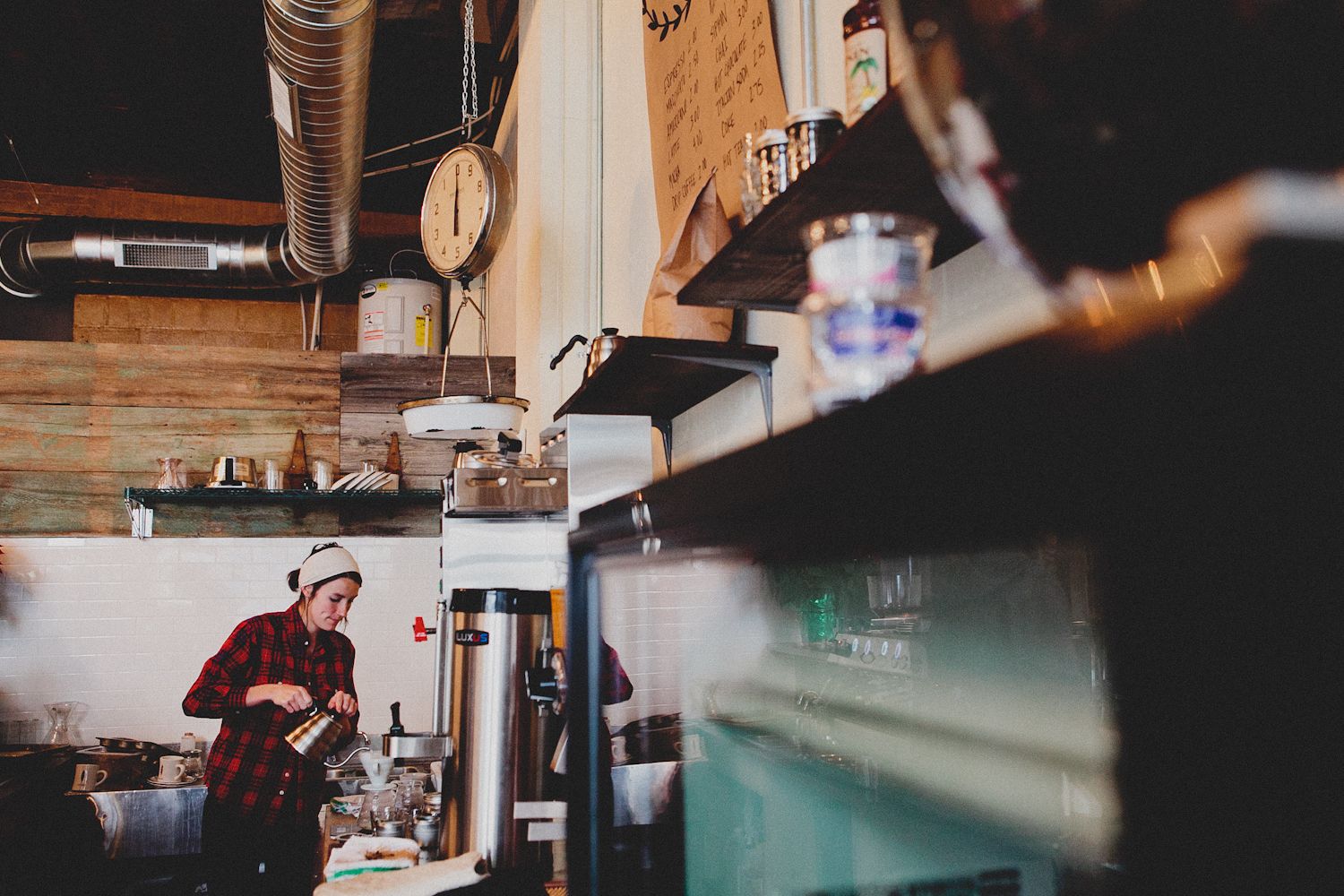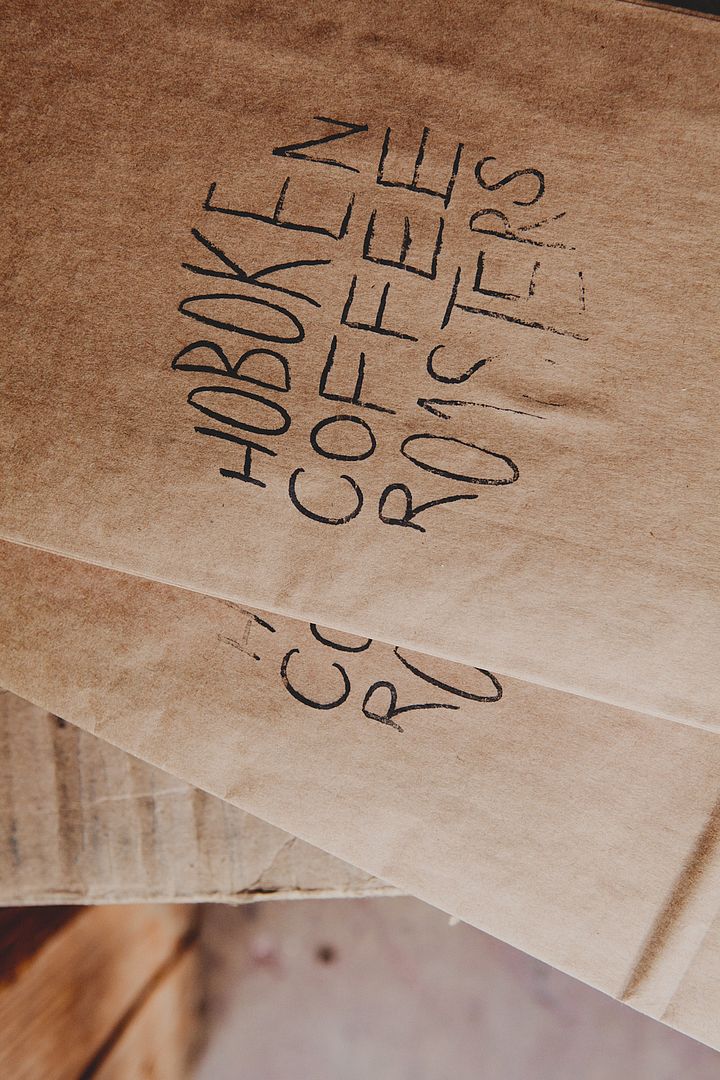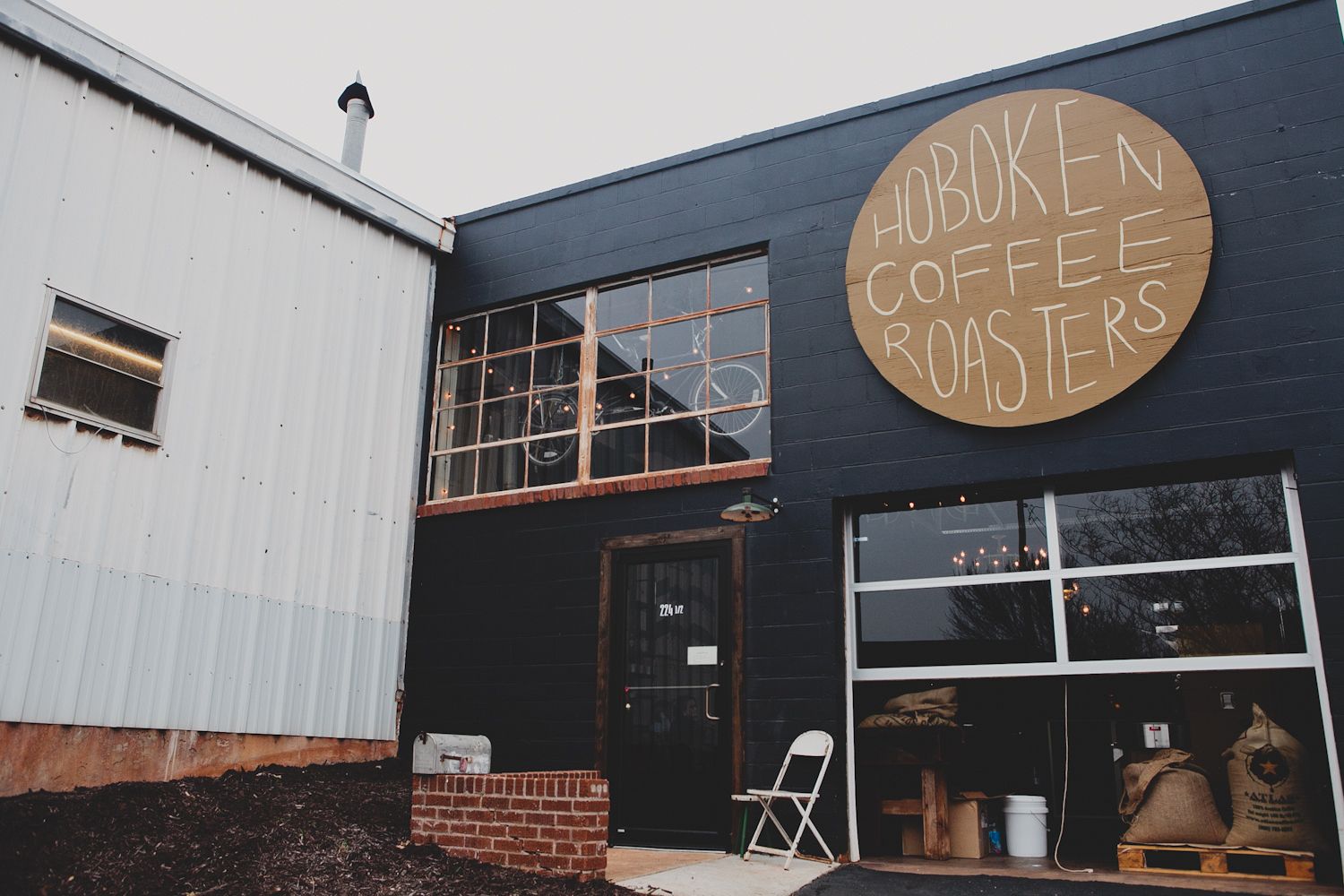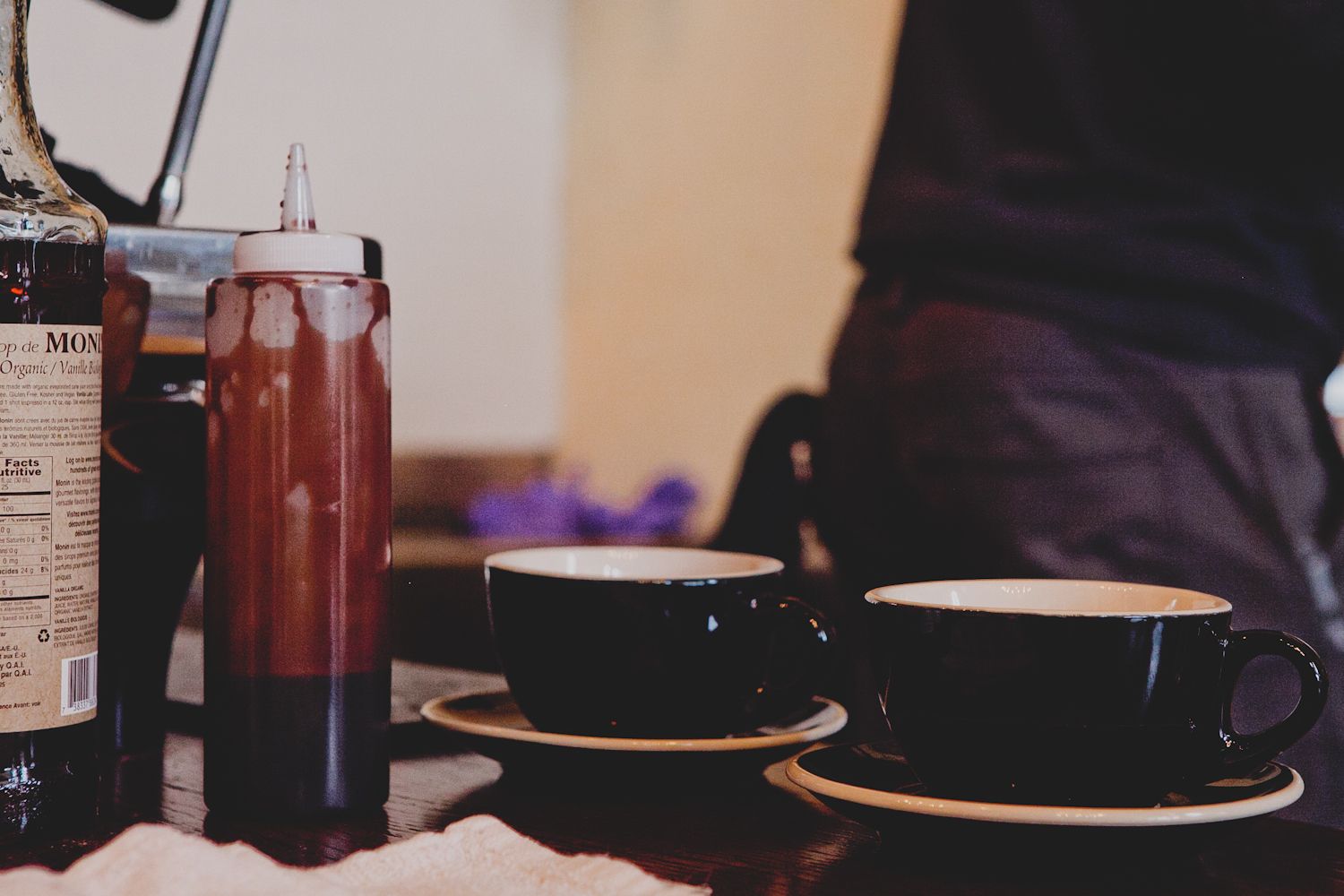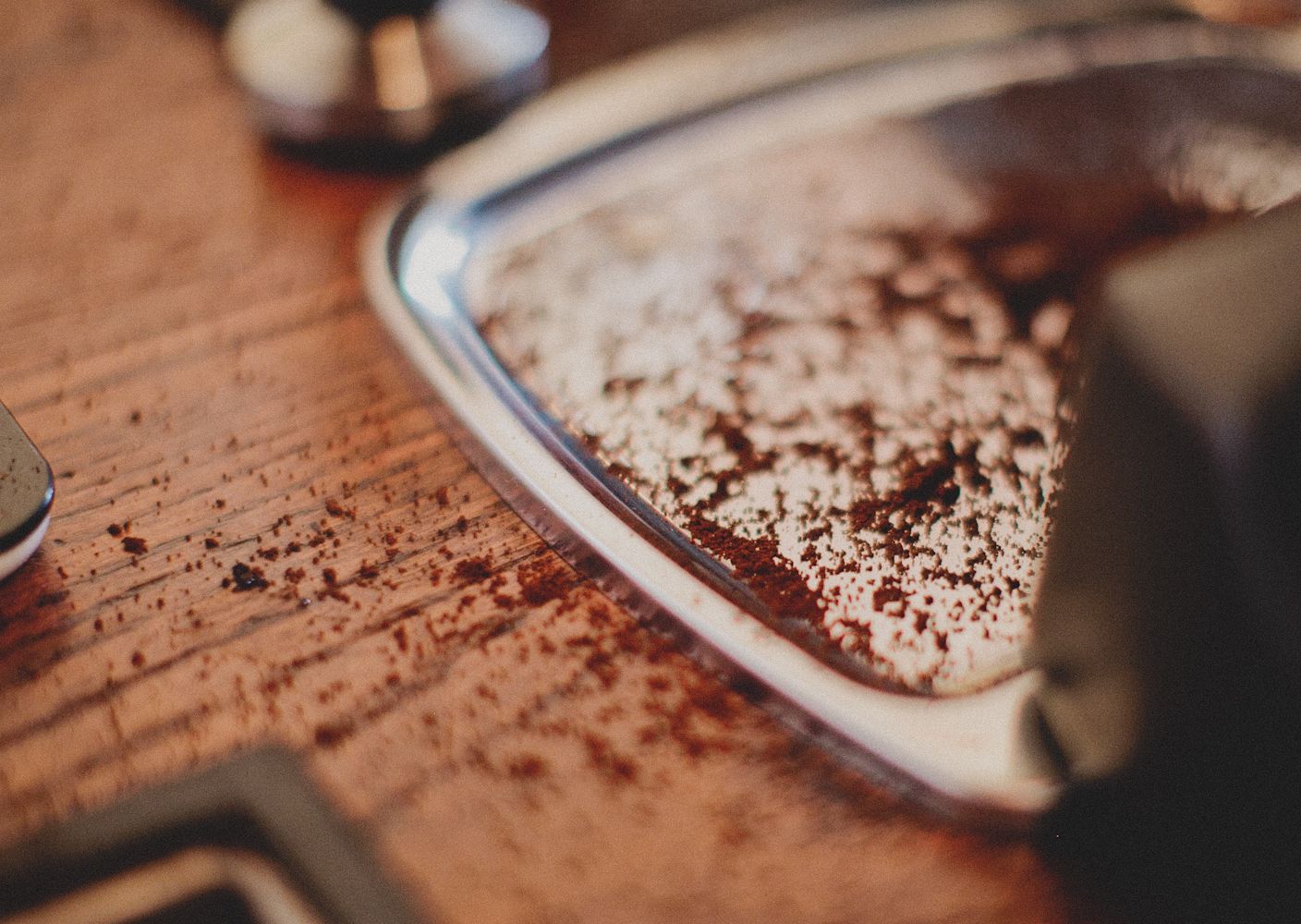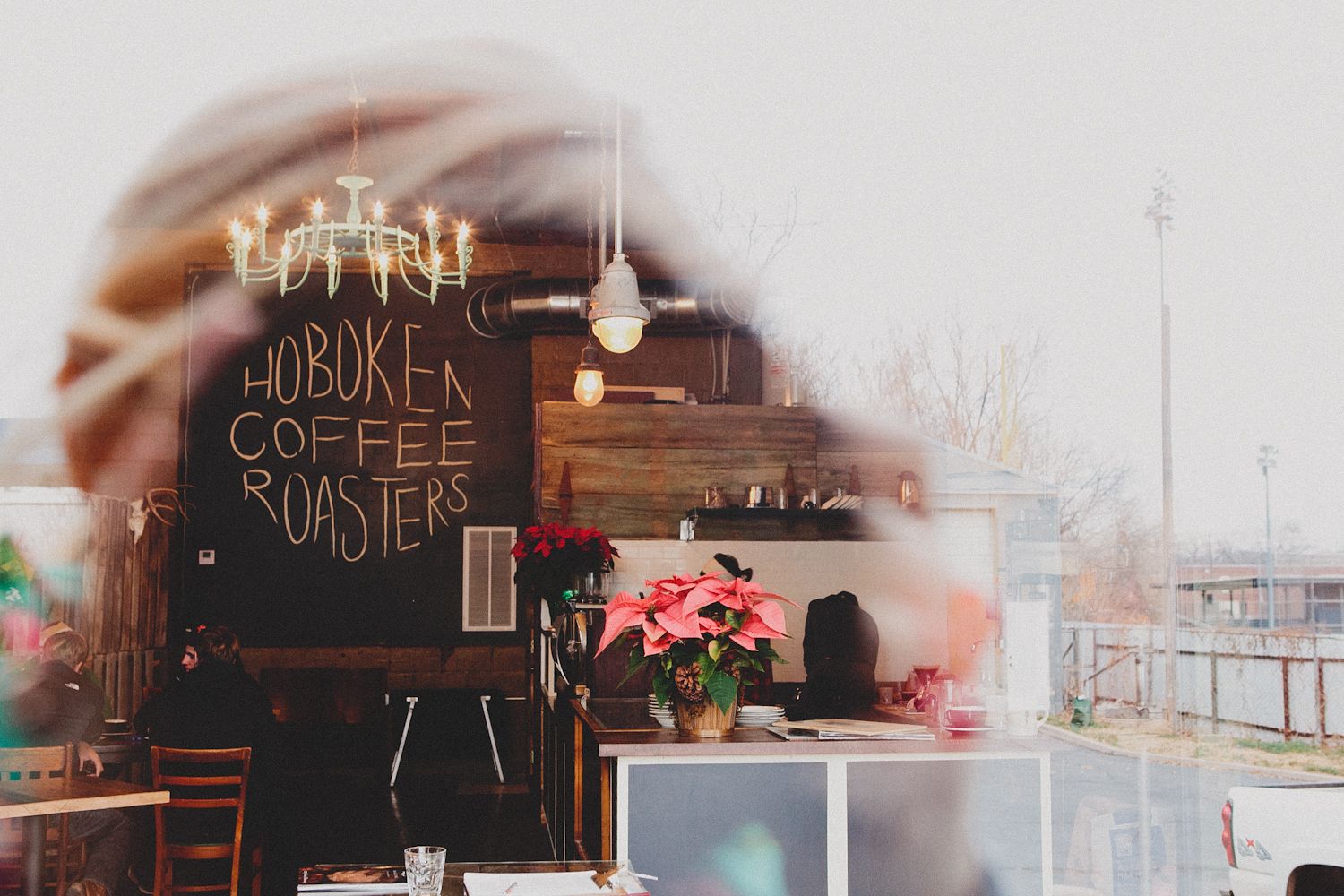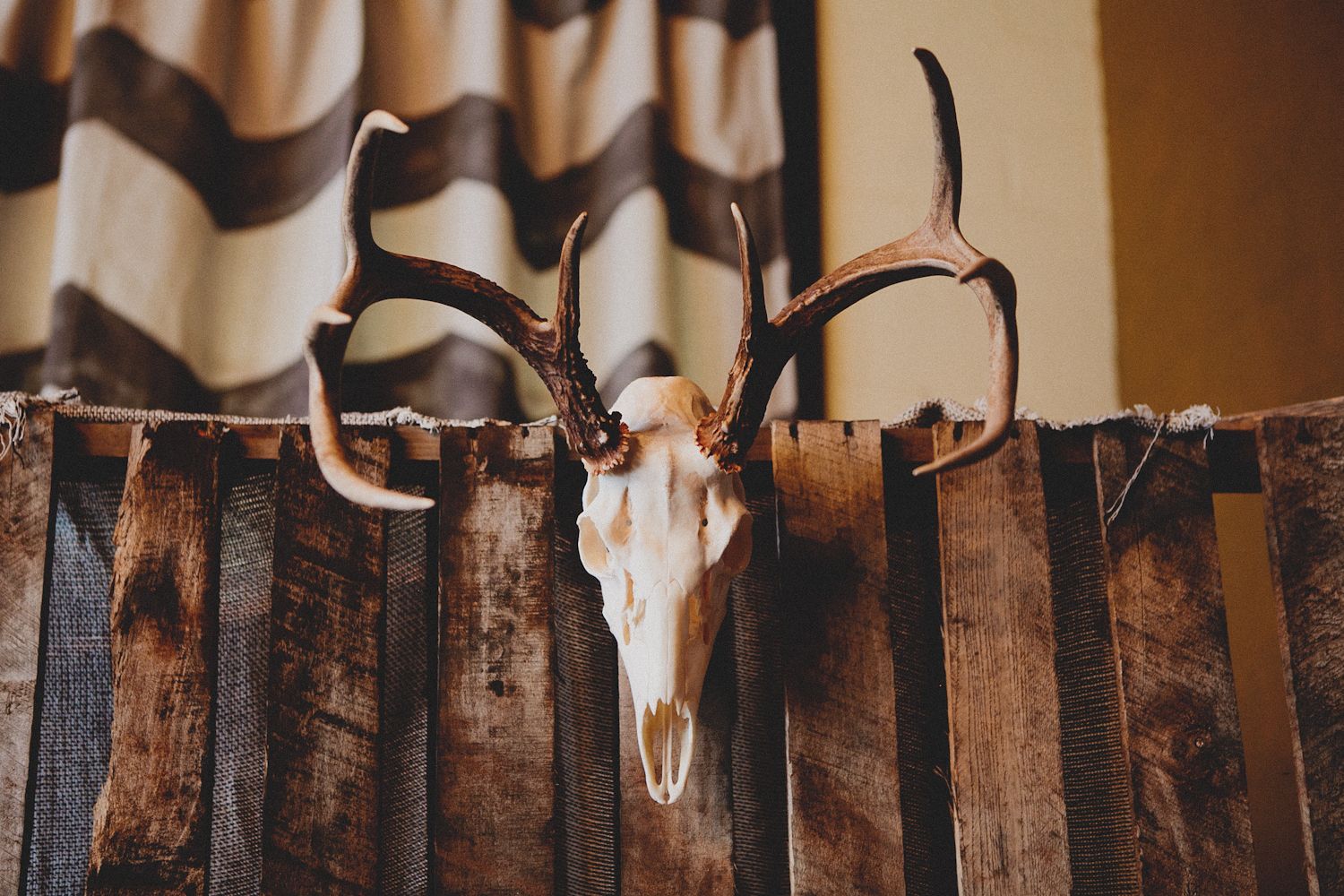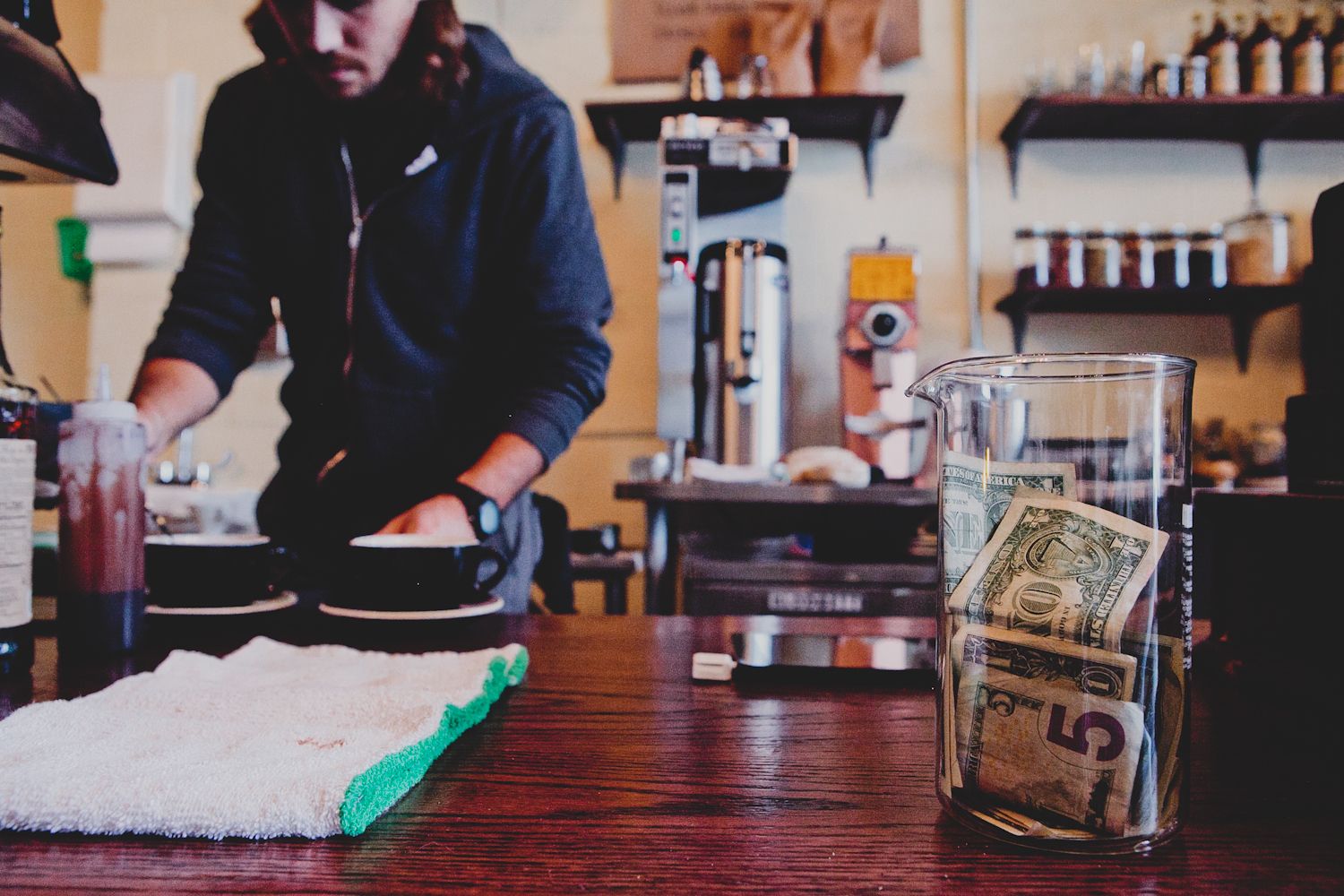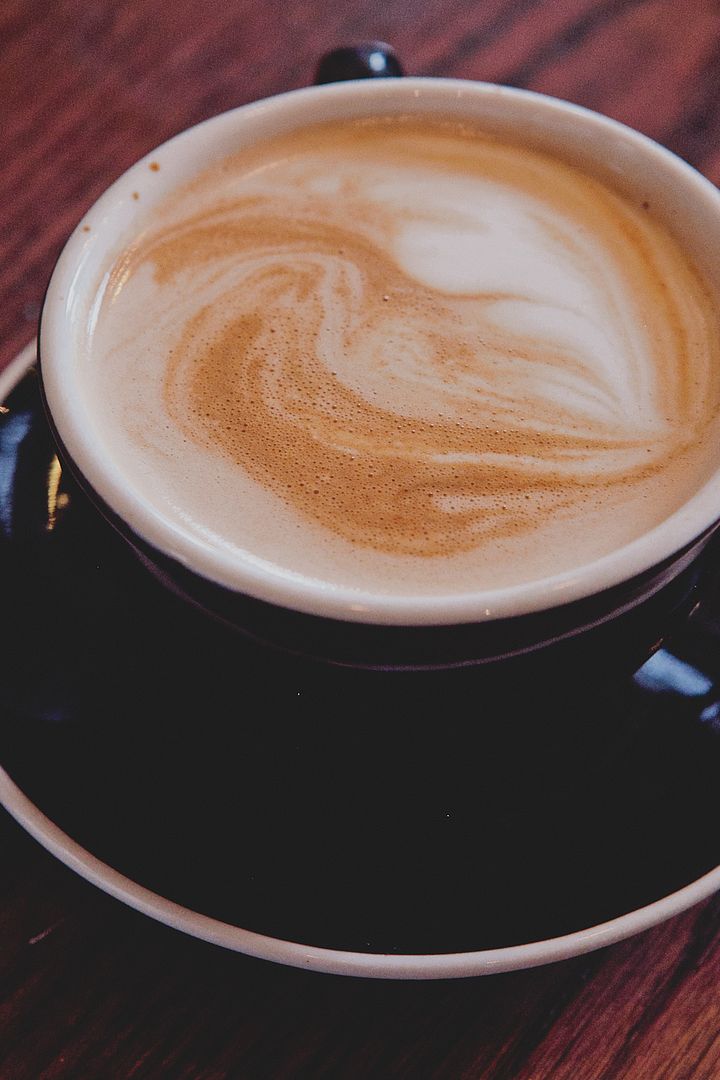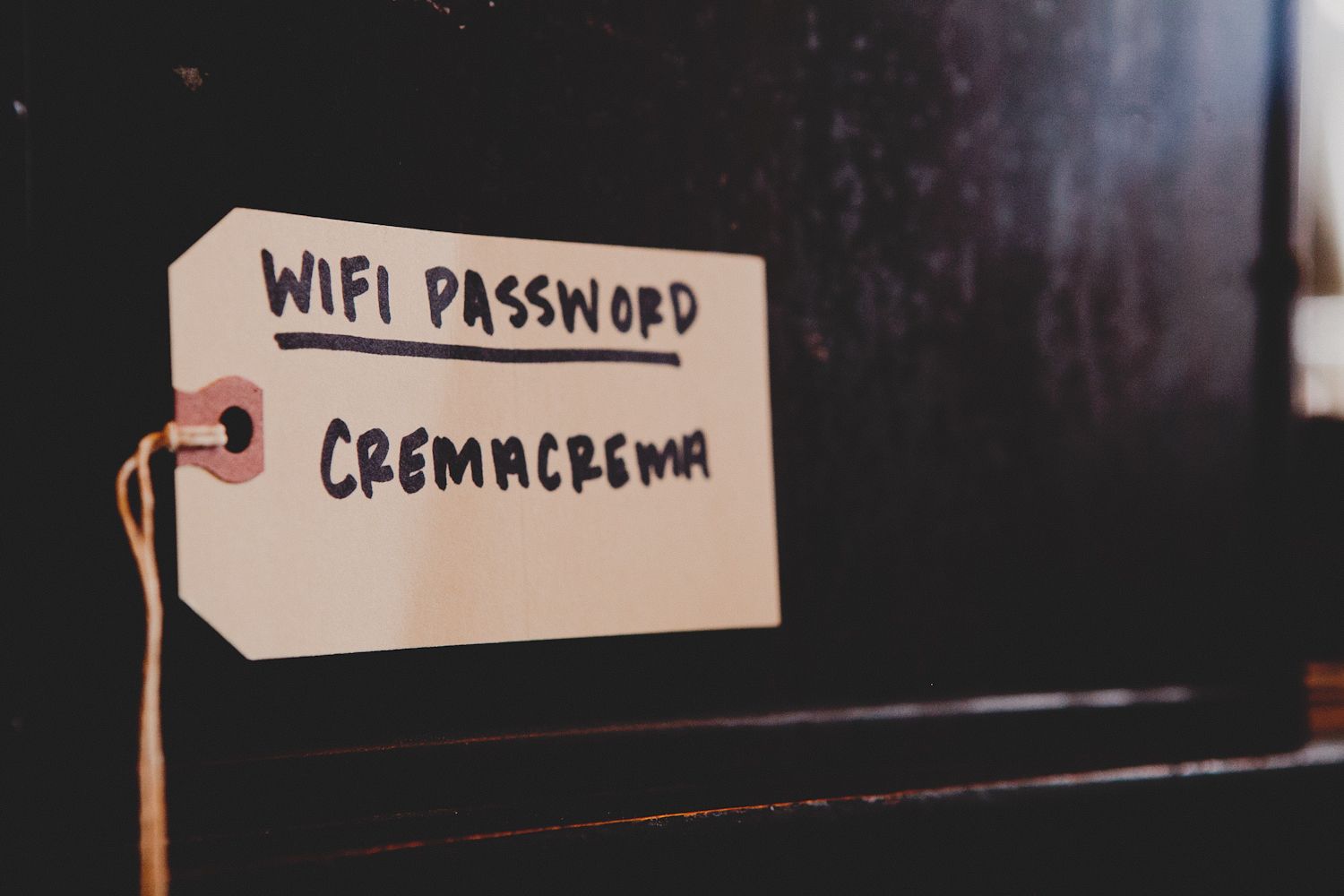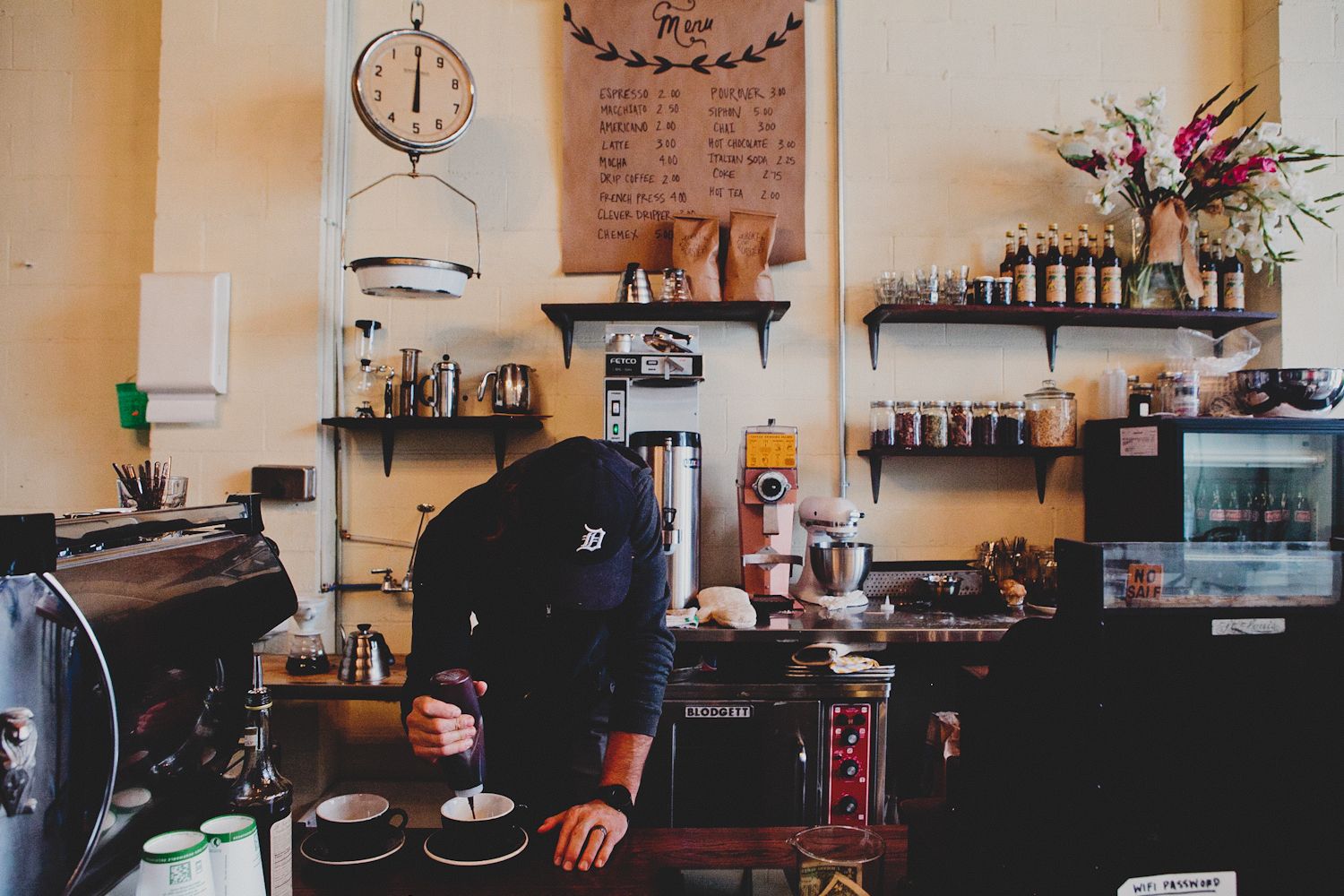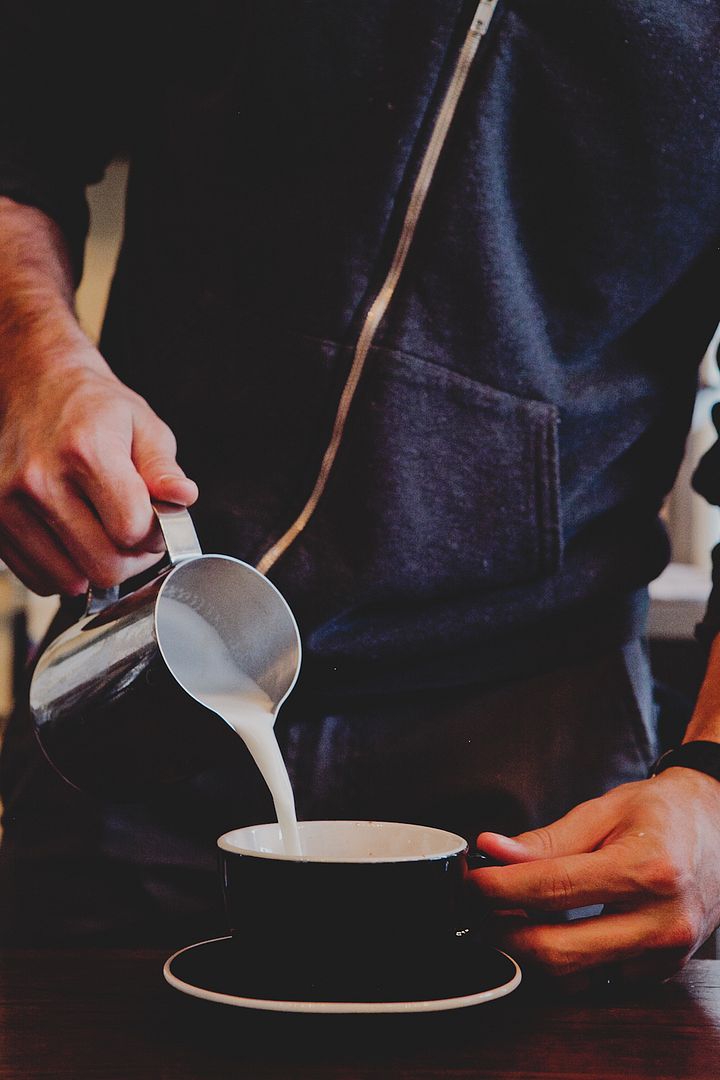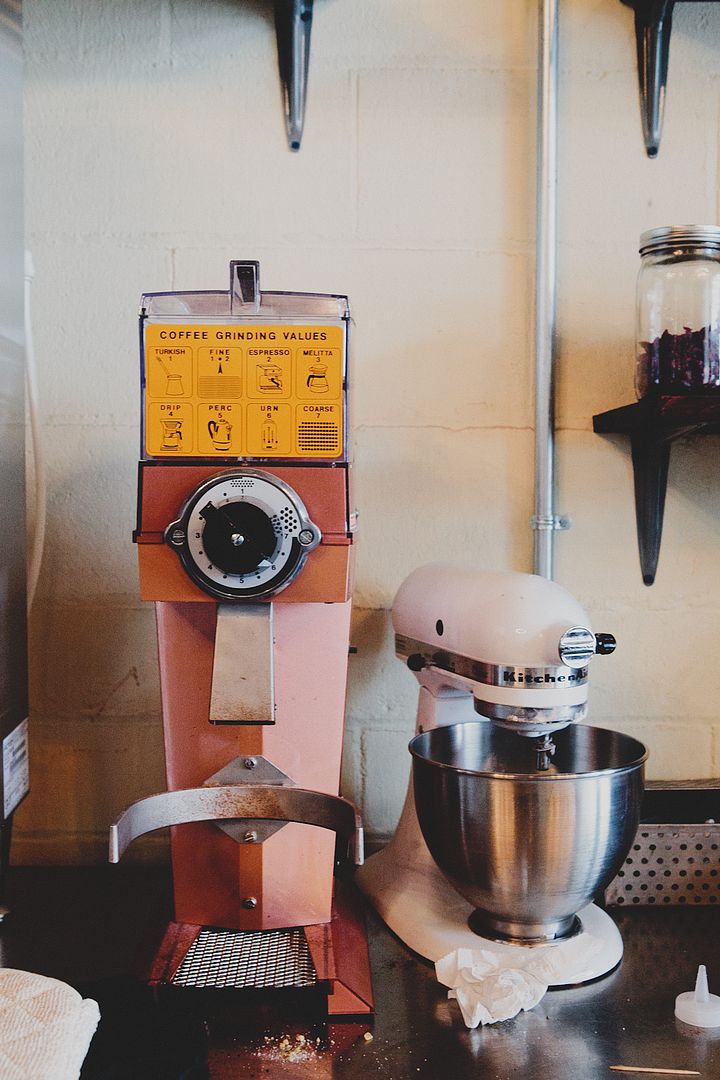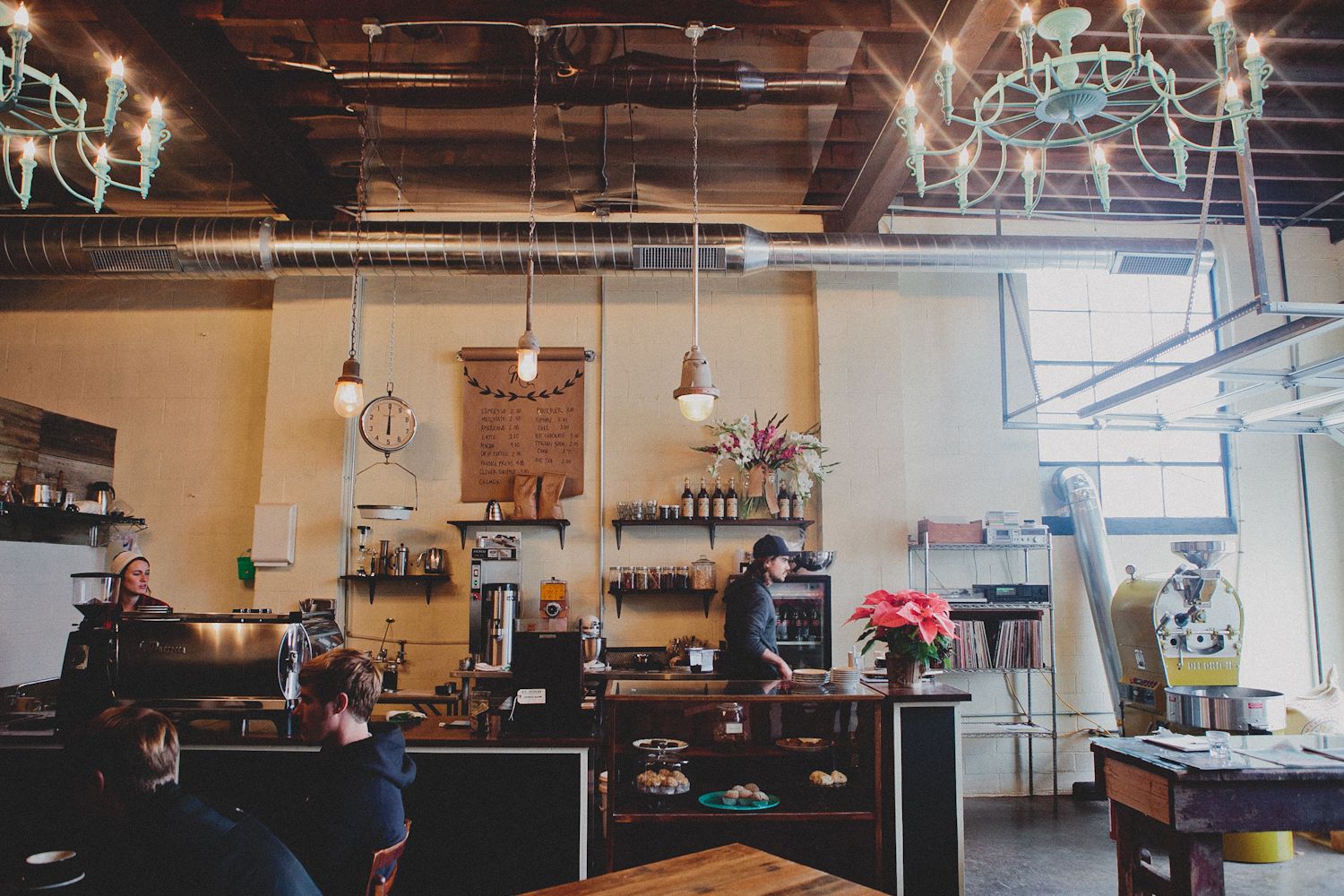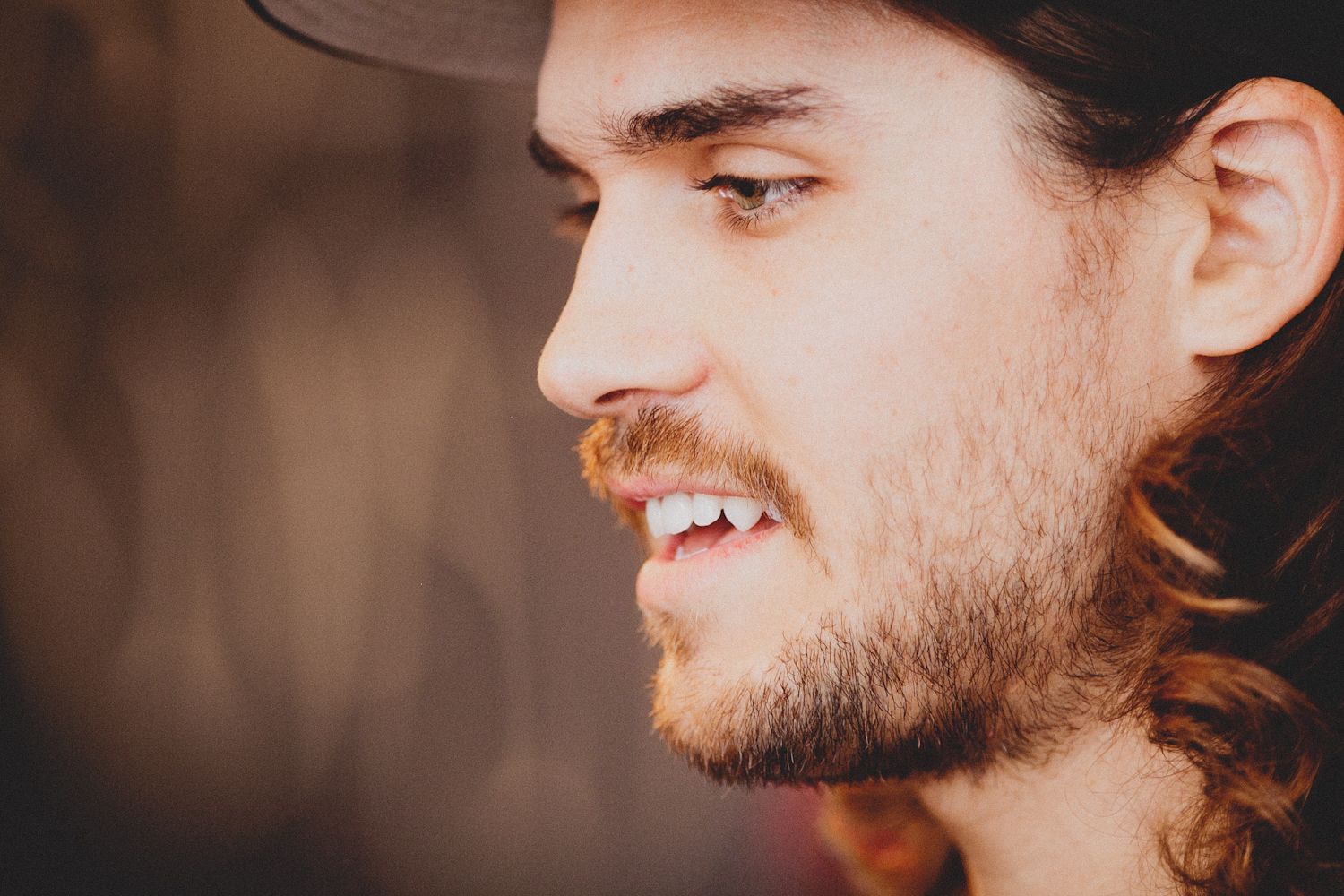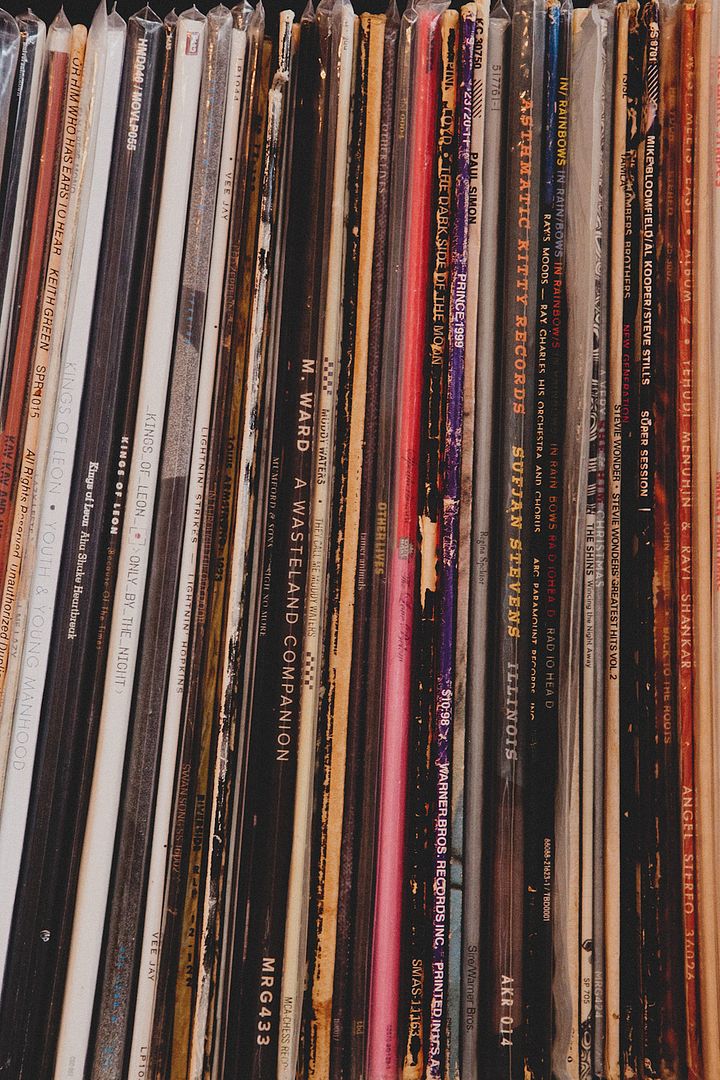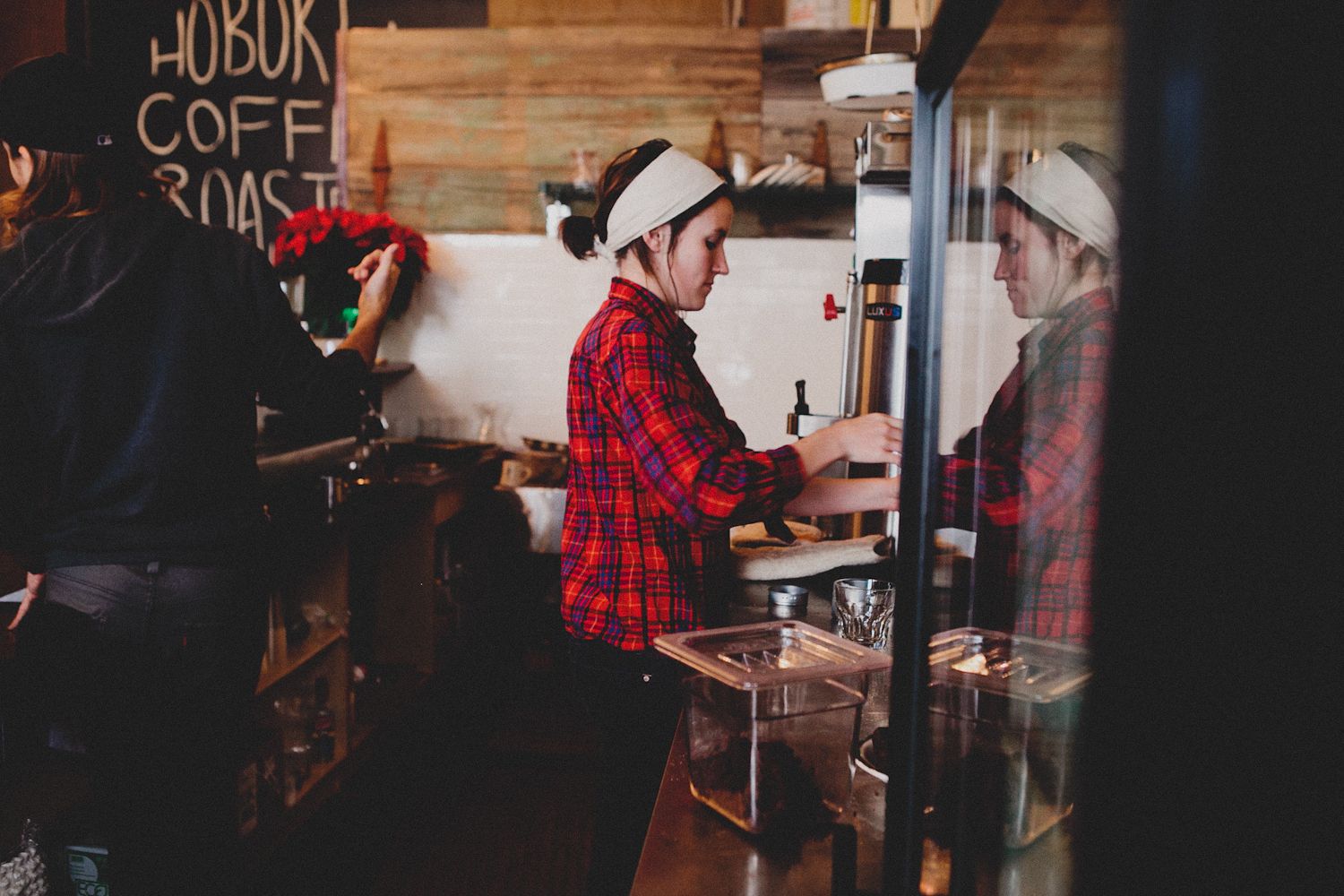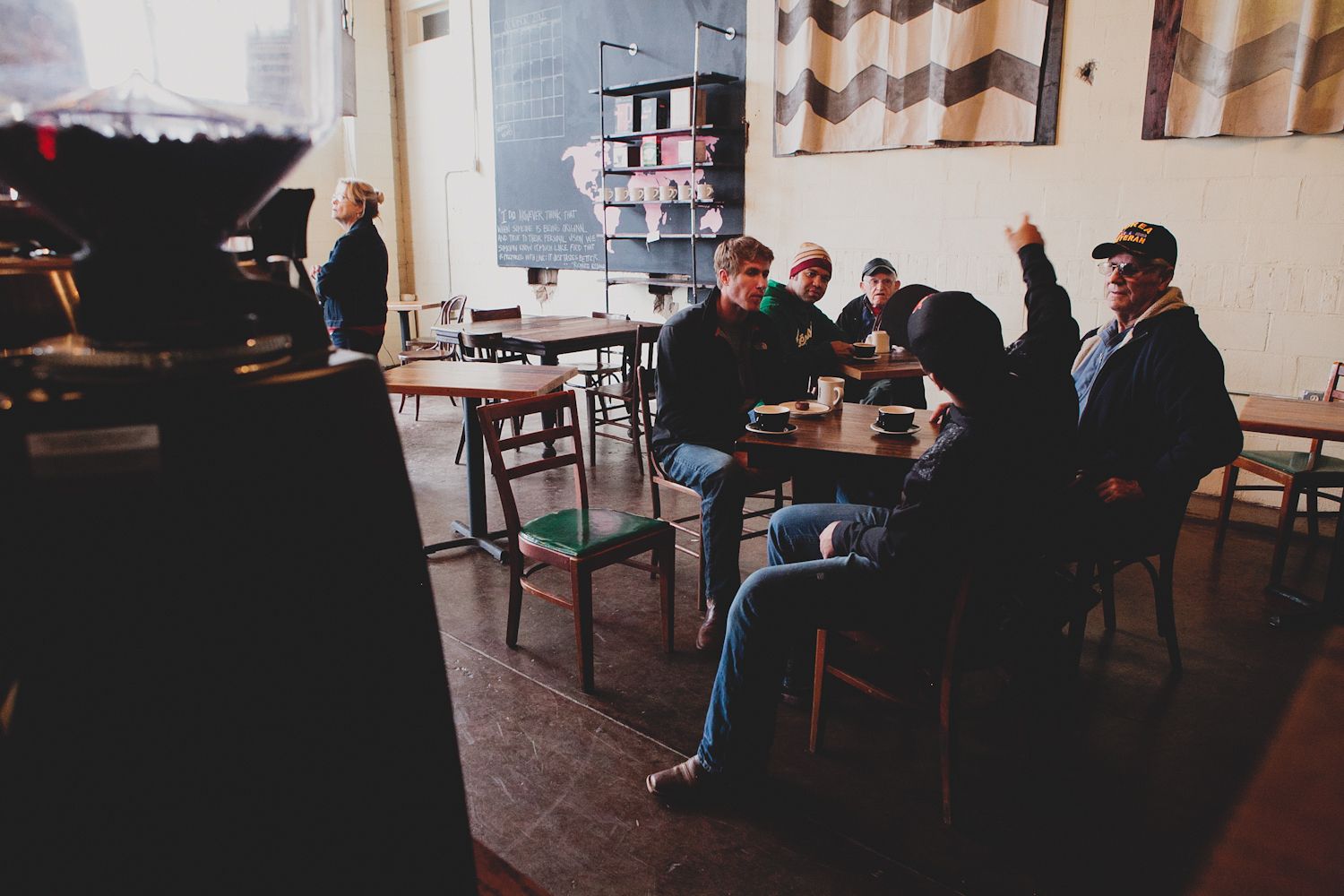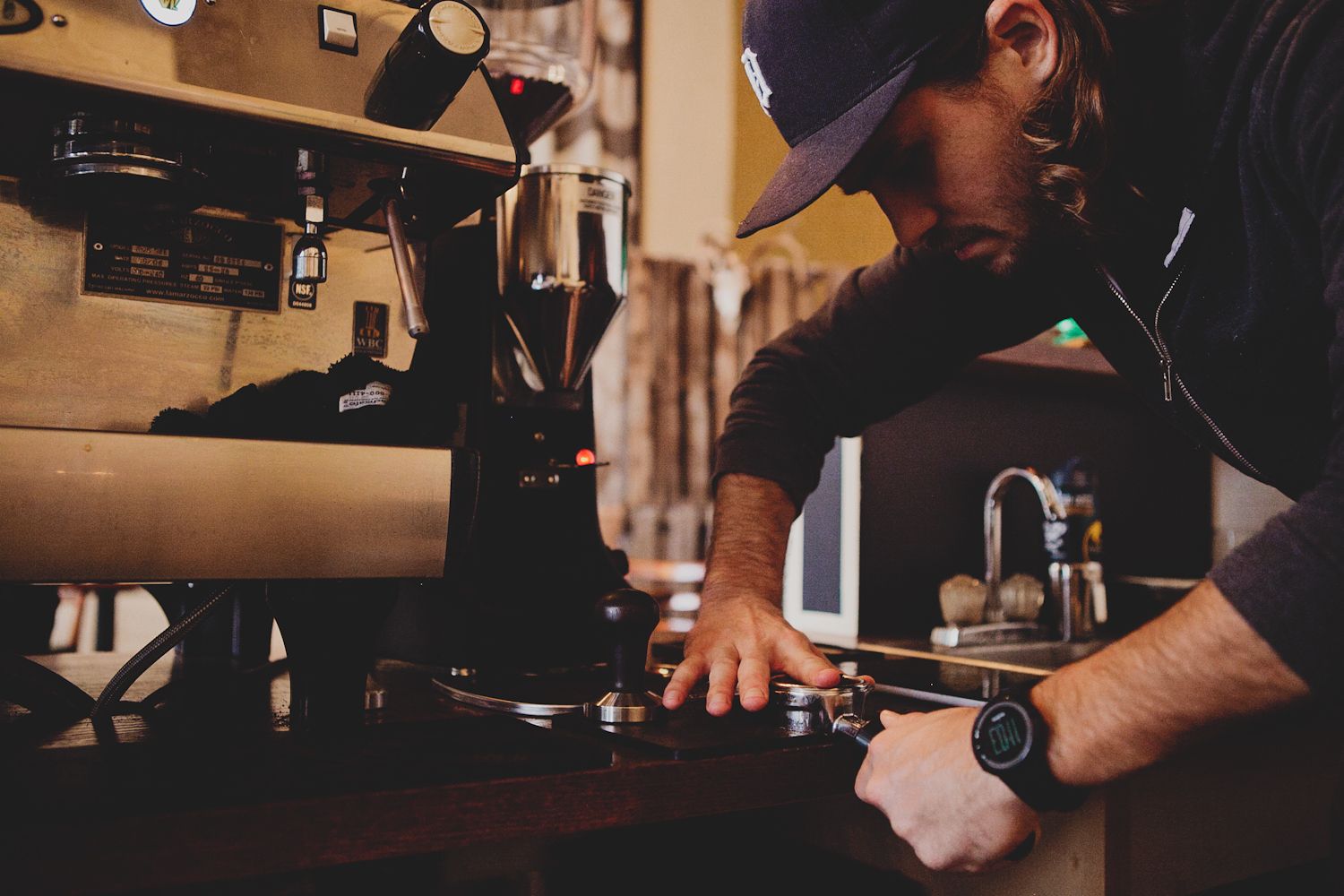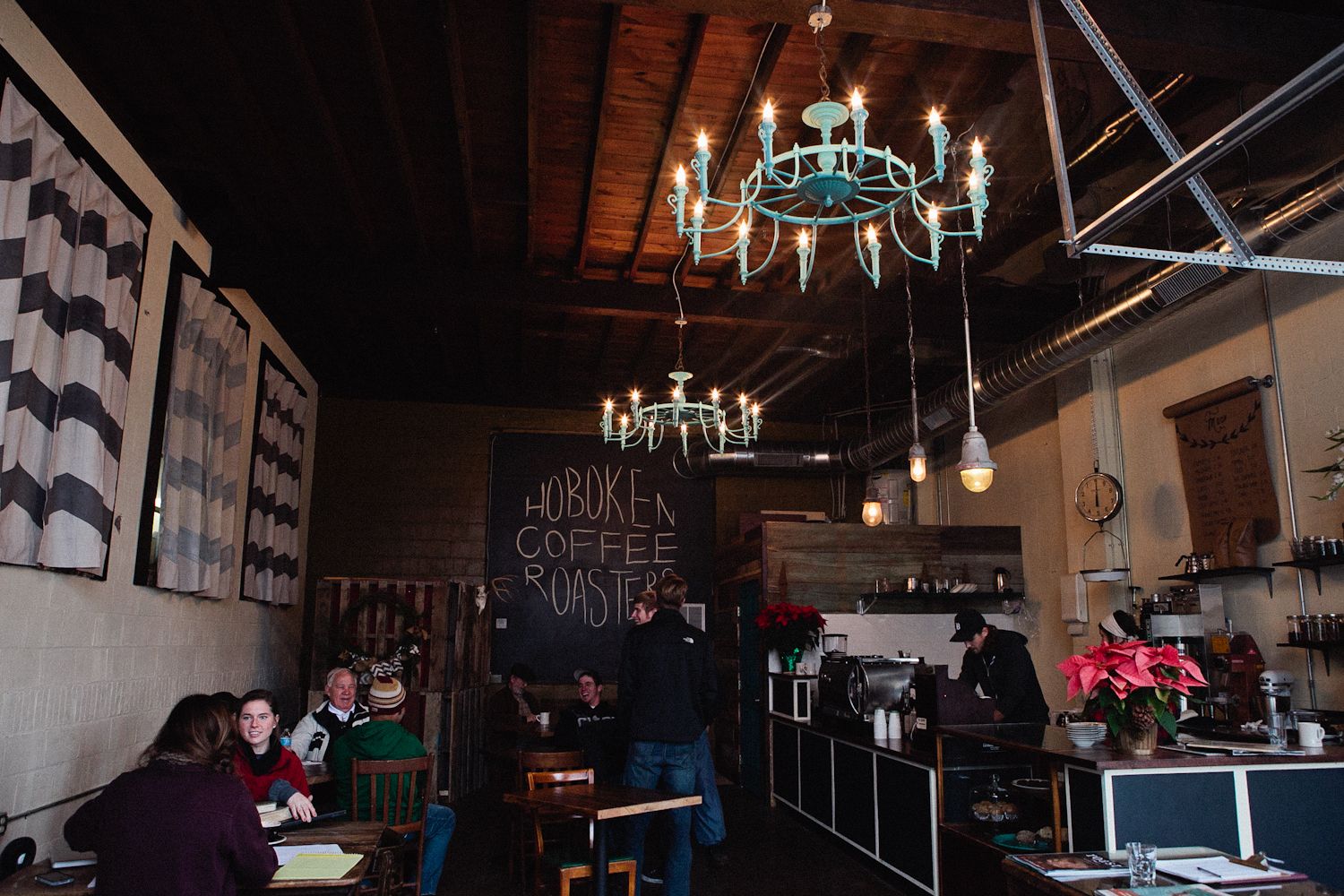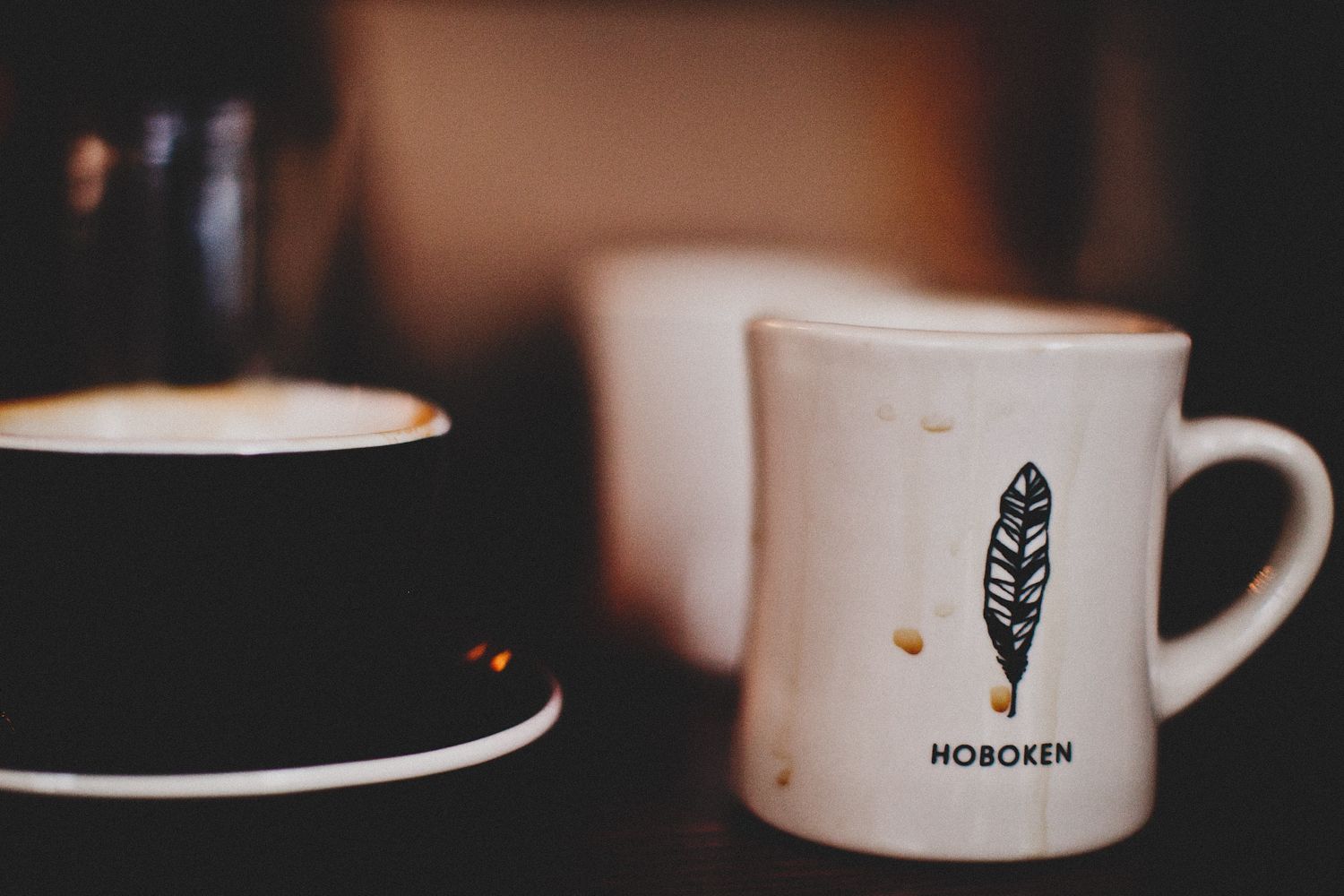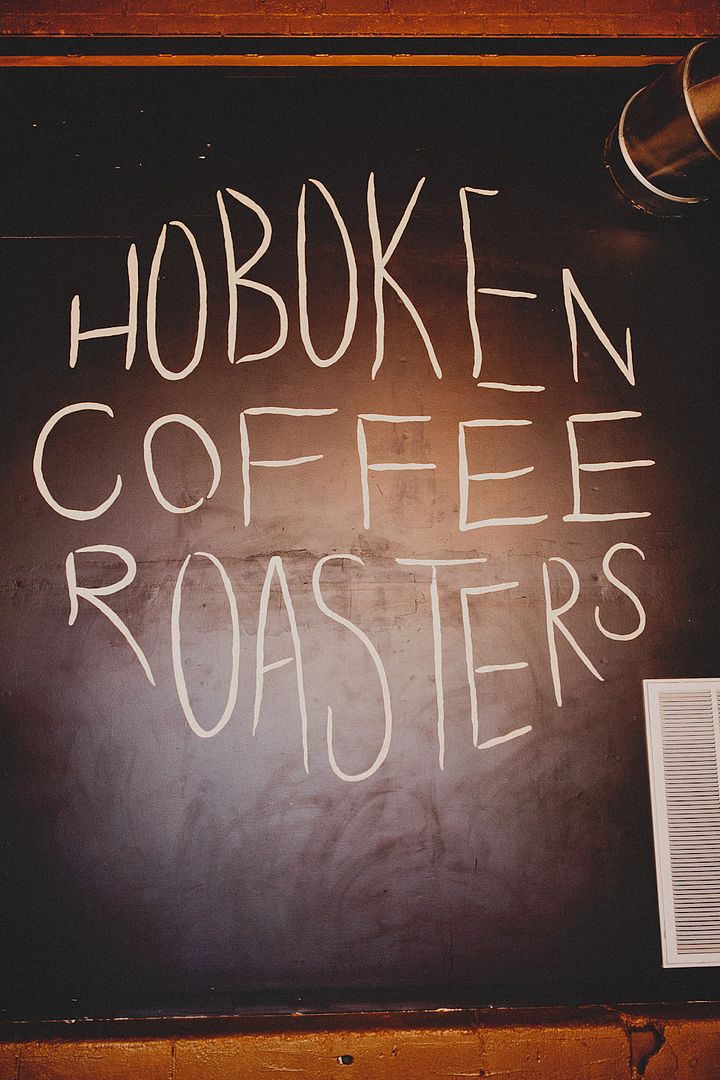 The stories in this small building could delight your soul for hours. The $20 Chandeliers Story. The Sweatshirt In The Guthrie Sports Museum Window Story. The Crib in the Corner Story. The Home Made (nearly) Everything Story. The Blue Print Story. But, really, the story Mr. Woods and his
Woodsy Wife
and round Harvest Woods want you to know about is the one where Love came to earth, and did good and beautiful (and eternal) things, so we can spend our life (forever) enjoying good and beautiful things, and we don't have to fear the evil and ugly. They want you to know the story about how Love changes everything - your soul
and
your cup of coffee.