Our Wedding Day | Mr. + Mrs. Morris
"...he'll never let you down.
that boy's got a heart the size of k

entucky

, and he loves you.
that's important. take it from someone who knows."
n.s.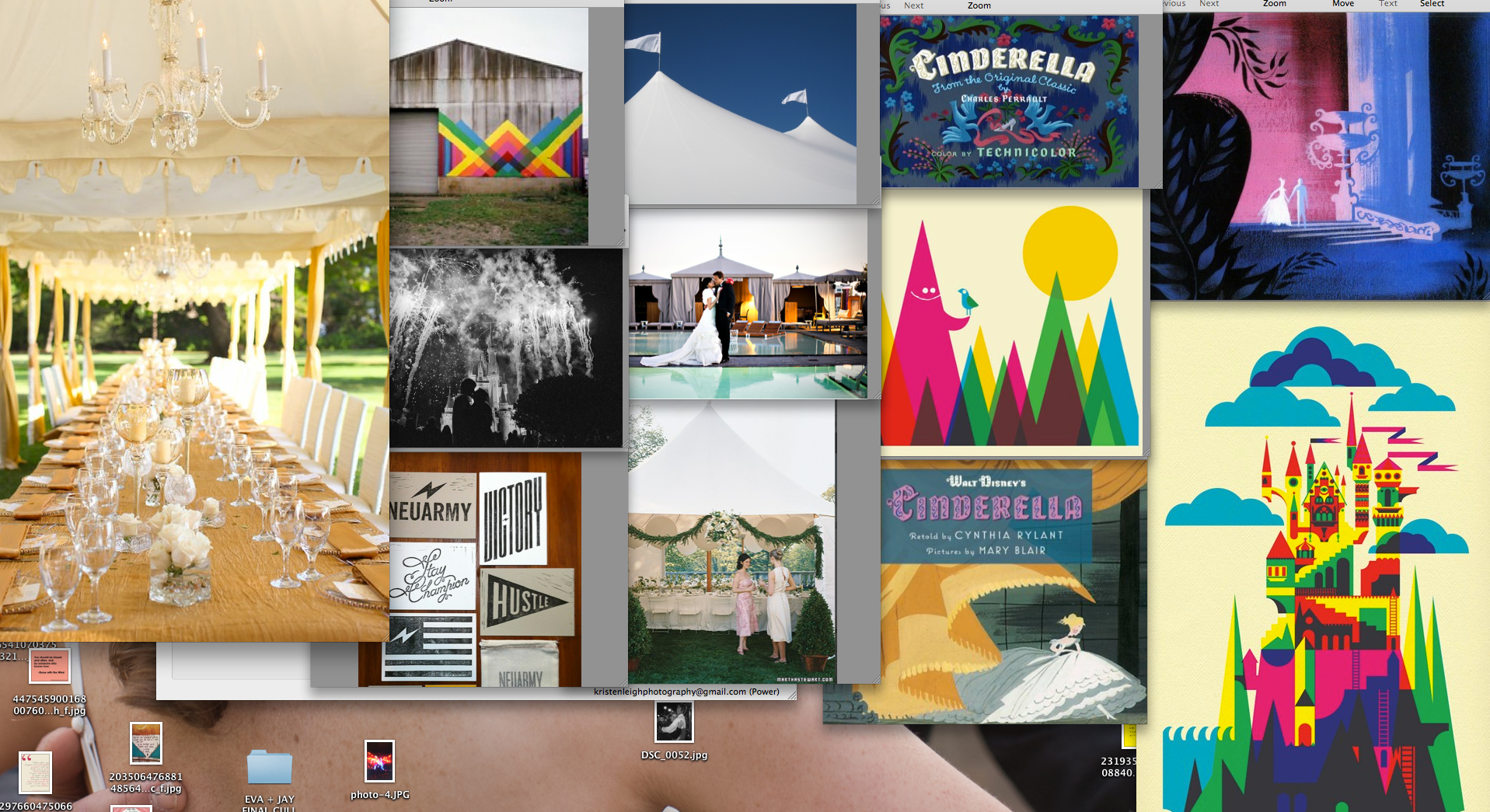 our make-shift inspiration board
our make-shift flower inspiration board
Without further ado, our wedding day:
"Leave the sewing to the wom-EN! You go get some trim-MIN! And we'll make a lovely dress for Cinderelley!"
This is a portion of a painting our dear friend Maureen Hartnett painted for us to display at our wedding and to keep forever. She went above and beyond creating this Mary Blair/Original Disney inspired masterpiece. I really fight back tears when I step back and look at it.
Real princesses wear gold. Sparkling gold.
We had to stop doing make-up several times so I could distract my happy tears.
Bridesmaids jewelry box!
All of our best ones!
This is my favorite picture of the day :)
Our first dance was to "Tale as Old as Time" from Beauty and the Beast. As soon as we started dancing thunder rolled, rain fell on the roof and a breeze sailed through the tent. It was so romantic.
These little tissue-paper covered mason jars were charming and wonderful. Again, thank you mom and Aunt Pam! Thank you thank you! The little details were so special to me.
Line-dancing was some kind of old fashioned fun!
Our last dance was one of my favorite moments of the night. Daniel played "So This Is Love" on his violin while the guests circled the dance floor. Right away we turned and ran through the sparkler tunnel. So dreamy.
And it was the sweetest day that was ever lived.