Enjoy Writing | Oh My My My | Part 11
"every heart is a package
tangled up in knots someone else tied."
josh ritter - kathleen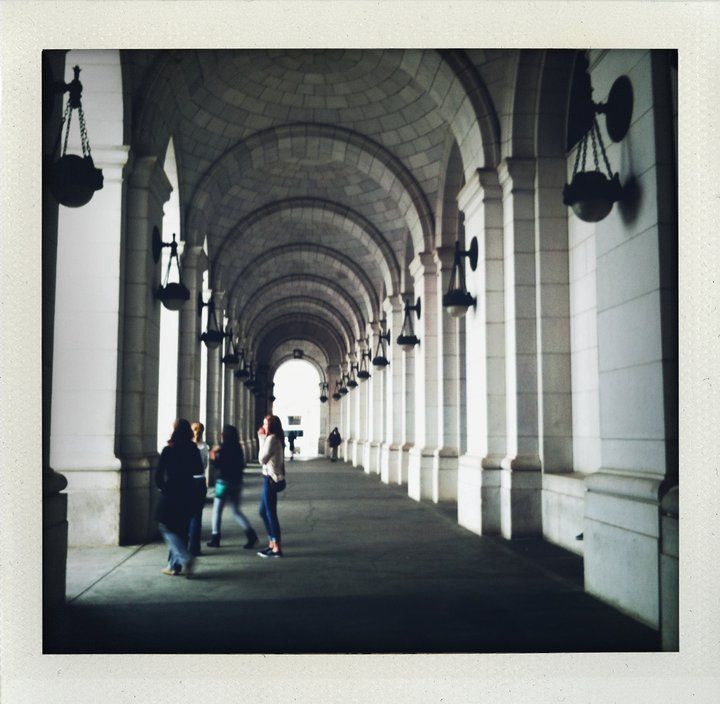 part 1
|
part 2
|
part 3
|
part 4
|
part
5
| part 6
| part 7 | part 8 | part 9 | part 10
The loud silence after we hung-up sat on my heart. The rest of the Las Vegas trip was emotional, discouraging and heart-thupping. Besides the whole "the boy I like doesn't want to date me" thing, there were other family, friendship and even just business issues I felt like I was delicately holding in my hands, like thin wine glasses or intricate tea cups. I couldn't hold them all at once, and the harder I clenched my fists, the faster they snapped in my hands, cutting flesh before they fell to the ground and broke even further. With bloody hands, my numbness was frequently interrupted by shrieks of my pounding heart.
I felt guilty for actions I
had
done. I felt like "the innocent victim" for things I
hadn't
done. I felt helpless when other people were hurting and there was nothing I could do to take away their pain. It was Caleb, it was everything. It was a trip where it all crashes down on you - every flaw and hardship in your life seem to be competitively racing each other to win at beating you down. "Little" things like a bad acne break-out. Does that make sense? It was all-encompassing. Er, it felt all-encompassing.
I would escape to my hotel room anytime I could. When I was up there I would either cry or read
Alyssa Welch's Love Story
. I felt incapable of having a meaningful conversation with anyone, I felt like photography WAS STUPID SO GET OUT OF MY FACE, I felt like I was a failure everywhere I turned. Crying soothed that like a good aloe vera to my life burn. Alyssa related to that with her clear, vulnerable writing about her heart and life. She used to have a music player at the bottom of her blog and I'd listen to one of the songs on repeat.
"I searched for love, but then the night came
And closed in.
I was alone, but you found me
Where I was hiding.
It was the sweetest voice that called my name, saying:
'You're not alone, for I am here.'"
I felt so hidden away in the middle of a ridiculous (and frankly awful) city in the desert. Besides my roommate and two or three others, no one knew who I was for miles and miles. You know that feeling of "if I disappear from here, no one will notice at all"? But I sang my broken, messed-up little heart out.
"You cry your self to sleep, cause the hurt is real
And the pain cuts deep.
All hope seems lost, w
ith heartache your closest friend,
And everyone else long gone,
You've had to face the music on your own,
But there is a sweeter song that calls you home."
Meredith Andrews isn't my favorite or preferred Christian artist, but man, that song spoke to my stitched up spirit and helped keep it kind-of together. I don't know how many times I listened to, quoted and sang those lyrics.
2/29/2011 "Again, here I am saying: 'Wow. I did not expect that.' This time last week I was hugging a boy at the security gate, excited for when we'd talk next and anxious to be his 'official' girlfriend. One week (and a few texts and one phone call) later I've 'walked away' from the relationship, as it was clear that Caleb was too fearful to move on... Another surprising aspect of that weekend was how much I like him now! Somewhere between making lunch at 1 am, doing mexican hat dances at 3 am, piggy-back and four-wheel rides and porch swing conversations (Oh. And big hugs in those arms of his. Dang. Dang. Dang.) I like him. Watching him with his sisters, watching him with his mother, watching him with me... something flipped! I like him! Like, "like-him" like him. And now I wish I didn't... Did he ever really like me? I sometimes feel like he was just a 23-year-old single guy with hormones, and I came along with straight blonde hair and enough personality to be entertaining and enough character to be 'an option'... but did he like me? Did he enjoy and become friends with Kristen Snyder? A real girl? Or was I just something that met a desire, provided attention and kept him company. Ugh. I feel like all my girly insecurities are coming out: you weren't pretty enough, you weren't good enough. Number one: I need to remember that it's OK if I'm not right for him and that he wasn't feeling it. That's really fine. And number two: my heart is what matters. I do believe I treated him respectfully, carefully and kindly. I prayed for him and grew to genuinely care for him more than myself. He and his returned affections are not my hope... Part of me wants to hang on to Caleb, but the other part knows I need to move on, and not mope around and wait!... 'Because He is my right hand, I shall not be shaken.' God. Is. Still. Good. I'm dissapointed, surely. But in God? No. No, His power is made perfect in my weakness. And He doesn't give me gifts because I need them; those things don't fill a need. He satisfies me completely. His gifts bless me - God through His gifts bless me. But they are not my right, nor my salvation. 'He gives and takes away, blessed be the name of the Lord.' 'The lines have fallen for me in pleasant places, therefore my heart is glad!'
Before I knew it, I was home. I couldn't help but poetically notice how the weather was so similar to my soul. Empty, bleak, cold. Too far into winter to have frosty, crispy, snowglobe, magical cheer. Too far from spring to have sunshine, refreshment, color and hope. Days ticked by dreadfully slowly. Nights were even slower. I slept in until 11:30 am or later. I cried every day. If I went out to keep busy or distract myself, I still had to come home and be alone. Being out made me want to be alone, being in made me want to be out. I was actually shocked at how much I had been crying about life, about Caleb. I'm the sort of a girl who stores up her tears in a big Drops Bucket and doesn't let them out until the whole thing tips over. Tears don't come again for a long time - until the Drops Bucket is filled all the way back up again. But I was crying daily. Not misty-eyed or wet-eyed. Crying.
I cried reading old texts from Caleb. Then I deleted all my texts from Caleb so I couldn't read them anymore. Then I cried that I deleted them. I threw away a print I had of Caleb holding my yellow scarf. I took out the trash, but it in the dumpster, did away with it! But then I changed my mind and wanted it back, and the trash truck had already come. I cried. That whole week that only thing I could muster up the energy to do was prepare for my end-of-year team party. I distinctly remember how much energy and effort it took to go to Michael's to get the supplies to make a little banner. It felt
so
hard.
The day of the basketball party, I had a meeting with a pastors wife (
Autumn's mama
!) and small group of girls from church. We had these get-togethers once or twice a month. I had to leave early, but I had missed the last five or so meetings so I felt bad not at least appearing ;) My plan was to come in, sit down, say nothing and leave. But as Mrs. Pastor Wife Who Makes Beautiful Children started she said "Since you have to dip out early, lets start with you Kristen. How has life been for you?" My bucket tipped. I don't know what was coming faster: my words or my tears. It was the crazy, deep, kind of dump where I couldn't catch my breath, people knowingly handed me tissues, snot was all of my face and when I finally finished the room was silent, aside from confused blinks (which, when you are that emotional, you can hear.) Courtney, my best friend and assistant coach, finally said "She's never like this. If she's crying, it's serious." Her comment actually made me laugh - and I used that light note to excuse myself and leave. That evening was the first enjoyable evening I had had in what felt like months (though, really, I had been at Caleb's house less than ten days ago.) It was the first night I felt connected with what I was doing, and not detached thinking about what could have been. Thank you, God, for my basketball team!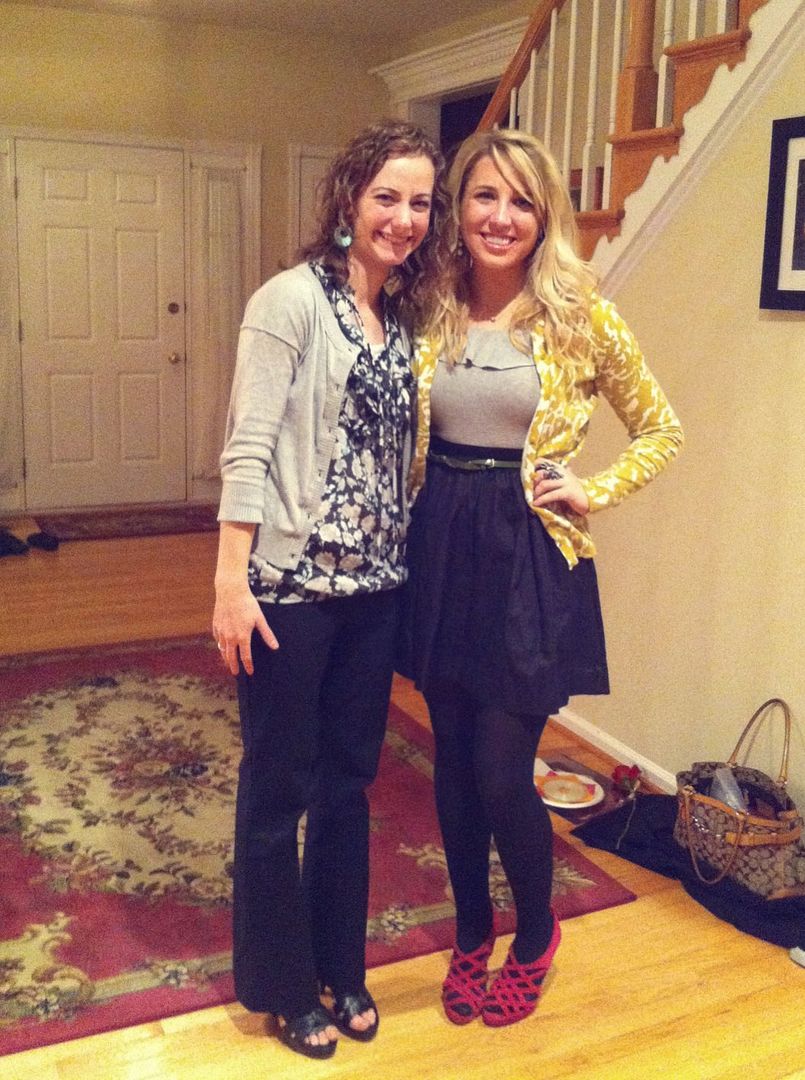 getting dressed up ALWAYS helps. always.
With a spark of motivation, I came up with an idea as I was driving the next morning. I had spent so.much.time. thinking about my life (ha. And by that I mean: Caleb) and it really wasn't producing anything. It wasn't making Caleb come running back to me. It wasn't making me happy or joyous. It wasn't blessing or uplifting me. All my thoughts (and phone calls to my parents where I would cycle back through the details over and over again) were halting me. I needed to pray. As I turned from 118 to Century Boulevard that actual, vocal thought came into my head "Stop thinking. Start praying."
3/8/11 " 'He bowed the heavens and came down, He came swiftly on the wind. He took me; He drew me out of many waters. He rescued me... the Lord was my support. He brought me into broad places, because He delighted in me.' (It's 12:15 am and I'm journaling and crying... who am I?!?) I don't know exactly why Caleb is on my mind so much & why I've been so emotional and cry-ey about all of this. Part PMS, I'm sure. Part embarrassed at 'not being liked enough.' Part lonely. Part missing the friendship. Part fearful. And part... girl? Lord, I have no good apart from you. And please help Caleb as he supervises the big Texas job [I had gotten that information from his mother's blog]. Spiritually work in his life through his physical work. Amen."
From then on, I purposed that every time (
every
time... which was all the time) Caleb came into my head, I was going to pray for him. Not for "us." Or for his feelings. Or for him to change his mind. Just him. Turn my anger/worries/upset-nesses/instant-replays/doldrums into something powerful and effective. My dear friend Nadia reminded me of the classic truth: "The Lord is at hand; do not be anxious about anything, but in everything
by prayer and supplication with thanksgiving let your requests
be made known to God. And
the peace of God
, which surpasses all understanding,
will guard your hearts and your minds
in Christ Jesus." This was the first time I felt like I understood what "guard your heart" meant. That phrase seems to mostly be used when talking to girls about emotional purity - it's a thing
I
do. I often strove to "guard my heart! Don't get too attached too soon!" The phrase echoed off of Nadia's lips: the peace of
God
will guard your heart and mind. It's not something I do, it's something He does! How do I access this protecting peace? With a heart full of thanksgiving, present my requests to God.