Enjoy Weddings | Sunset Hills Vinyard | Devon + Chet
we will run and scream
you will dance with me
we'll fulfill our dreams and we'll be free
learn me right - mumford & sons
Last minute Devon decided to have me come to the hotel while she, the babies and the ladies dressed themselves. In the over 100 weddings I've shot, this was my favorite preparation time I've ever shot. Why was it so special? Well, the location was a nice but typical hotel room, with a nice but grey view. Their wasn't some chilling soundtrack playing in the background or a spread of gourmet food. But there was a girl surrounded by
friends.
Not surrounded. CRAMMED. Two babies, one dad, two hairstylists, one make-up artist, three little girls, a photographer, five bridesmaids (mostly sisters!) and a handful of baby-bumps. They walked all over each other - and were
so
kind and relaxed. Everyone moved like a machine with the calmness of a receding tide. And everyone was just happy. And everyone knew each other. Lauren-the-make-up is my best friend, Courtney's sister, and Ally, the bride's sister, best friend. See? It was like that. Six degrees of separation like whoa.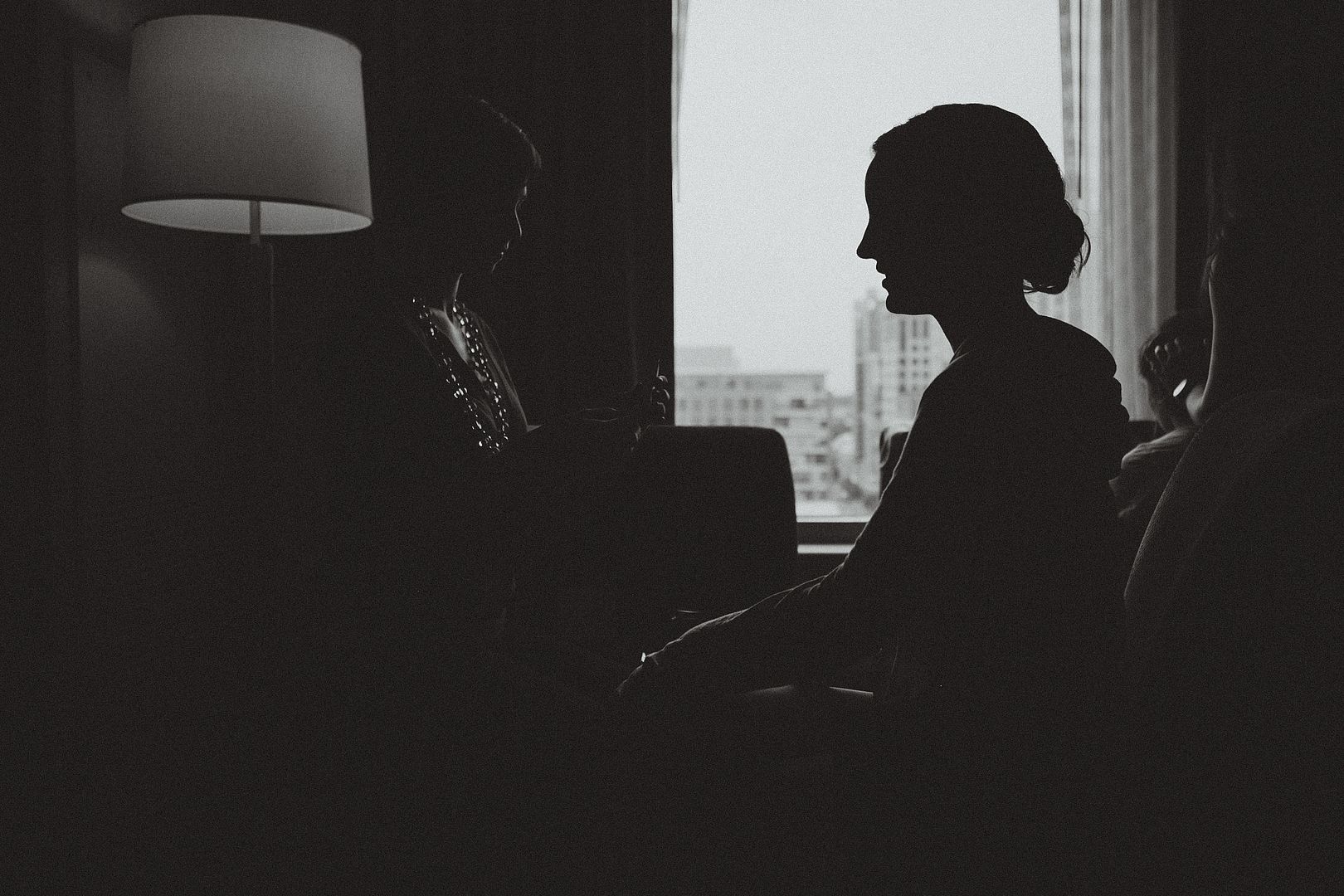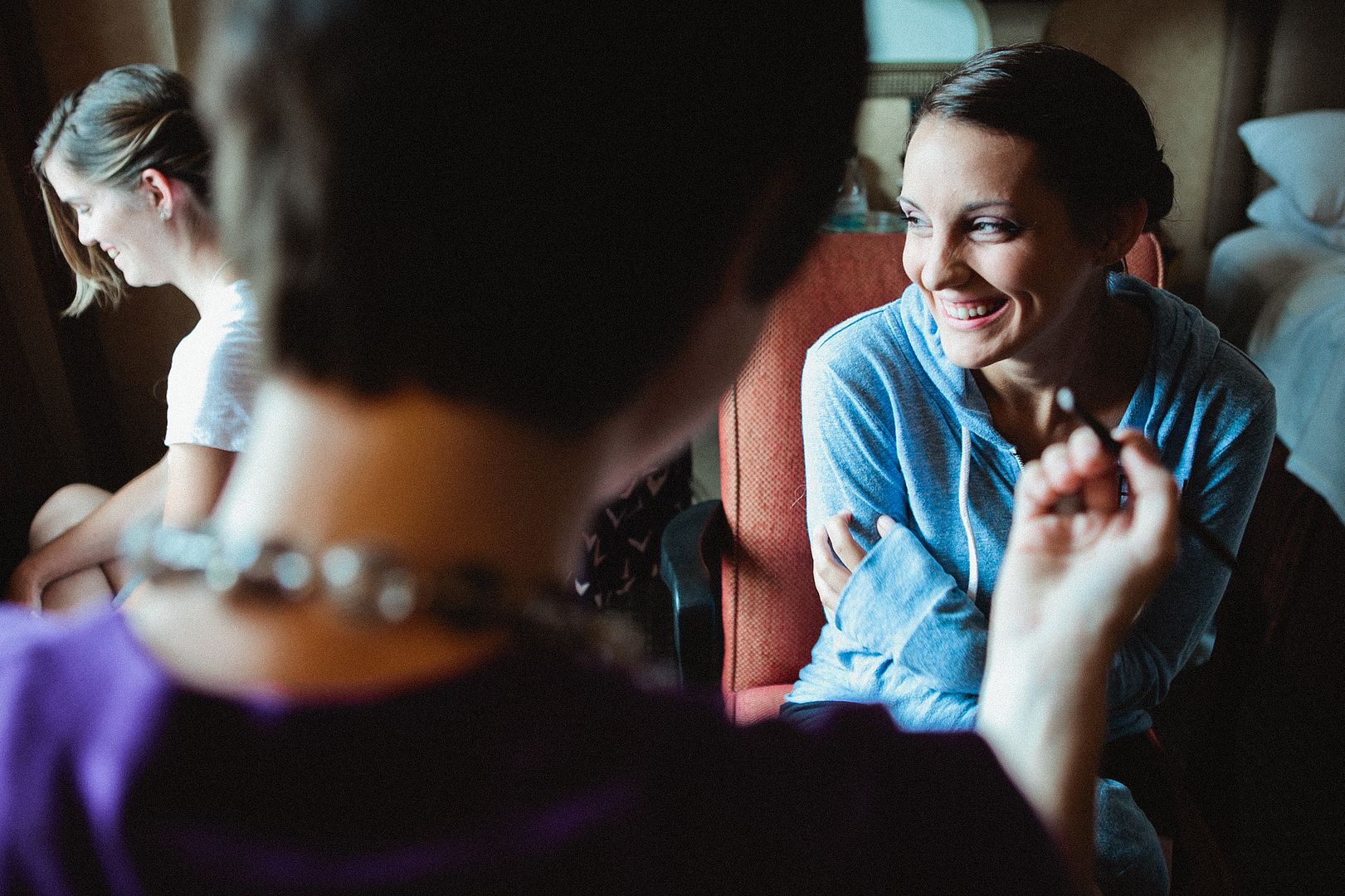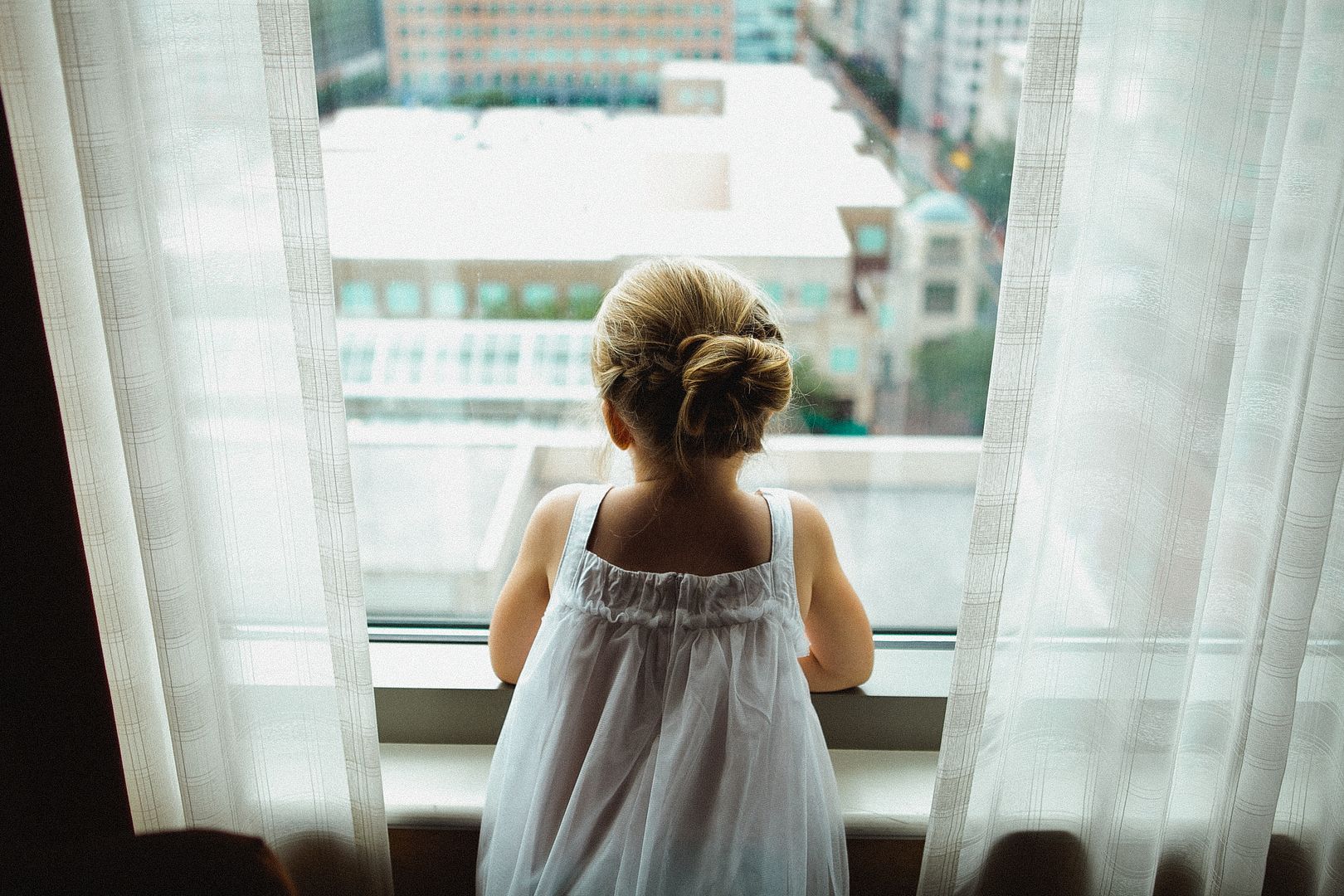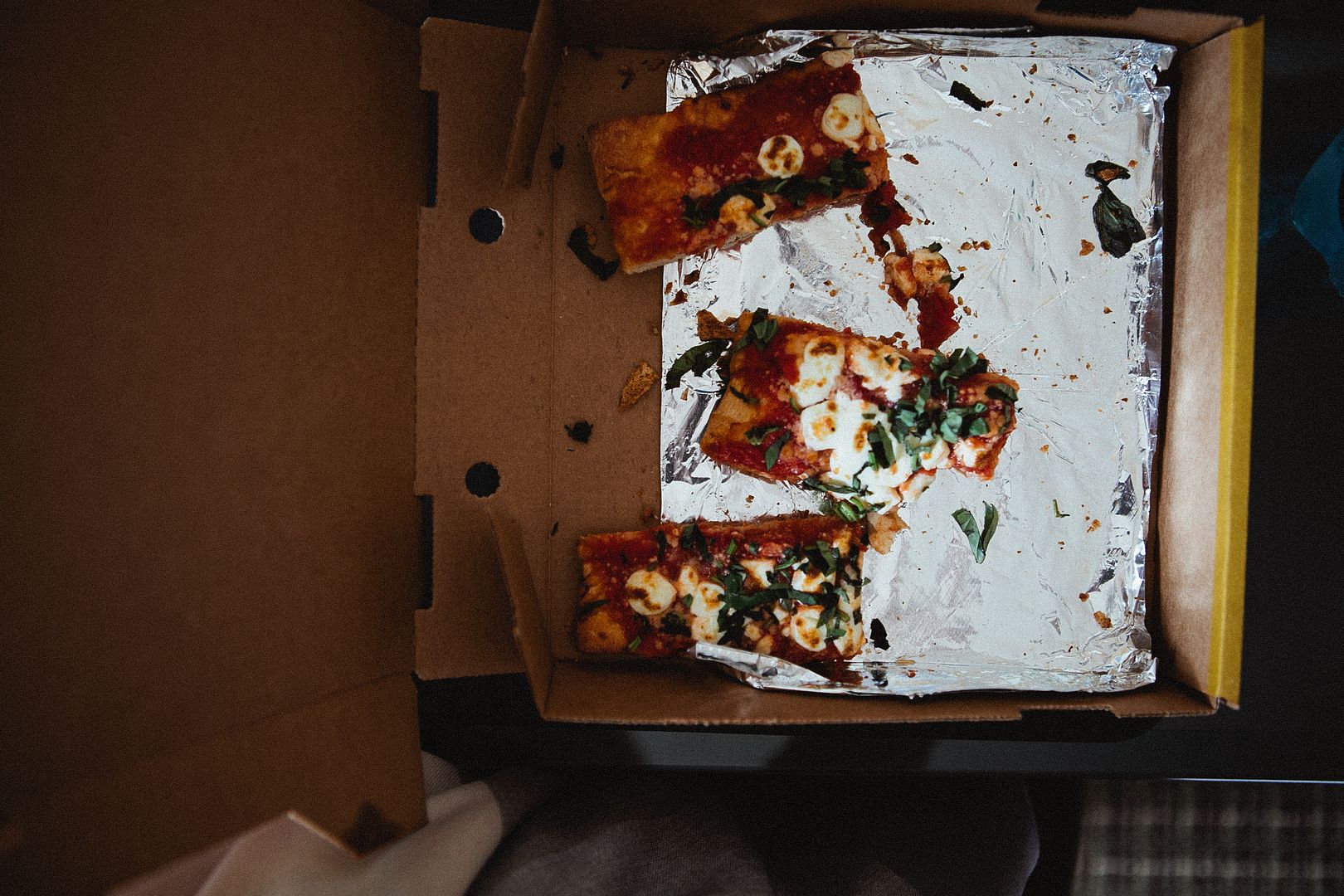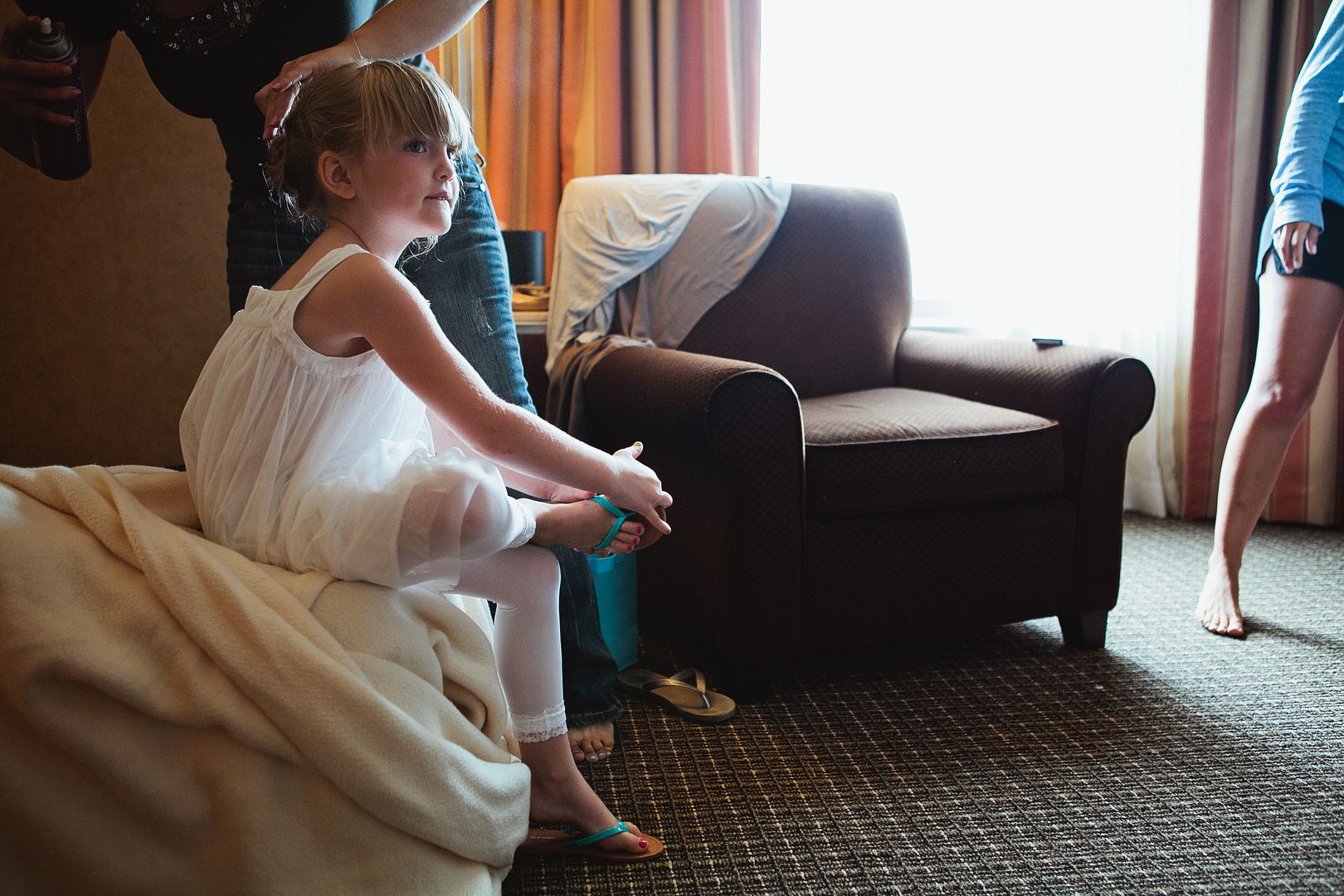 (ps. pay attention to these next two shoe shots...)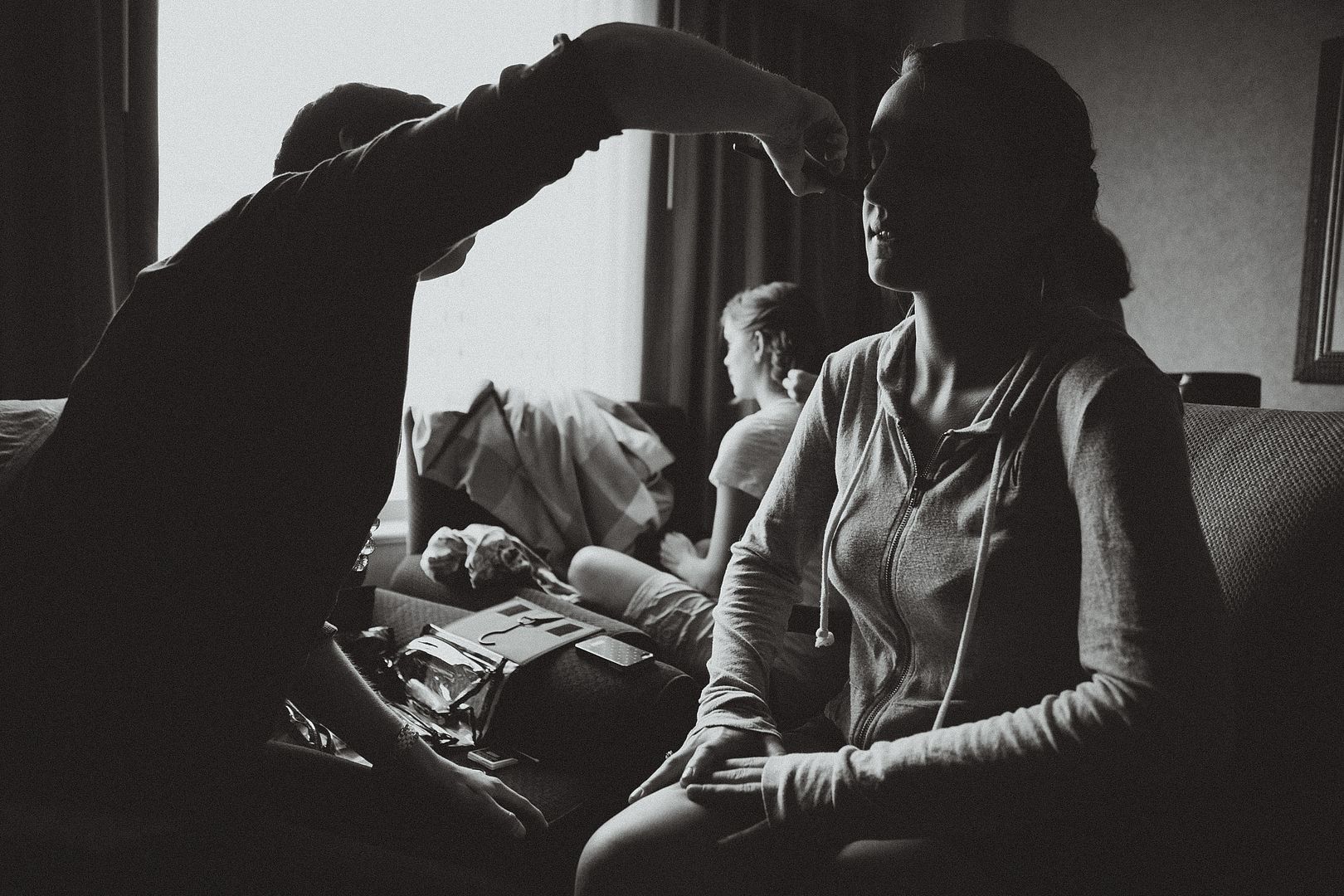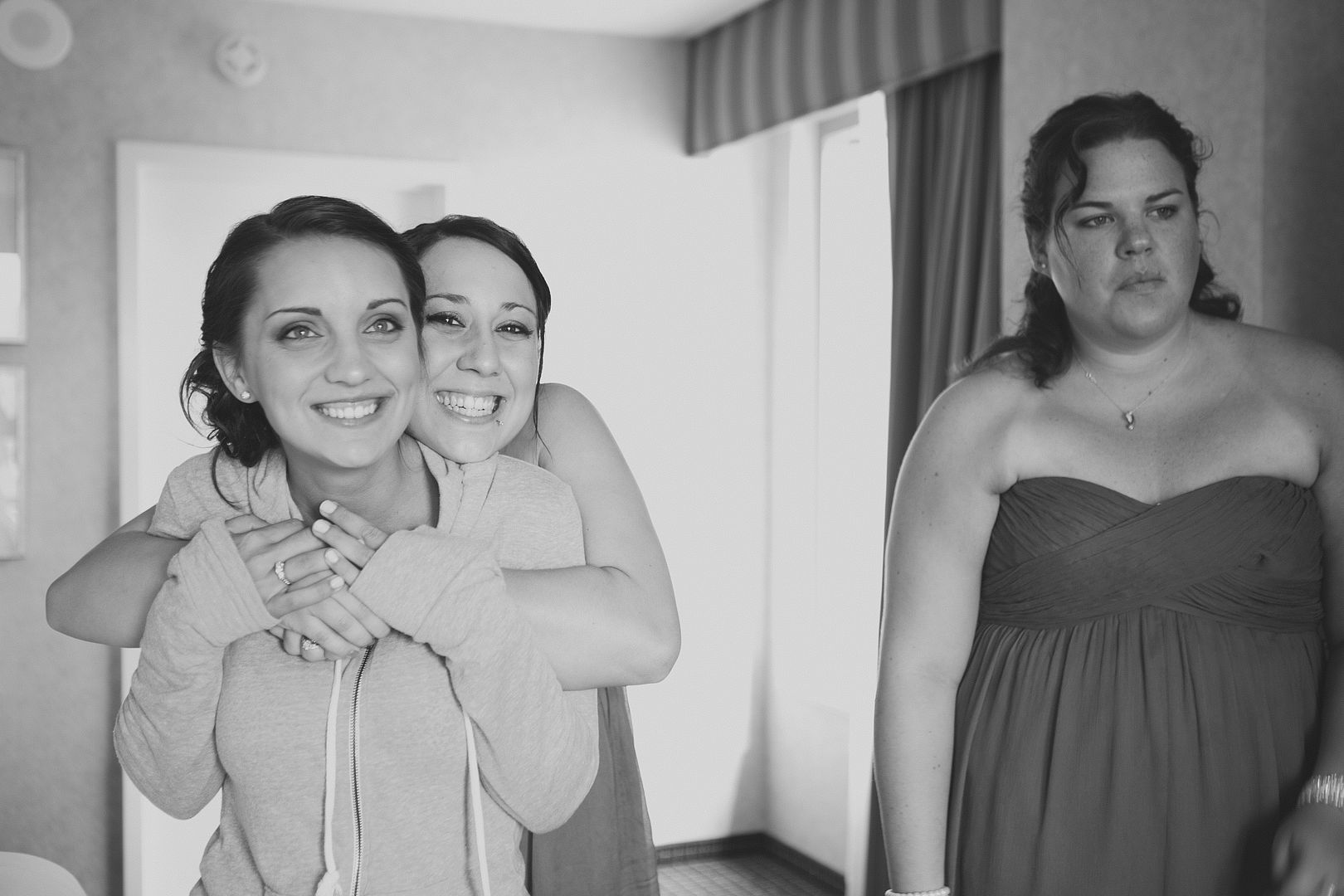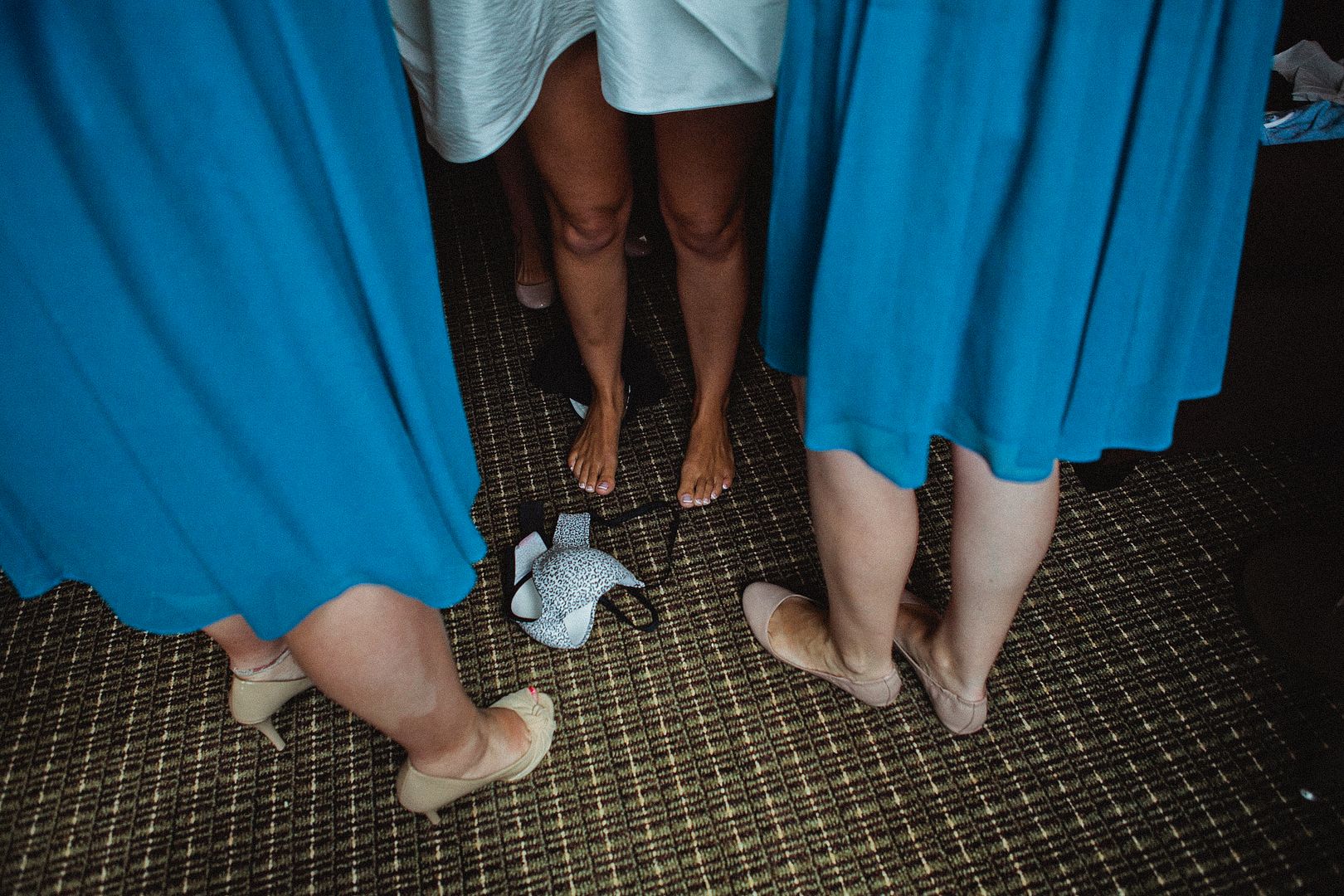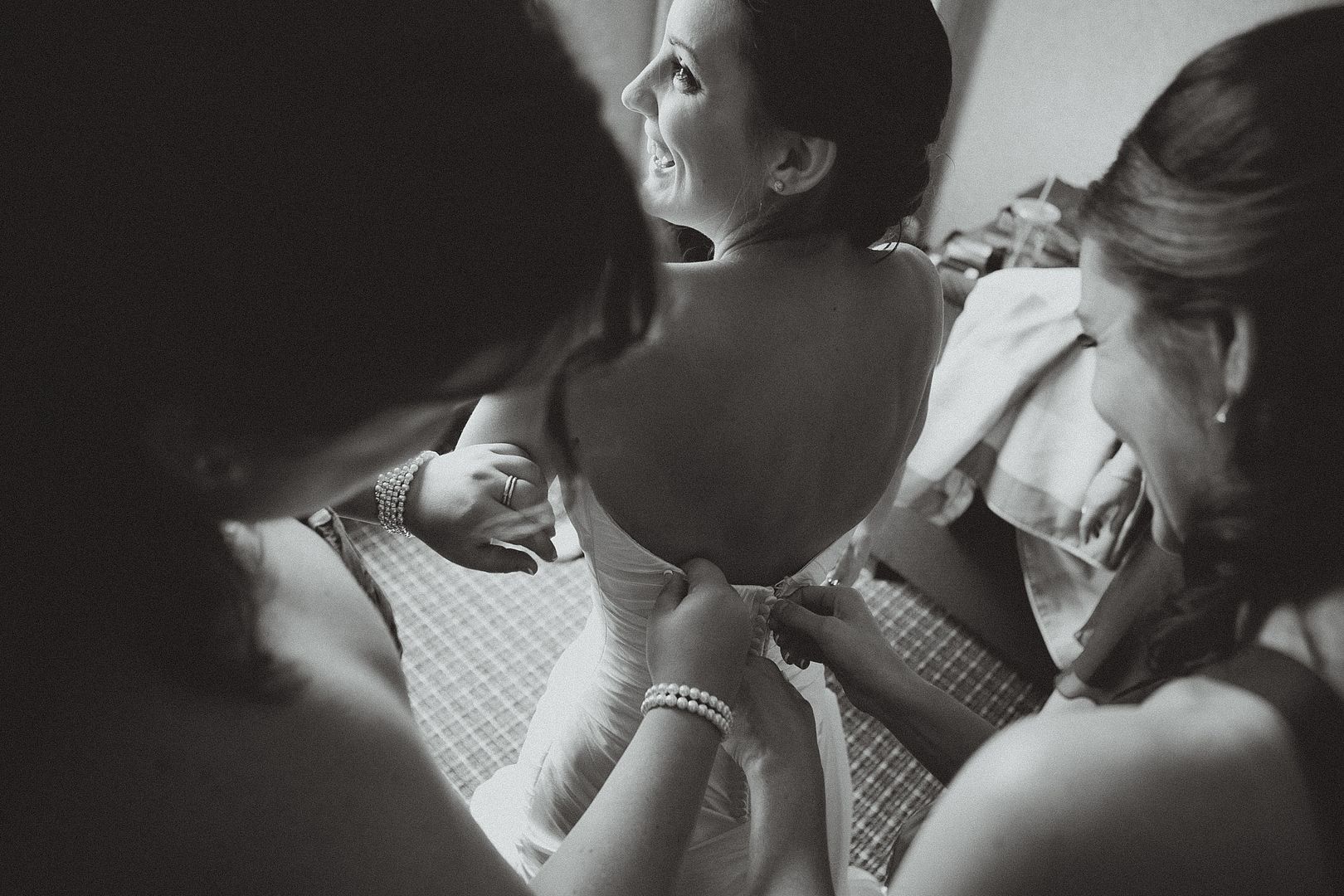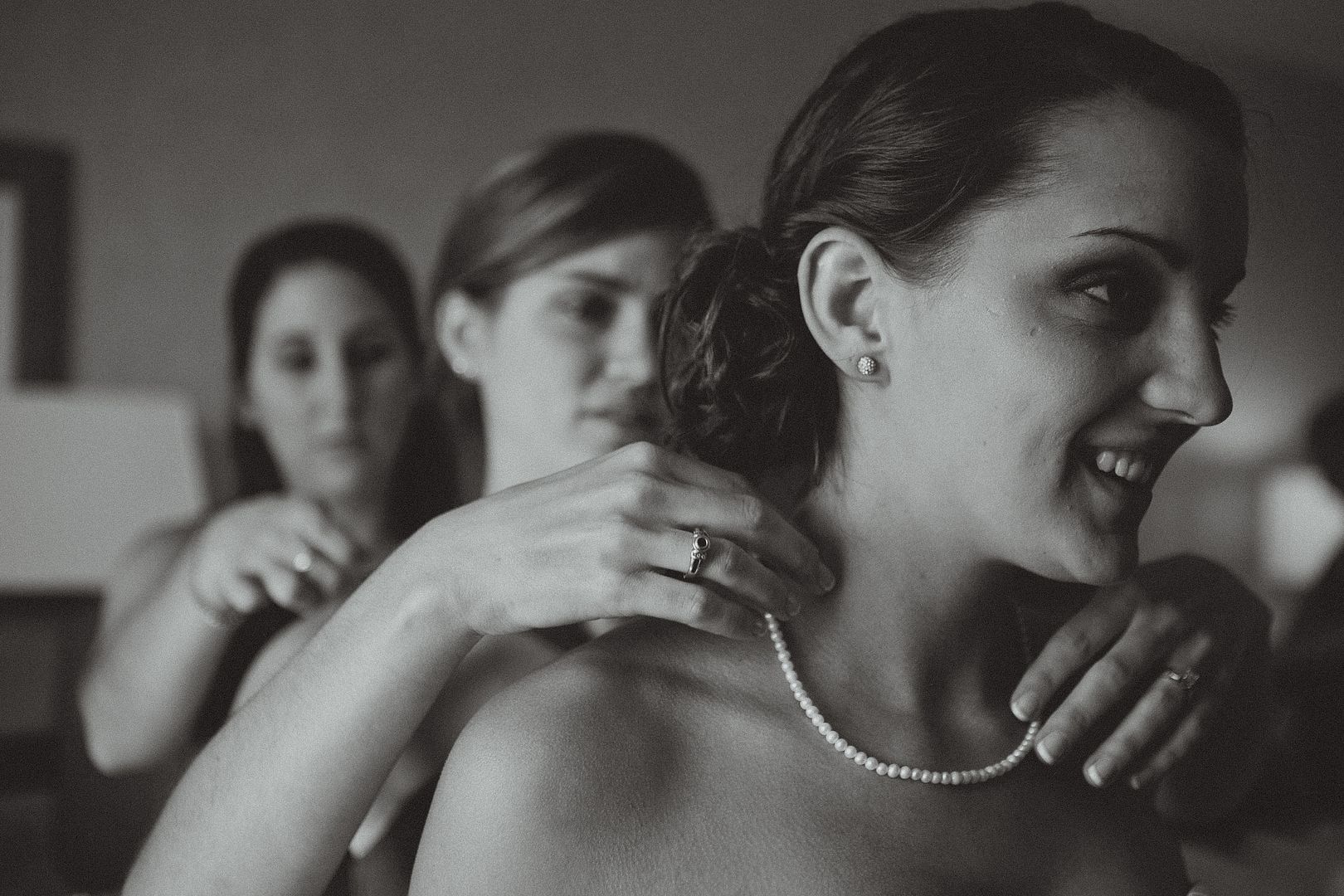 Funny little wedding tale :) I love when things go "wrong" but end up making something mundane quite a fun memory. As I was photographing Devon's beautiful white wedges, I was struggling to get them "lined up" right. They didn't "fit" together. I figured it was just the shape of the sole or something. I decided to take some photos of her gold reception flats, too. Just so she'd have some good shoe pictures. It finally dawned on me... These wedges are two left feet! Then I had another thought: What if Devon has some foot disorder and one foot is bent weird and she's supposed to have two left feet. I don't want to blurt out some insensitive comment if it's supposed to be like that! I quietly asked one of the sisters. Devon perked up. And we all assessed the shoes. Two left feet AND two different sizes. This was definitely not right! And, thank goodness, Devon did NOT have a strange malfunctioned foot. We had to think fast and the best option was for Devon to wear my wedges and I wore her reception flats. I love this picture of me putting my shoes on the bride ;)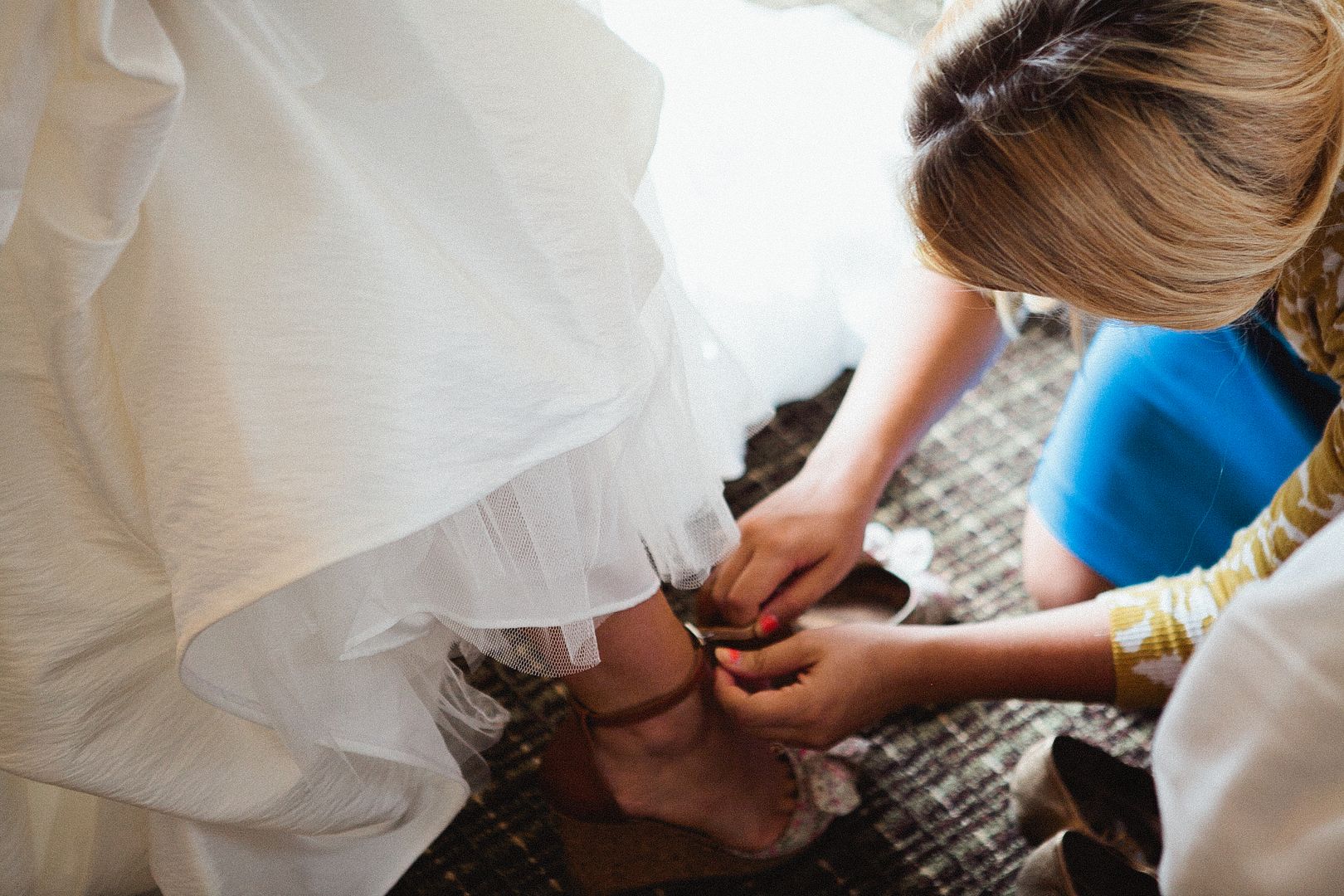 And after a little hitch, it was time to go get married.
Oh the limo ride. The bridesmaids all took turns sharing how they met their husbands and fiances and how they got engaged. I'll never forget it.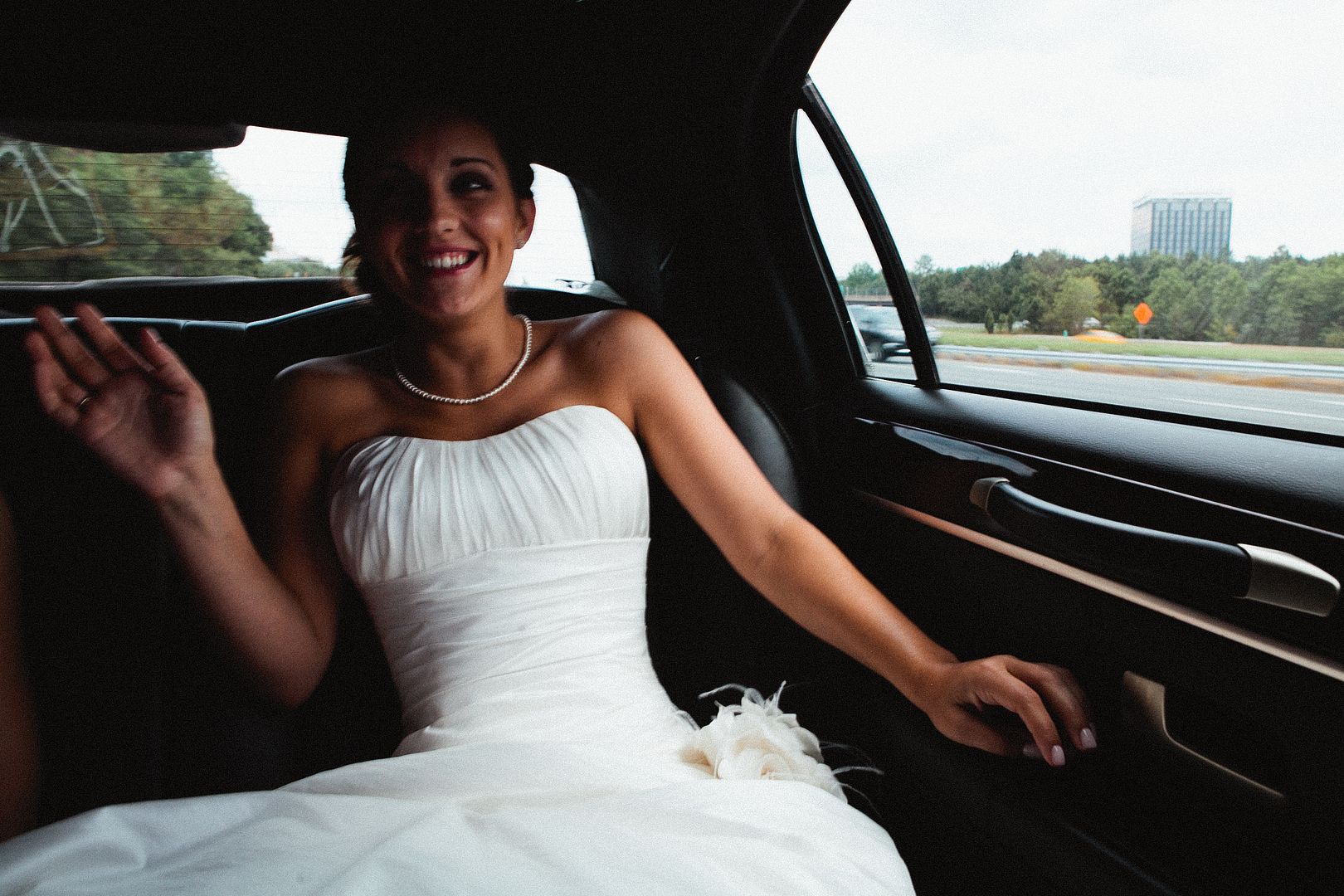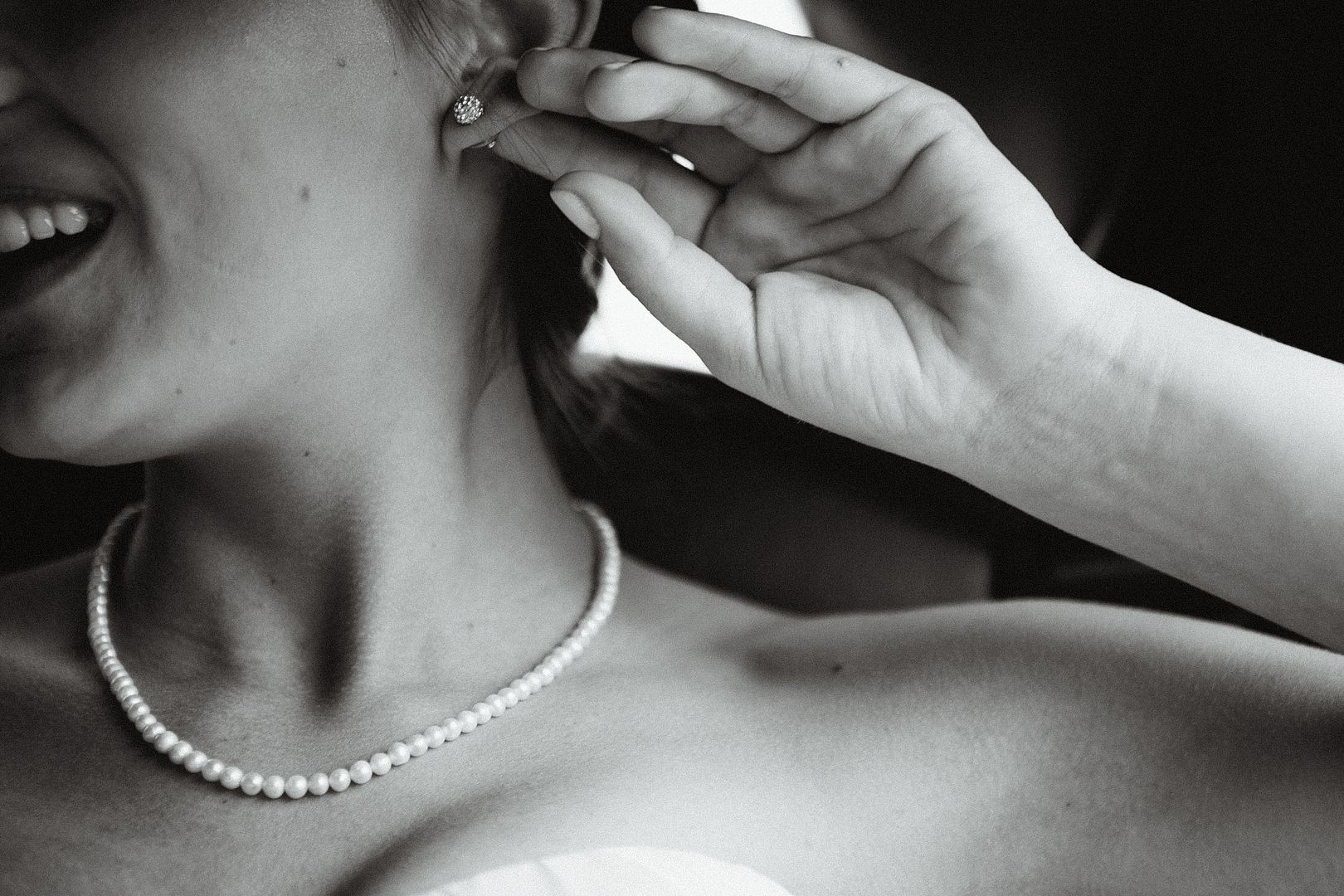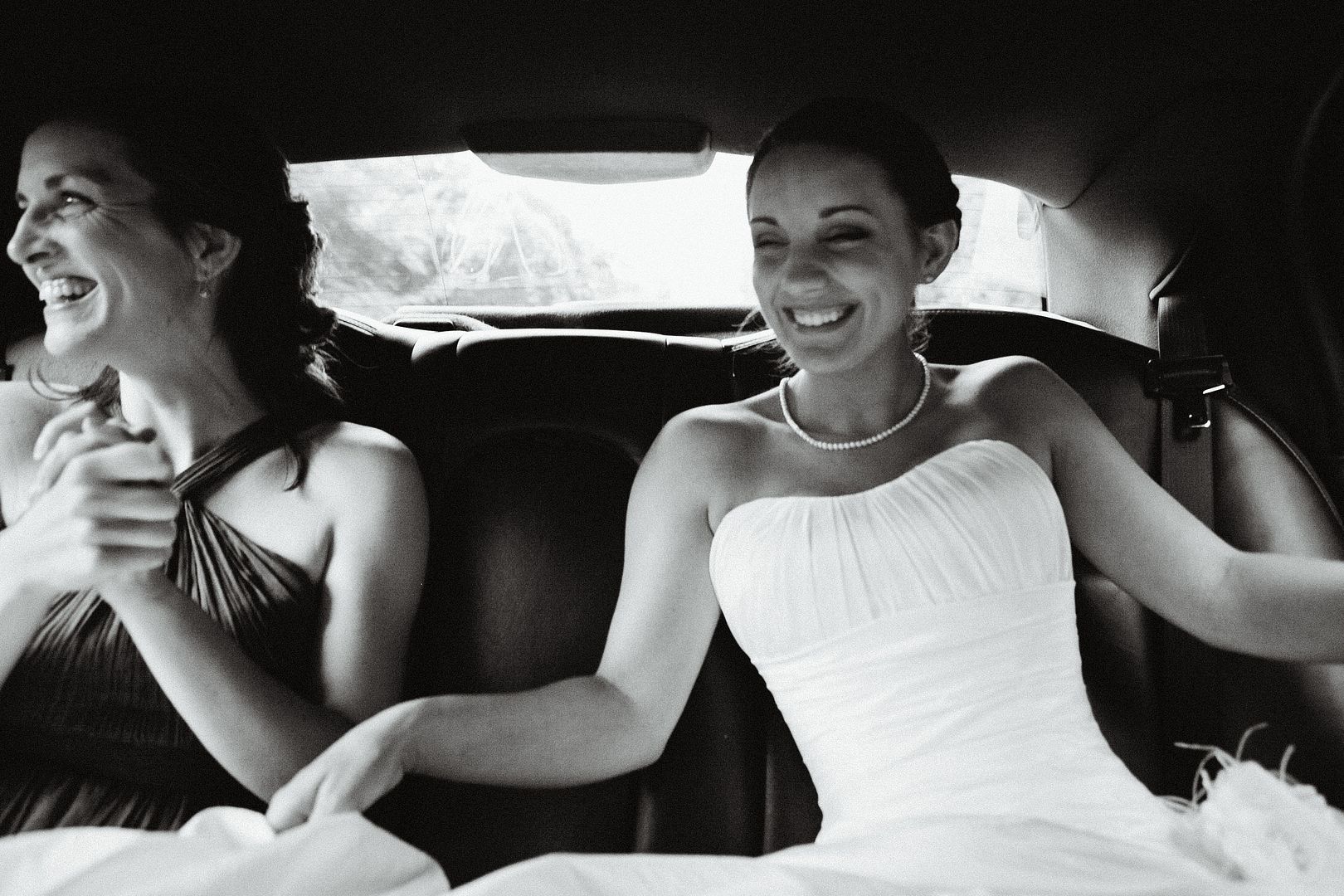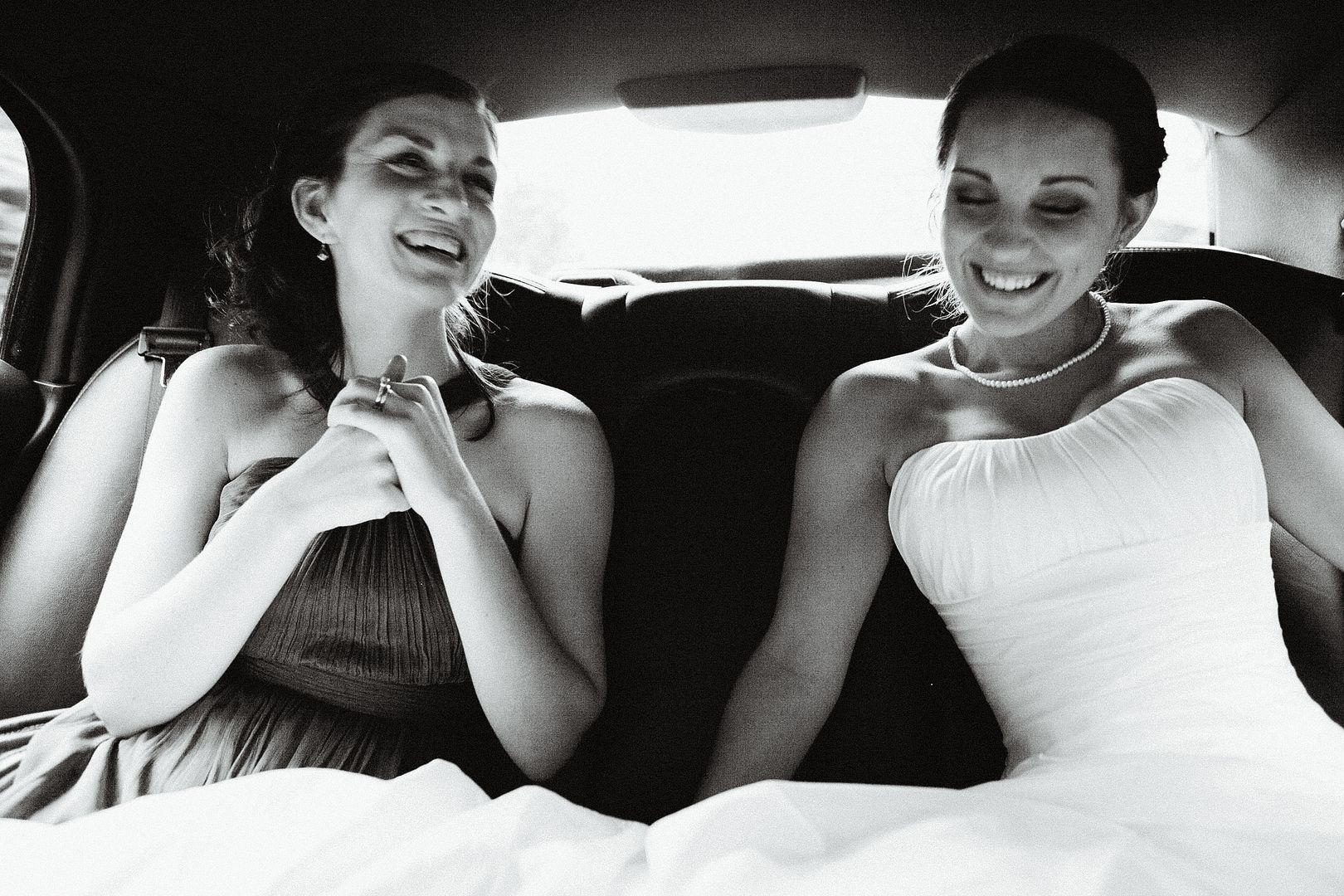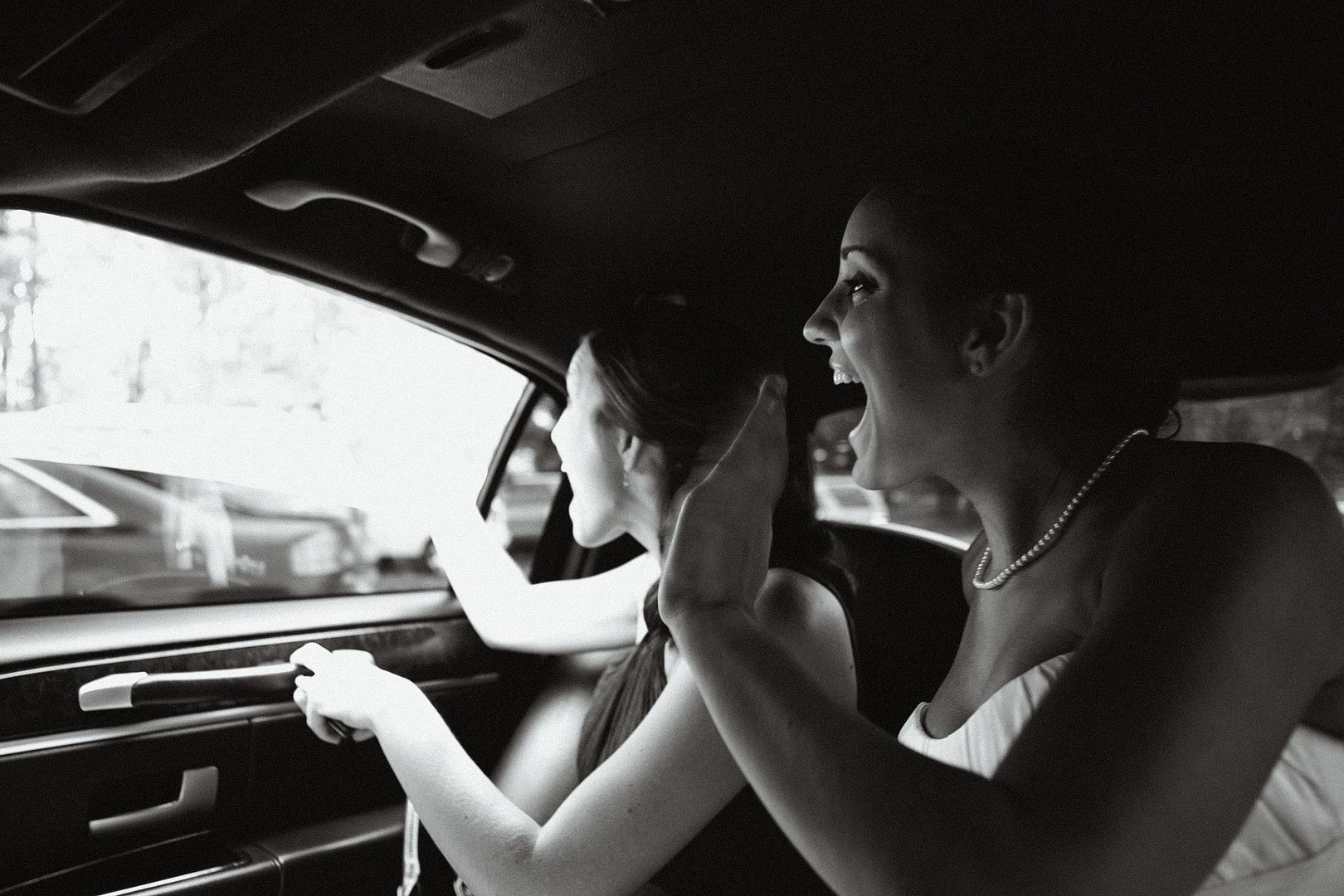 Children are the best things in the planet.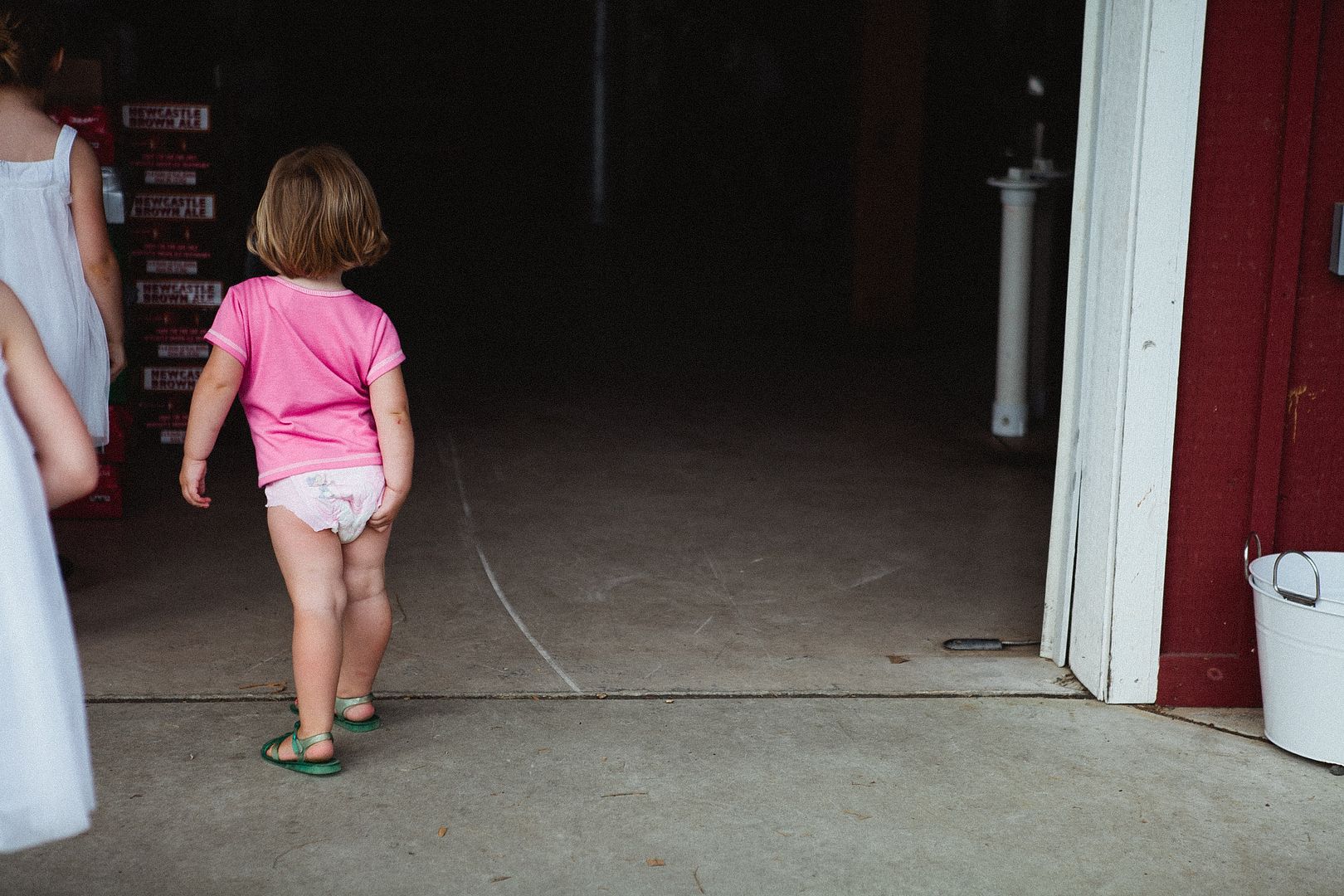 Devon had eight nieces and nephews. She's such a patient and doting aunt, even all dressed-up on her wedding day. She knew how special was for the little girls to in the wedding, and she never acted like they were a bother or "issue." No wonder they love her so much.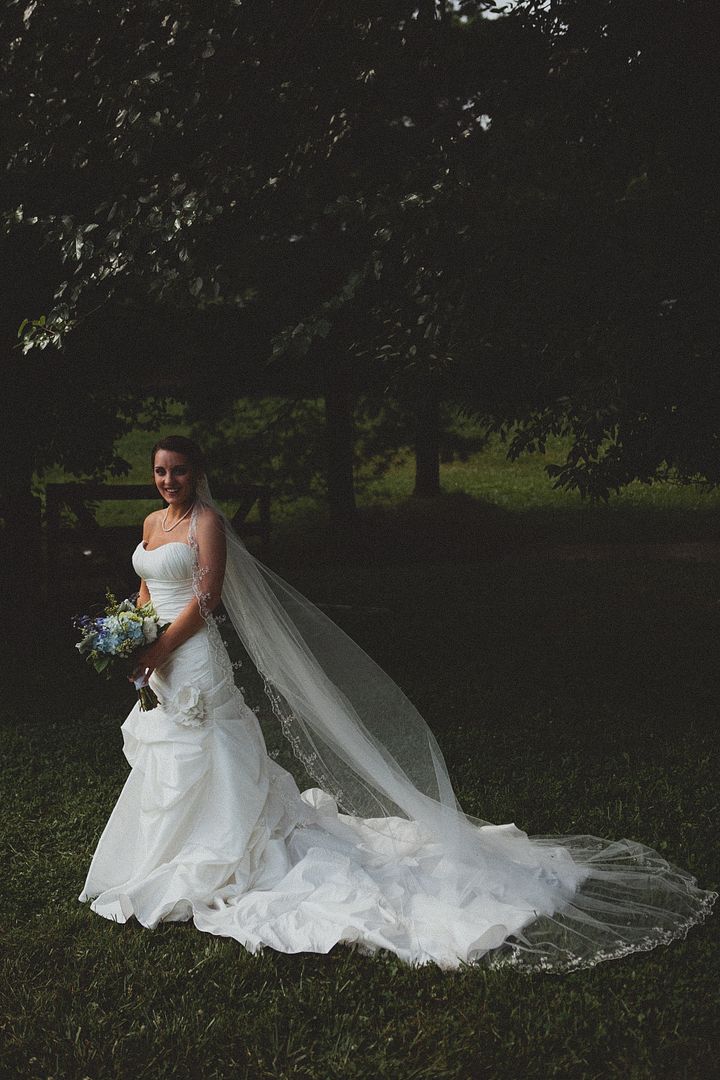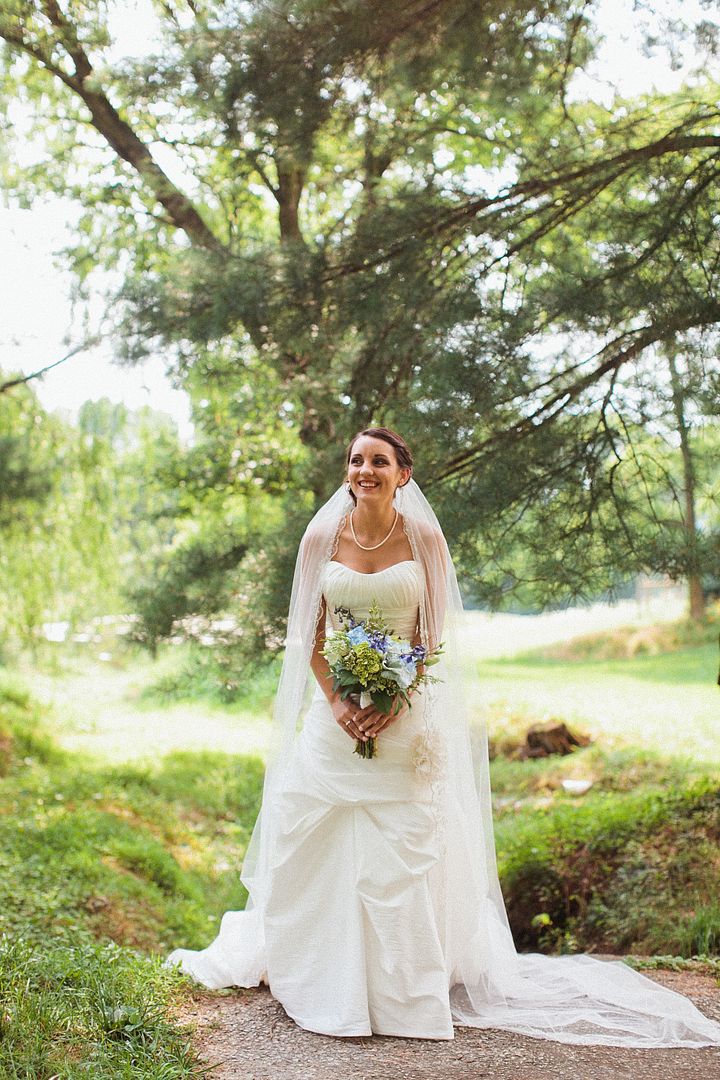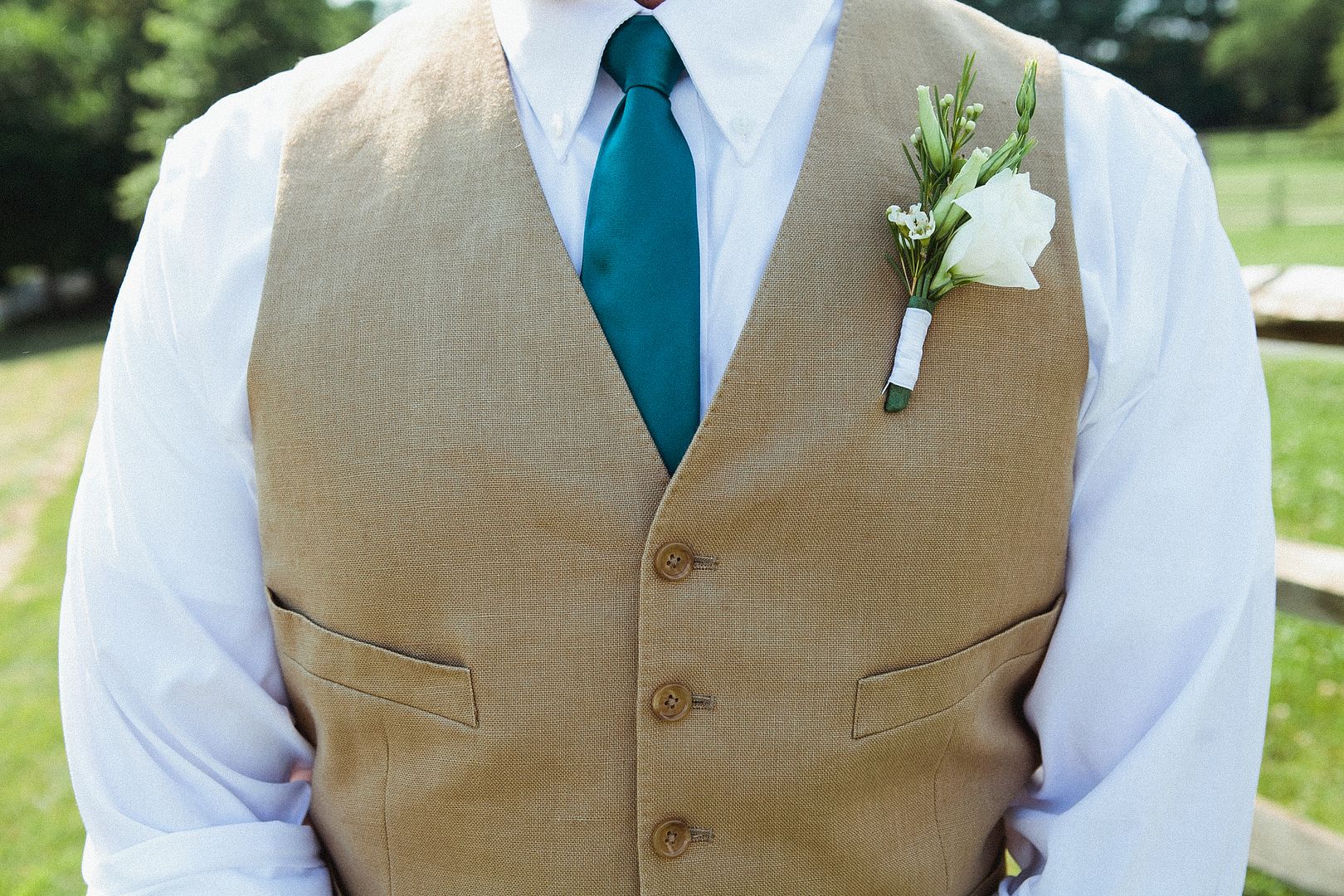 One of my favorite set of groom portraits ever :)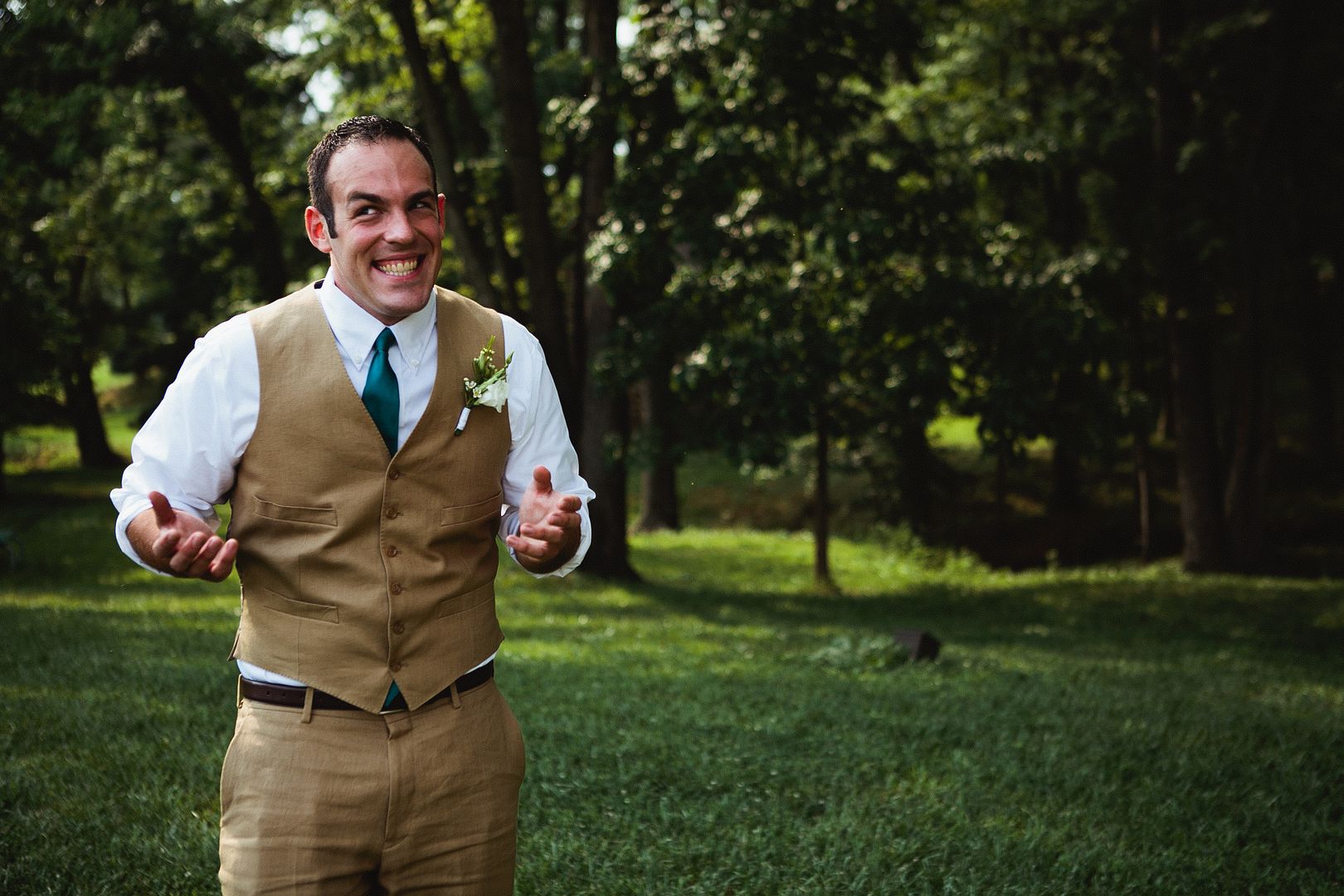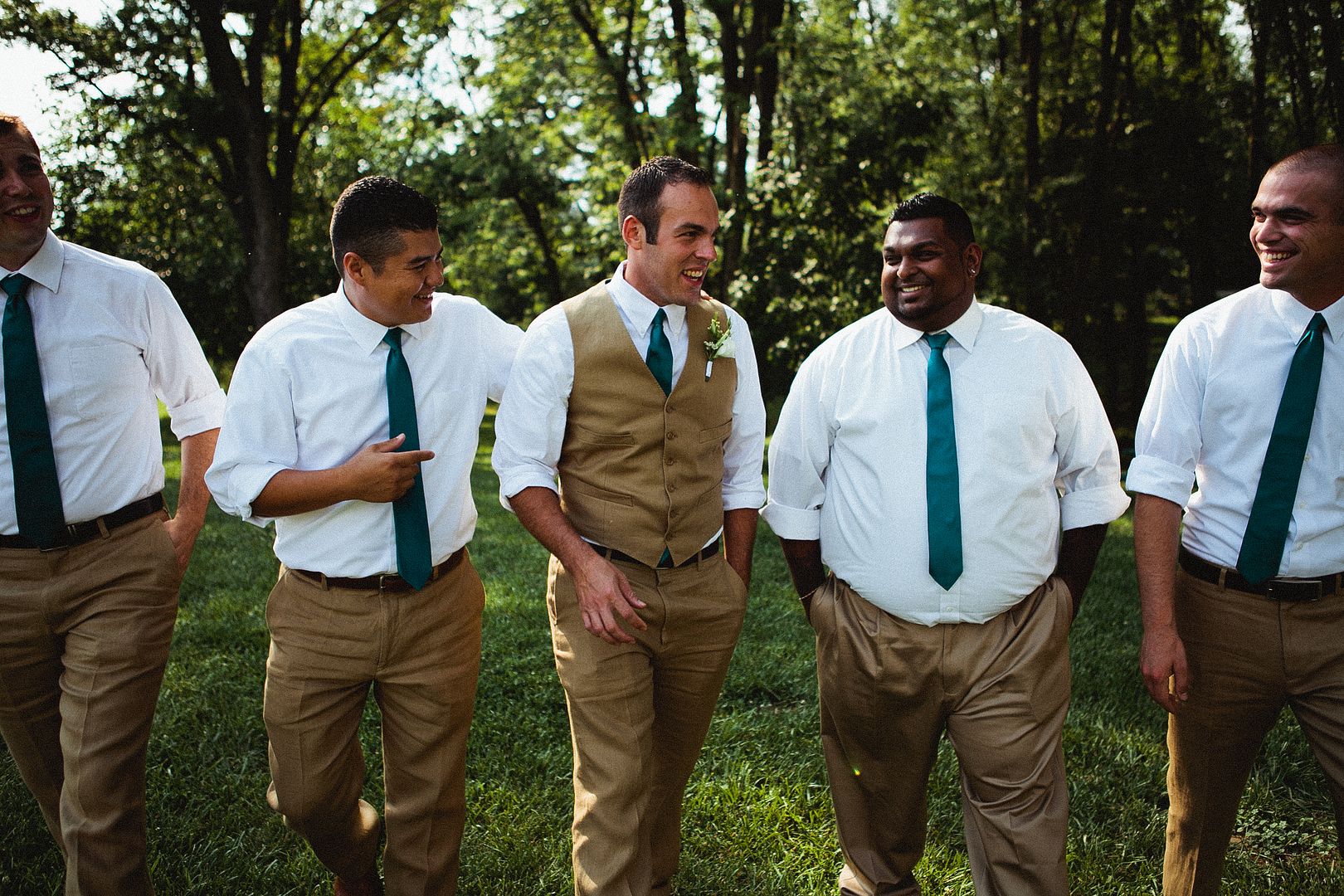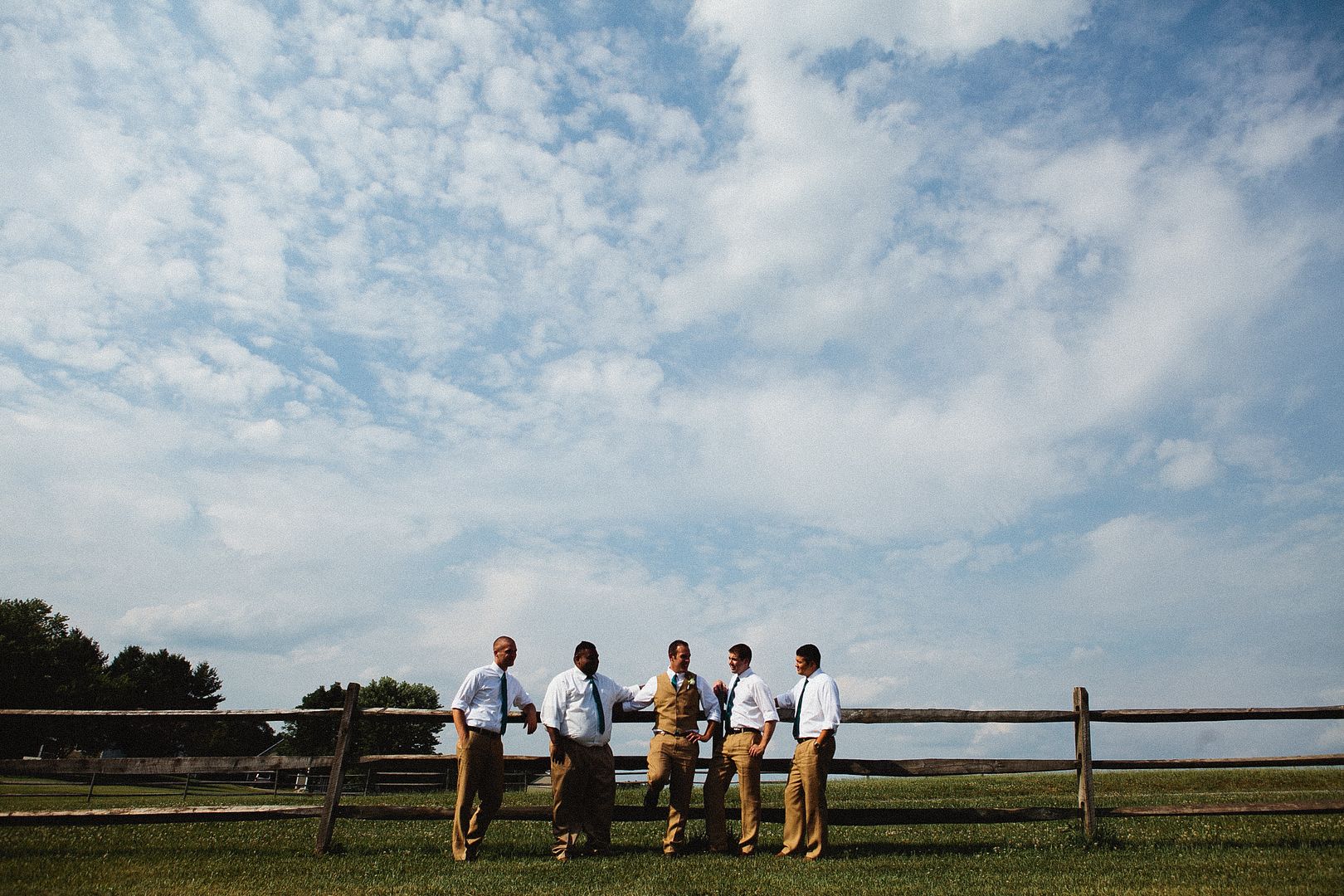 The cellar of the winery was nothing short of fantastic, as were the memories of the final moments before the wedding: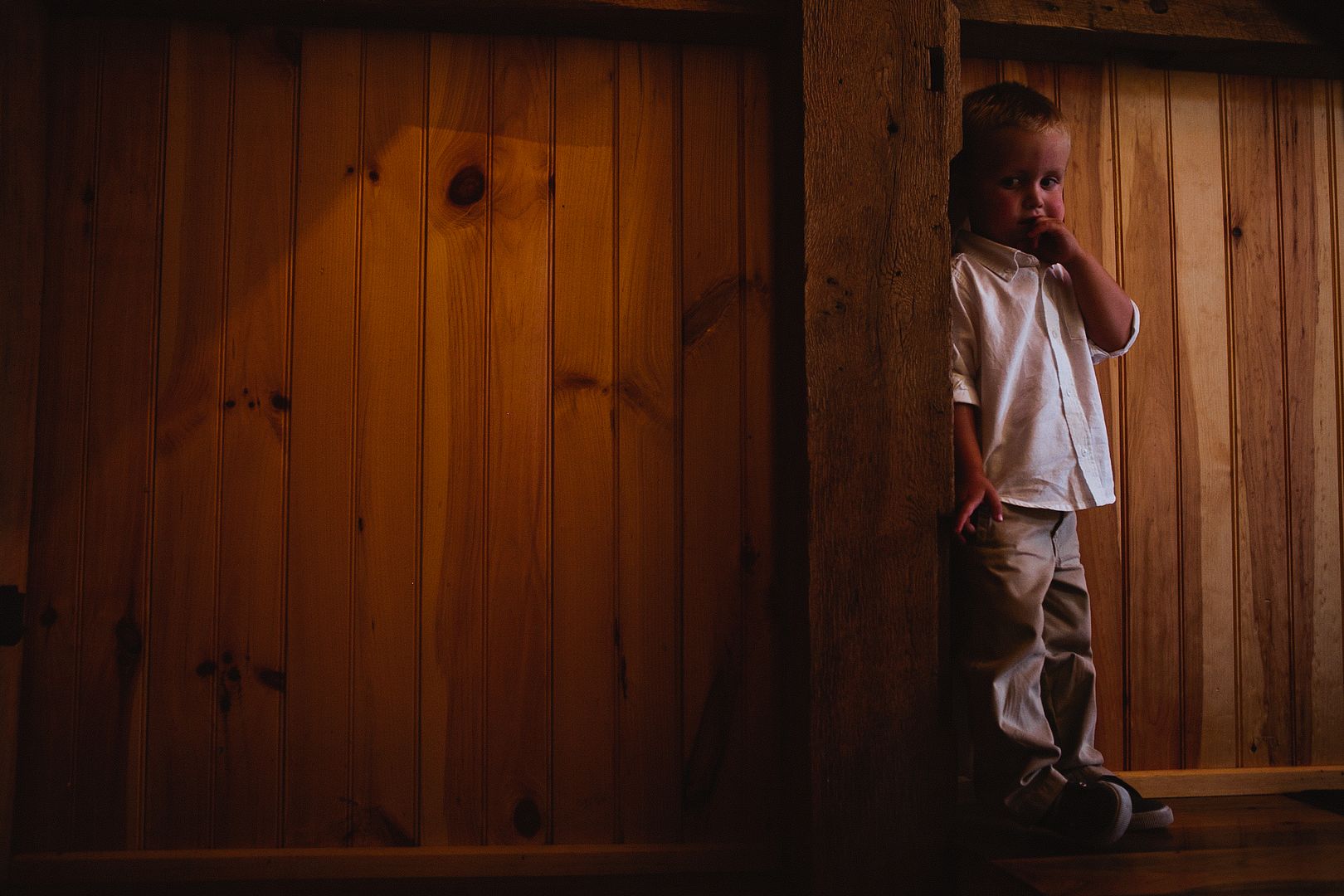 Cleaning bugs out of the veil: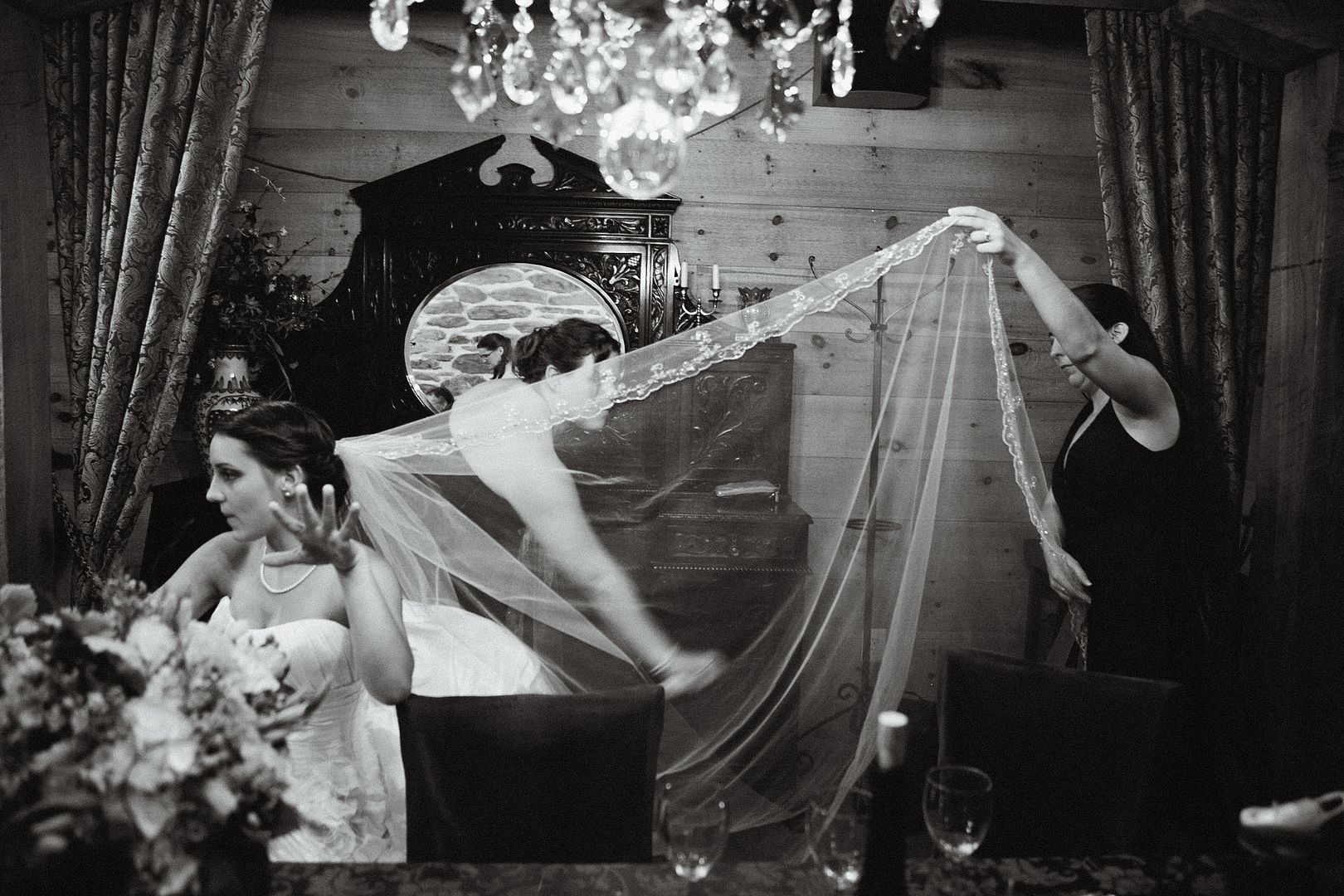 Such a big girl having a glass of "wine" ;)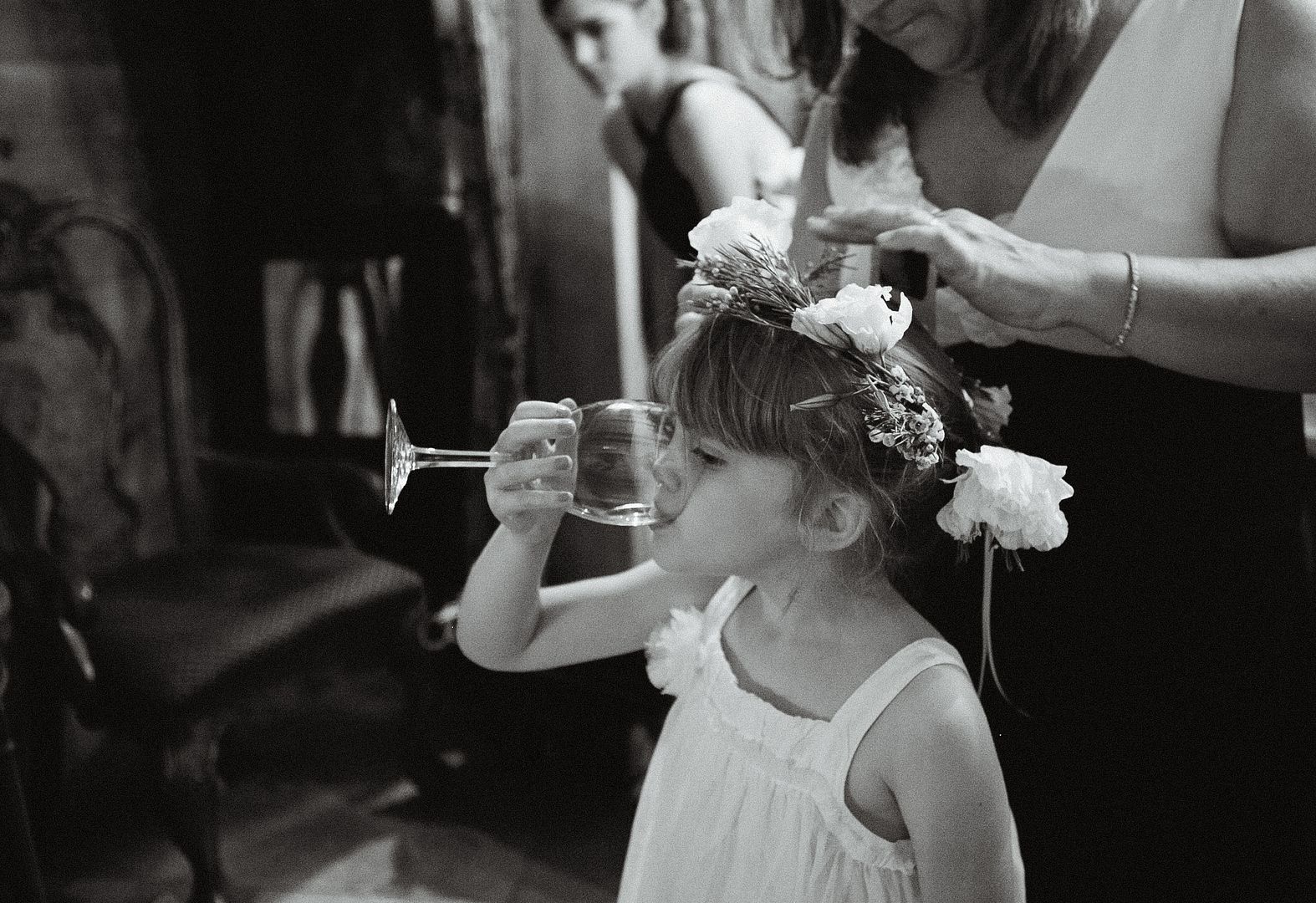 Not loving the flower crown:
Auntie snuggles:
Beaming father-of-the-bride watching in the corner watching his girl: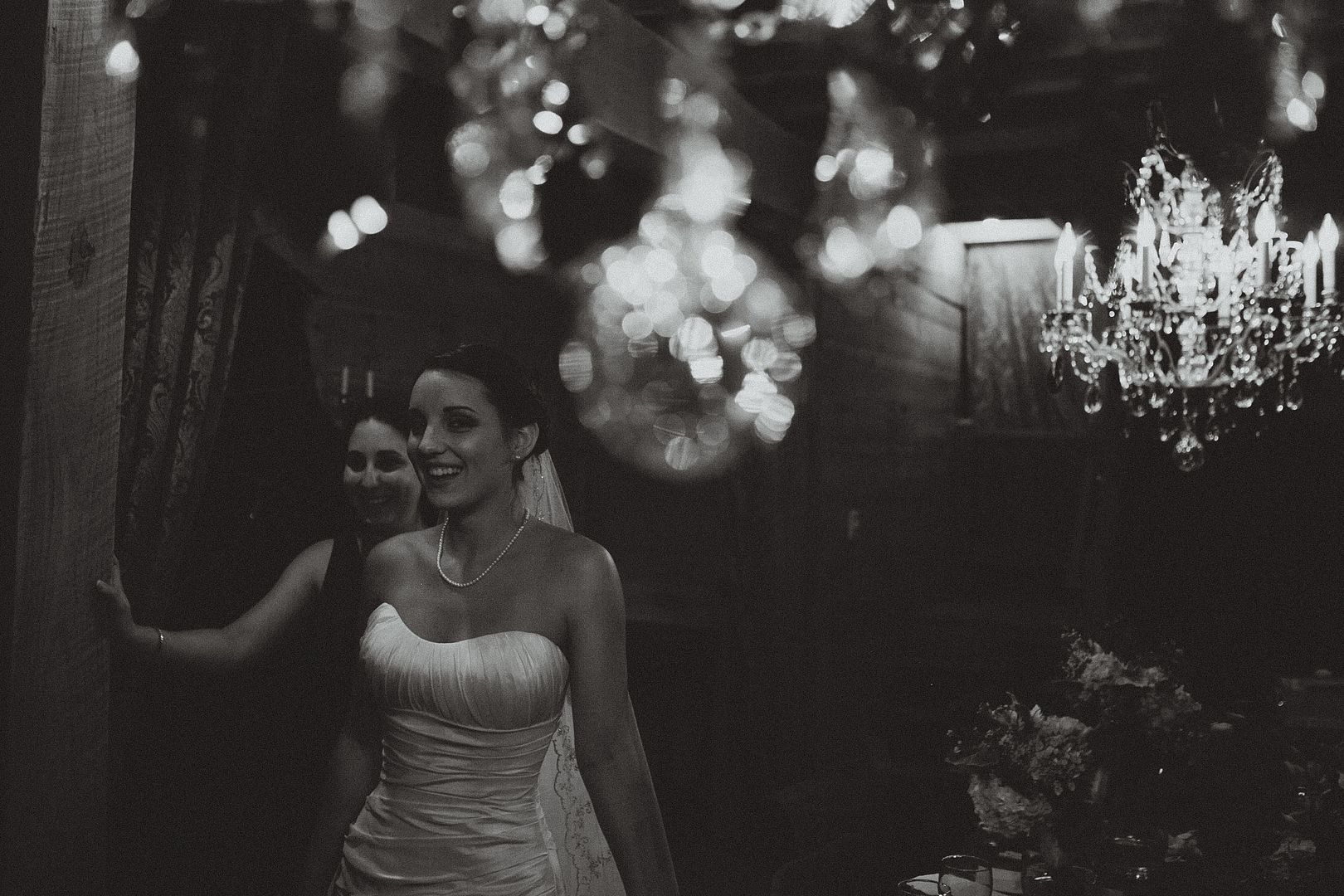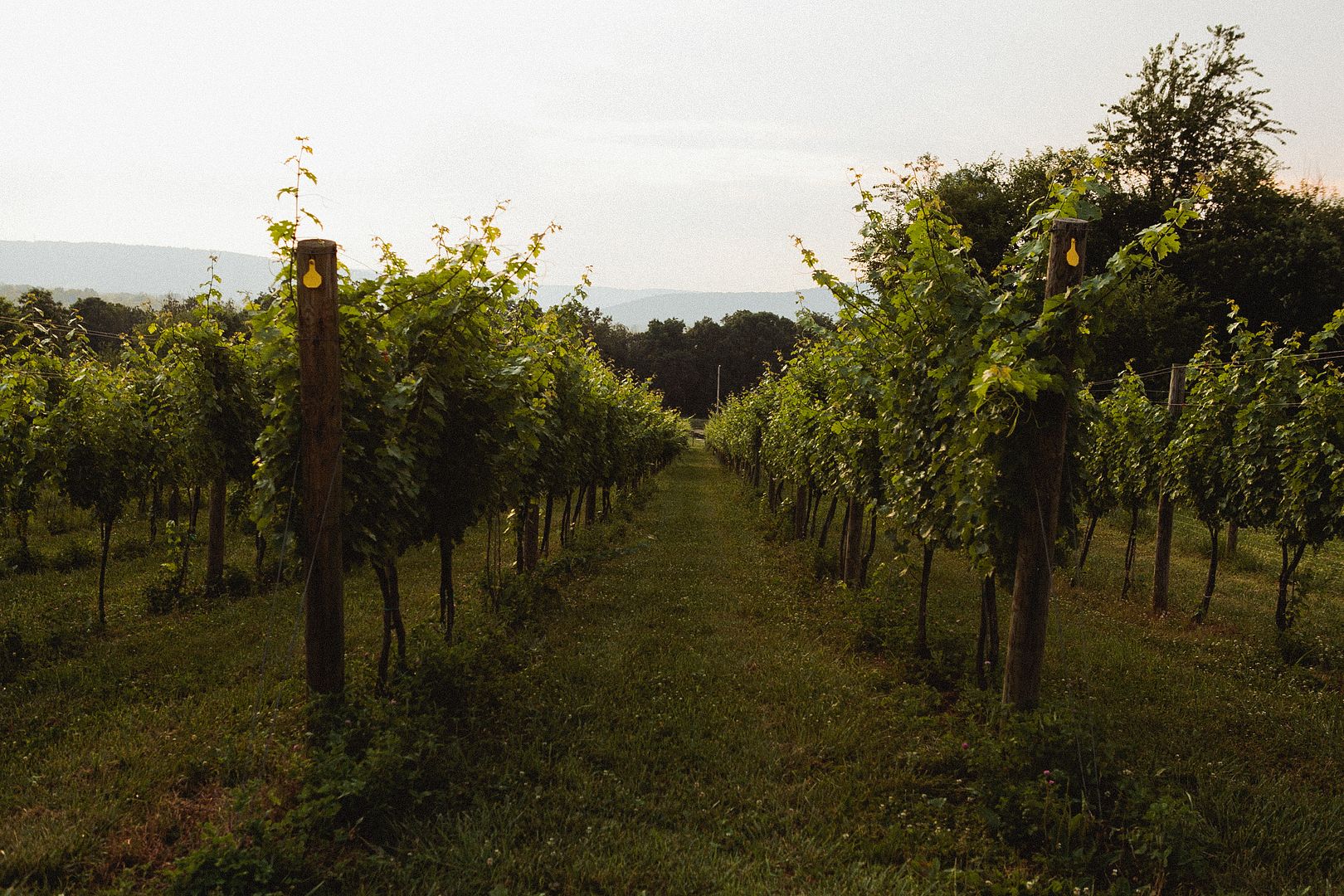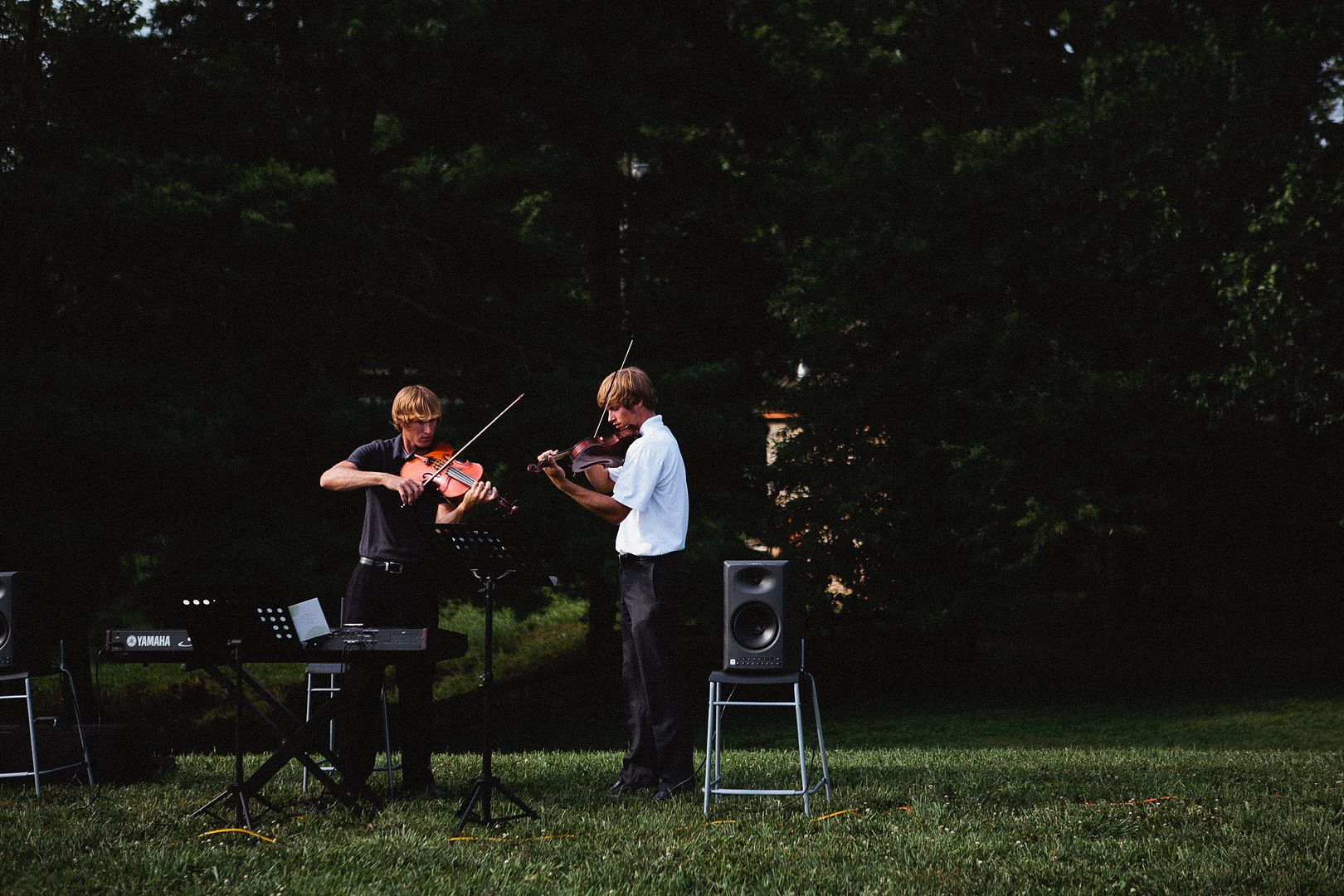 Beautiful mother of the bride :)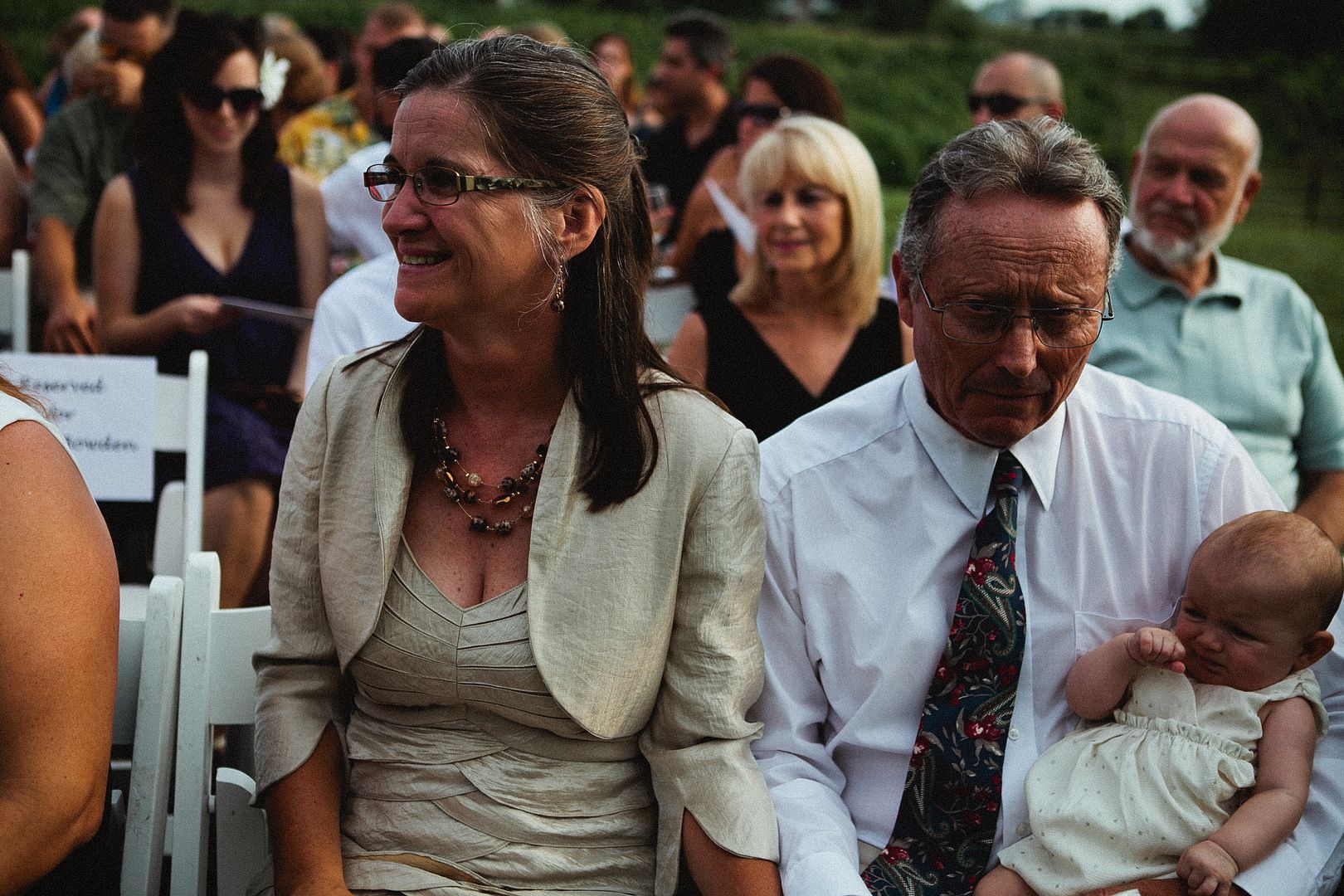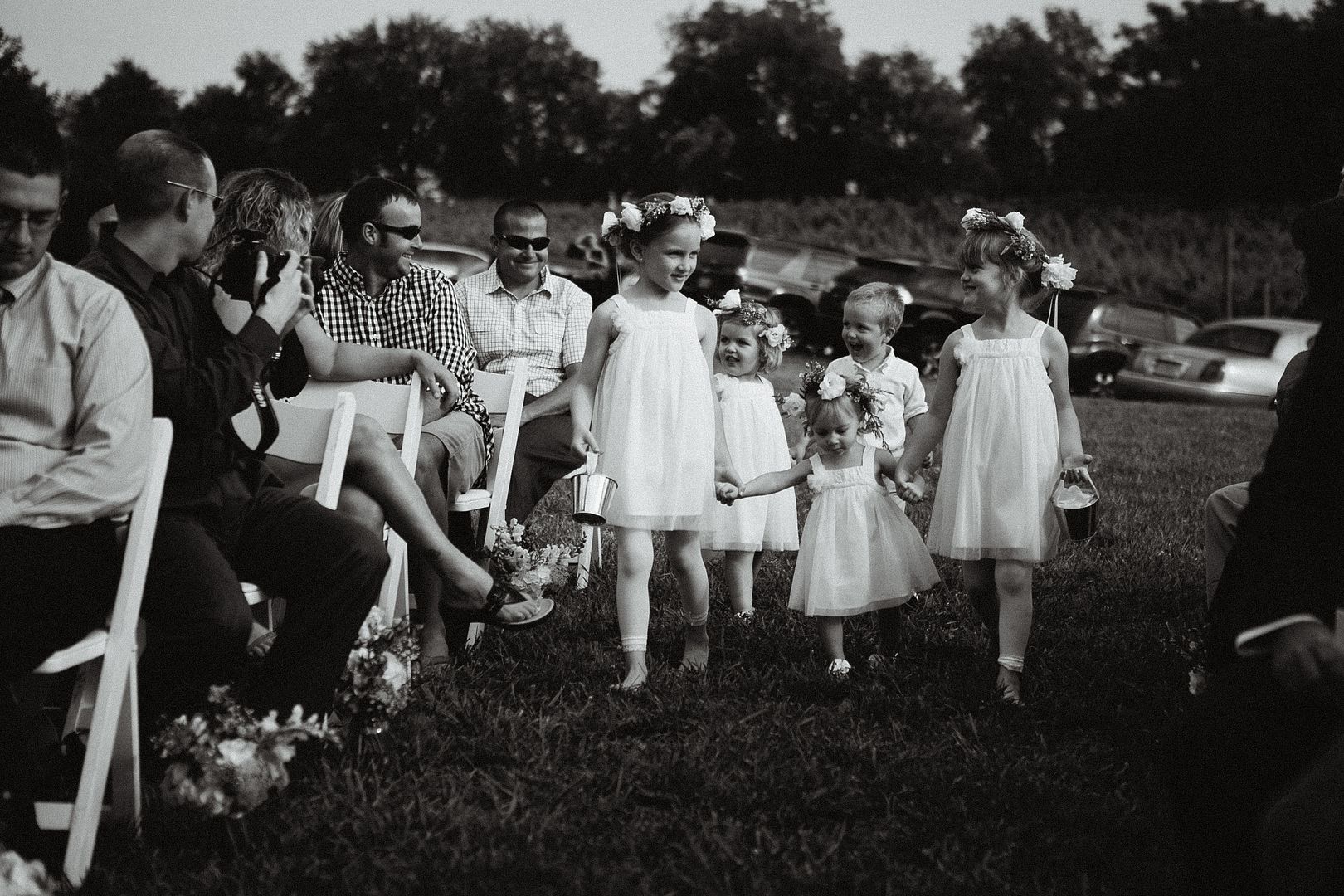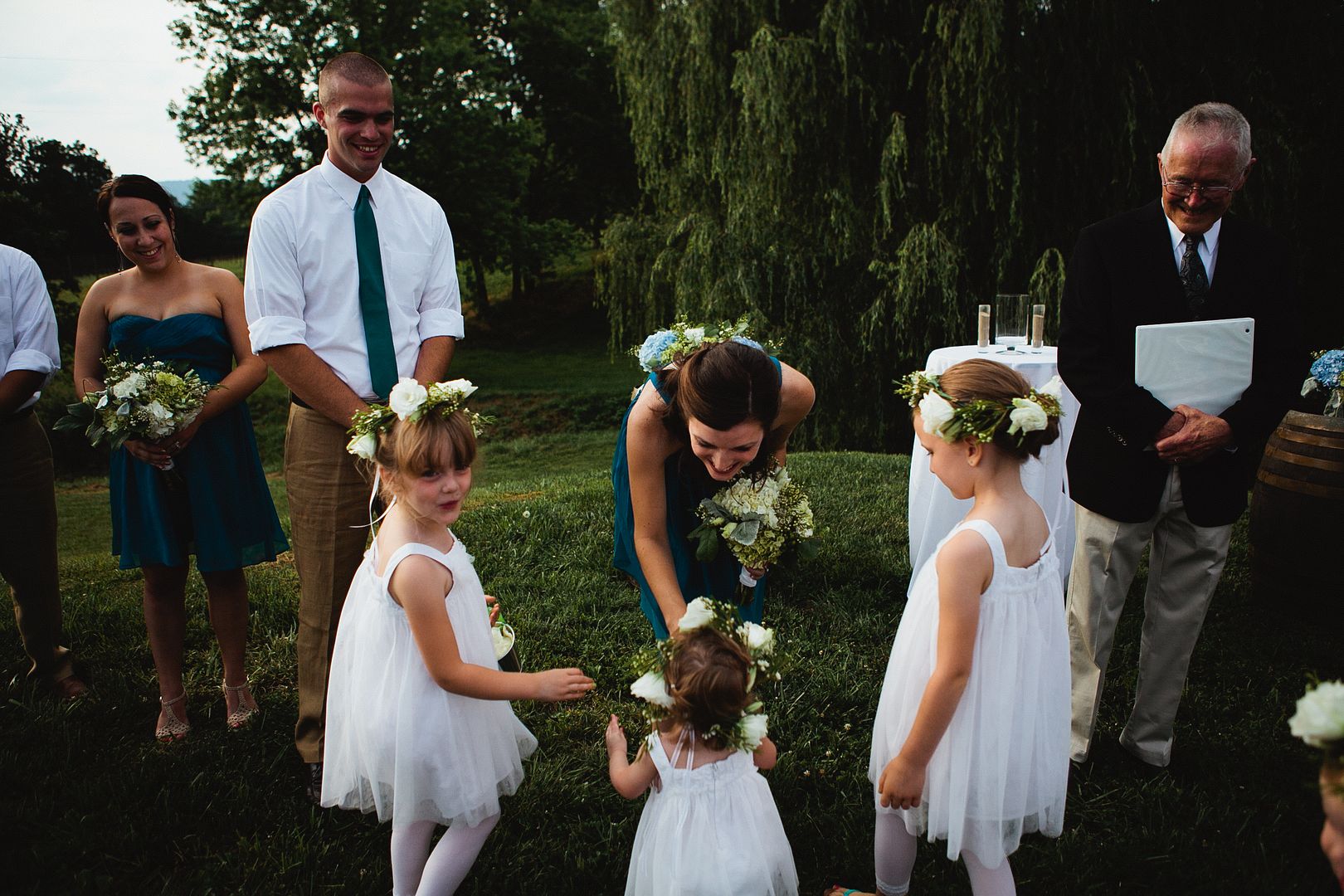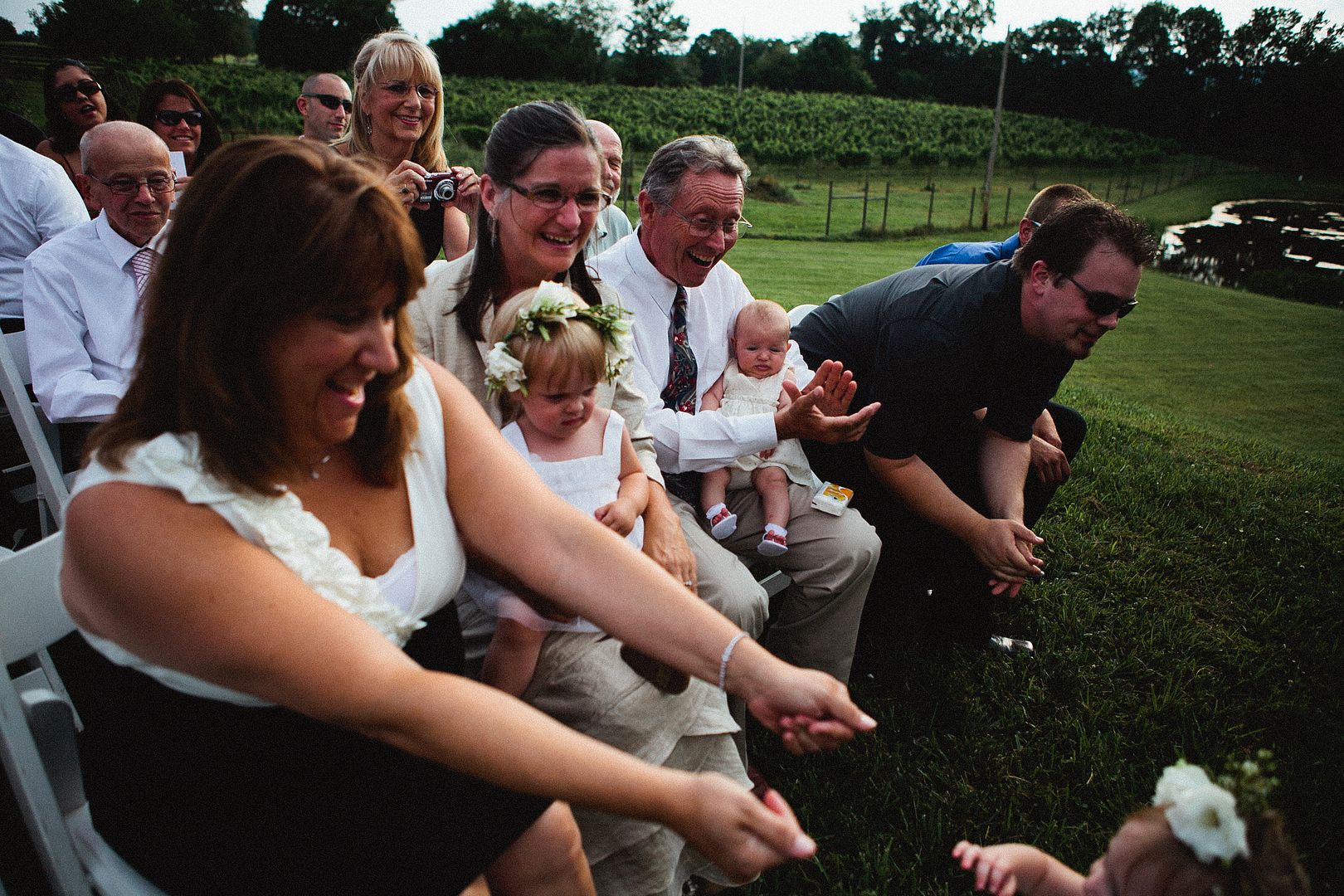 During their
engagement shoot
, Chet hesitated to "get into it." "I'm the guy who always teases everyone for these pictures. 'Oh! Look at you! Rolling in the grass!' 'Sick. You made a wittle heeeeart with your haaaands!' And now I'm in them." I thought it was pretty funny and promised him these wouldn't be terribly embarrassing. When I first gathered all the groomsmen together, the first thing I asked was "So, did you get harassed for your engagement pictures? Come on, they weren't too bad." Chet kind of rubbed his head and looked to the ground. His friends started chiming in with the rolling in the grass jokes. Then some dude piped in with "And you better not cry today, man!" They all laughed about the thought of Chet crying... and Chet assured them that he wouldn't.
But then the moment happened. The music made your heart jump, the setting was unearthly and his bride was coming. He fought those tears hard. He knowingly looked over at his best man who had the perfect and most supportive thing to say: Just let 'em go, dude, let 'em go. And that he did.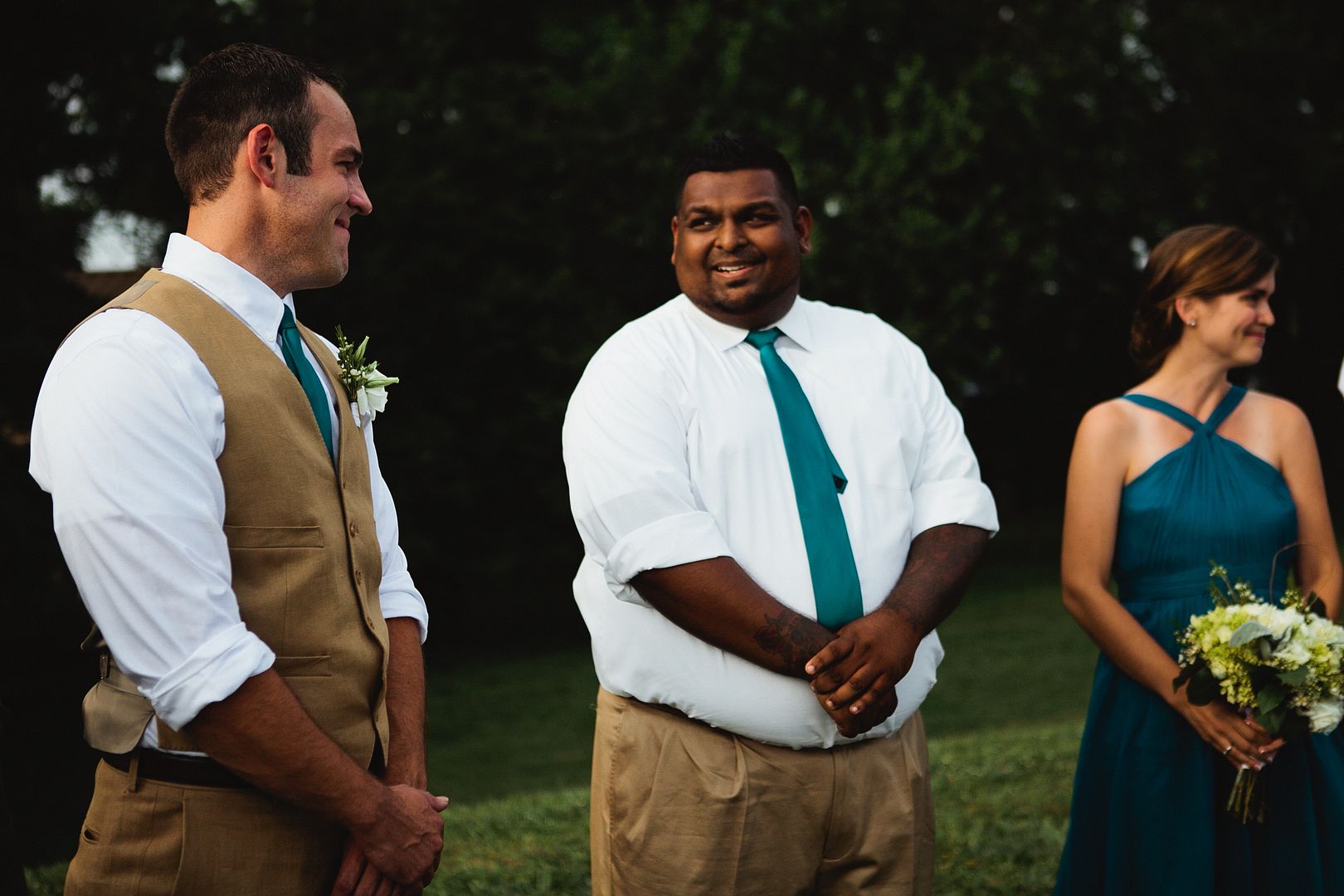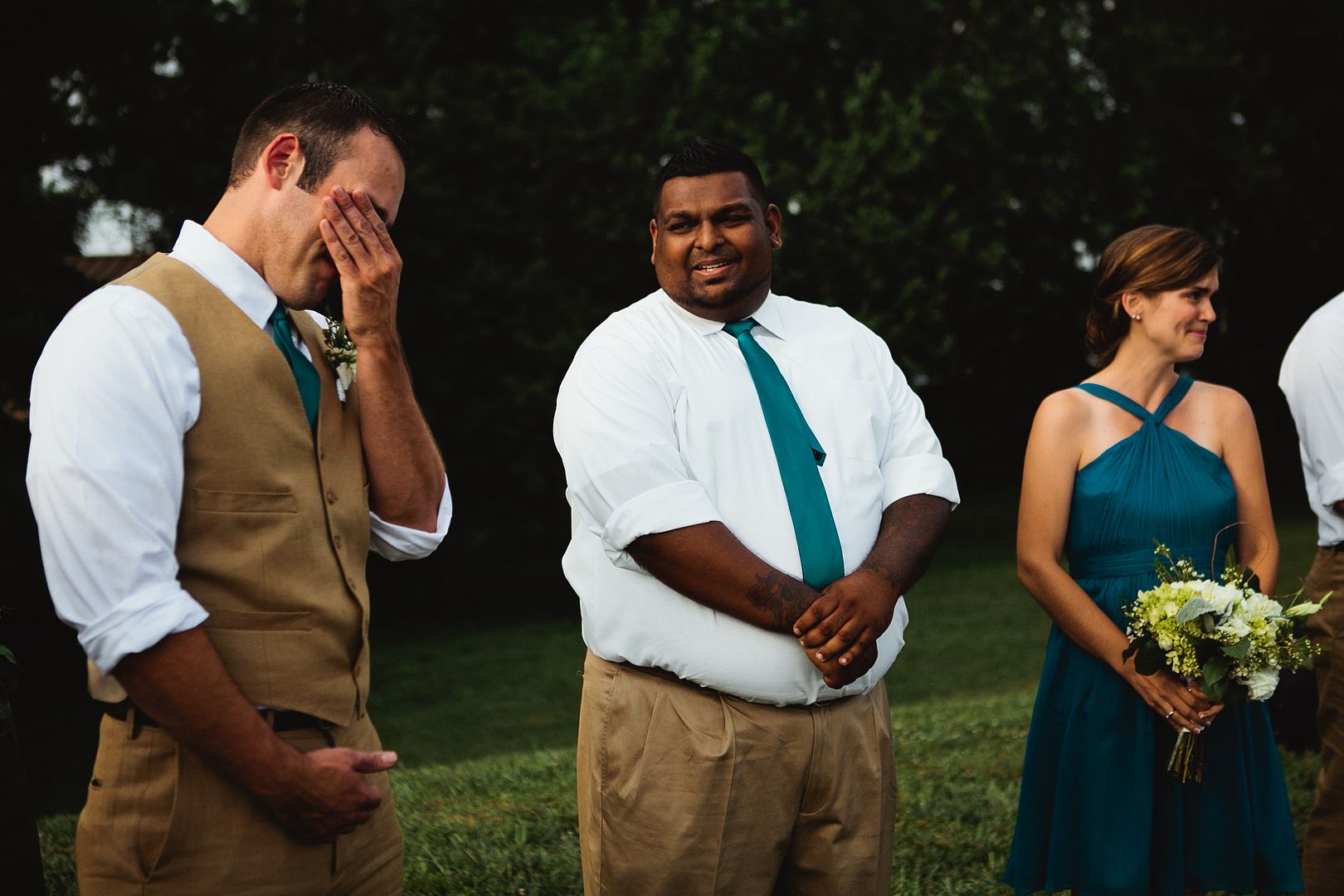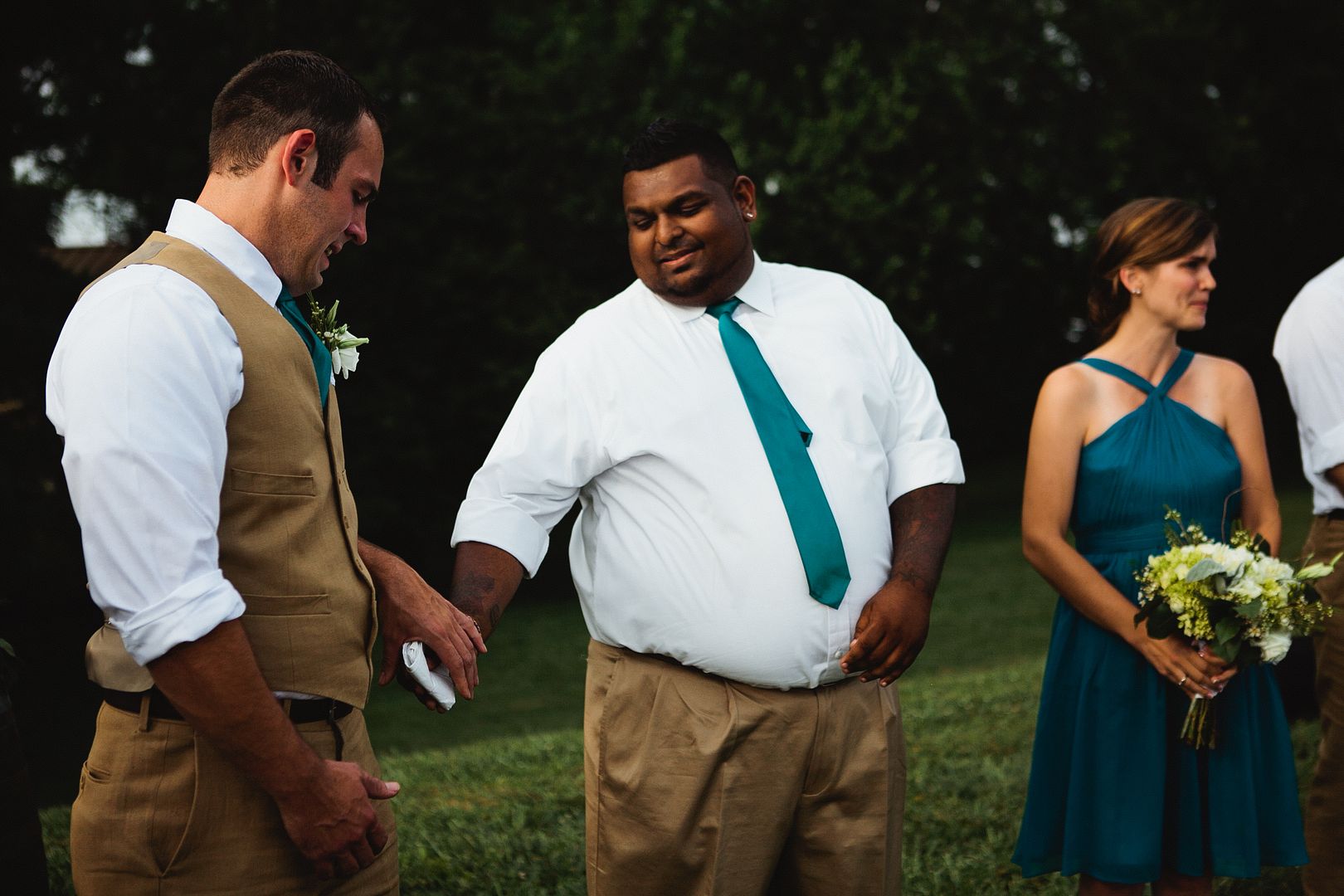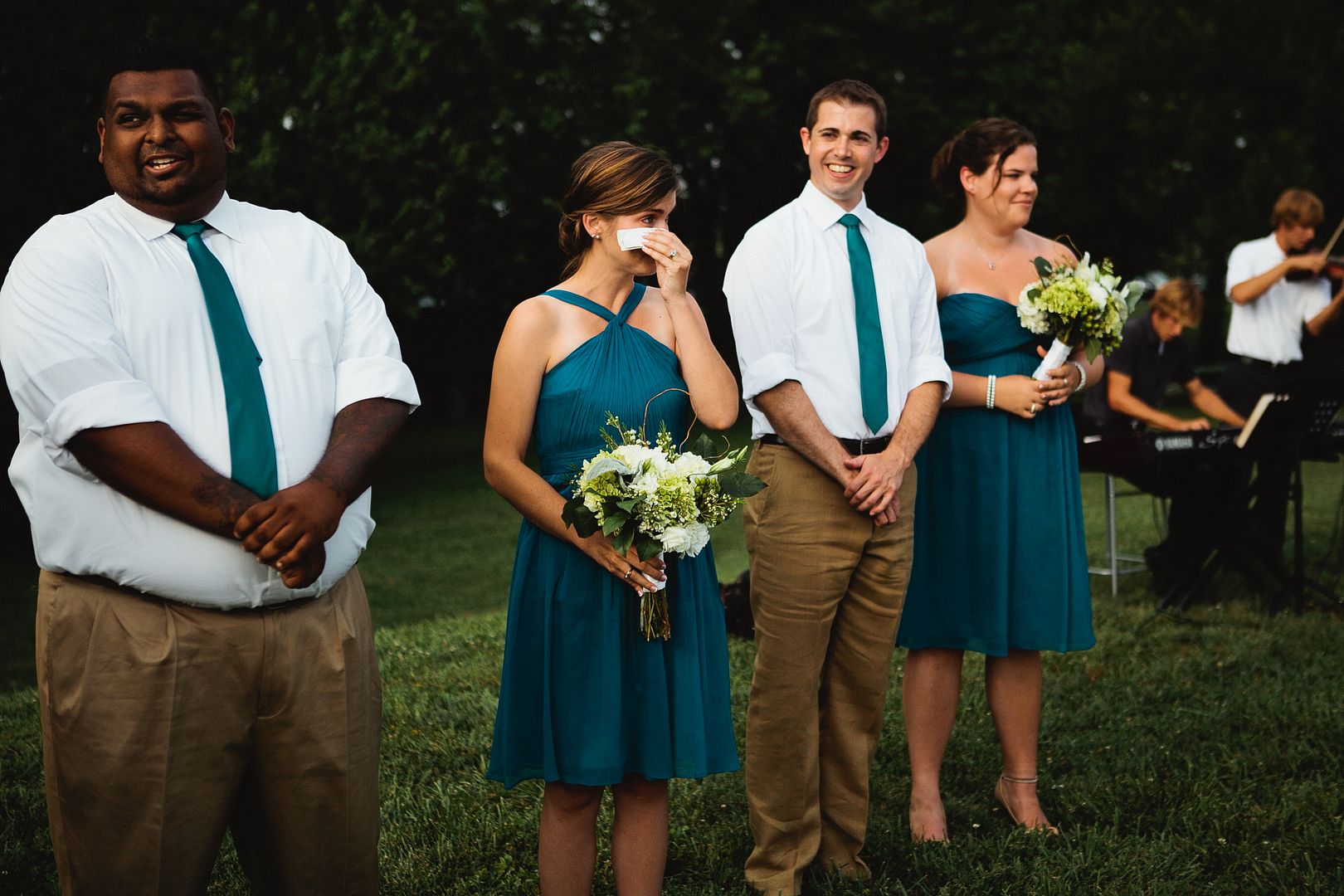 The wee babes. F'real. With their flower crowns. F'-lipping-real.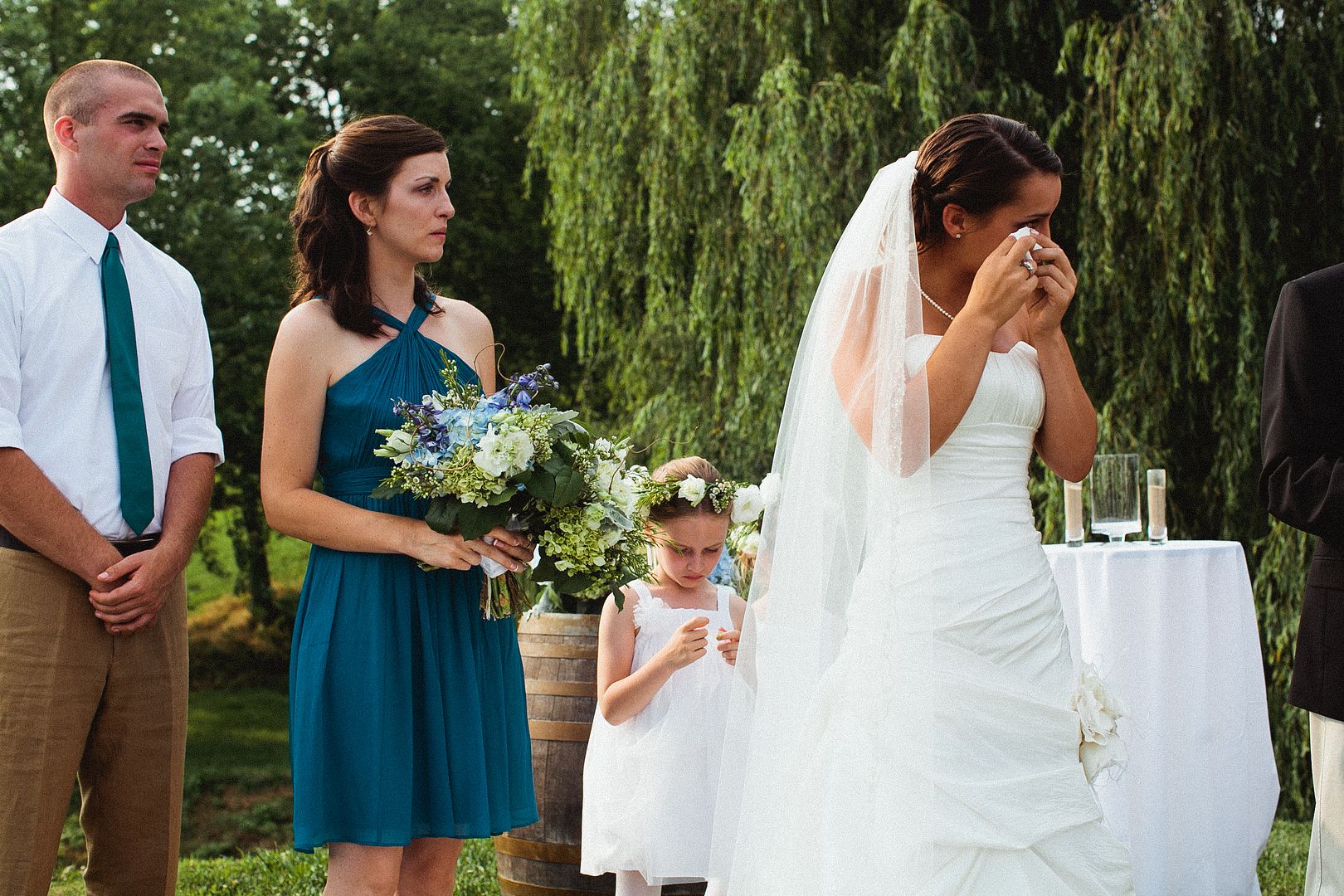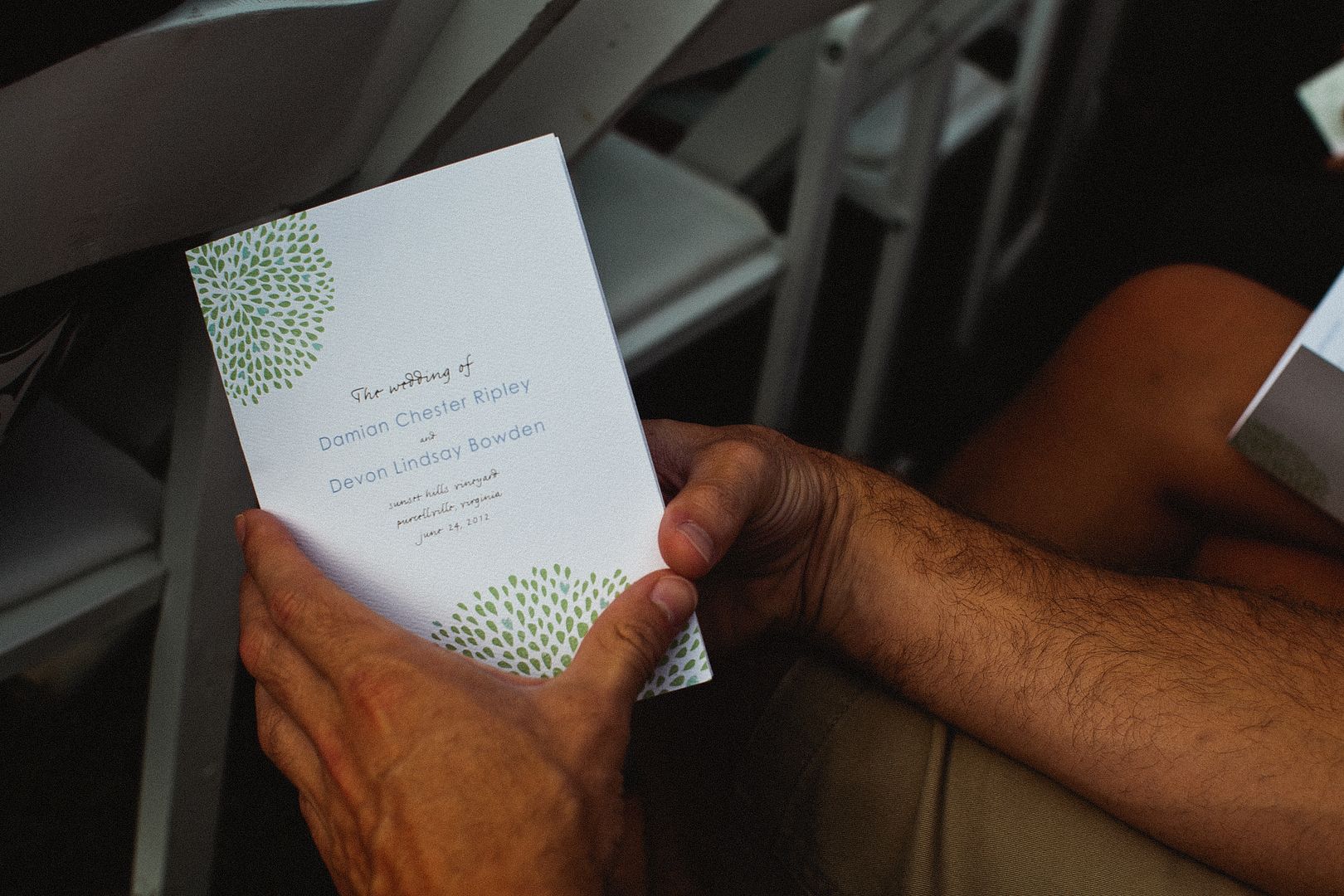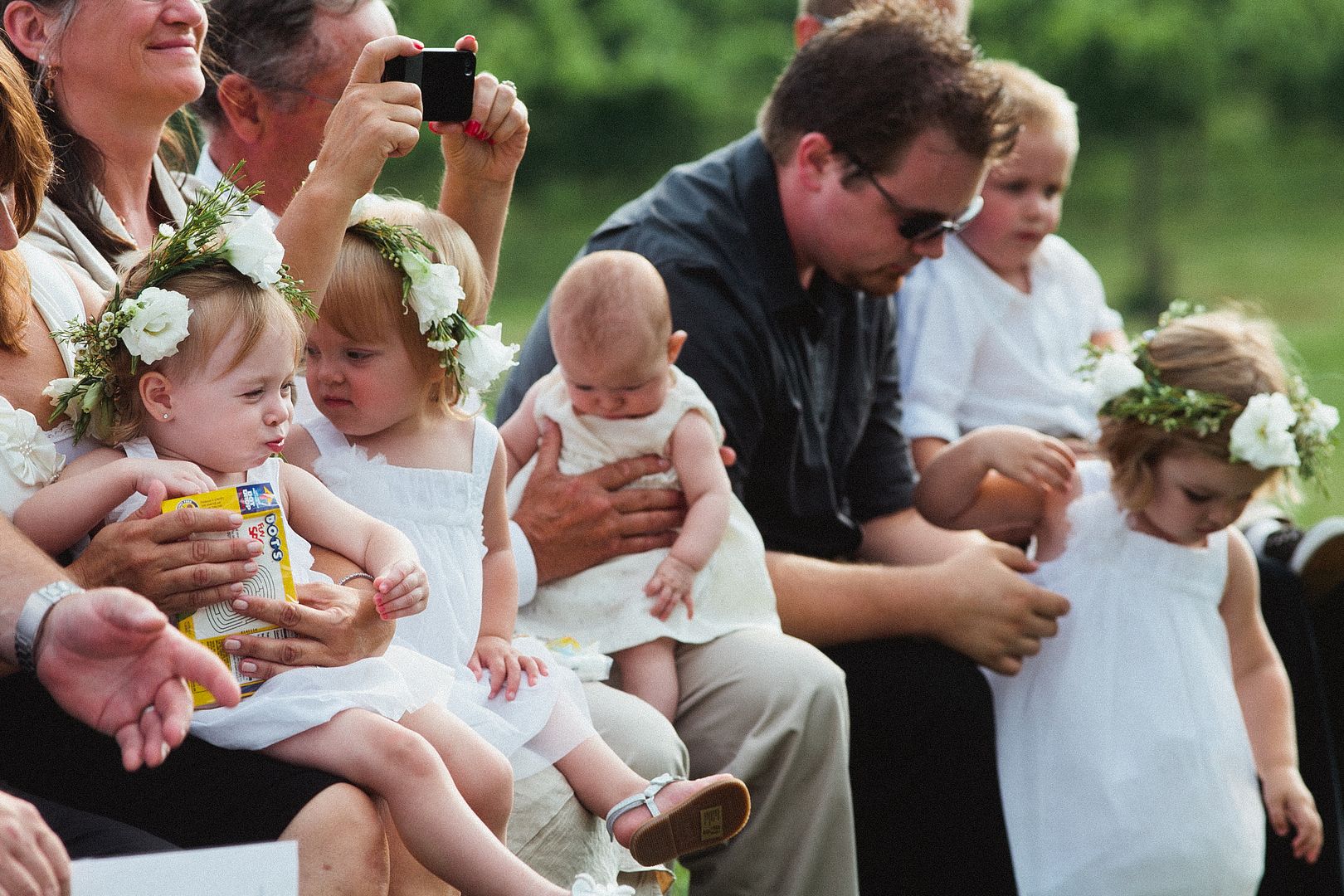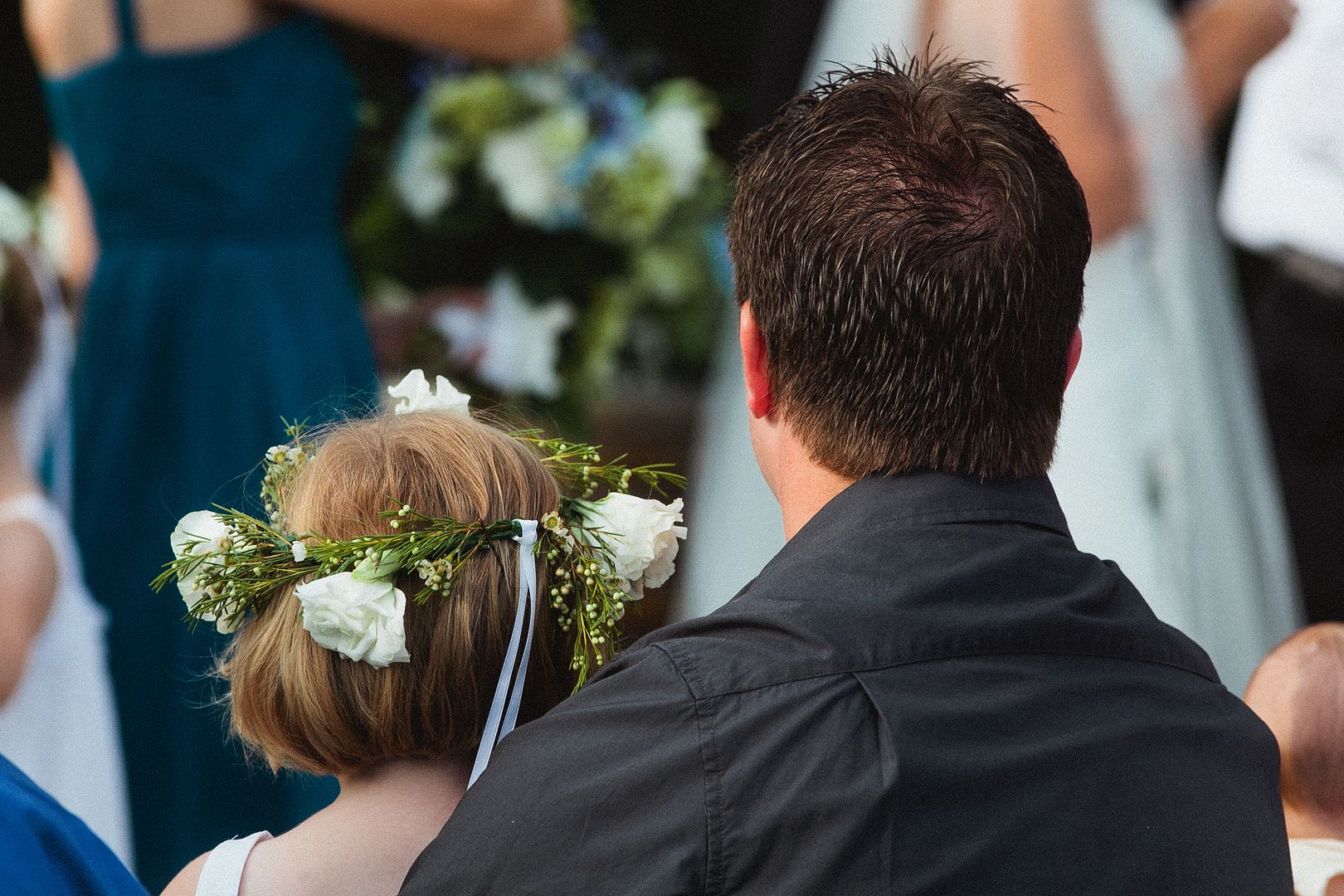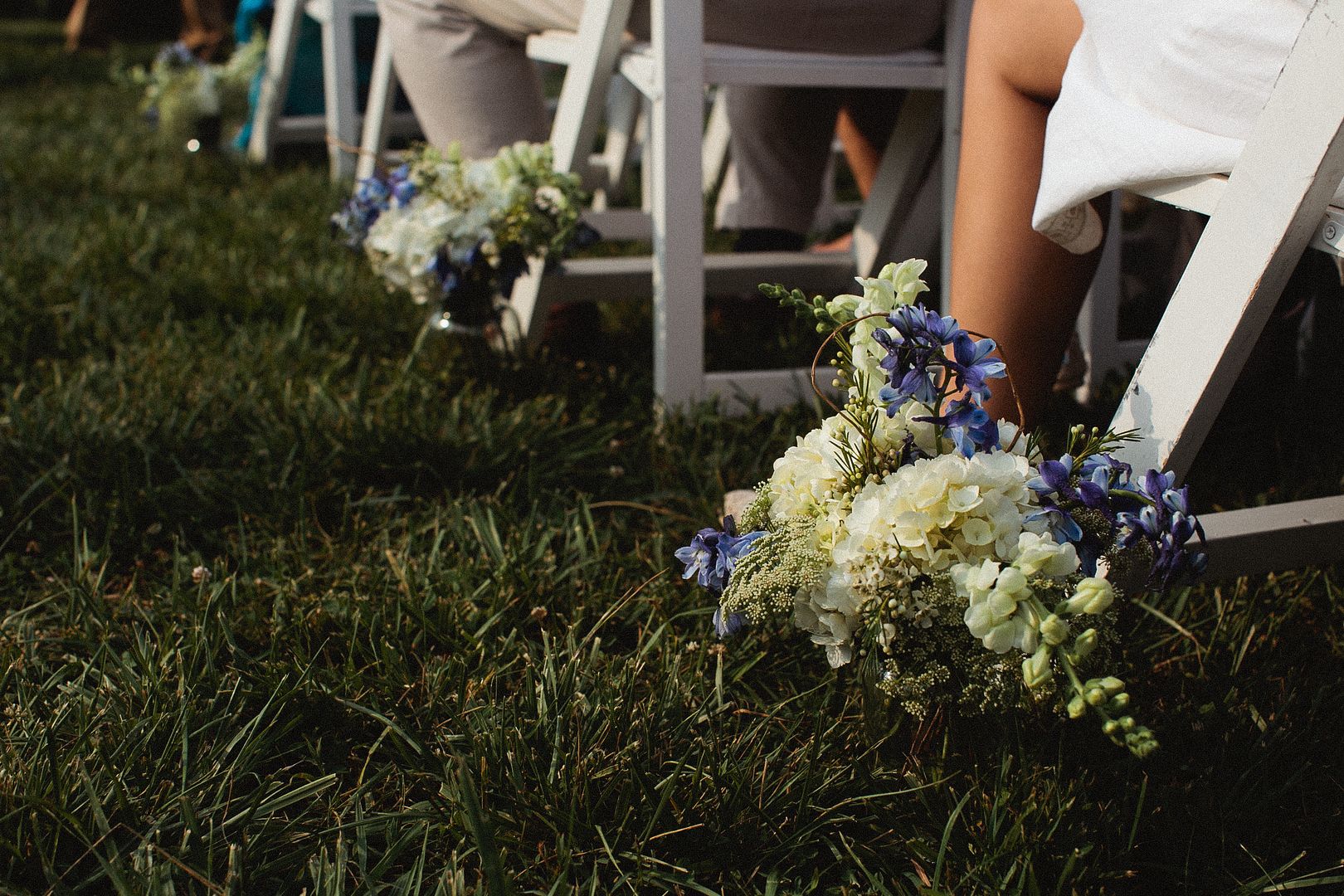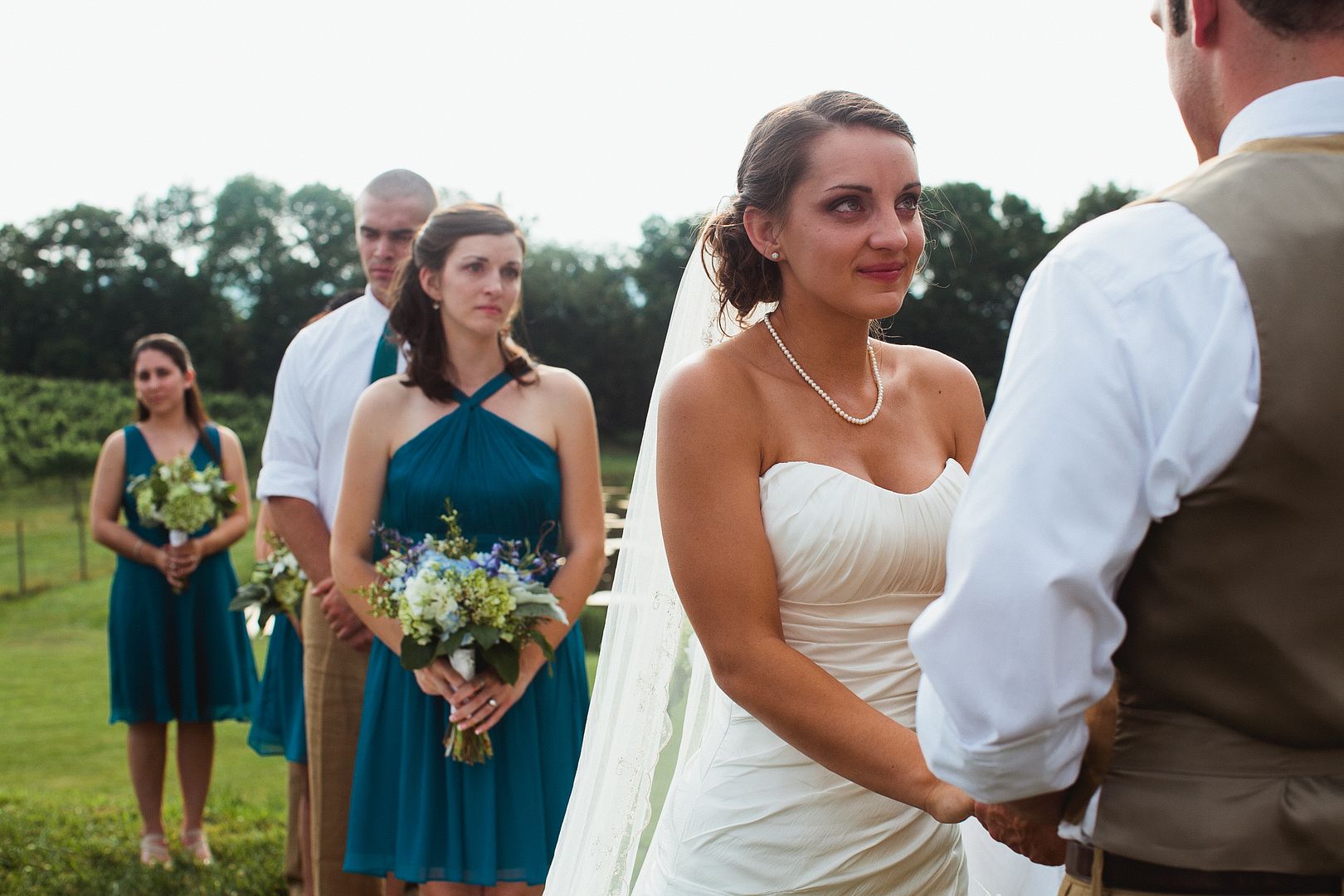 Such a dreamy kiss. Siiiigh.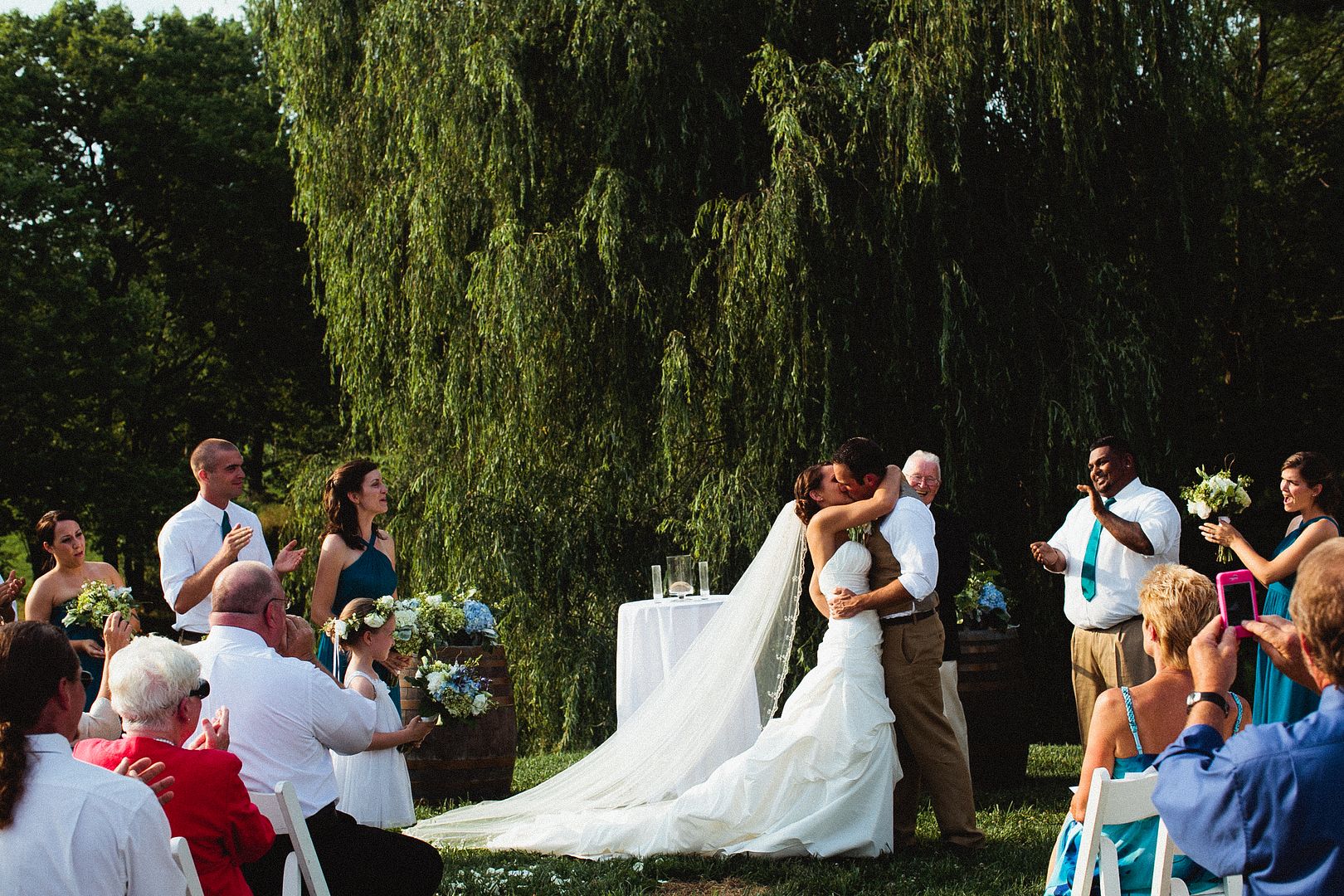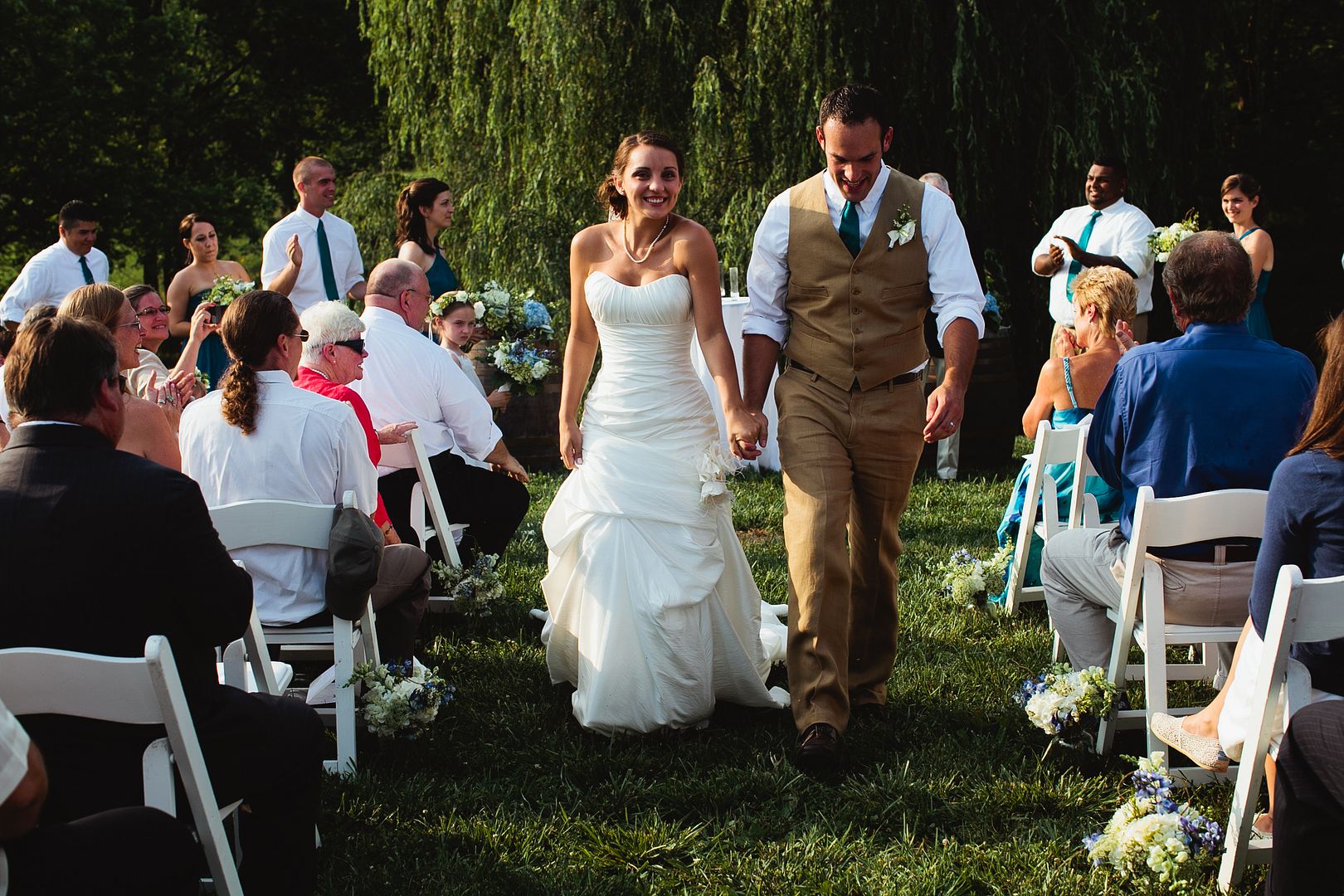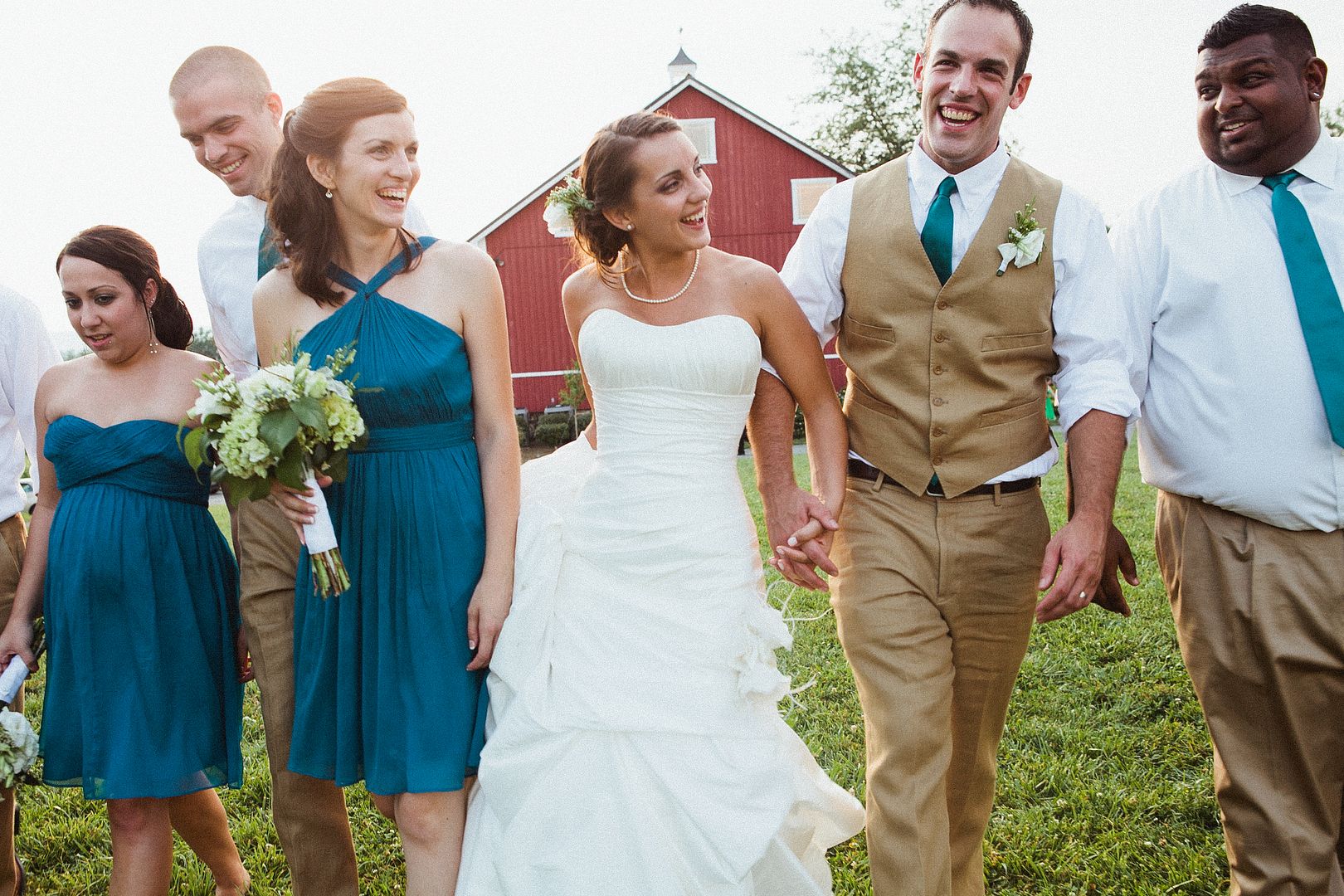 Another little tale: the week Devon returned from her honeymoon, Devon was at my bridal shower. With jokes, gifts and excitement... When I first met Devon in middle school days, that is where I imagined her. I pictured us being at each other's weddings, laughing and teasing all the day long. Devon, I don't know if you quite know how special it was for me to watch you, with the man you love, on your wedding day. I'm thrilled for you. You are a rare one - and I knew it even when I was a stupid, salty, really really weird kid. Chet is a good man. And you have never dazzled more, my friend. Your family adores (and needs!) you. Your friends thrive off your energy. And I hope this day was more than you could have ever dreamed of.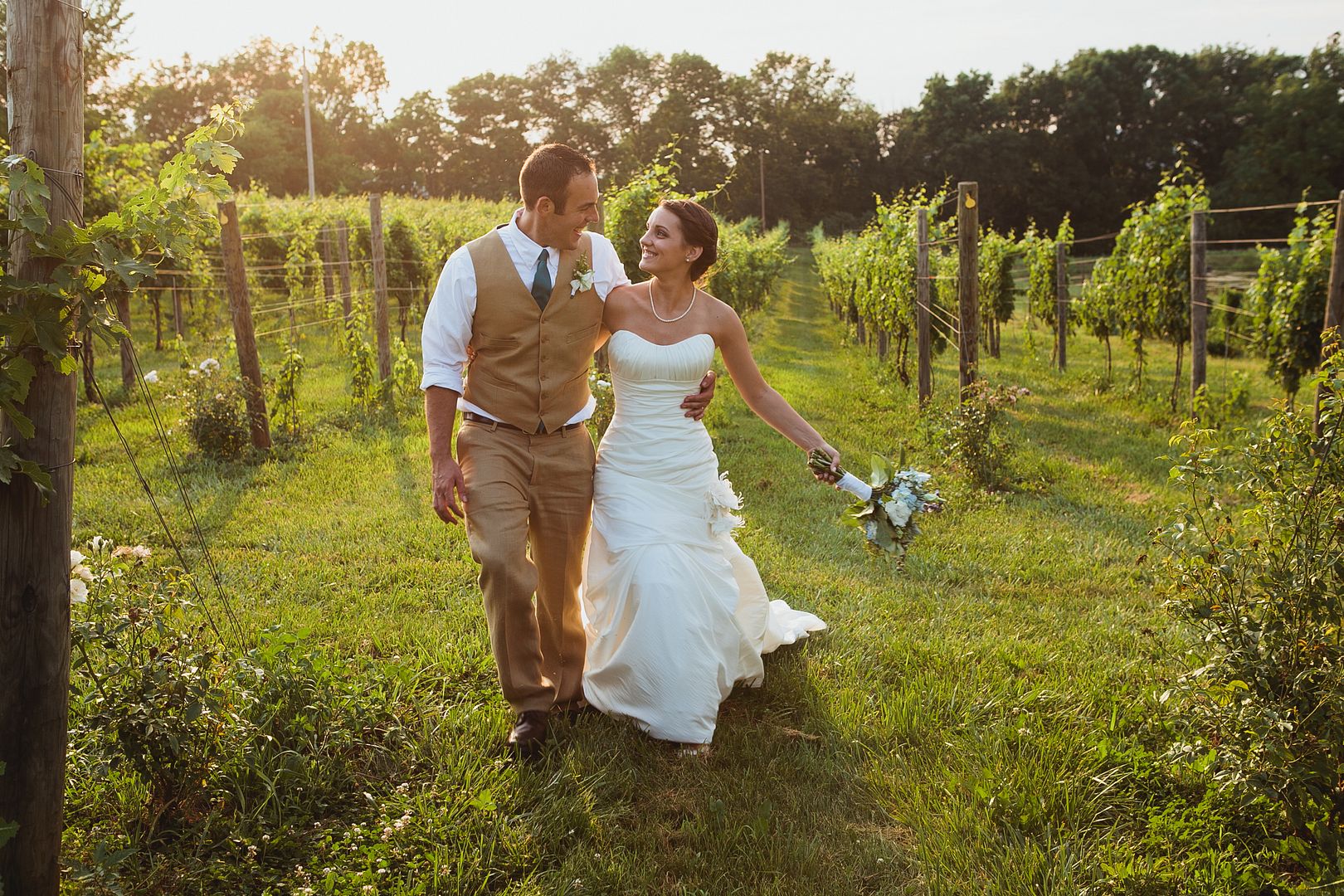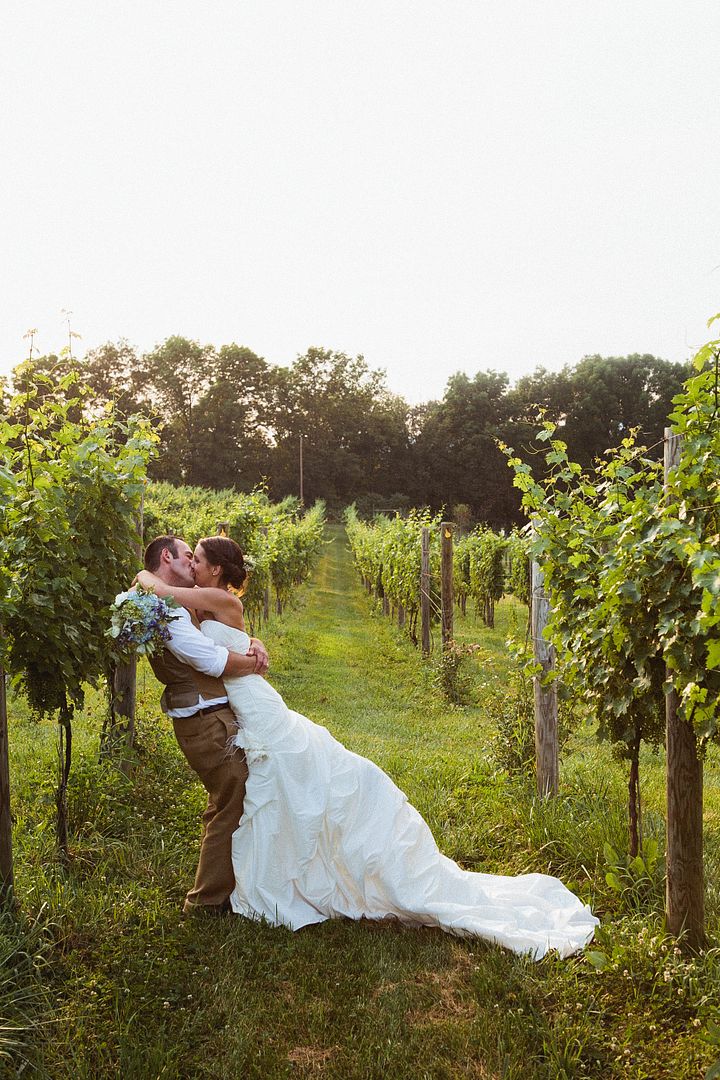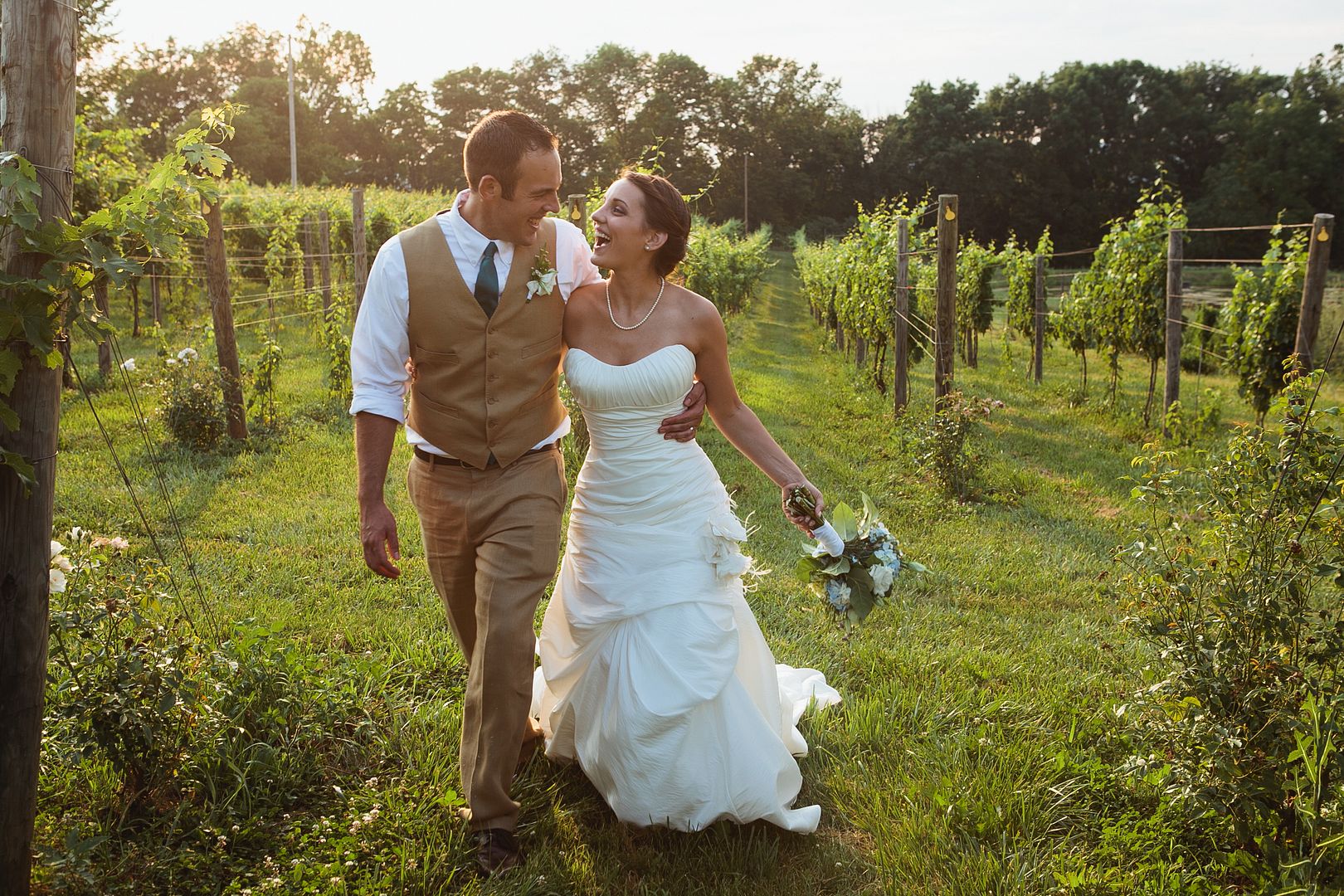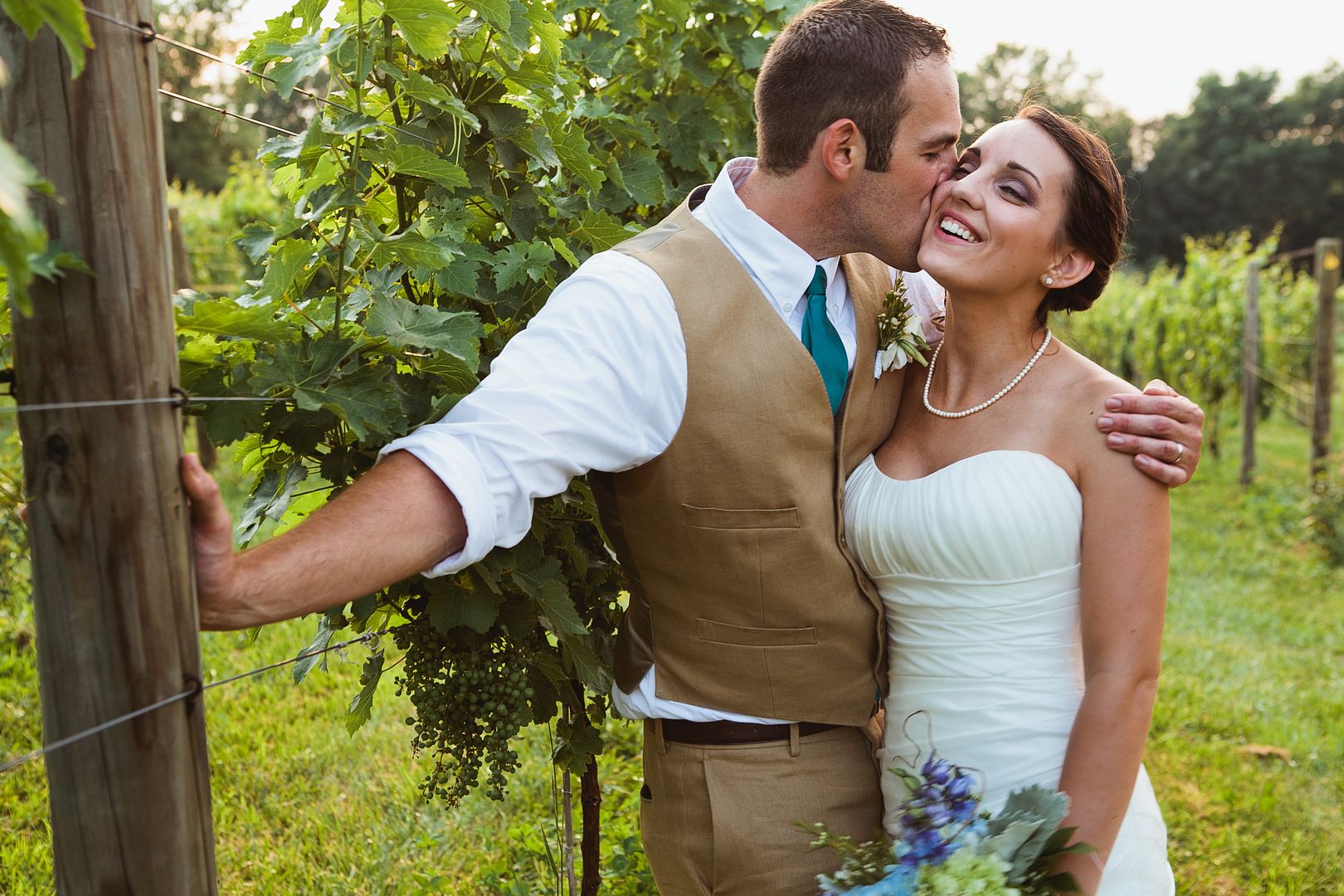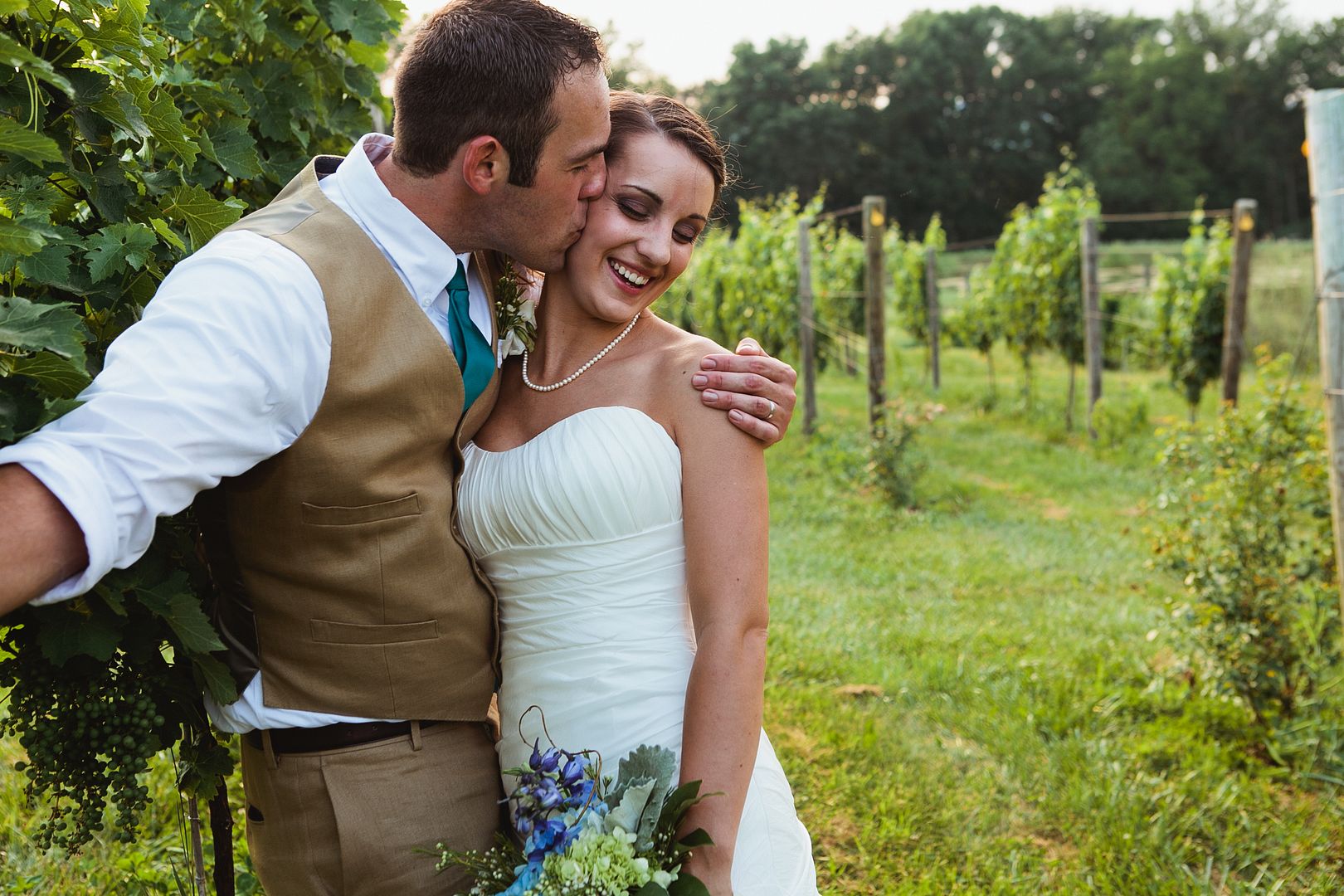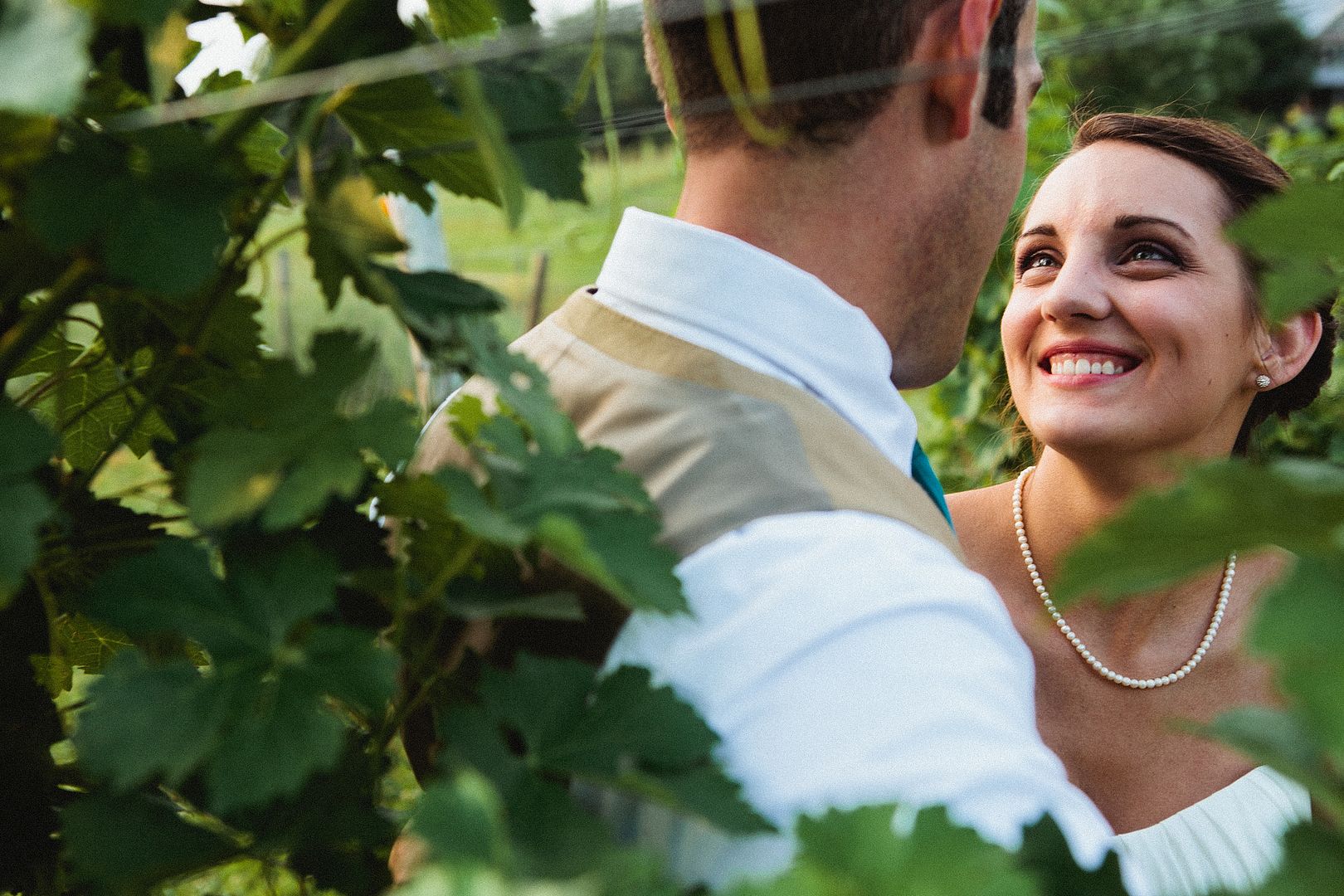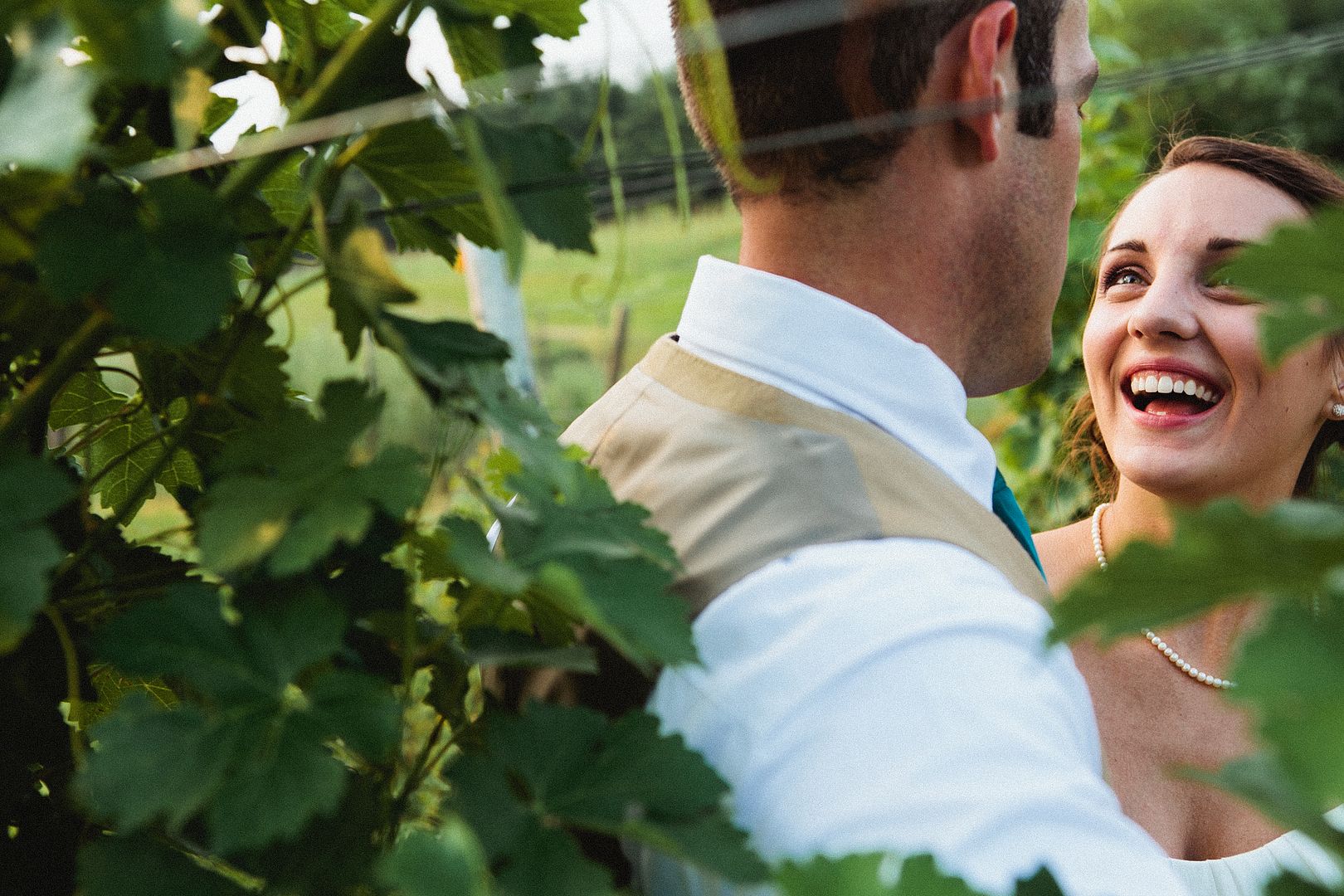 Grandma's pearl necklace... the one she wears every day.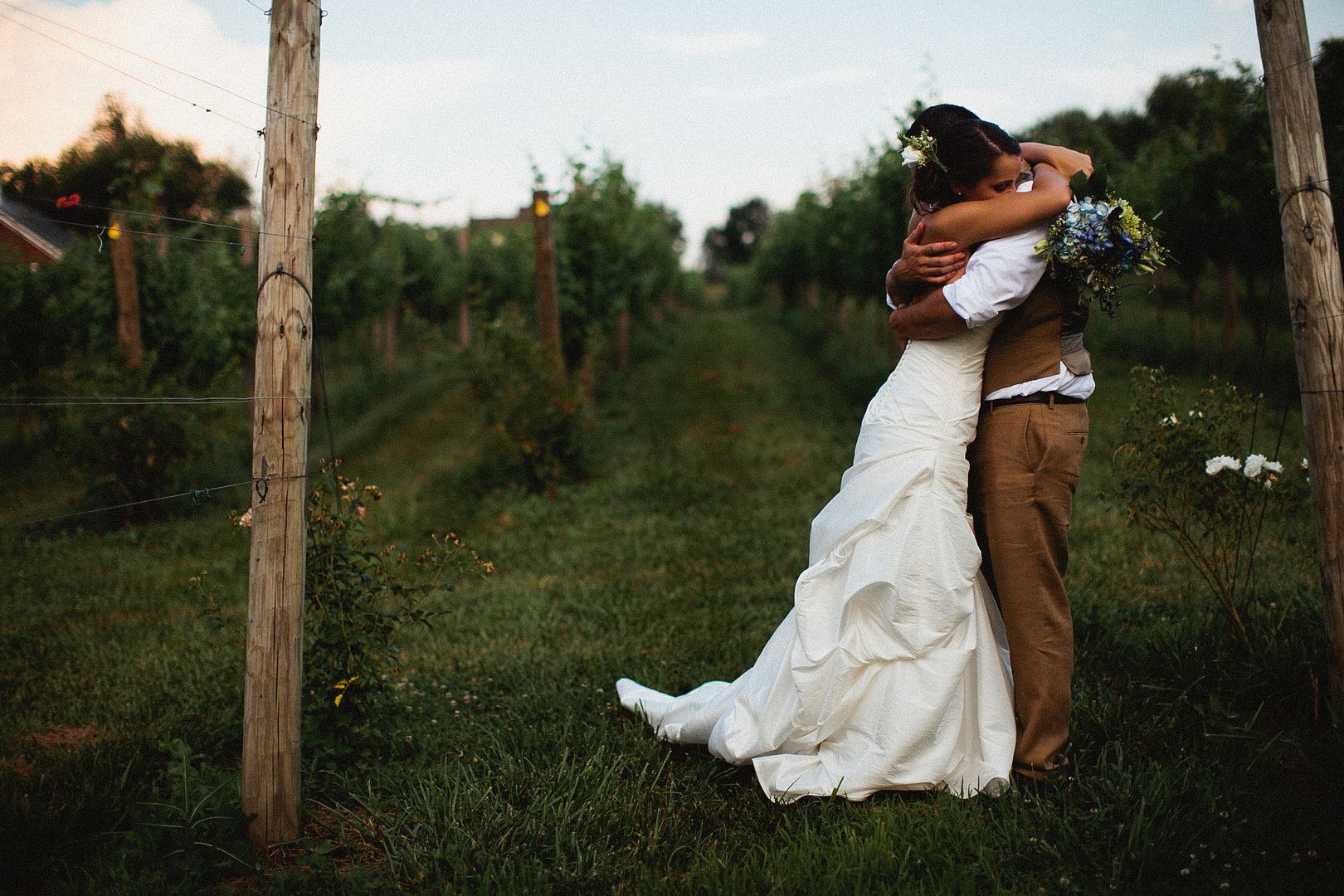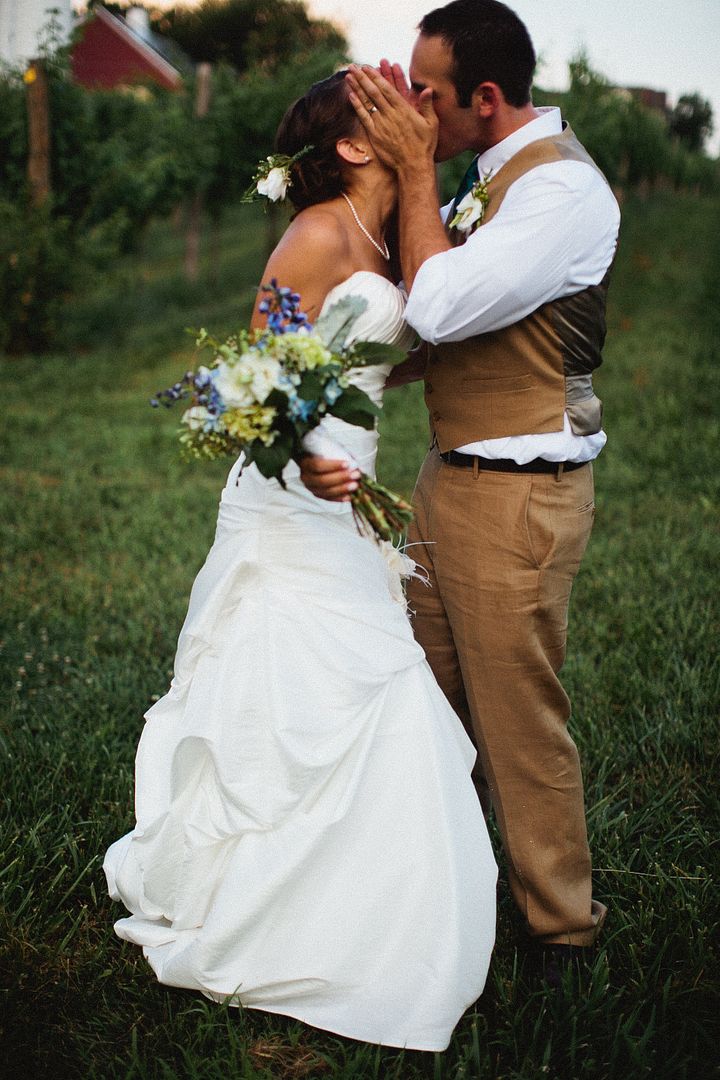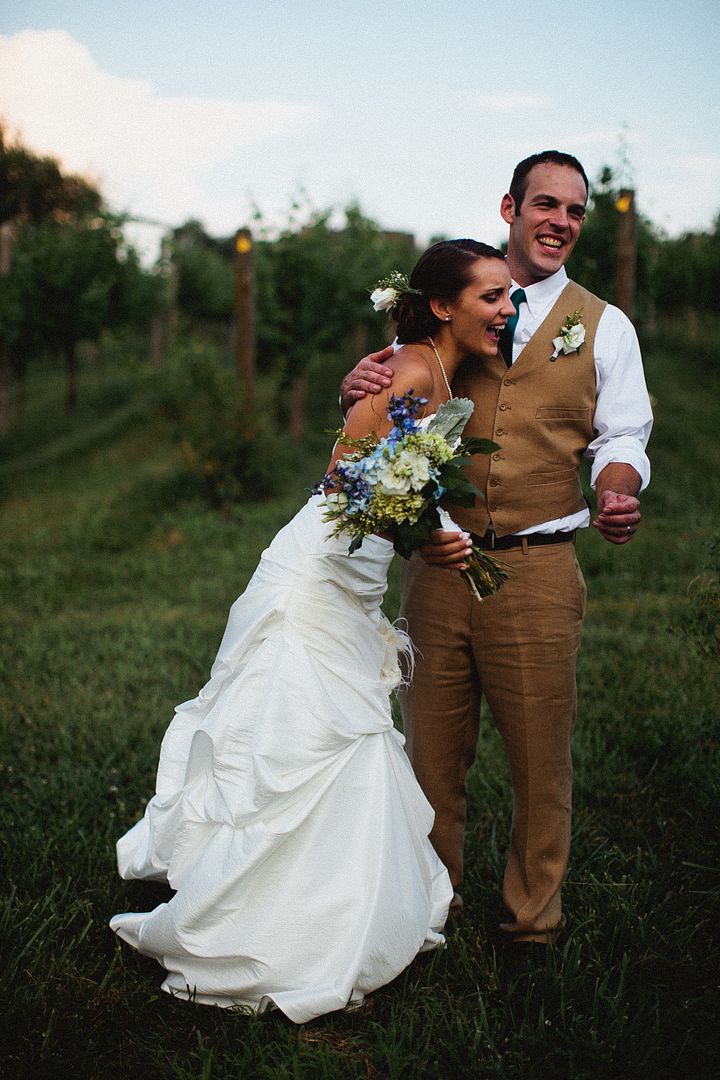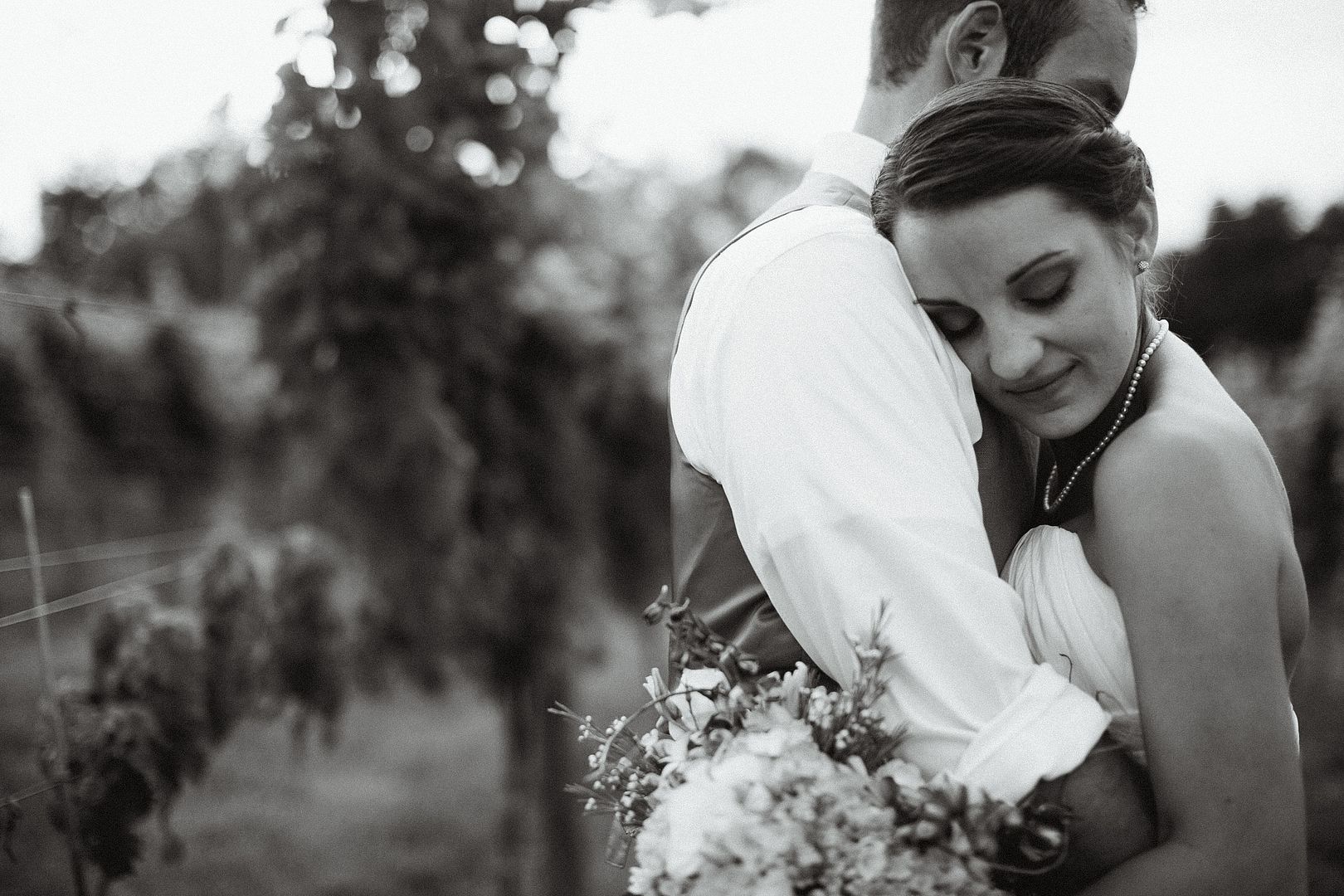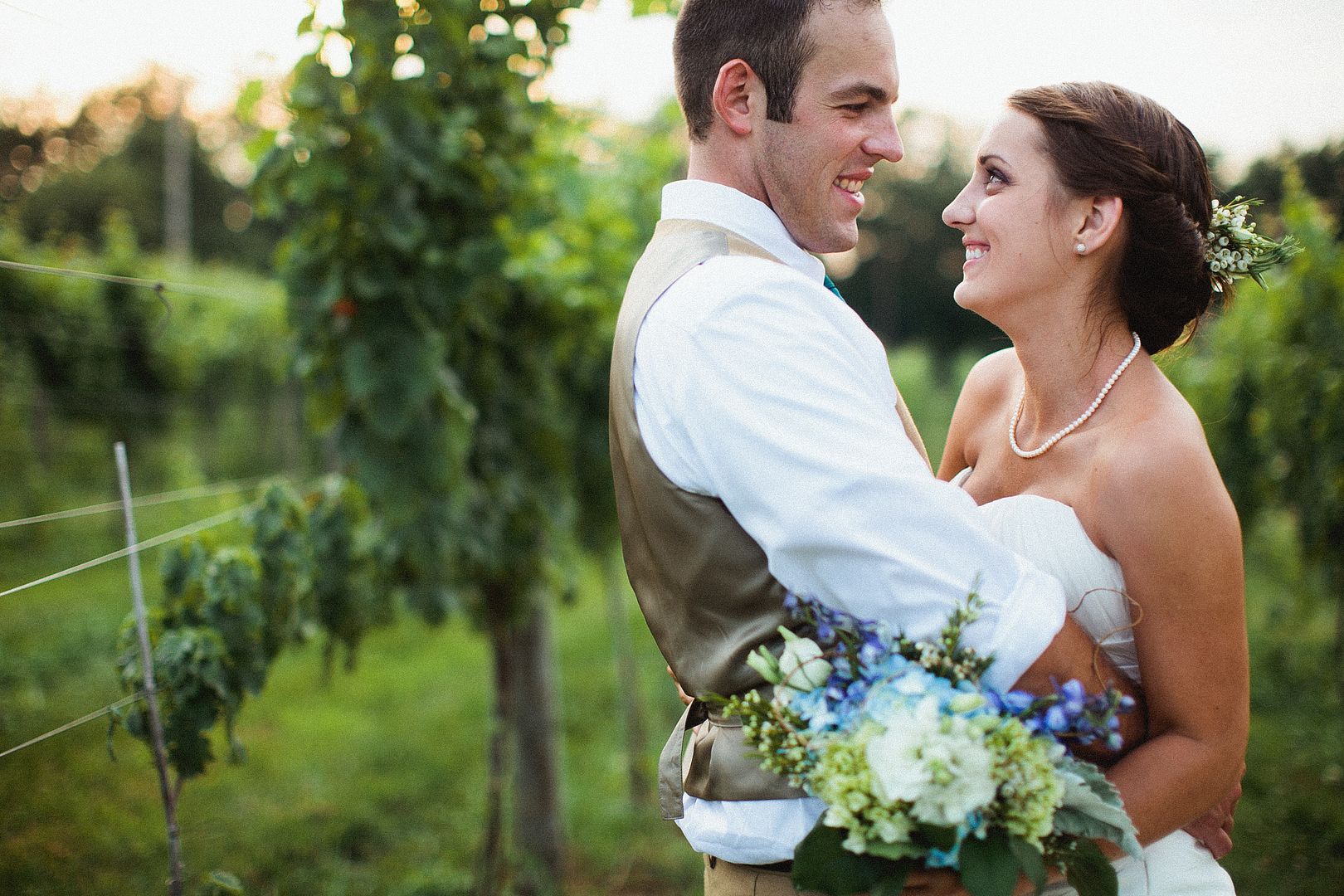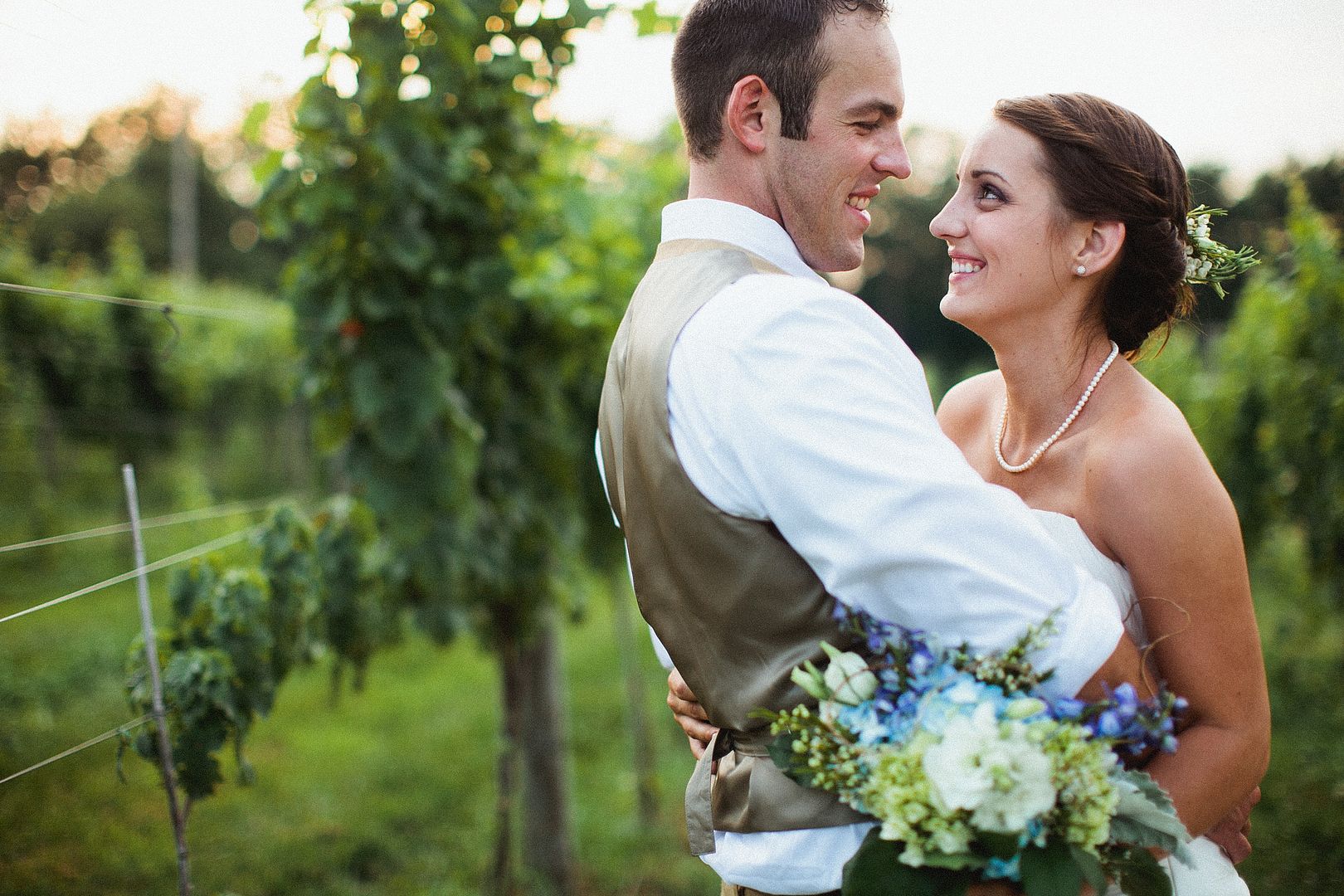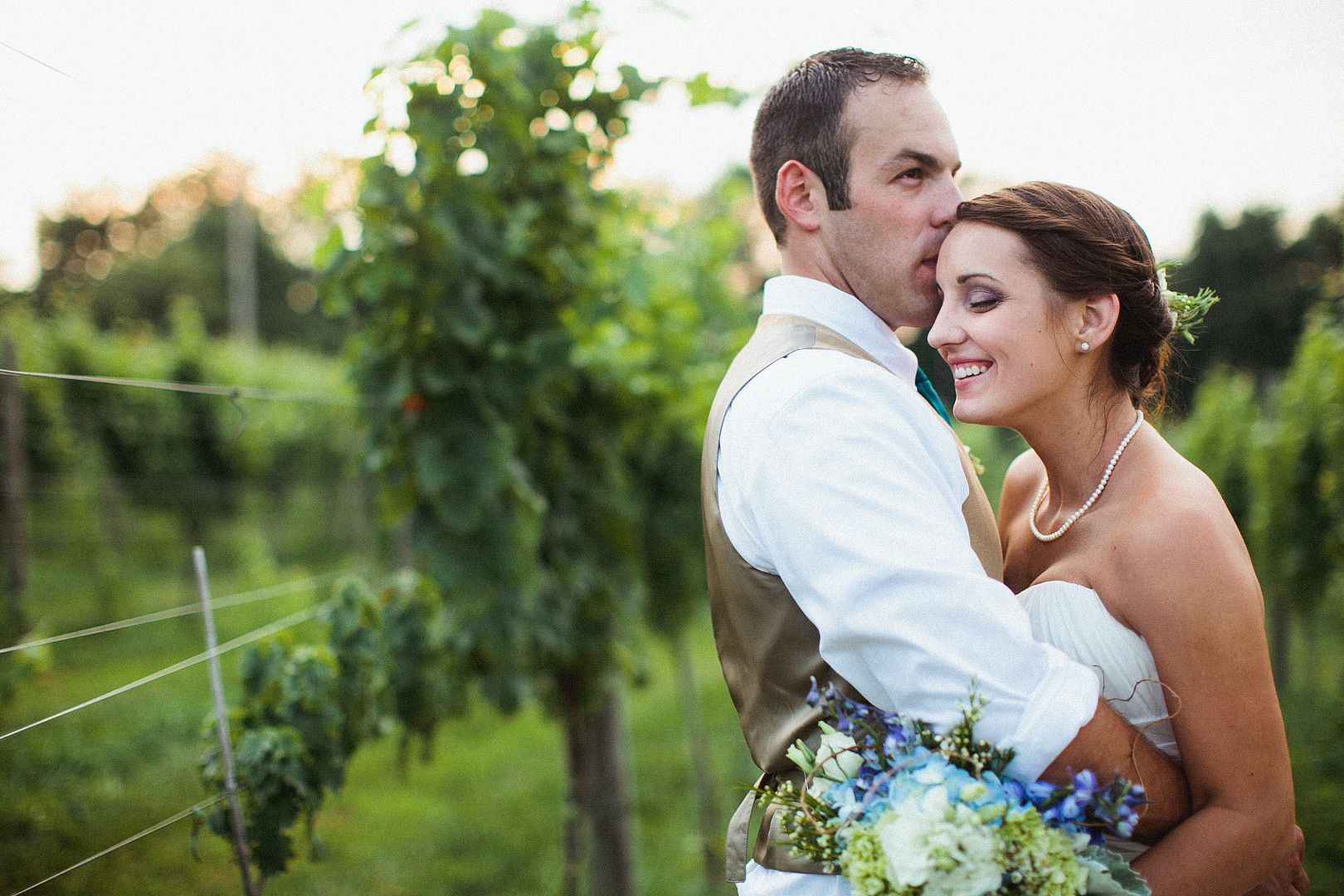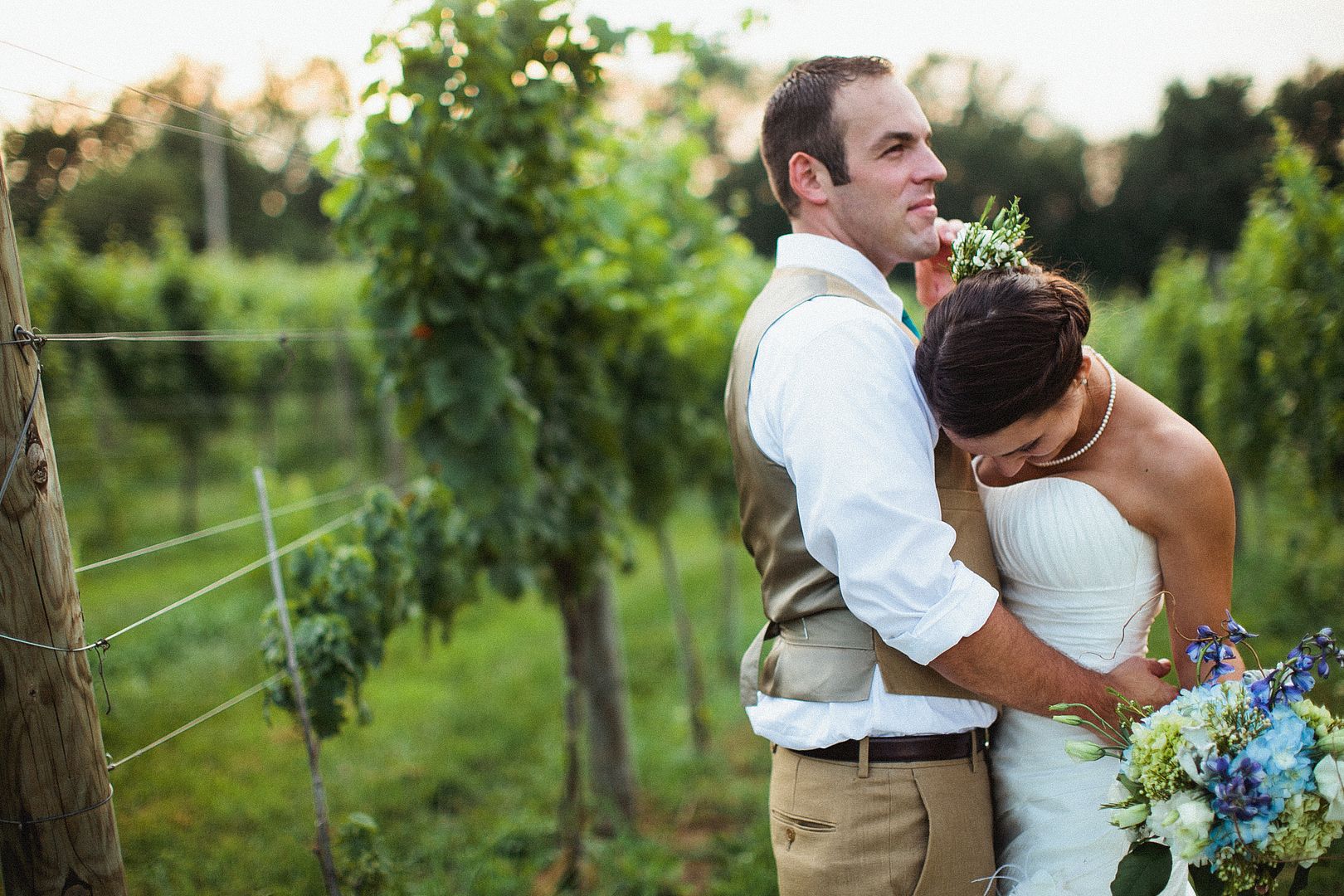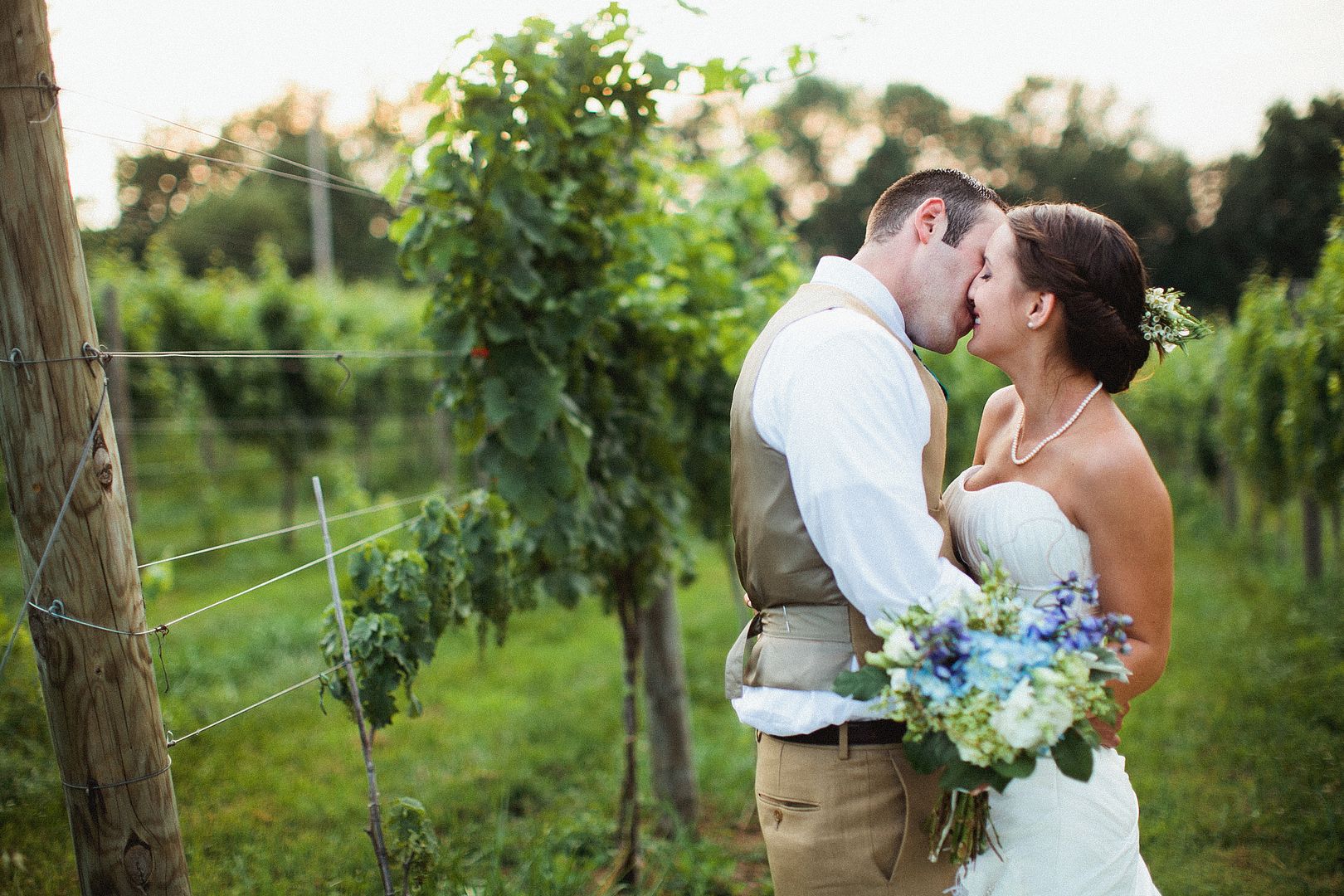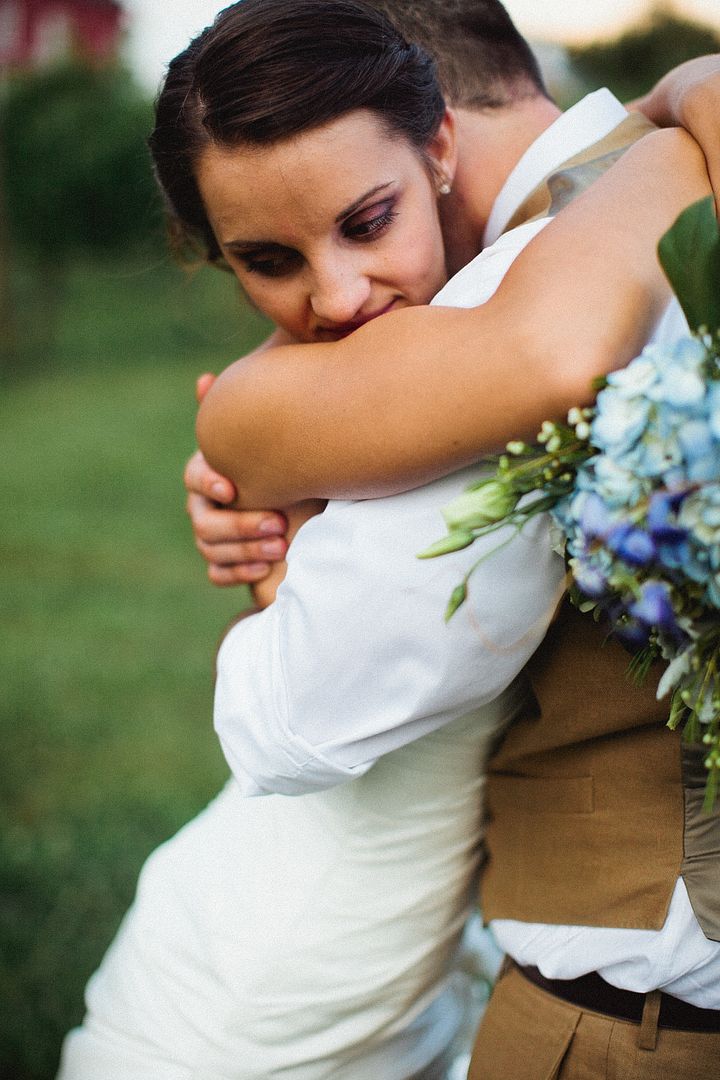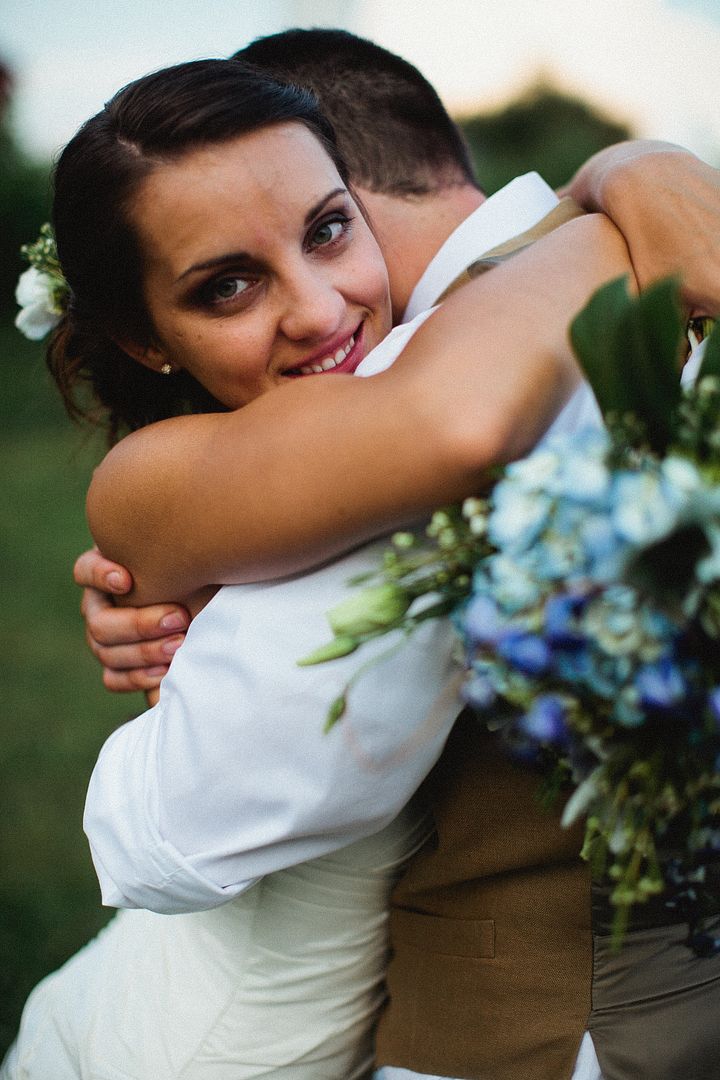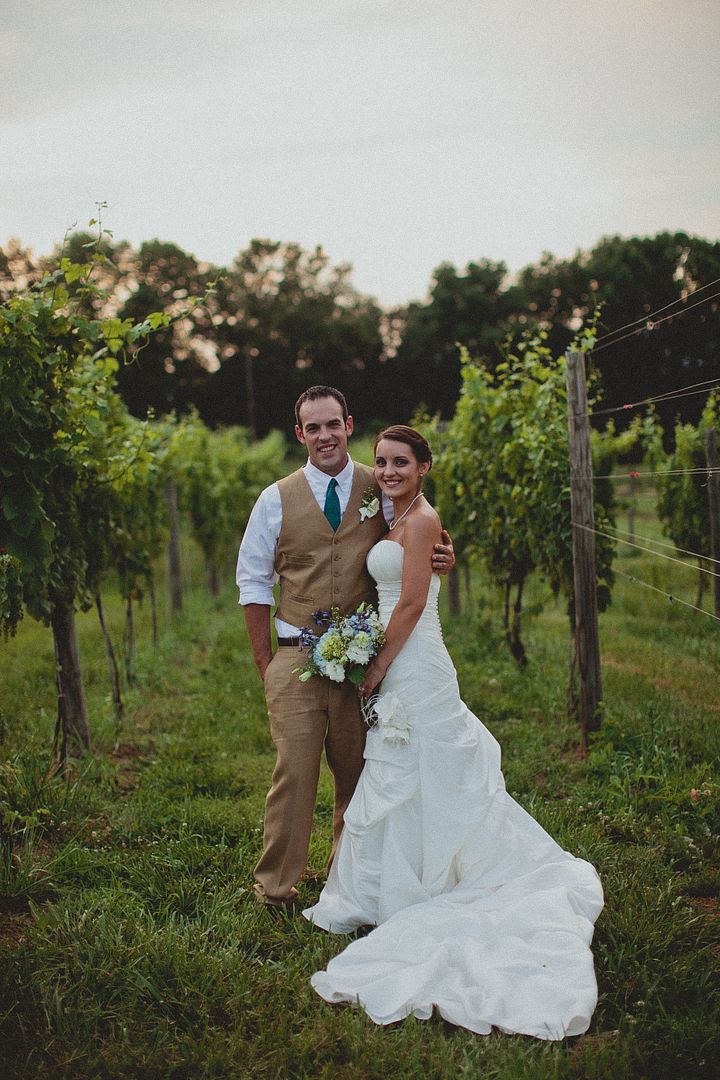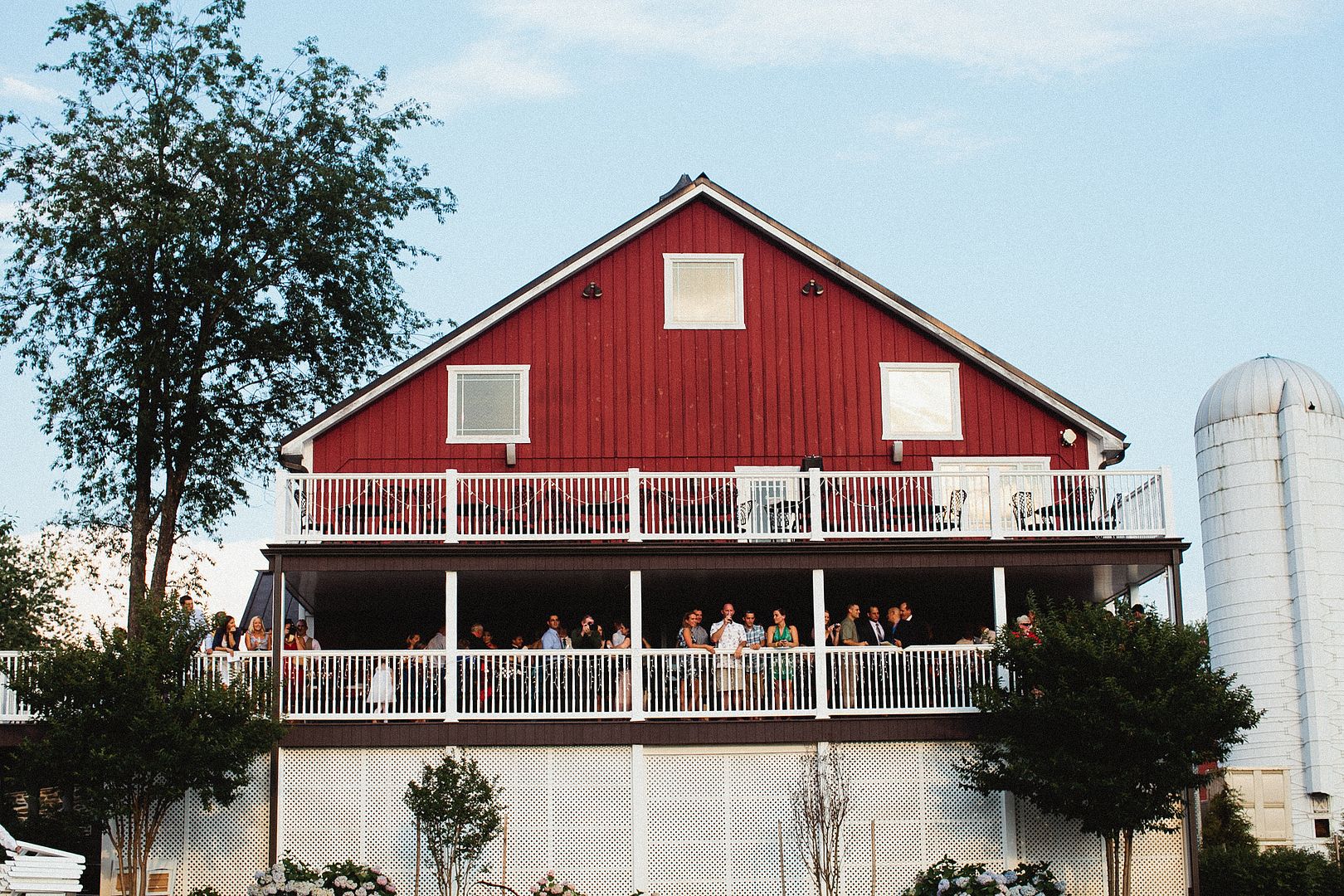 Hee hee hee ;)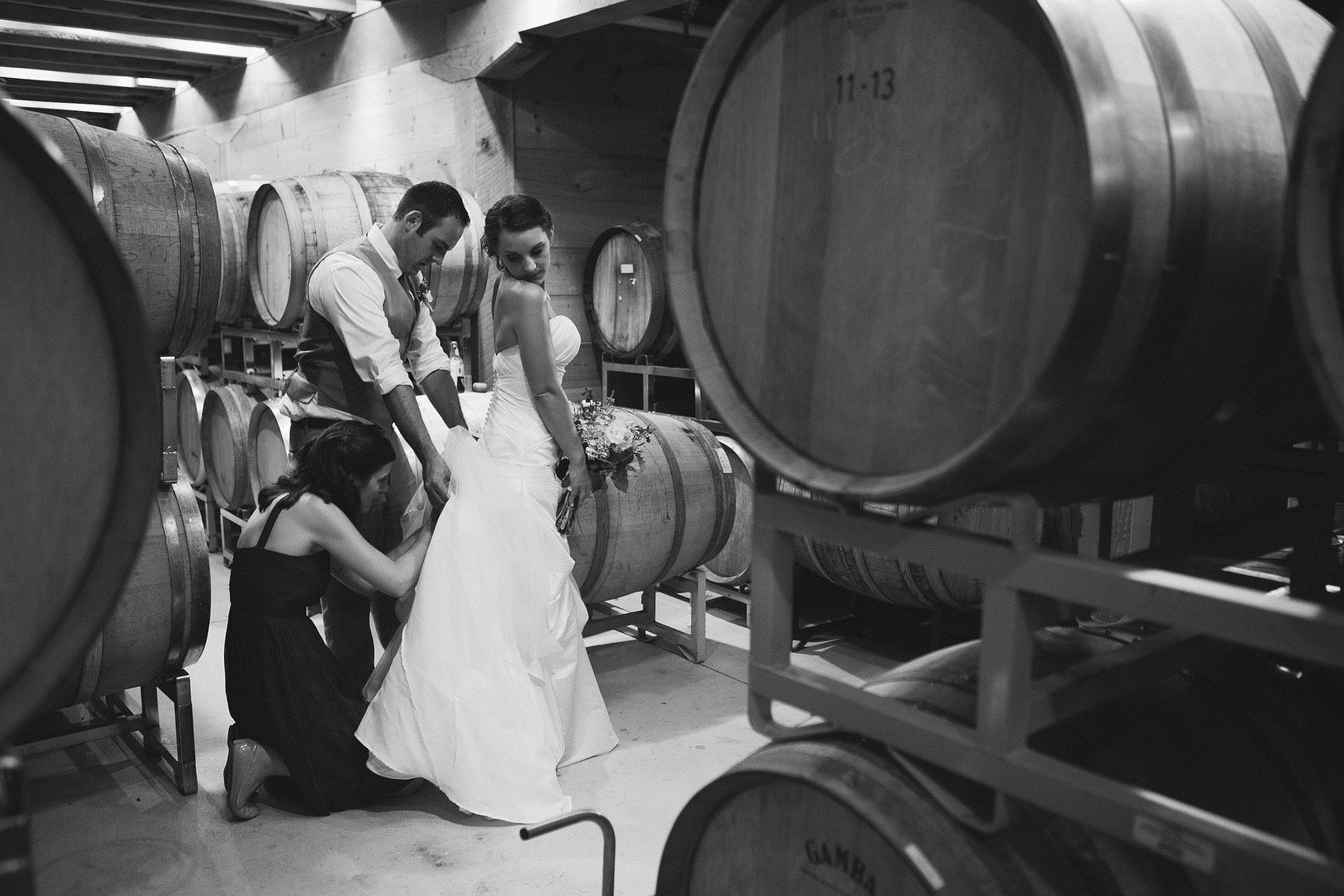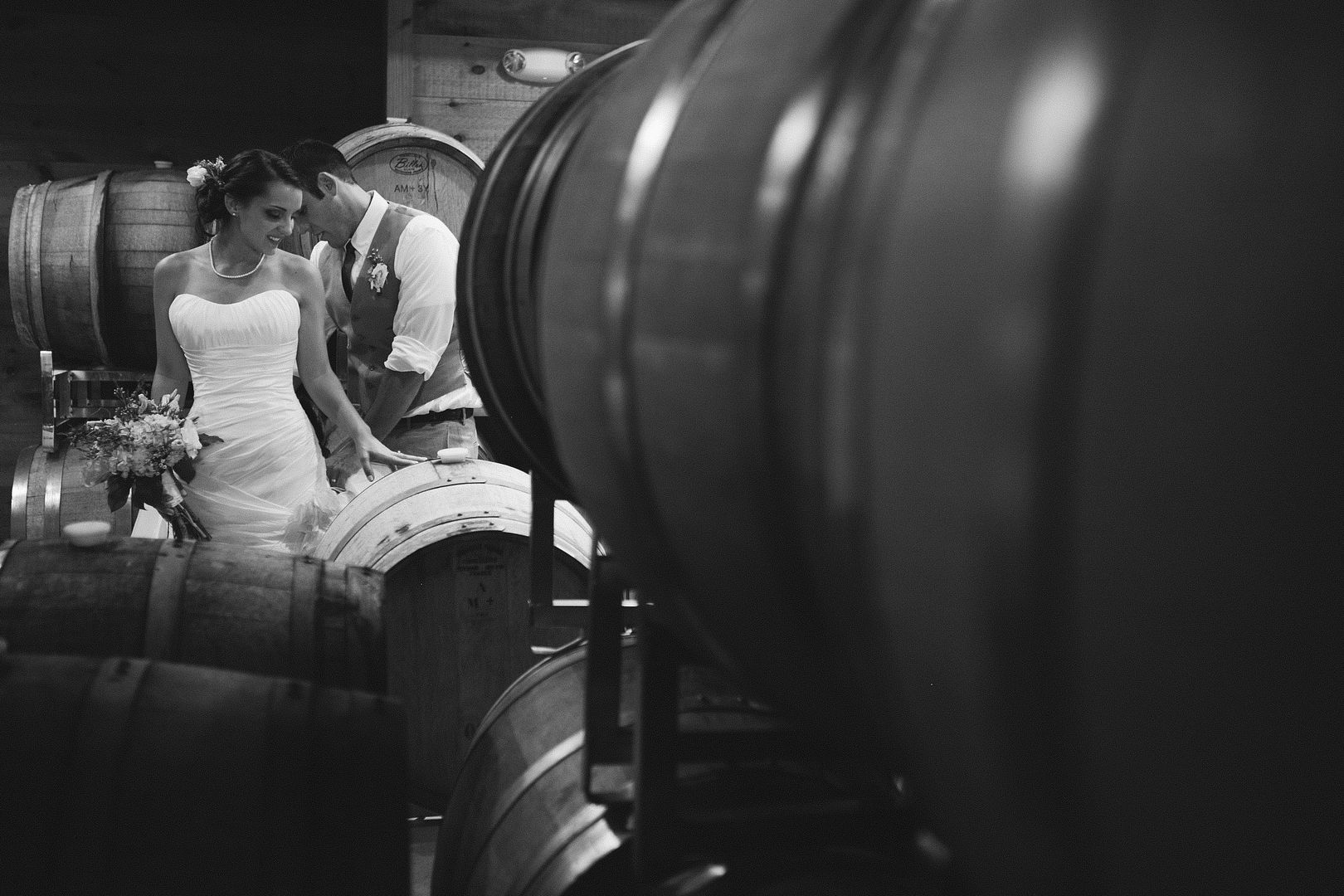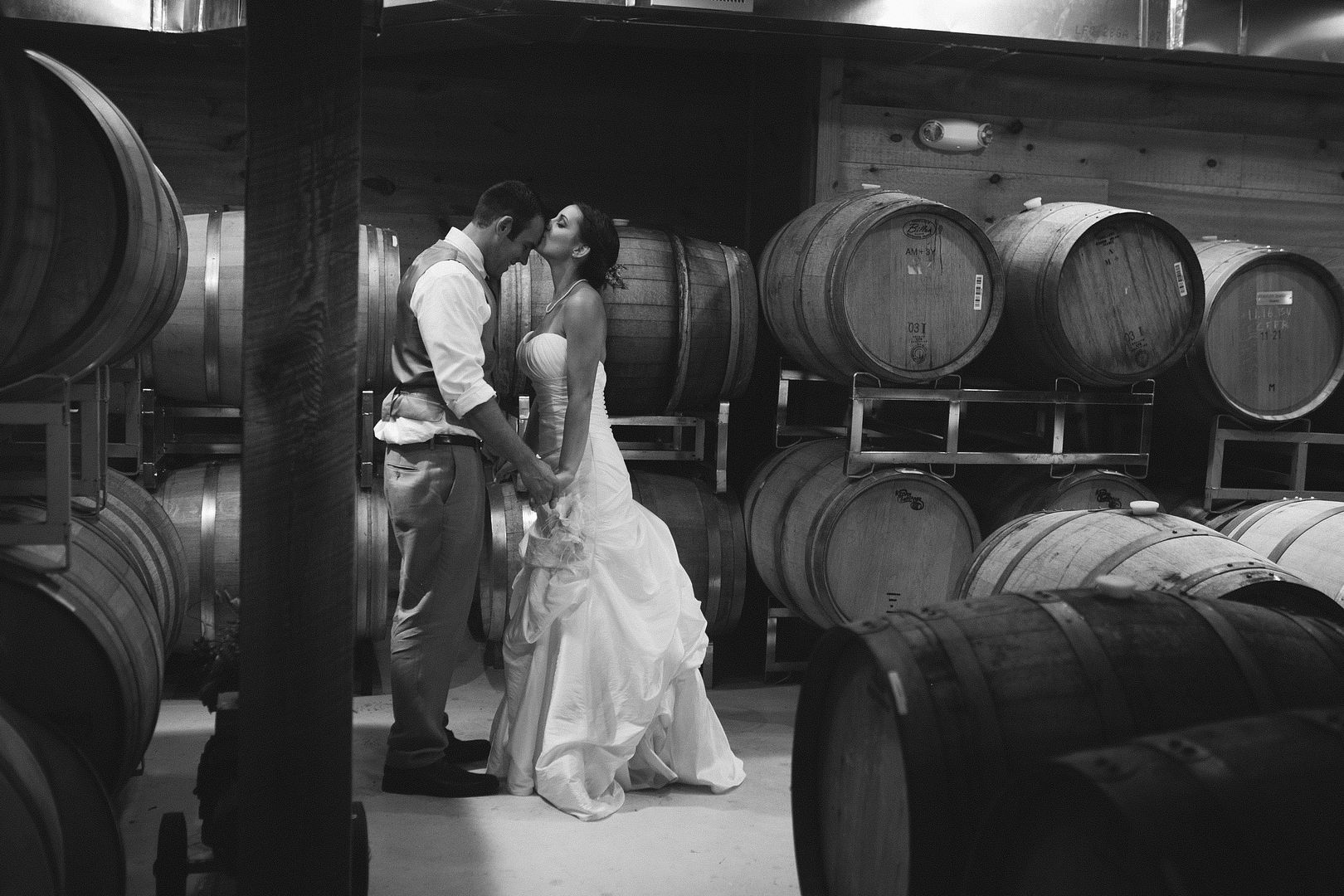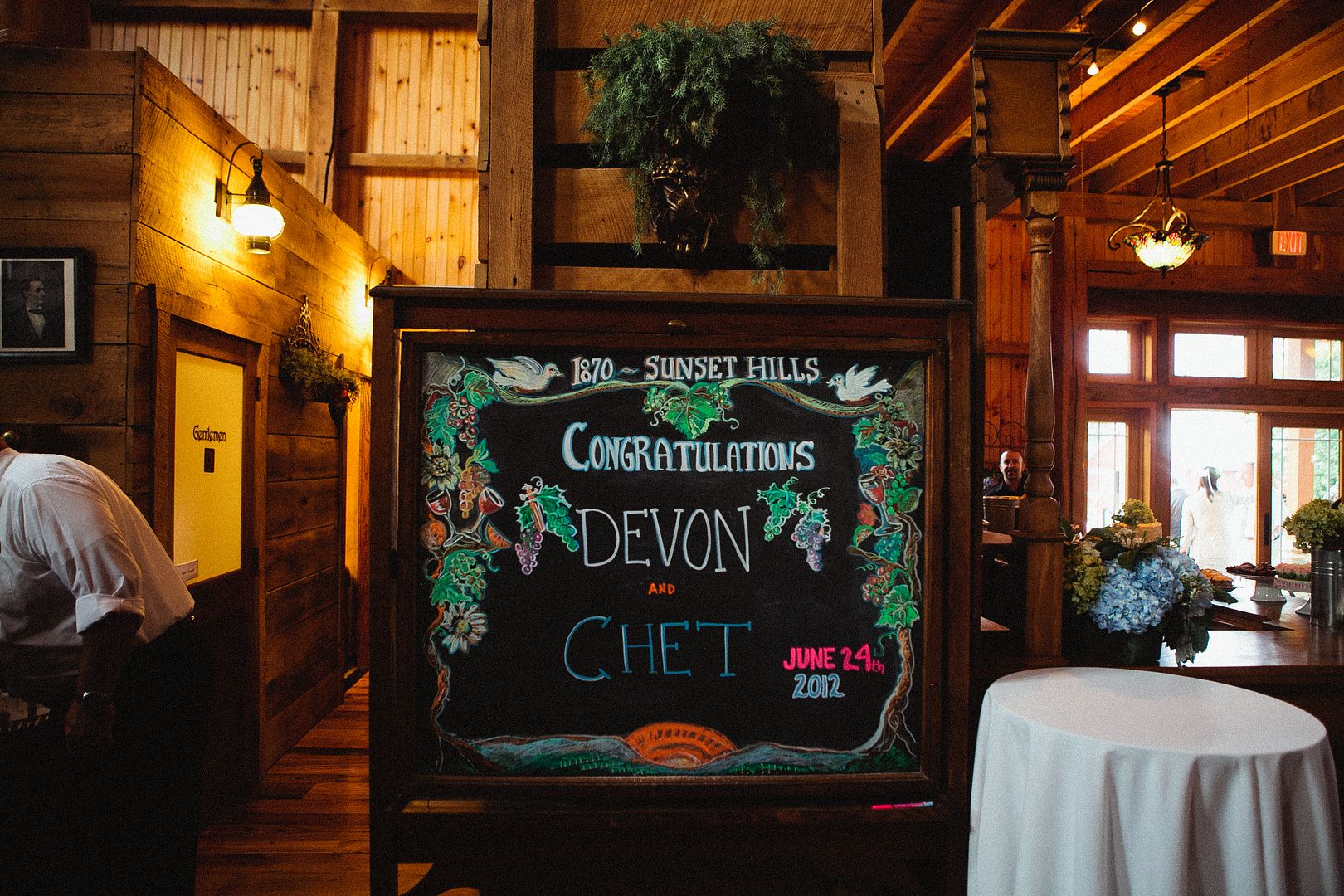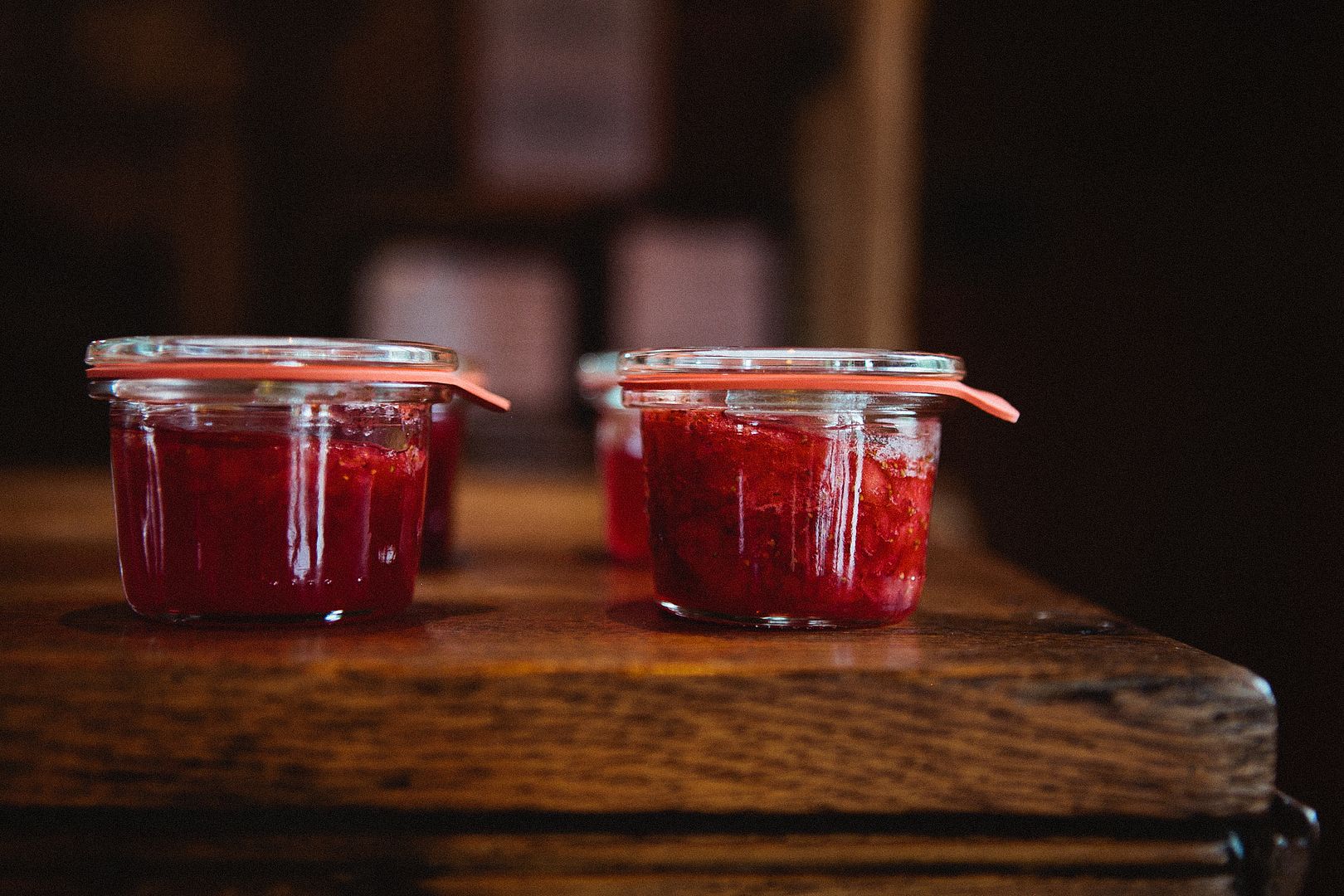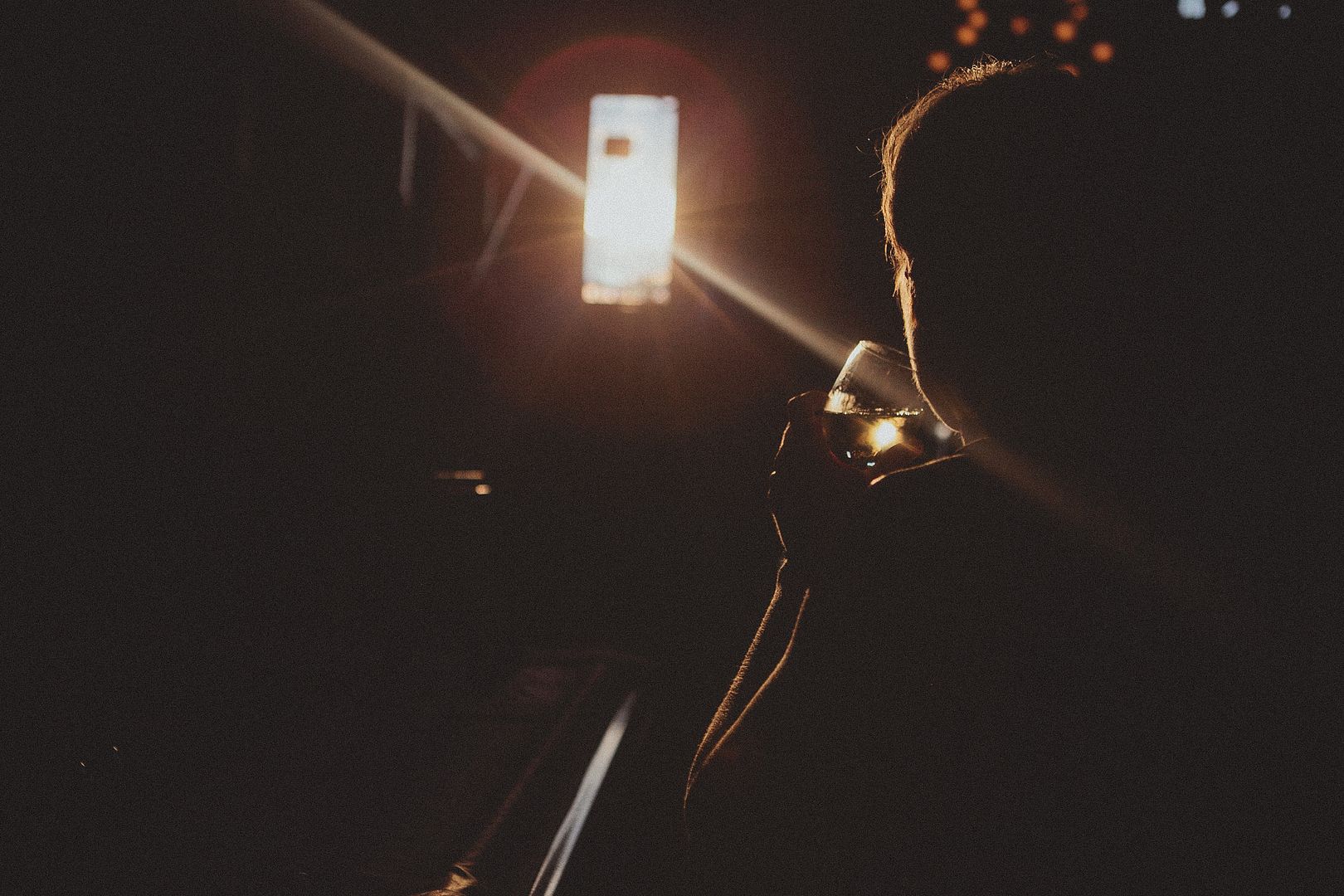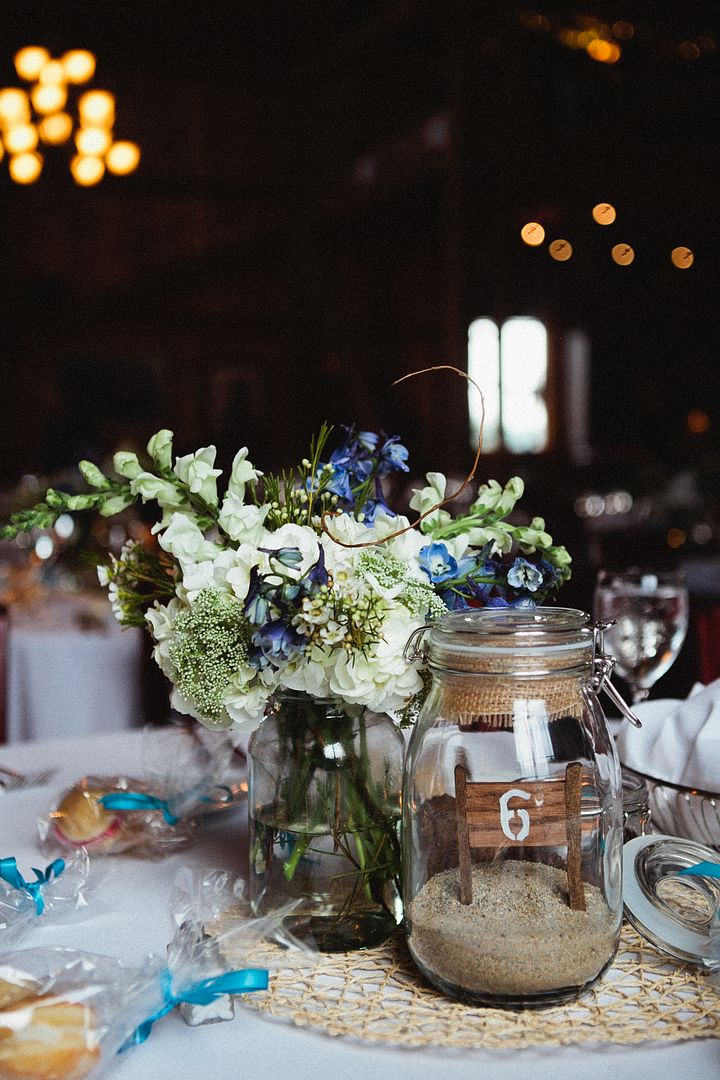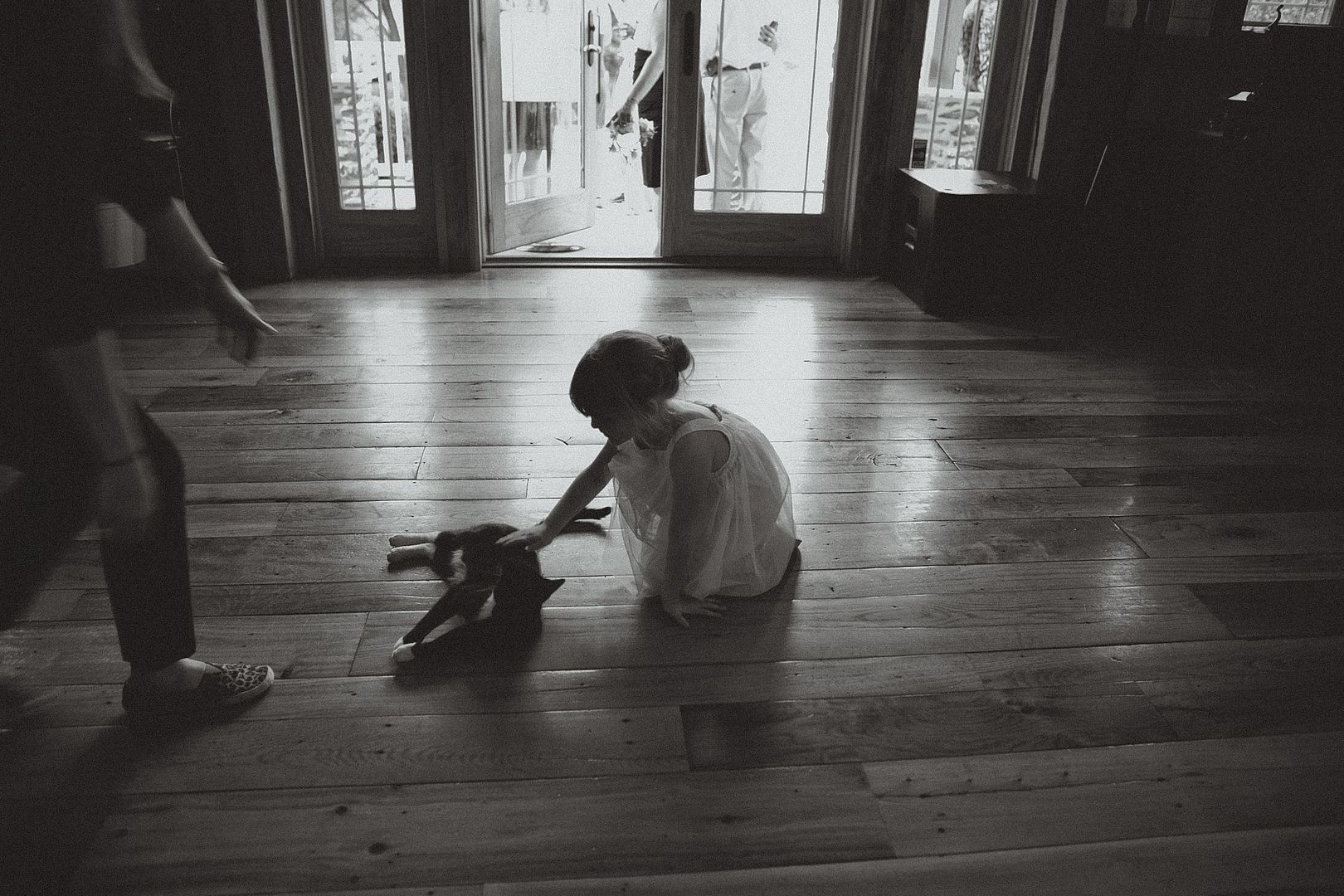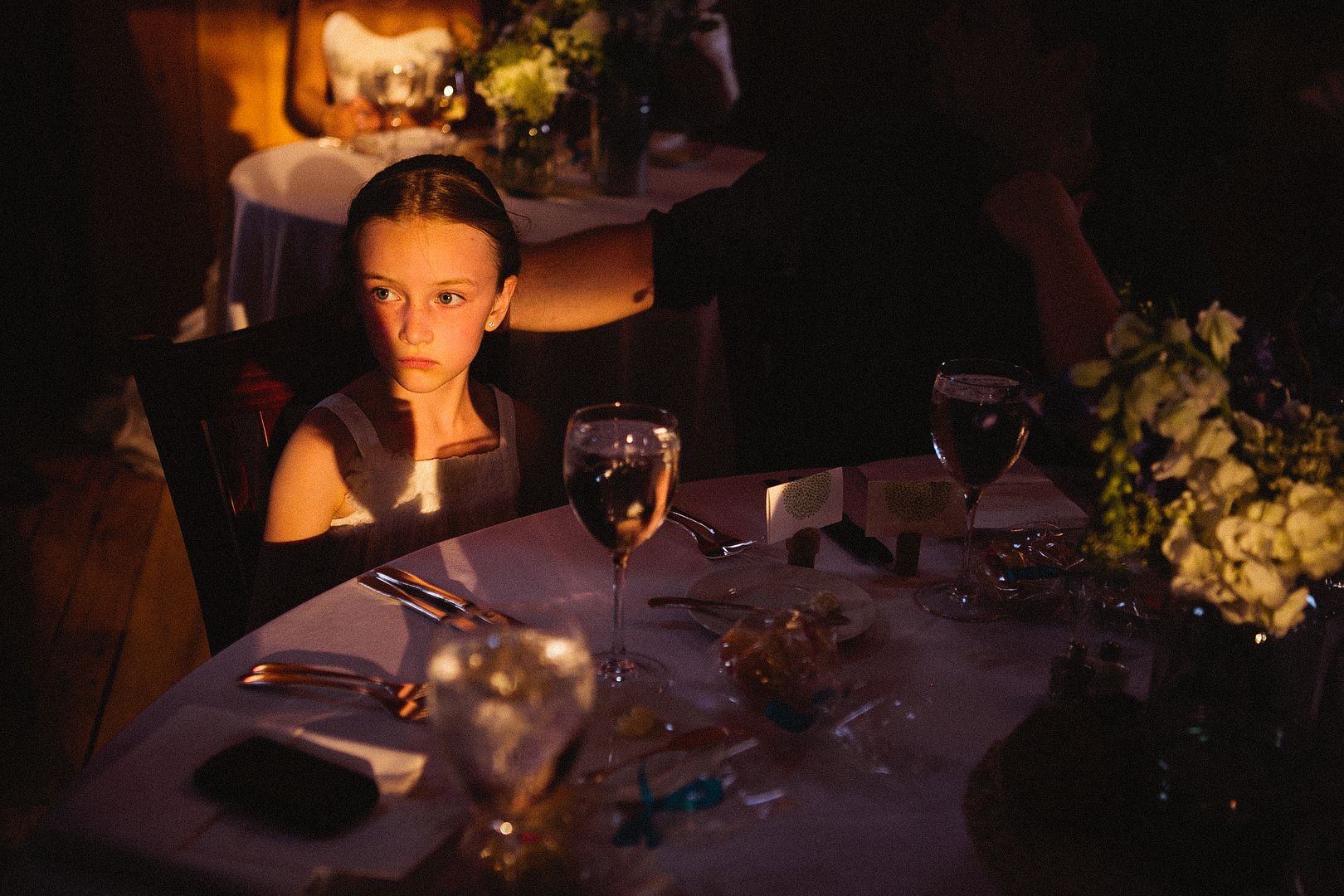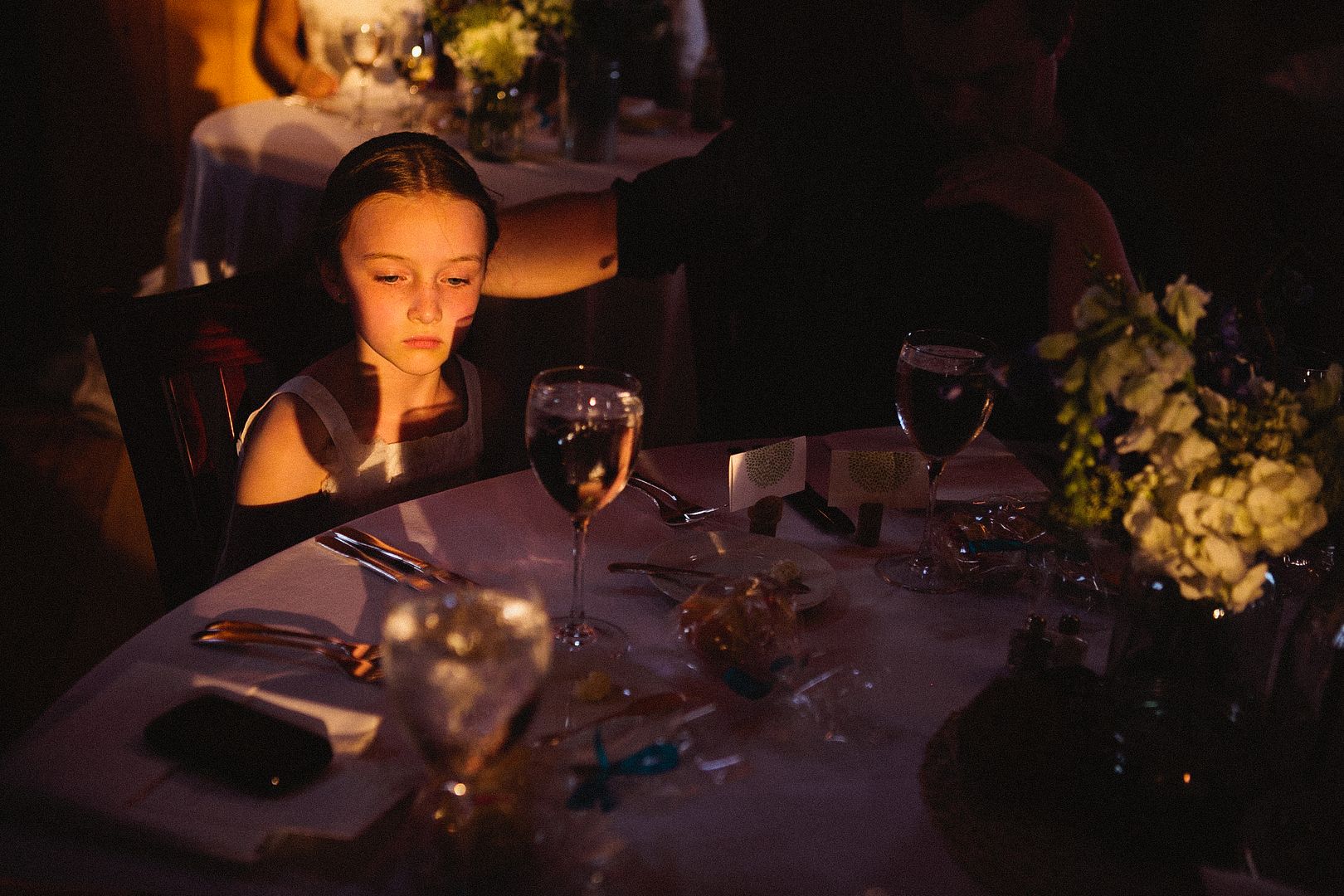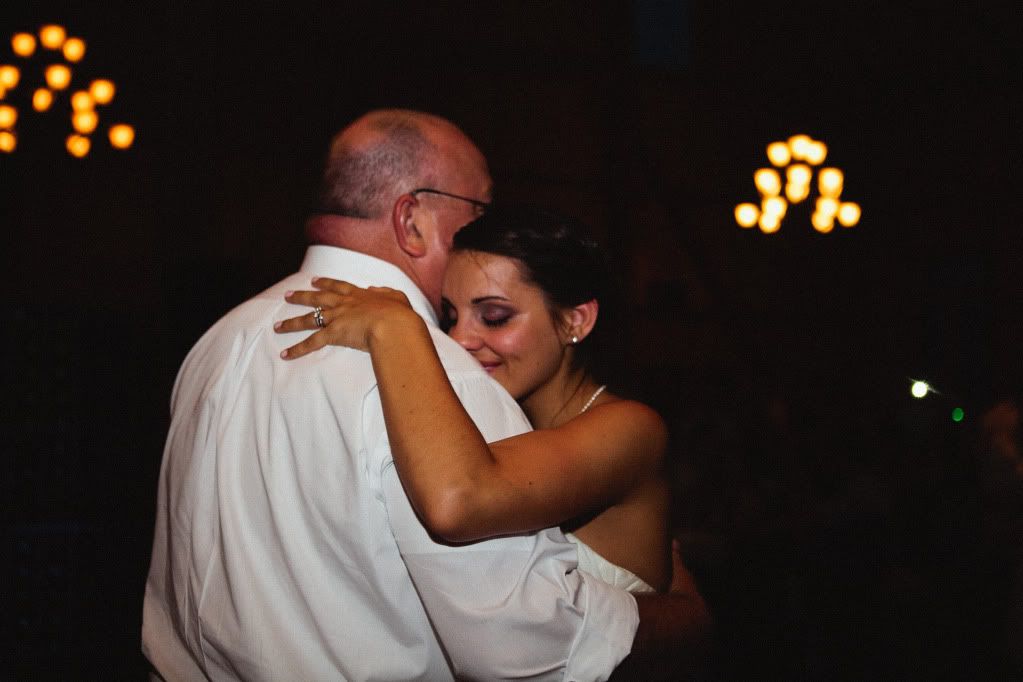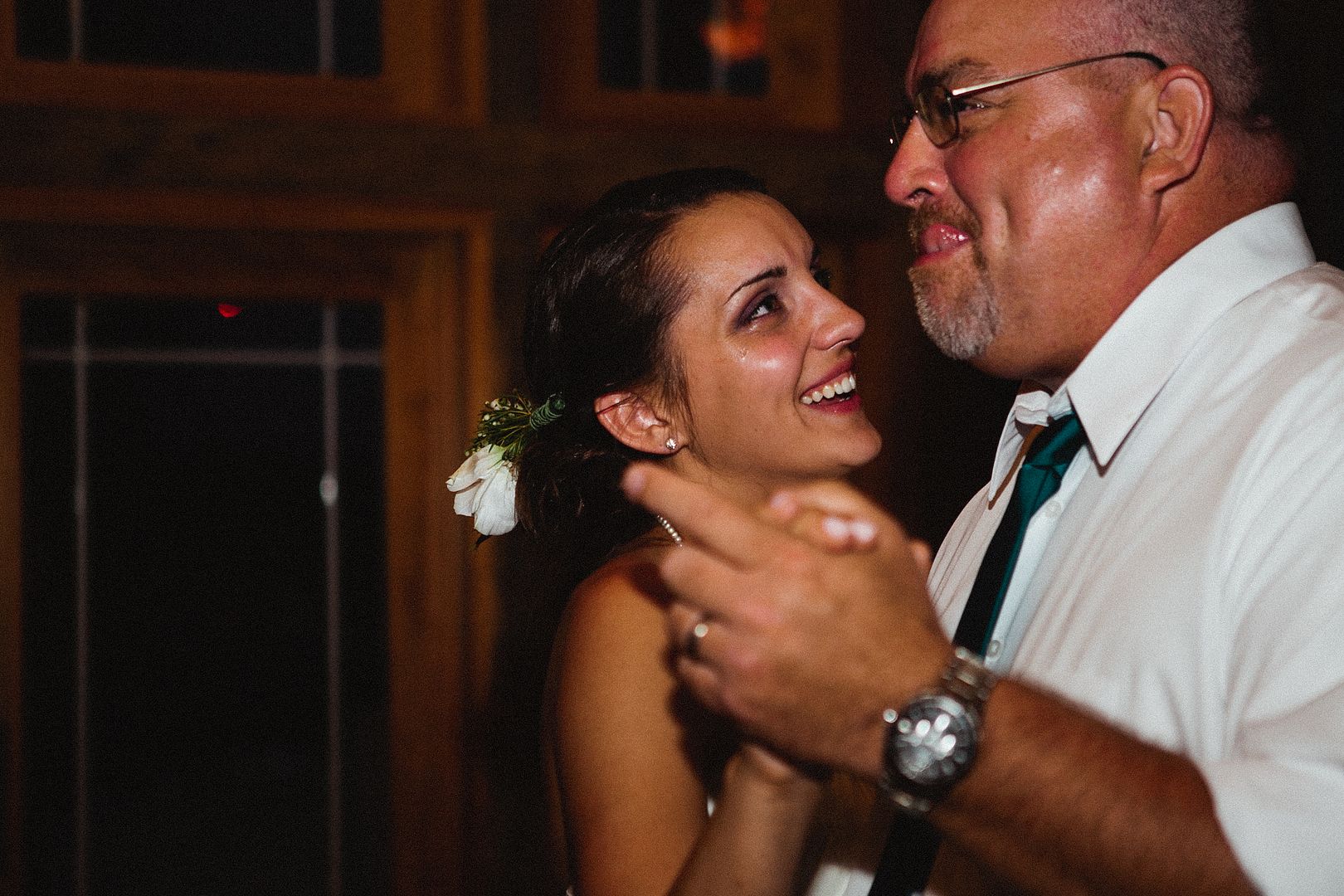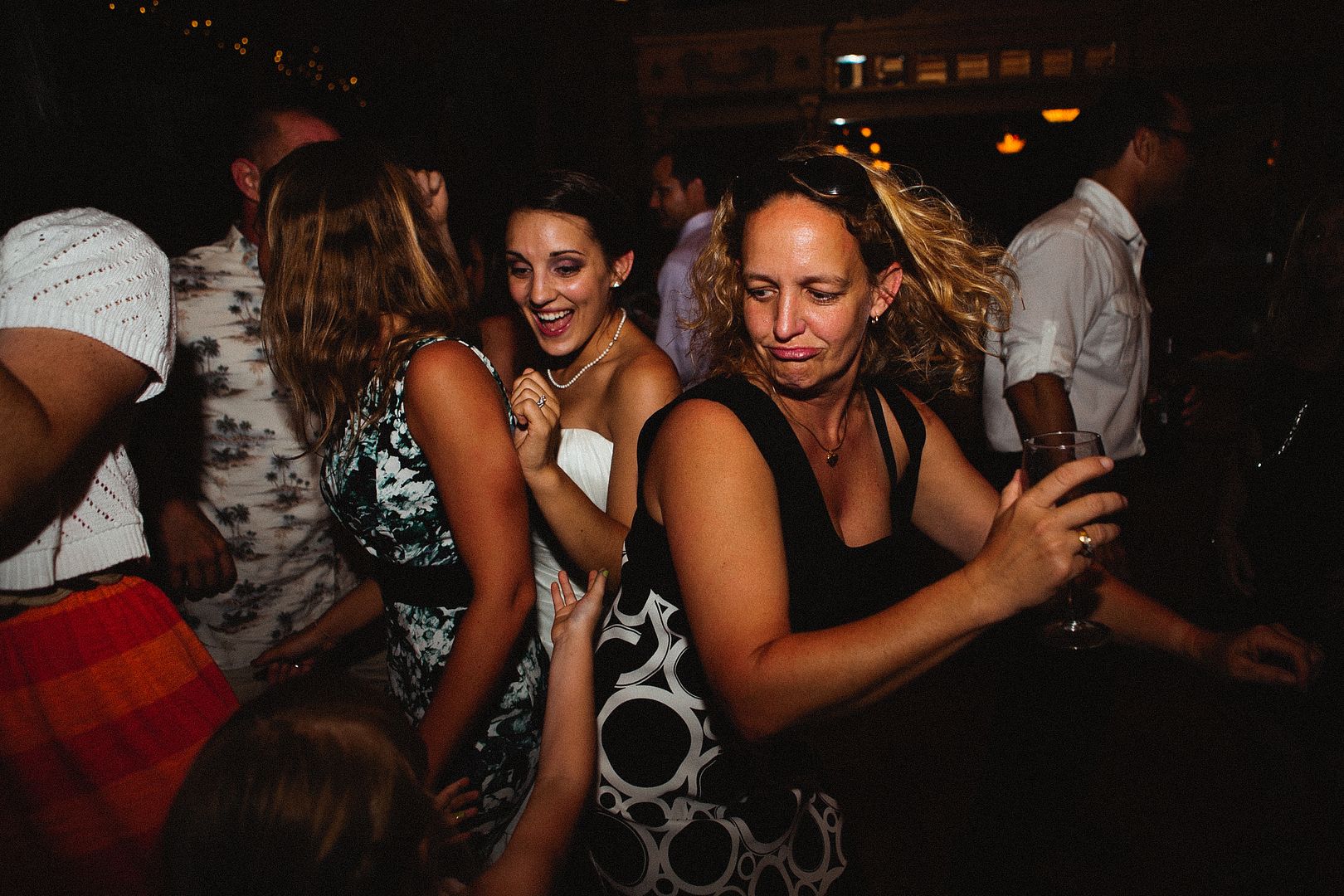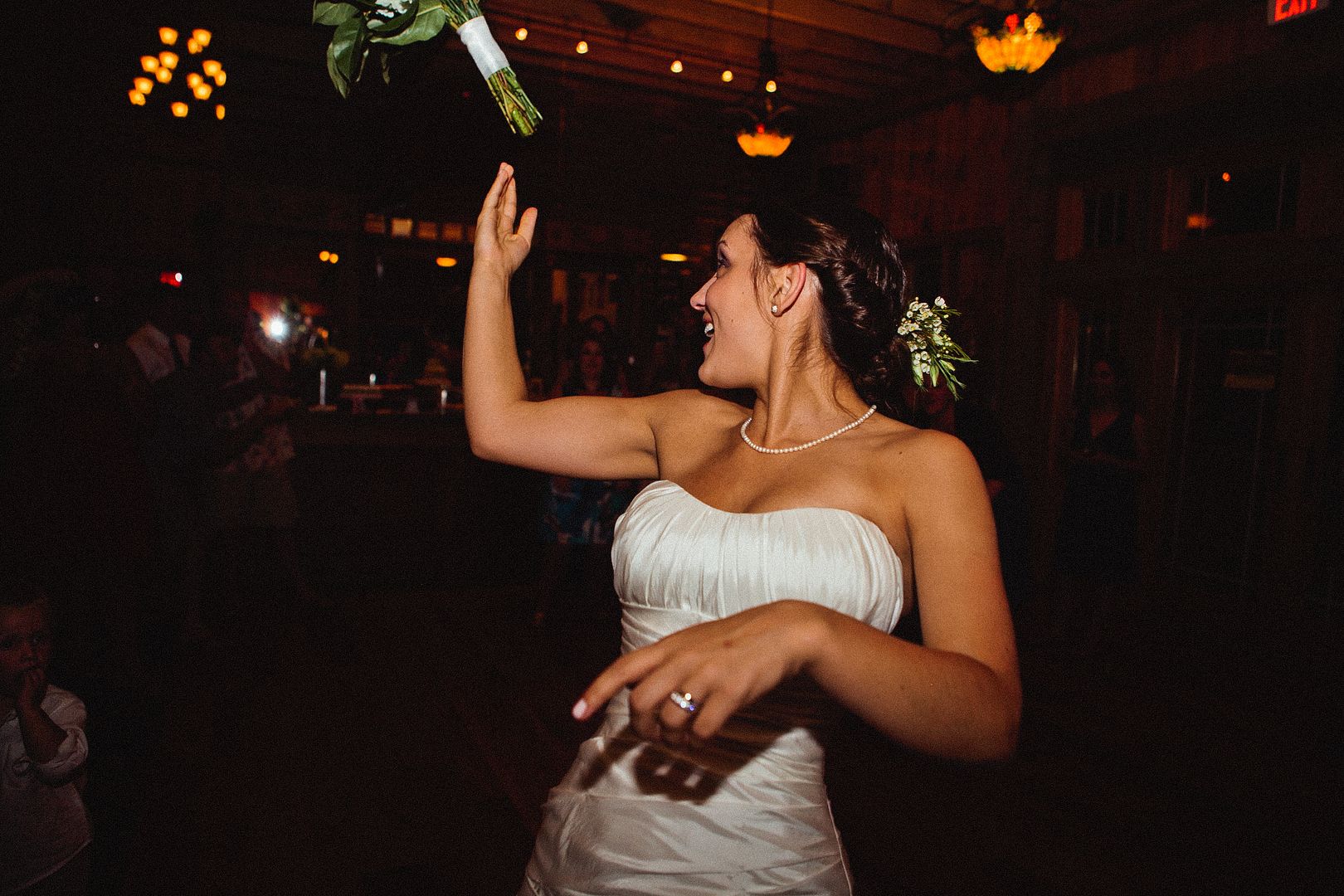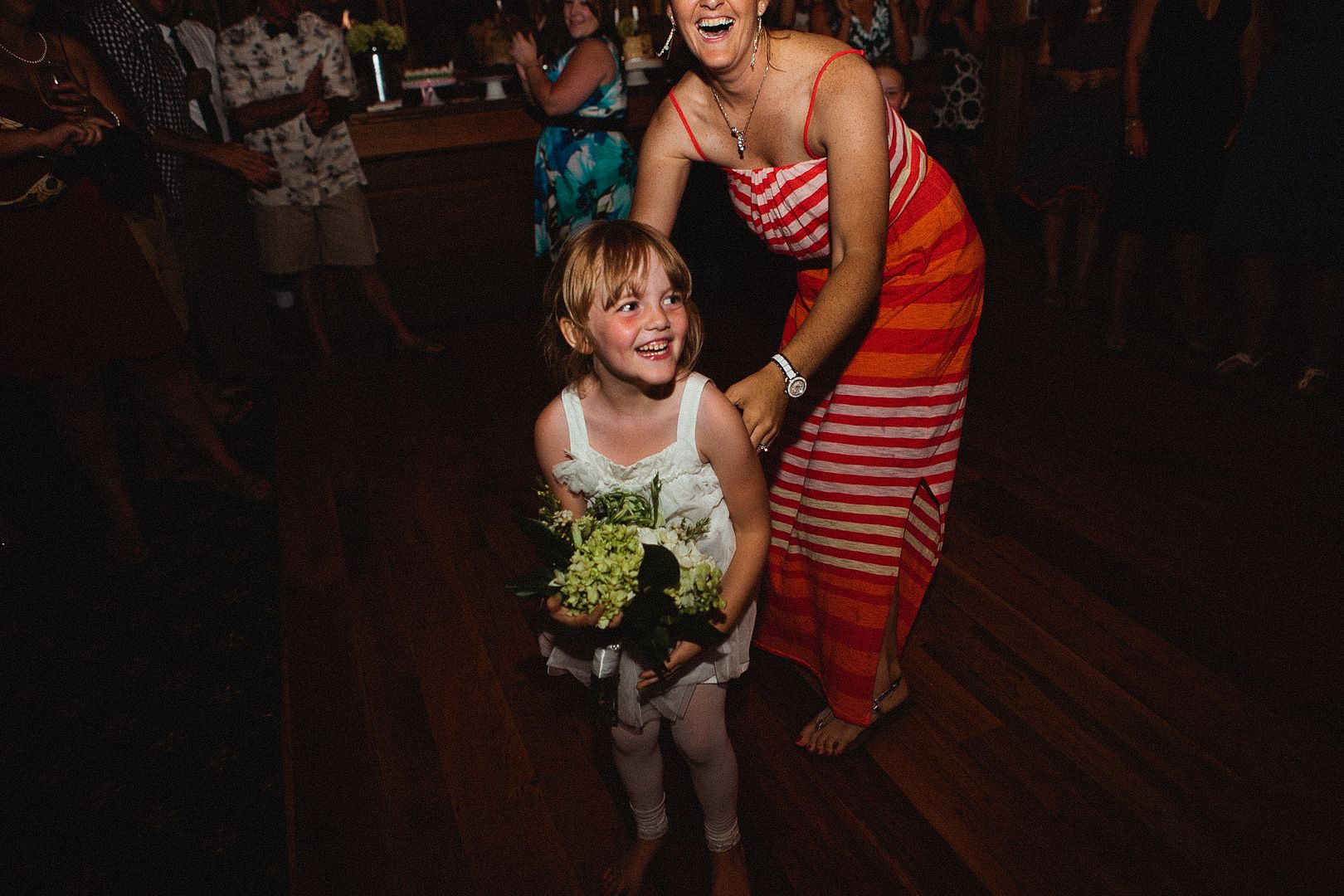 Happy, joyous, wonderful, memorable and dearly fun wedding! If your marriage is anything like your wedding day, you will have quite a lifetime together :) Let's get dinner together, soon. I'll bring the Cup o' Noodles this time :)