Enjoy Writing | Oh My My My | Part 7
they carry me wherever i go
josh ritter - change of time
a view from my christmas eve run in florida
part 1 | part 2 | part 3 | part 4 | part 5 | part 6
After I coached a basketball game, my dad asked me about my trip. As I sipped Wendy's chili from a spoon, I raved. He re-stated his prediction. "Caleb will be in touch tonight." I cowered. "If you had such a great time, why are you so upset that he'd want to talk to you?" BECAUSE I DIDN'T HAVE A GREAT TIME WITH HIM DAD! I had a great time with his family! And friends! And property! He was actually a little weird. Dad laughed. I wanted to smack him. Or myself. Bzzzzt. Bzzzzt.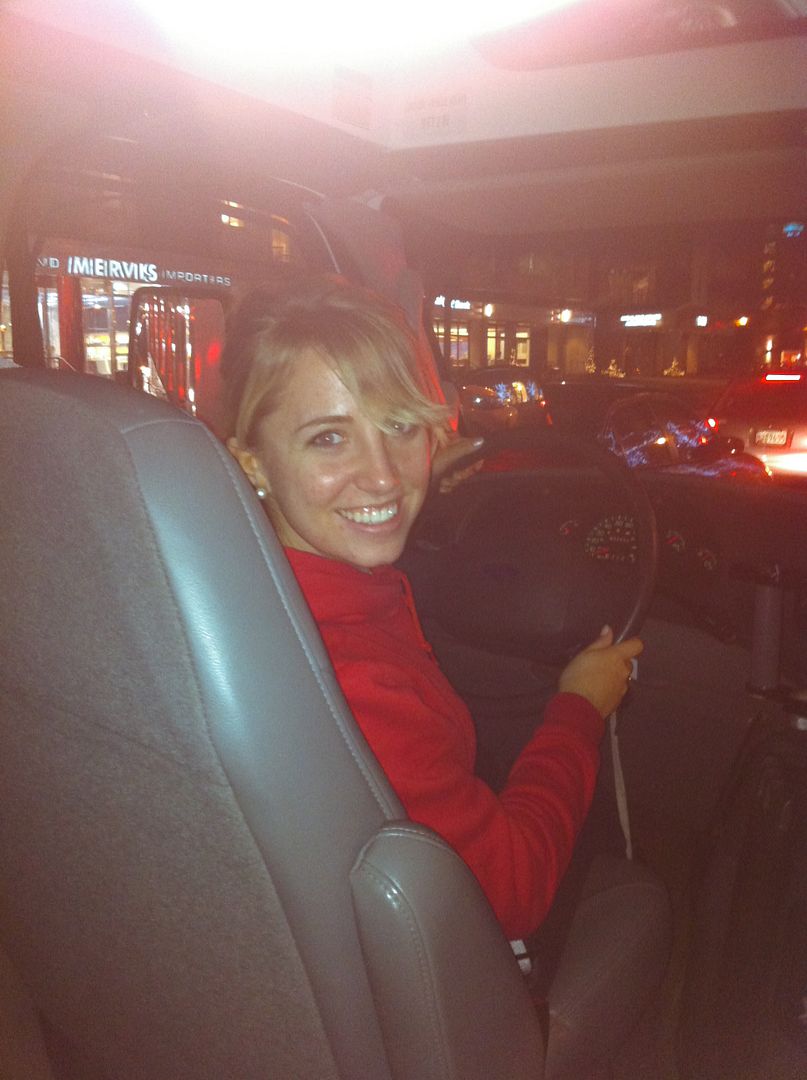 driving the team bus home after an away game. i left oklahoma monday morning and went straight to school to coach. that is the same sweatshirt i wore while i held a goat ;)
And there it was. A Facebook message from Caleb on my iPhone notifications. My dad shook his head at me and leaned back in his seat. My starting forwards and point guard were going back for another frosty. Oh dear oh dear oh dear. He's gone on and e-mailed me. Oh dear. I herded my little matching team to the bus. I needed to get home. While we drove, my mind quivered. I hated that Caleb had Facebook messaged me. Don't get me wrong, I was flattered. Honored, even. I knew how seriously "pursuing a girl" was for Caleb. And, as silly as it might seem, I knew a Facebook message was indeed "pursuing" me. Hitting on me. Whatever. He liked me. And he was finished with warm-ups and ready to get moving.
my team at wendy's - with no clue how emotional their coach was ;)
Monday and Tuesday were very strange, emotional days. "He's a great guy, it's okay to give him a chance. Good Ness, Kristen, he's a great guy… and you could break his heart! You don't even like him. You're a complete, utter, flabby-stomached jerk. You're going to hurt everyone. Probably even him. But, that's between him and God. God doesn't promise to keep us from broken hearts. He promises to always be good to us. Caleb is a really, really good guy. There is NO way I can do this. But why am I so torn? If I don't want to talk to a guy, I just… don't talk to him. Do I want to talk to Caleb? Oh my gosh. I think I do. I can't. Oh my gosh."
Though many people would argue that having different guys romantically or emotionally involved in your life is "giving away pieces of your heart," my experience was that it built my heart into the joy of God like nothing else has ever done. Obviously it would seem be ideal to never be hurt by a relationship and to have the first guy work out the first time (and for some people, that is exactly what God has planned!), but I'm so very grateful for my "boy history." By that day in December 2010 I had only had a grand total of two boyfriends for 22 days, combined. Yeah. Impressive. But those two relationships (and the other boys who came into my life but I didn't date) taught me some life-changing lessons. Namely: to find an genuine-not-game-playing, happy, family-oriented, fun, single, attractive man who was not only eager to be a husband, but also a father; who loved family and wanted his entire life, ministry, career and walk with the Lord to be walked out in and for family, for his wife and children. I lost much sleep over "finding a man" who didn't see children as a hindrance to our married joy, but as something he wanted to pursue happily! I lost much sleep over wondering how a girl can know when a guy who likes her isn't charming her with lies, one-liners and fake religion. And all of a sudden, there was a Caleb Morris in my inbox. Hm.
By Wednesday he had gotten in touch with my dad (the obvious and only next step in "pursuing" a girl) to ask permission to talk with me. My dad said something to the effect of "If you'd like to talk to my daughter, you'll have to ask her!" It was almost 11:00 pm that night. I could hear the siding of my apartment "crack" in the wind. My Christmas tree lived in the windows, housing a city of lights. Cars occasionally rolled by. I lay my phone on the other side of the room and watched it. My neighbor turned off her light. My cell phone illuminated and shook. There was a man, sitting on a bottom bunk-bed on a farm, with a pounding heart, calling a girl for his first time ever. And there was a girl who was about to answer.
"Hello!" "Um, Hi. This is Caleb Morris." "Mmm, yes. I know. Haha. My dad told me you'd be calling." "Well, yes… I just spoke with him and wanted to know if it'd be alright with him and mostly you but him too! Alright if I got to know you a little bit more. And it's not official or like we're dating or anything like that. Well, if that's what God has it might eventually be that… Just now we're talking. If you want to. Your dad said I should ask you. And we'll pray and see what the Lord has for us. But just build a friendship now. If you want. It's okay if not. But, I hope you do. Want. To talk."
I squeezed my eyes and bit my entire lip. I thought he was the most adorable, nervous little beaver I'd ever heard. Typically when a guy makes "this" call, I'd be a little reserved and wait for them (or rather, give them a chance) to start the conversation. I'm a talker and have no trouble filling in the silences, so I'd really try to not bulldoze the guy by jumping right in. But with Caleb I thought it was necessary. I told him we could talk. And get to know each other. And I started right into a little re-cap of the weekend. What fun it was! He affirmed the sentiment, very politely and very accent-y. Cute phone voice. I like. I hadn't noticed that voice this way in Oklahoma. Then Caleb had a perfectly normal "get to know you" question. Not. "So, when you have children, you want to homeschool them, right?" Ha! Oh boy. This could get ugly real quick, I thought. He's looking to get married in eight weeks and I ain't what he's looking for, honey pie. I don't think he has any idea what he's getting into by crushing on me.
I was sure that my scandalous answer about being willing and eager to consider many schooling options would send him running away. But the truth was, I feel that the Bible leaves freedom for a parent to decide how to school his child, from homeschool, to private school, to christian school to public school! I could never make a blanket statement that I would or would not do any of those four options, because I just don't know what life and God might hold. He seemed a little taken aback, but he listened and asked questions. He said "Yeah. Yeah. Hm. Yeah." a lot. We ended up talking for over an hour and a half. Not bad! Not bad at all for a first phone call ever! I wouldn't say the conversation was marvelous, or even particularly fun. Caleb was jumping right into the serious questions, and we barely knew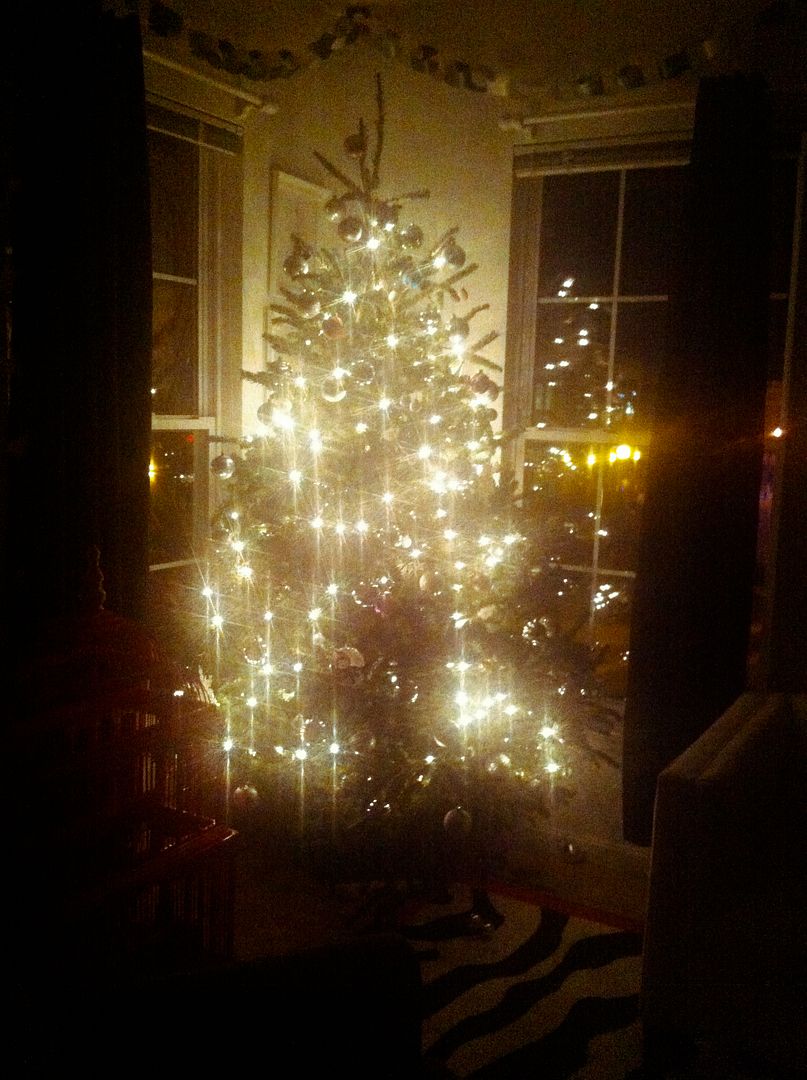 the lovely view i had while i waited for caleb to call :D
The next night he asked if he could call again. He'd ask before he'd call. I decided that even if nothing happened with Caleb, I was going to have to find myself one of these gentlemanly country boys. We talked on Thursday night for nearly three hours. These conversations were fairly thick. He talked the experience of watching his brother die. I talked about my mother's cancer. He asked me about my convictions regarding debt. I asked him pointed questions about leadership and "male and female roles." We were very different people, I came to find out. At the same time, we actually got along well! Our disagreements were notably fun to talk through and "debate." I felt free to speak my mind, and I think he was a little overwhelmed but intrigued. But I was skeptical. And extremely fearful.
Friday was the day that changed everything. I couldn't talk to him anymore. It was too much. Too much was on the line. He's so serious. I don't want to hurt him, or anyone else. We're not in too far, yet. No one is attached. Two phone calls? That's nothing. To be clear, I also really thought I felt a conviction that I needed to stop talking with him. This might cause you to go "huh?" But it's true. And maybe silly. But I was a mess. I cried all day. I talked with my parents. I wasn't at peace. I felt terrible. I spent the entire day in fetal position going from bed to floor to couch to bed again. My body felt like I had eaten cotton-batting (the fluff used to stuff pillows.)
I called him that night to tell him I didn't want to talk anymore. He was floored. He was not expecting to hear those words. Clearly. Who would be? If a guy did that to me I would have considered him quite the jerk. I knew I was a jerk. Caleb fought my decision. He pressed in at every angle he could. The more he pressed, the more sure of my decision I was, and the more it broke my heart. Every sigh. Every "Kristen. Oh Kristen." Every long silence. Every "Well. I guess." followed by more silence. It was like a hippopotamus doing jumping rope inside. I pounded. I'm so sorry. I really am. I tried to tell you that I was crazy. We eventually hung up. The good-bye rung in my ears. How could this possibly feel so much like a break-up! This is nothing, woman! Get yourself together! This was the right decision, right? I felt terrible. Maybe it wasn't the right thing to do.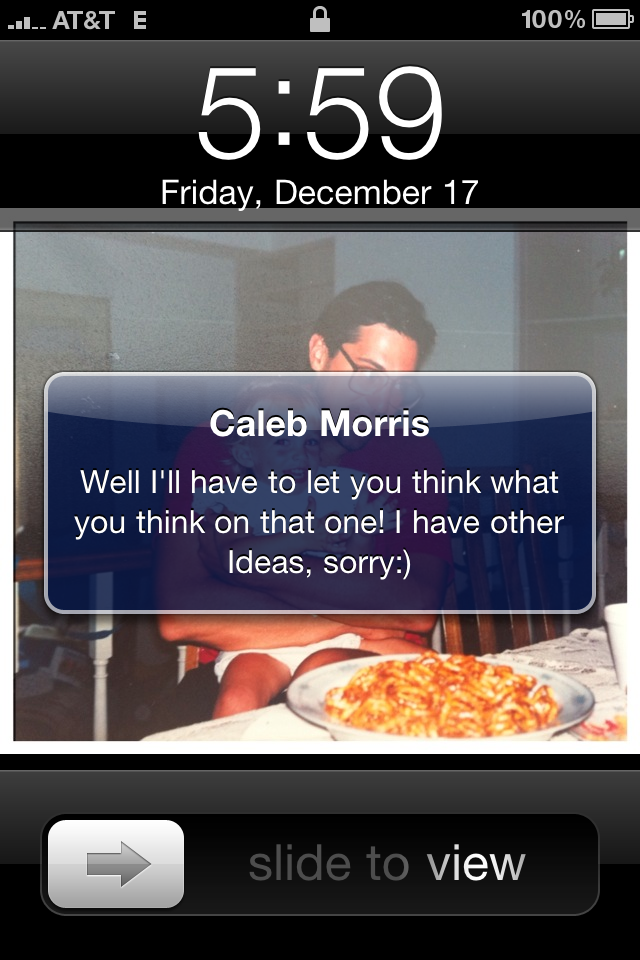 a heart-breaking text... when he texted to ask if we could talk that night, i answered "yes, we need to actually. and it might not be the most fun conversation ever." i screen-capped his response :(
I listened to Taylor Swift. A lot. "So here I am in my new apartment, in a big city. They just dropped me off. It's so much colder than I thought it would be, so I tuck myself in and turn the nightlight off. Oh, I don't wanna grow up. Wish I'd never grown up and could still be little. Oh, darling, just stay little. Don't you ever grow up, it could stay so simple."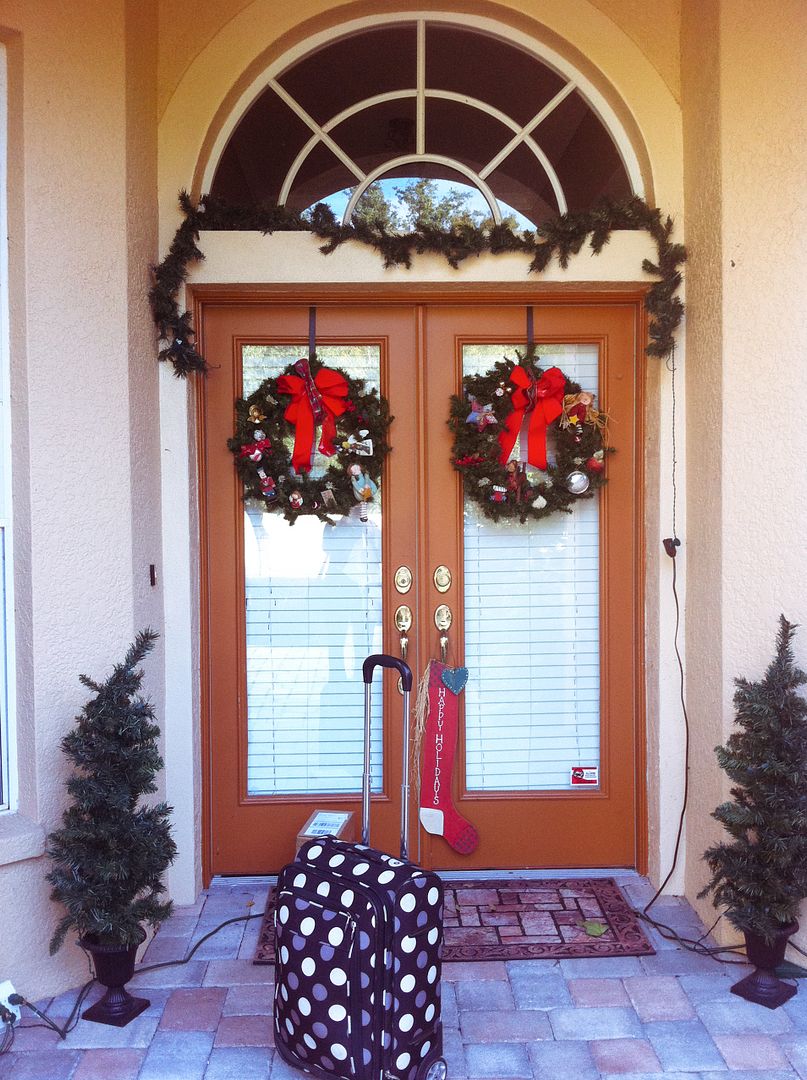 I kept my word and didn't communicate with Caleb. Not a single Facebook "like" or break-down text. Shortly I flew to Florida to spend the holidays with my family. I needed my mommy. And my kiddos. And some food that would make me fat and happy. The first night home I constructed a gingerbread house, played games with the not-so-Littles and watched TV.
The next day was Christmas Eve, so to give mom some time to finish her wrapping and prepare the holiday festivities, my dad and I took four of the kids out to Busch Gardens for the day. They told me all kinds of stories, jokes and most-likely made up roller coaster statistics. I was struggling to engage with them. I had to work hard to not zone them out, wondering about Caleb. I knew he was heading out of state for Christmas. They are probably on the road now, I thought. But! Yes! I'm here! And with them! Okay! Who wants to ride SheikRa?! We spent the day collecting germs, riding machines, looking at tropical animals and eating trash. It was bliss. During our late lunch, my dad took a call. The kids went to the bathroom to wash their hands. I scrolled through pictures of Caleb. Ouch.
my view from our lunch table in "the middle east" ;)
We left Busch Gardens "early" (we are "that" family that opens and closes theme parks) to get to Christmas Eve Service. I decided to take a quick run through the neighborhood before church. The night was cool and breezy, and the run really was quick, so I wash-cloth washed in the bathroom and got dressed for church. The chili was simmering away (apparently this part of the story was brought to you by: Chili, the food of the crazed). The darkness of night hid Florida's obvious un-Christmas scenery. We all put on coats and scarves (it's CHRISTMAS, after all!) and went to the candlelight service.
most of our faces at busch gardens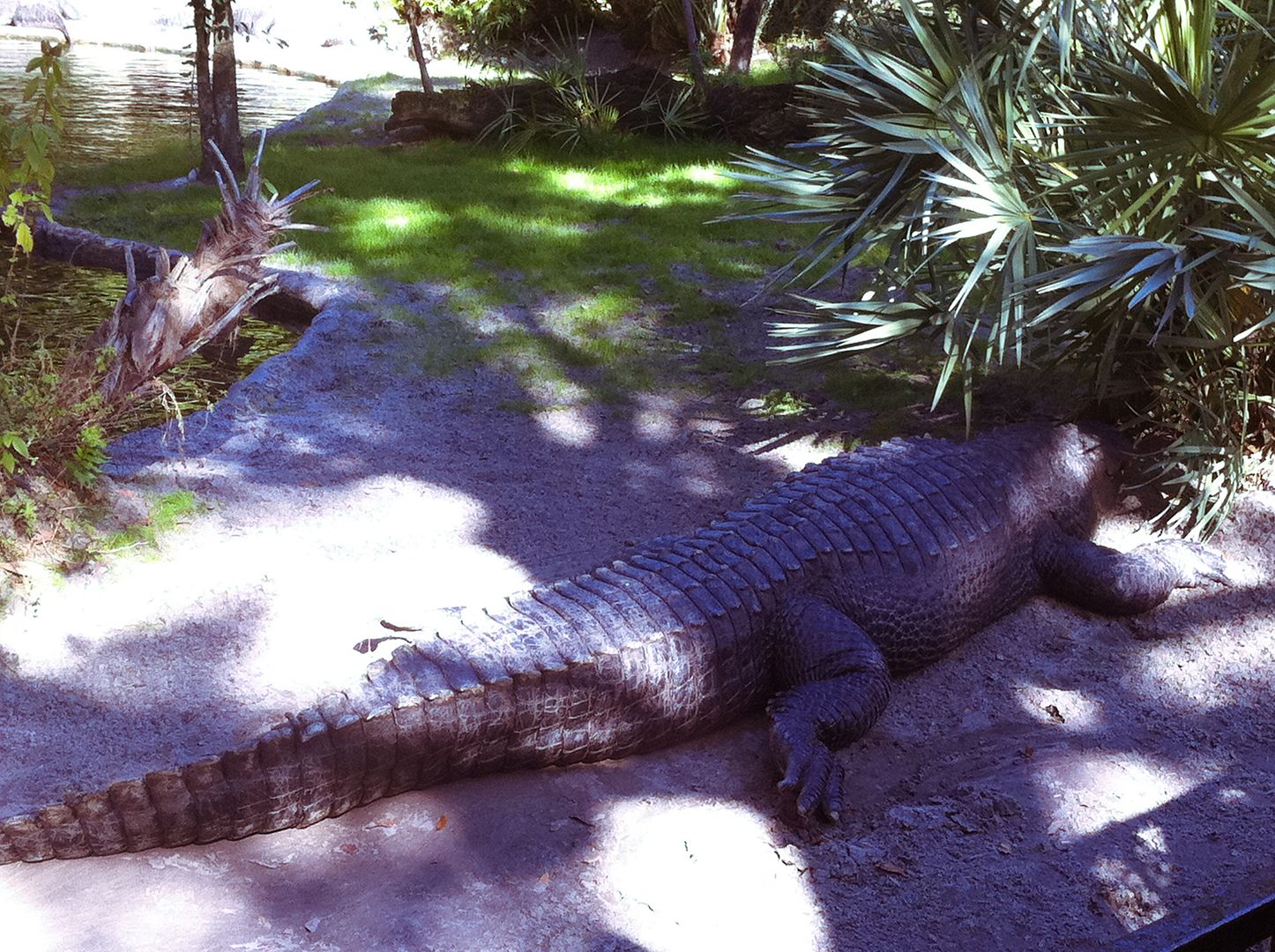 these guys make my skin crawl
In the meantime, Caleb had completed his miserable 17-hour drive. He wanted to call me and wish me a Merry Christmas! He wanted to hear how it was to be with my family. He just wanted to say hi. He could barely sleep in the car. He struggled to join in with the holiday merriment. He was sad. Plain and simple. He was confused. He was tired. And he felt sparks.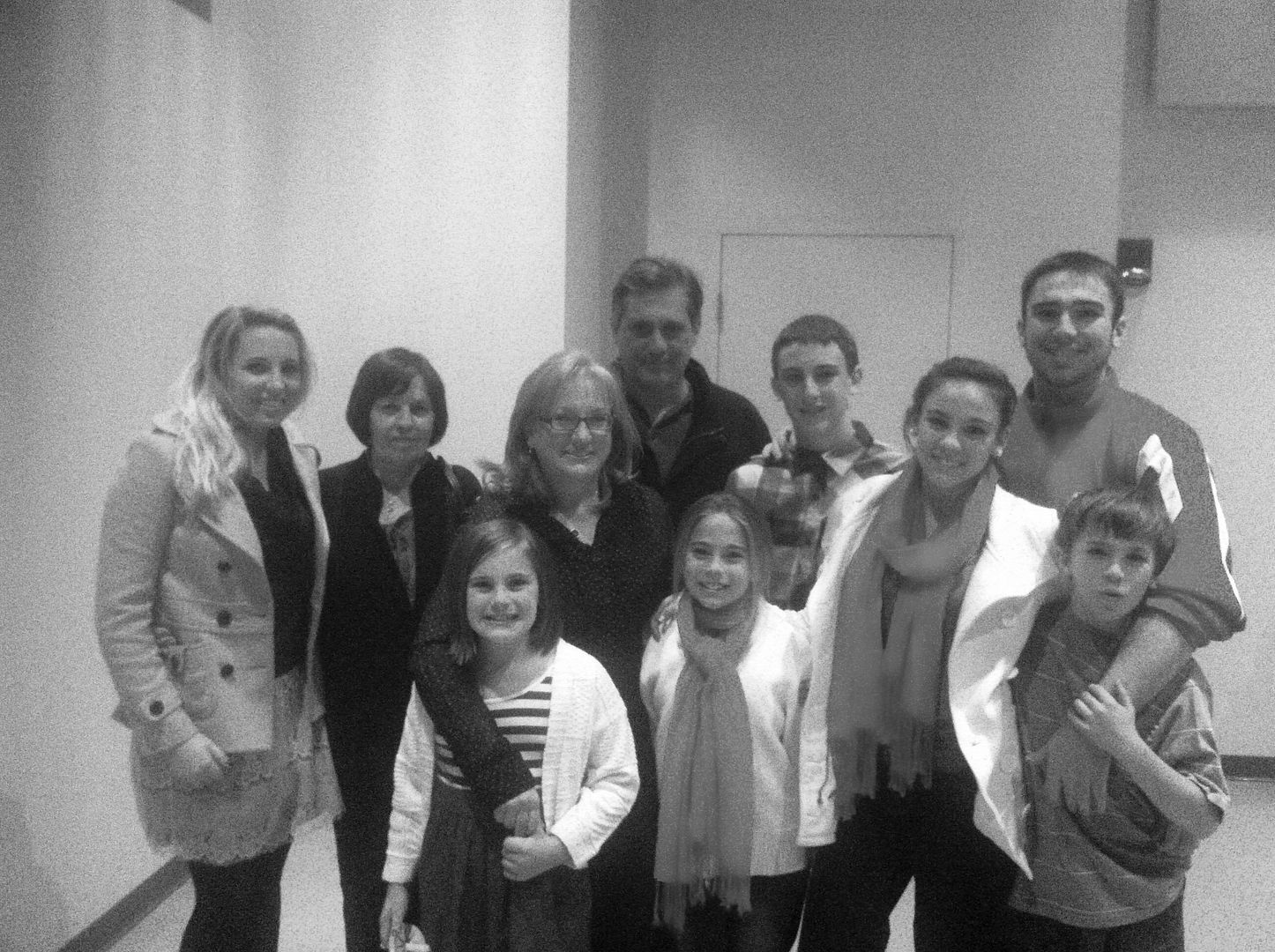 When we arrived home, mom scooped chili and bowls clanged while hungry hungry kiddos lined up for their serving. "Dad! Dad! Can we pleaaaaase open a present tonight? Just ONE? Pleeeease dad?" "Ask your mother." "Mooom! Pleeaaase? Please? Just ONE, one little tiny present? Please?" "I already told you no. You have to wait just ooooone more night, and then you can open everything." Dad interjected. "Okay, I've made a decision. One kid can open one present. Who do you think should open one?" They kids all clamored and jumped up and down and nominated themselves. Dad smirked. I filled my chili bowl. Oh dad. He's always up to something. I looked up and mom was staring at me. Then dad started to walk towards me, smiling. Um. Yes?
Dad handed me his cell-phone. "Merry Christmas." I was confused. "You're giving my your Blackberry?" The kids were disappointed. "Read it."
I looked at his screen, which was opened to a string of texts.
Caleb Morris: Great Mr. Snyder. Thank you so much. My flight lands at 10:35 pm and is coming from Nashville to Tampa. Hopefully you can track it if there are any delays. Thank you again! I can't wait to meet you, and to see Kristen.
Alan Snyder: Yup. See you later tonight. Fly safe.
To be continued...