Enjoy Weddings | Ben + Jaqueline | Stone Manor Country Club Wedding
"you should be kissed and often,
and by someone who knows how."
rhett butler - gone with the wind
Today, as you begin reading through this story, I am going to ask one request: look at the faces. I don't know if I've come home with so many fascinating faces in my pocket.
Much to the delight of boys and girls, and to the shock of old men and ladies, weather forecasters and certainly a creative bride, it snowed in October. It didn't rain, which I suppose was a blessing! But quiet downtown Frederick was dressed in a slip of white, including the orange and red autumn leaves lining the roads.
Down in the dark basement of an historic church, our bride dressed and arranged herself.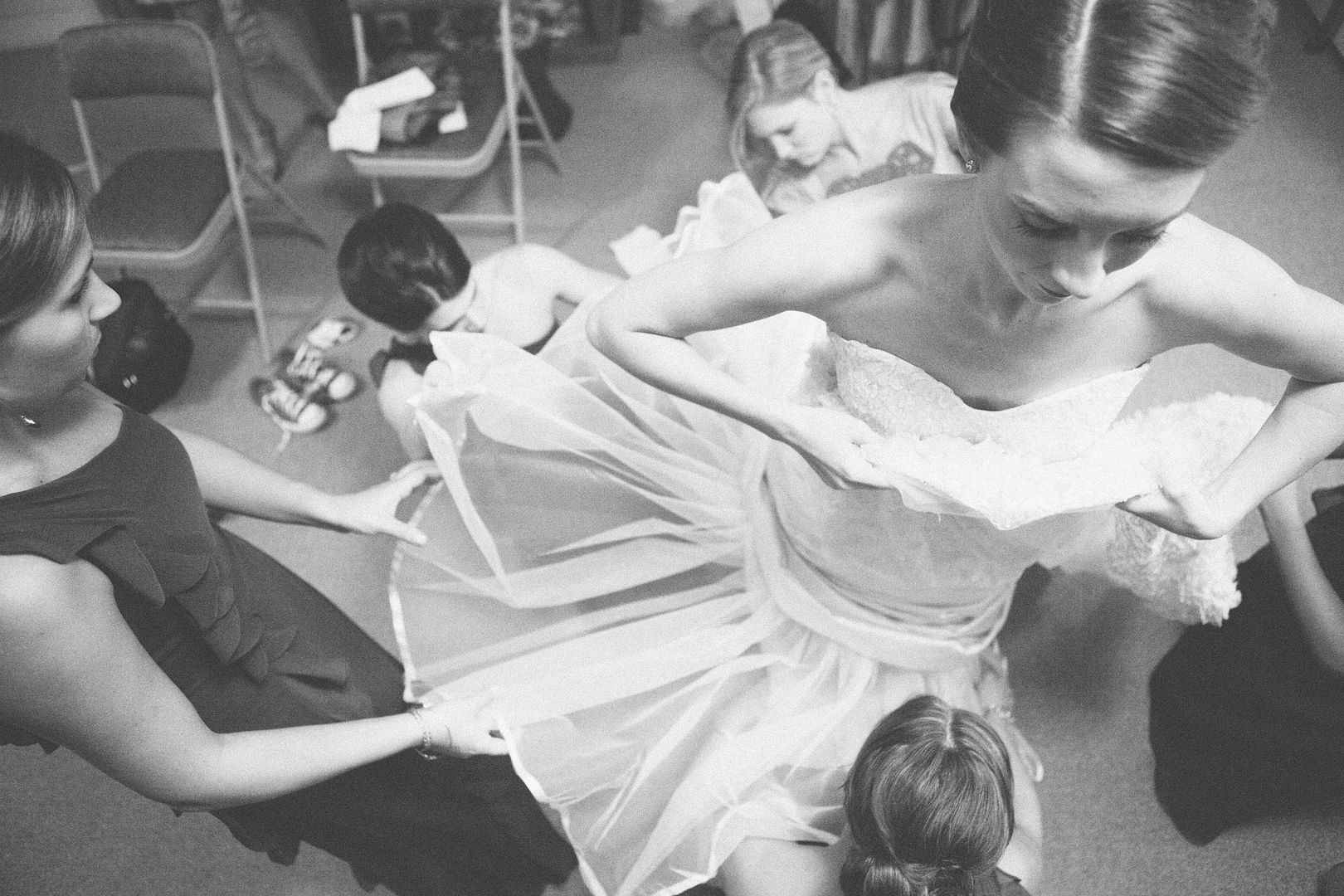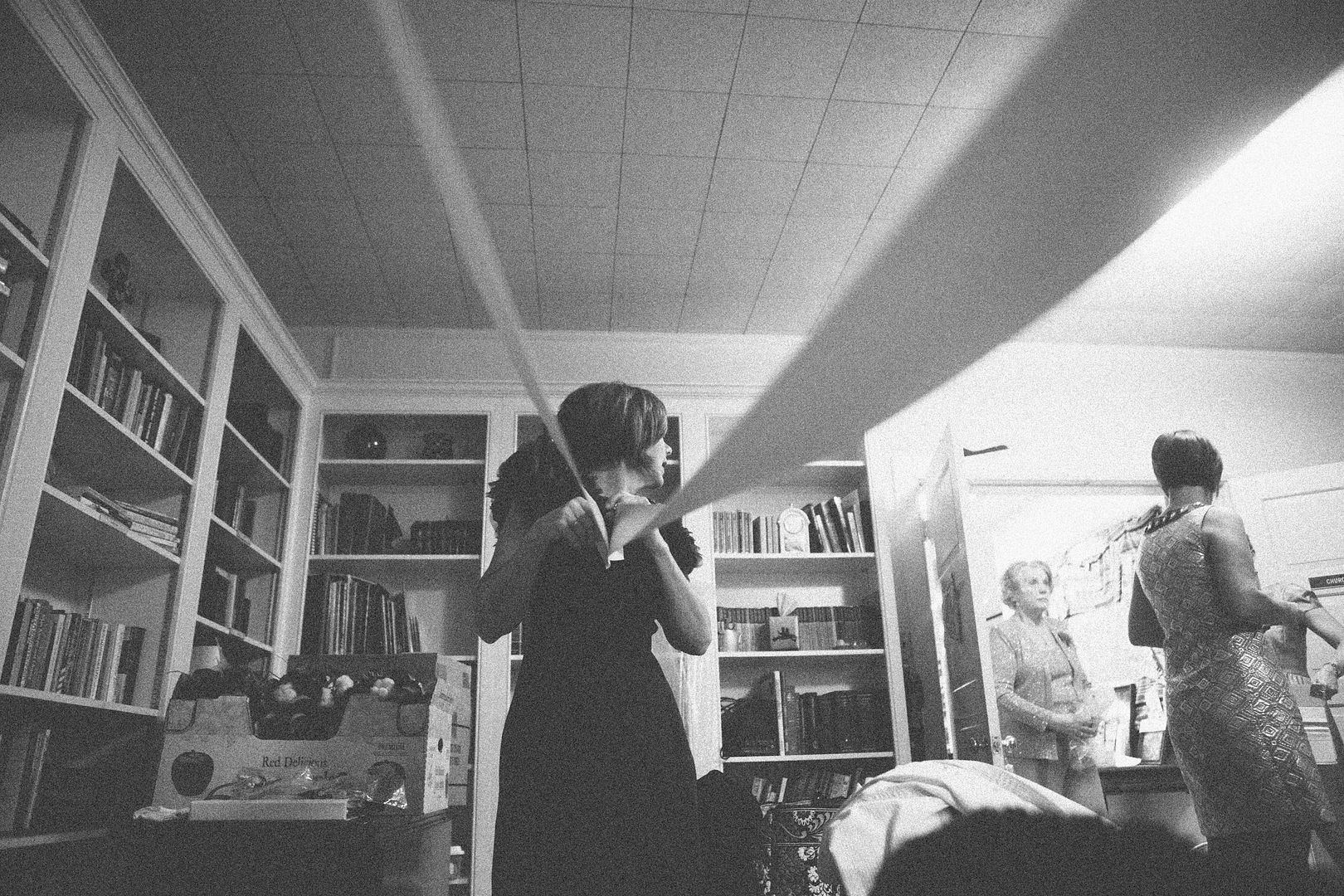 The schedule was thrown for a loop: the light was disappearing much faster than a normal October evening, snow was melting, guests were finding parking spaces, we couldn't take pictures outside like we planned. But nonetheless, we were all here for a wedding! Carry on, carry on.
As beautiful guests thawed and creaked in their seats, a head-turning voice silenced the crowd. She sang remarkably ironic and timely lyrics.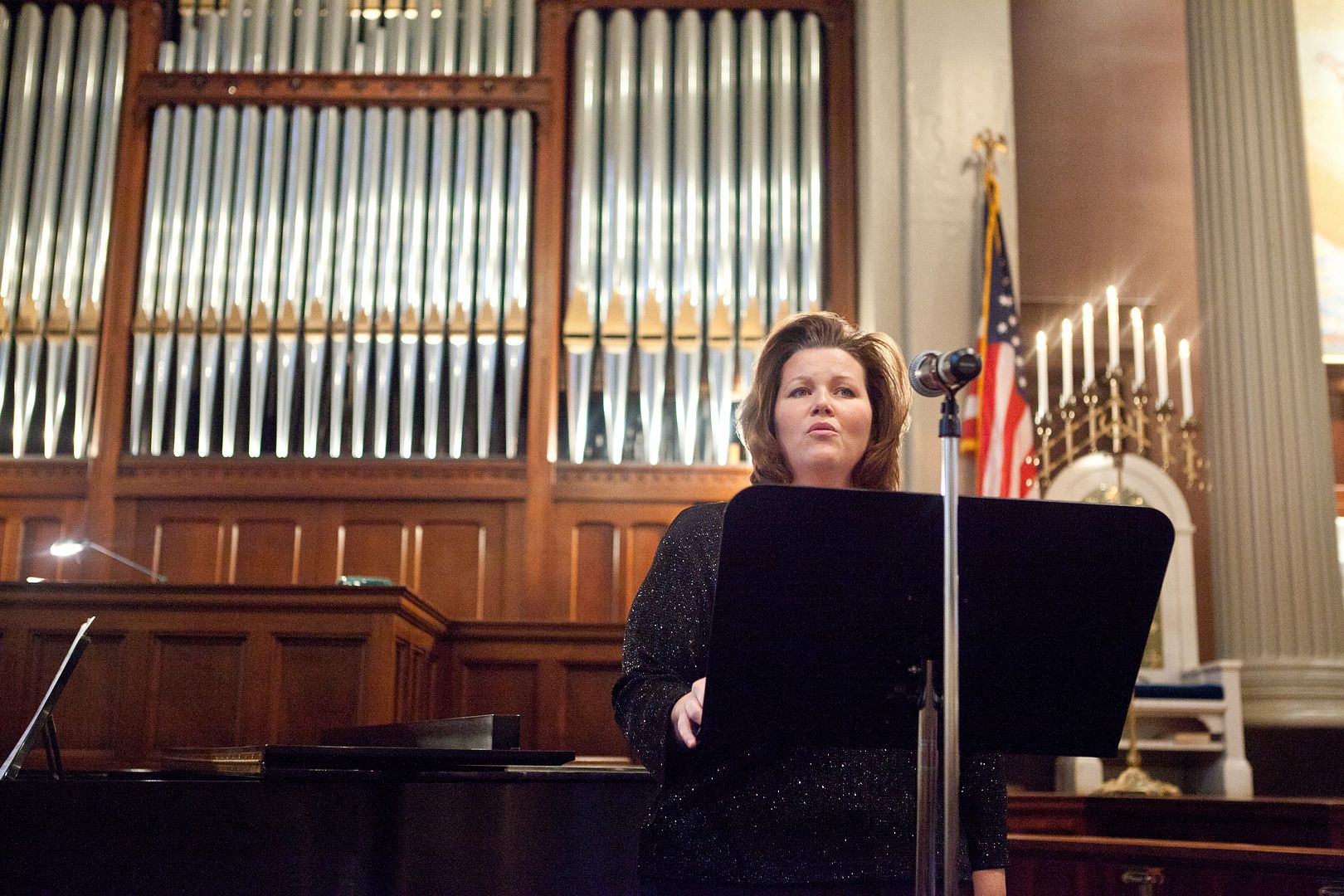 "Some say 'Love, it is a river,
that drowns the tender reed.'
Some say 'Love, it is a razor
that leaves your soul to bleed."
A few years ago I might not have understood those lyrics. "Who thinks love is a sharp knife or tumultuous drowning water? Yikes." It's become more clear. And Ben certainly understood that sentiment. Life hurts. To love hurts. After facing life circumstances and emotional upheaval, Ben was left very closed-off, very hard. Don't let this cause you to think that he wasn't an incredibly strong, successful or social man. He was. But there was that "point" - that ever famous wall - he did not let anybody get through.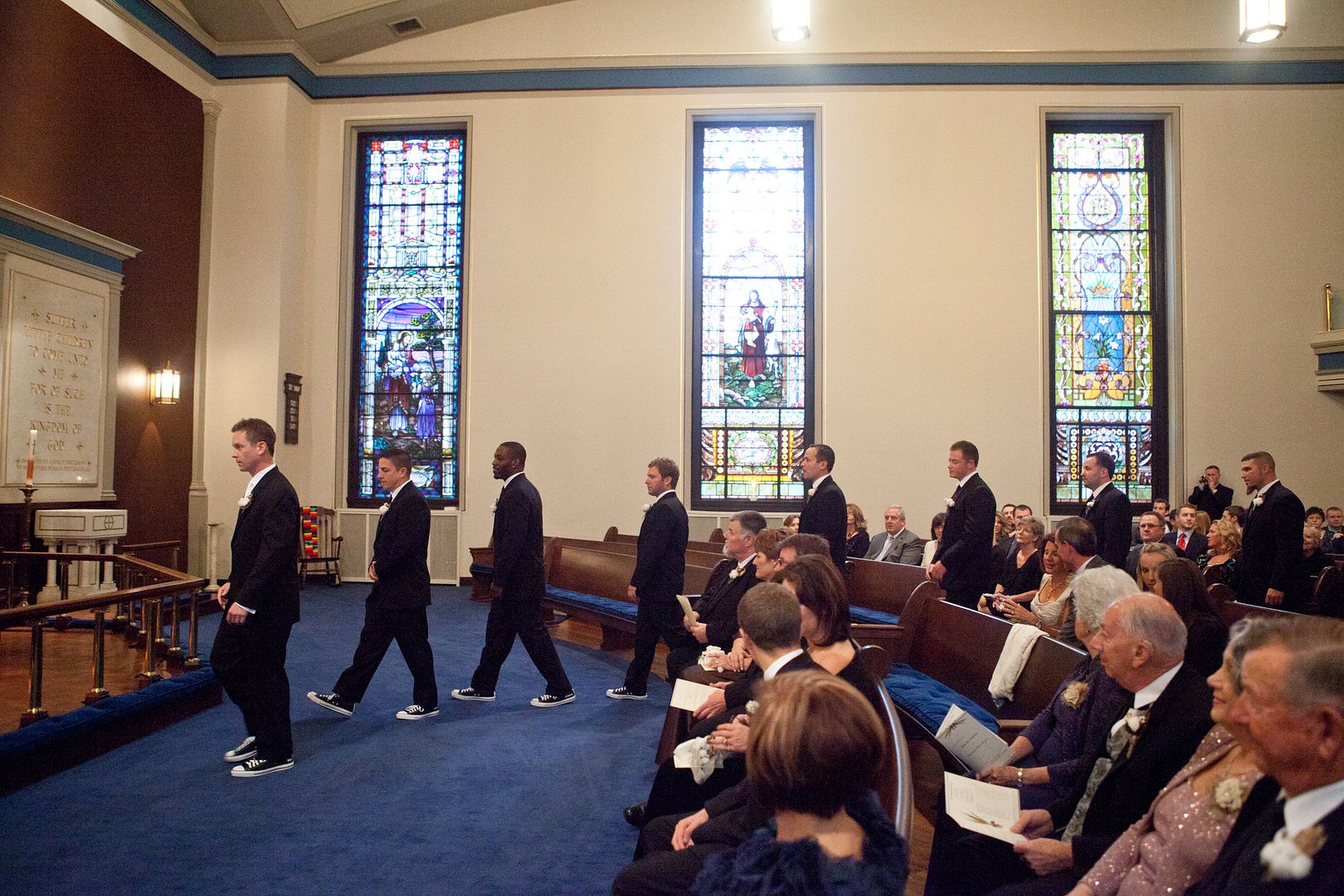 "It's the heart afraid of breaking
That never learns to dance."
Her song rang out, meaningfully and loud.
The sick to his stomach ring bearer (who I just wanted to squeeze and feed soup to! He did so good. And he was so sick. Sweet child) almost revealed the calm heaviness of the words as he walked.
"It's the one who won't be taken
Who cannot seem to give,
And the soul afraid of dying
that never learns to liiiiiiiive!"
If you know this Bette Midler classic, you can probably hear this big build-up in your head. The song erupts after a gradual build. As she sang, the church seemed to tremble.
"When the niiiiight has beeen too lOOnely!
And the rooOoad has been too long!
When you think that loveisoooonly
For the lucky and the STRONG!"
The church doors opened and there was Jacqueline Rose.
"Just remember, in the winter,
Far beneath the bitter snow
Lies the seed, that with the sun's love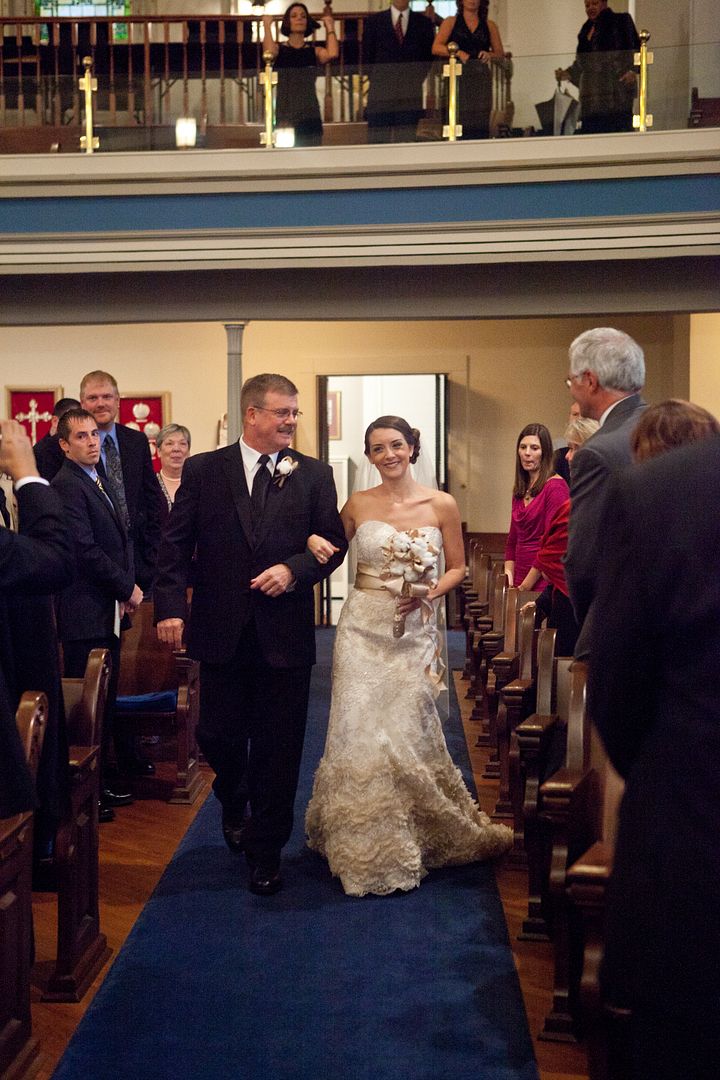 I may have talked about crying during ceremonies before. Good heavens. I was weepy. I was thinking about a conversation I had with Jacqueline's mother after their engagement shoot. "She knows things about him that nobody else knows, and will ever know. She chipped away into his heart." I thought about the jokes before the engagement shoot, and how Ben only makes one face. "Good luck getting him to smile!" I thought about his simple one word answer when I asked why he loved Jacqueline: "She makes me a better man." I thought about how deeply he loves that woman. How his proposal caused her to sob. How he is patient with her "high-strung." How he looks at her - with a very particular face. I thought about snow in October. About the bride, Miss Rose, marrying her razored and rescued groom, Ben.
What a beautiful wedding and what a beautiful love.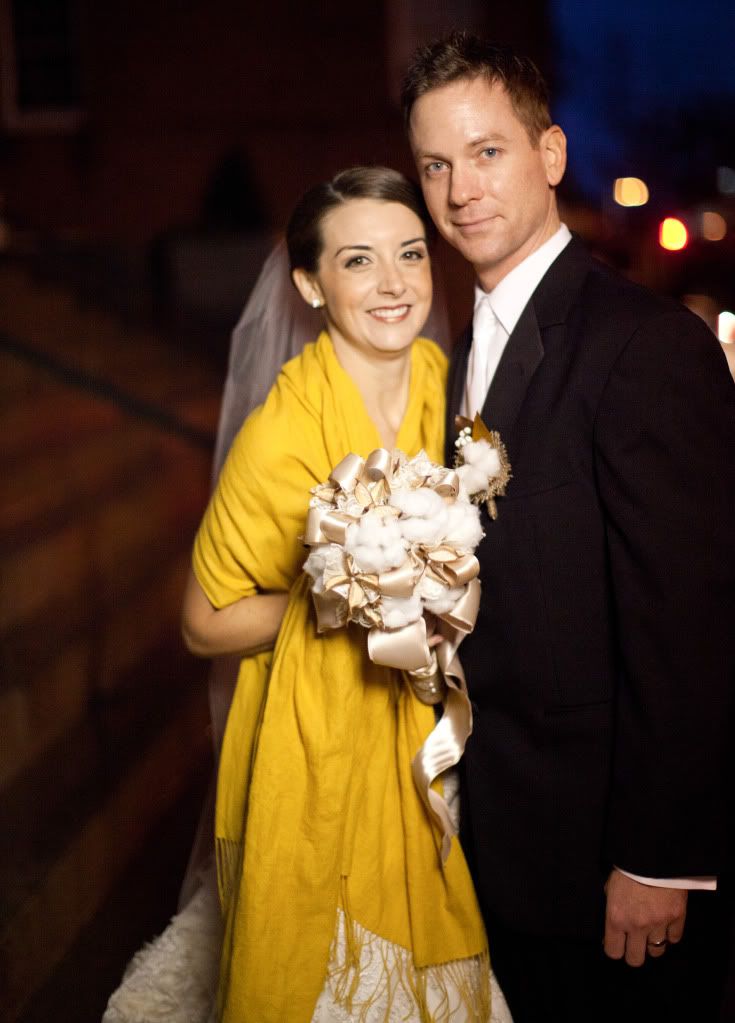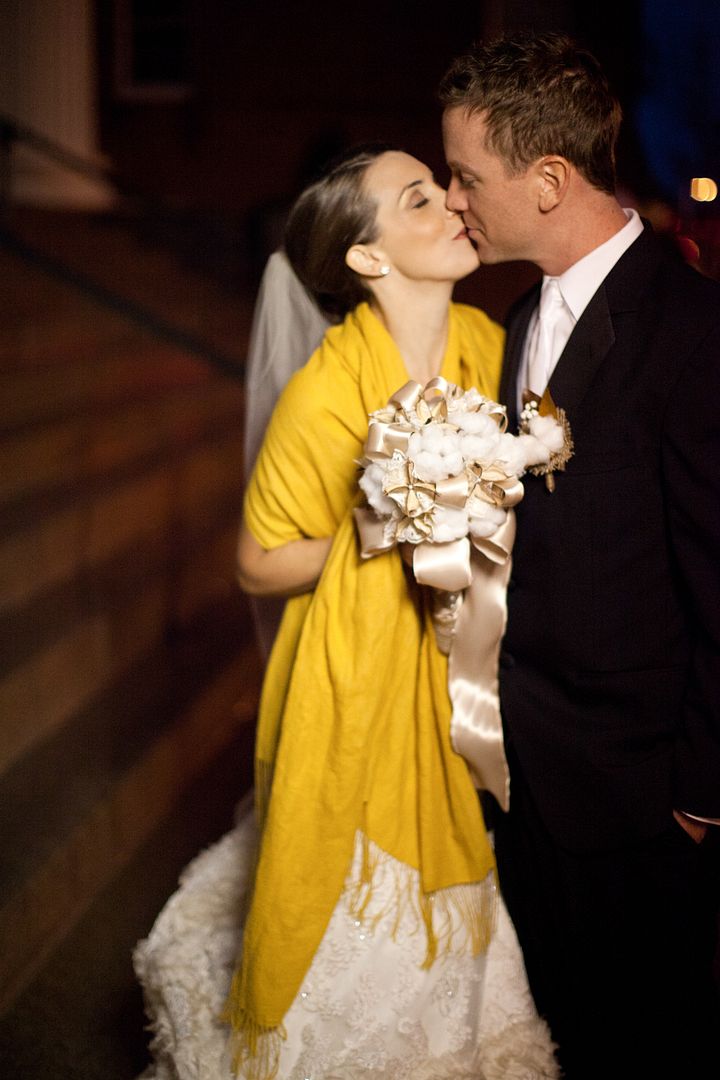 Are you fascinated by her cotton bouquet yet? Jac was determined to pull off a wedding with all natural elements in the place of flowers. So her bouquet? Cotton, cloves, burlap, lace and ribbon. Brilliant.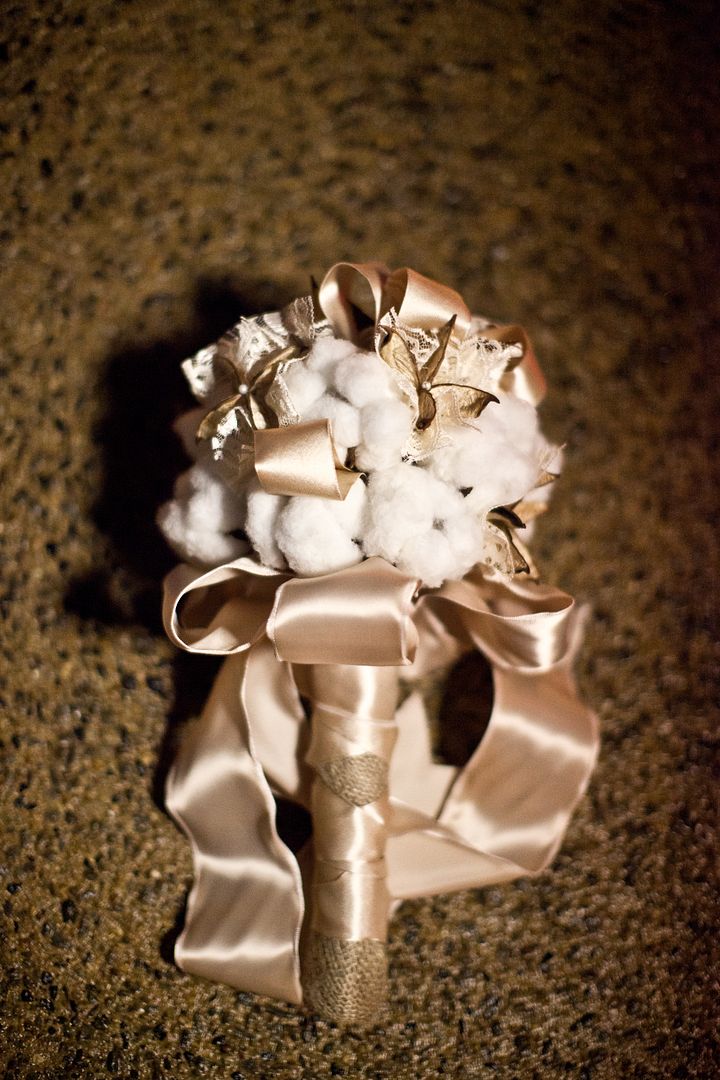 Don't forget: faces. Look at these faces.
Once at Stone Manor, Jacqueline relaxed in the bridal suite, waiting to get bustled.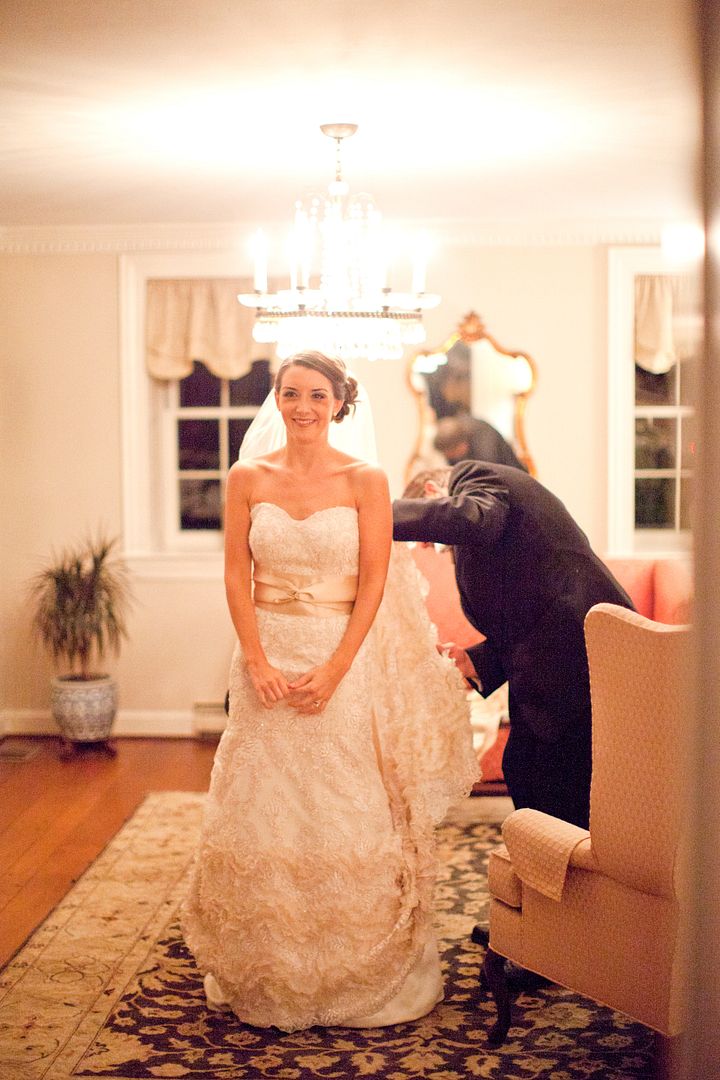 I decided to hop on over to the reception tent to detail-it-up. I was in inspiration heaven. Think Phantom of the Opera meet Gone With the Wind. The cotton, country, plantation decor, on the grounds of a peaceful and stately manor home, couldn't help but take you back to hoop skirts, names like O'Hara and Rhett, and a passionate love story.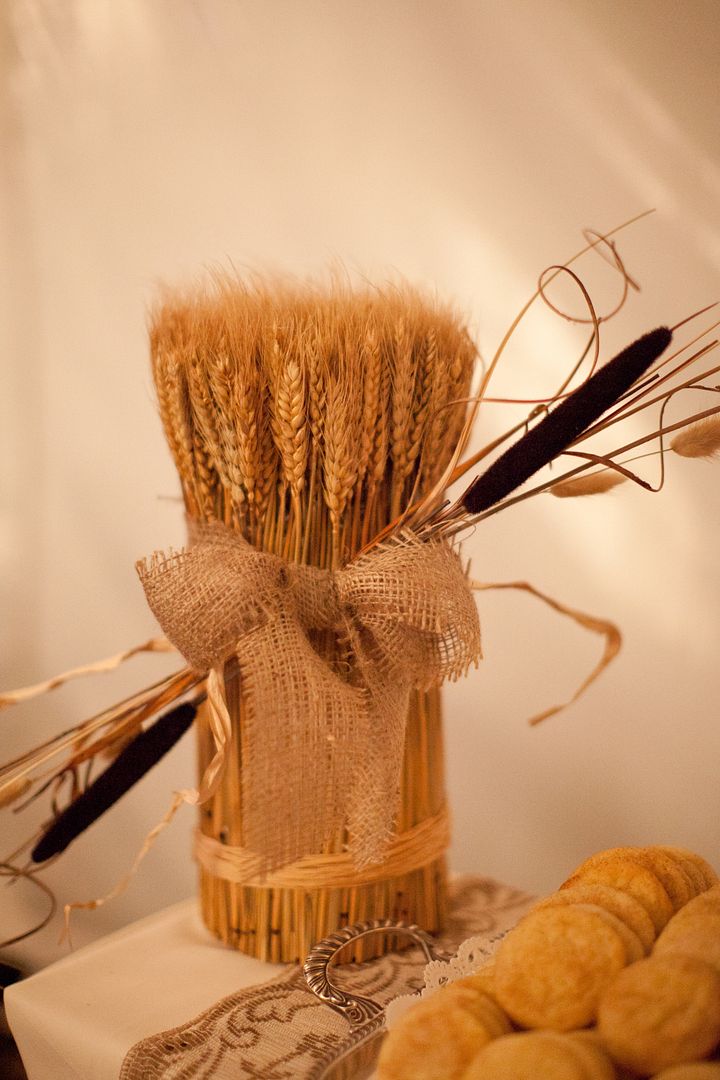 If you have the time, I highly recommend watching (or re-watching) this clip of Phantom of the Opera's "Masquerade." When I returned to the bridal suite, I had the song in my head, and it stayed their all night ;) "Maaaasquerade! Paper faces on parade! Maaaaasquerade!"
Because, you see, the reception was called "The Masquerade Ball."
"Flash of mauve.
Splash of puce.
Fool and king.
Ghoul and goose.
Green and black."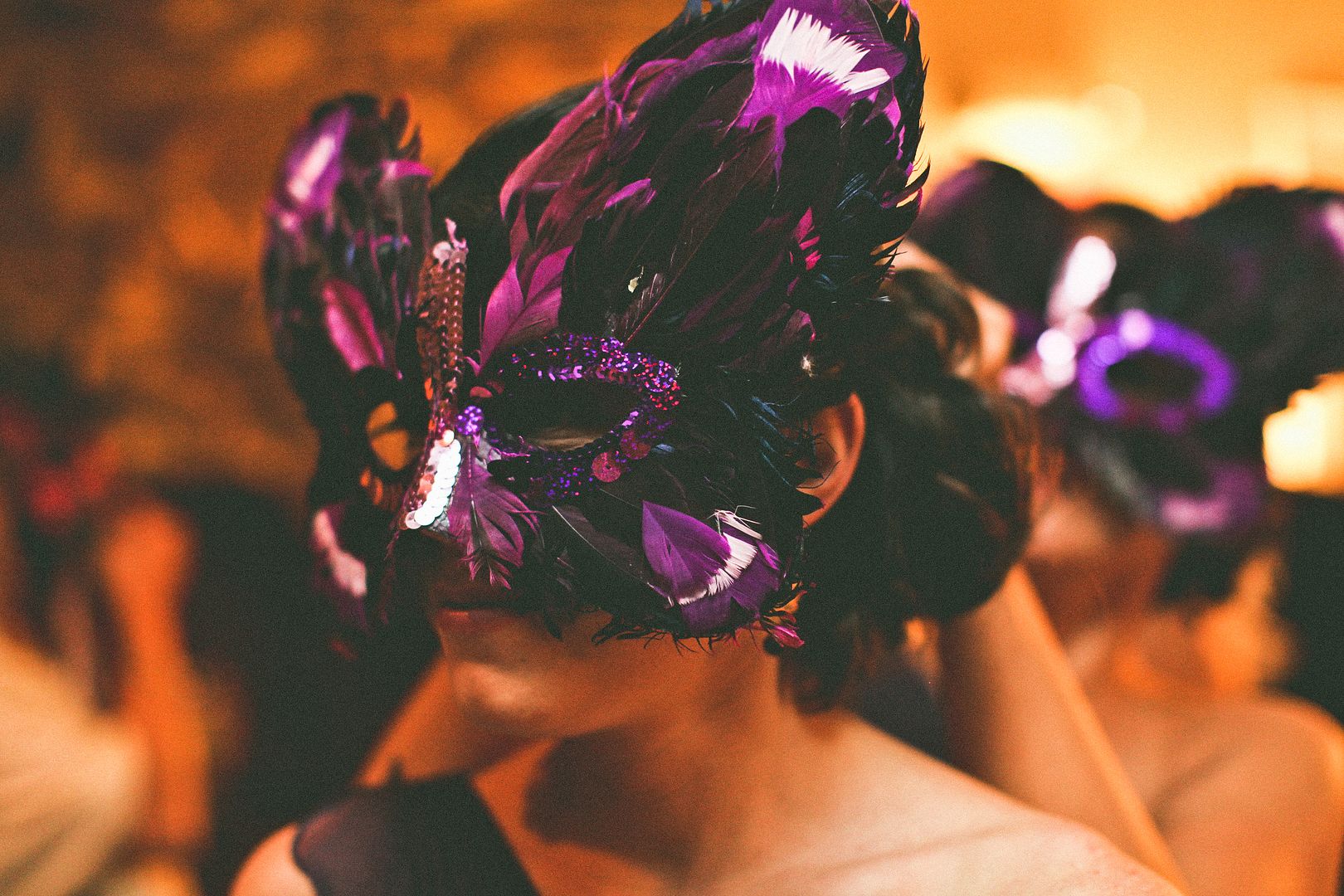 "Queen and priest.
Trace of rouge.
Face of beast.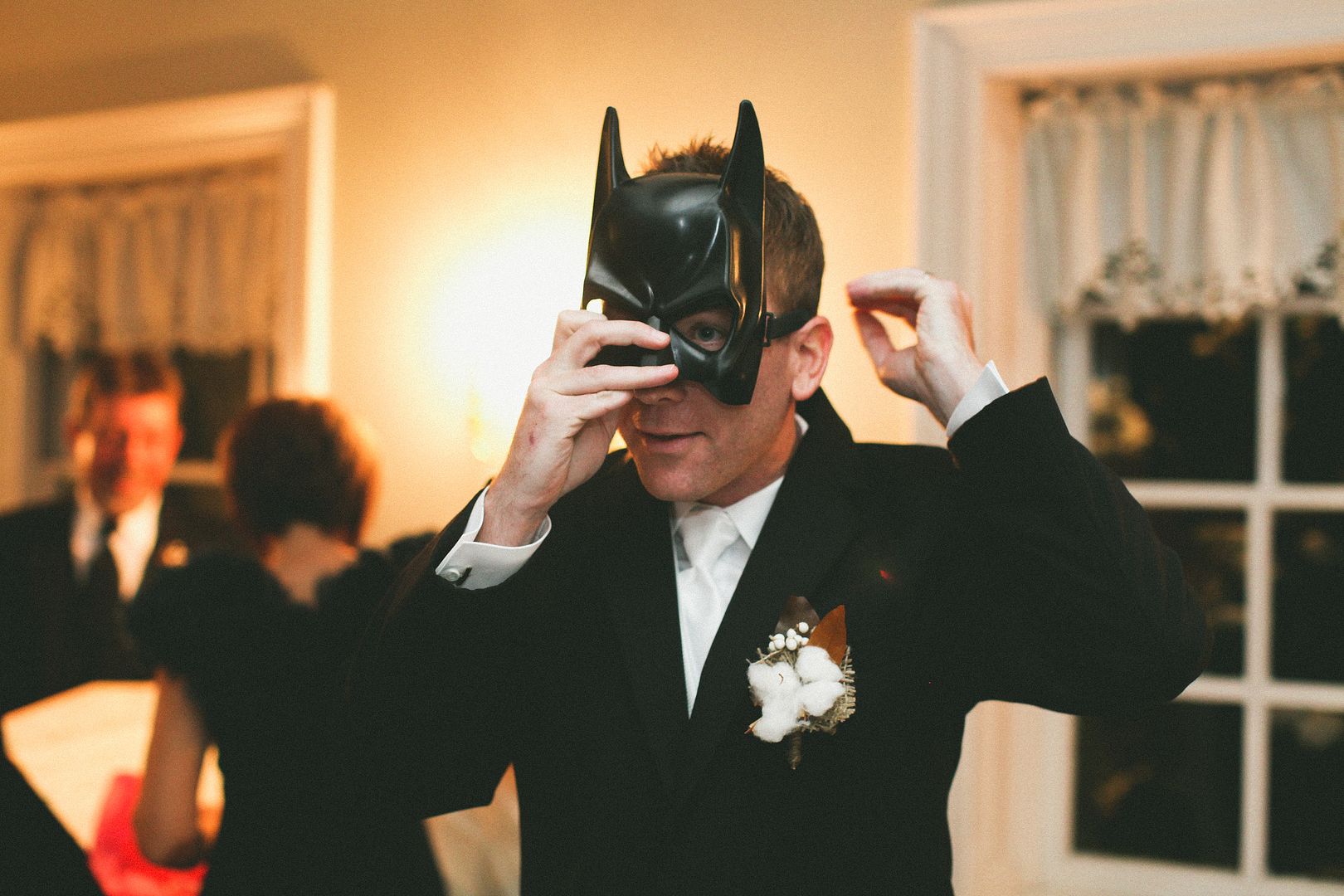 "Eye of gold.
Thigh of blue.
True is false.
Who is who?"
"Curl of lip.
Swirl of gown.
Ace of hearts.
Face of clown.
Faces.
Drink it in, drink it up
'Til you drown in the light.
In the sound."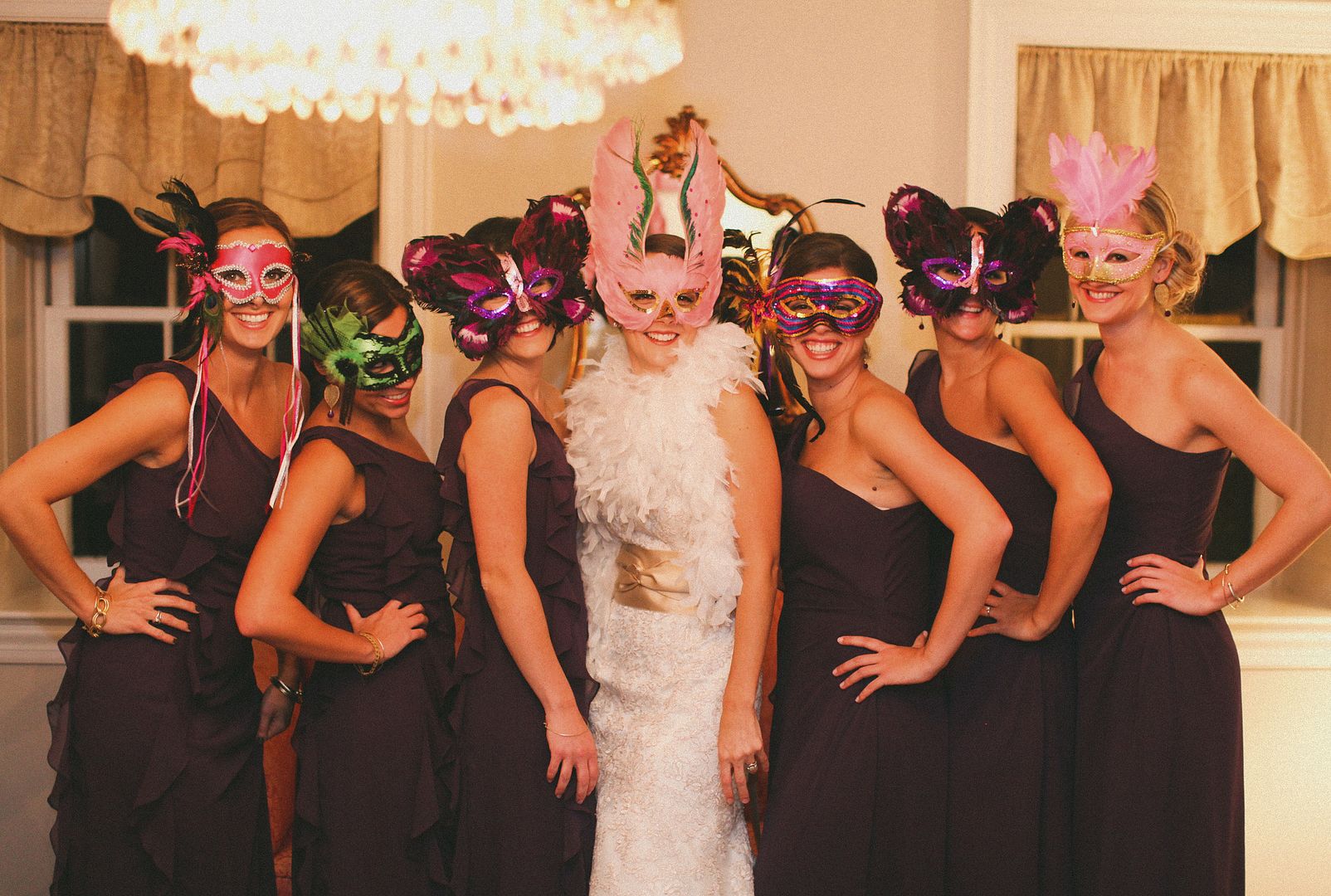 "MaaaasquerAAAADE! Paper faces on parade!"
(I wasn't going to post this one, but it made me laugh so hard that I couldn't resist. I love the things that boys "have" to do at weddings. Their faaaaaaces! Kill me! Some obviously think it's kind of fun, other's don't at all. Love it.)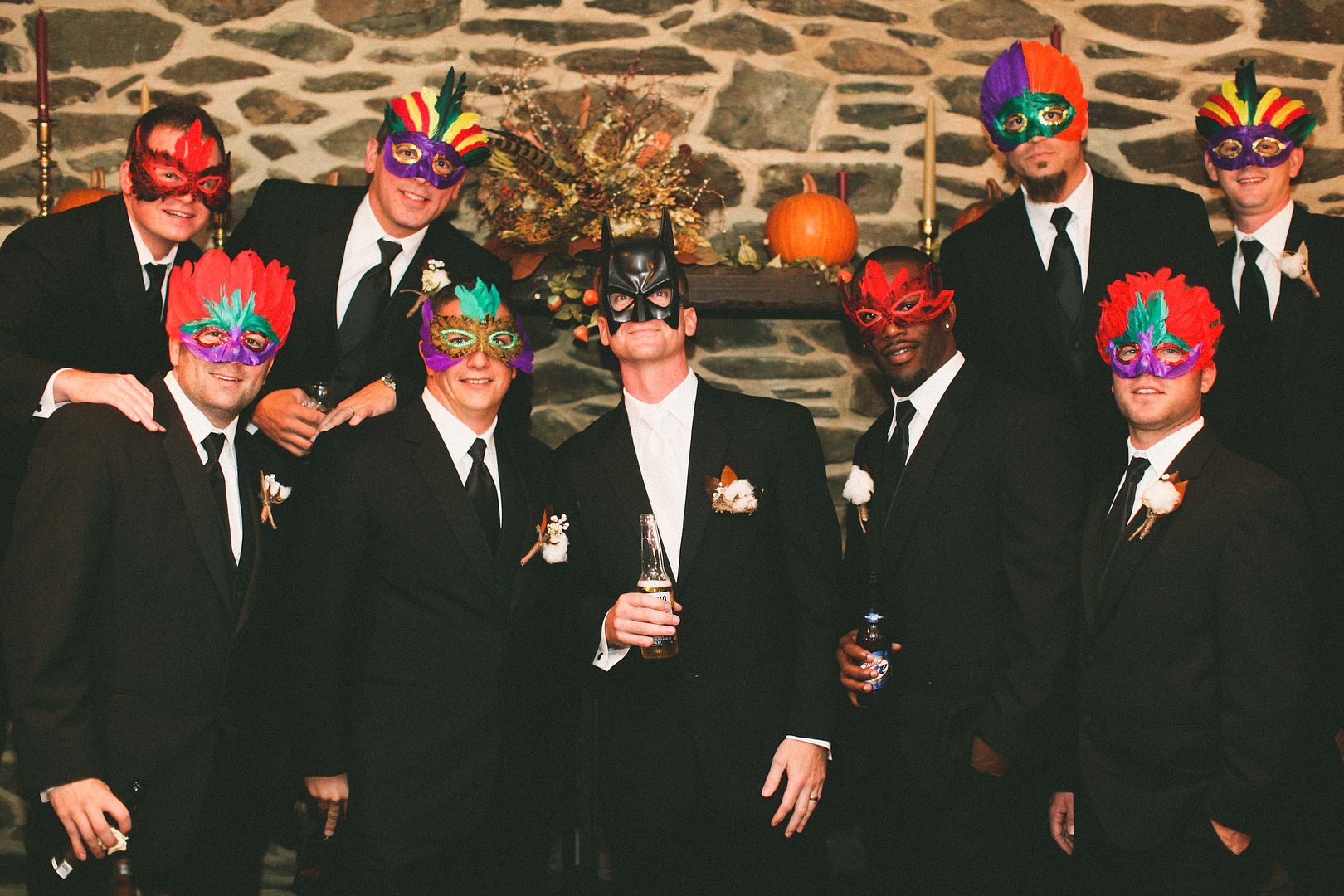 Once the wedding party was prepared, the guests waited anxiously to "take your turn, take a ride on a merry - go - round, in an inhuman race." The excitement was electric.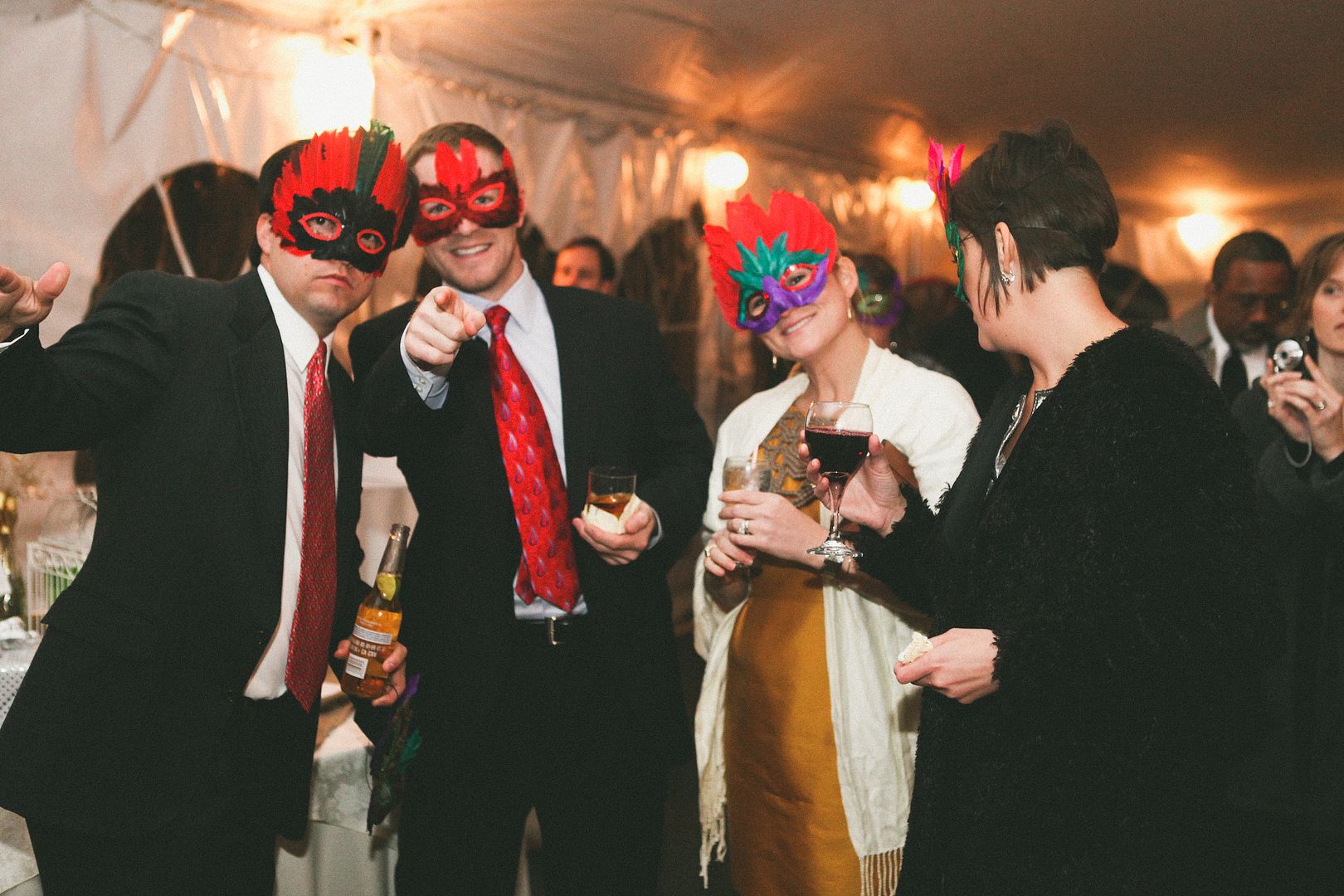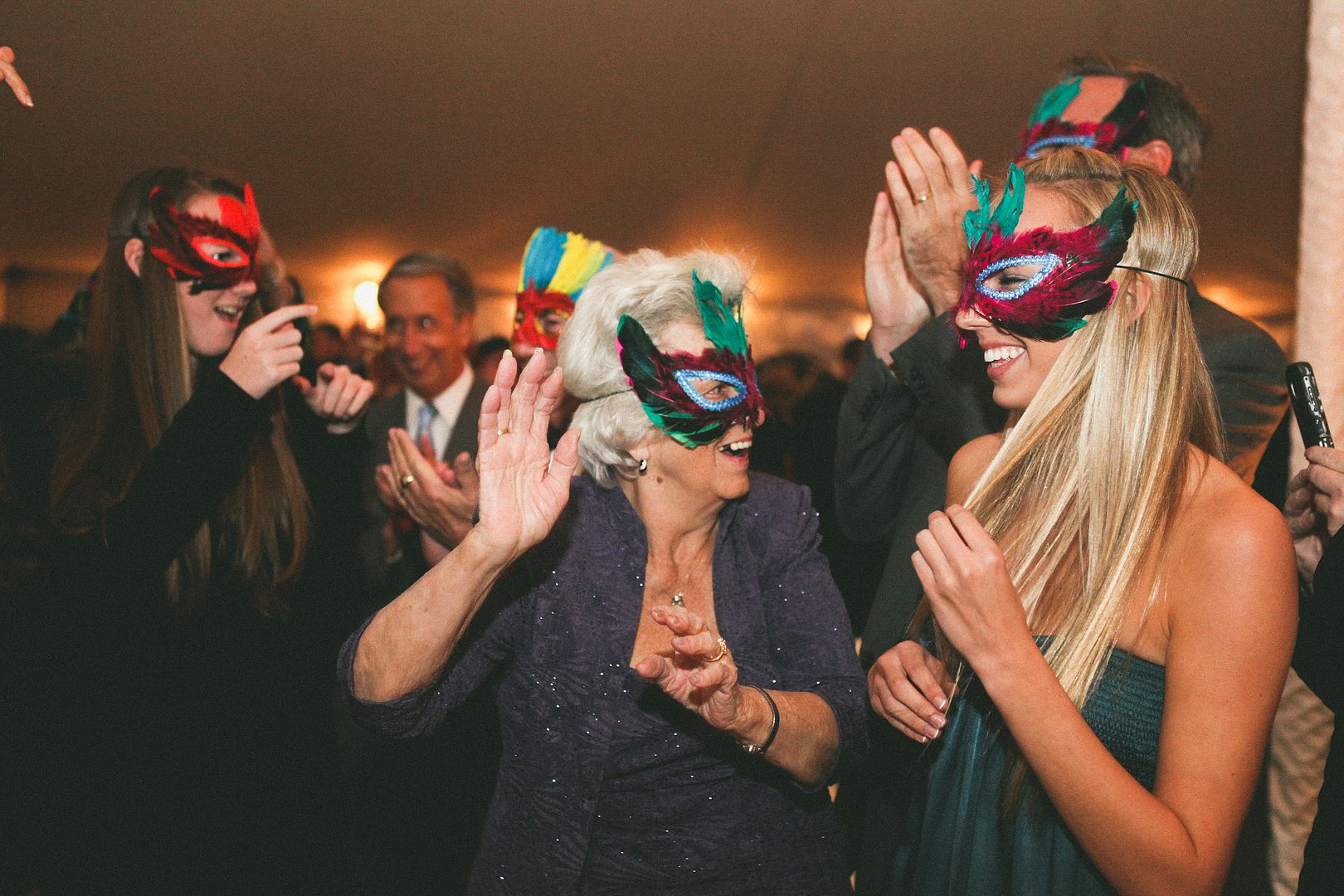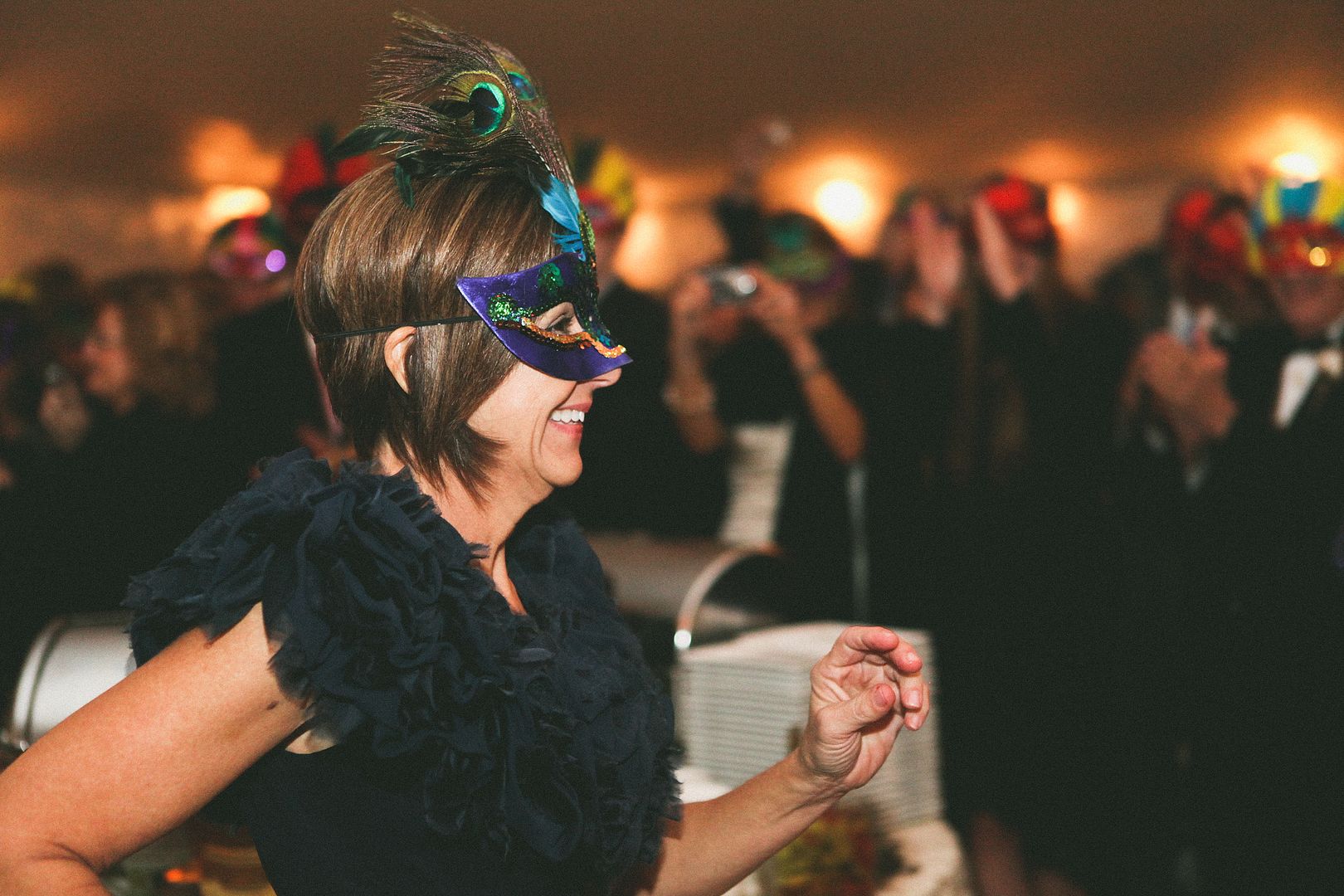 Fan. Freaking. Tastic.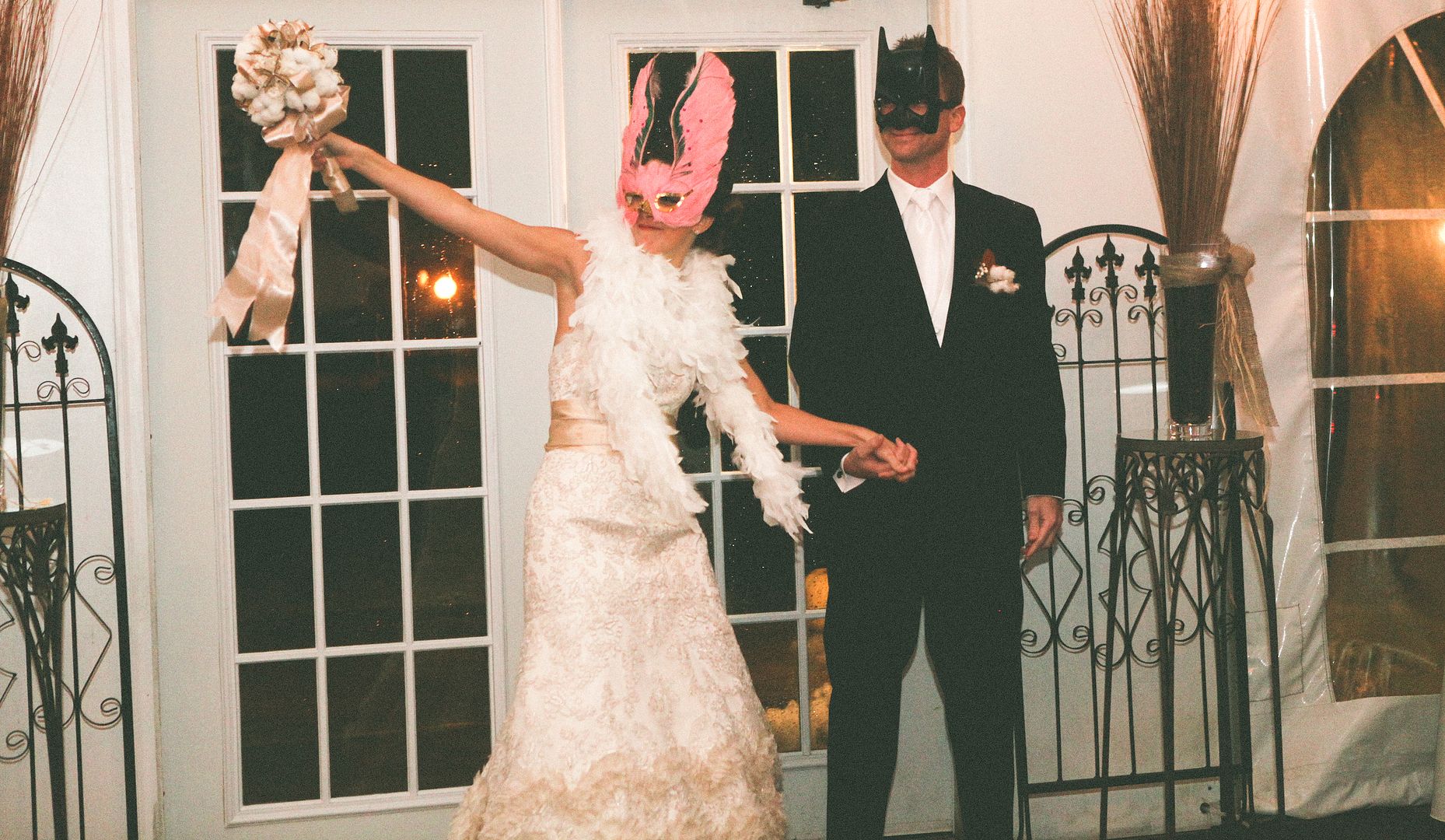 "MaaaaasquerAAAADE!"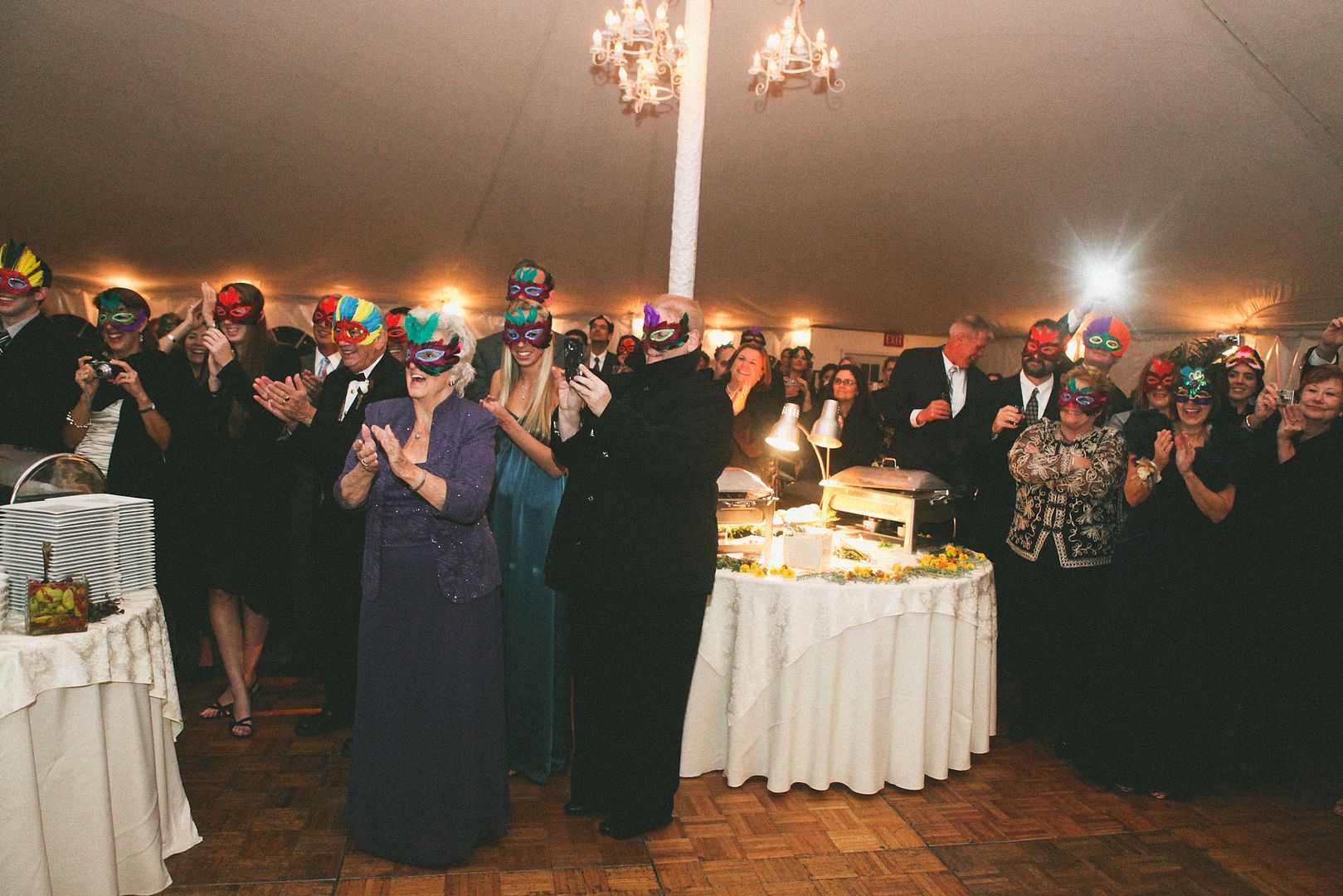 It thrilled me that they even danced their first dance in their masks.
Following the best entrance I've ever experienced at a wedding, the thunder rolled on. Mom's toast was absolutely charming and dear.
The besties played like they were at prom when "their" song came on.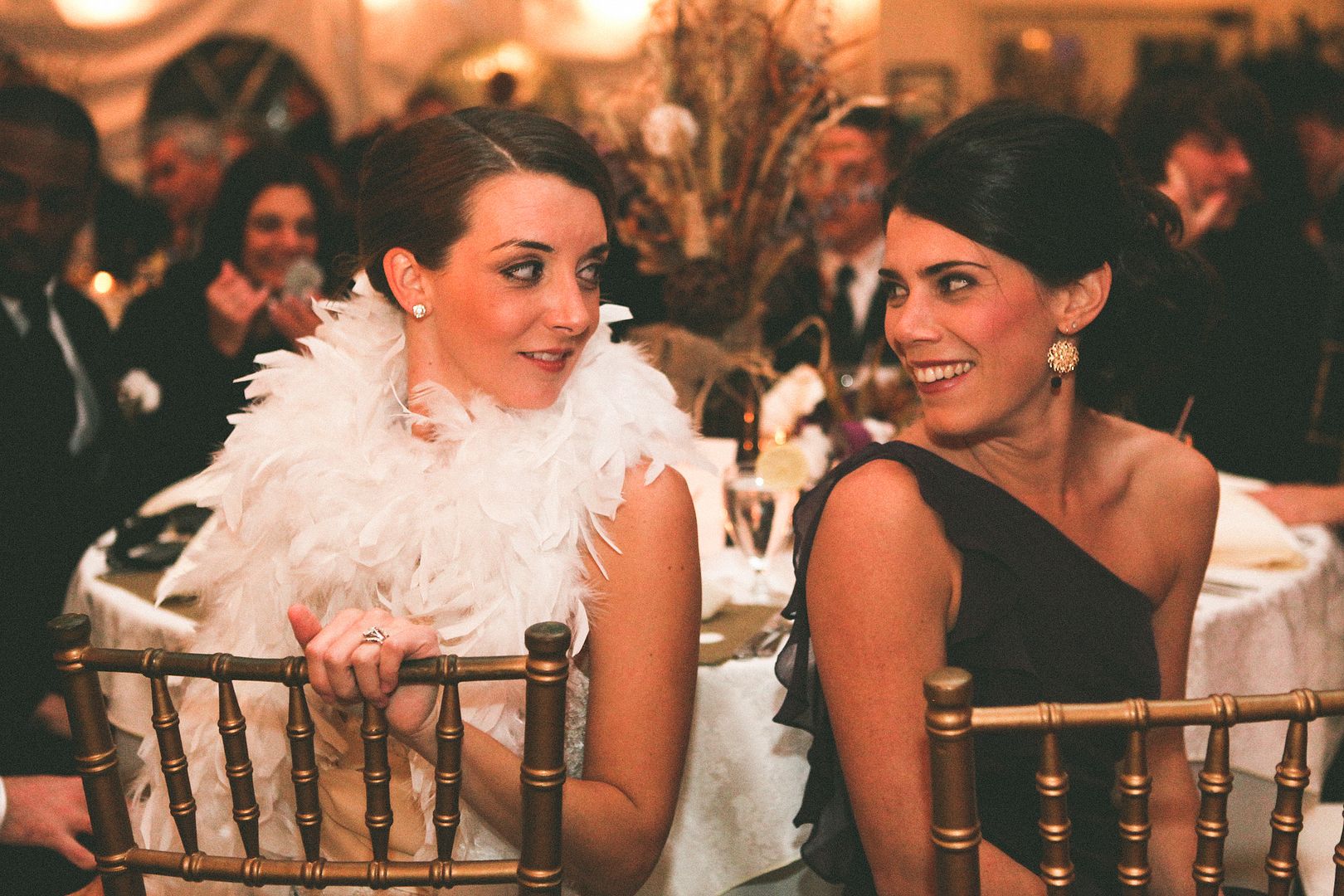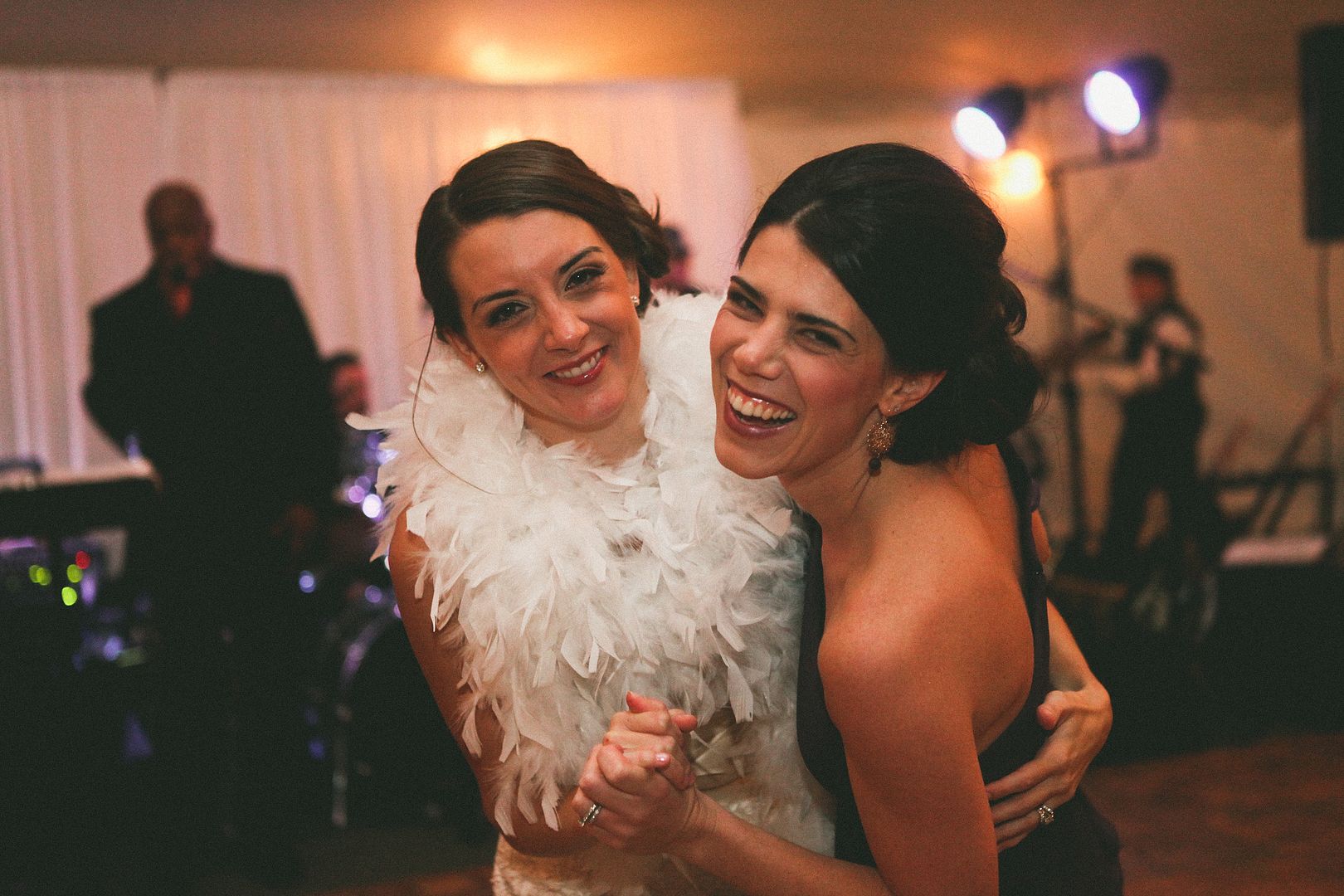 Grandpa stole the show in his duds.
They cried. They laughed. They danced.
Guests raved and raved all night long. "Everything is unbelievable. Best wedding I've ever seen!"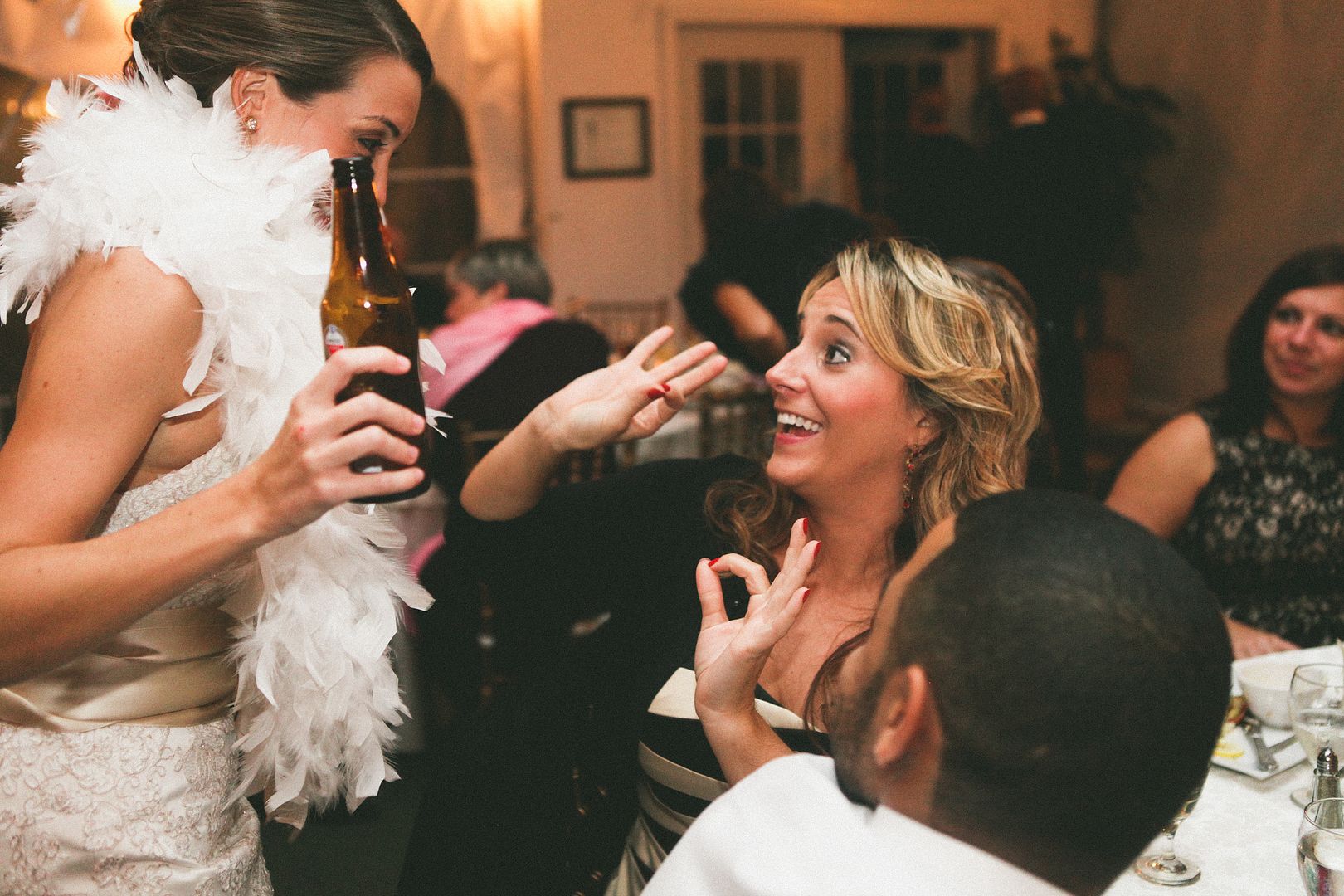 They surprised the grandma and grandpa with a special treat for the birthday boy.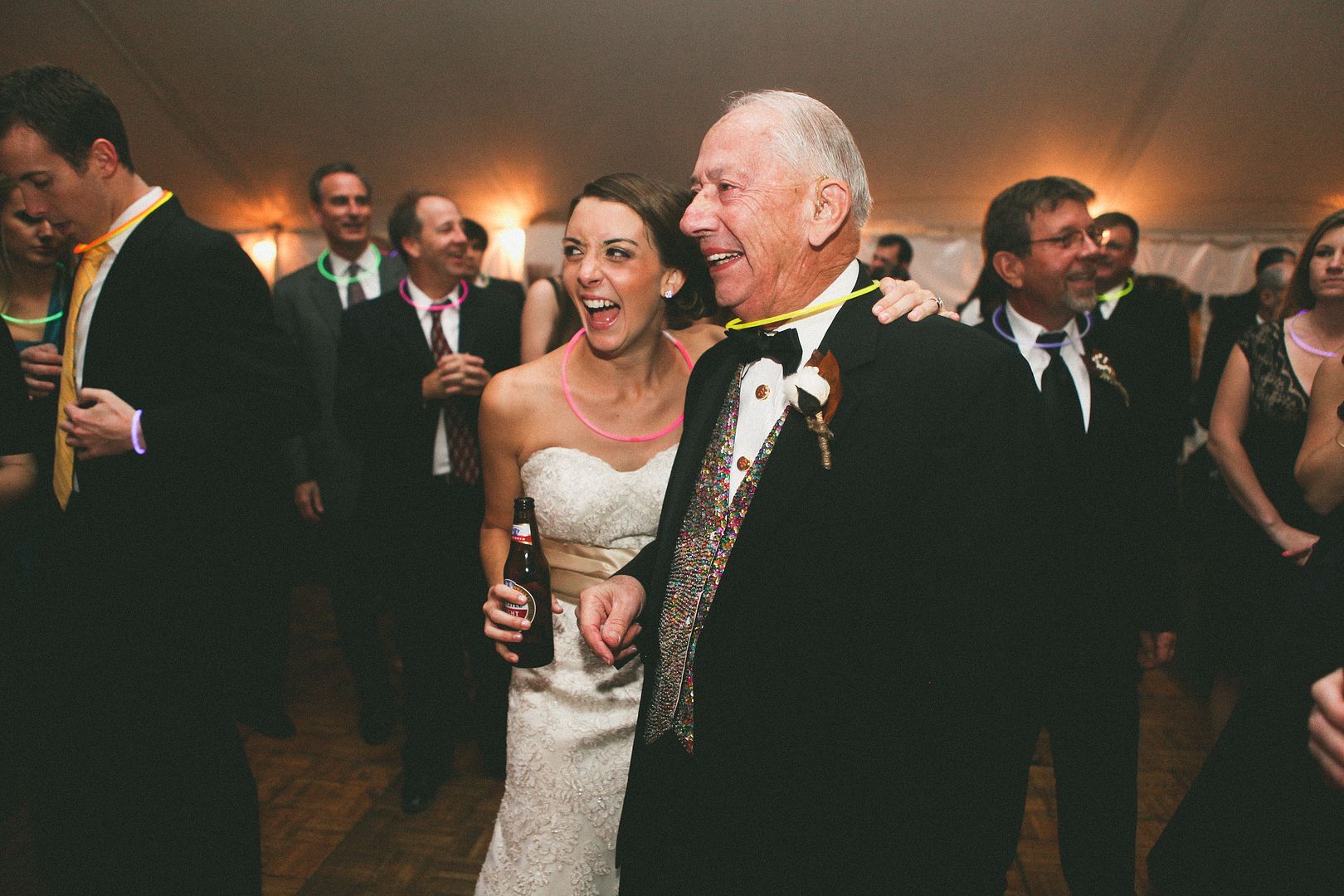 (Just look at Jacqueline and Ben's faces in the background. And grandma helping blow the candles? Break my heart.)
And then that band. Oh wow that band. These were no "wedding singers." The professionalism, talent, energy and crowd interaction of these large group made it feel like a Keith Urban concert but in a 1920's jazz club next to the hippest bandstand in town!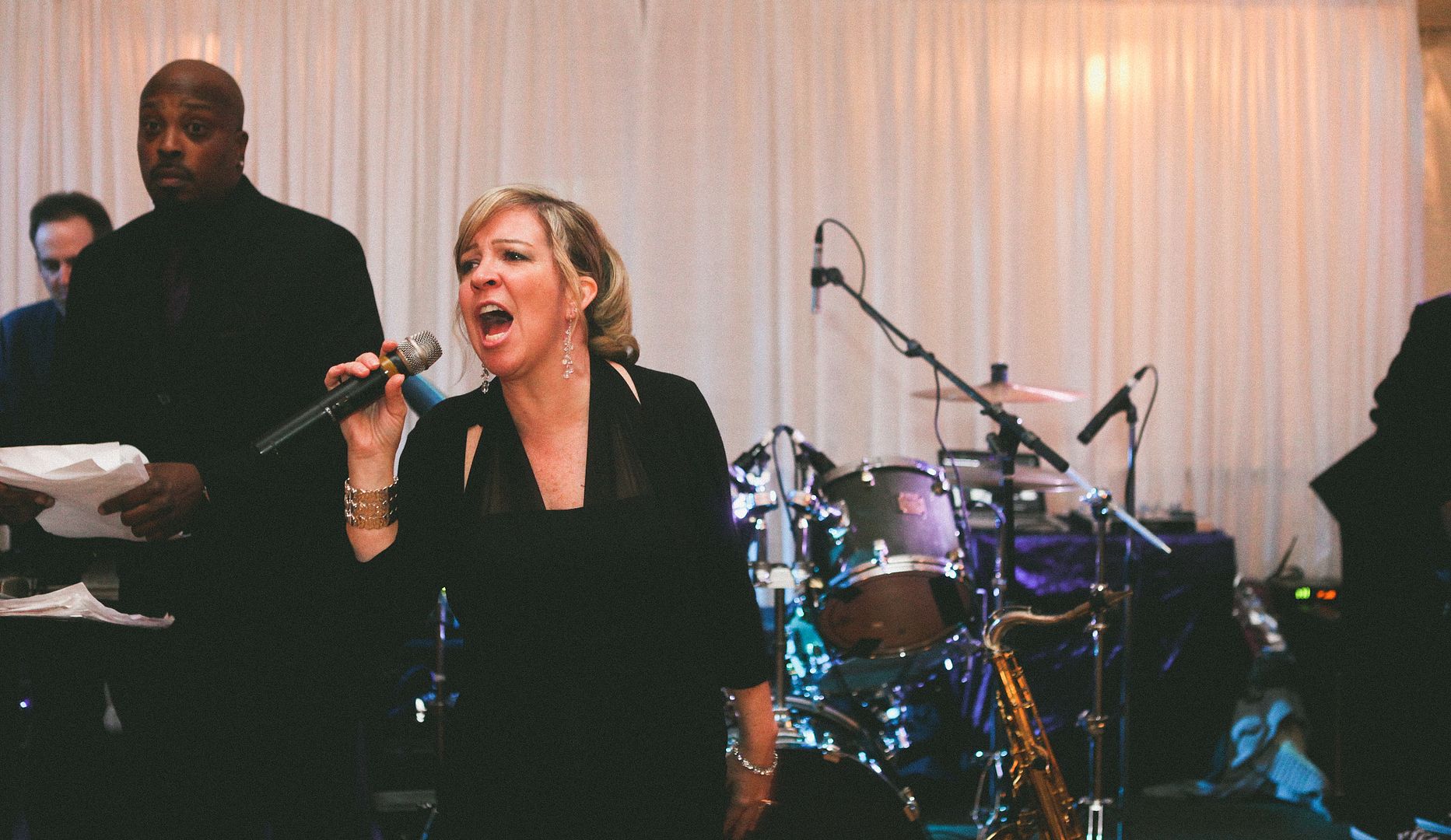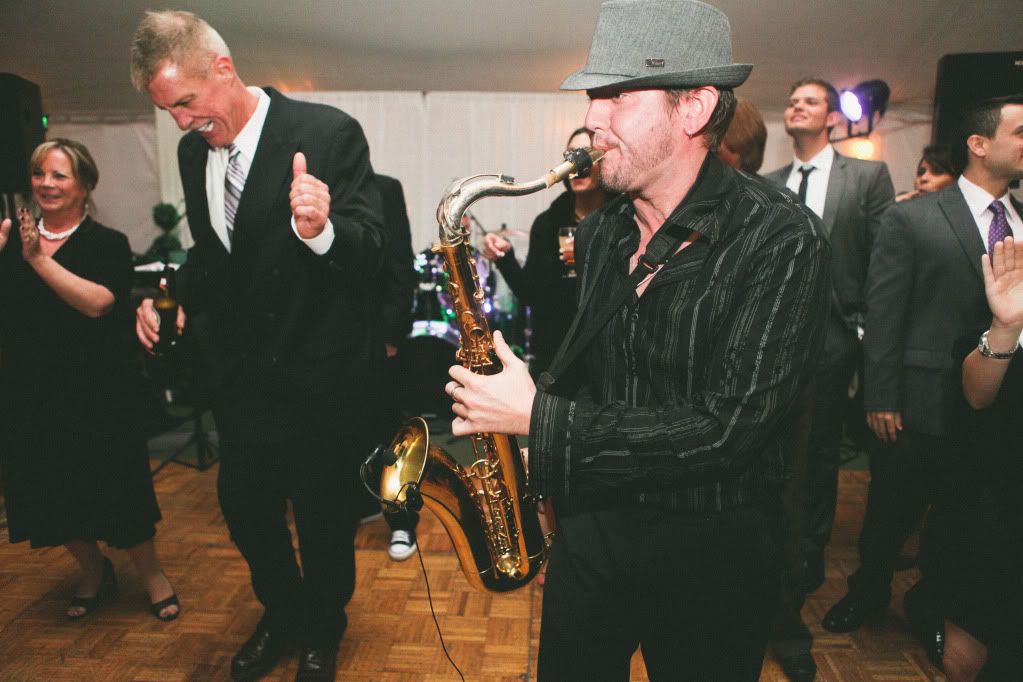 Everybody danced, all night long. October has never had so much fun.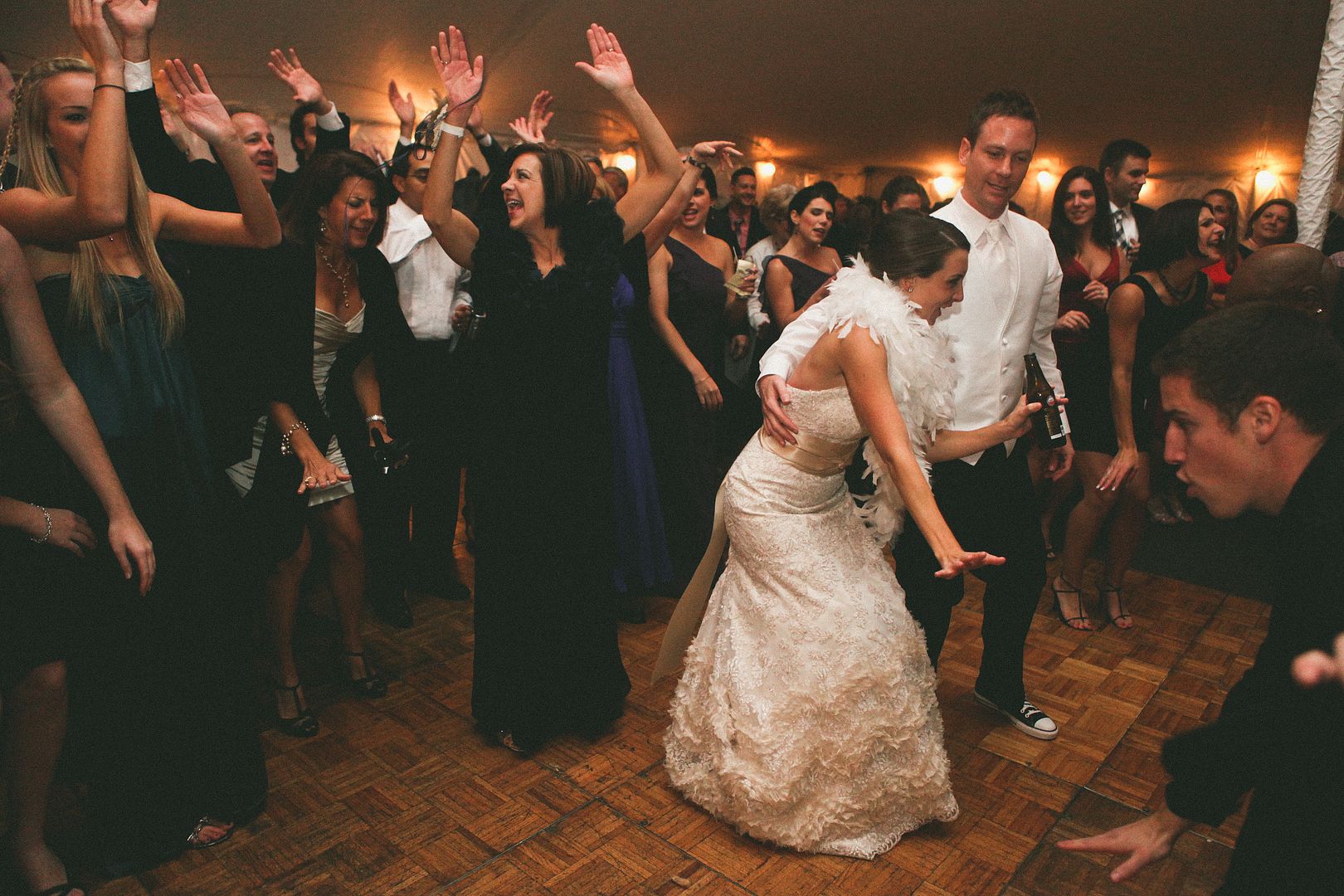 Again, the faces.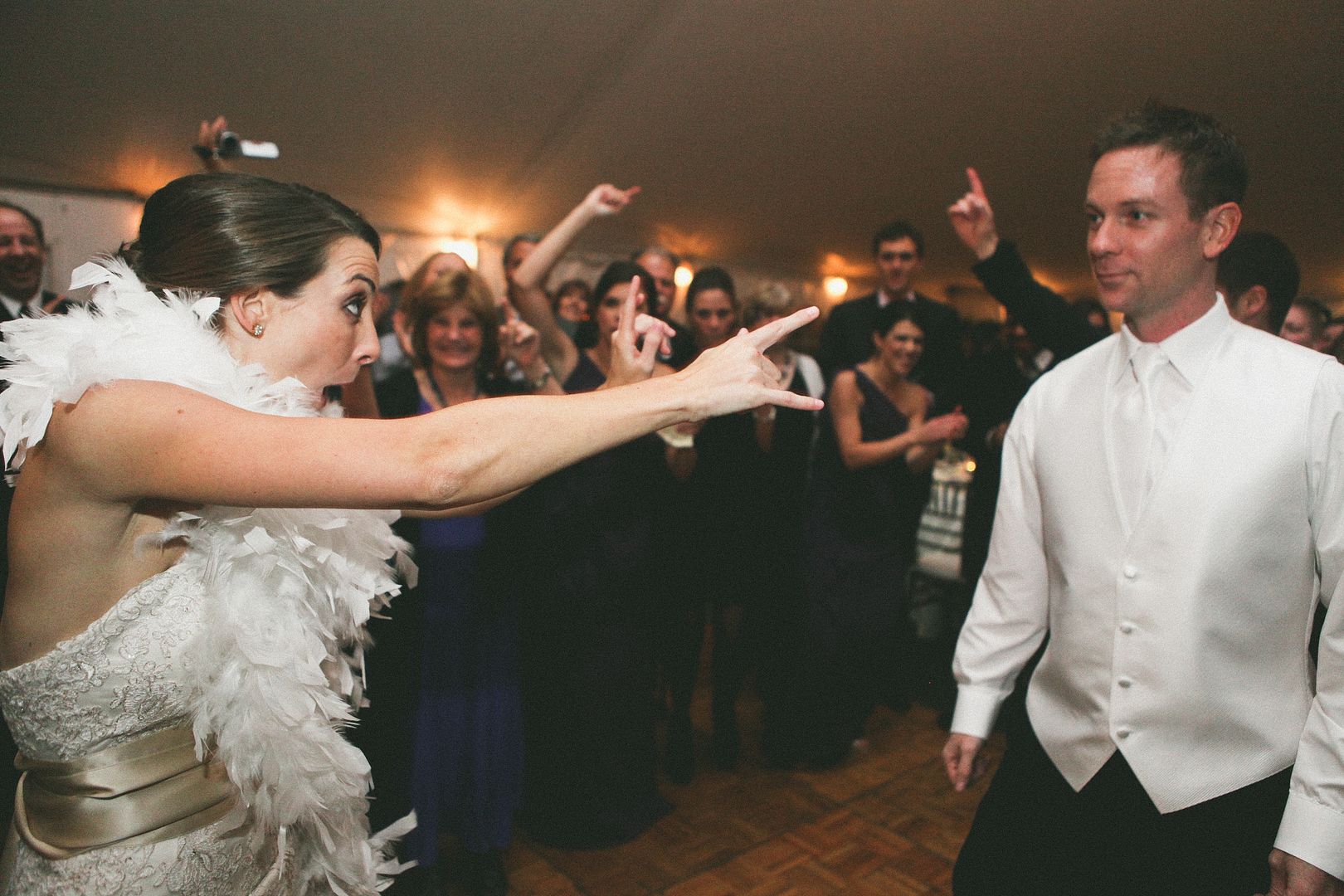 Jac was one of my favorite brides to photograph while dancing. Goodness, she was hilarious and animated.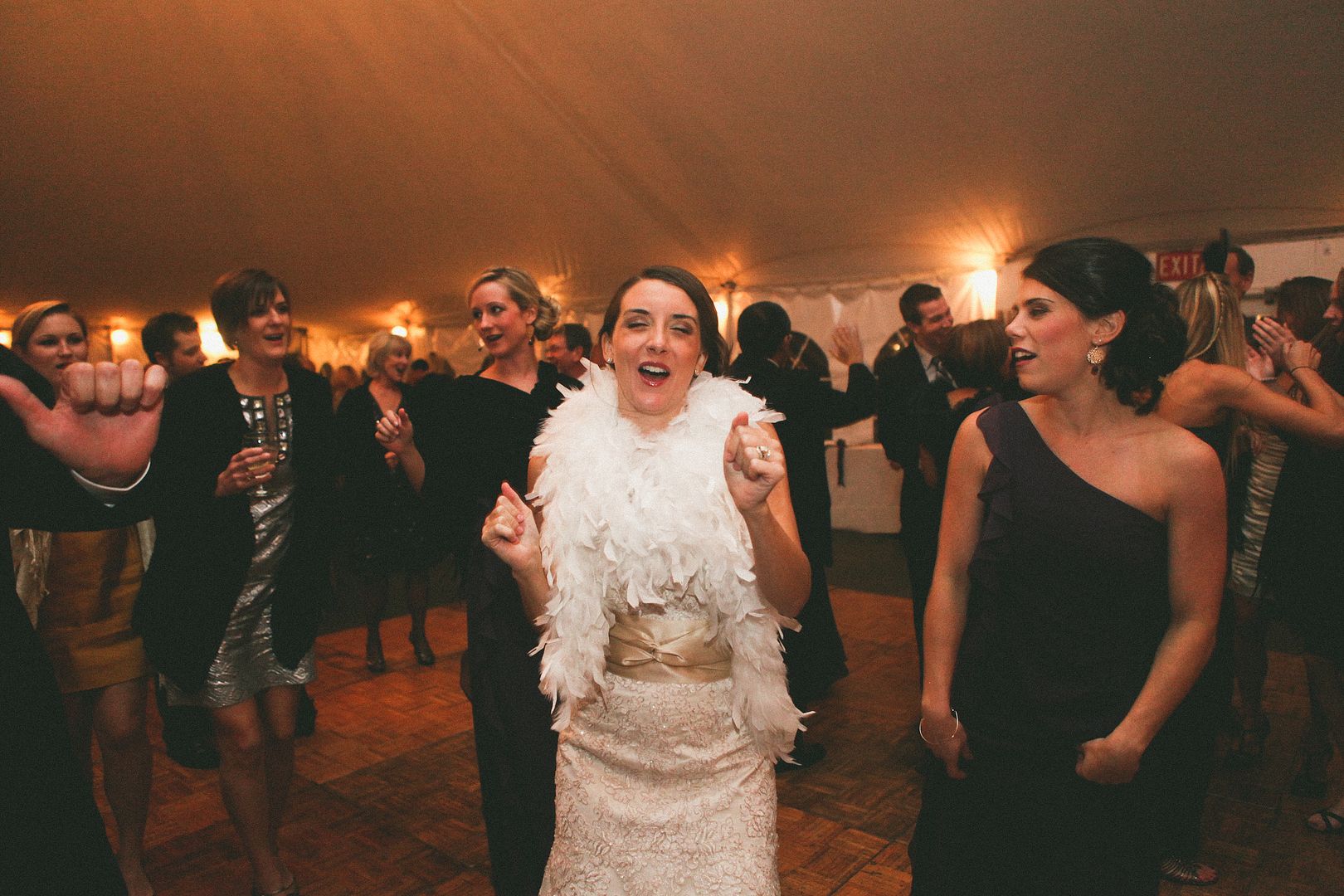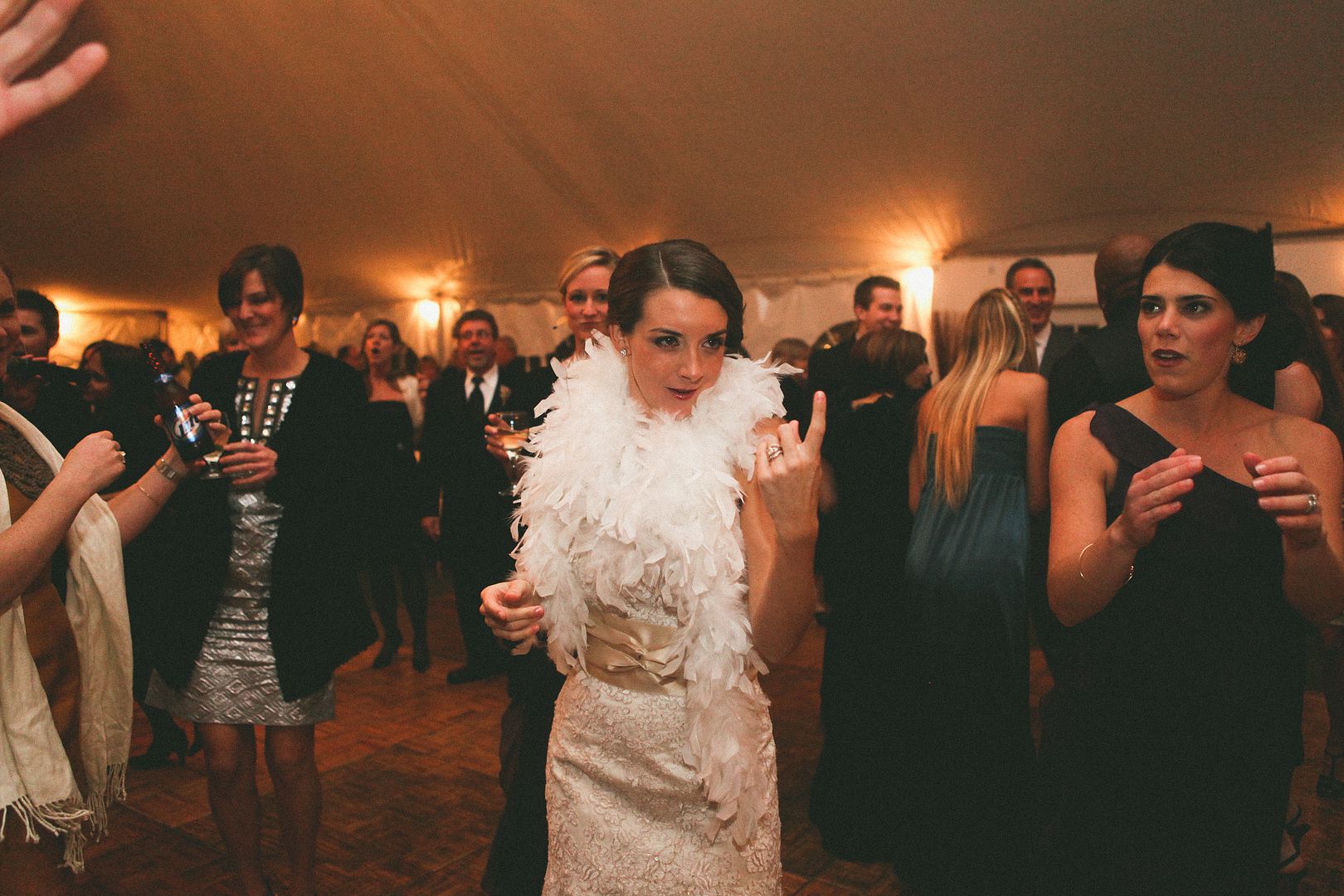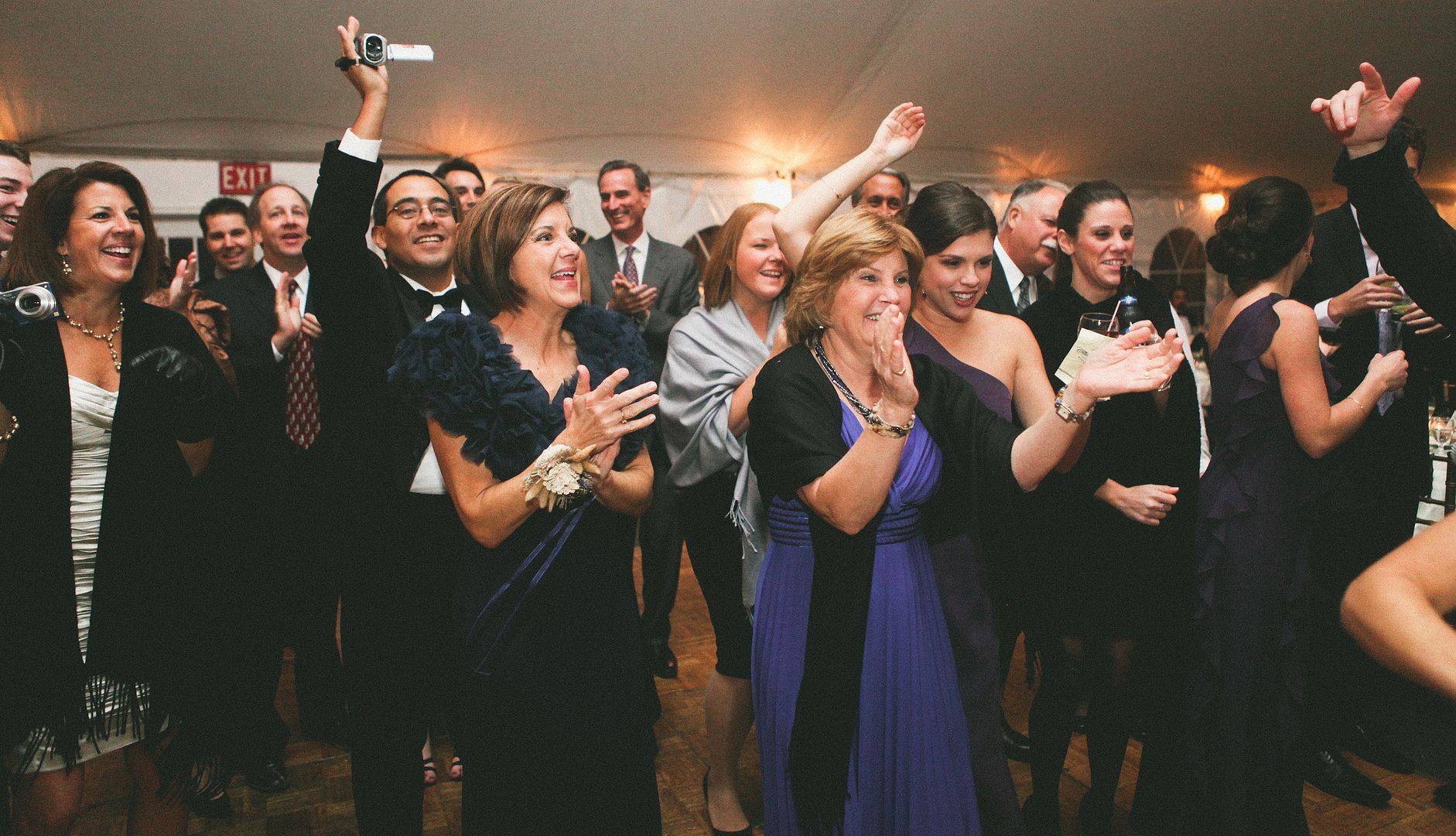 I love his "Ooooh, you" look and her "BAH!hahah! I got you!" response.
That's his smile for her. He only looks at her like that.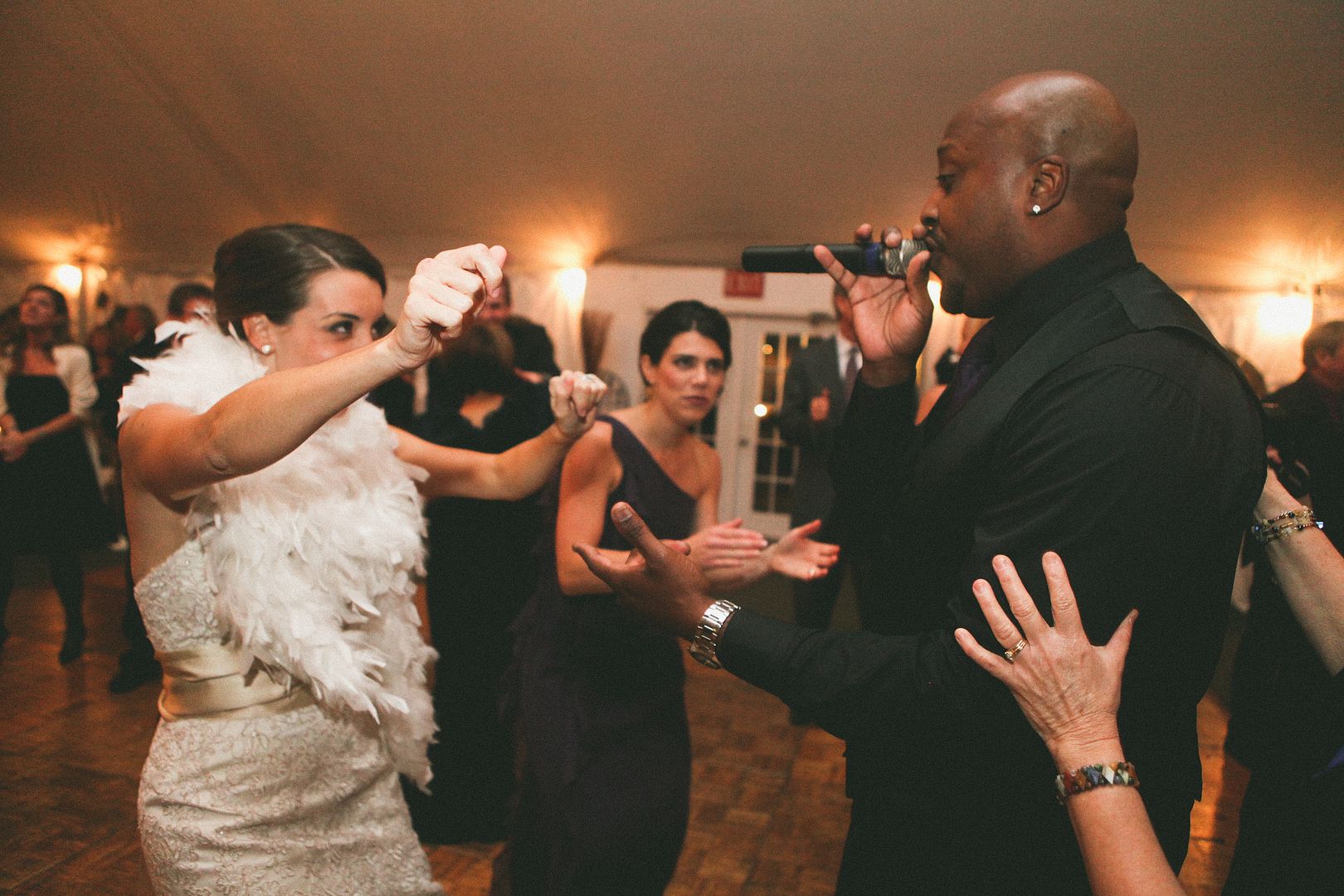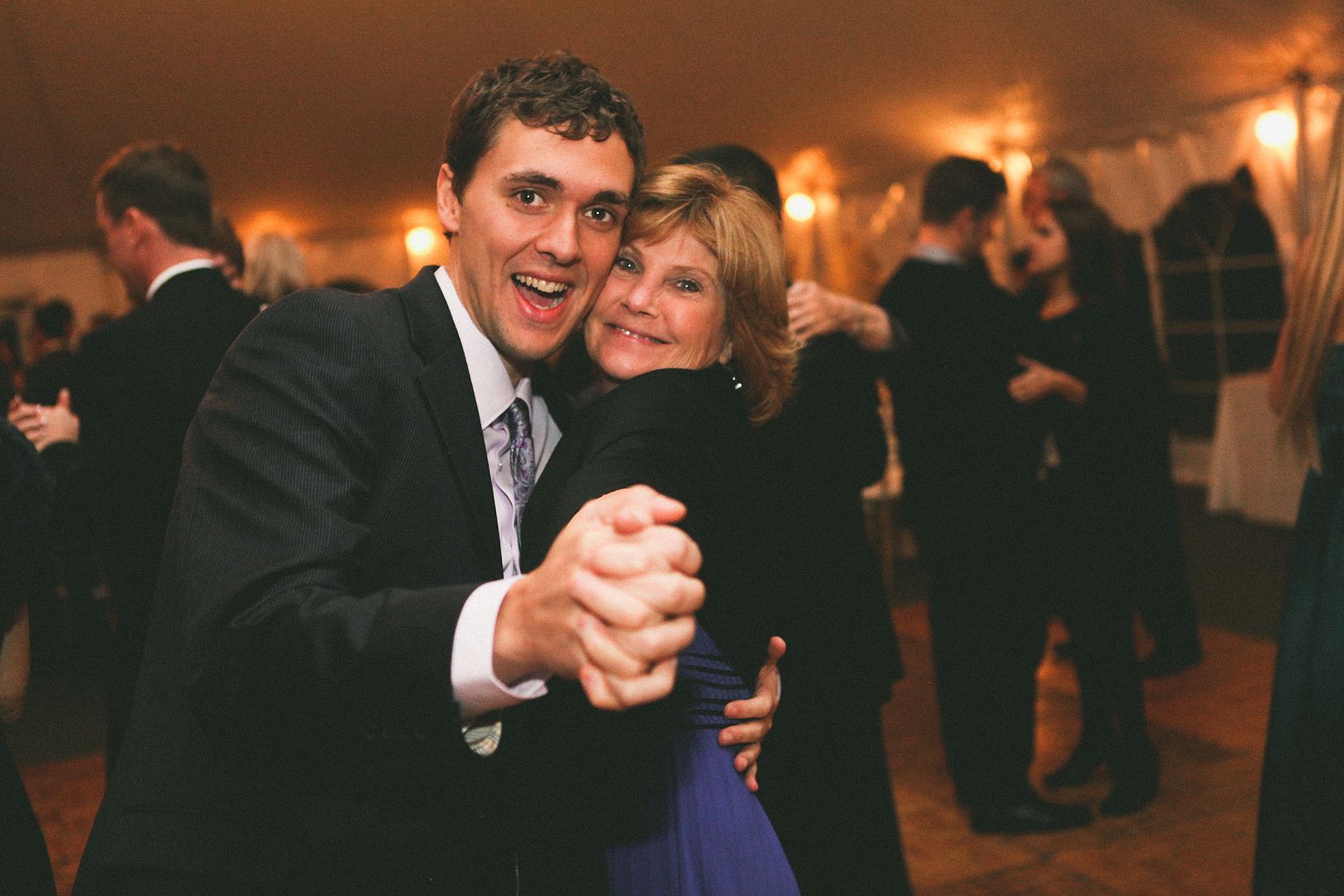 Periodically Jac would run over and pounce on Ben. Though startled, he'd grab her and squeeze her back. It was a painful kind of happy. A happy that your insides and outsides and all sides just ache from delight.
"Some say love, it is a hunger,
An endless aching need.
I say love, it is a flower,
And you its only seed."