Enjoy Project | Making Banners
"what day is it?"
"it's today," squeaked piglet.
"my favorite day," said pooh.
aa milne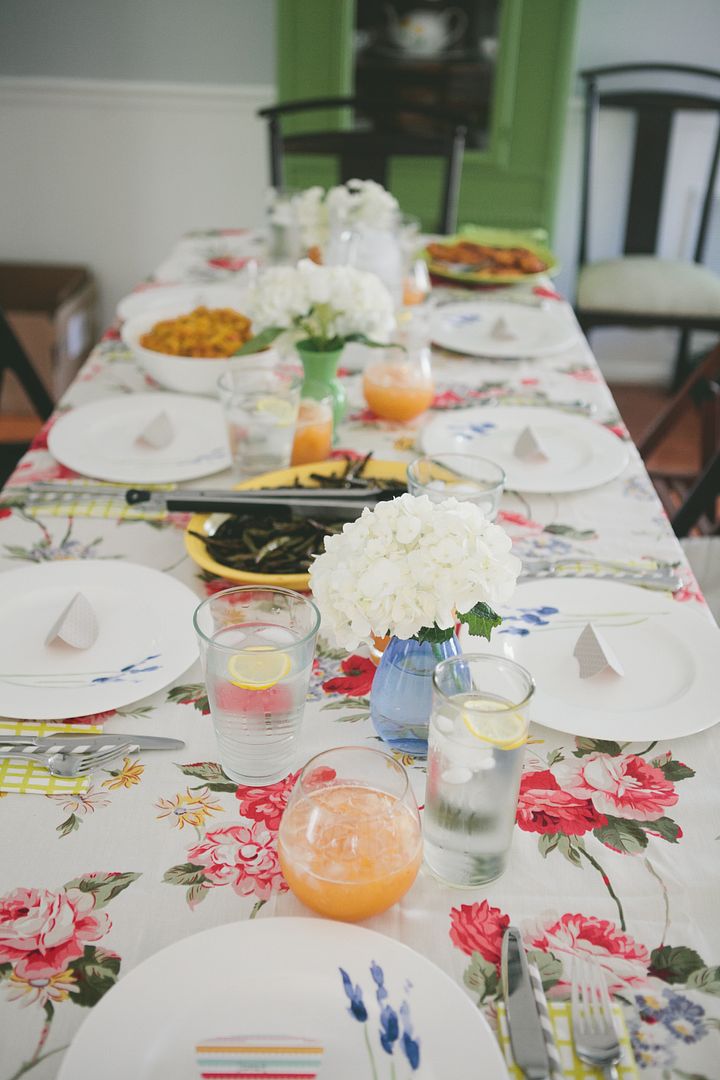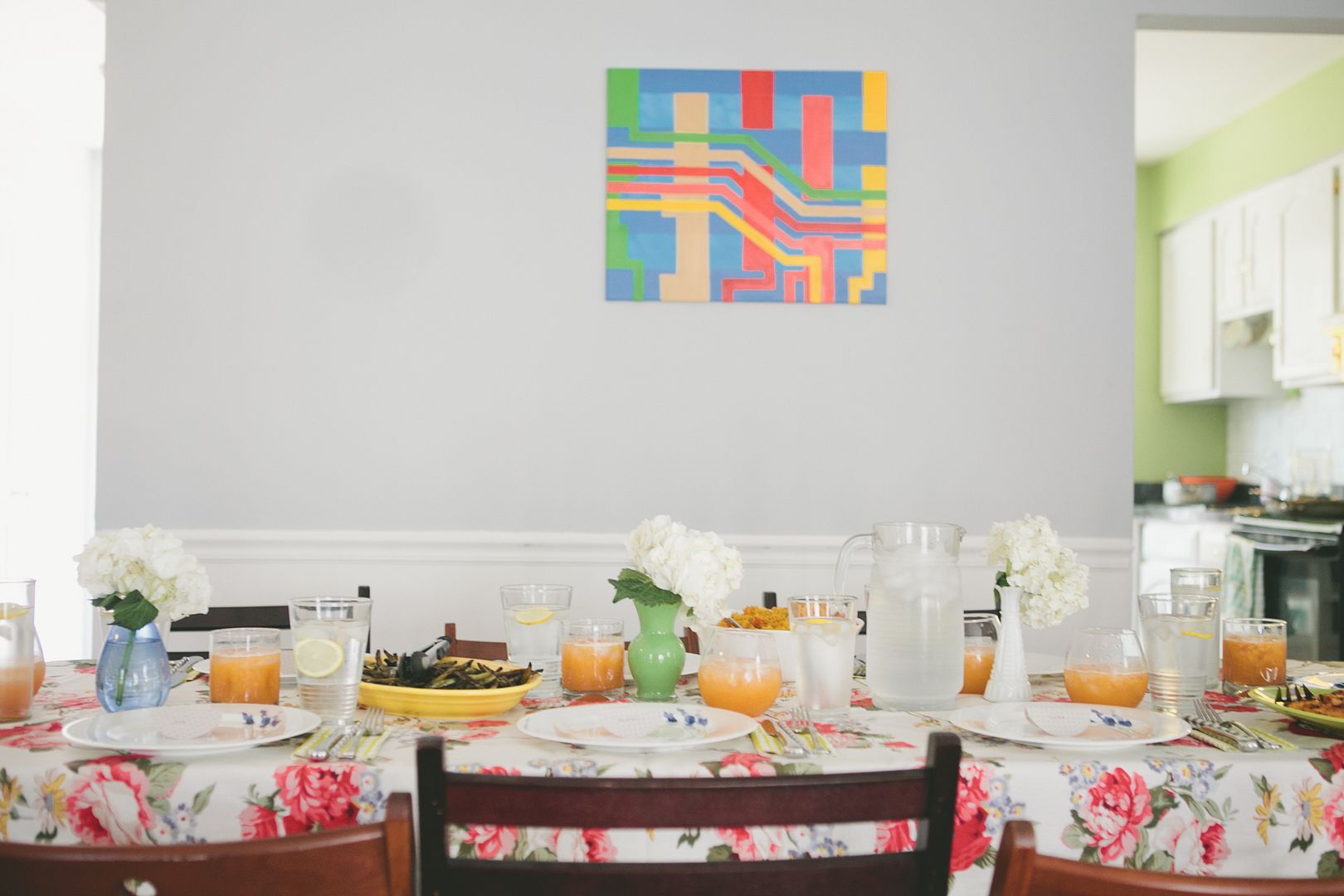 Eight ladies enjoyed peach fizzy drinks, tilapia, quinoa with beans, and oven-baked green beans. I felt like such a lady.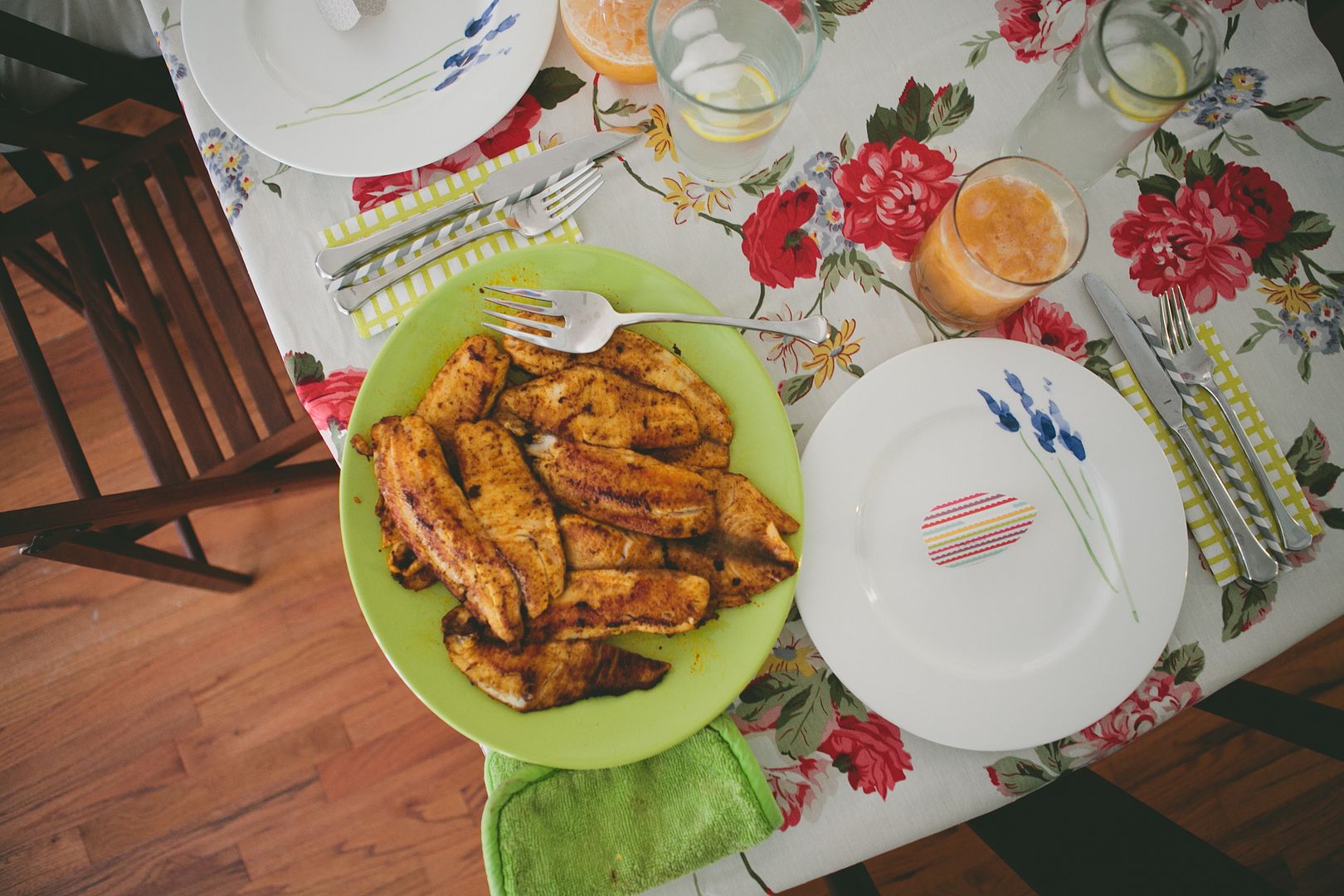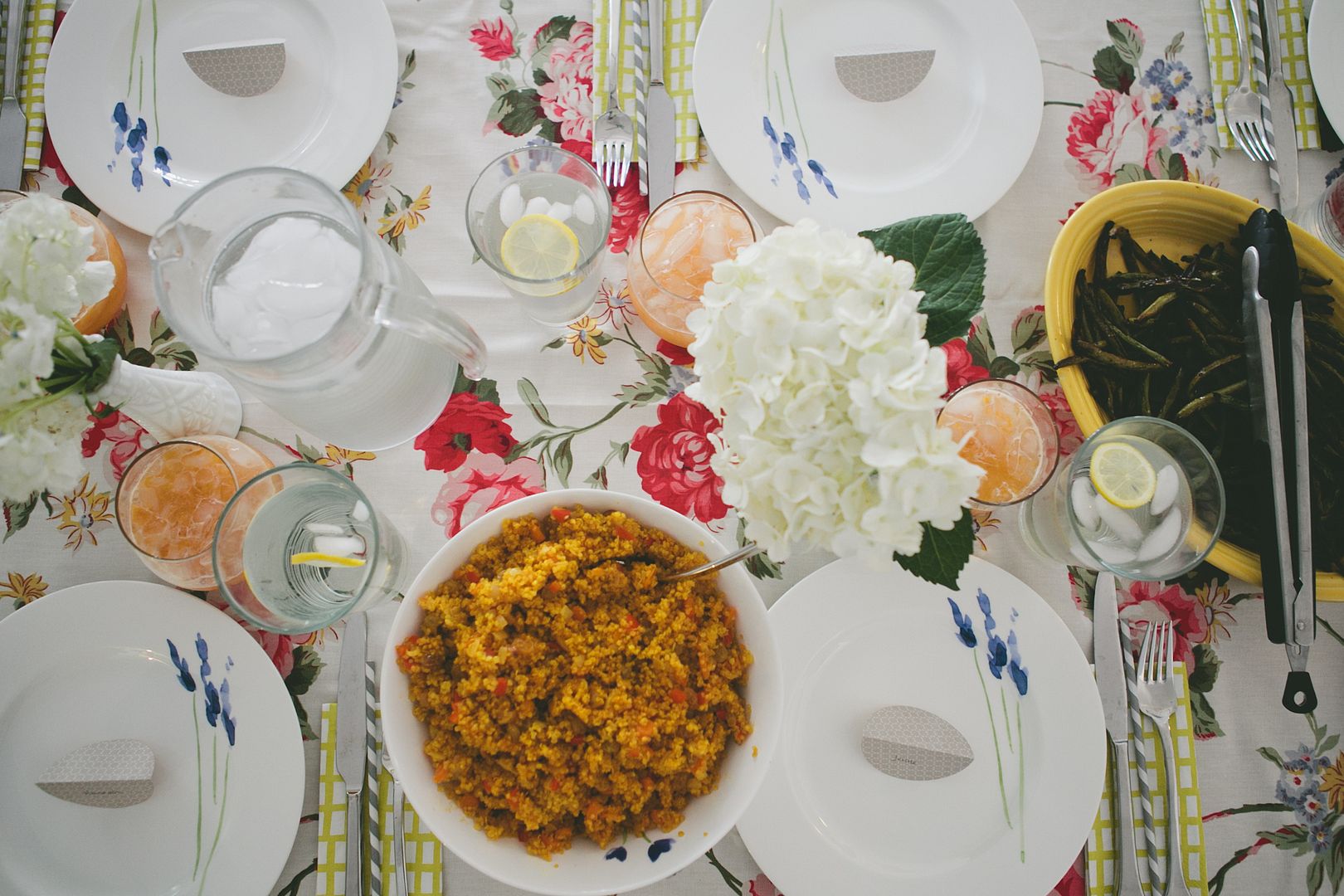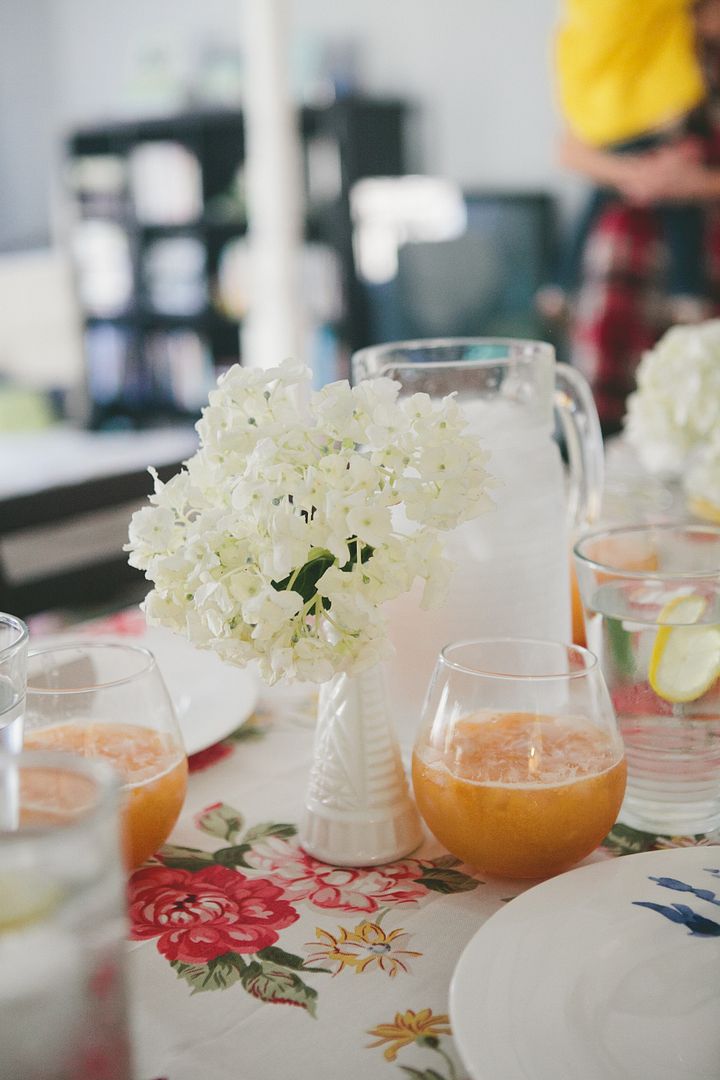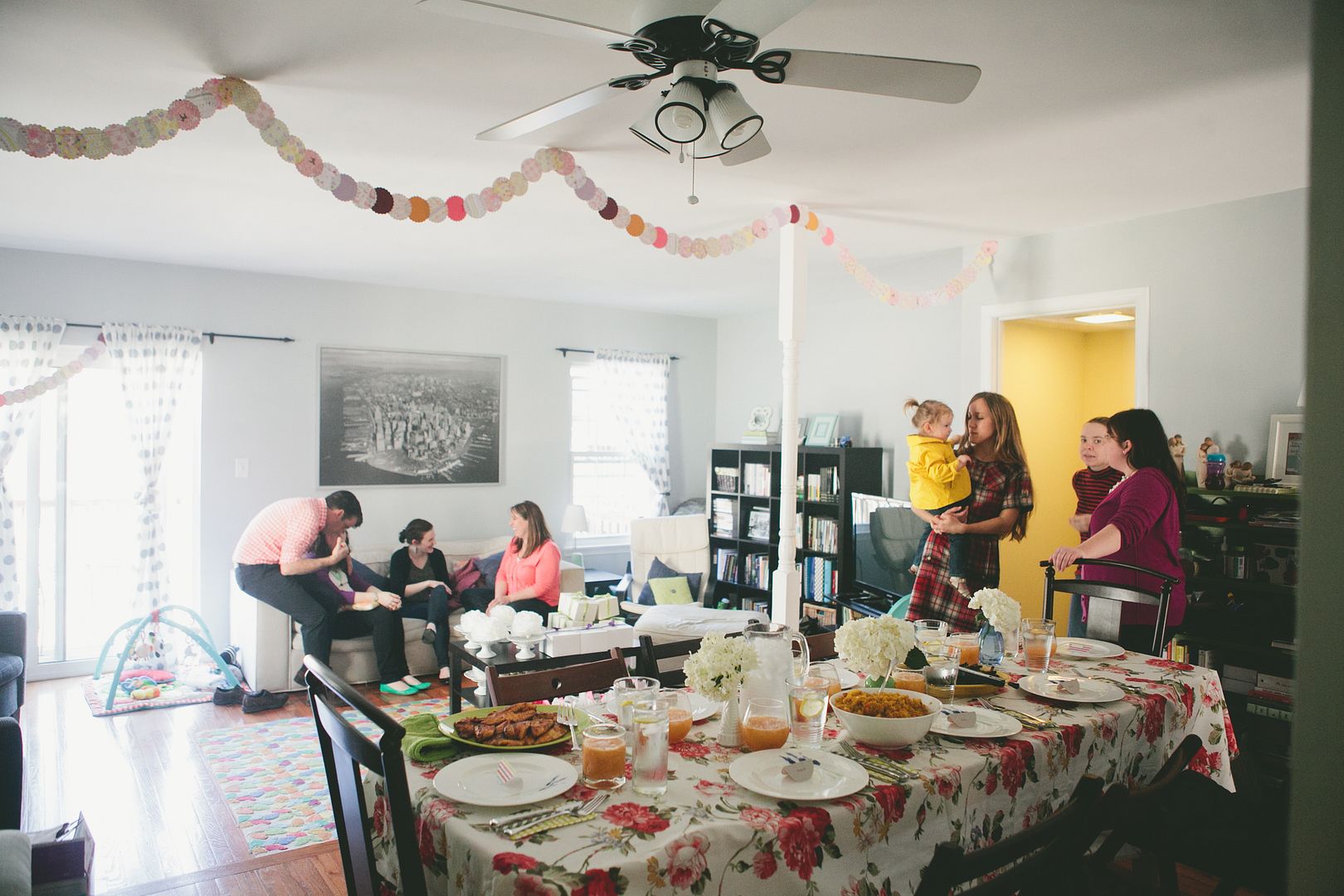 If you've never heard of a Favorite Things Party, let me introduce you! Eight woman. Those eight women bring seven gifts each. (My seven gifts were in the butterfly boxes! I gave some marker pens I adore.) There is usually a price range of about $10 each gift ($70 total). At the party, each woman gives her seven gifts away, and then receives seven new gifts! It's like a grown-up white elephant meets Oprah's Giveaways. You can see white serving platters in the picture - I love mine! And I also got a new chopping knife, some pretty darn cool soap, a reusable shopping bag, and more! Each woman gifts one of her daily-life "favorite things" so everyone leaves with treats! Fun idea, huh?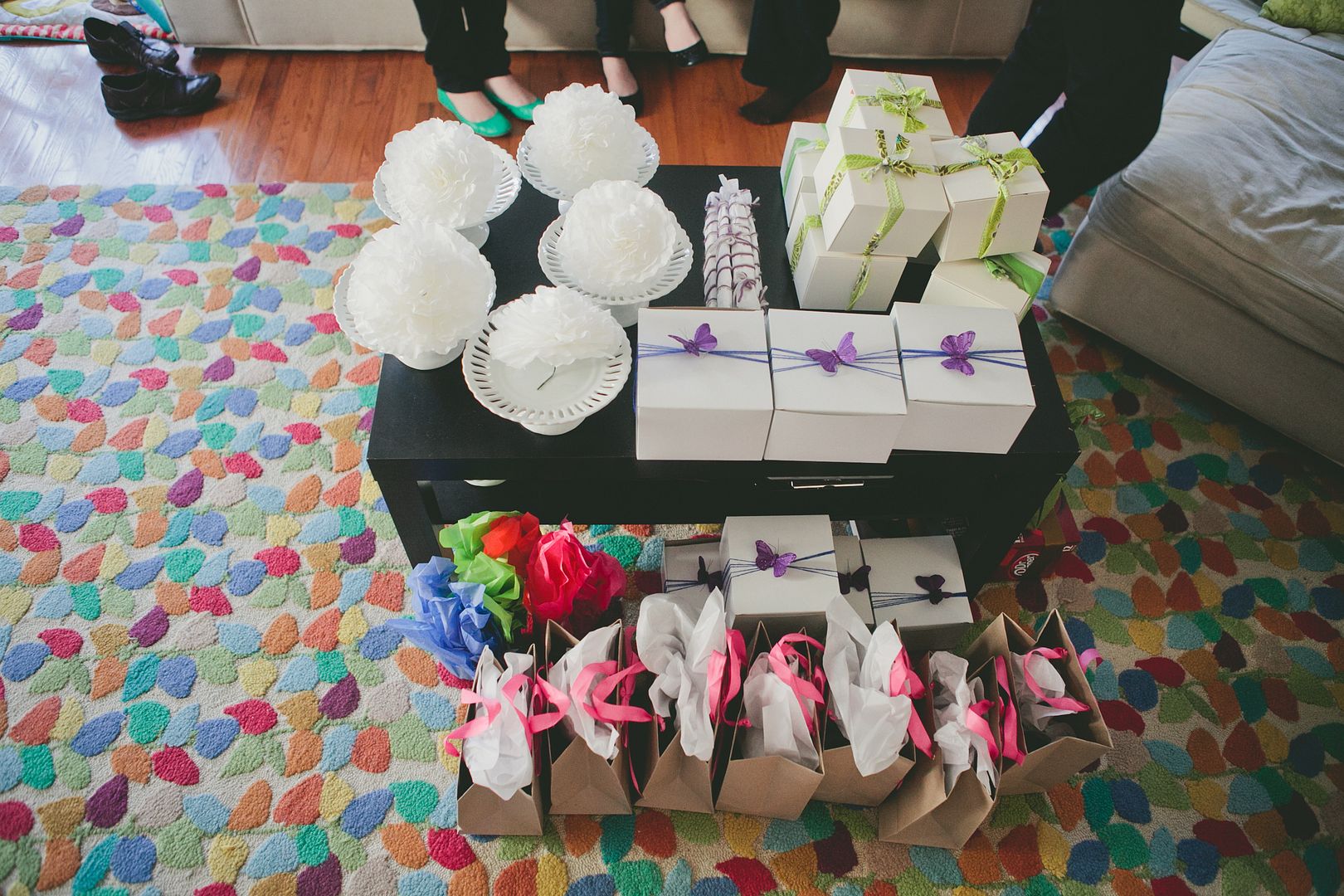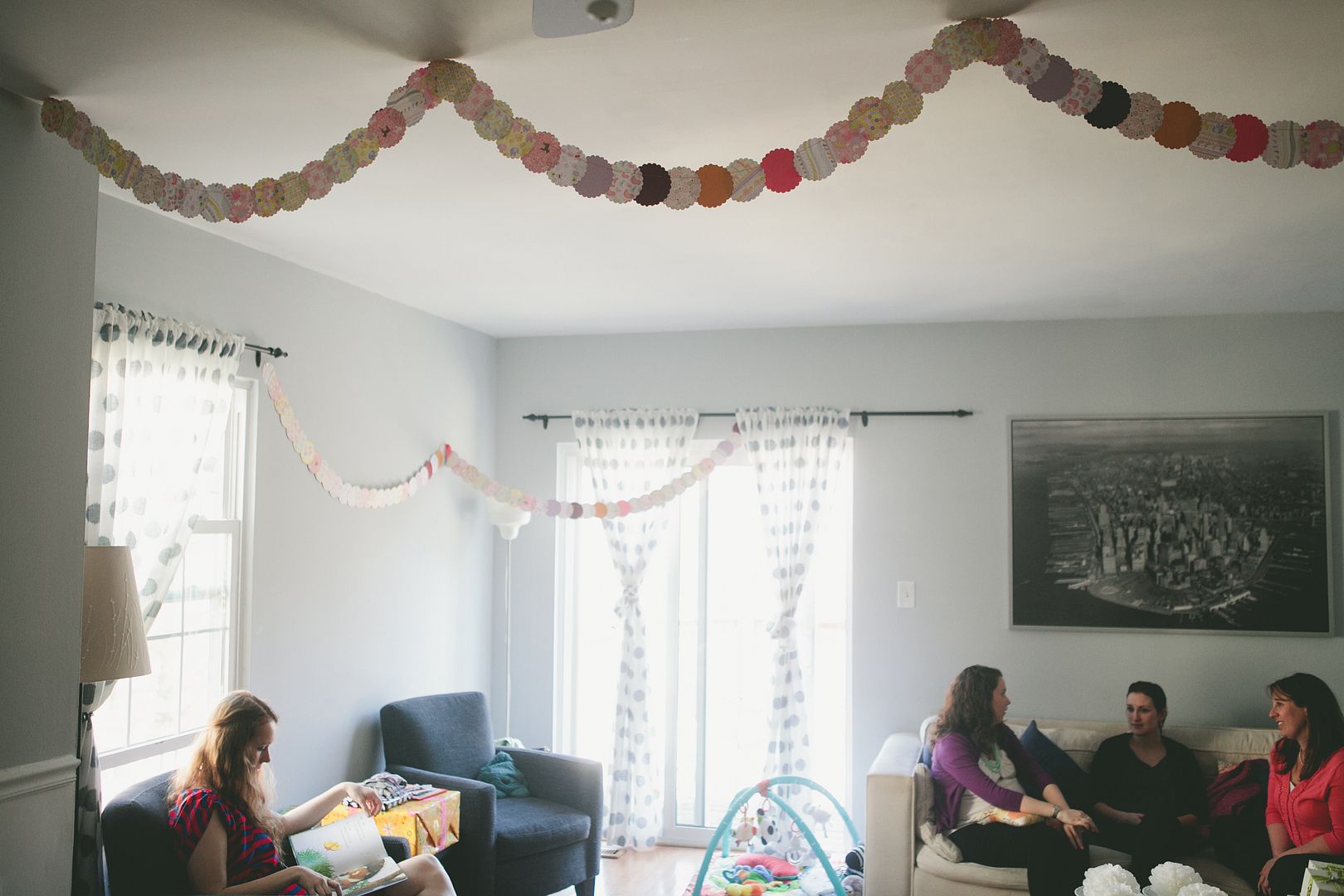 For today's "making things" post, I have to give props to Becca (the host of the shower/party) for her banner idea. Flag bunting has kind of had it's day (in my opinion), so I'm always on the lookout for new banner/garland ideas. Becca punched different colored craft paper with a nice big paper punch. She then stitched them together with a sewing machine! I was impressed ;) It'd be fun to get creative with different shapes and layering styles and colors! Oh my!