Andy and Fay
"
Sunshine
I'd really like to tell you
Oh my sunshine"
matt costa: sunshine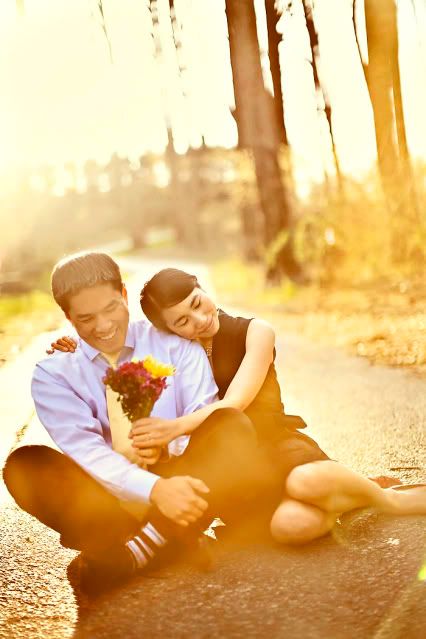 Sometimes, as a photographer, I have dreams I am at a shoot. I have this gorgeous couple, a perfect location and by checking the back of the camera, I see some sizzlin' pictures. And I'm always so frustrated to wake up from those dreams.

The shoot wasn't real. The pictures are gone. I can't blog them. It's the worst!

Thank goodness for Fay and Andy. It wasn't a dream. The shoot was real. And o-lee guacomo-lee I love their pictures.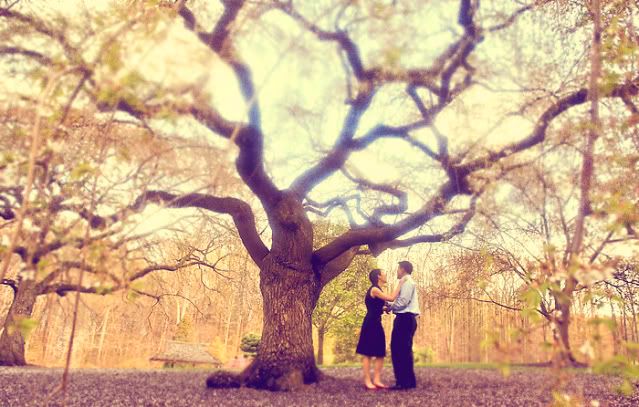 They really are a dream quality couple. They are ridiculously good-looking, with awesome style. They are way too precious together, so delicate and fun.


I love when men treat women like ladies. Like princesses. Like royalty :D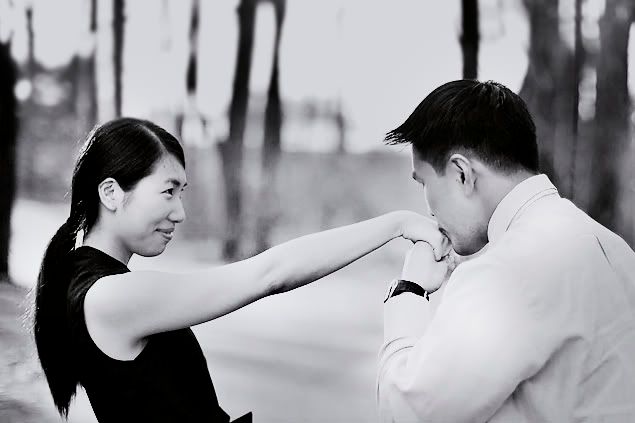 (ps. I couldn't pick between these two)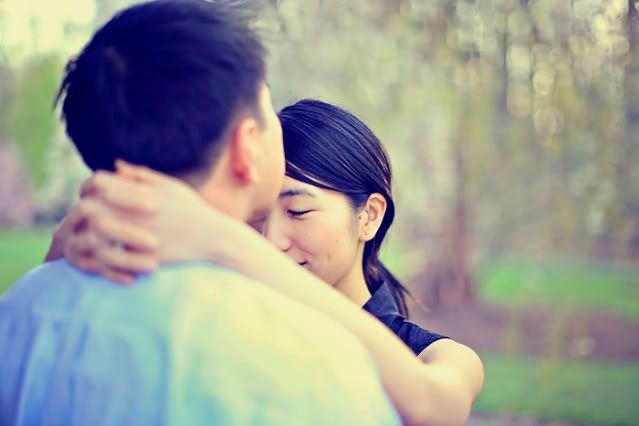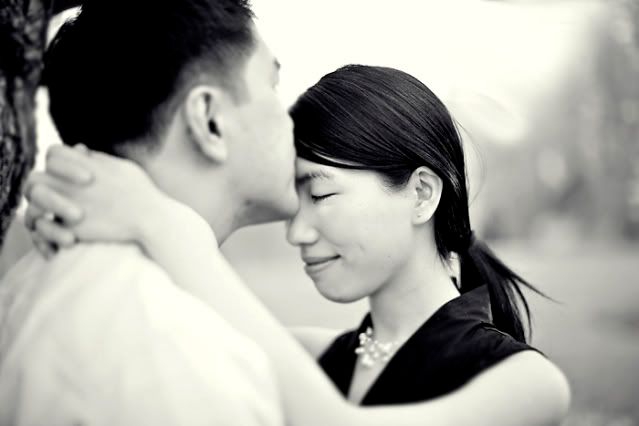 And I loved them because they trusted me. Sit on the ground in a dress? Done. Walk through the mud to get under the right tree? Deal. Squat in the middle of a "No Trespassing" garden. Score.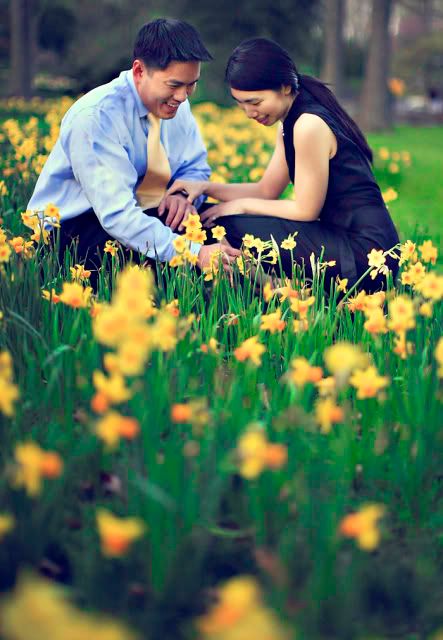 Why are girls in love in the spring the cutest thing ever? Riddle me that...


Aww.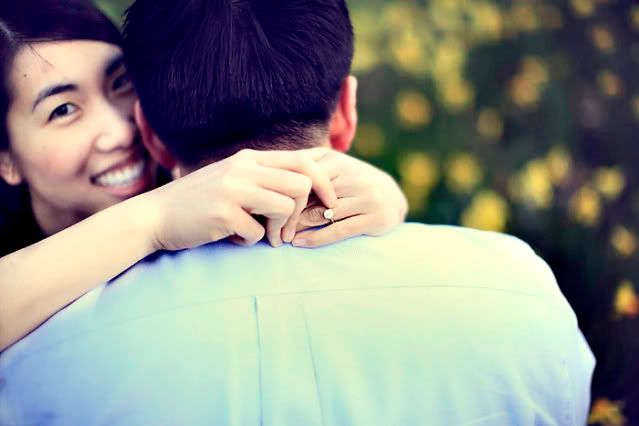 I can't explain how much it means when a couple trusts you. We shot the rest of the pictures at a sketchy Shoppers Warehouse and a plain gross gas station. I even said "I know it doesn't look like much, but these will be great! I promise!" Fay flashed her celebrity smiled and said "Oh! I'm so excited! We totally trust you!" Gah.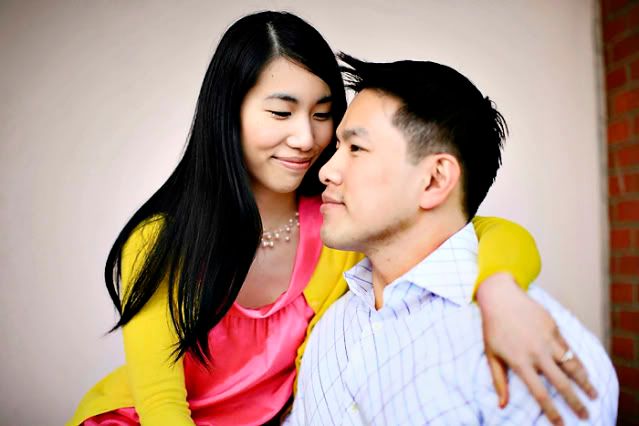 This, besides a touch of sharpening, is straight out of the camera :D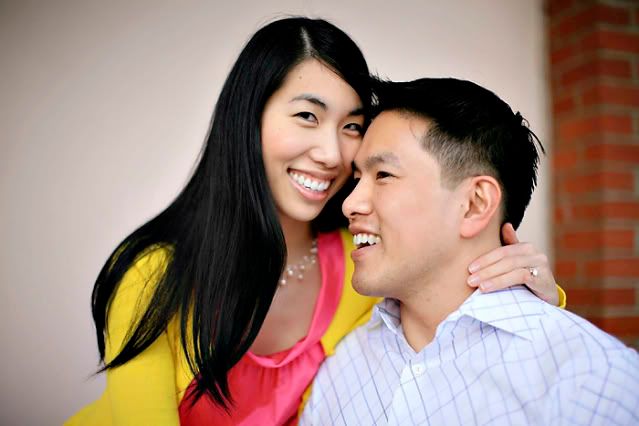 Fay, you are stunning and adorable and I bet you give Andy major butterflies.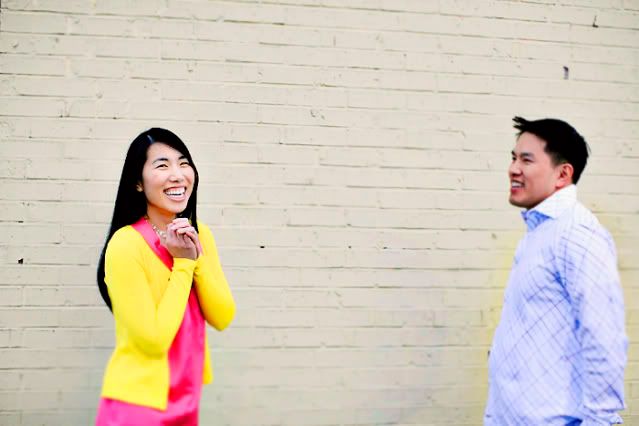 Oh awesome are the colors at this gas station? Holler!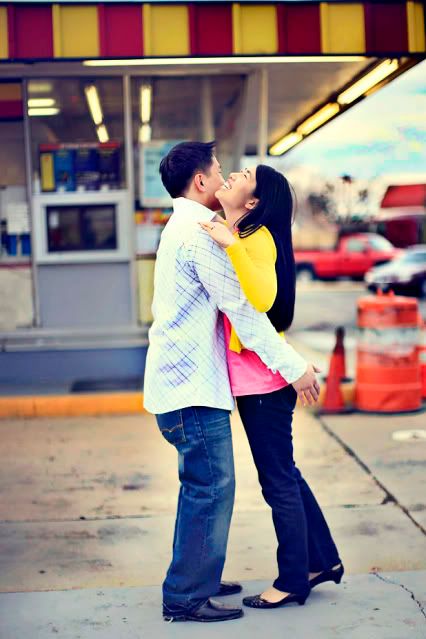 Wowie, I love this one. Gosh, how sweet is that?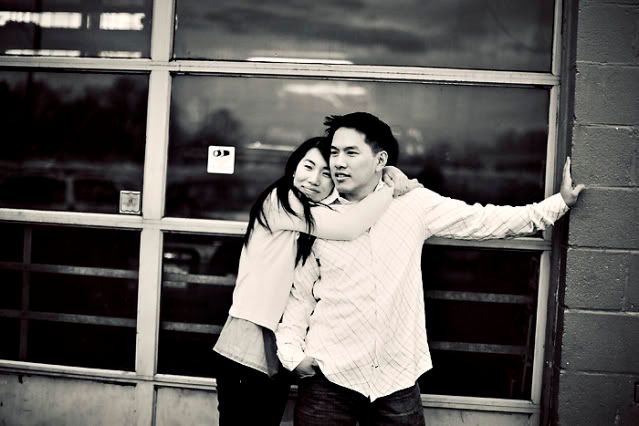 Here comes Loveliness with a capital "L"!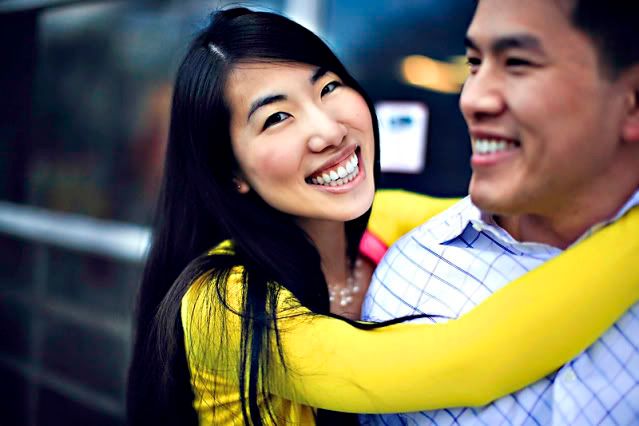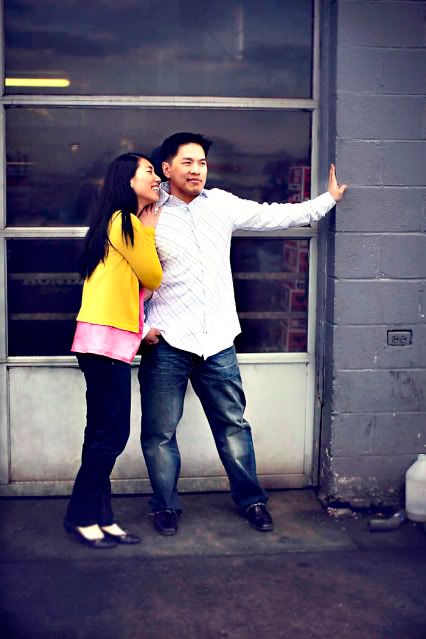 Aaaaand one last one :D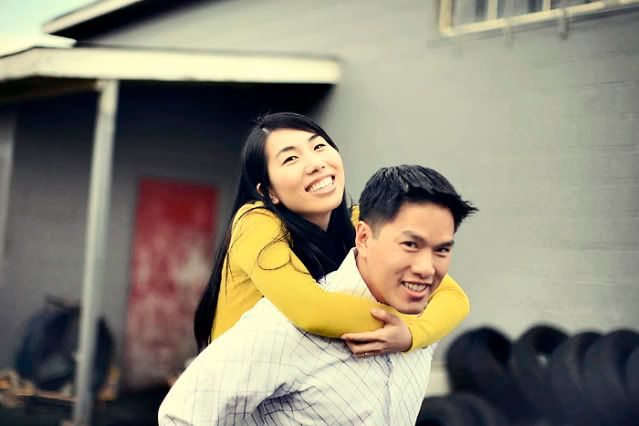 I am thrilled to be your photographer, thrilled to have finally shot these and thrilled for your wedding! Yayay!




ps. The guy wears striped blue socks! So totally COOL! How can you not love them?