Garrett and Elise got engaged!
Wow. What a day. Whaaat a day.
I'm trying to figure out how to begin the post.
Should I start back almost six years ago when they started to like each other - as little highschool sophomores? Two summers ago when Garrett kept staring at Elise at our youth-team meeting? Last October when they officially began dating? My little heart-to-heart with Elise when she told me that she couldn't imagine her life without Garrett? Or maybe a few Saturdays ago when Garrett told me 'It's happening the 19th - can you be there?'"
Psh. I don't know. Maybe I can just start the day of. December 19, 2008. It was a wet, dark, cold, gloomy day in Maryland. I woke up early and got everything ready for my 3-hour-drive to Williamsburg, VA. I knew the plan, I knew the place, I knew the time. I just had to get there. After arriving, I met up with Garrett and his whole family and we drove into the amazing, beautiful, historic, wonderful, cozy little town of Williamsburg.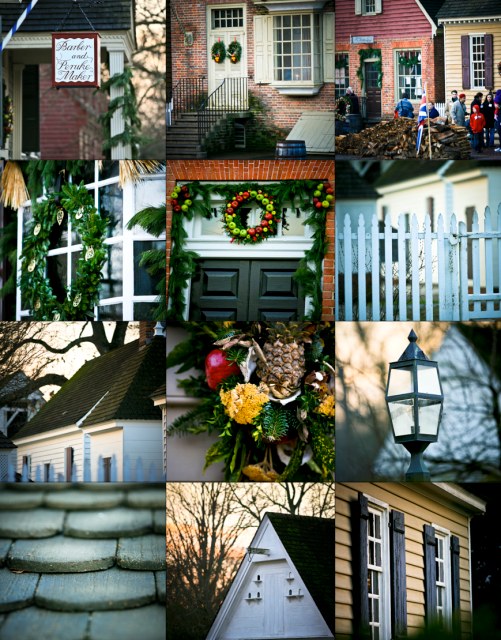 The rained had completely stopped, and the sun was starting to peak through. And Garrett was very, very excited. Ohsoexcited.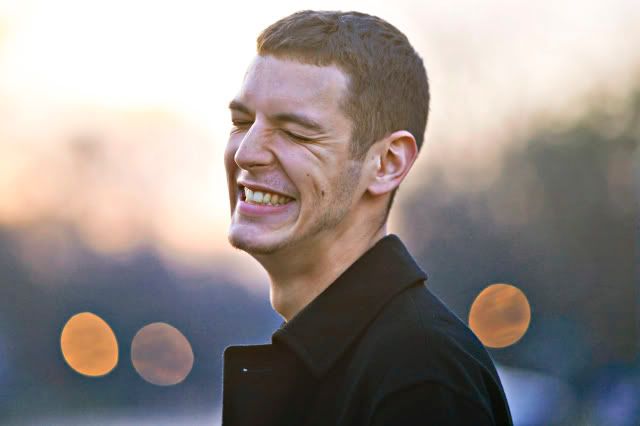 He walked me to "the spot" and gave me a few final insructions. And he was off to get get Elise for their "quick walk before dinner." I waited and waited. I sat behind a well. And waited.
Untilllllllll....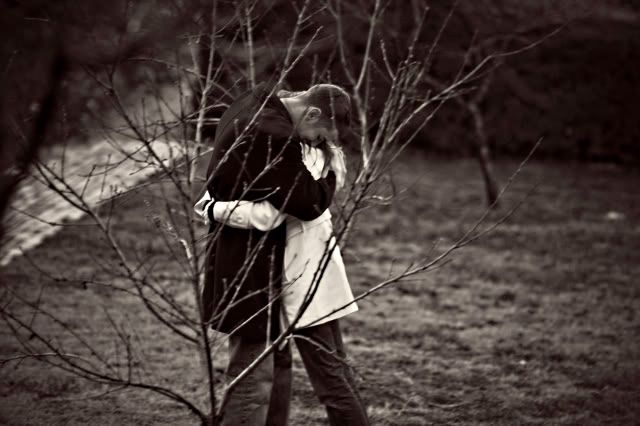 AAAAAaaaAAAwwwww happened :D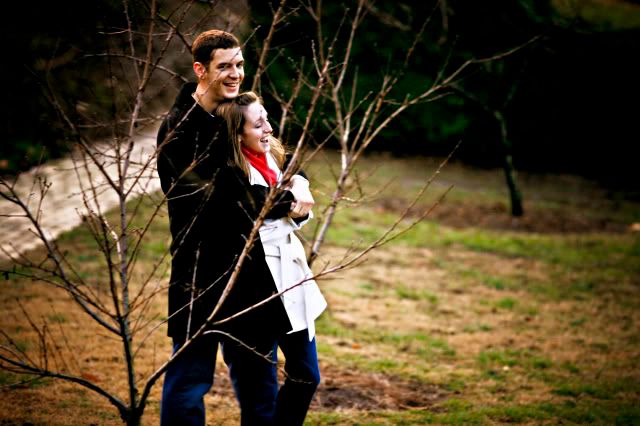 I've gotten to know Garrett, and Elise especially, well over the last year. They are both hard workers, who love their Savior, their church and their families. I have learned so much from them as singles and as a couple about patience, trusting God, being faithful to the tasks set before you and being adorable when you are in love :D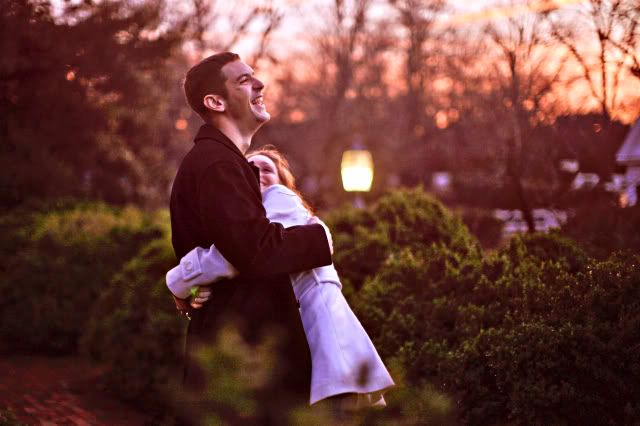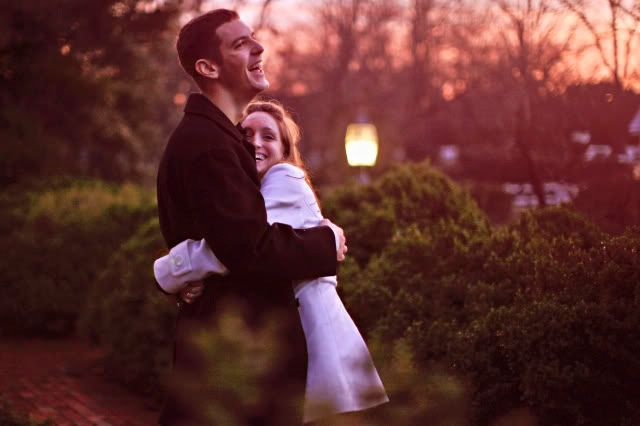 Looking at these pictures gives me goosebumps. They are so incredibly happy :D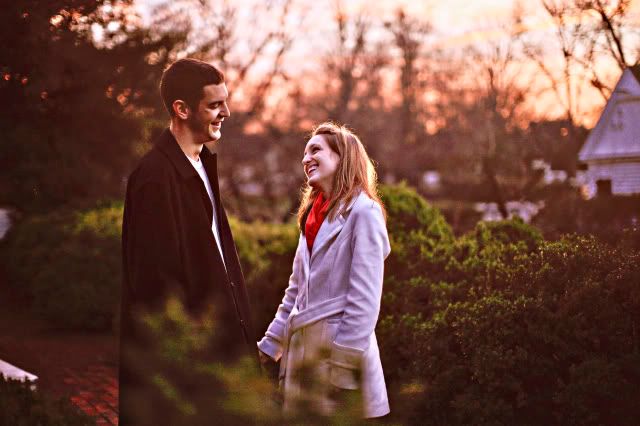 After the got engaged, the first thing I heard Garrett say was "What's that line from
Elf?
'I'm in love! I'm in love! And I don't care who knows it!'"
Elise checking out her blingbling. If you were to describe Elise's style, it would be definitley be something like "Beyonce's Golden Christmas" ;) juuust kidding (inside joke)
Oh, and dear friends. As they walked to dinner, the sky turned pink. I LOVE when the sky is pink. It was one of the most amazing pink skies I have ever seen. My heart started to race it was so beautiful.
And since it had rained, the wet streets and buildings reflected the pink-ness everywhere. It was like an old watercolor painting. I can't imagine a better evening to get engaged!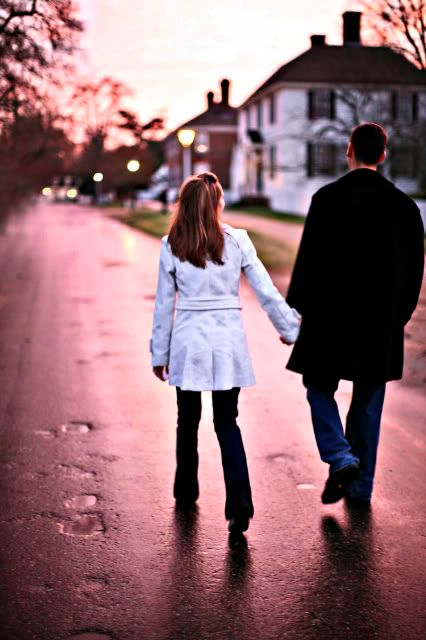 :)
That is so happy :) :) When Elise was walking, she kept sighing these big, long, sweet sighs. Then she would burst out laughing and put her hand on her head and be like "I can't believe this!" Then she would be really, really quiet. Until you heard another long sigh....
After they got engaged, Elise and Garrett had dinner with all their parents and siblings (and me haha) at a splendid old tavern. We even got a special house to eat in! It was totally seperate from the restaurant - we literally sat in an old dining room in a little house all by ourselves, in a room lit by six candles. It was amamamazing.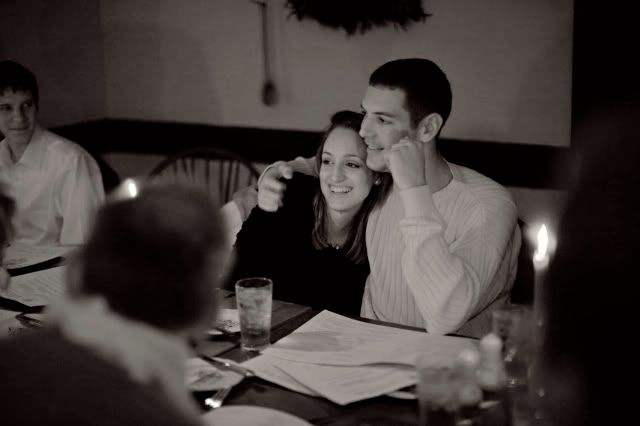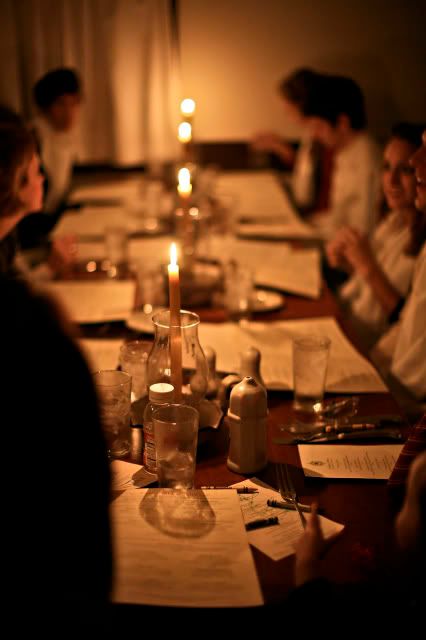 That food. Oh my, the food. It was miarcle food, I think. It was SO good.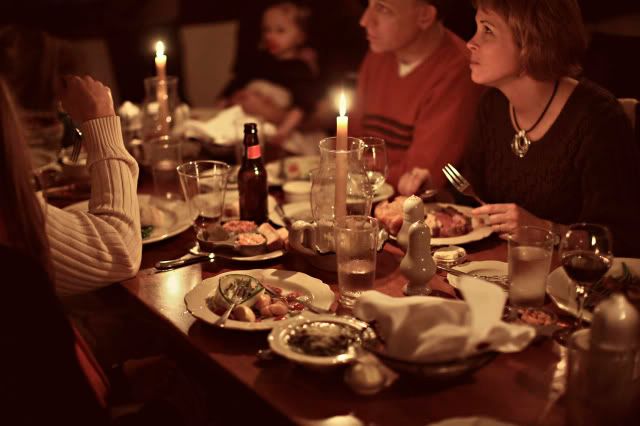 In Williamsburg, the staff dresses and talks just like they did back in 1776 :D It's too much fun! During dinner this man came in and played some lovely tunes for us! I enjoyed it so much!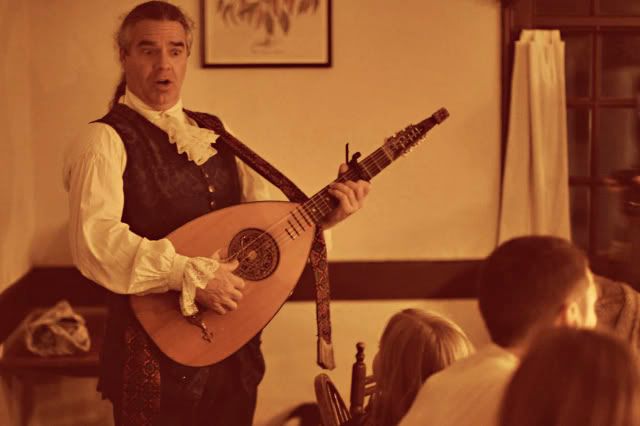 They also had a little army parade down the street with flutes and drums - cuuuuute!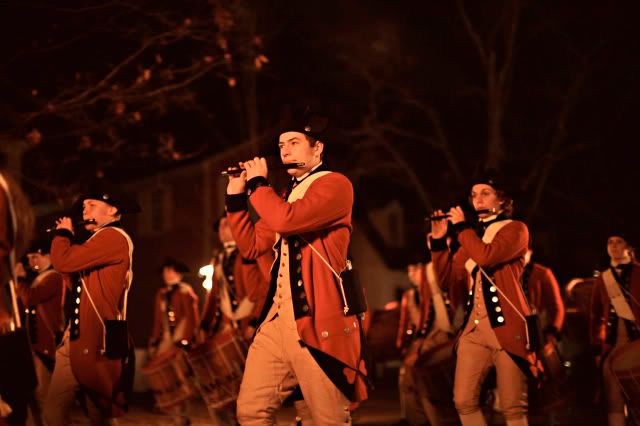 And one last picture of Elise with her mom - and Matron of Honor :D You two have an amazing relationship. What a joy!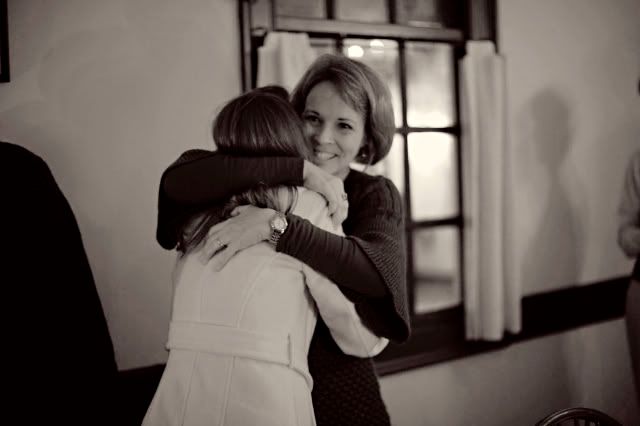 Congratulations Elise and Garrett! Enjoy the slideshow AND the song you picked :D

I hope you two are happier then you ever thought you could be, and I am thrilled that you two are finally engaged - after alllll those years!