David and Hannah!
" Have you been waiting long?
Oh, when did you fall in love with me?"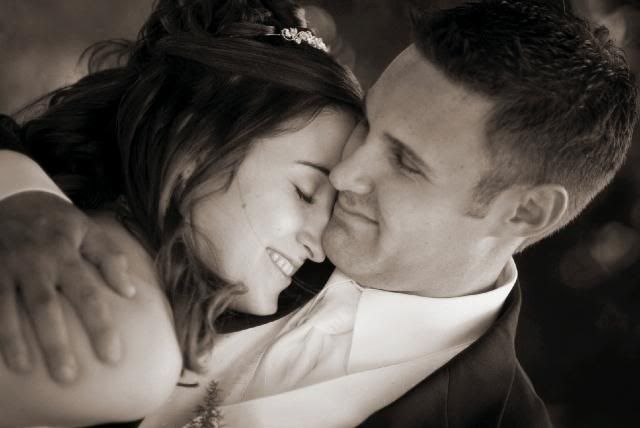 Oh Hannah and David :D You two make me quite happy :D

You may remember these two love-birds from their engagement shoot - they have liked each other since they were about 13 & 15. A very long time. Especially for teenagers. But for almost 9 years they have liked each, fallen in love and wanted to get married! Now, in their 20's - they literally had their dreams come true!

So, lets start at the beginning with some details! (and you must be warned... this post is long)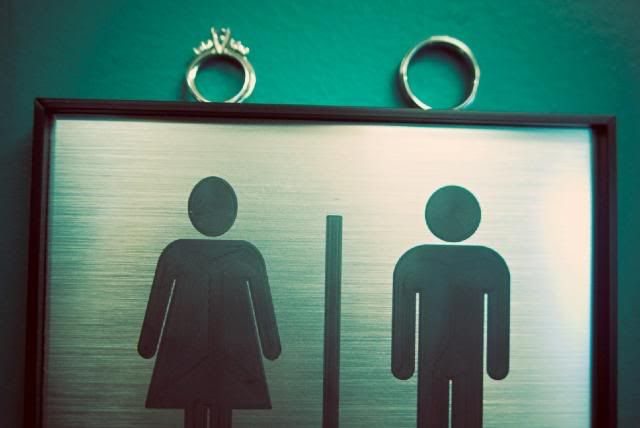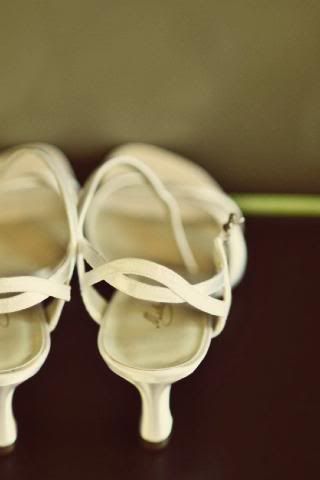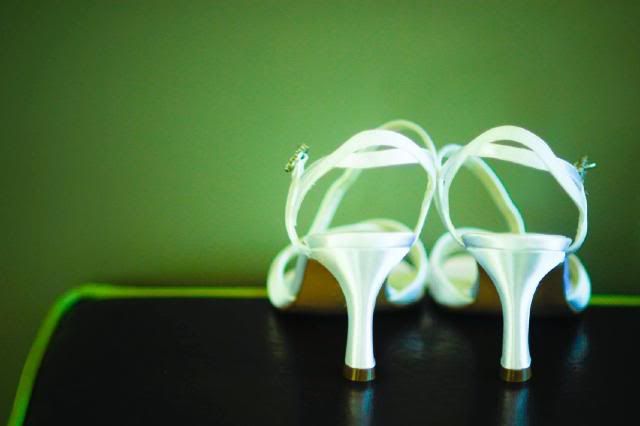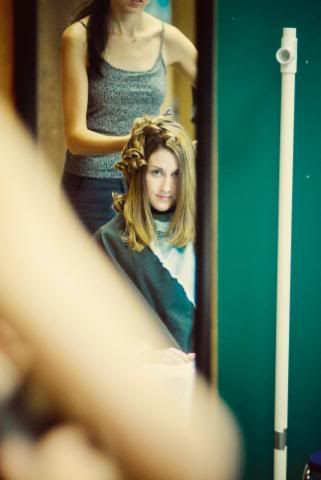 I loved the look on the flower-girls face as she watched Hannah put her veil on :D Someday, little one, someday :D


This was also sweet: Both David and Hannah's moms were a little emotional when they saw her too :D


What was all the fuss about? Well, here she is - the absolutely gorgeous bride!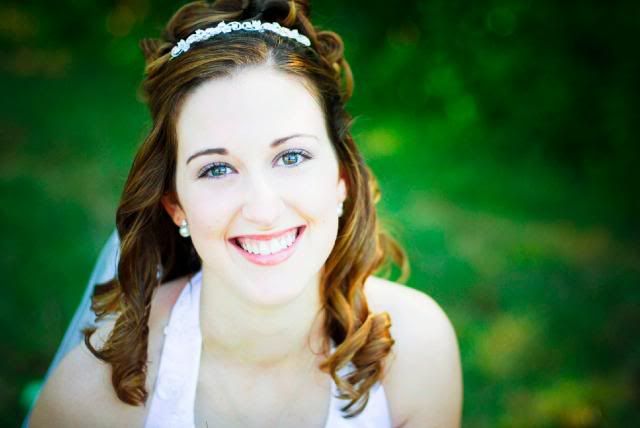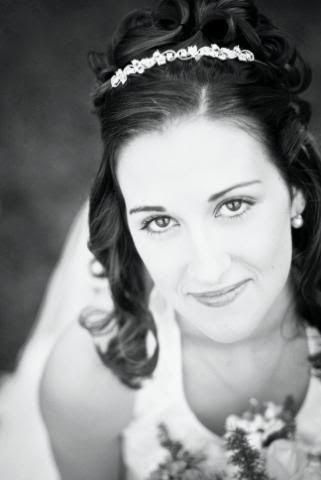 She is just too cute for her own good!


The little ring-bearer wasn't too thrilled with all the camera-stuff, or the girls trying to get him to smile :D But I love this pic!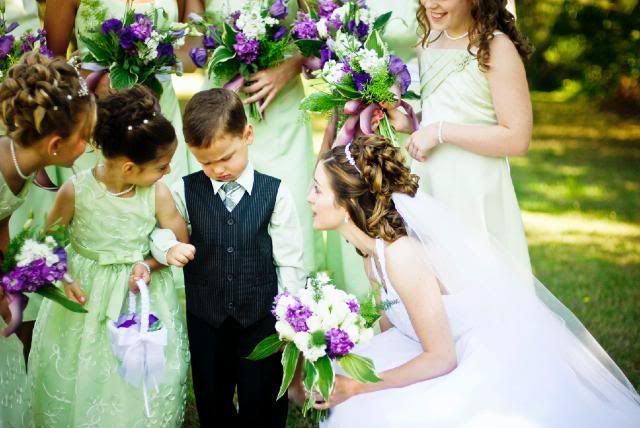 Pretty girlies!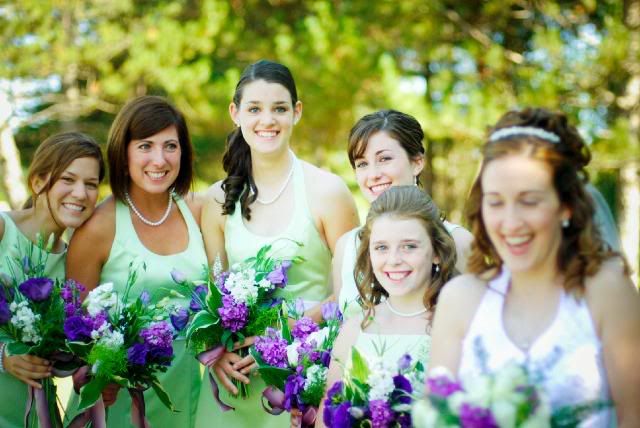 Meanwhile, the boys were getting ready!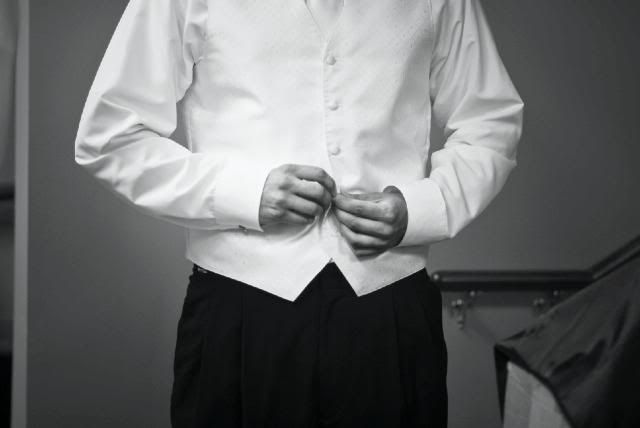 And here is the dapper groom giving me his "Jason Bourne" face. I think he nailed it.


Such rock stars...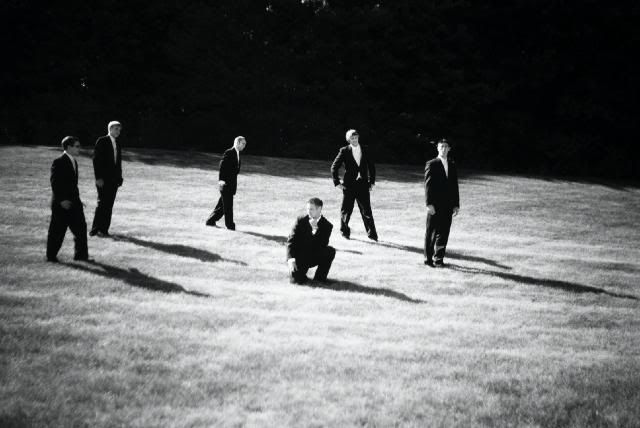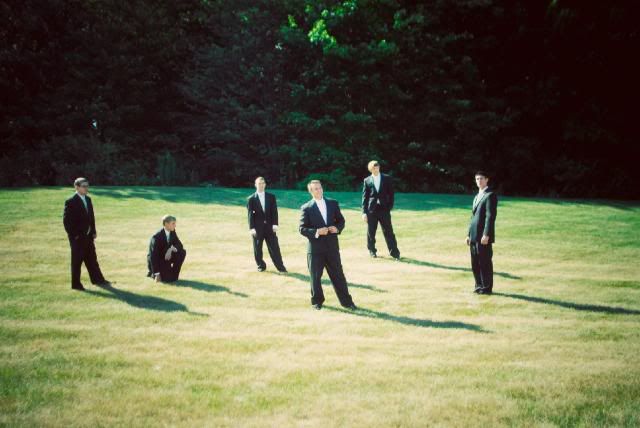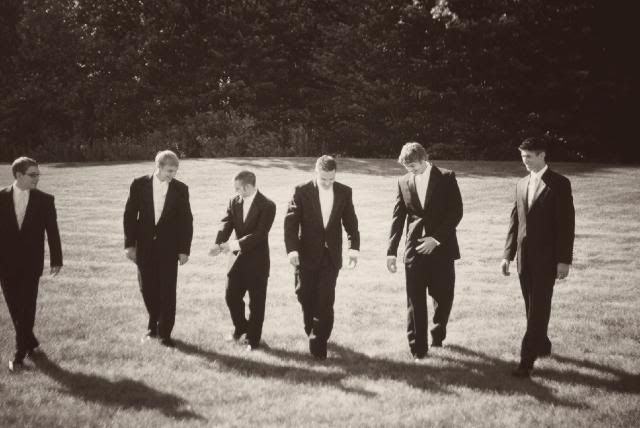 One of my faves ever...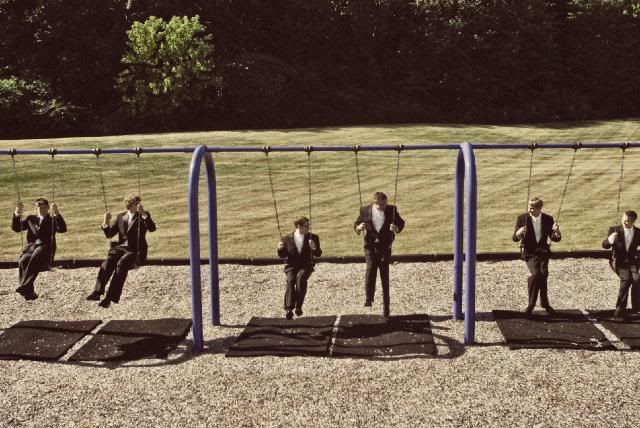 I realized I had a ton of pictures of the guys, but I have to admit, I had an unusually good time! Normally I do not like doing these shots, but everyone was so good! And up for anything I asked! It was excellent!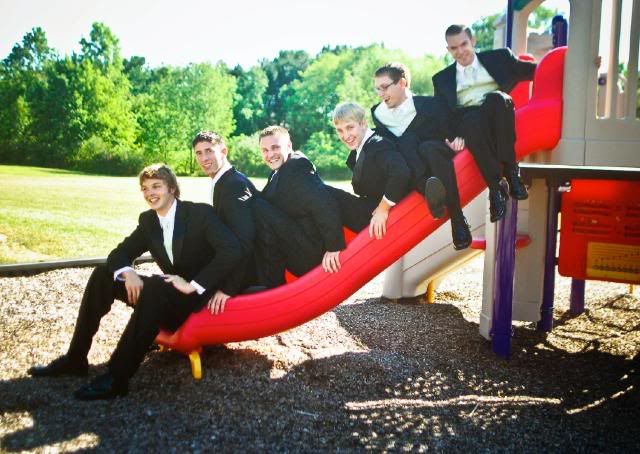 Ceremony time!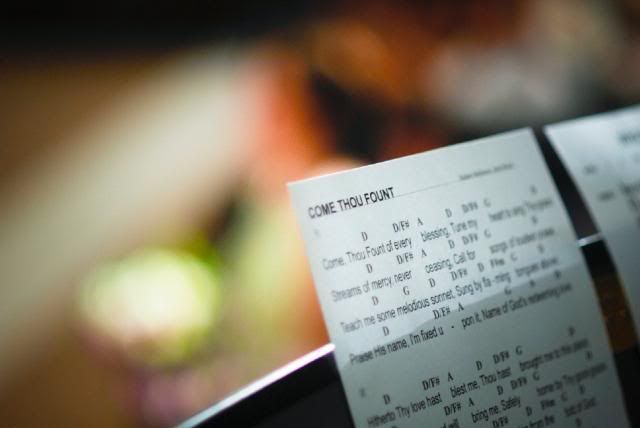 Waiting for the love of life :D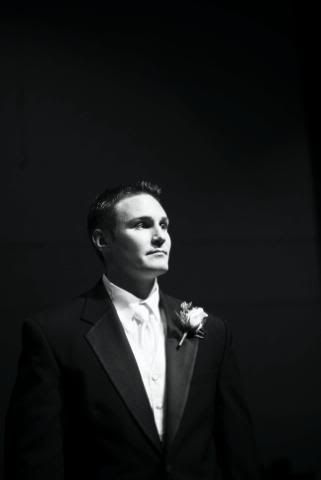 Giving away his oldest daughter...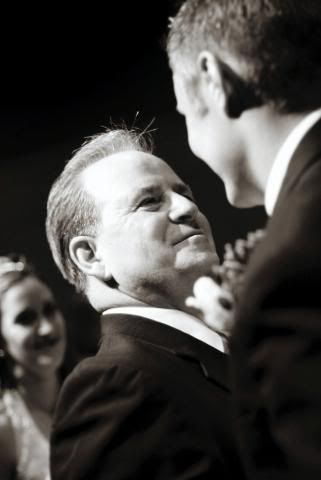 I loved the worship at their wedding - it was so well done, and I know brought God so much glory!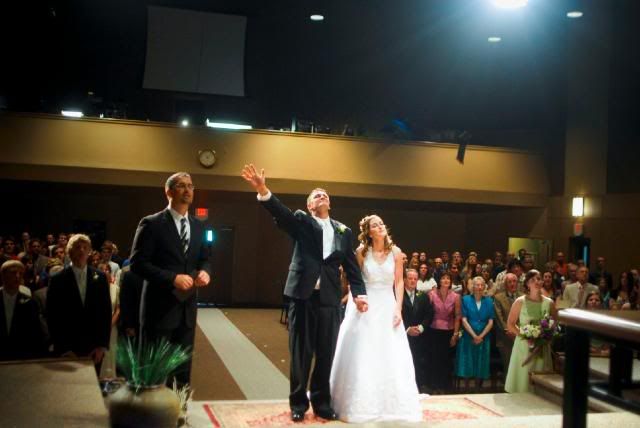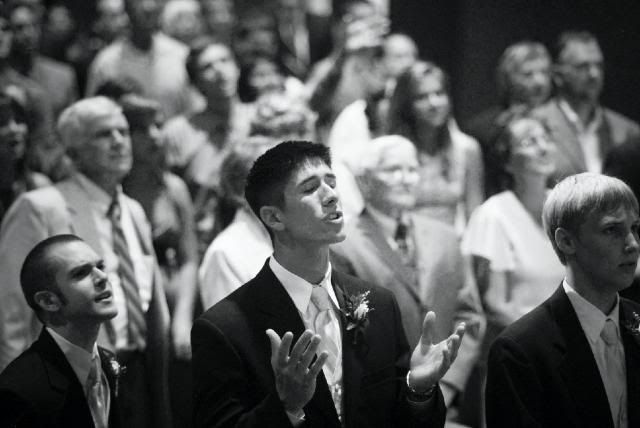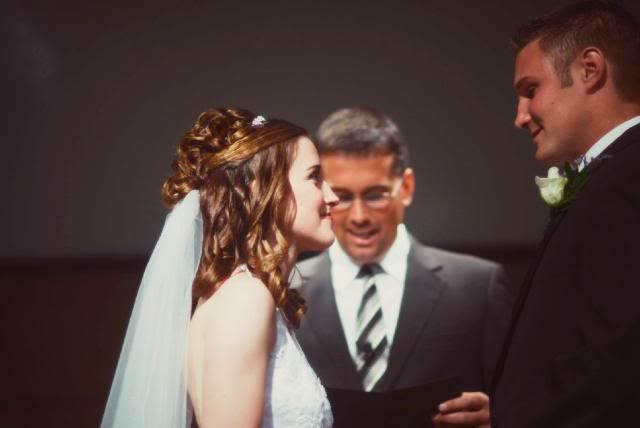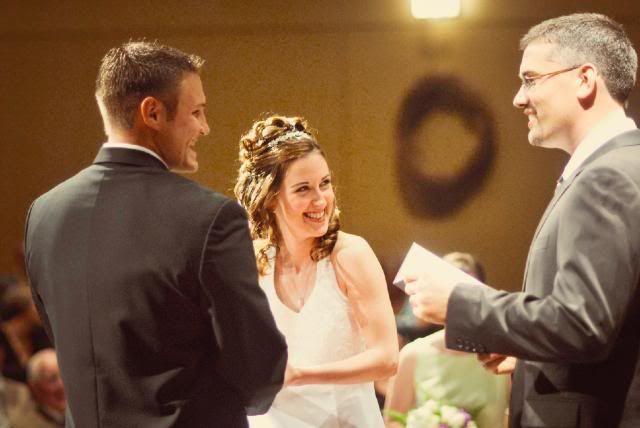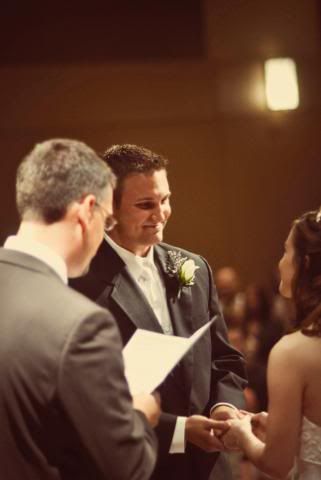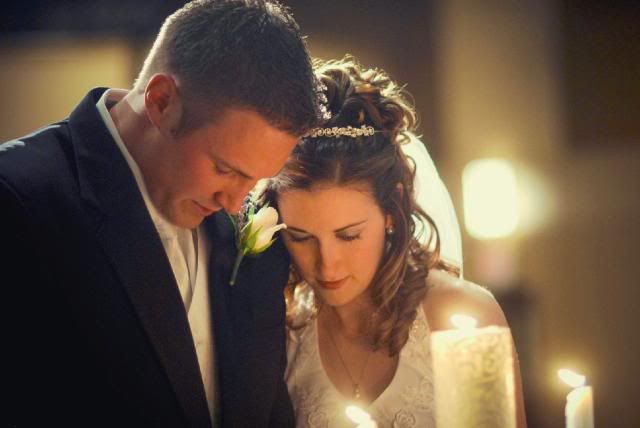 I loveee first kisses!


Wooohoo! They did it!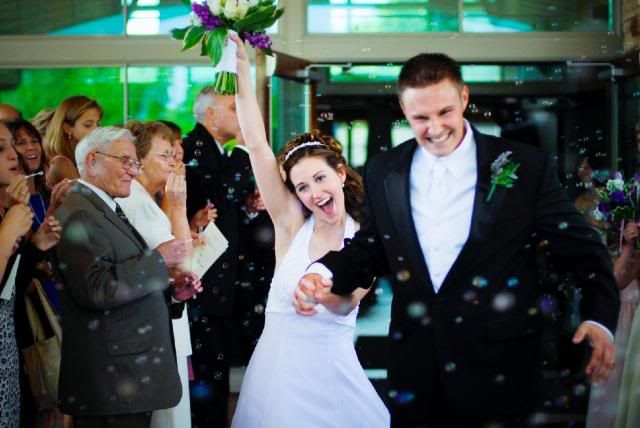 Oh boy, middle-school is just a good age :D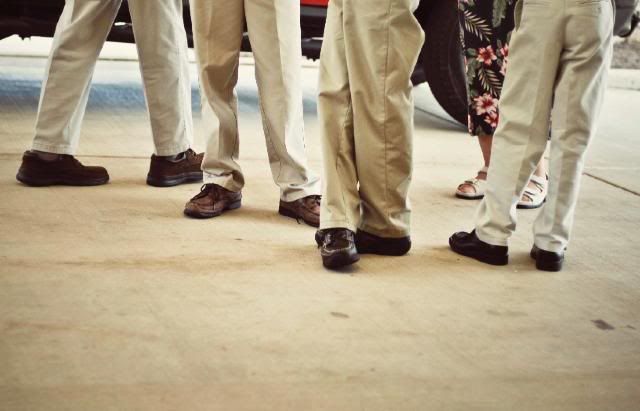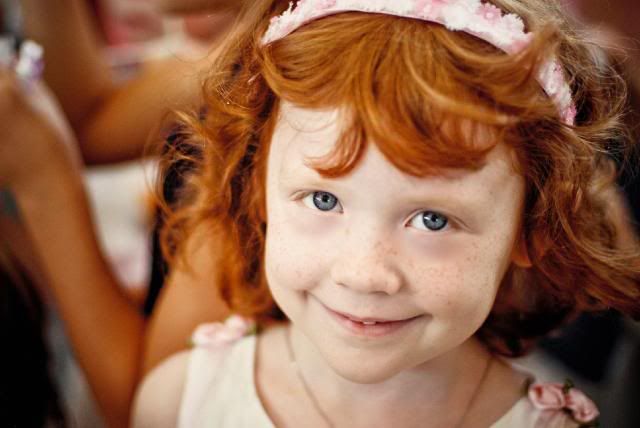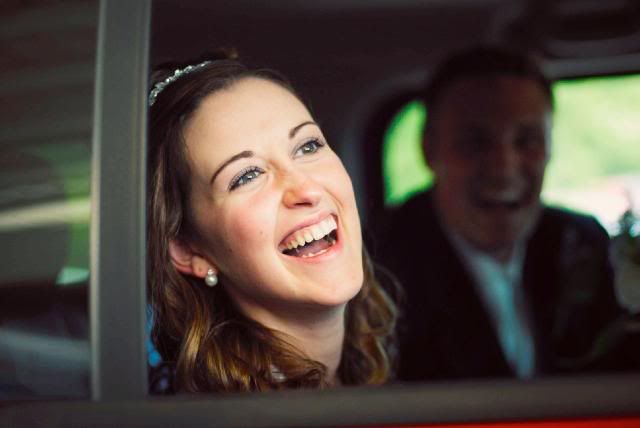 It was so, so, so very sunny, but we did the best we could!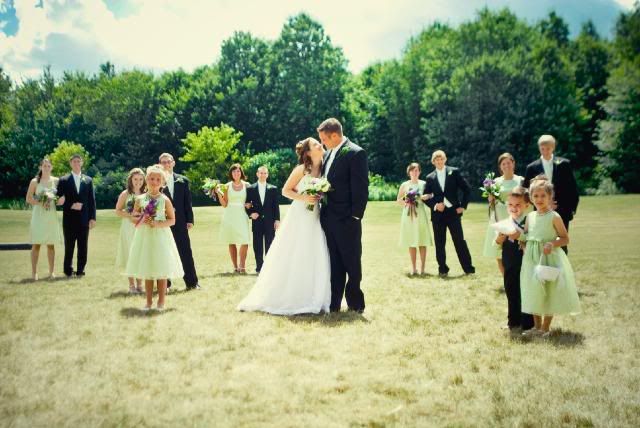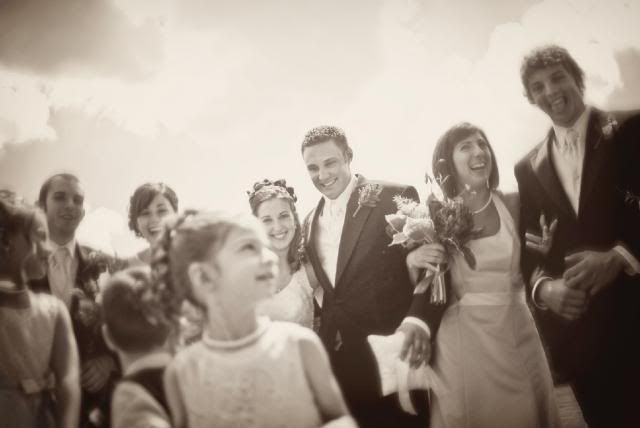 Aw :) They are precious :)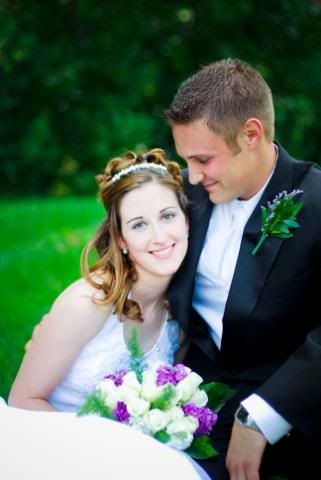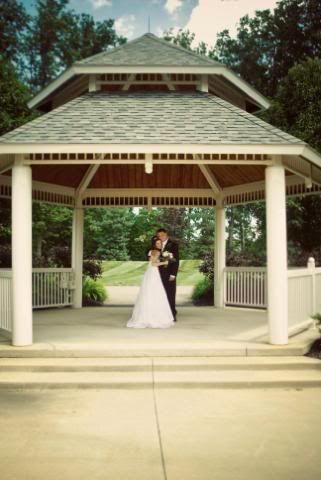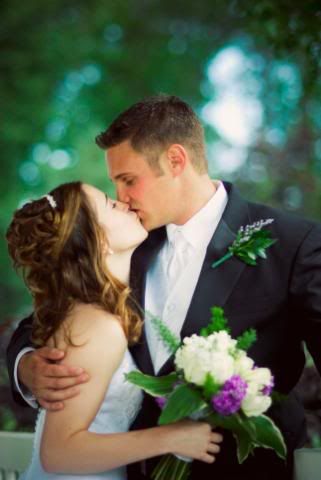 I really like this one :)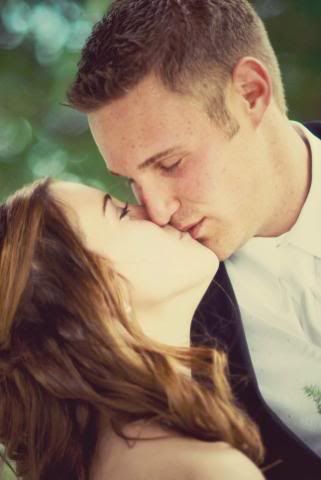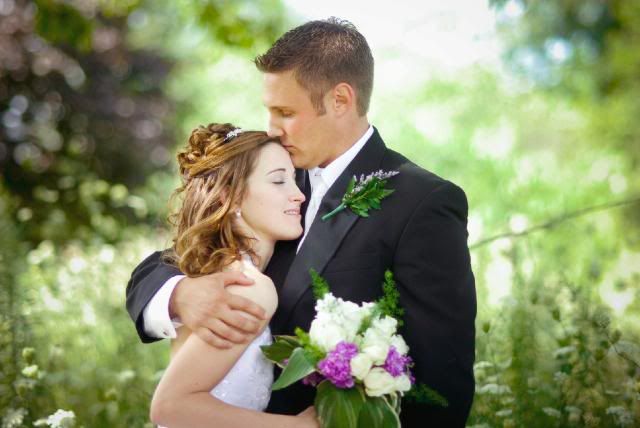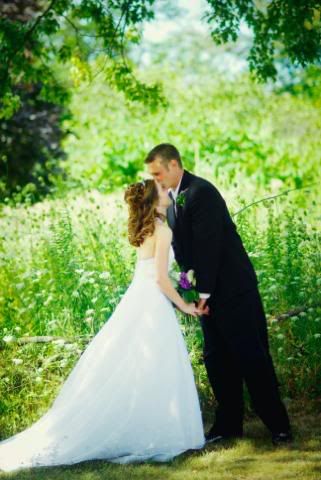 The transportation of choice? A rocking red Hummer. I was thrilled to ride in it! Oh to be wasting gas and feeling cool! Hahah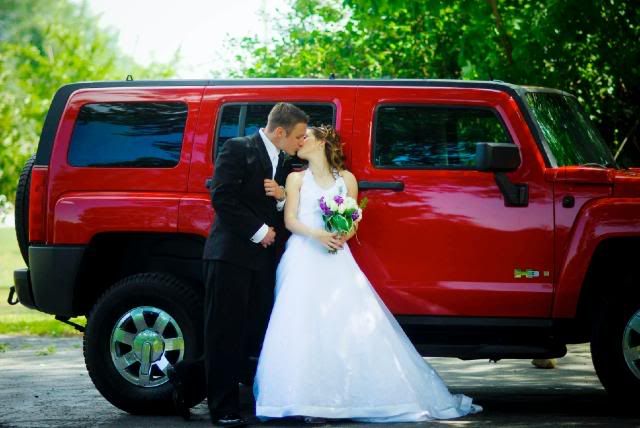 Soooo, the reception. The bridal party had a contest for "best entrance" and they all did a great job, but I have to post Hannah and David. He was being Cupid and shot a little arrow at her :D It was pretty cute!


The whole bridal party got so into it!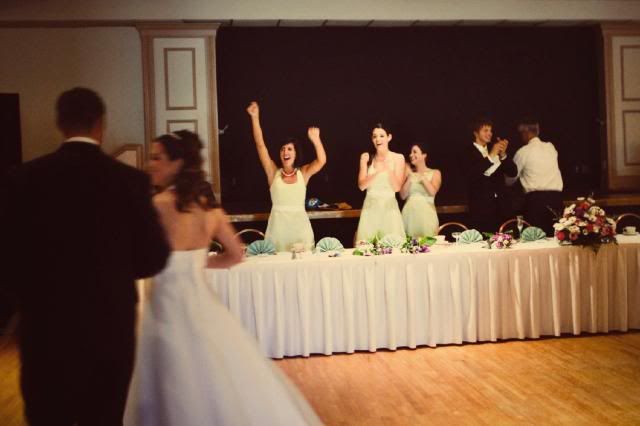 The best man's speech was absolutely hysterical - so, so funny!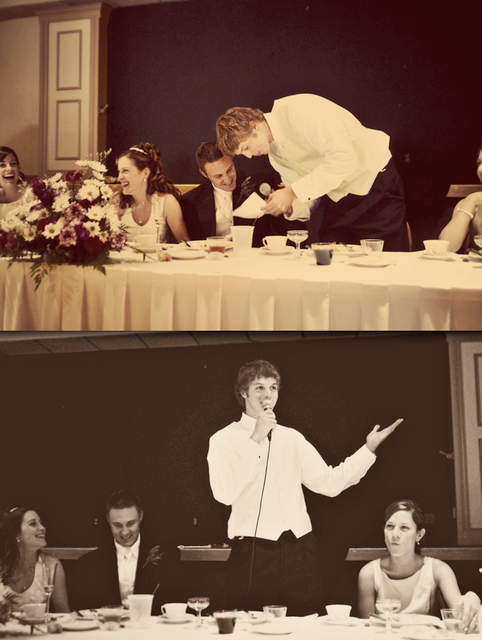 Hannah and David's first dance was quite romantic! I think they are pretty happy, don't you?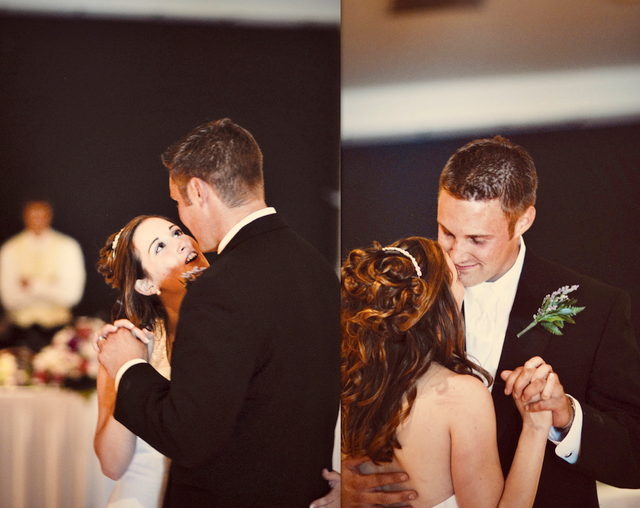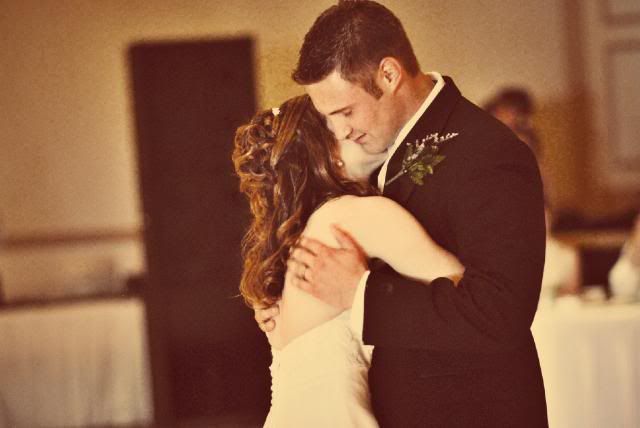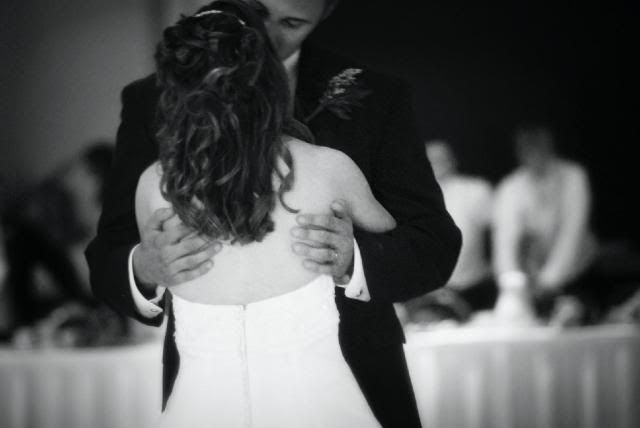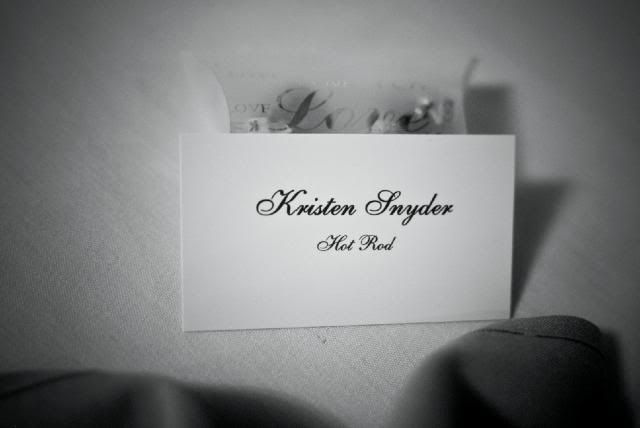 Hannah's first dance with her dad was very sweet, but SO sad! I cried! They danced to "I Loved Her First" (which surprisingly, and thankfully, has never been used at any of my other weddings!) but man, is it a tear-jerker!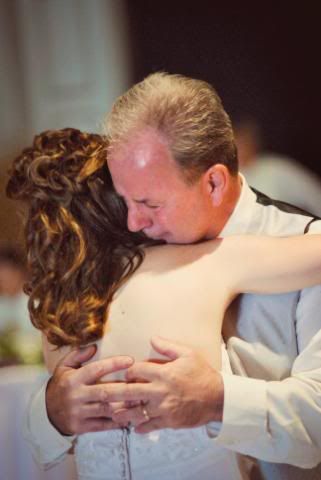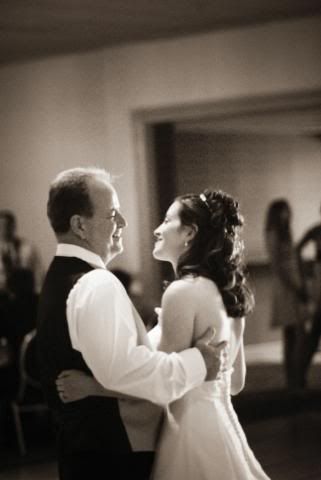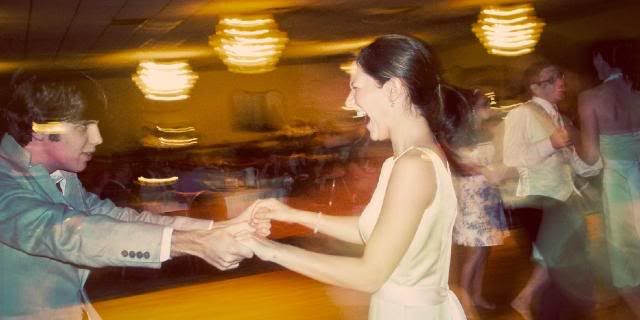 A popular wedding tradition is the "Anniversary Dance" and I completely love it.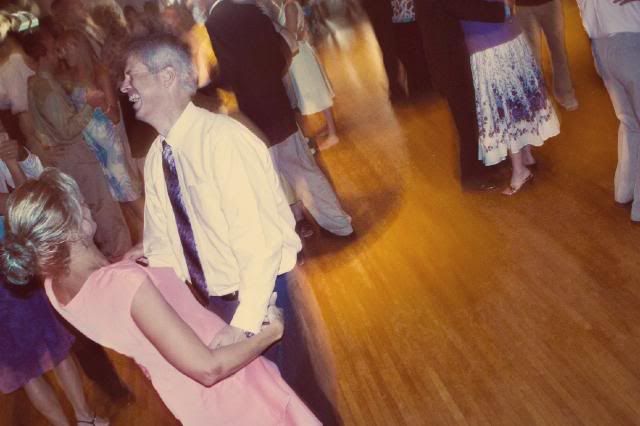 For those who don't know what that is, it's a dance for ALL the married couples in the room. Throughout the song the DJ will dismiss couples who have been married for less then 5 hours, less then a year, less then 5 years, etc until you have one couple remaining.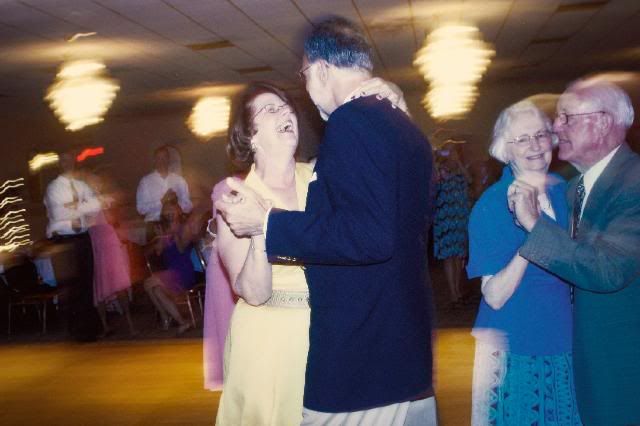 This sweet, sweet couple have been hopelessly devoted for 65 years! Everyone was on their feet cheering! David had just taken the garter off of Hannah, and they had this couple put it back on :)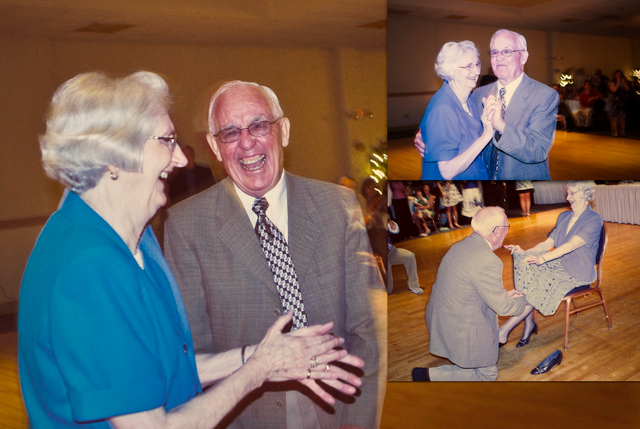 One last sweet moment...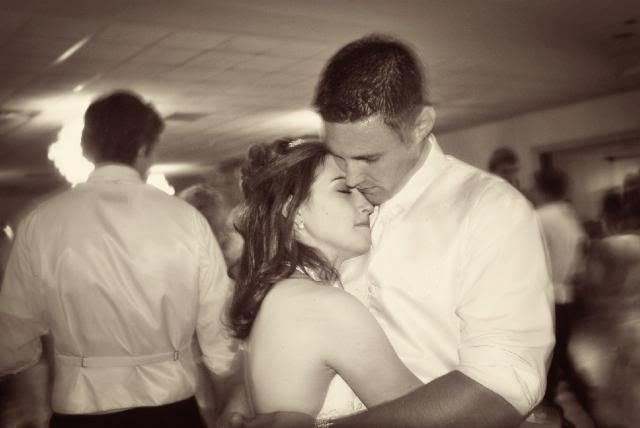 And they are off!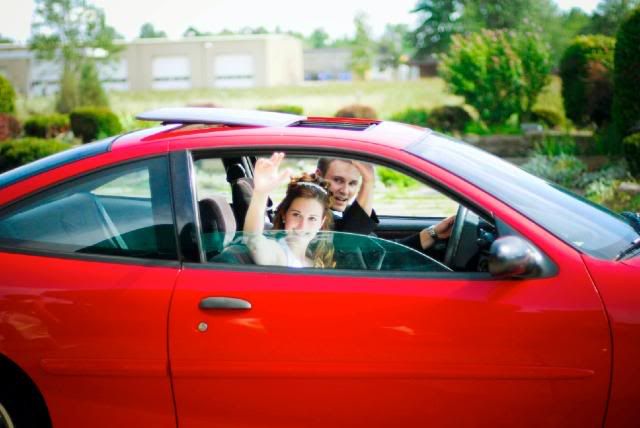 Congratulations you two!